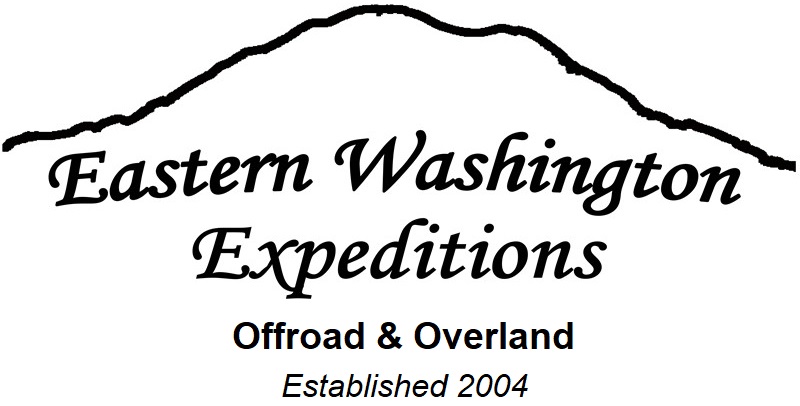 ---
Eastern Washington Expeditions Offroad & Overland
A Veteran owned and operated family business based out of Yakima County, WA.
We created this website in 2004 to bring people together to do free to attend Off Road Vehicle events. With this, there is safety in numbers, friendship, and responsible public land education.
It became a business to raise funds to pay for the website and promotional give-a-ways. We do not charge fees for the public events we host. There is no club fees for those who want to join.
We host Offroad 4×4, Overland, Jeep, Camping, Sightseeing & Road trips around Eastern Washington and surrounding areas. To join the fun, see our "Upcoming Events".
We have been hosting events and promoting Eastern Washington Outdoor Recreation since 2004. On the blog part of our web page there are thousands of photos of Public Events, Offroad 4×4 trips, Overland trips, Jeep runs, Sightseeing trips, and Road trips in Eastern Washington.
OUR MISSION
We try to make everyone have a great experience at places we go. If it is hosted events or vending. Our family loves to be part of the event and dresses the part at times.
QUALITY AND SERVICE
We work hard to give the best products and service we can. If you are not happy, we will try to make it right.
OUR HISTORY
The Graham Family
Clay and Lisa moved to the Yakima Valley in 1998 with their son Hank. They adopted their daughter at 2 years old and then had three boys in a row.
The Website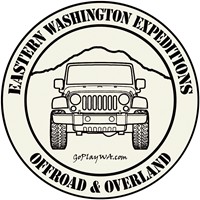 In 2004 Clay started an online forum Eastern Washington Off Road users to share photo reports of areas to to ride and camp. Later the forum name was changed to Eastern Washington Adventures. The forum became huge and cost a lot to run. We brought in sponsors to help cover the web server cost. Facebook came along and people moved there leaving the forum unused for posting. The sponsors pulled out since they did not see many posting on the forum. We shut the forum down due to the high cost and no sponsors. The website was moved to an affordable server along with most of the event reports posted on the old server. In 2021 we change the name of the website and business to Eastern Washington Expeditions.
Eastern Washington Expeditions Club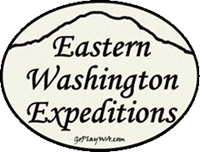 Eastern Washington Expeditions Club was made by the owners of Eastern Washington Expeditions for loyal website event attendees.  The club was started in 2004 as the All Wheelers Off Road Club. The club took on the website name, Eastern Washington Adventures in about 2012. In 2019 the club took the name, "Liberty State Overland Club". In 2022 the club voted to make the club name again the name of the website which has been change to "Eastern Washington Expeditions". Some members still run the, "Liberty State Overland Club" logos. For more information on the Eastern Washington Expeditions Club, click "here"
The Food Business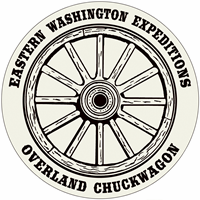 In 2009 the Graham Family moved to where they are at in Selah. Clay got involved with Selah tourism. Then Lisa decided she wanted to make candy to sell. In November 2014 Selah Sweets was started and became a vendor. In March 2015, the Graham's opened a store called, "Selah Sweets / Selah Adventures" in downtown Selah at the old Banner Bank which is owned by Bruce Sears. They started doing holiday events in the store to give back to the community and still do today.
Summer came and they started vending under a pop-up selling Shaved Ice and handcrafted candy. In 2016 they moved up to a 1961 Chinook Trailer to vend out of. By request, they added more food and drinks to the menu. The store was not getting enough business to pay the rent. Vending picked up and the business started to make it. By the end of the summer they bought a P30 Step Van to use for vending. They closed the downtown store and became a mobile food business.
By the fall of 2019 Selah Sweets was serving mostly European Street Food by request and became Selah Sausage Food Truck.
March 2020 the COVID 19 Pandemic canceled most all the events we worked at into the of spring 2022. The summer of 2020 the company restructured operations and became Eastern Washington Expeditions. Our food service is only offered at a few events now as "Eastern Washington Expeditions Chuckwagon".
STAFF