Selah Community Days
Report and photos by Clay Graham / Eastern Washington Adventures
The 2012 Selah Community Days event was on Thursday May 17th through Sunday May 20th, 2012. This is a fun event that is put on every year down town Selah Community Days.
On Thursday my wife and I went down to the Selah Civic Center to the Hobo Feed to check it out.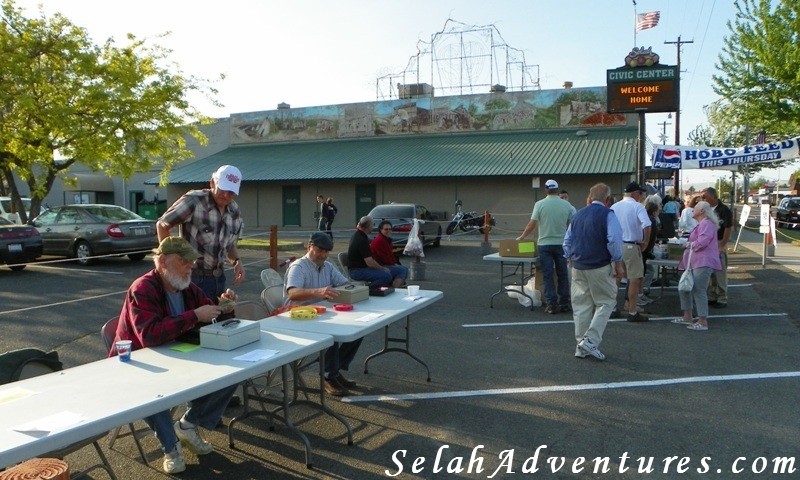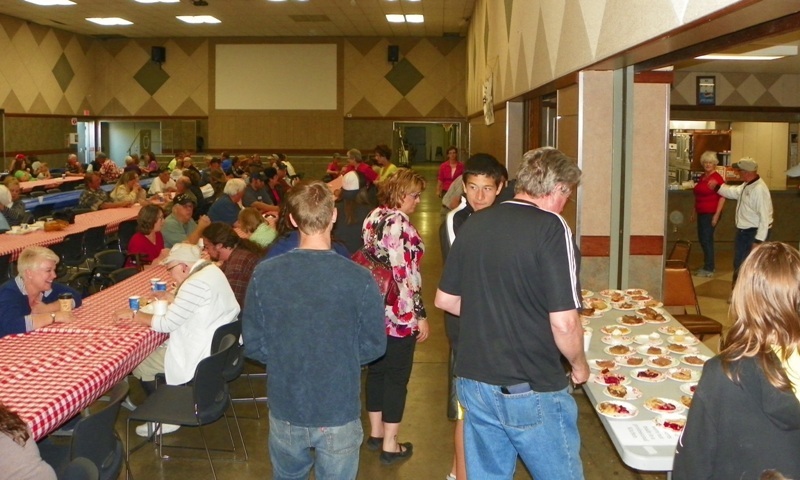 On Friday my son Charlie and I headed to down town Selah to check out what was going on.
At the Selah Civic Center there was a Potato Feed put on by the Selah Chamber of Commerce.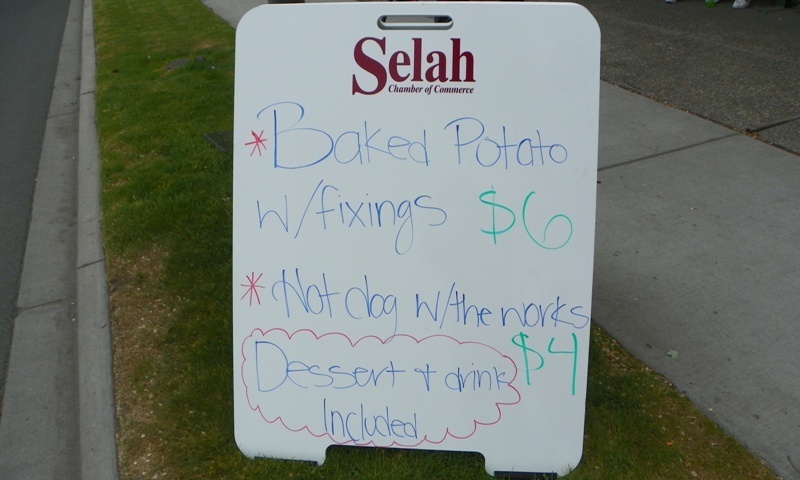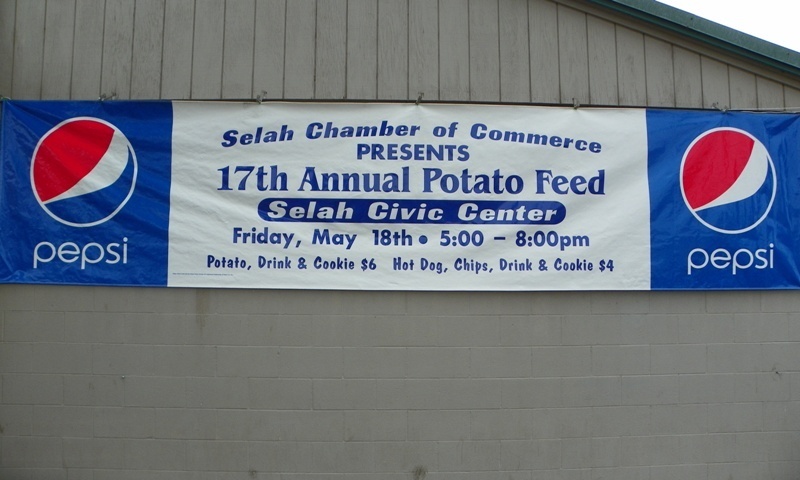 Over at the field between Lince Elementary and Wixson Park the carnival was set up. Out in front of the carnival was a Show & Shine and poker run sign up.

They had a band playing for the Show & Shine.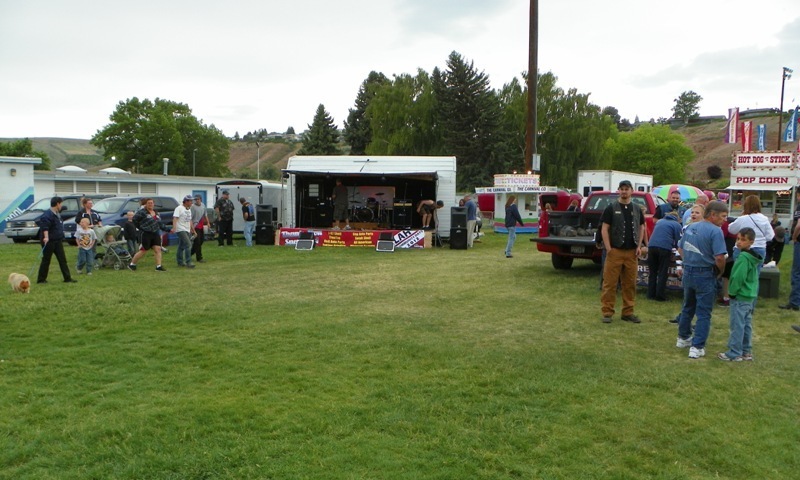 Charlie really wanting to go ride the rides.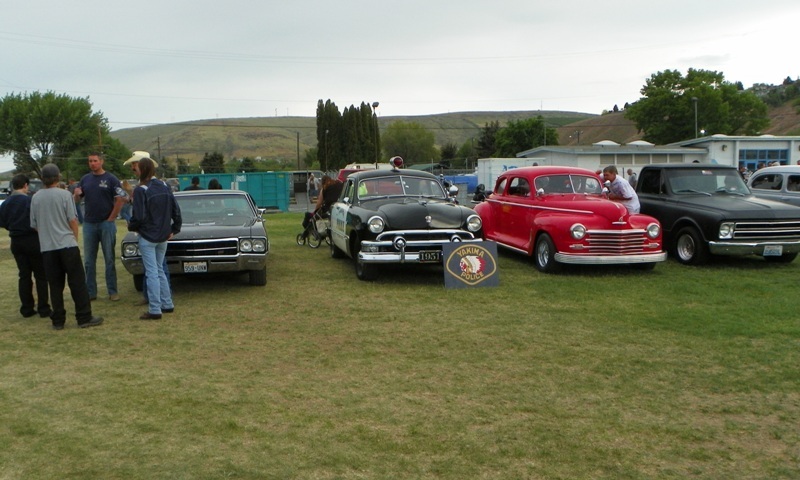 We walked next door to Wixson Park to see what was happening.
There were many booths set up.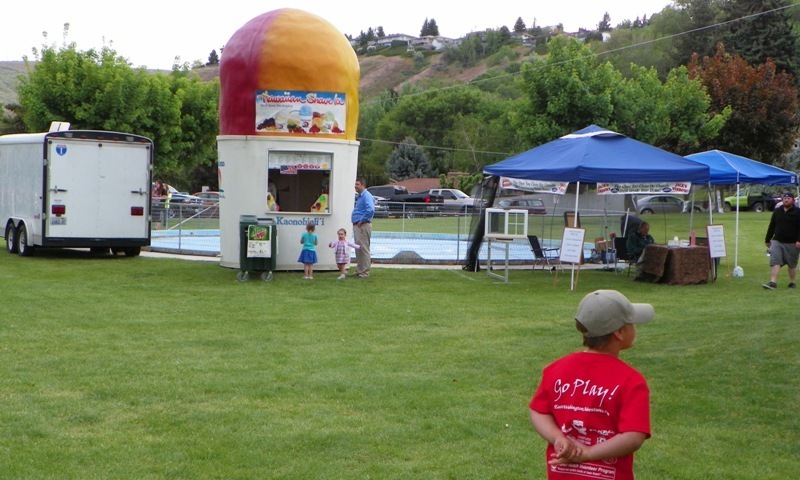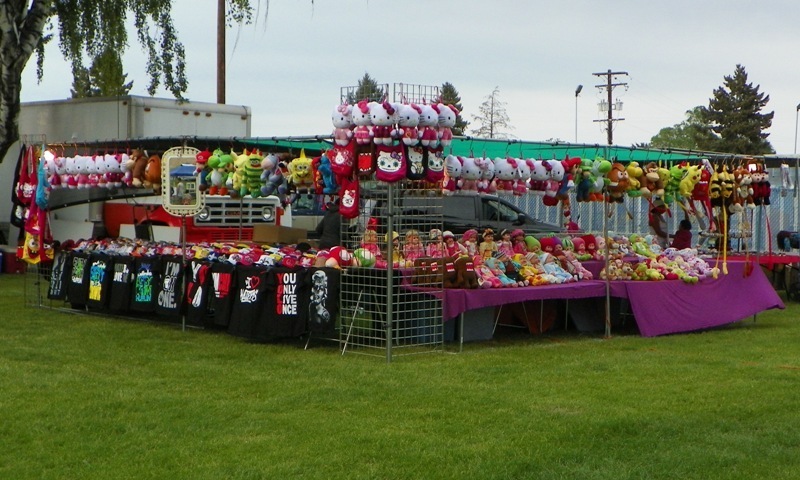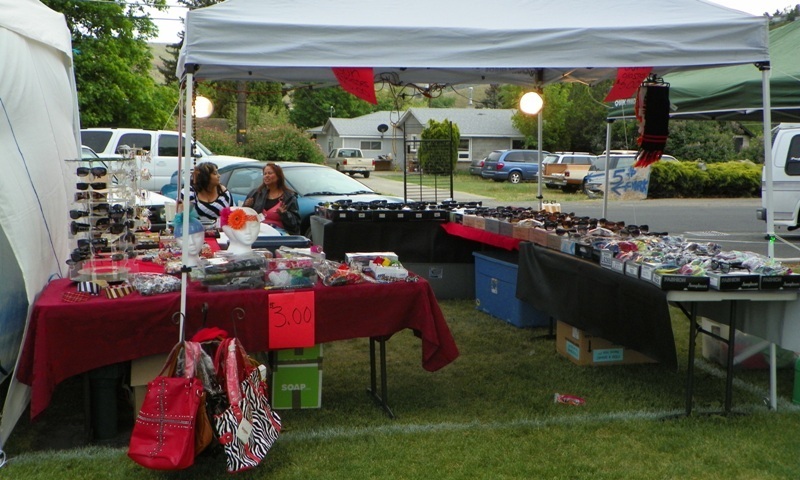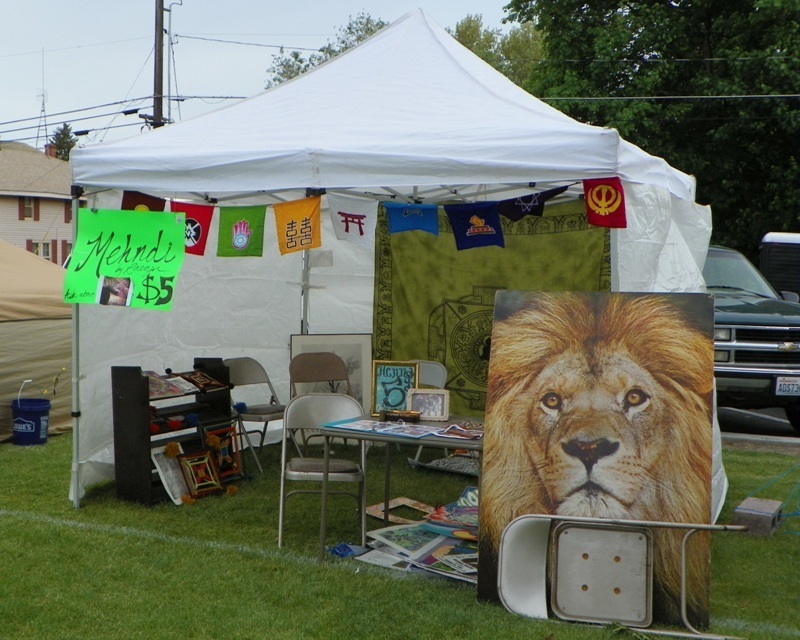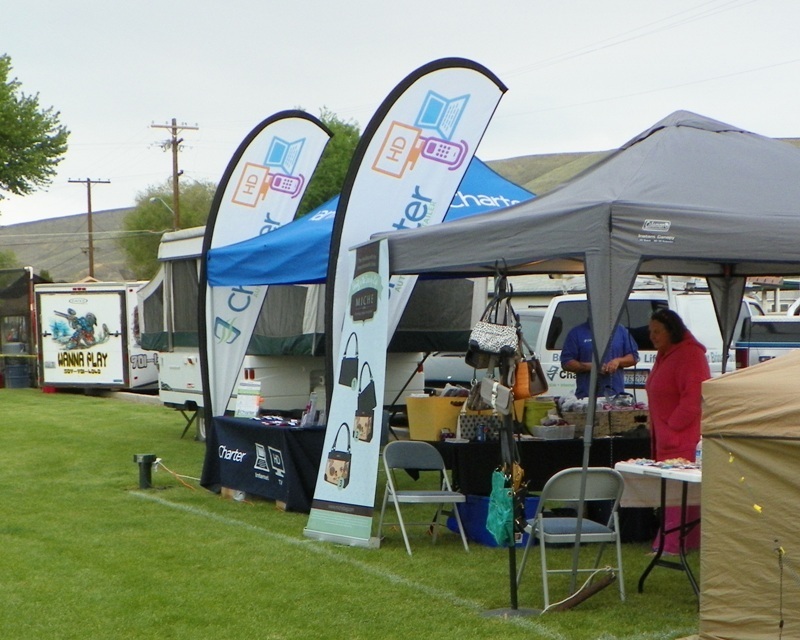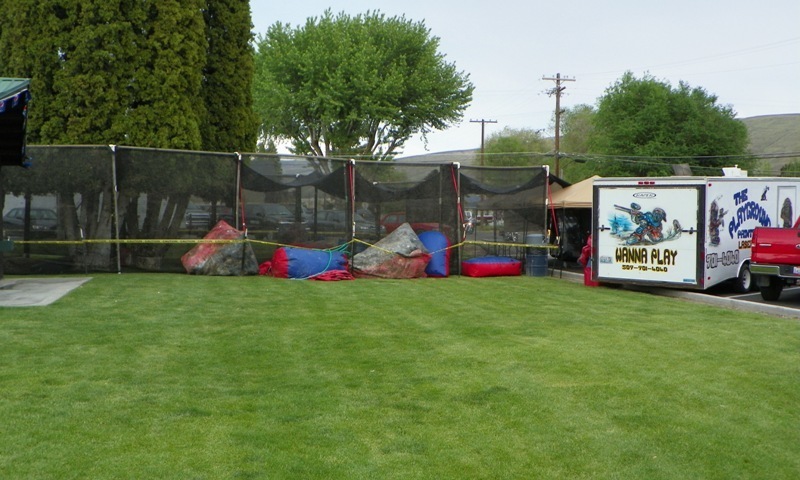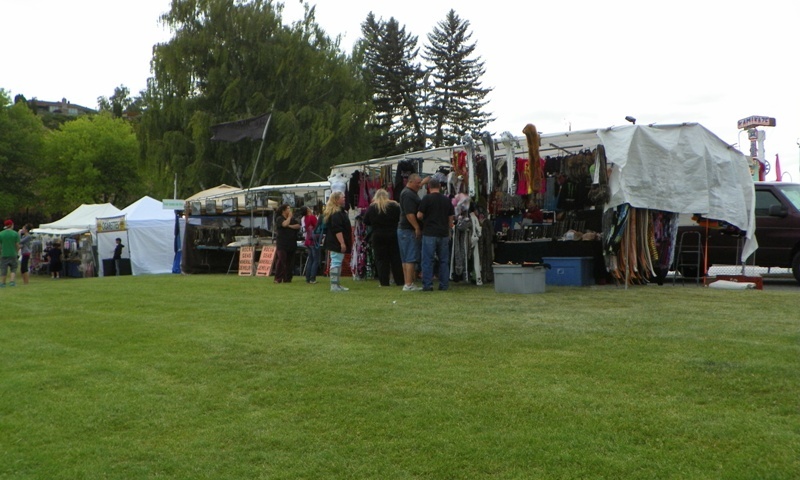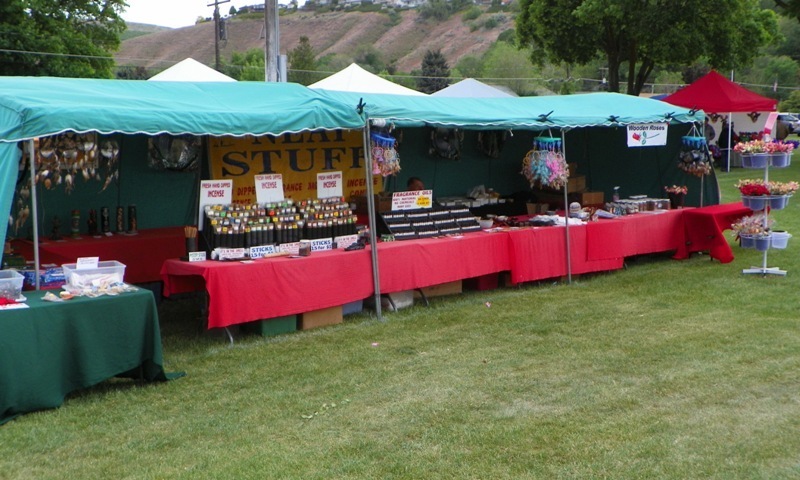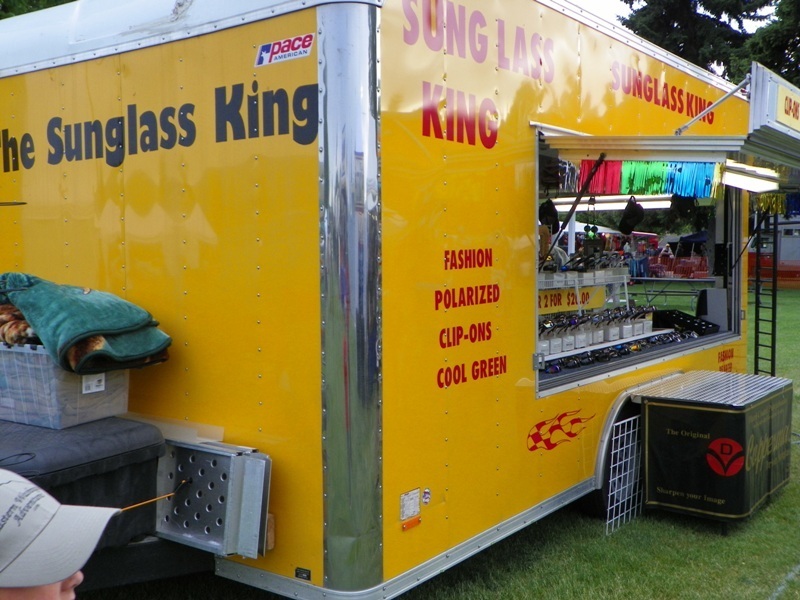 We walked through the carnival to see the rides.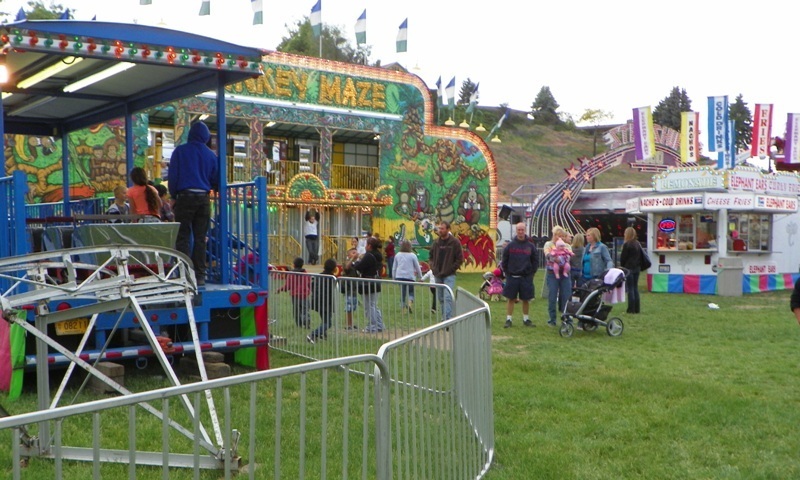 We walked over to Kings Row to get dinner.
As we were eating dinner at Kings Row the Poker Run started and Kings Row was a check point.

After dinner we walked back over to Wixson Park.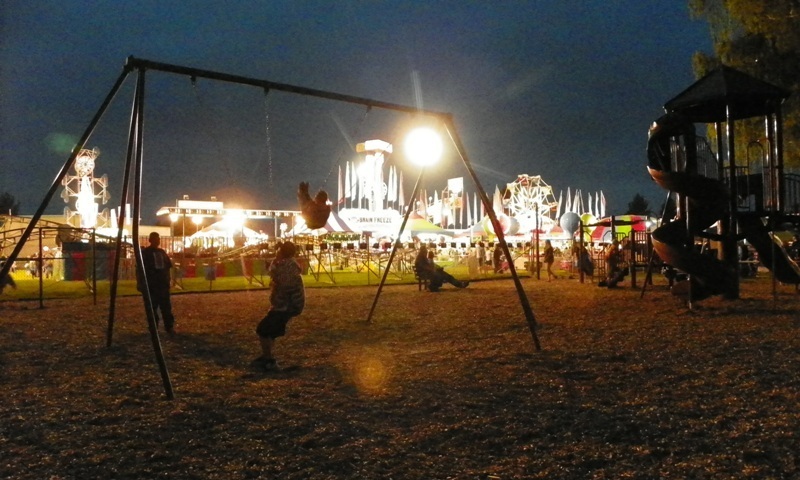 We sat in Wixson Park and listen to "Tieton Drive" play. This is a very good band I hope to see play again soon.

On Saturday I got to Selah around 7:30 AM to find lawn chair lined up down the street with only a few people around.
I parked at TQ Hobbies to wait for the Selah Community Days Parade to start.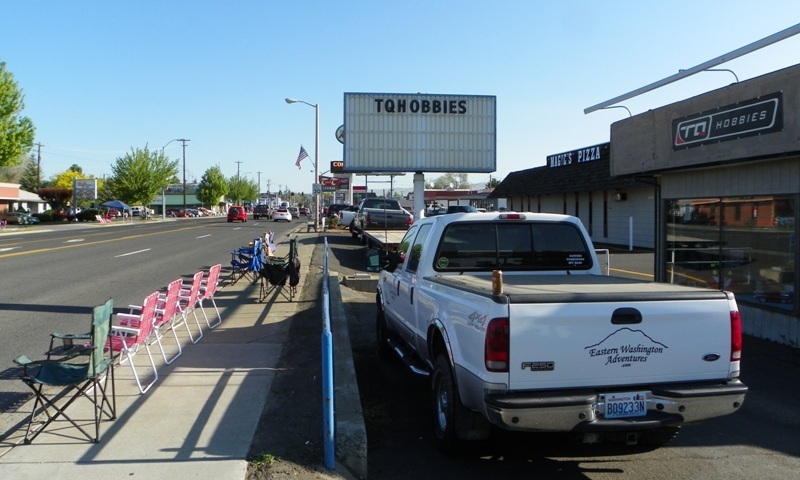 By 9:30 the sidewalks were full as people waited for the parade to start.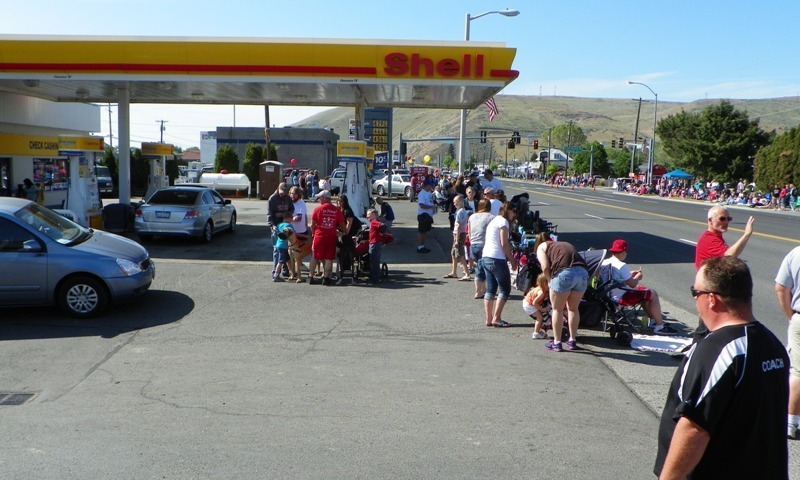 People swarmed around these Great Danes as the owners walked down the street.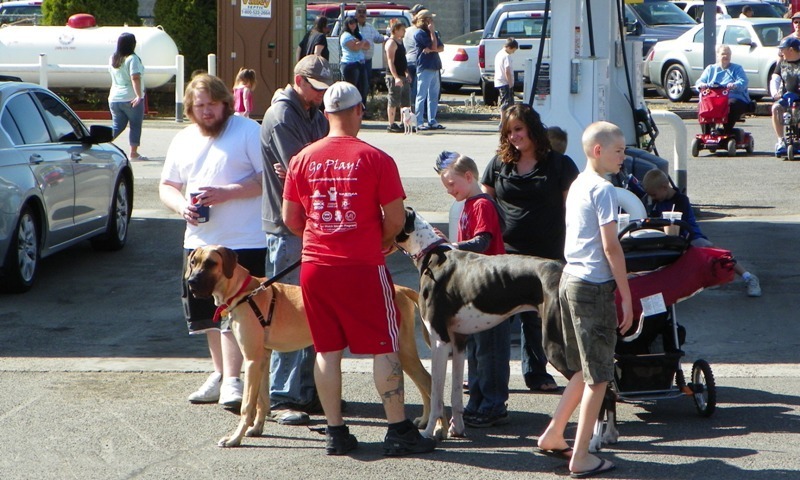 The Selah Community Days Parade started at 10 AM. Here are some pictures I took.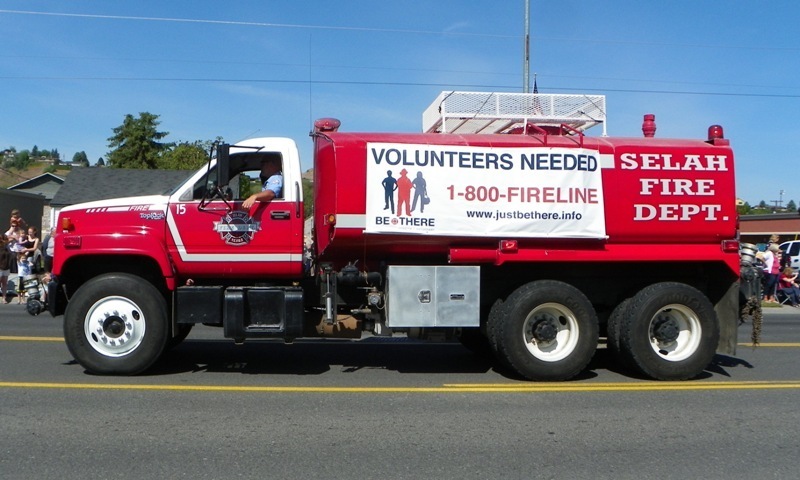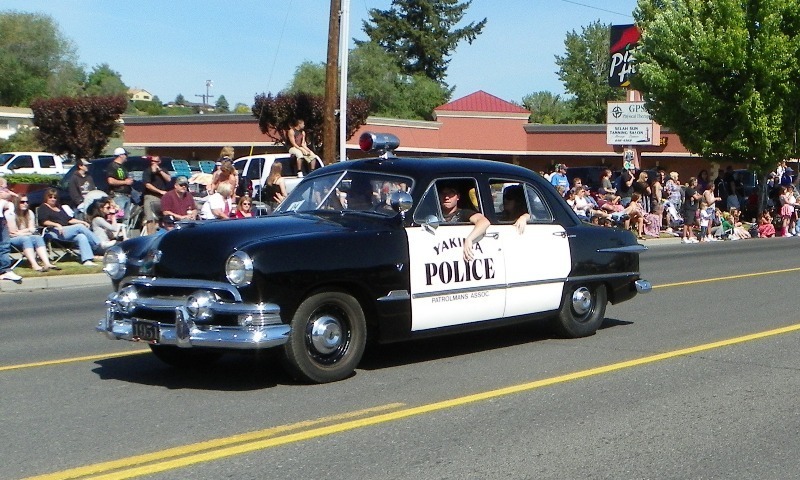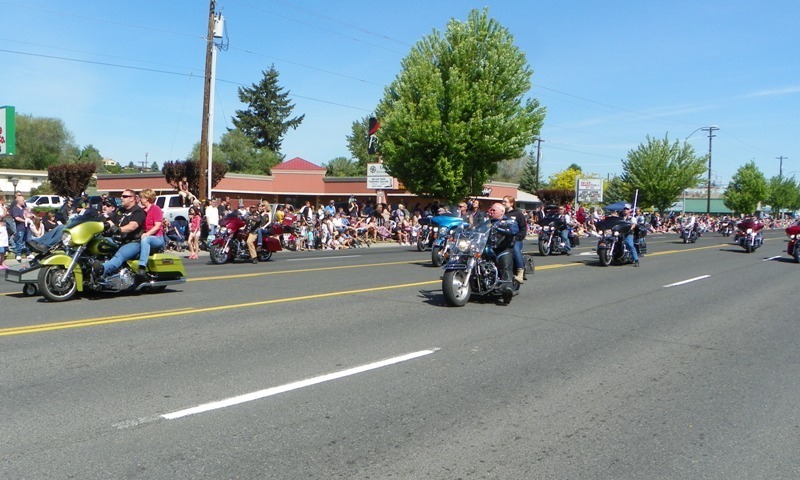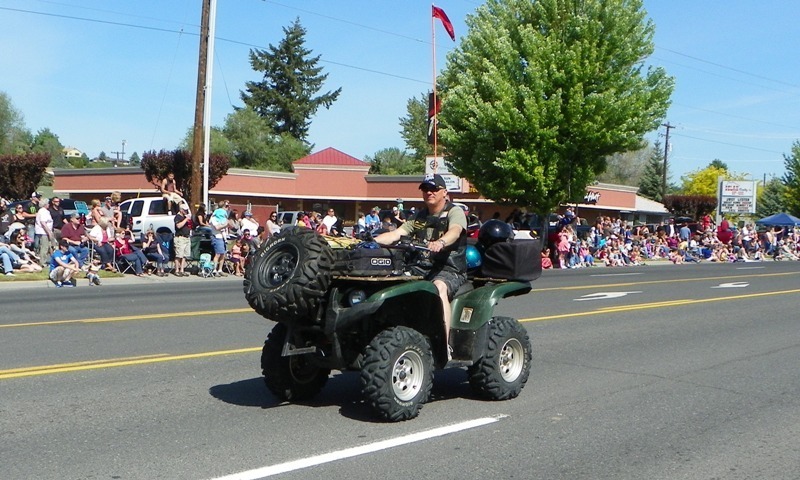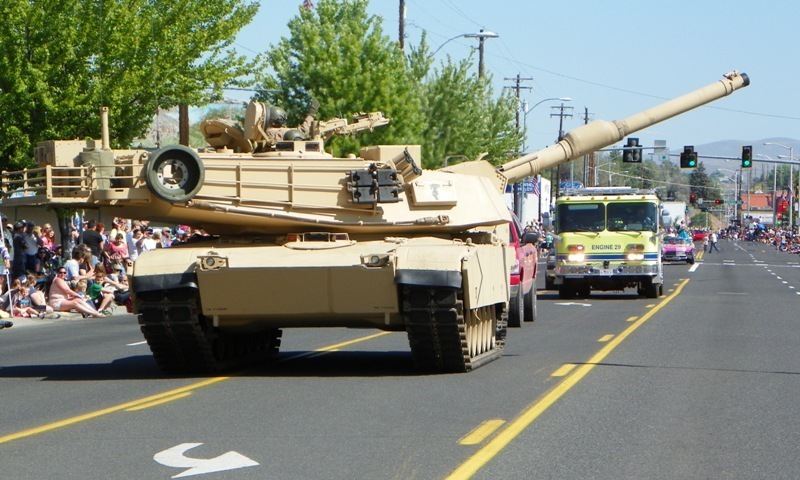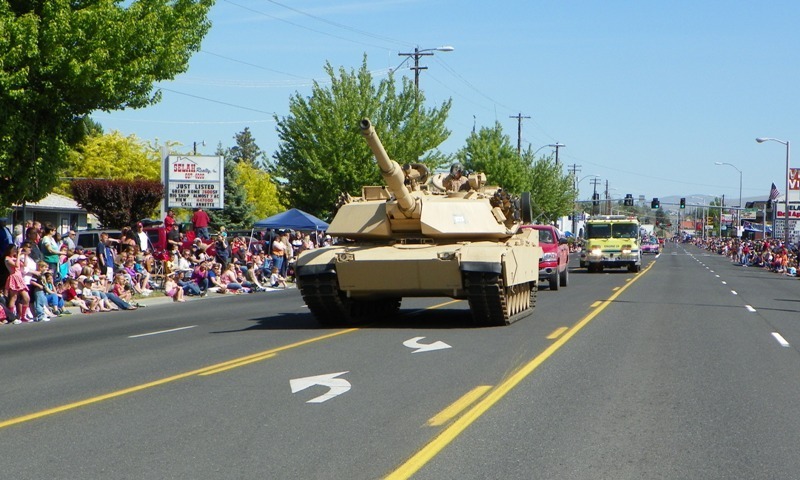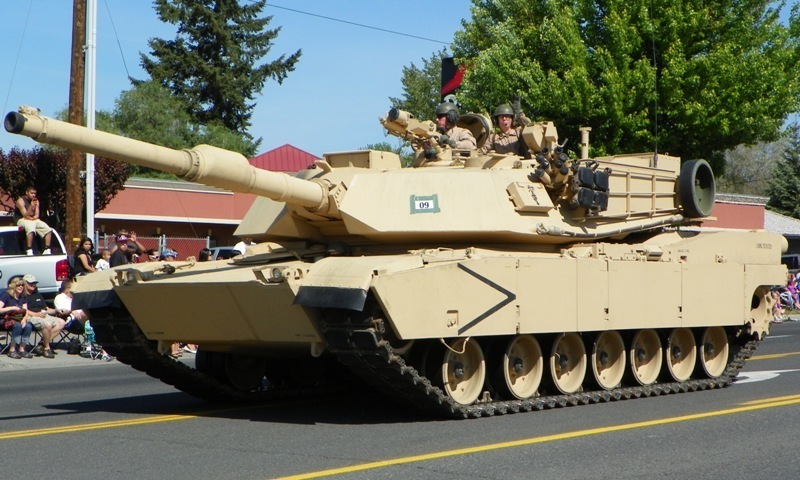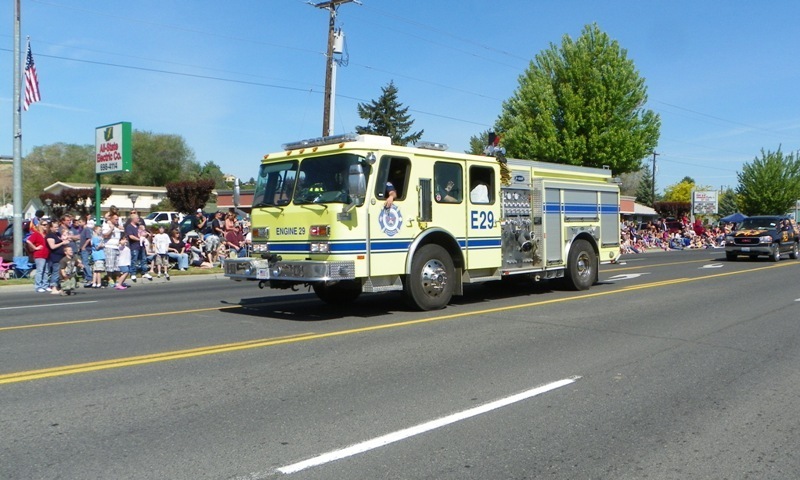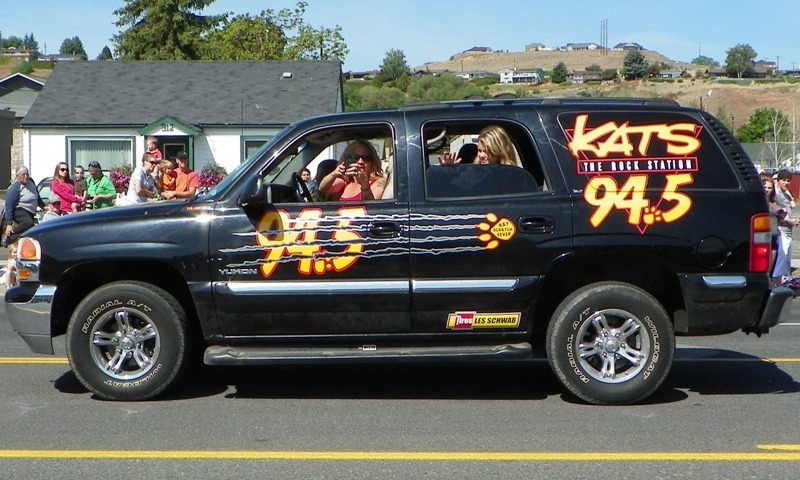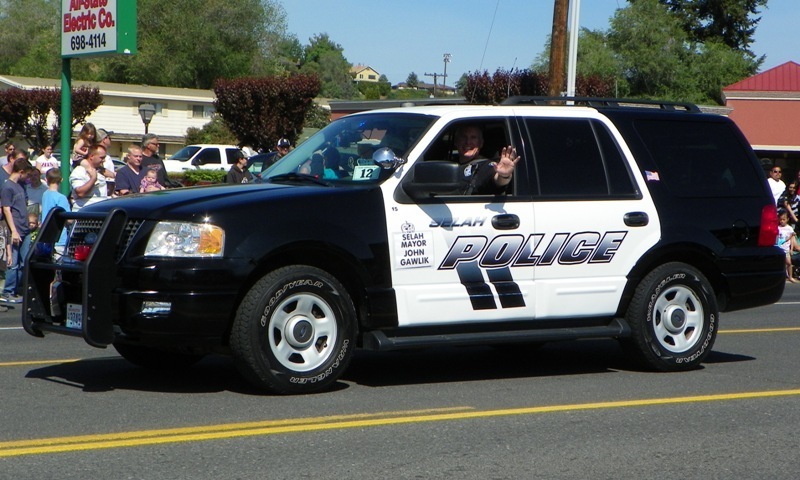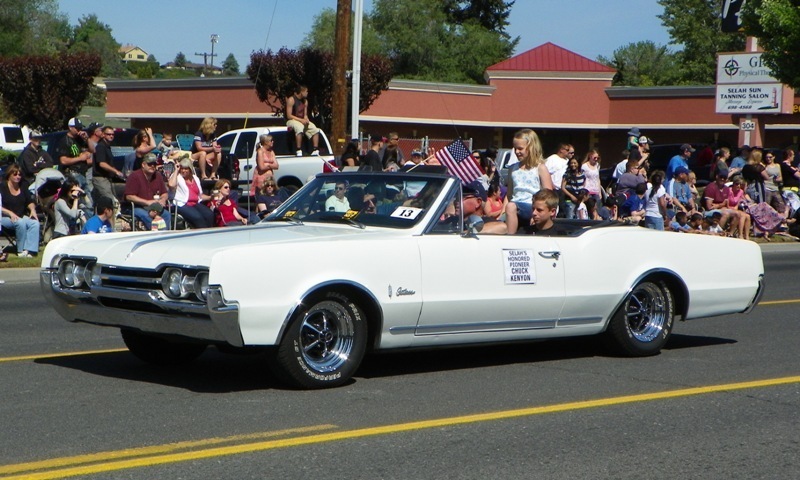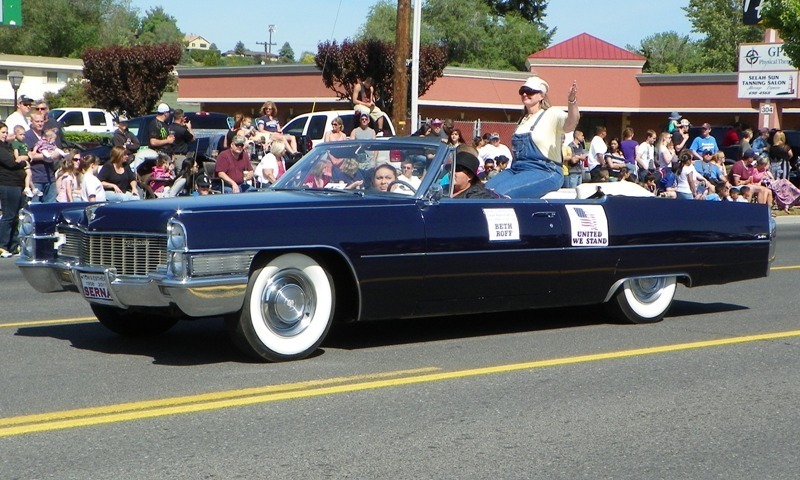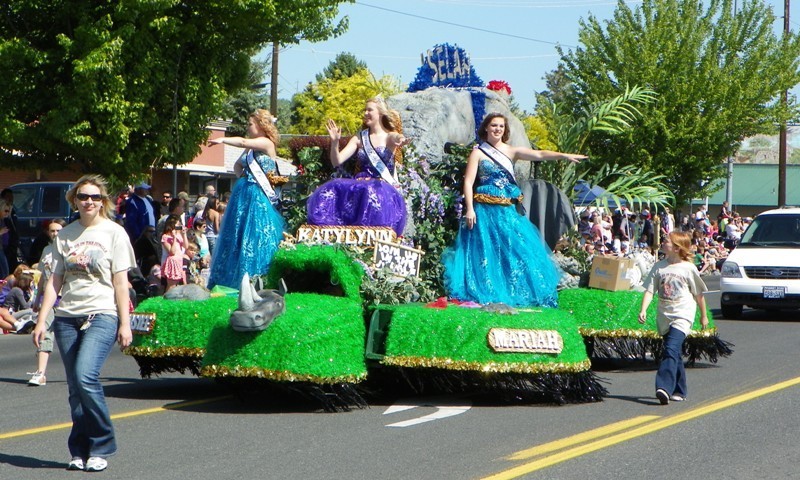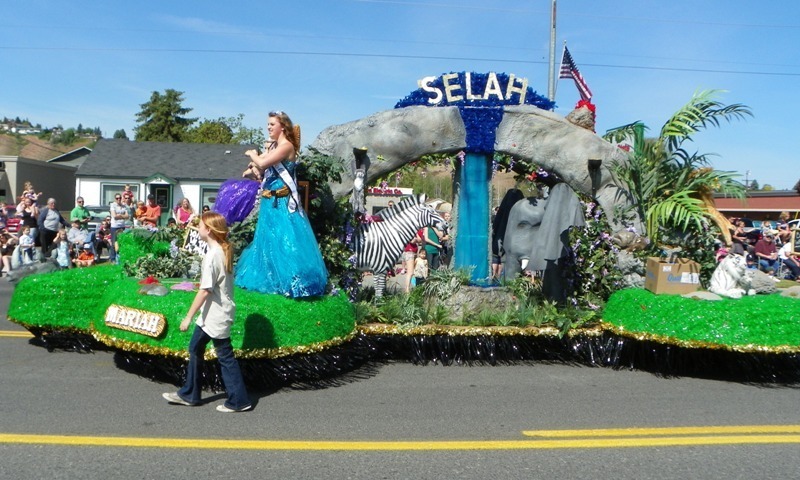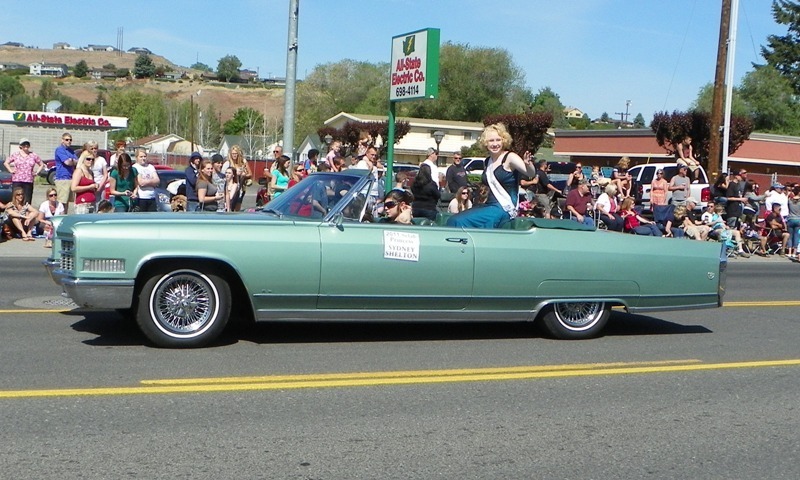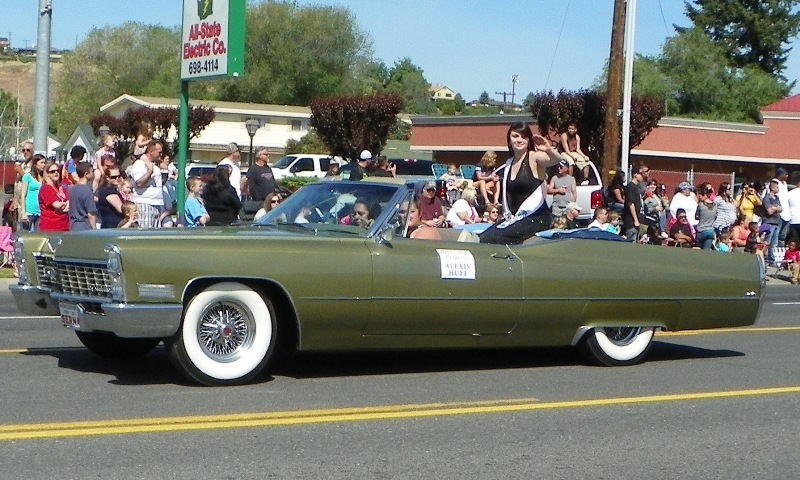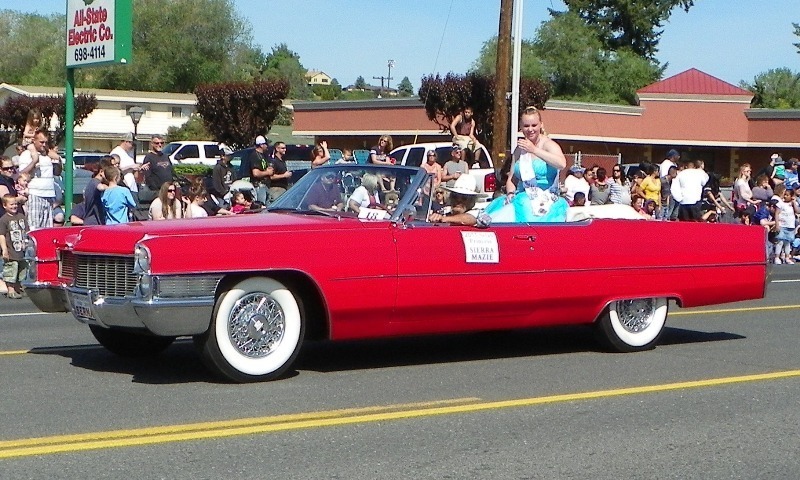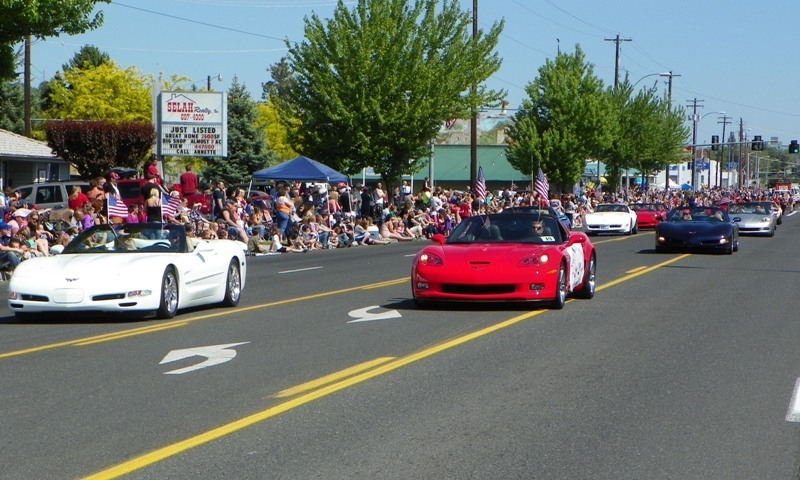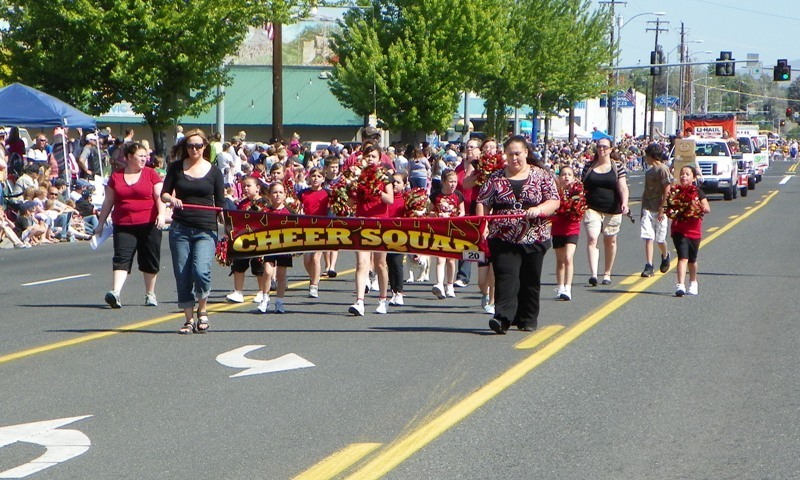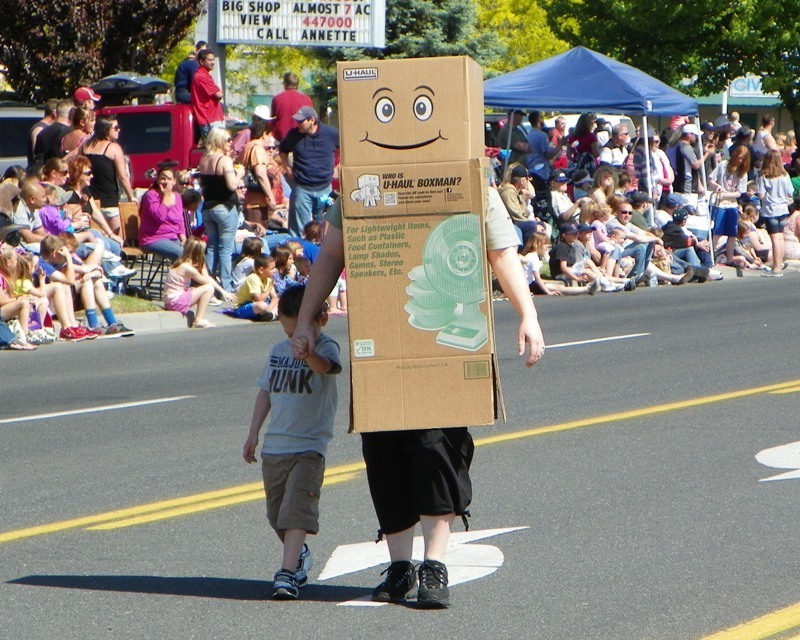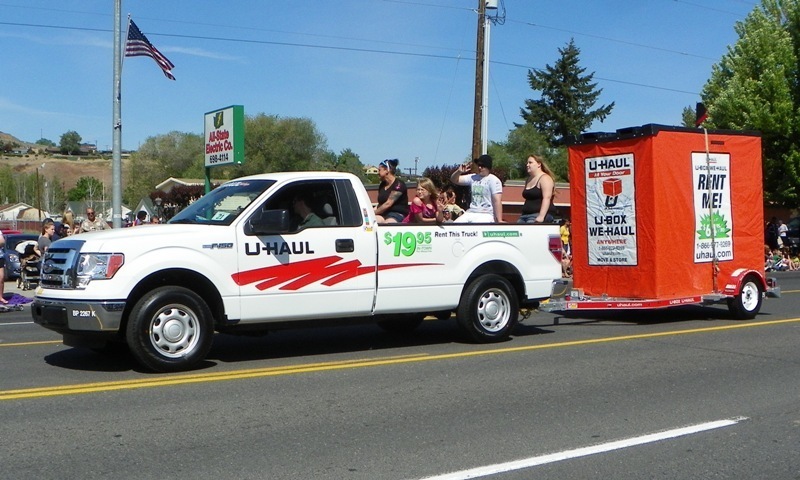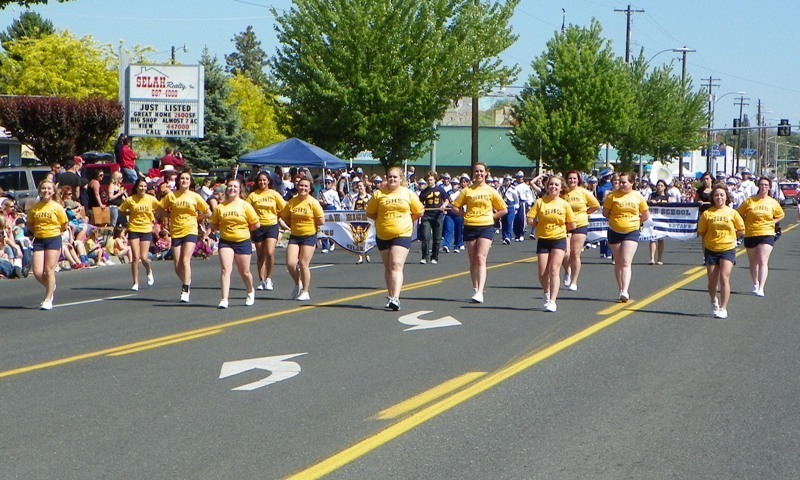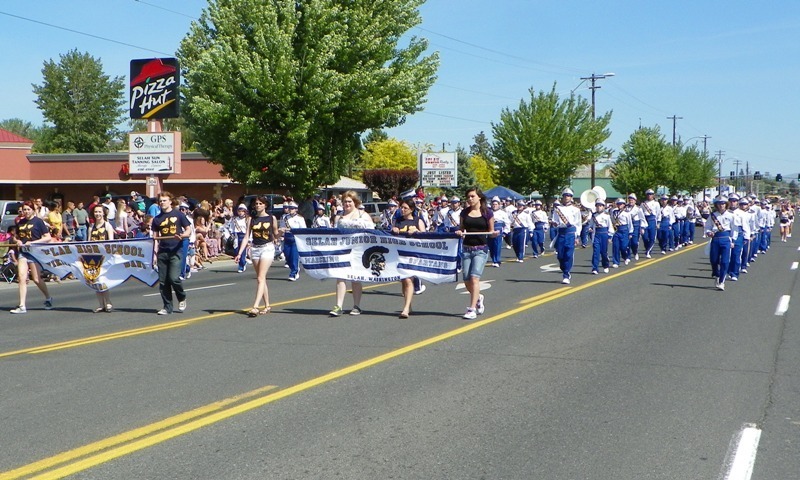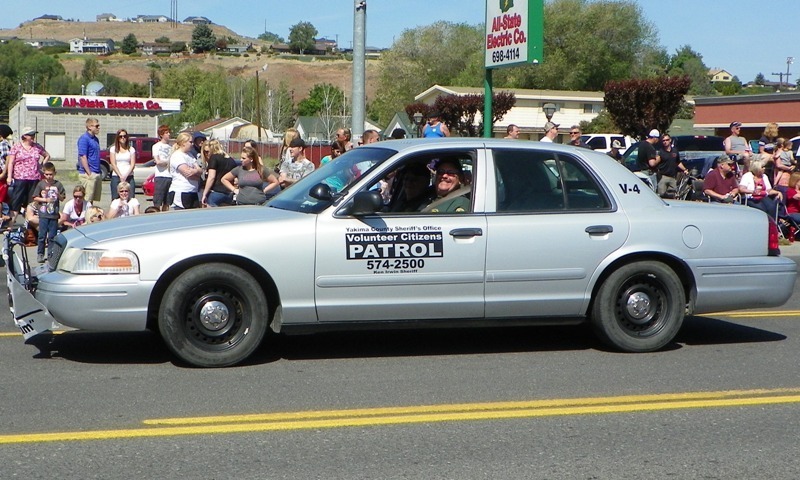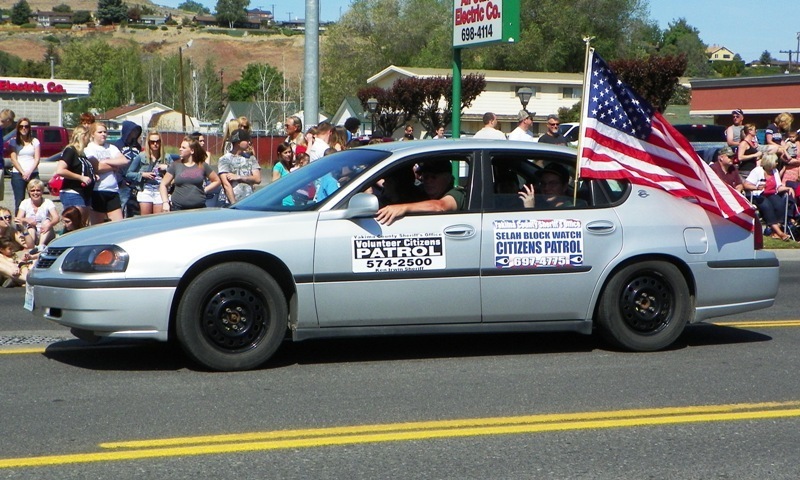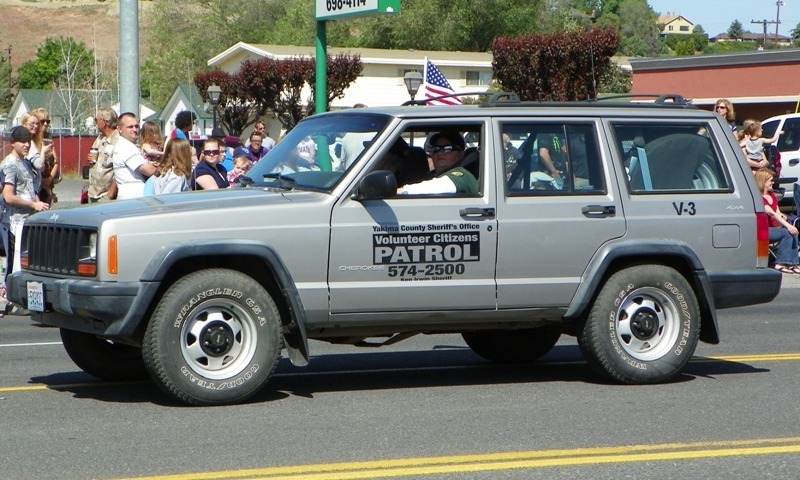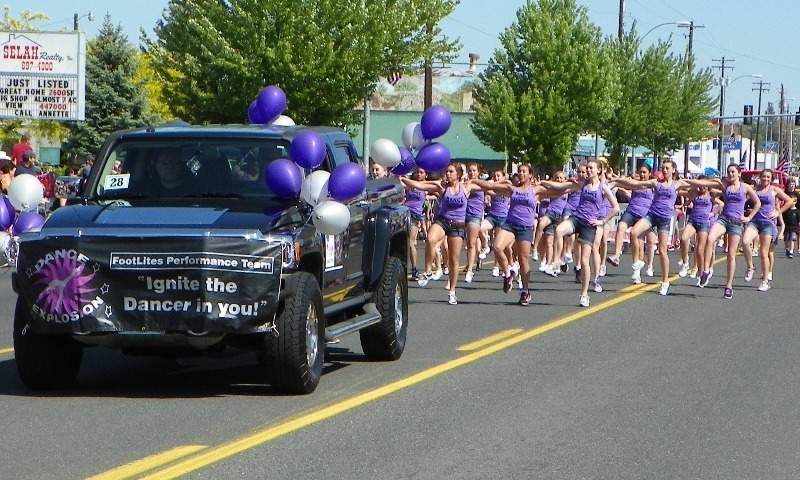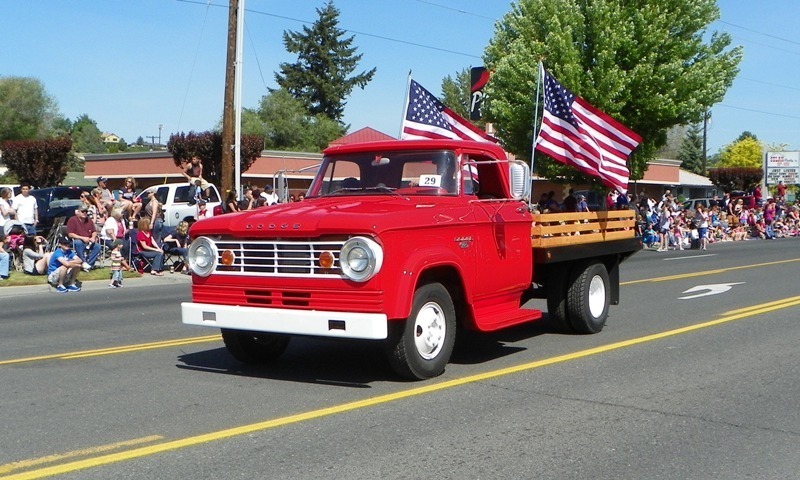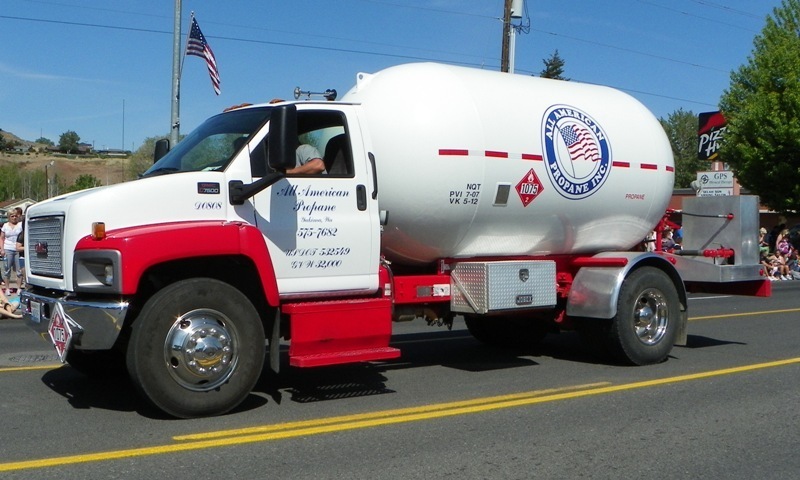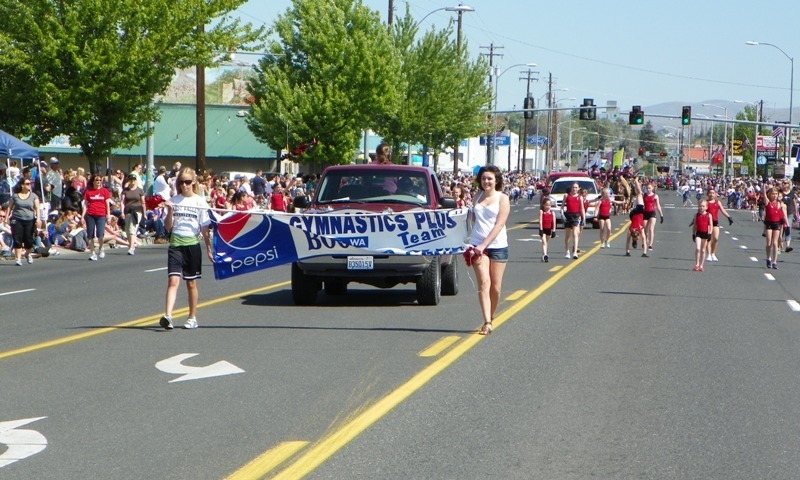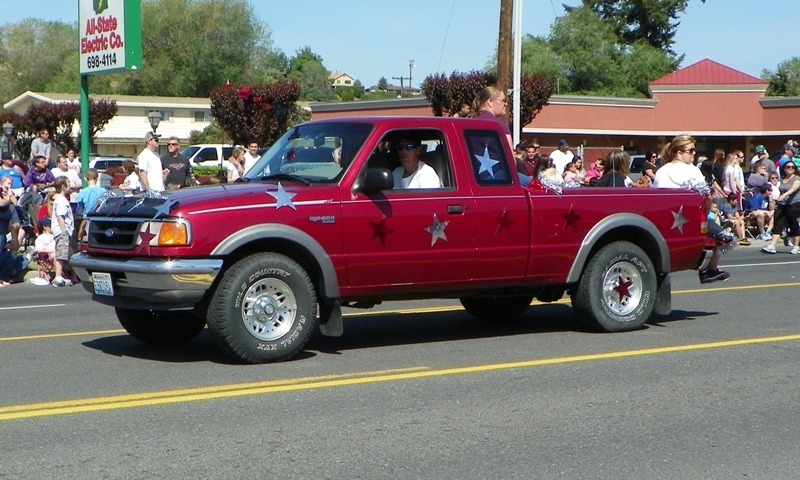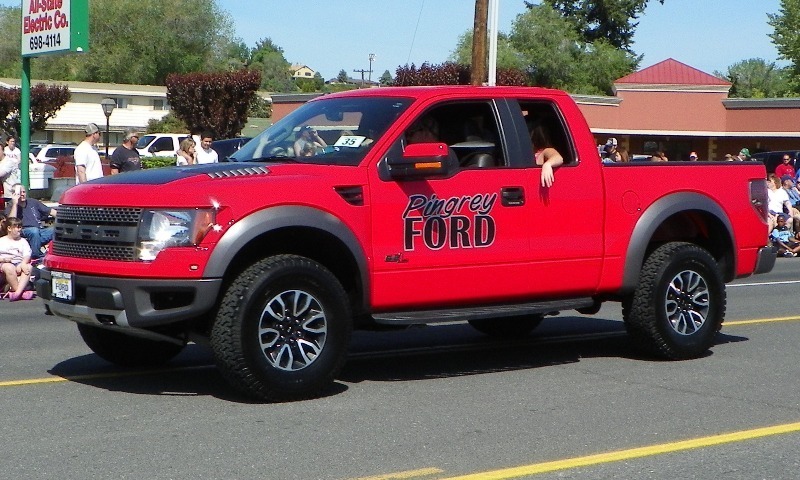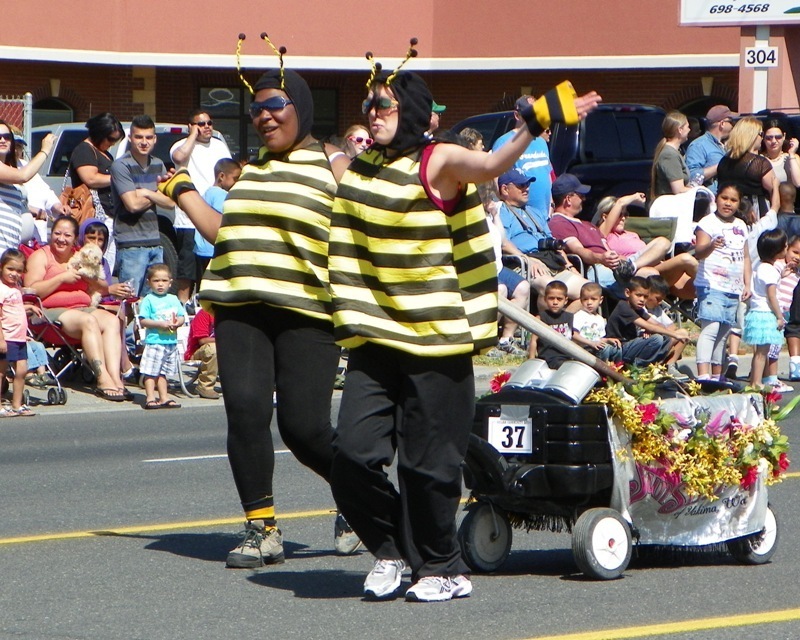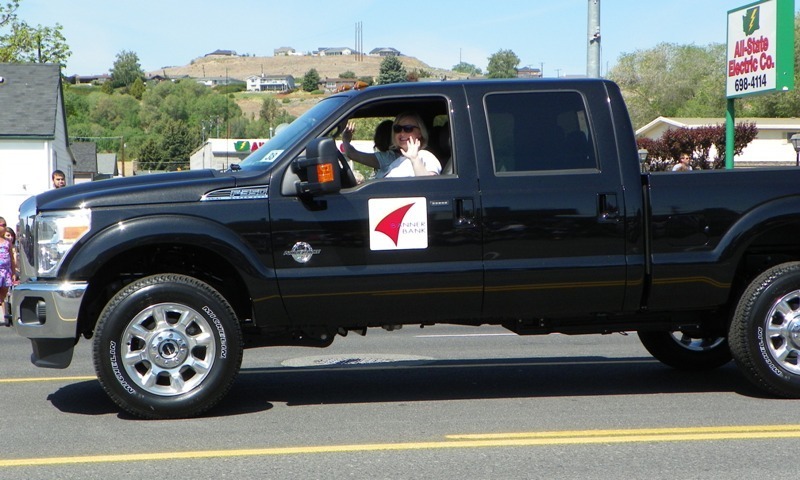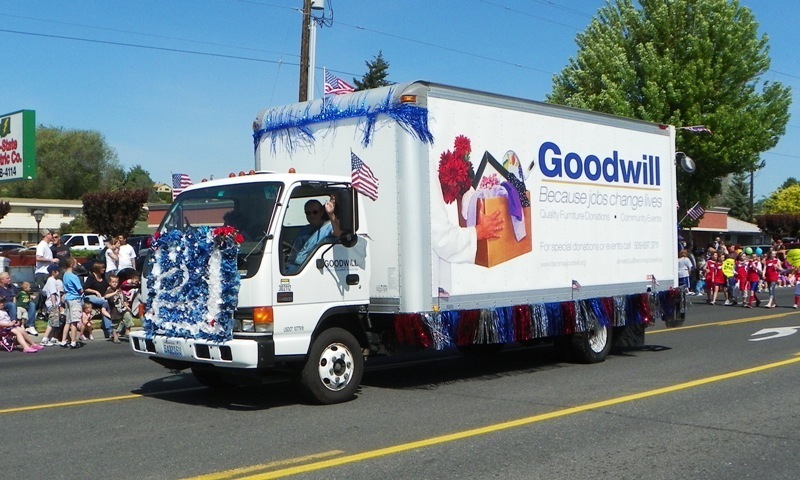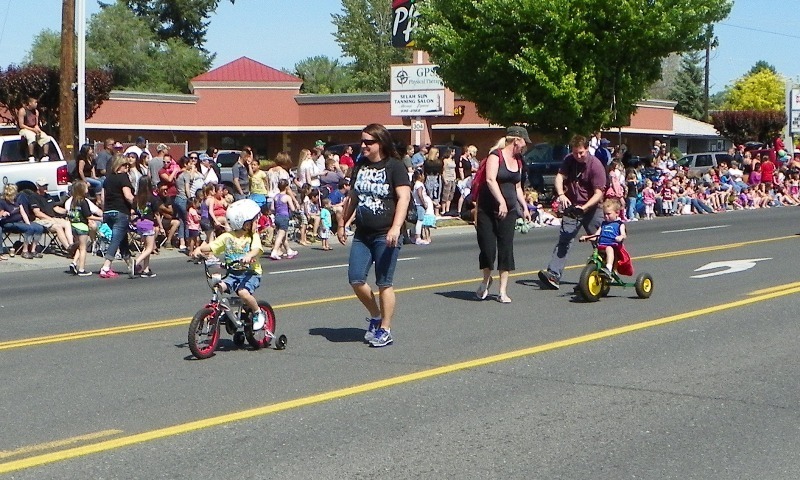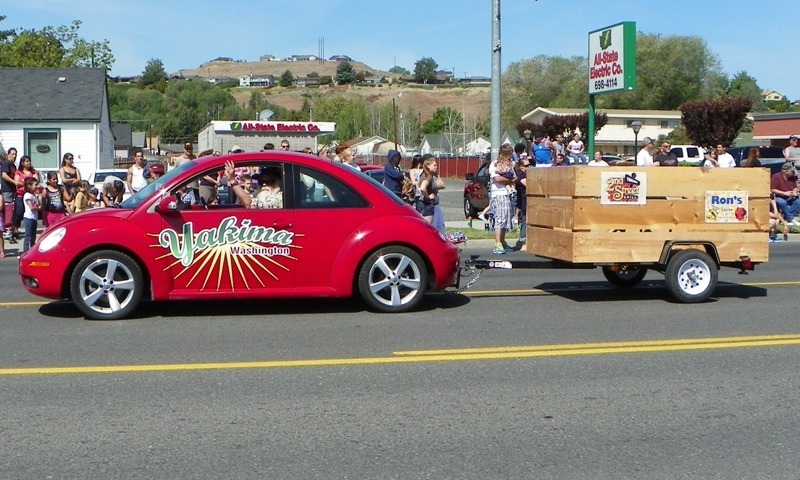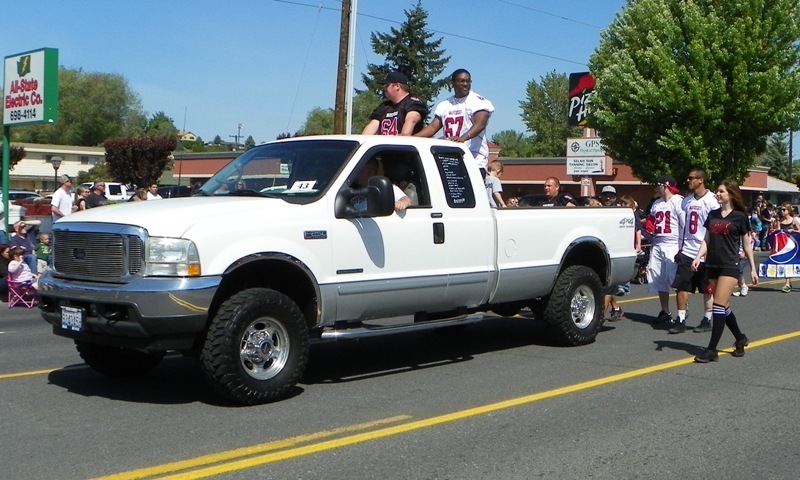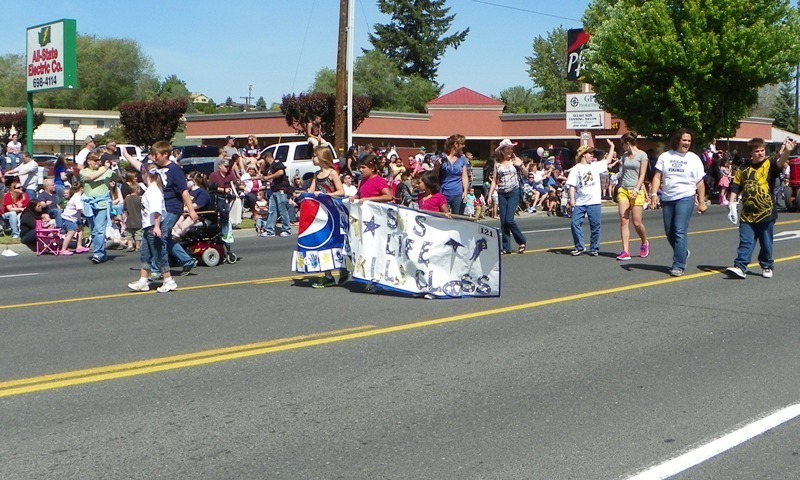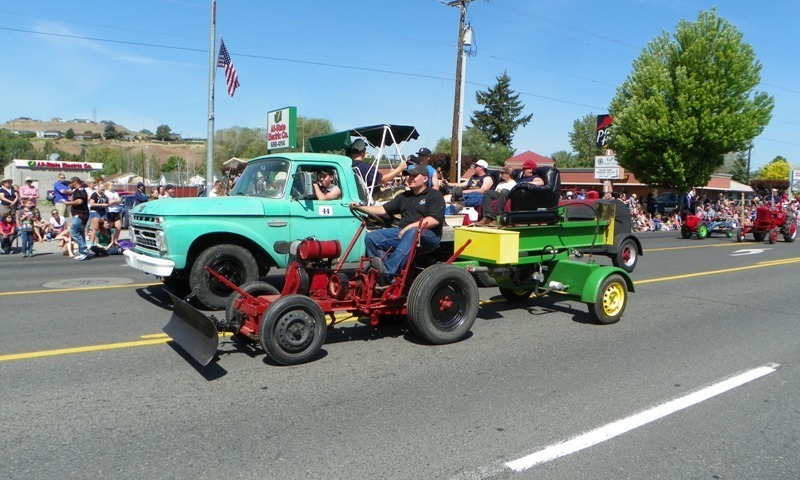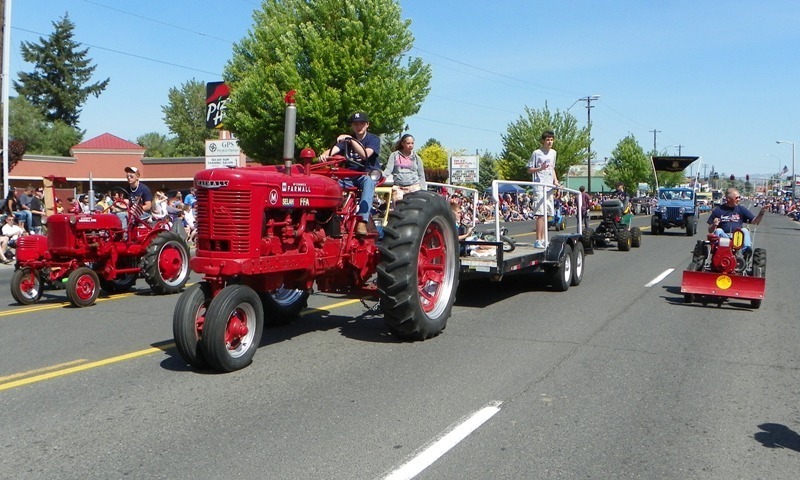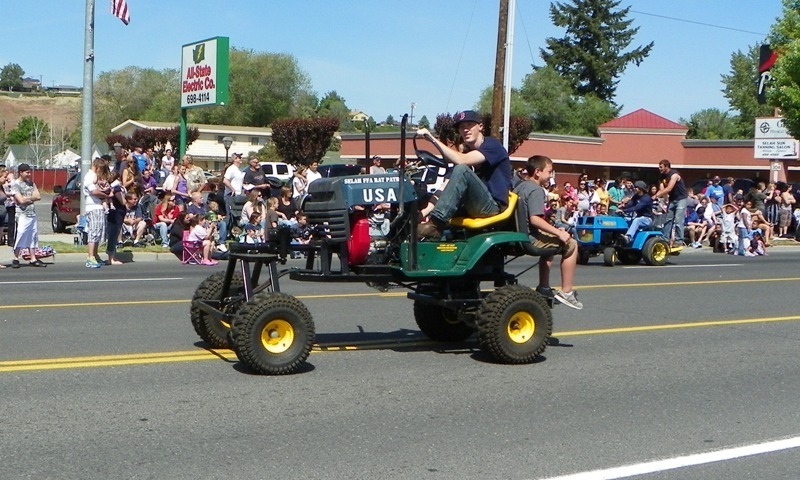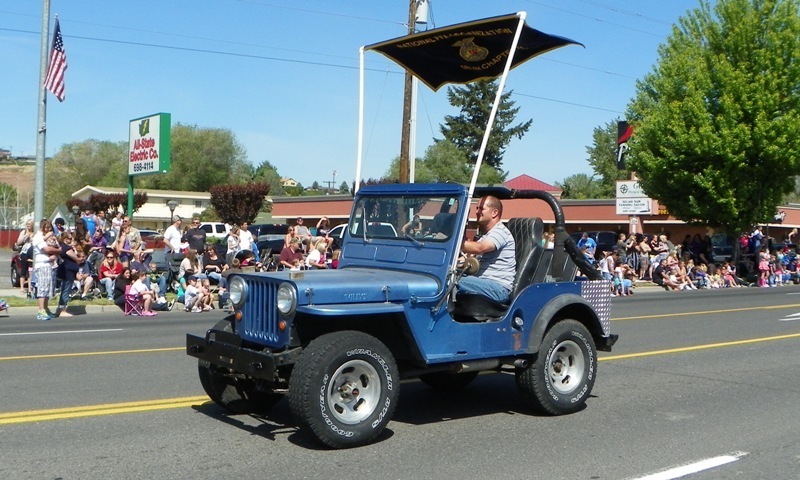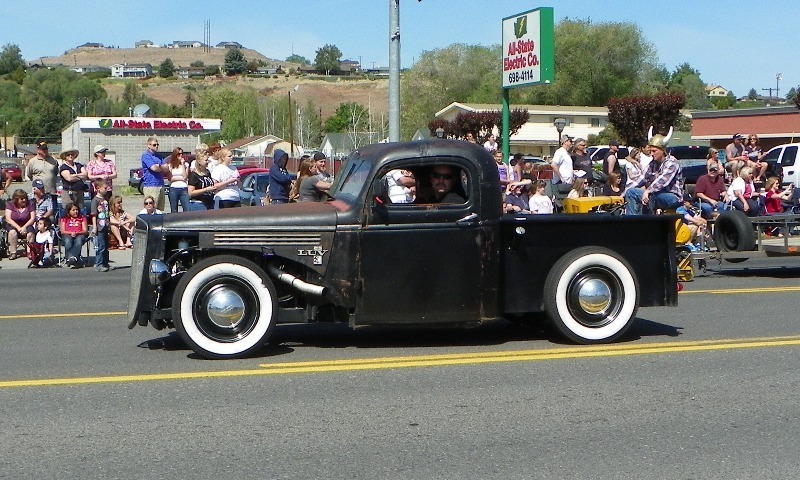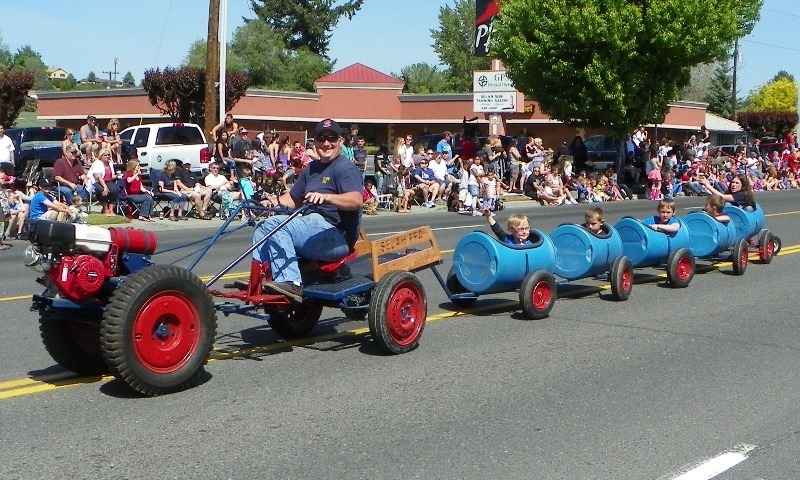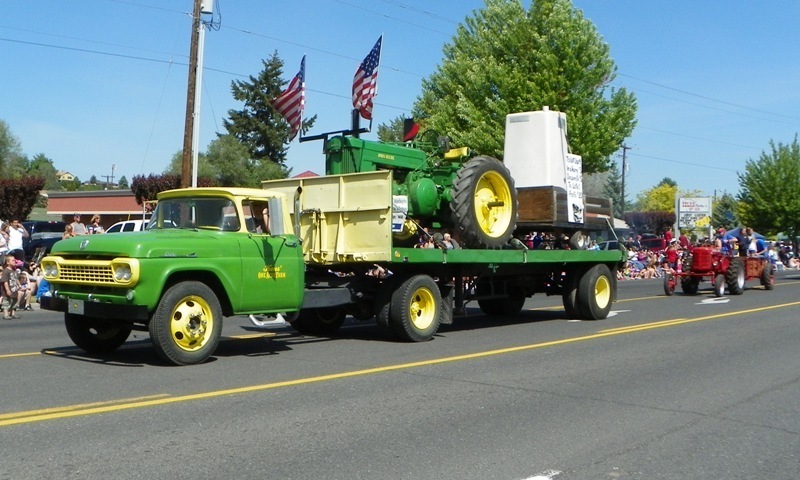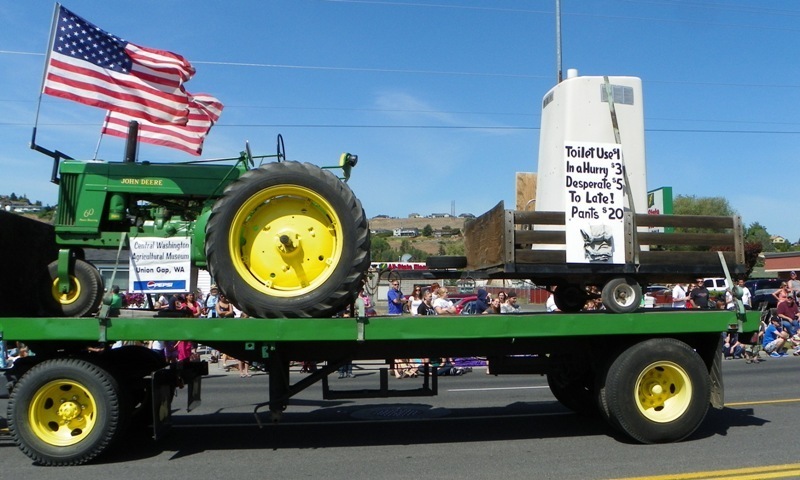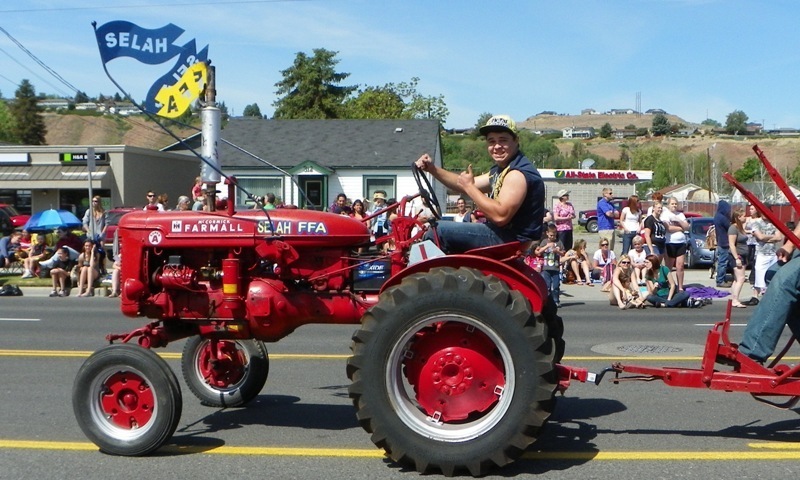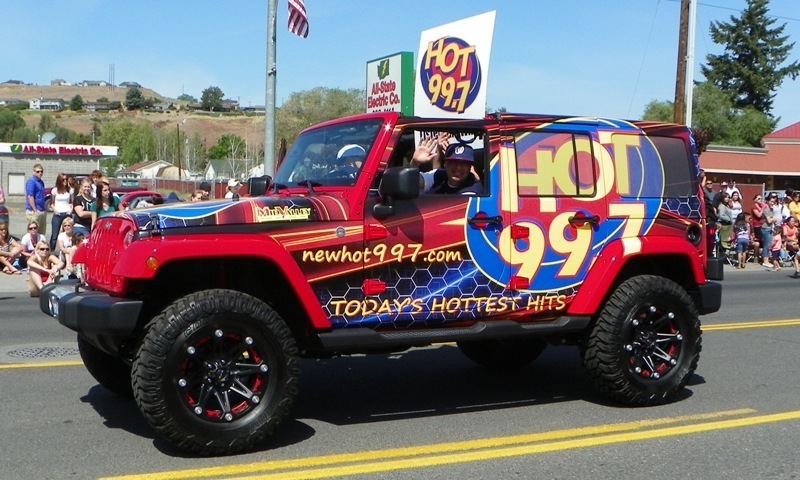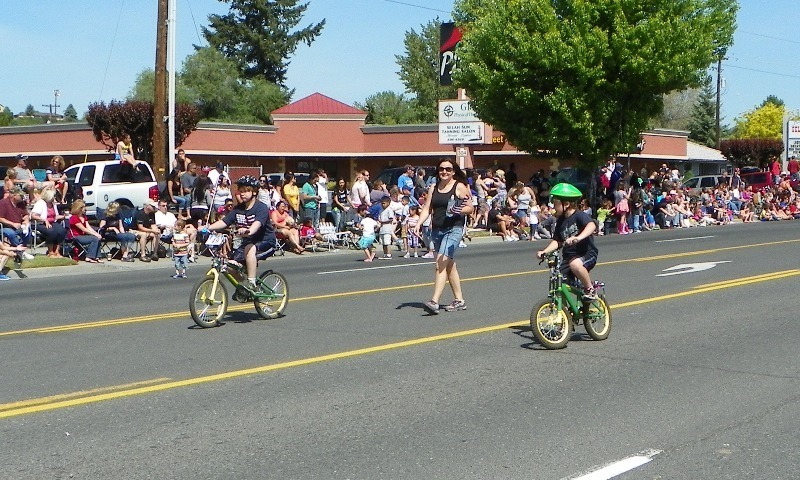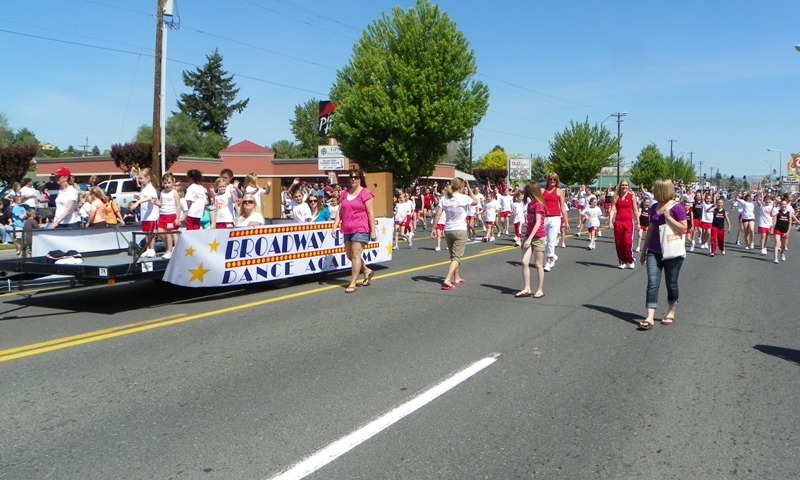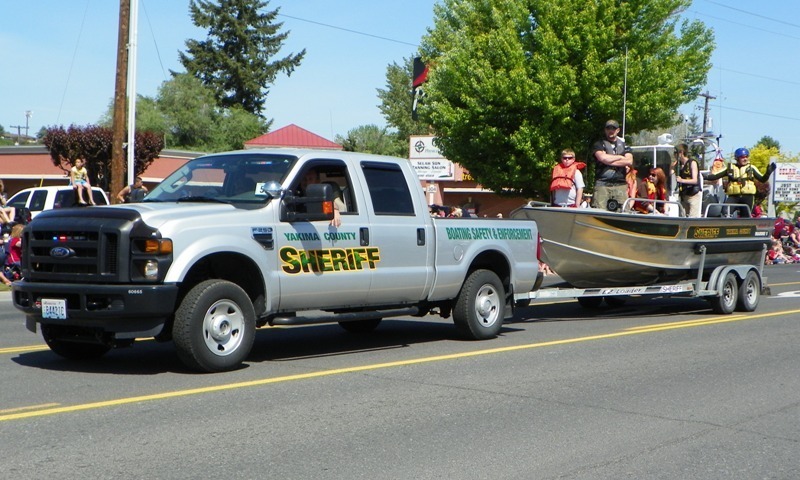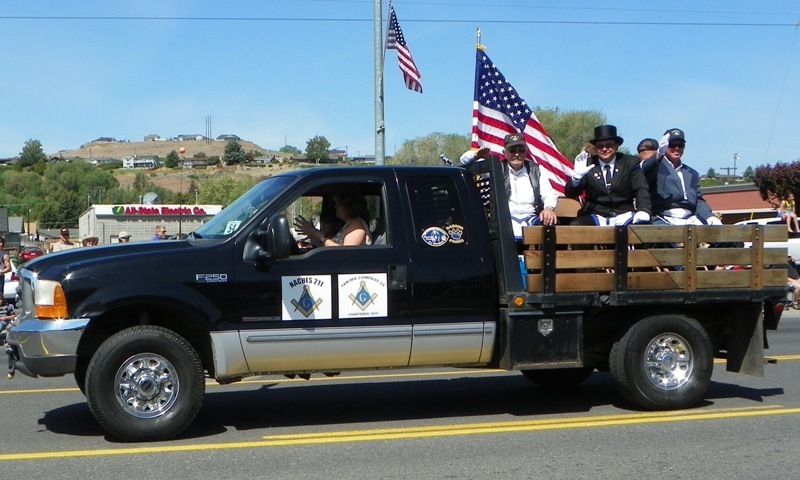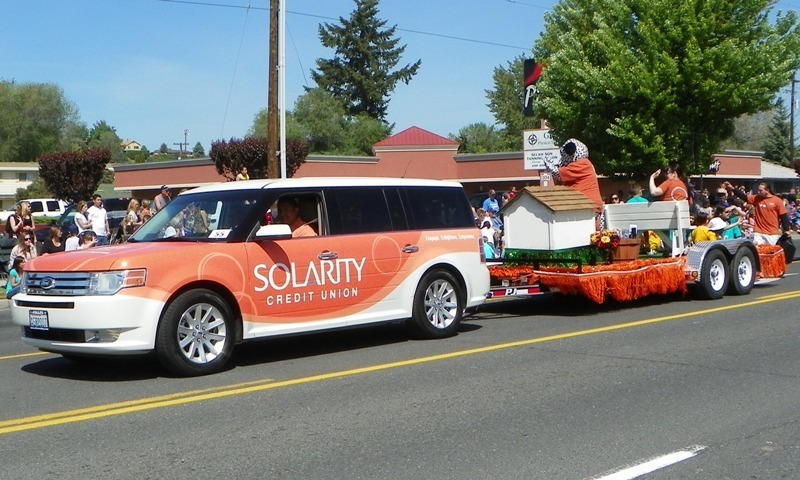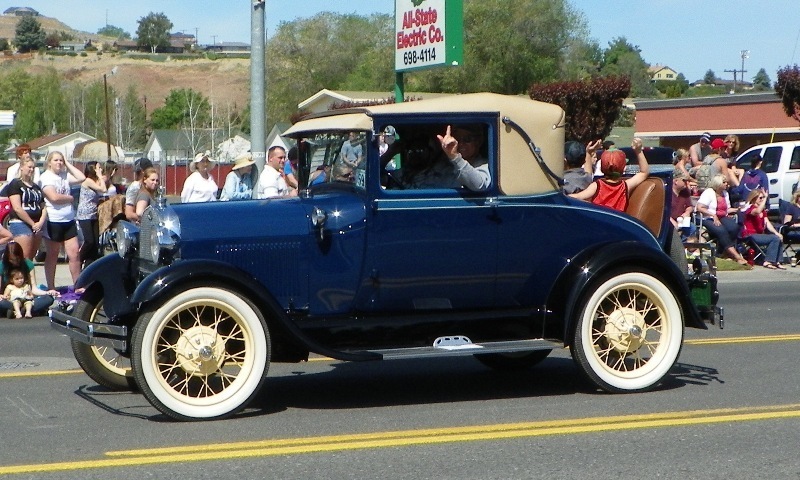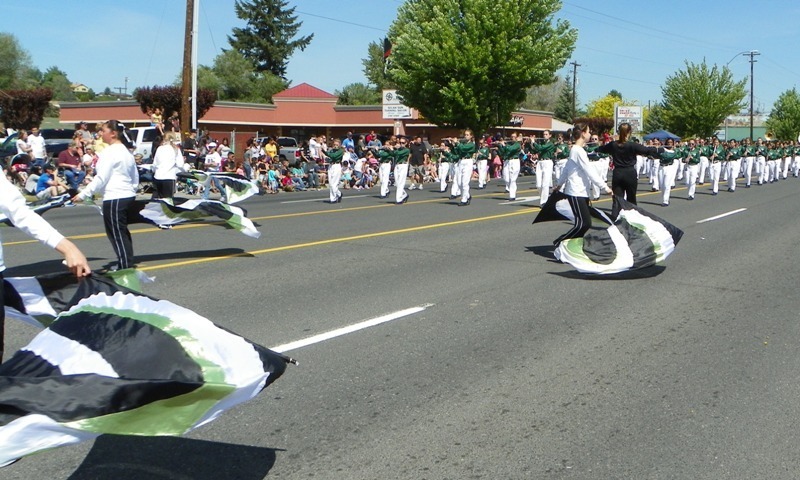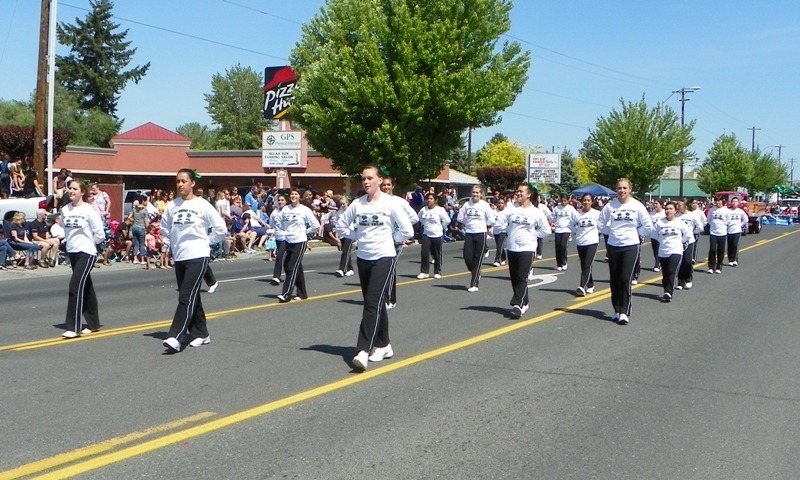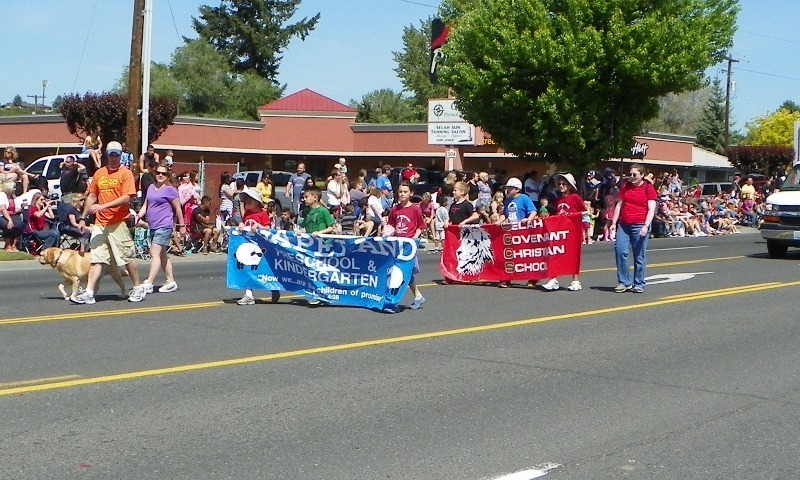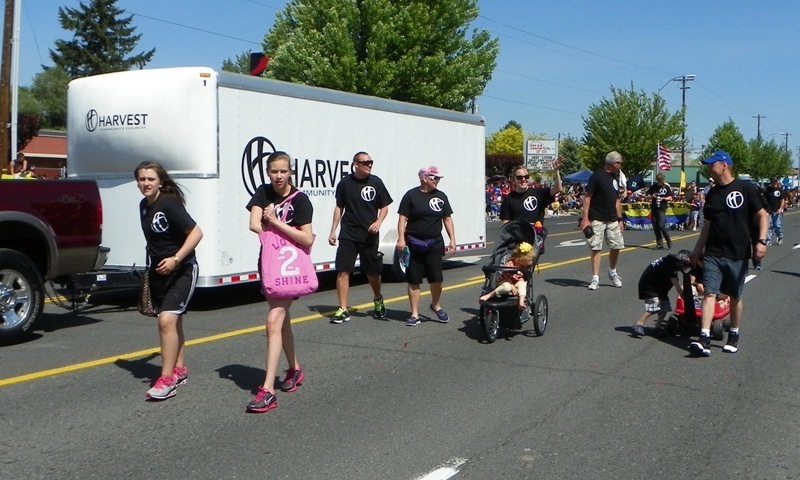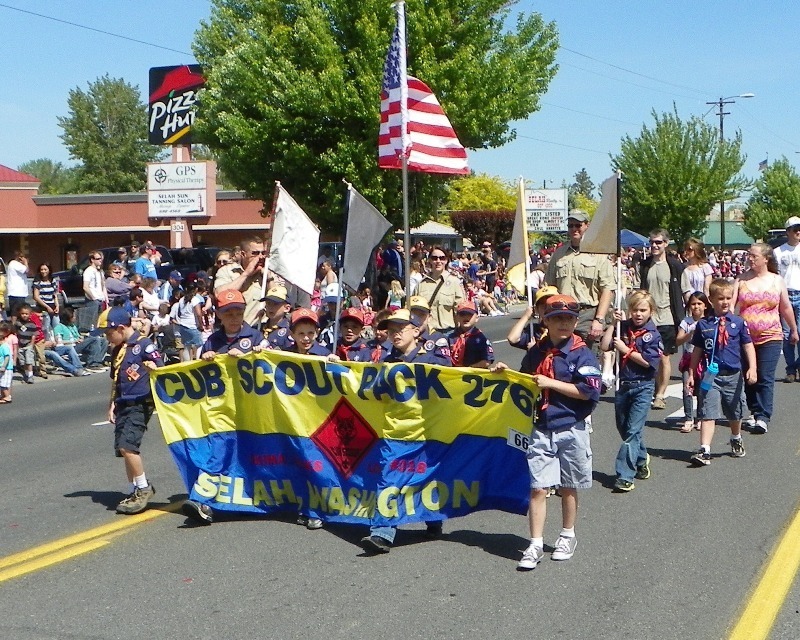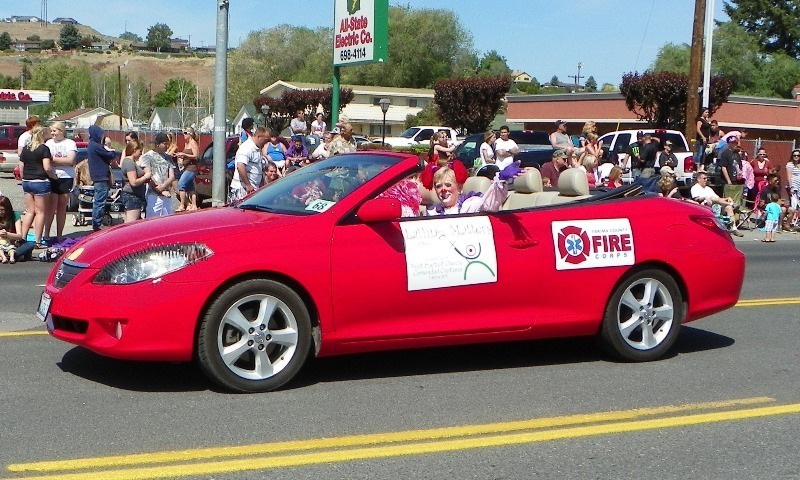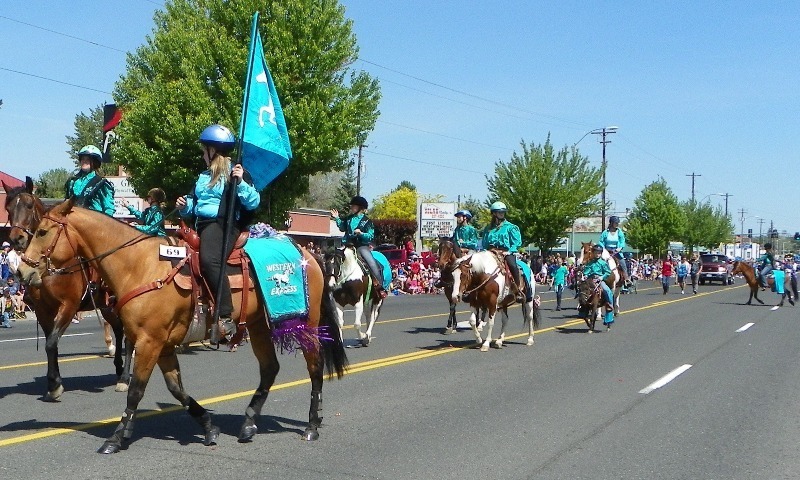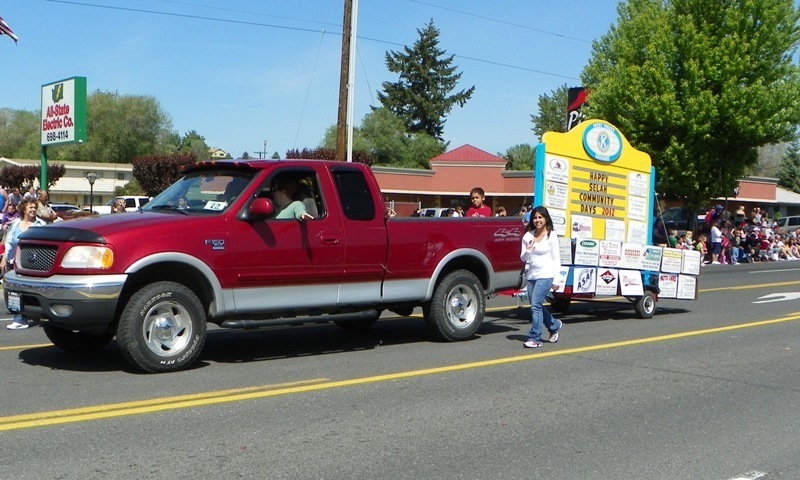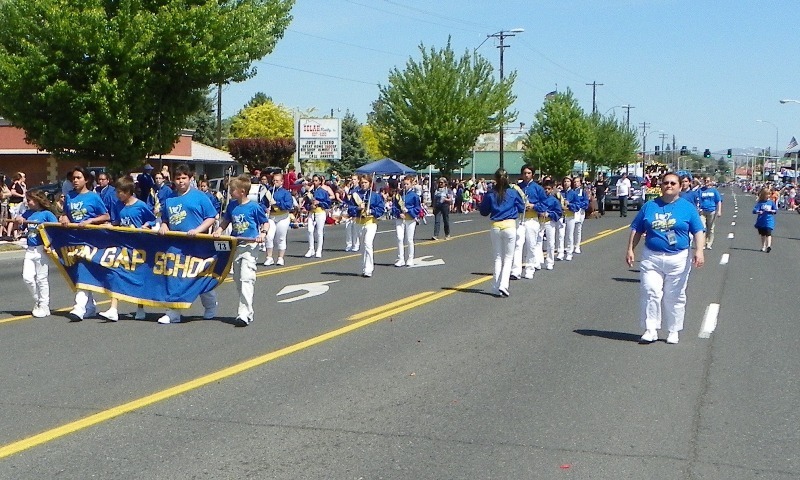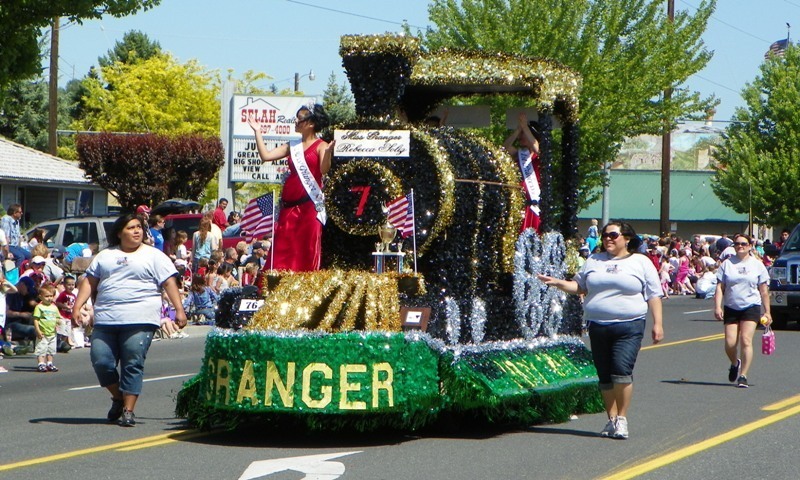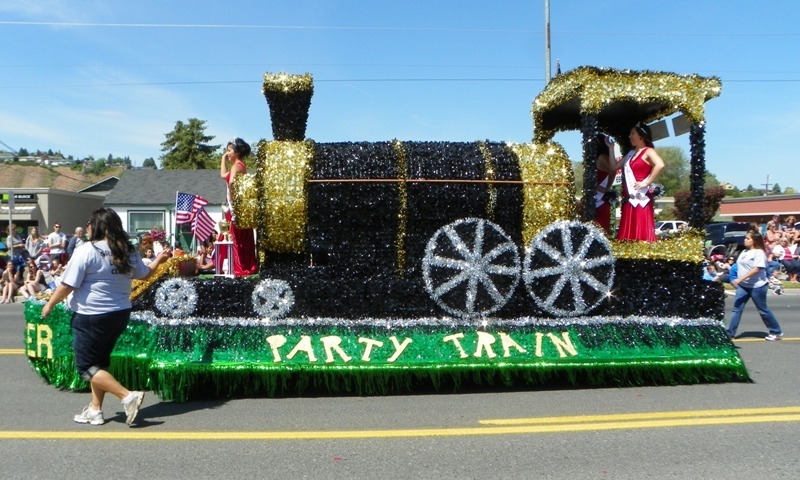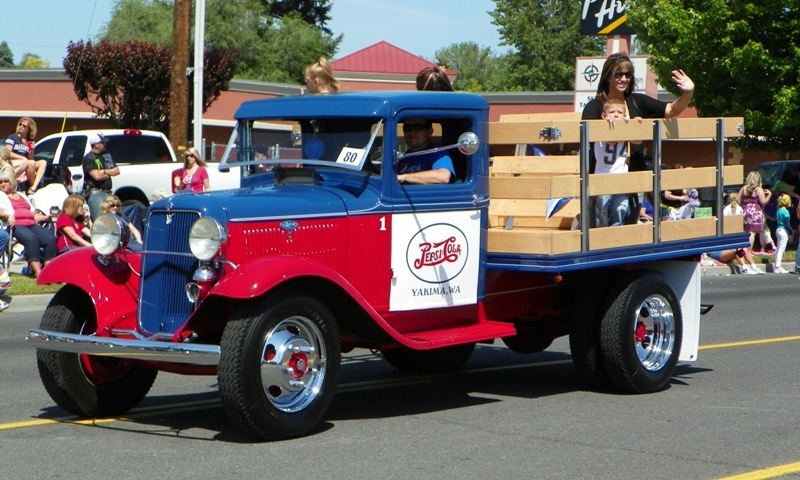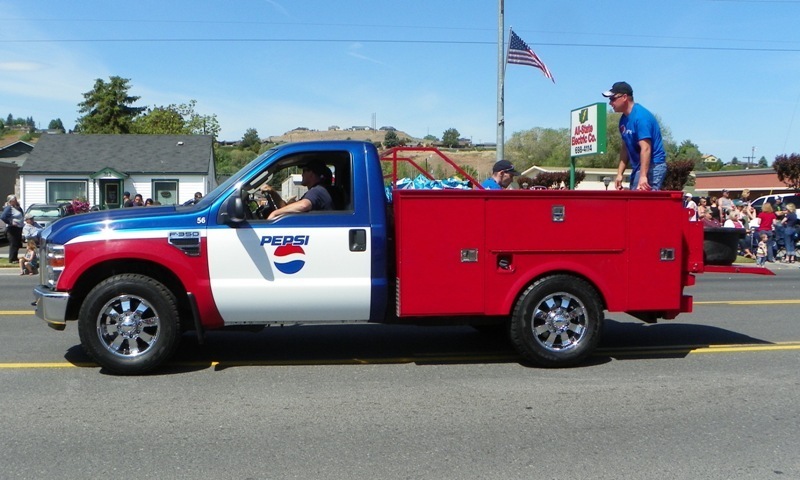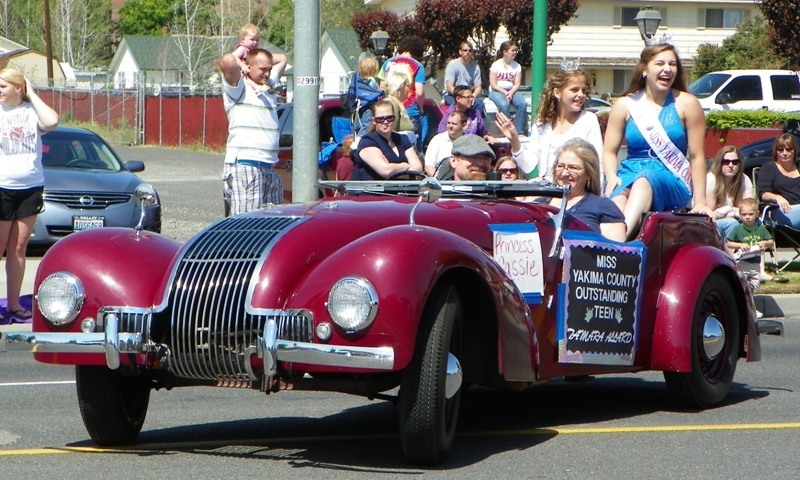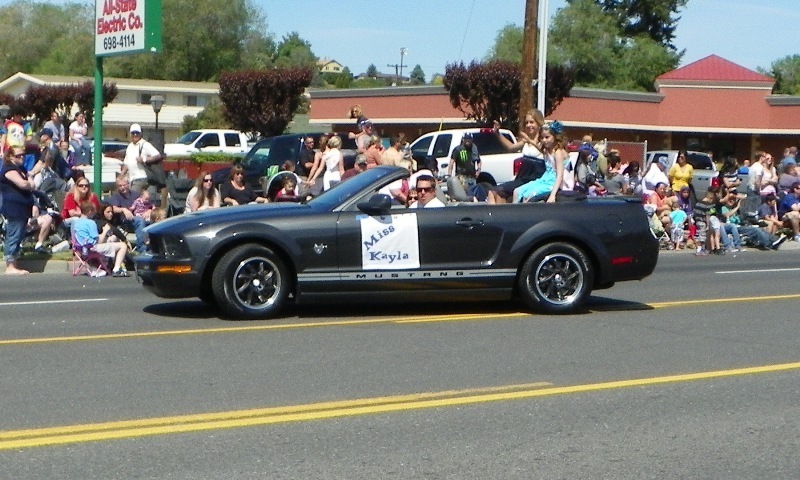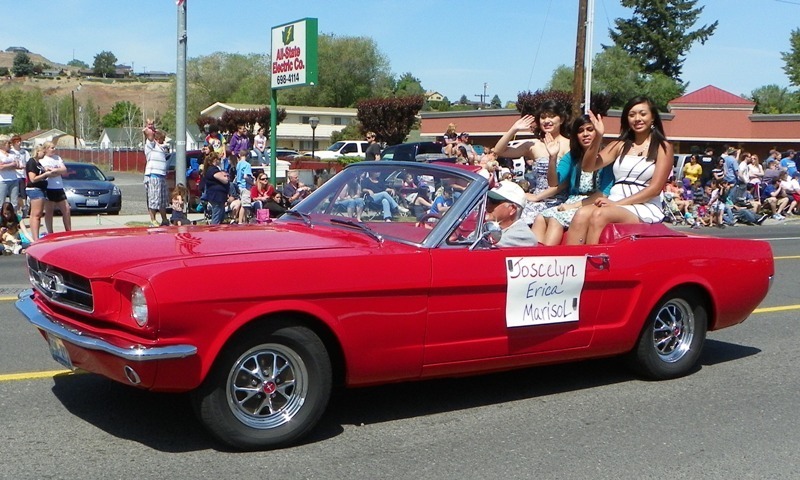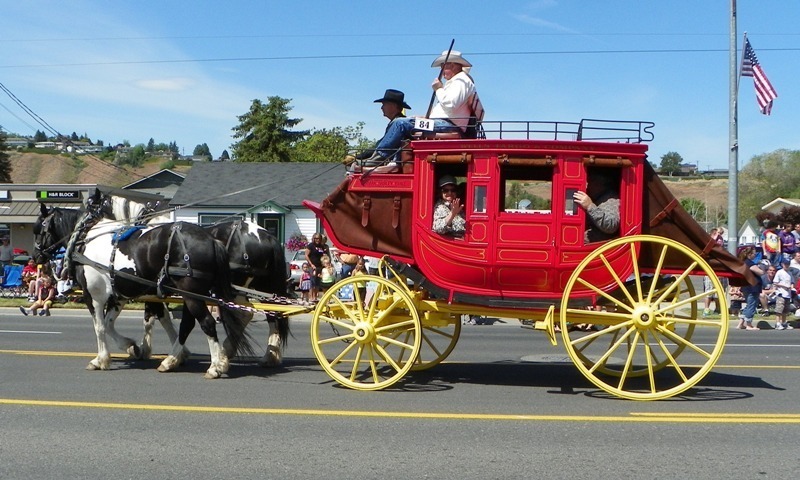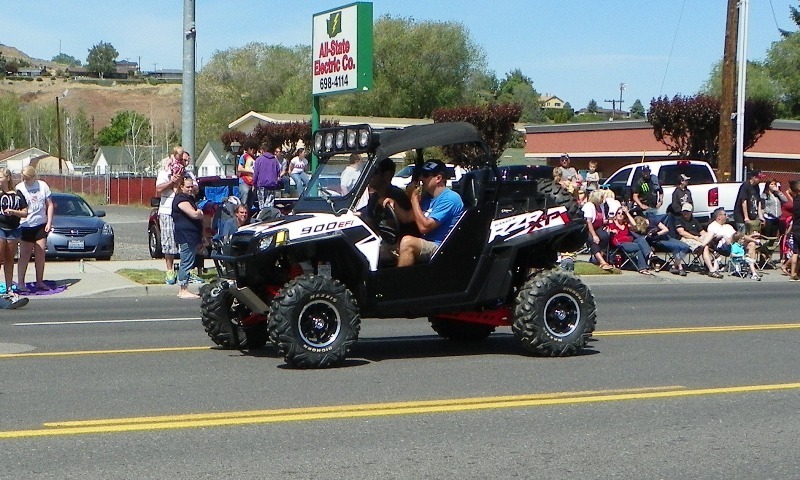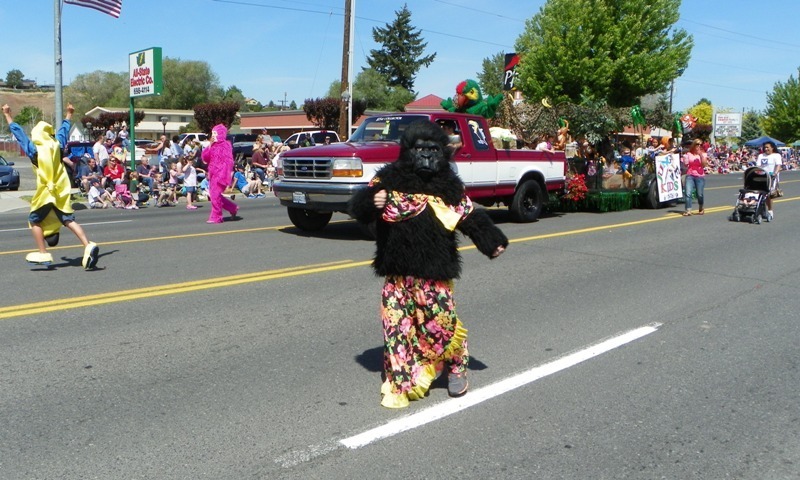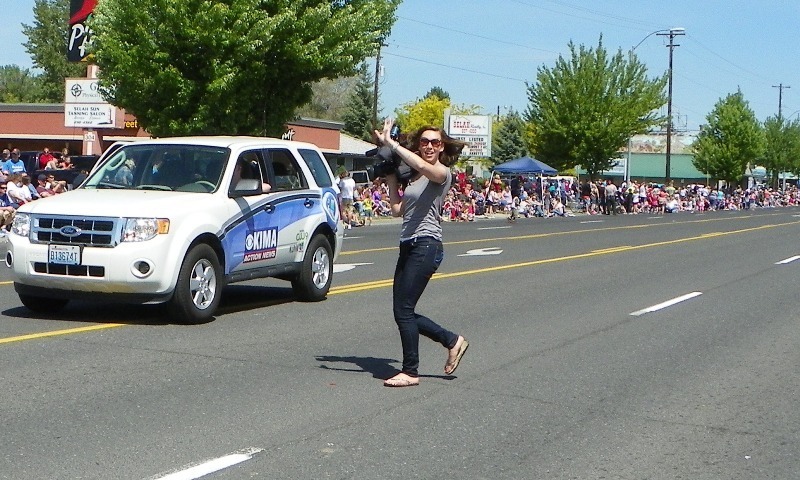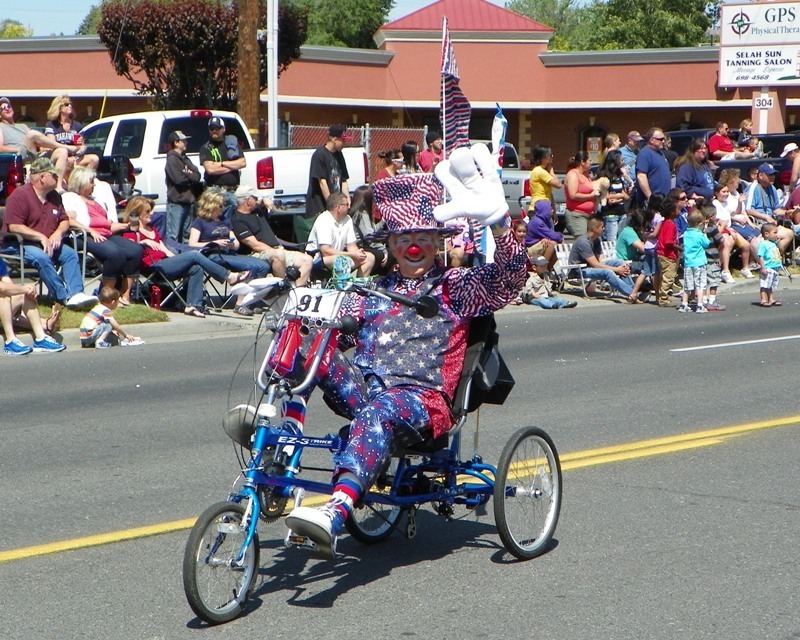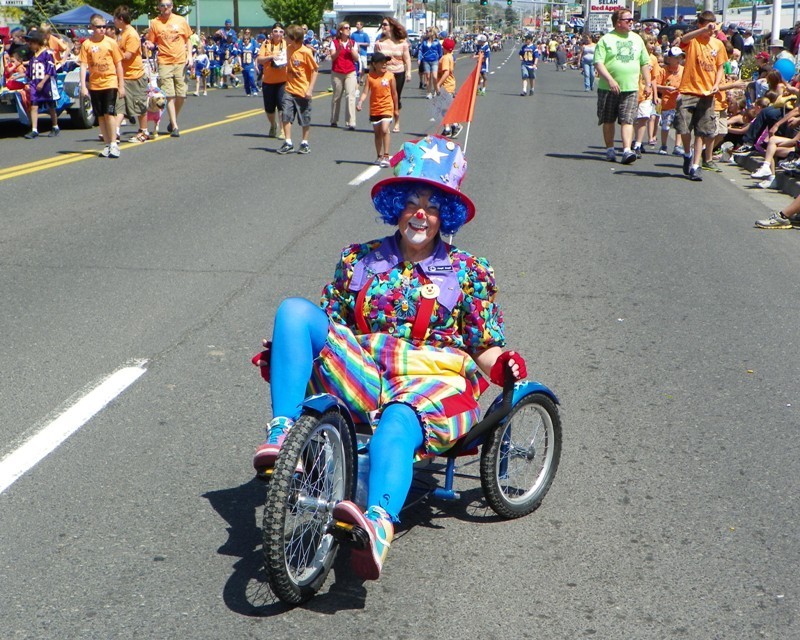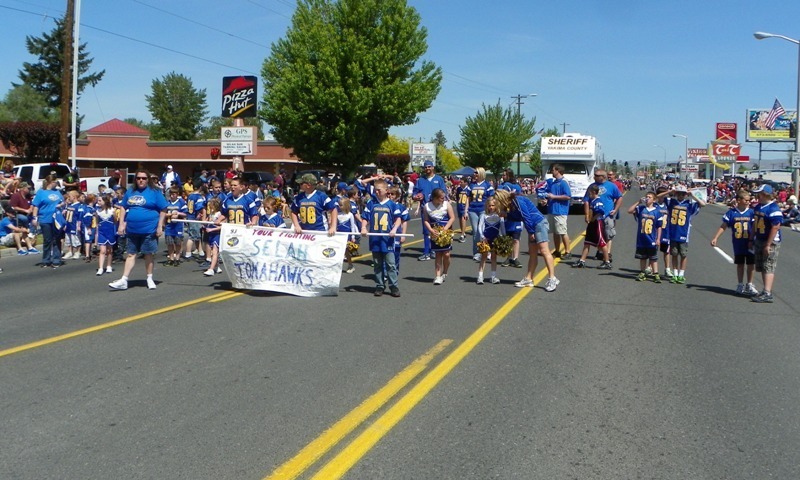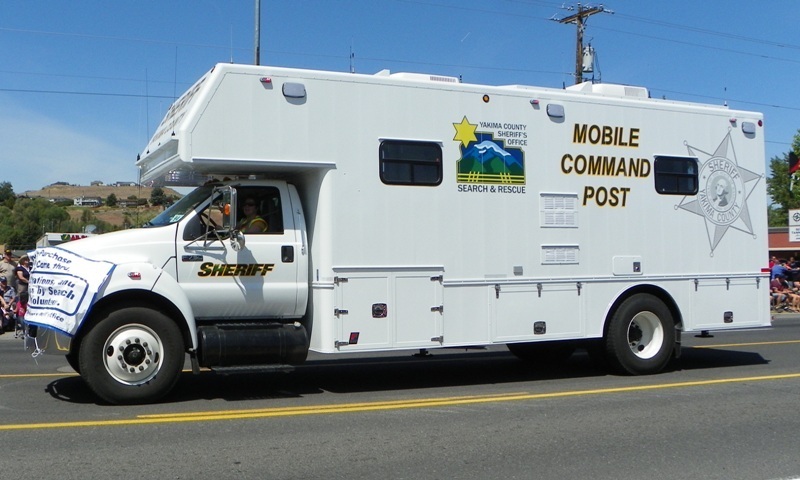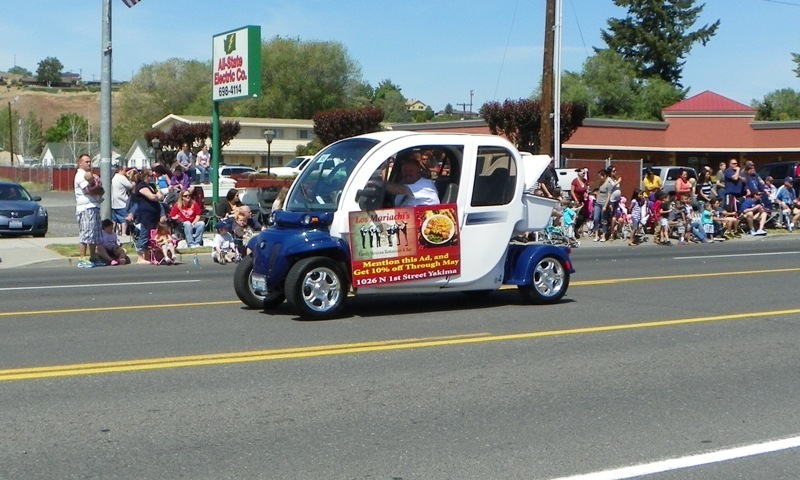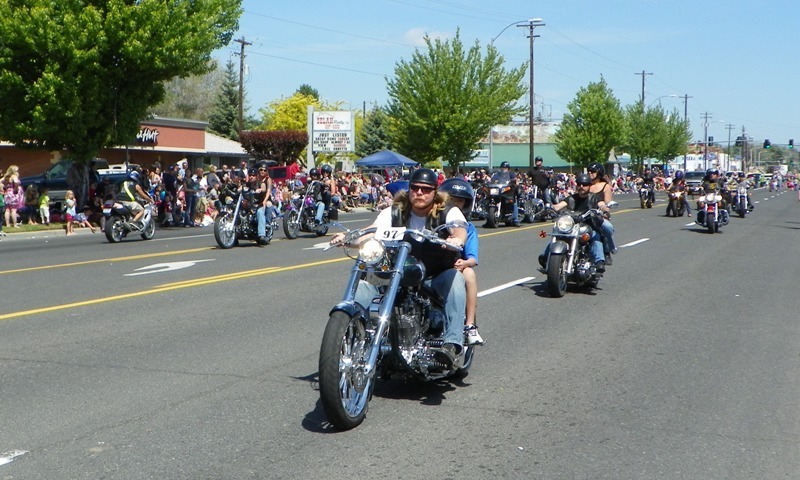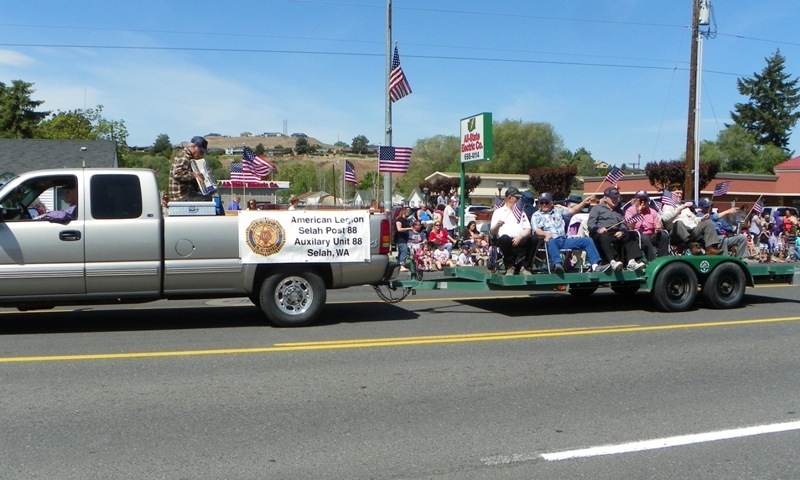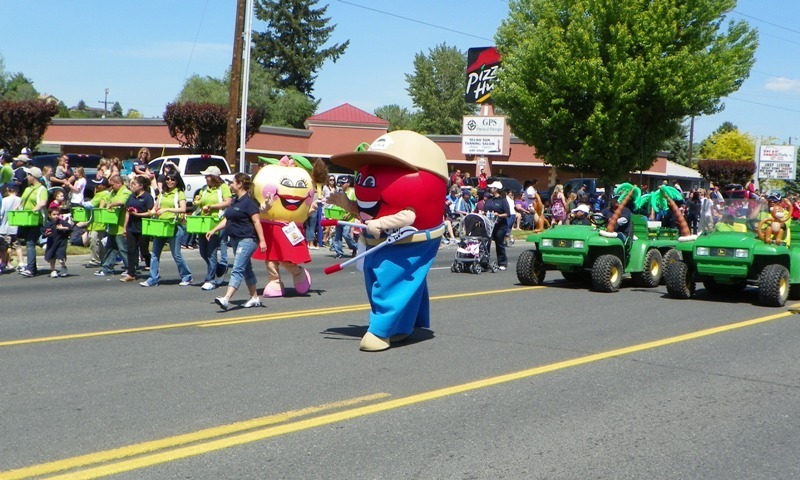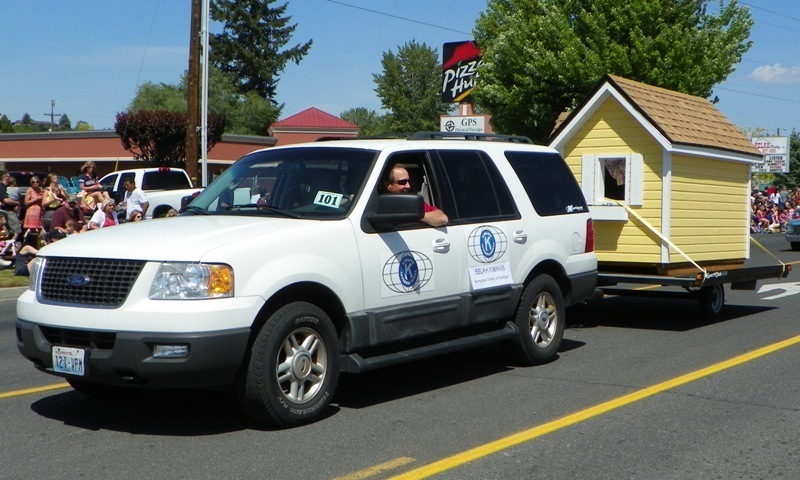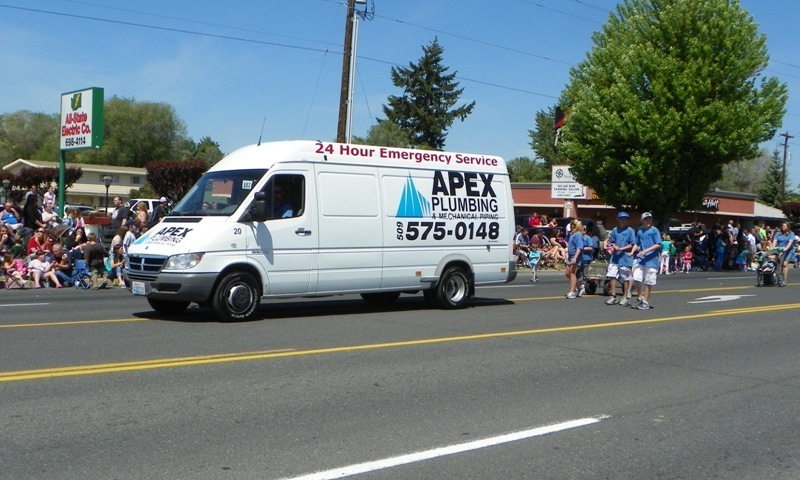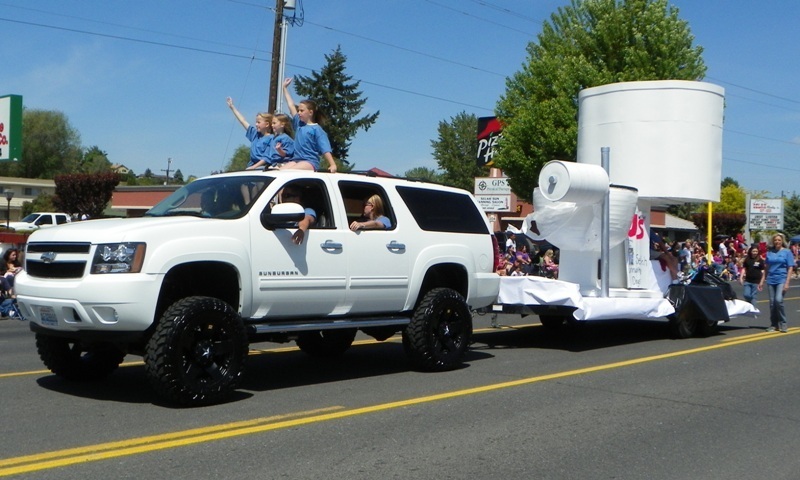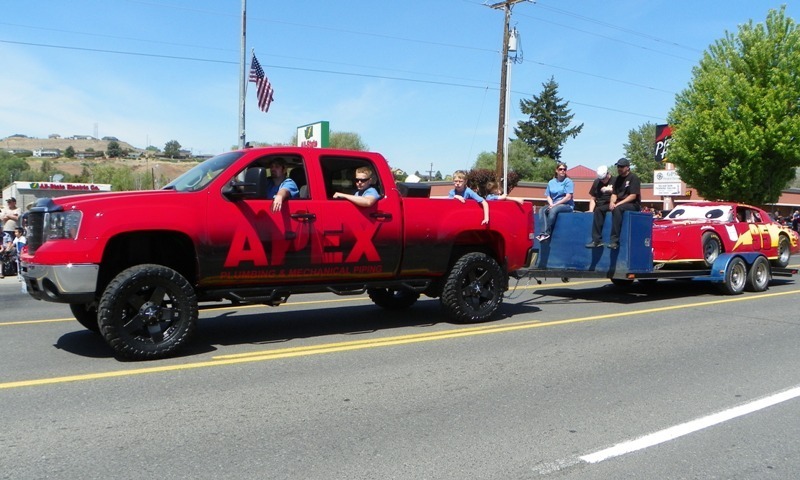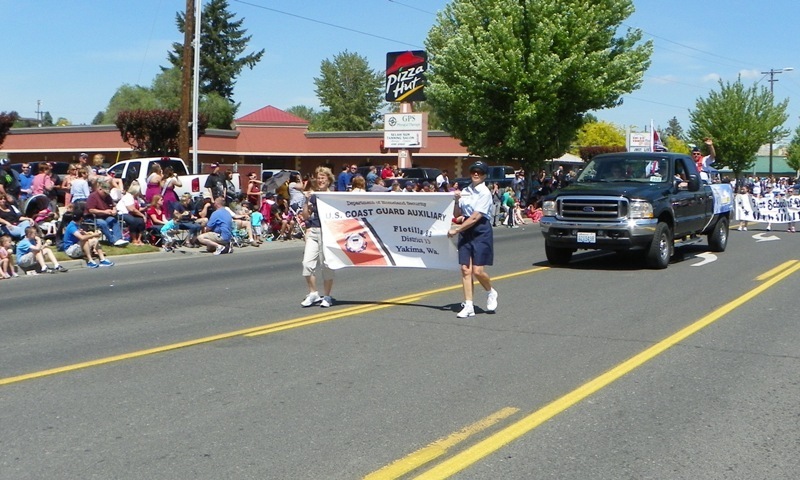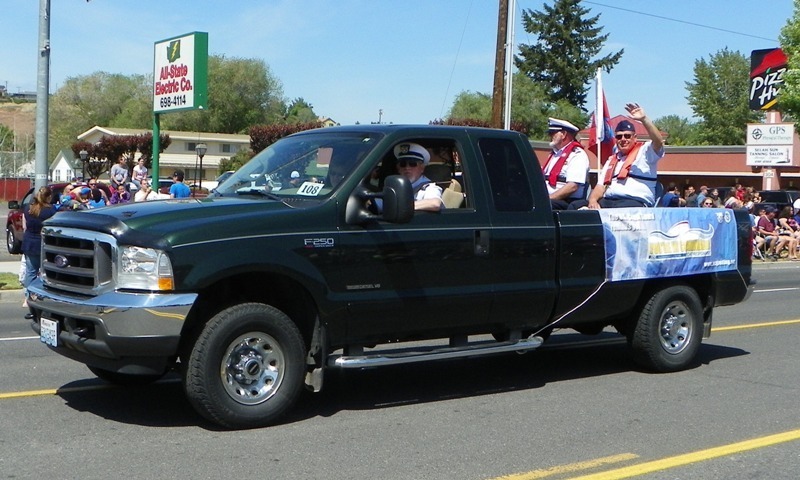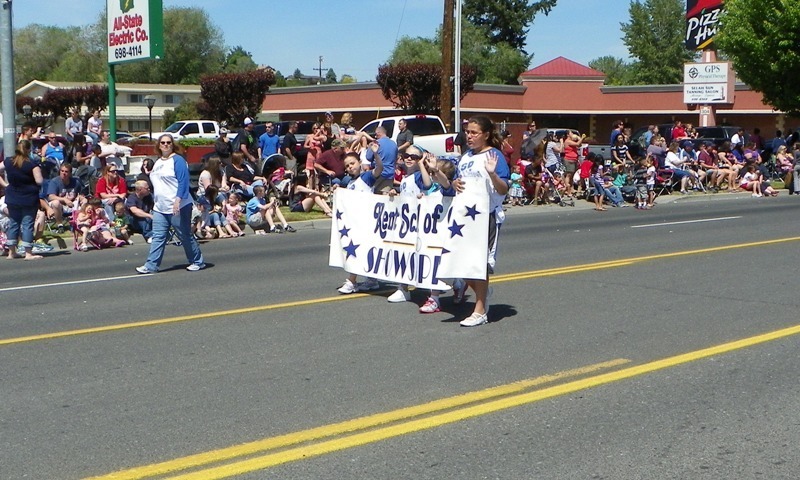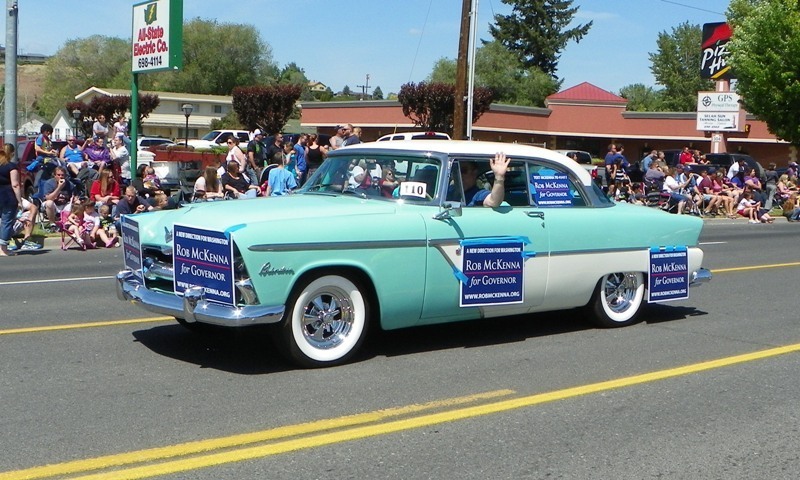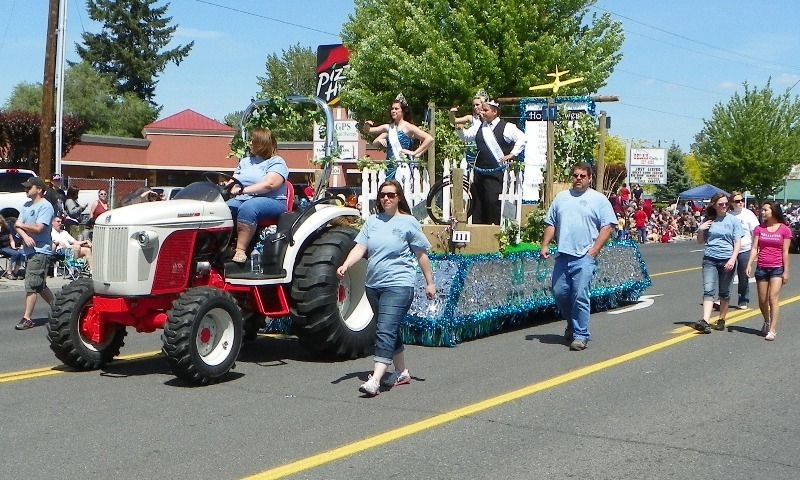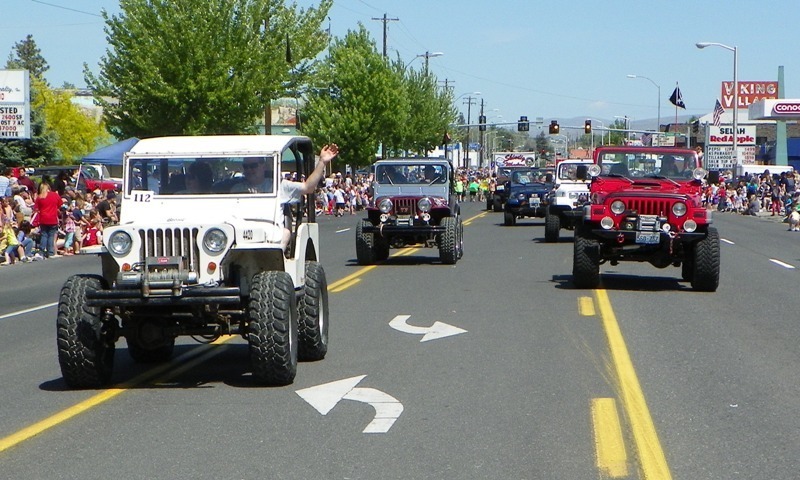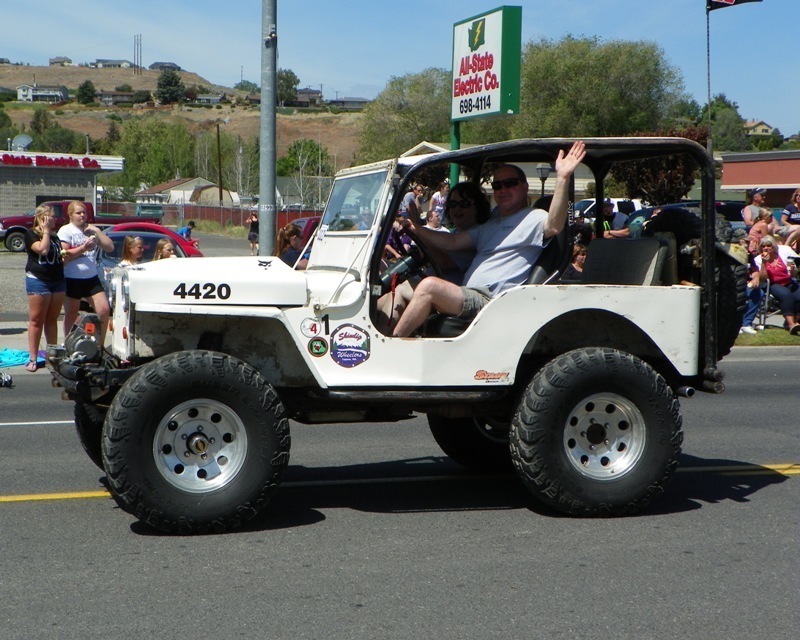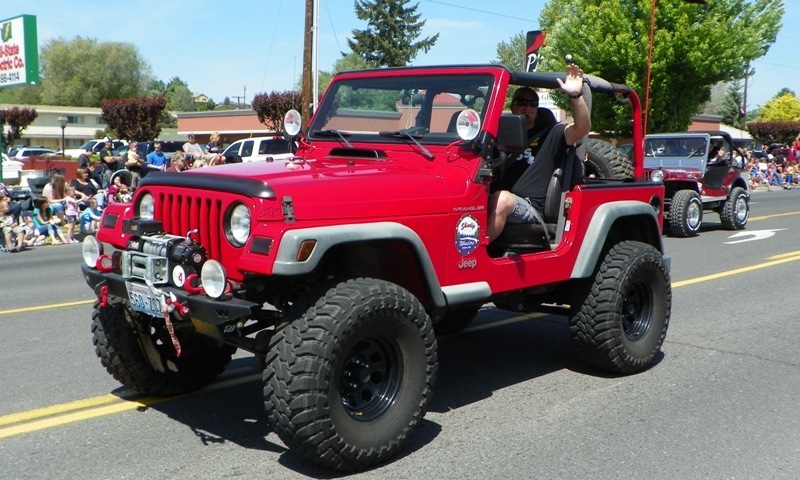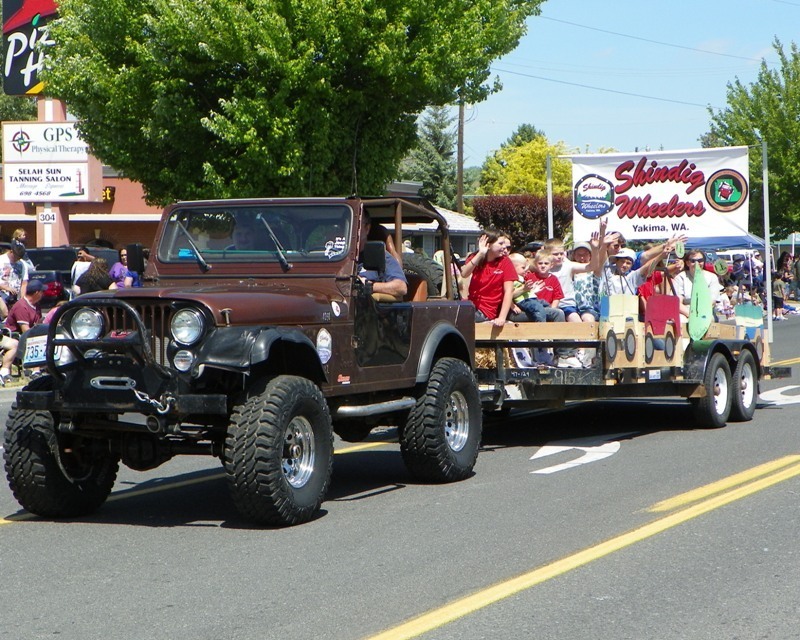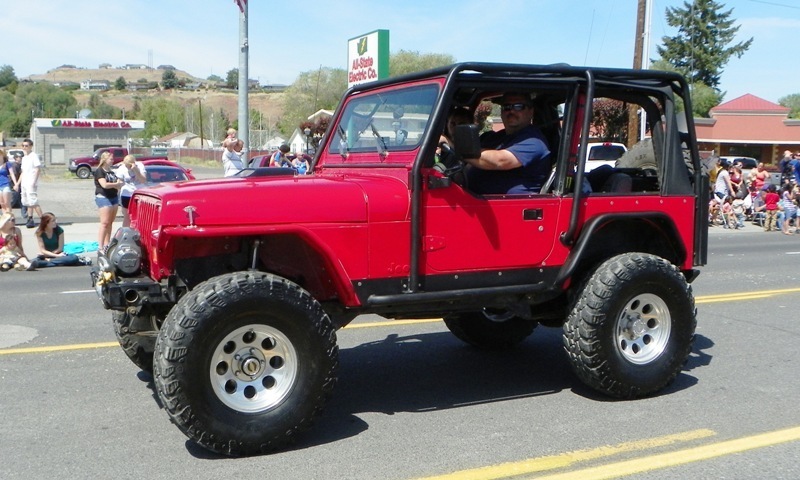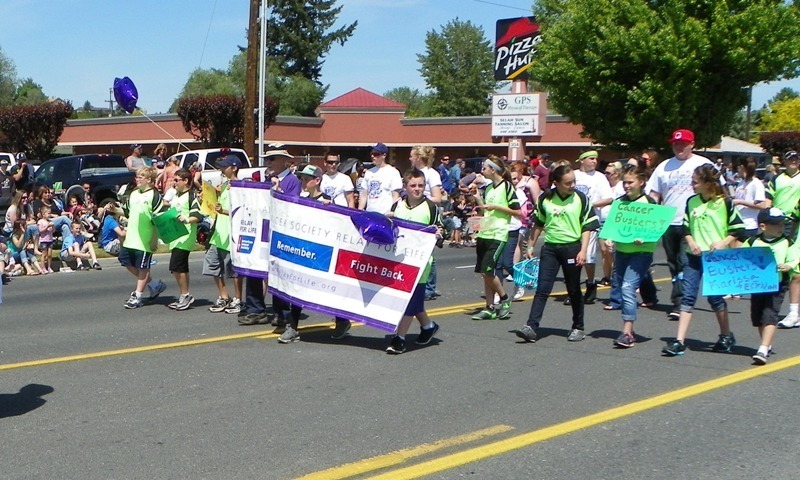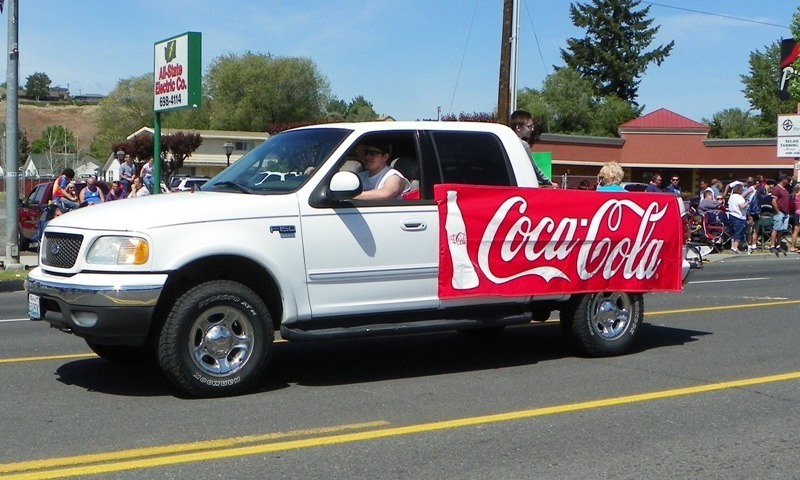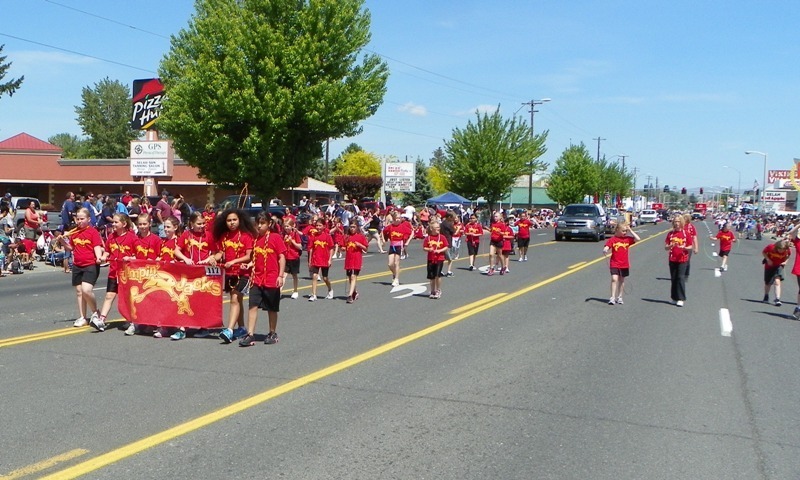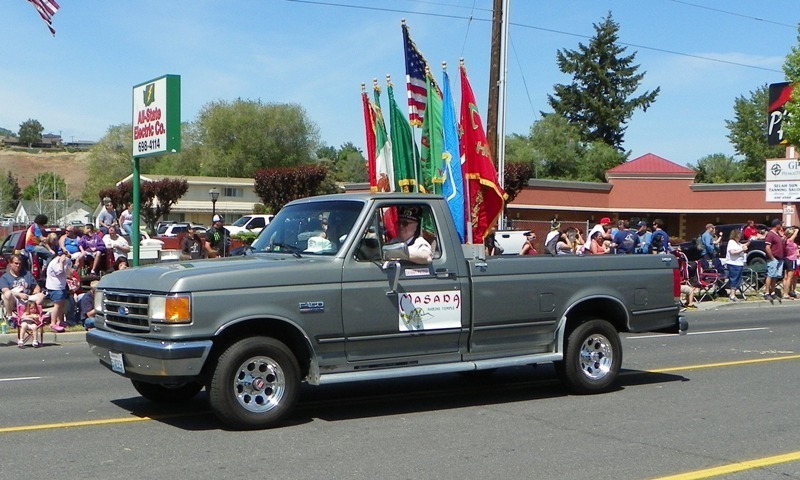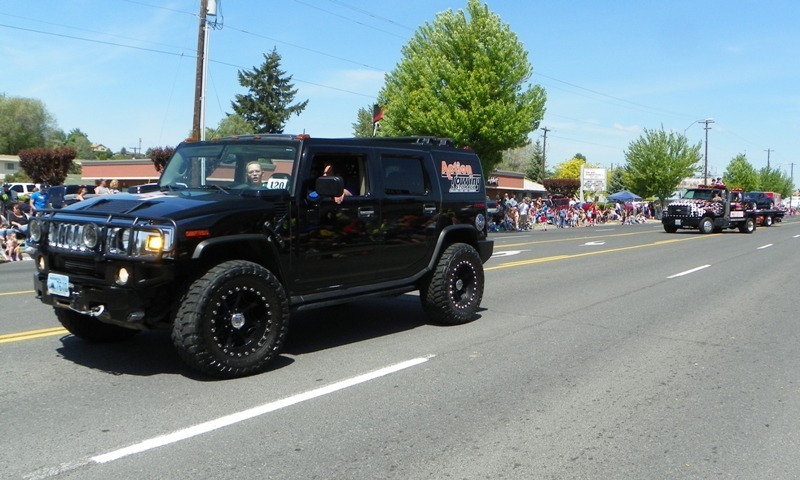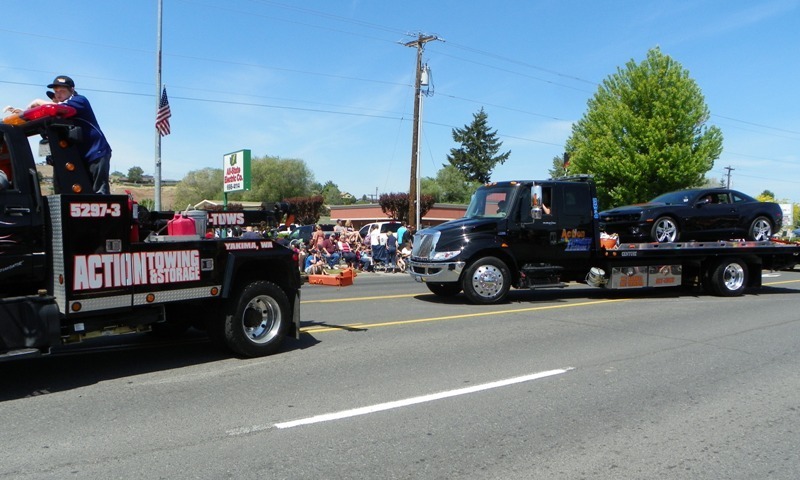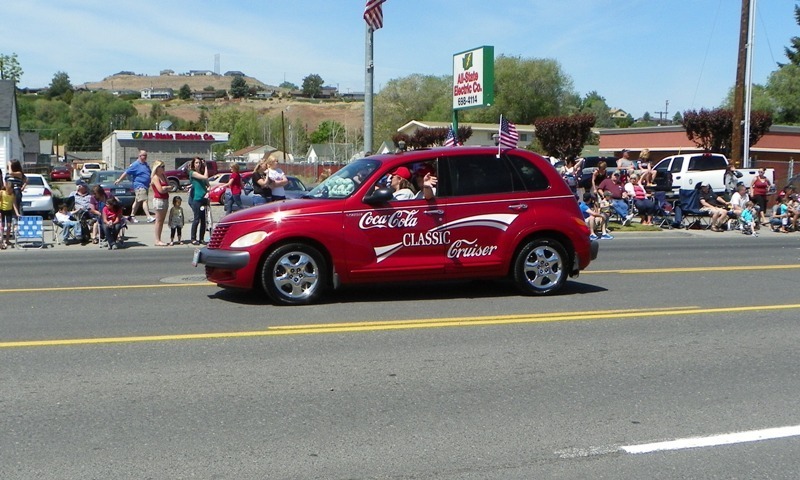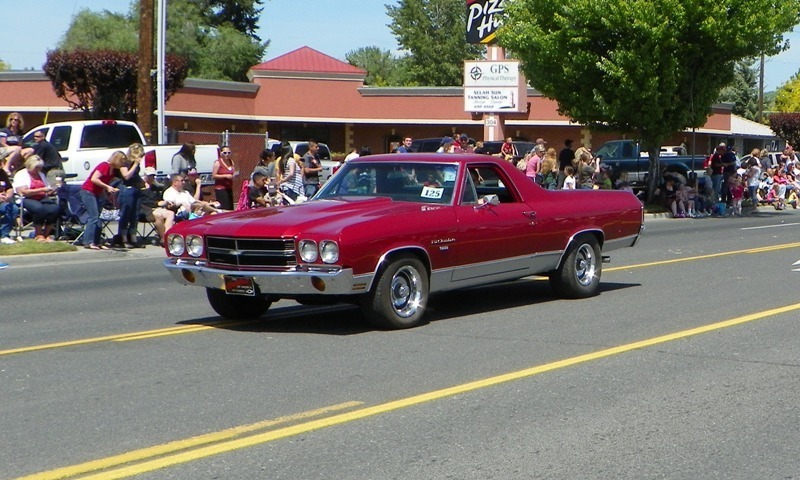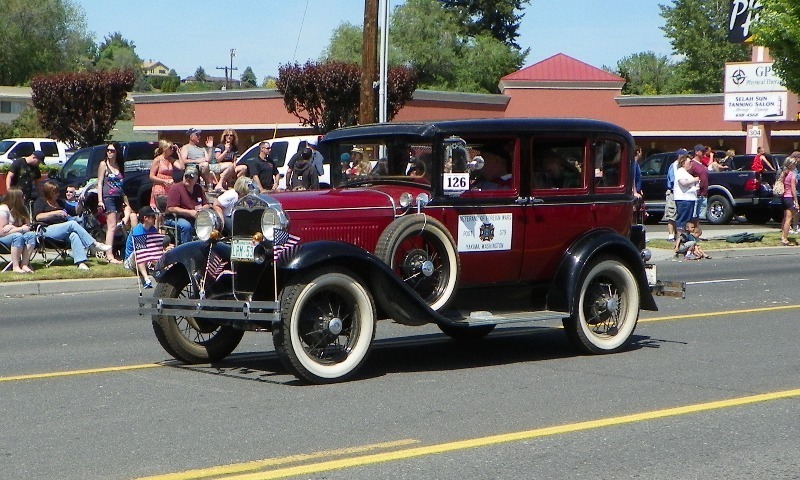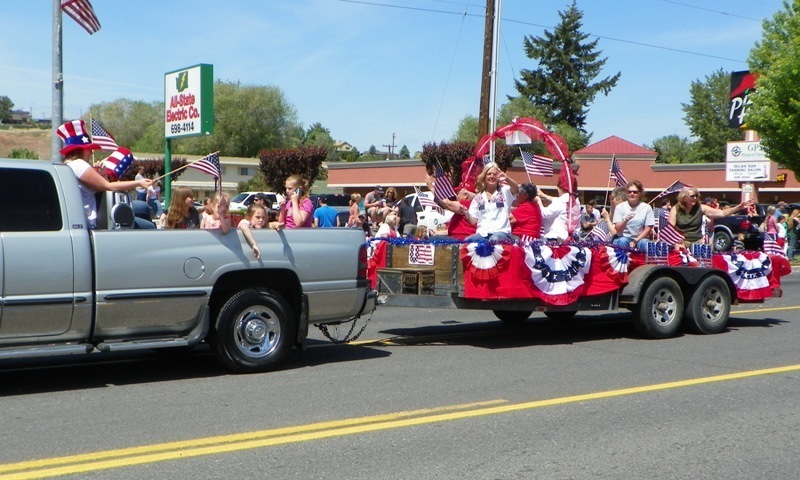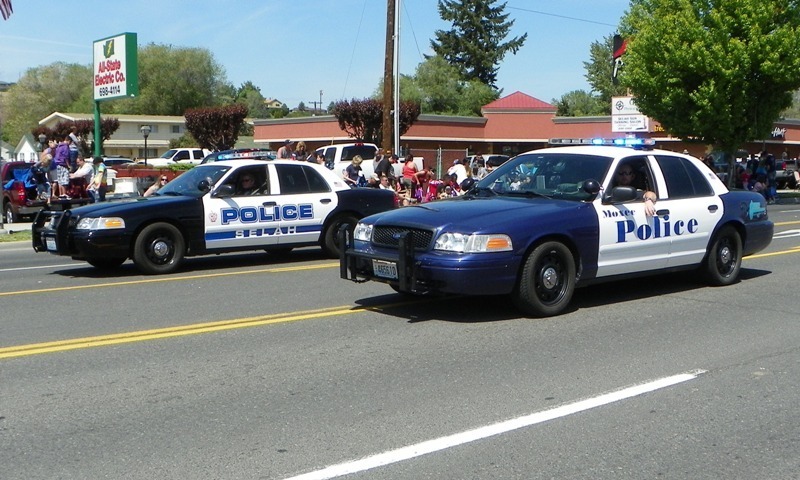 Saturday night there was a street dance with a live band down town Selah open to all ages. The dance was on East Naches Avenue in front of the Pastime & Double Barrel and a beer garden in between.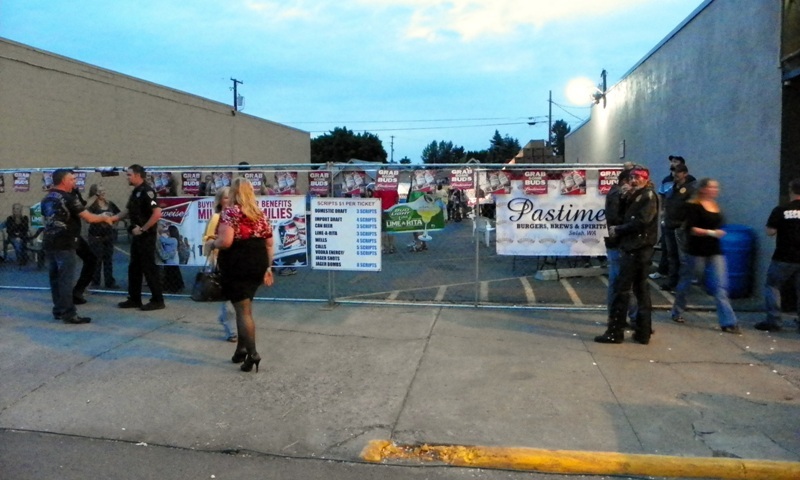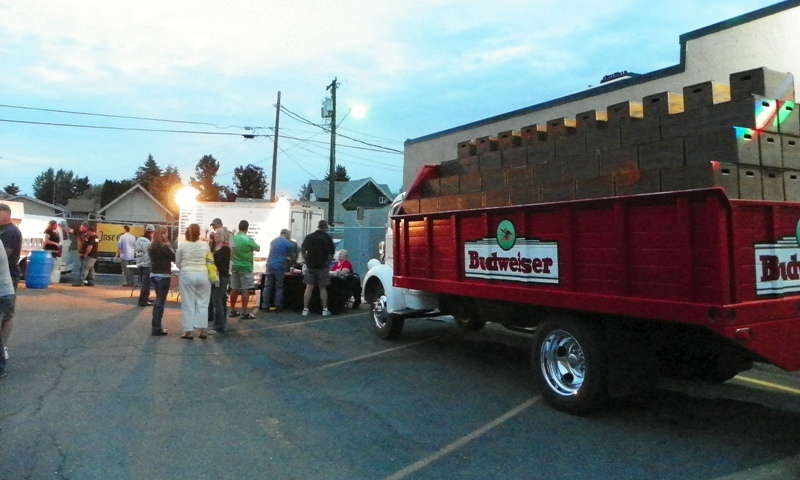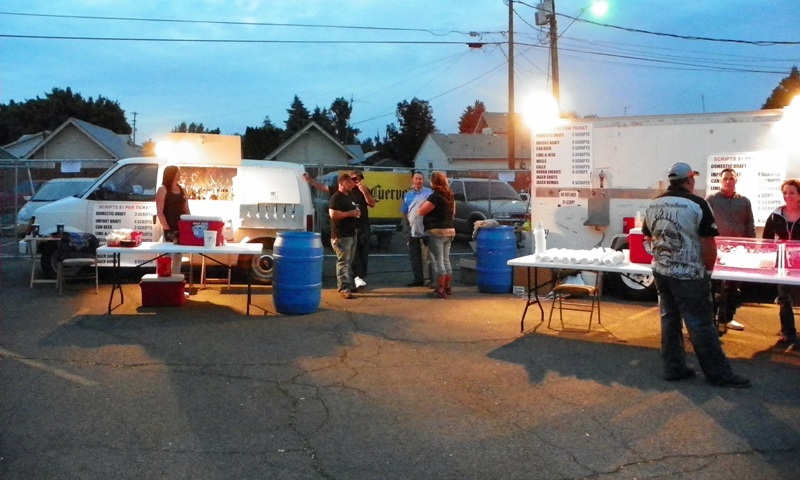 The music stopped playing for a moment of silence for the ones gave there life to serve our country and then fireworks went off from Lince Elementary School.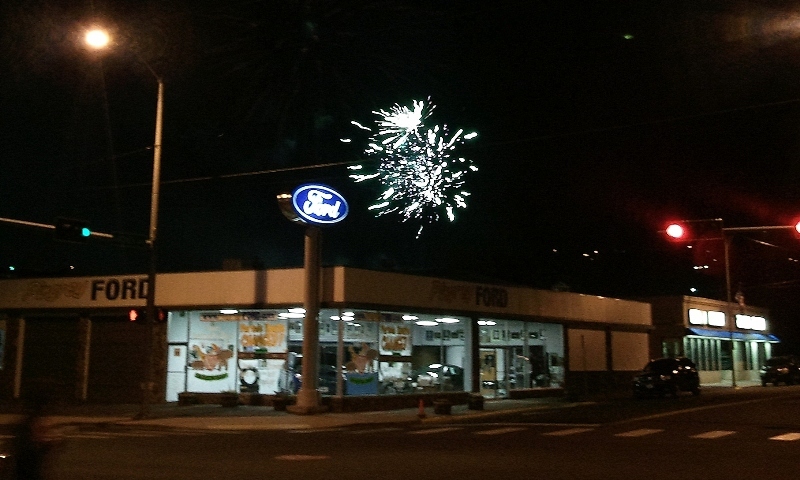 Looking down East Naches Avenue at the street dance.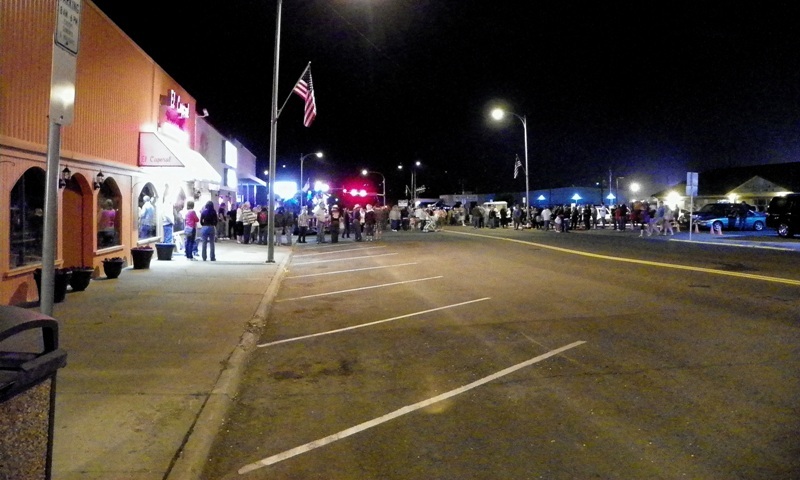 Dancing in the street.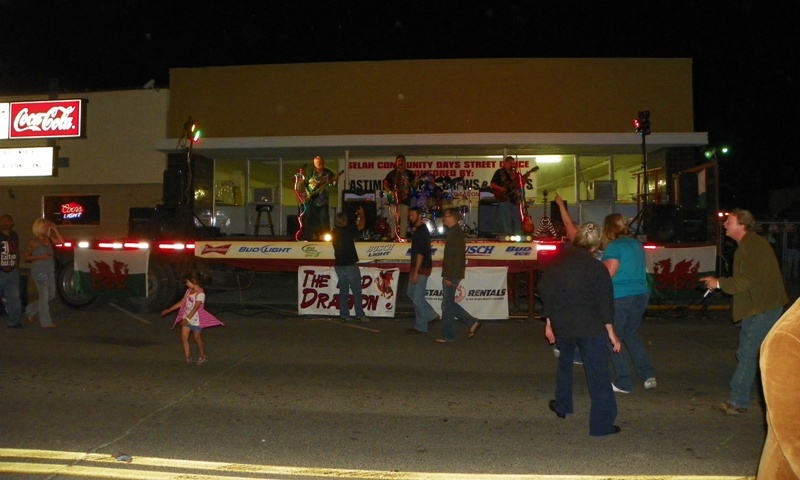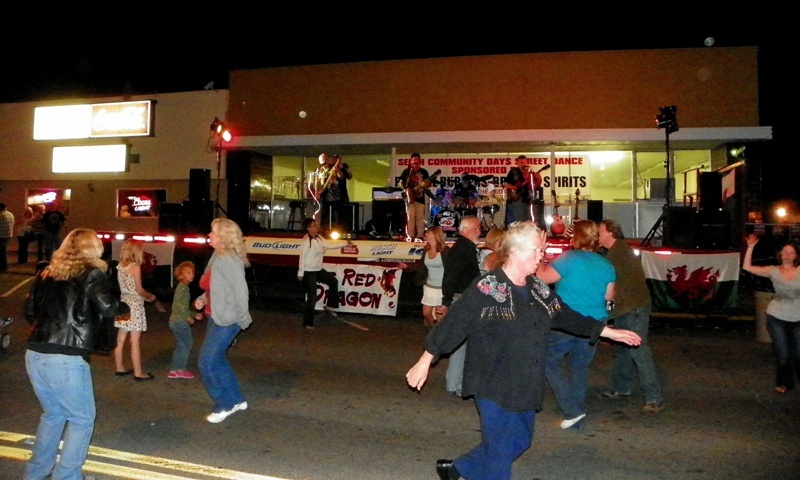 The Selah Community Days event was very fun. I will be back next year for sure.
For more information on this event please visit www.selahdays.org