4th of July Hike to Boulder Cave
Report and photo by Clay Graham & family / Eastern Washington Adventures
At 10 AM Thursday July 4th, 2013 Eastern Washington Adventures members and Selah Cub Scout Pack 276 met up at Oak Creek Ace Hardware in Naches Washington to convoy to Boulder Cave for the Annual EWA Boulder Cave hike.
We convoyed to Boulder Cave Trailhead off of SR410 near Cliffdell, Washington.
Once everyone paid their $5 for parking and used the out house, we headed up the Boulder Cave Trail reading the signs along the way. The trail was in great shape.
We took a break and read the rule before entering the cave.
We moved on through the dark cave using flashlights until the light at the other end. The other end of Boulder Cave has two platforms overlooking the creek. We took another break there as some of the group went back around through Boulder Cave again. We regrouped and hiked back to the trailhead for a picnic lunch.
After lunch some headed home and others came over to the Eastern Washington Adventures Club House for a 4th of July potluck barbecue.
What a great day.
Here are some pictures of fun at Boulder Cave:
Selah Cub Scout Pack 276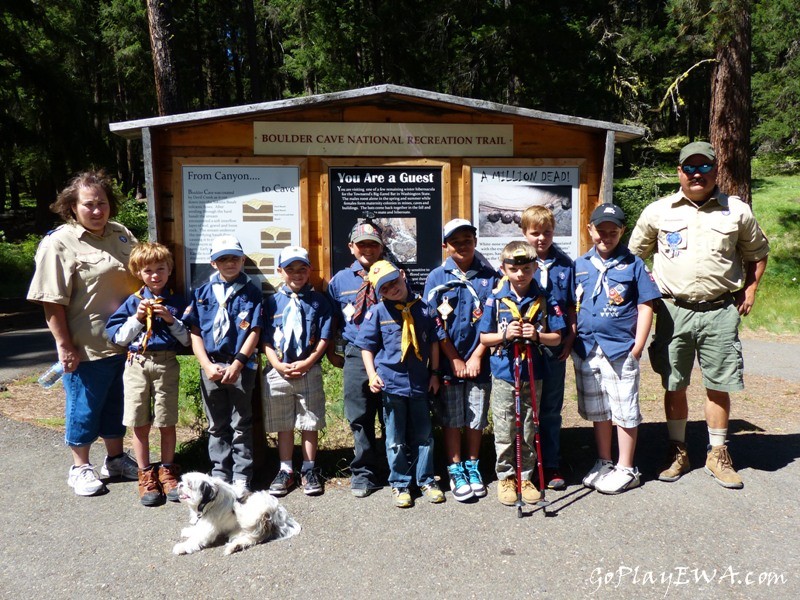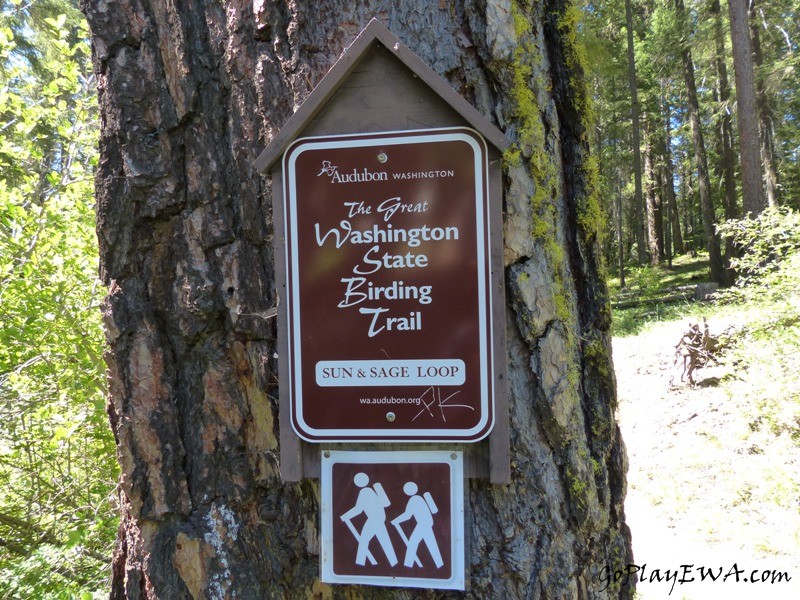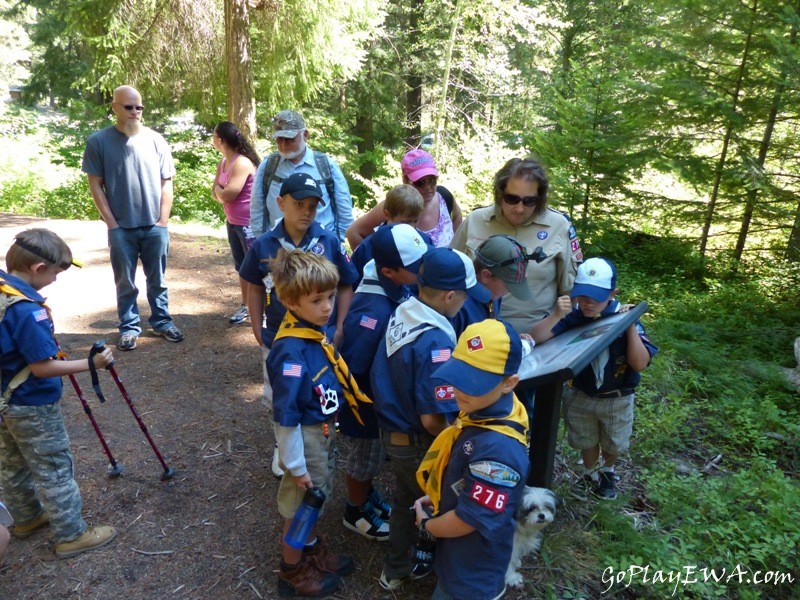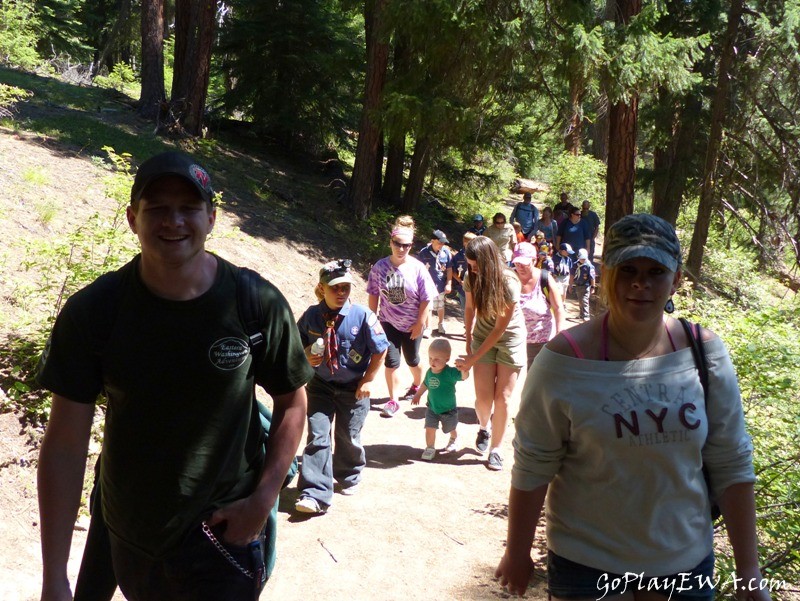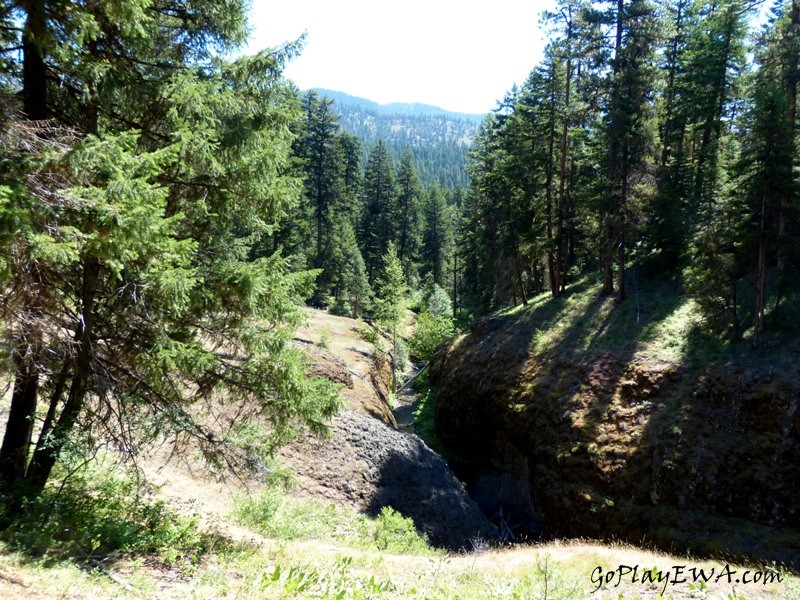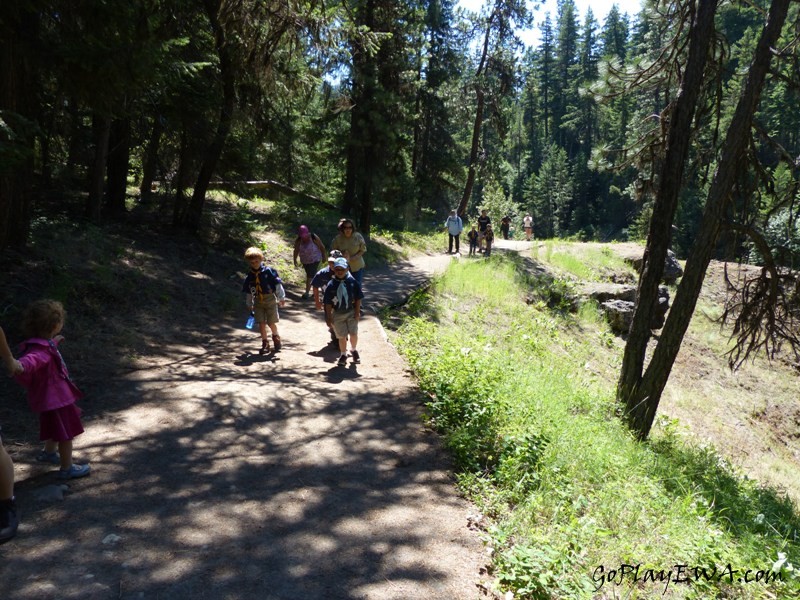 The group of the days Eastern Washington Adventures.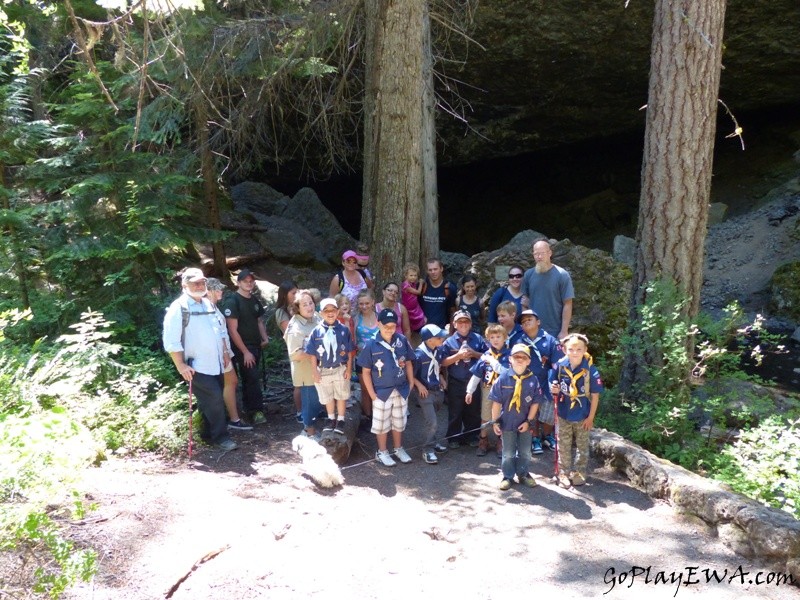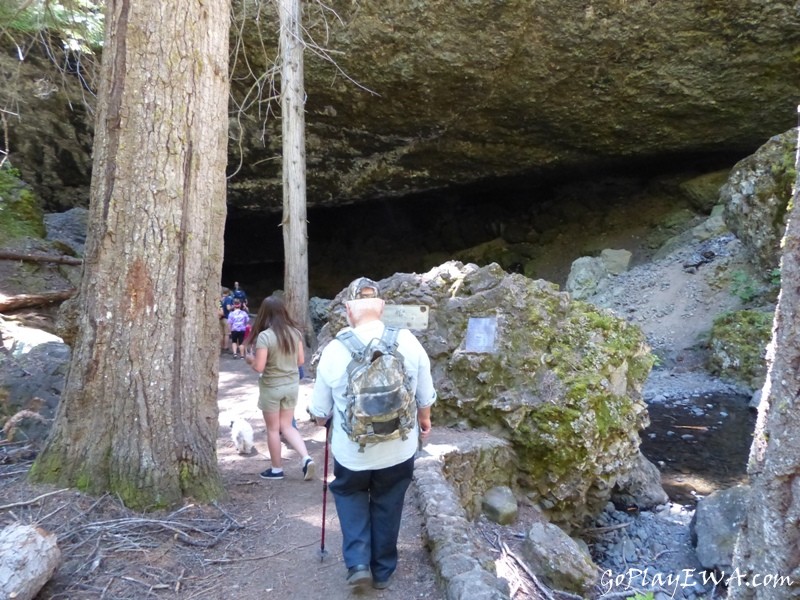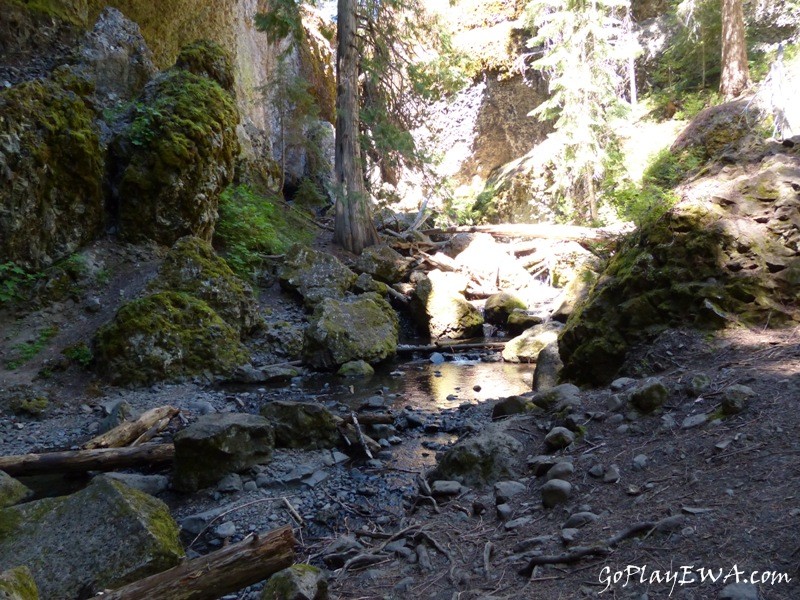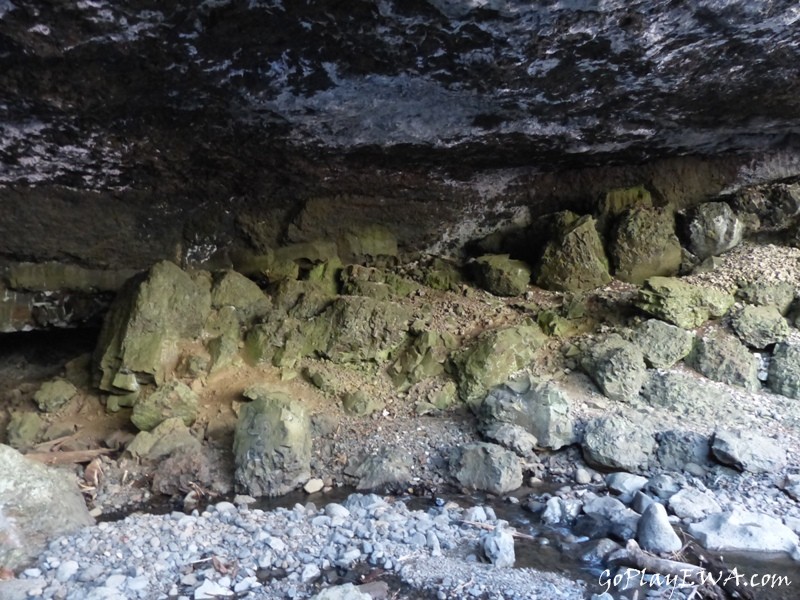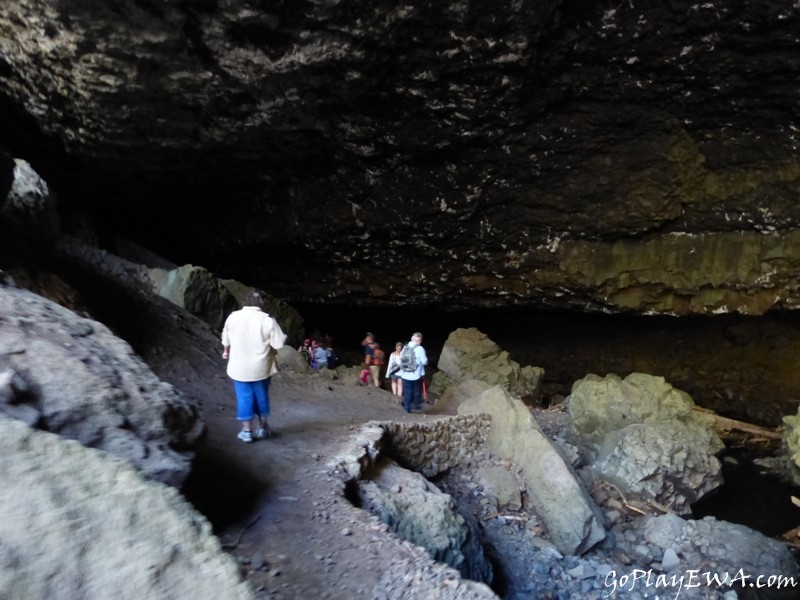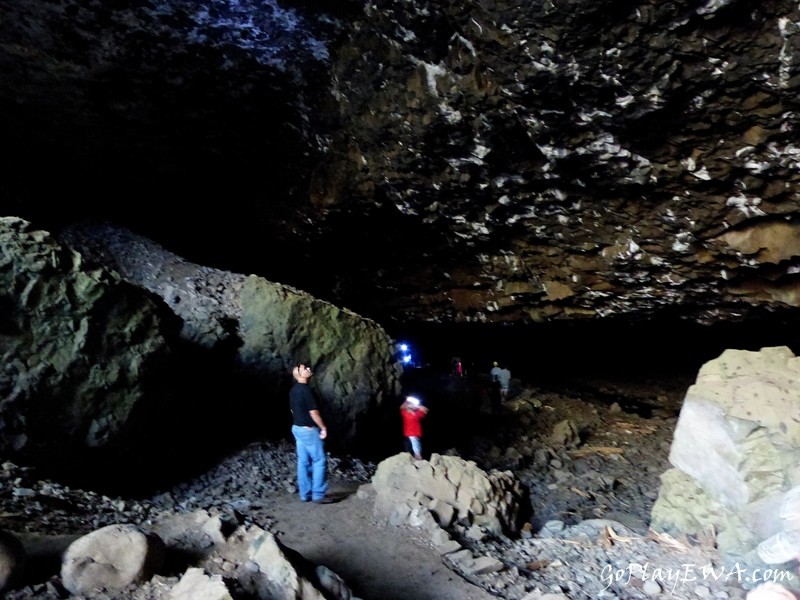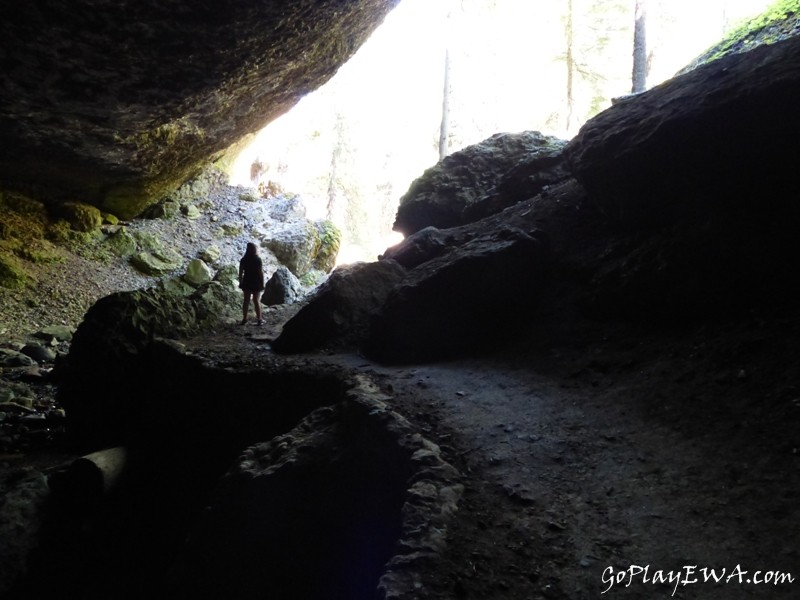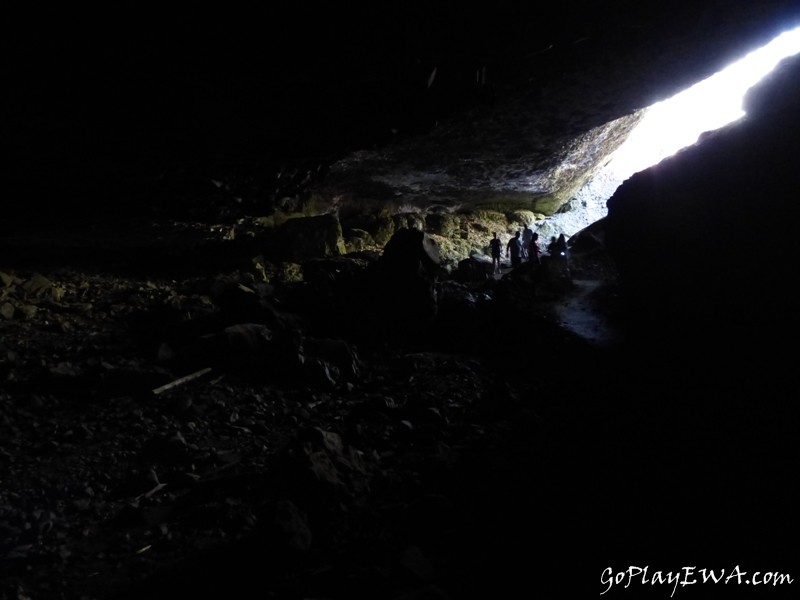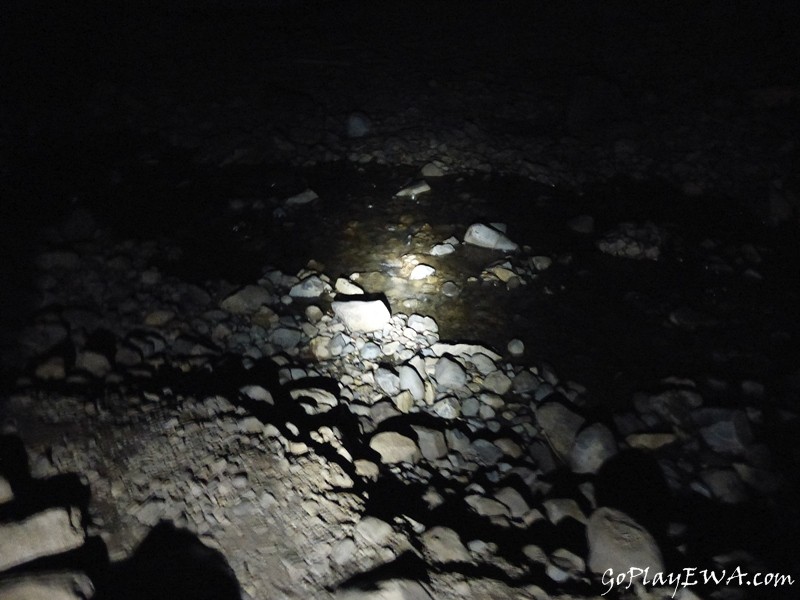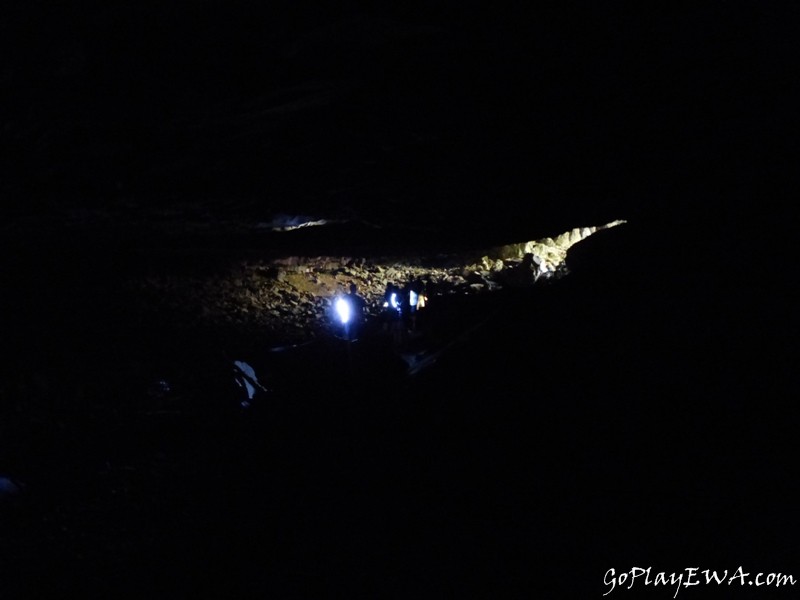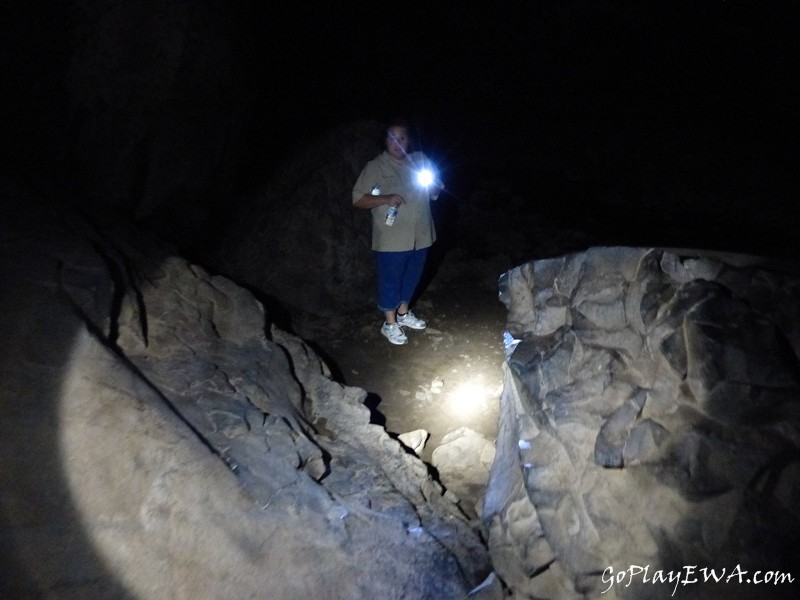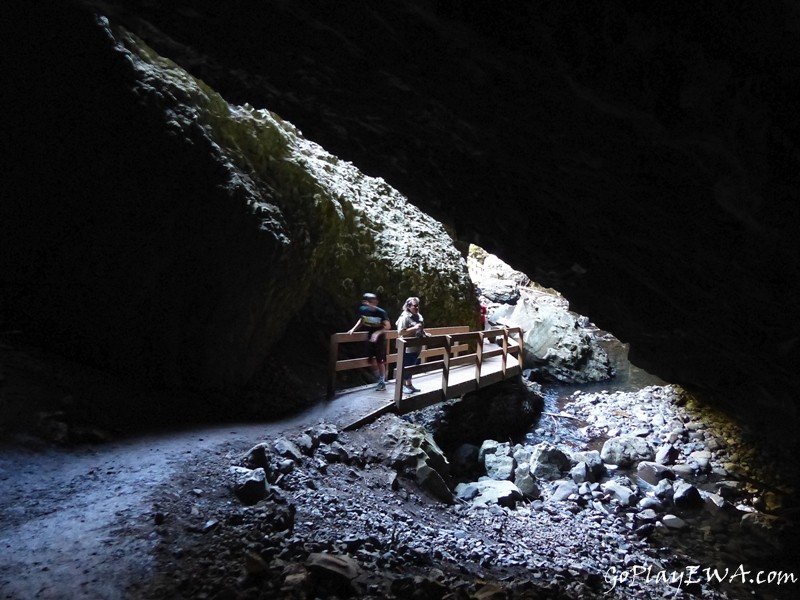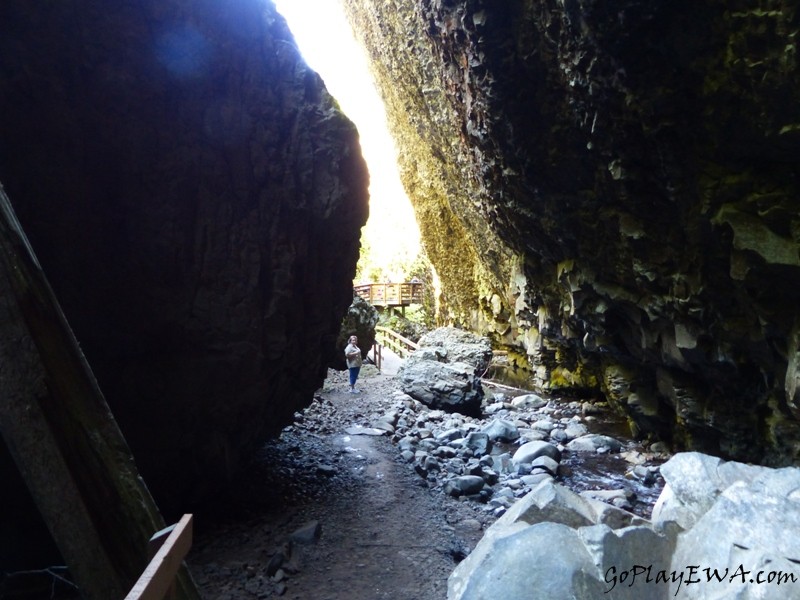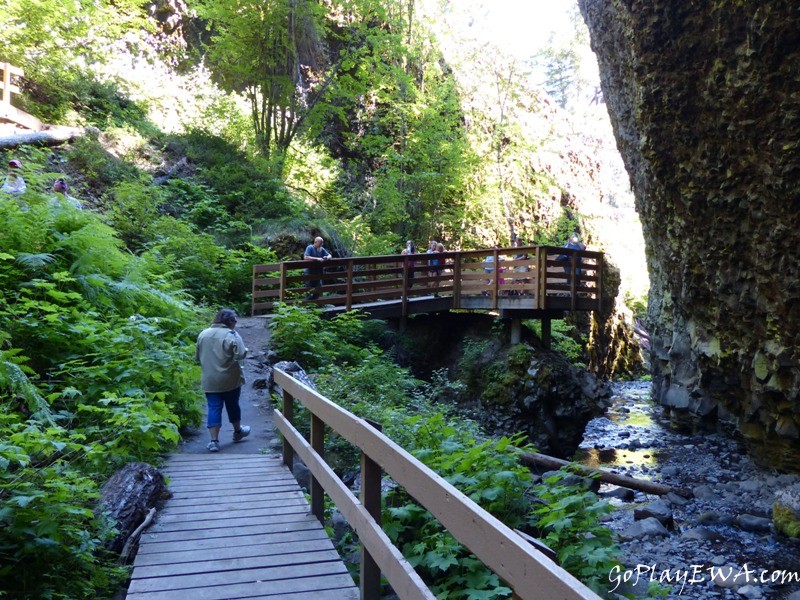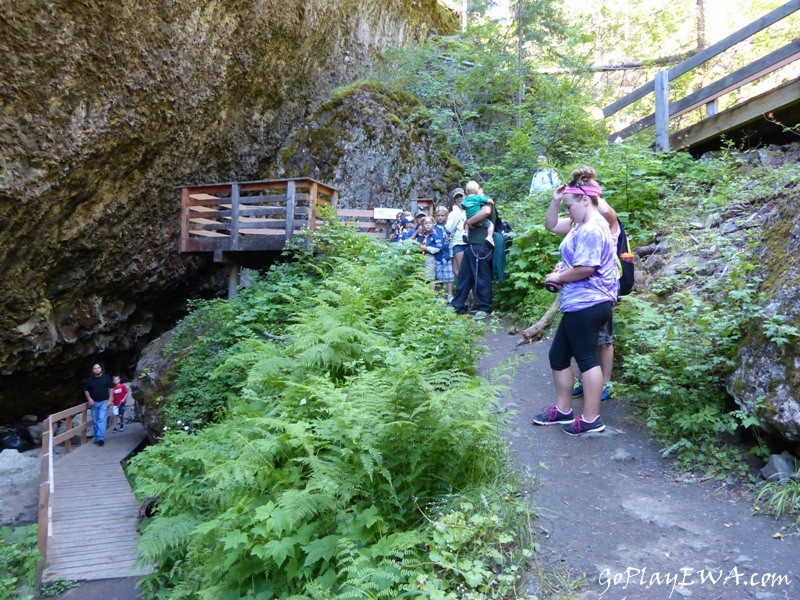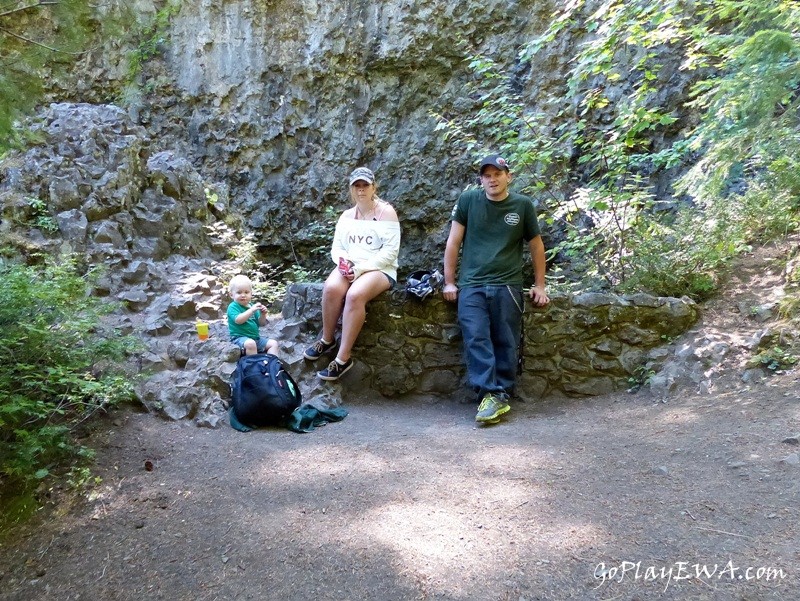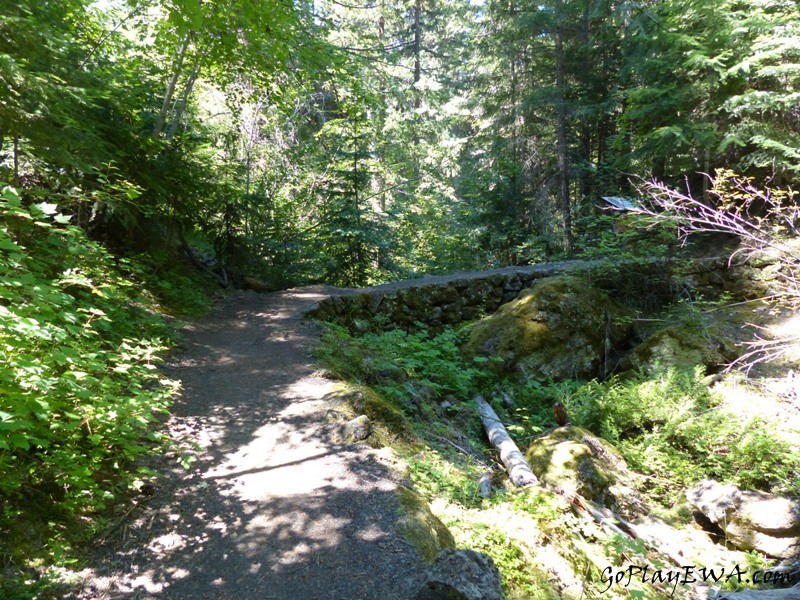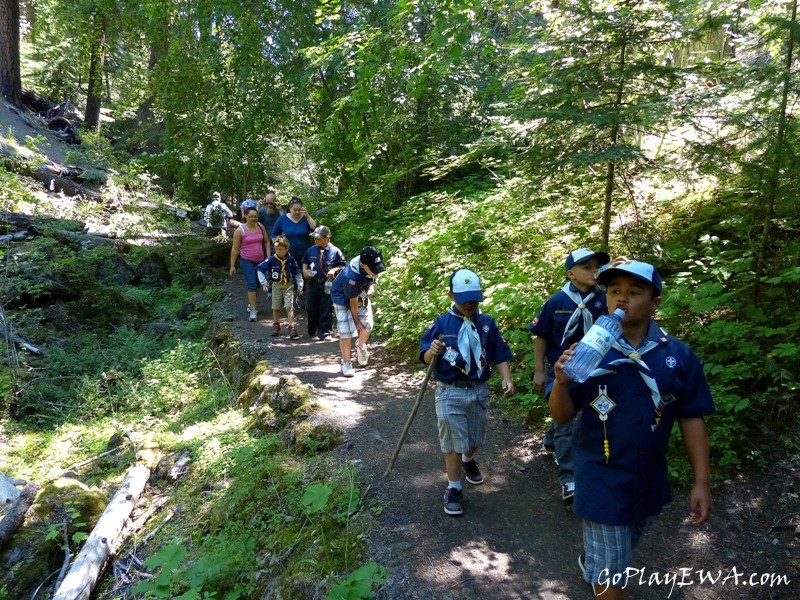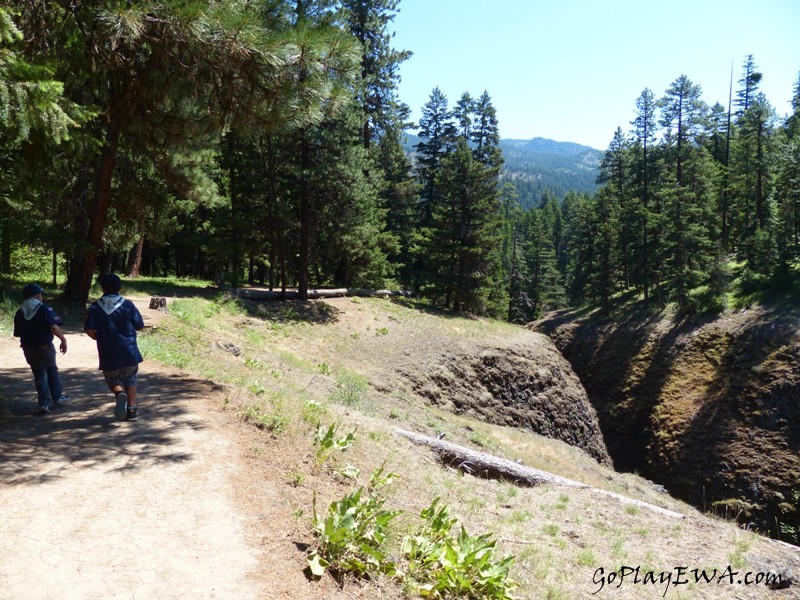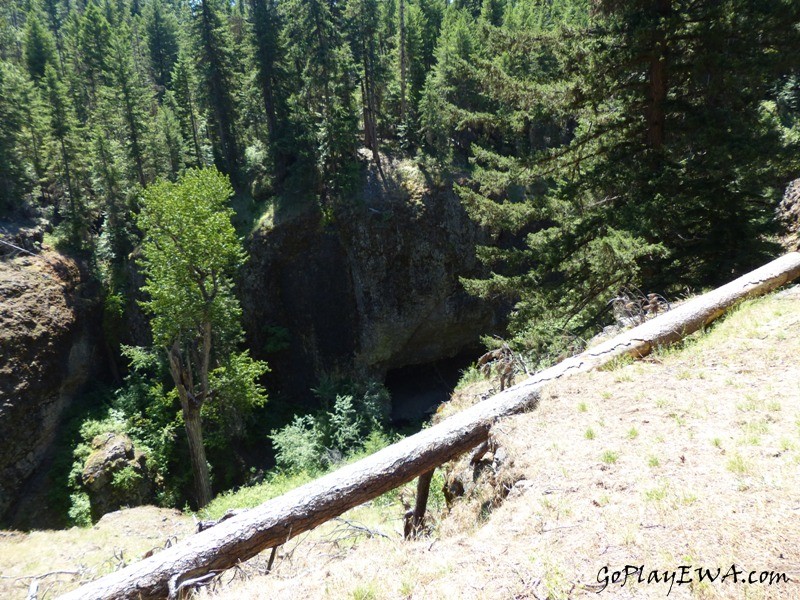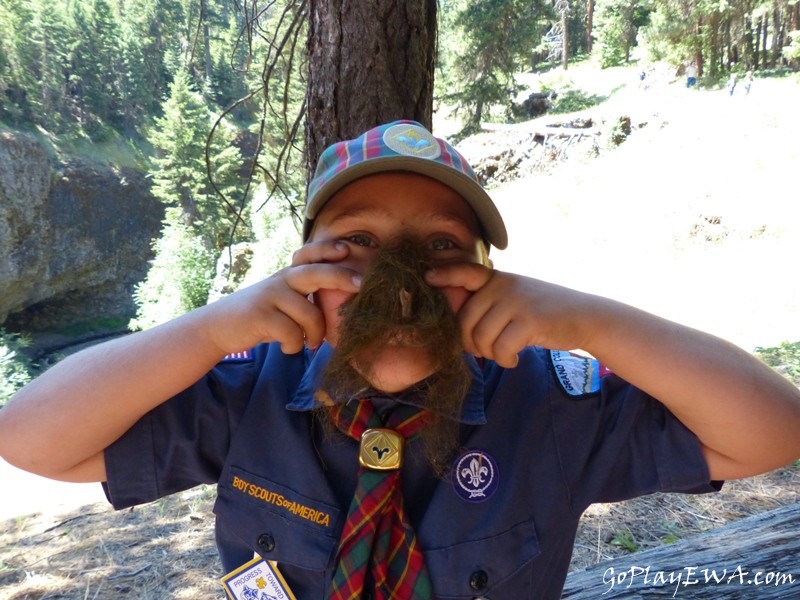 We had a picnic back at the Boulder Cave Trailhead.