A visit to Joel's Tires
Report and Photos by Clay Graham / Eastern Washington Adventures
On Tuesday March 5th, 2013 I stopped in at our Eastern Washington Adventures sponsor Joel's Tire in Yakima Washington to talk about their Anniversary Celebration. I had a flat on a snow wheeling run a few days before and I could feel that tire was low on the way over to Joel's Tire. I pulled up to Joel's Tire and they came out and checked the tire PSI. In was at 10 PSI so they aired it up. We could hear air leaking fast. So they said they could fix it for me.
I walked in to talk to Ryan the Manager of Joel's Tire about their event. Ryan was with another costumer so I took a few pictures of the Joel's Tire shop as I was waiting.
I got to talk with Ryan and shortly after they pulled my JK into the shop to fix the leaking tire. They pulled off the tire to find that I had bent and cracked the rim. Not good! That must have happened during the snow wheeling run when we heard something hit the bottom of the Jeep. The rigs behind me said I kicked up a big rock.
I went back in to see if Ryan could order a stock JK rim. He said he had an used rim just like the ones on my JK. Ryan gave me a great deal on the rim and they mounted my tire on it. A few minutes later I was off enjoying the rest of my day.
Here are a few pictures I took when I was at Joel's Tire.
A lot of inventory in stock.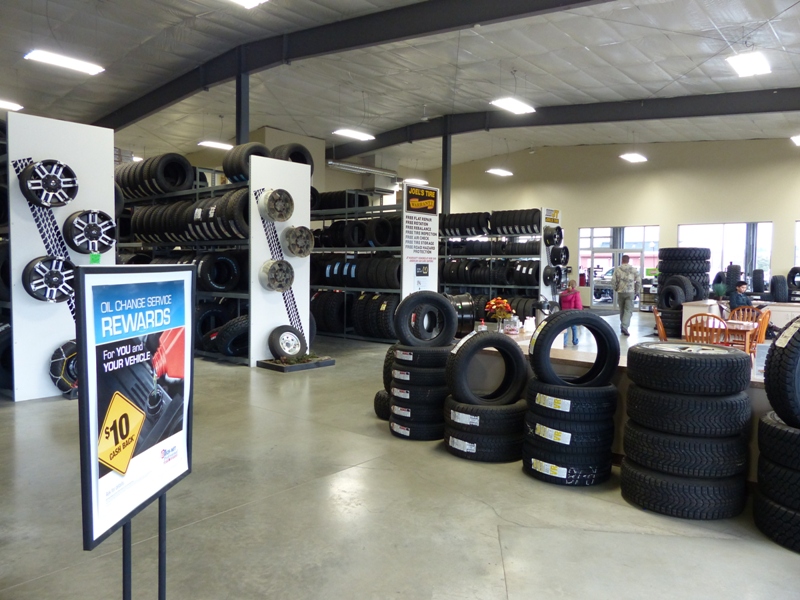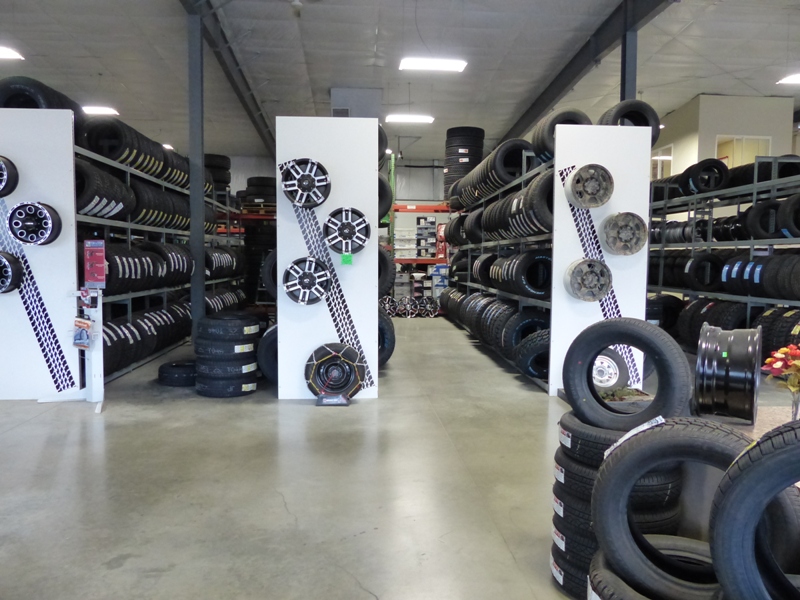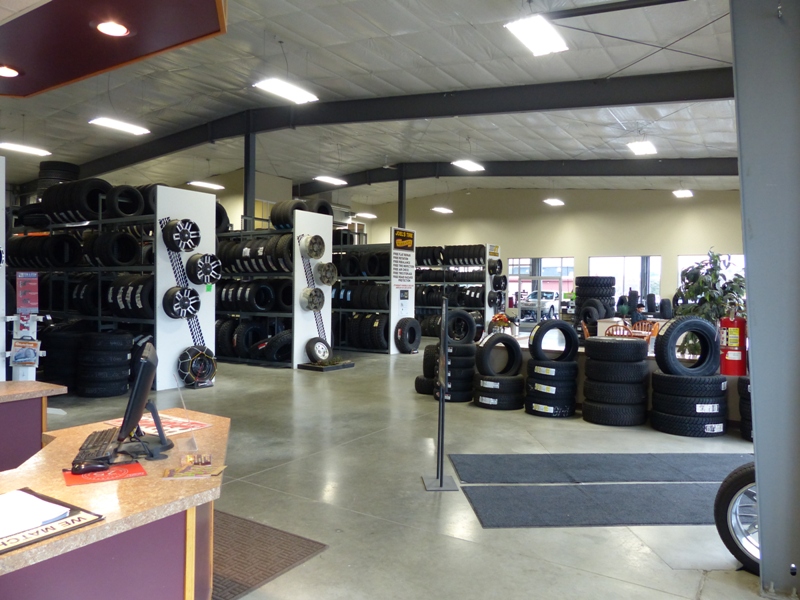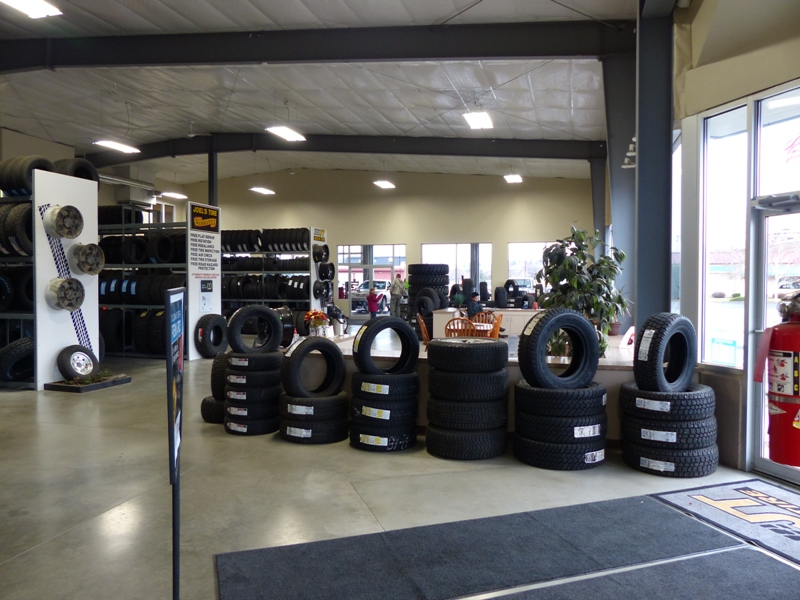 My JK in the bay of Joel'sTire.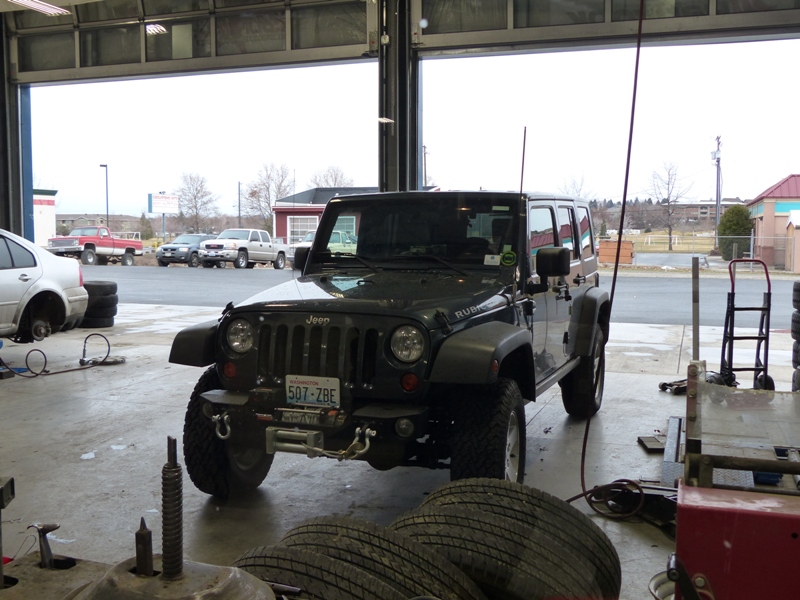 Very big tires.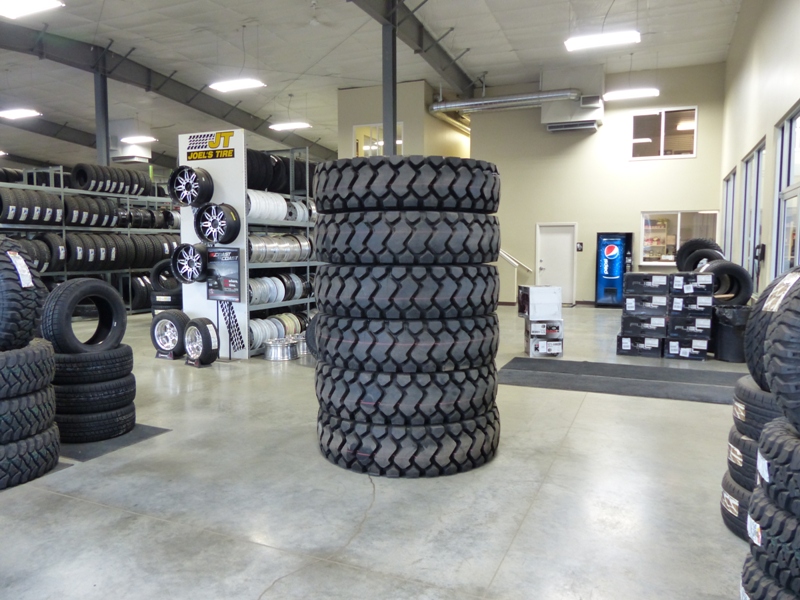 Rims.

Batteries too.

Here we go.

Broken wheel. Not good.