Eastern Washington Adventures Club House Work Party
Report by Clay Graham / Eastern Washington Adventures
Every year we try to improve the EWA Club House Grounds for the events our club holds. It has been a long process due to time and money. We have an annual work weekend in March of each year to get ready the season. We had a tractor we were doing work with until the transmission went out. The last two years we rented a skid-steer from Wenas Feed to move dirt to the Biergarten, the pool area and driveways.
On Friday March 15th, 2013 Eastern Washington Adventures Club members started the annual EWA Club House work party and worked through Sunday. Saturday Night we had a St. Patrick's Day potluck dinner.
Members took turns working the skid-steer and packing the dirt with Jeeps. Other members worked on the Club House building adding drywall.
We got a lot done thanks to all who came and helped.
Below are pictures of some of the EWA Club House work:
Friday
Test Dummy adding dirt to the future Restroom building site.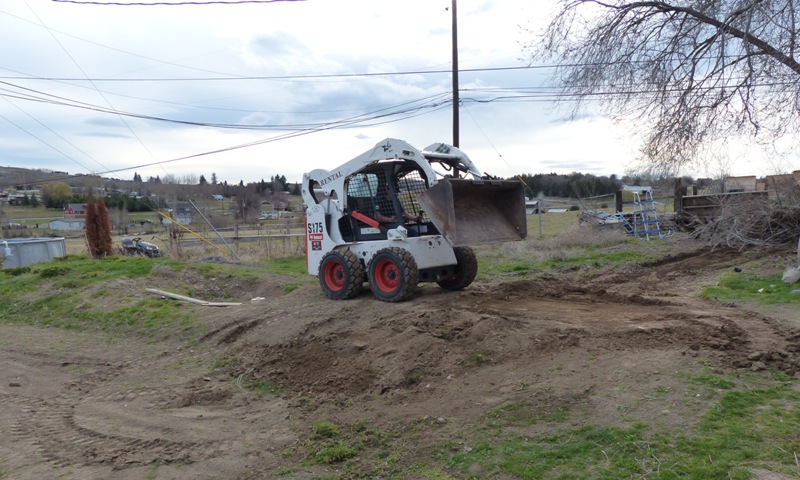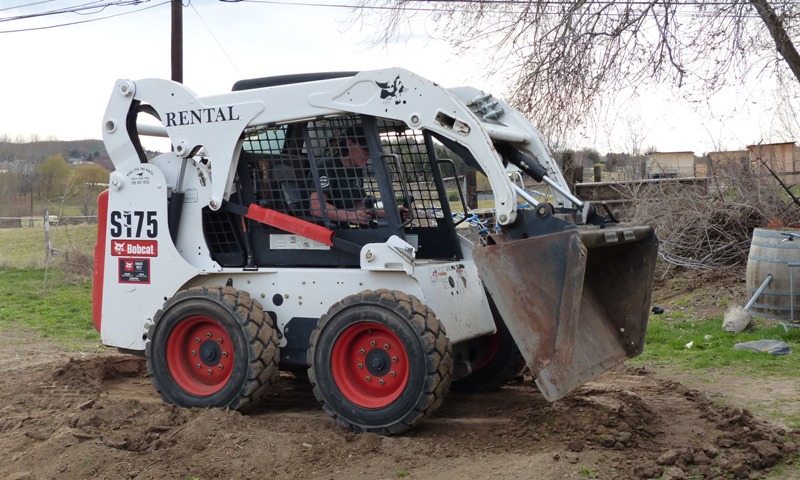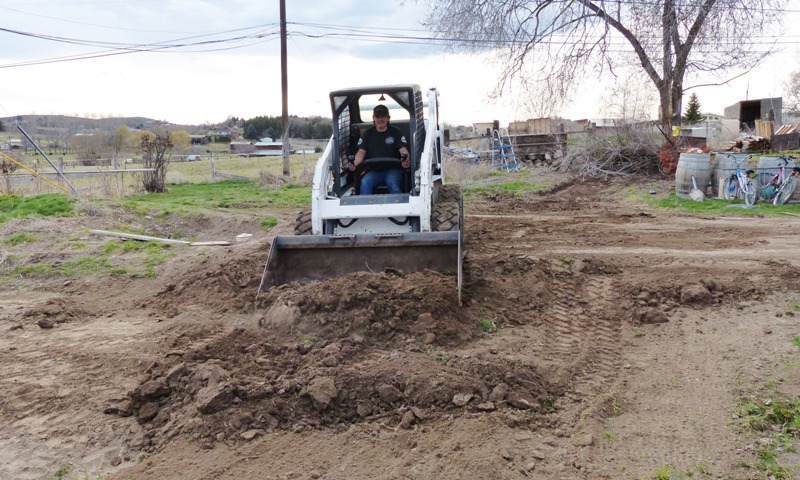 Test Dummy taking out the high spot for the future concrete slab.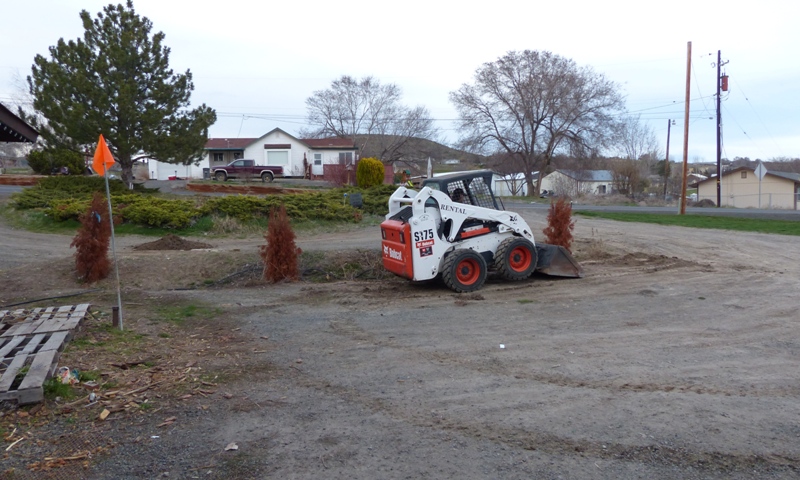 Test Dummy adding dirt to the driveway loop so water does not gather making a mud bog.

Saturday
Packing the dirt on the side of the biergarten with the JK.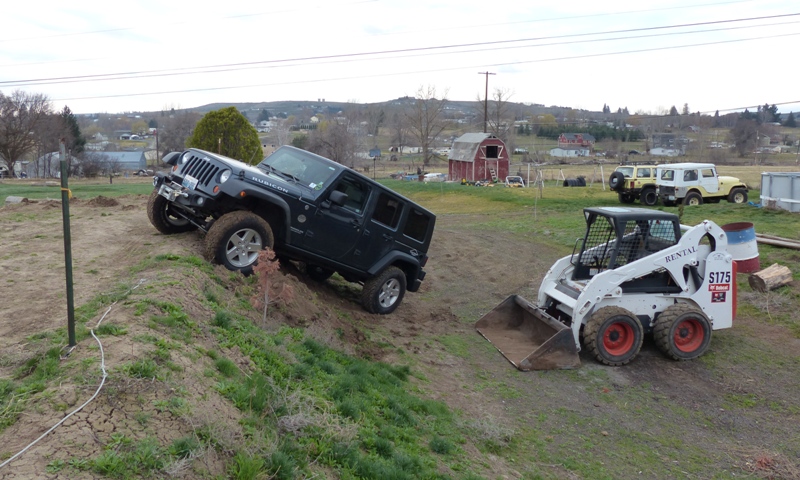 Hercules starts work on pool and biergarten area.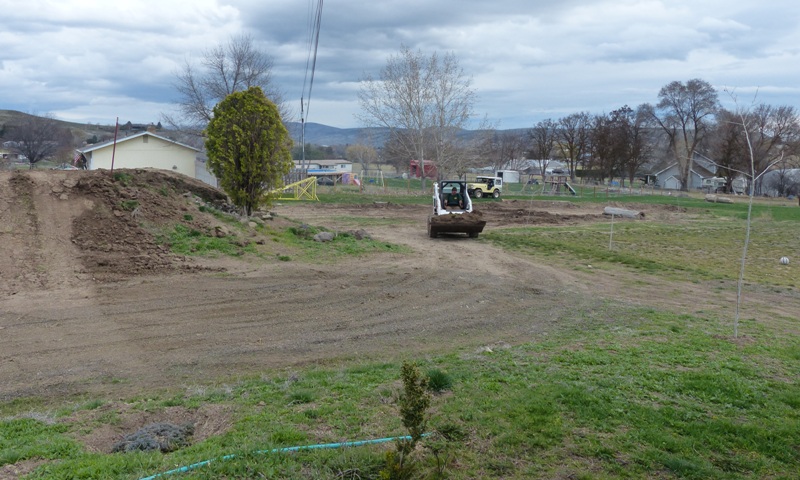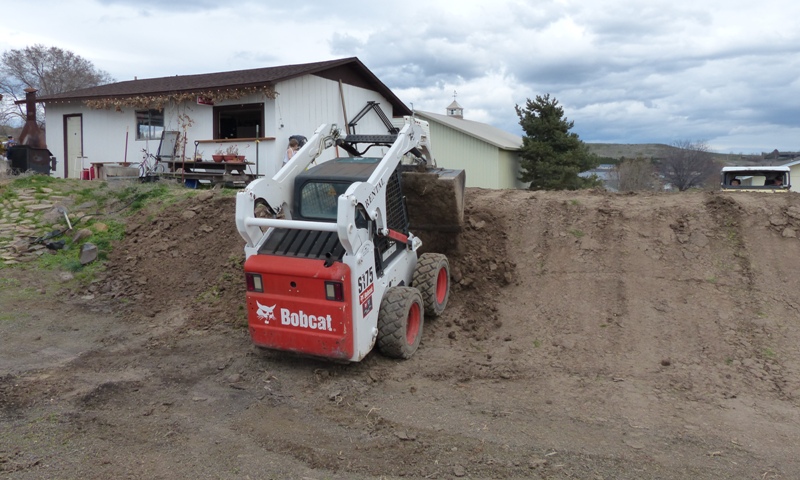 Test Dummy packing the dirt with the CJ5.

AlwayswrenchN and Jeep Wife working on the drywall.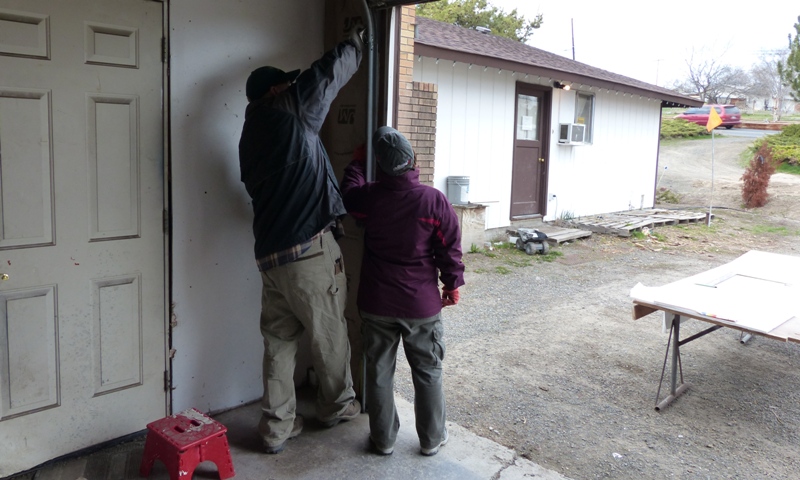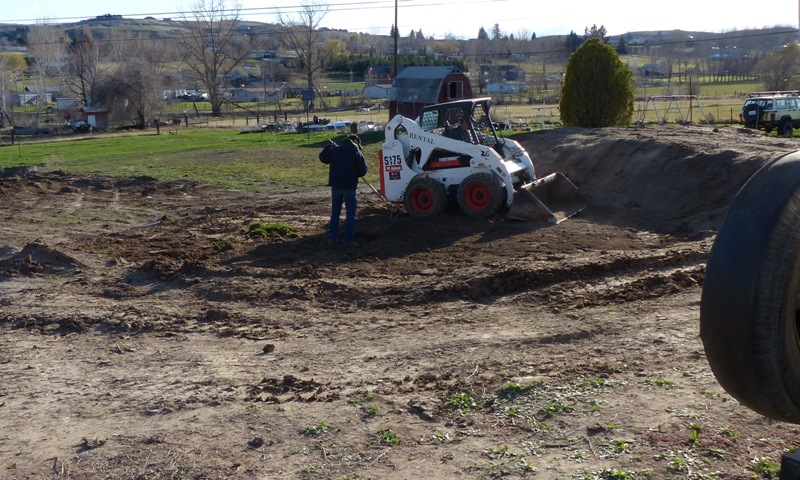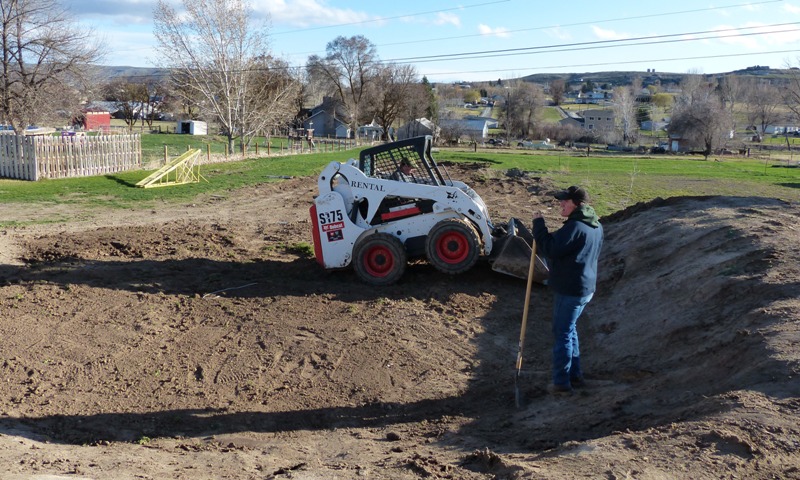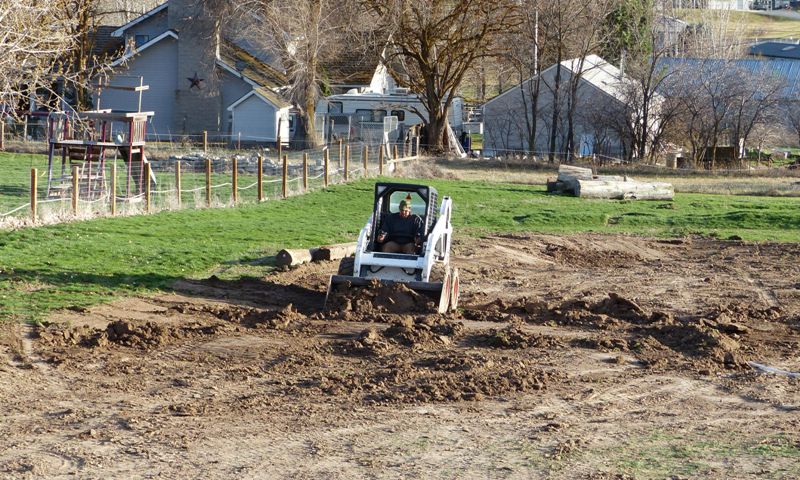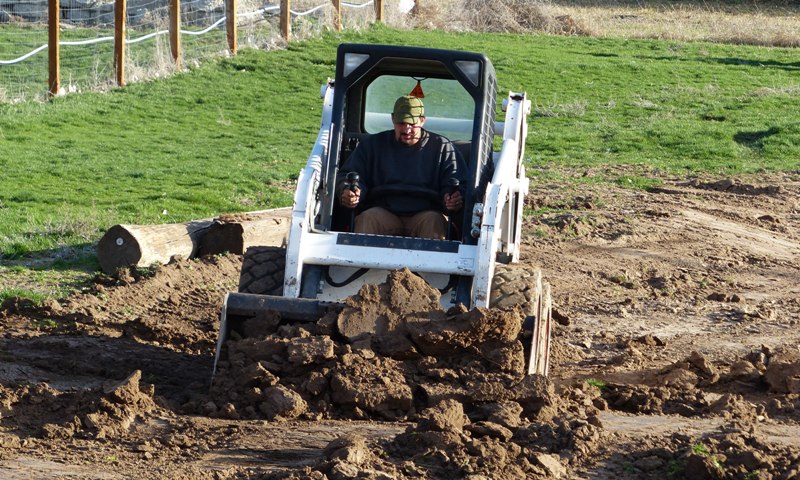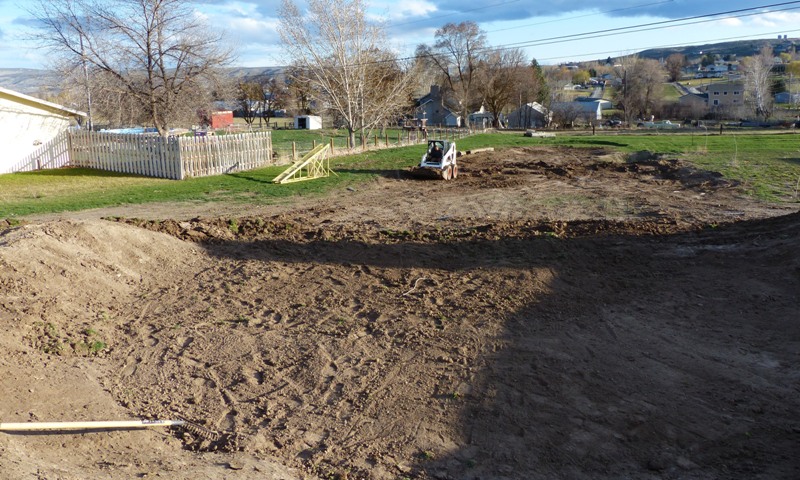 Test Dummy working the skid-steer.

Sunday – St. Patrick's Day.
Me (Ceg) digging for a pot of gold. 🙂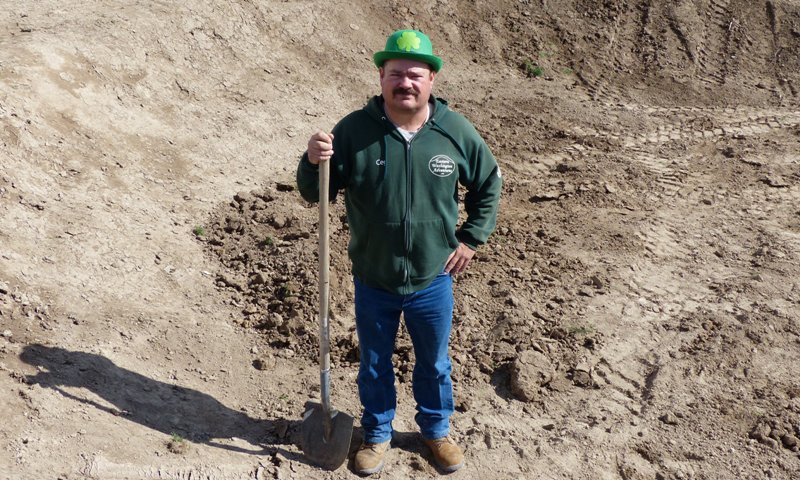 Test Dummy working on finishing up the pool leveling.

After the weekend work: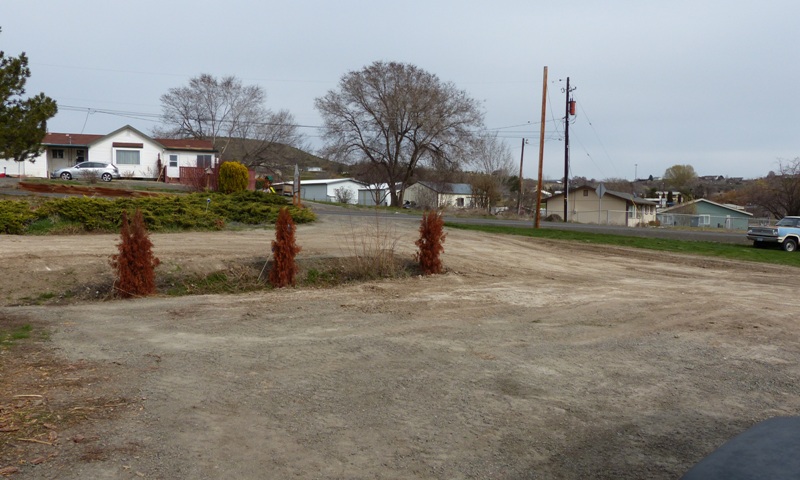 There now is enough room to add the fence on top of the hill.

We still need more dirt for the restroom building.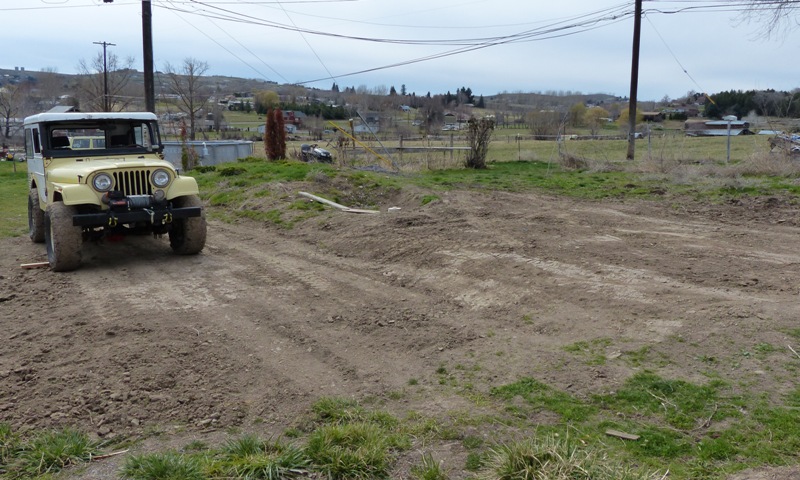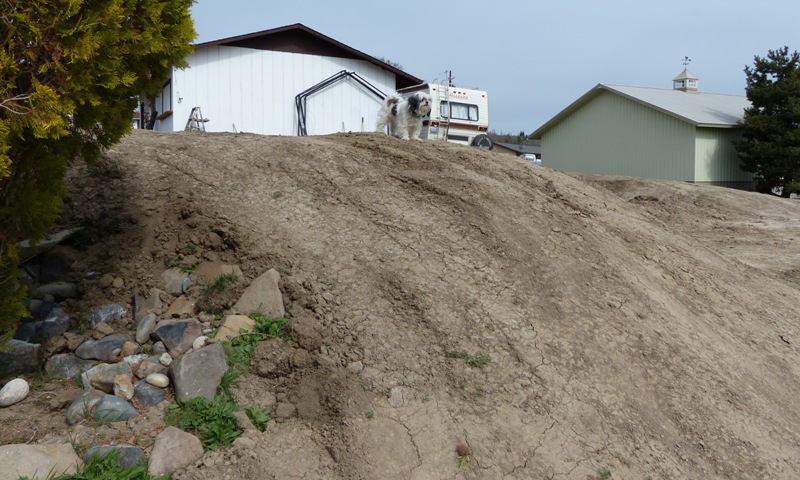 We have some leveling by hand to do.

The sledding hill got taller and steeper. I wonder if the kids will hit the fence next winter.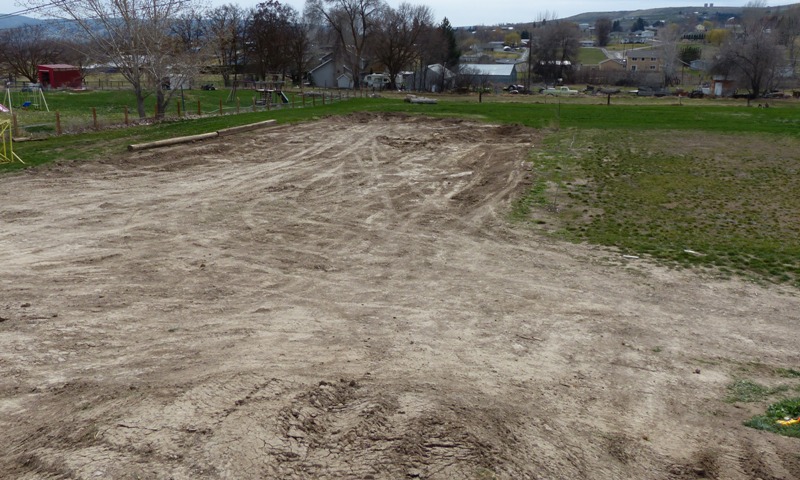 There is more work to do when we get more time and money. Until then we will have fun with what we have.