Ginkgo Petrified Forest & Low Water in the Columbia River
Report & photos by Clay Graham / Eastern Washington Adventures.
On the afternoon of Sunday April 13th, 2014 we headed over to Vantage, Washington to see how low the water in the Columbia River was. The Grant County PUD lowered the water in the Wanapum Reservoir due to a crack in the Wanapum Dam.
About the crack in Wanapum Dam: On 27 February 2014, a 2 inches wide crack was discovered by inspection divers on one of the 65 feet tall concrete monoliths that make up the spillway of the dam. A spokesman for the Grant County PUD indicated that the level of the water was to be lowered by 26 feet over a period of days to "reduce the pressure on the spillway while inspectors investigate".
We try to stop at Wild Horse Monument to take some photos from there but it was closed for the season. The other view point across I-90 was also closed.
We headed back across the Columbia River to Vantage and stopped at Ginkgo Petrified Forest State Park.
About Ginkgo Petrified Forest State Park: Petrified wood was discovered in the region in the early 1930s, which led to creation of the park as a national historic preserve. Ginkgo Petrified Forest is a registered national natural landmark. It is regarded as one of the most unusual fossil forests in the world. In 1963, Wanapum Dam was completed about four miles downstream, raising the water level of the Columbia River. A new Interpretive Center was constructed and about 60 petroglyphs salvaged from the rising water. Many of the salvaged petroglyphs are on display at the Interpretive Center.
At Ginkgo Petrified Forest State Park we looked at the Petrified wood, checked out the petroglyphs and took in the great views of the Columbia River.
With the water level lower in the Columbia River's Wanapum Reservoir, you could see some remains of the old town of Vantage. In the early 1960s the town was relocated up the hill to the current location to make space for the Wanapum Reservoir.
Here are some photos of the Ginkgo Petrified Forest & Low Water in the Columbia River: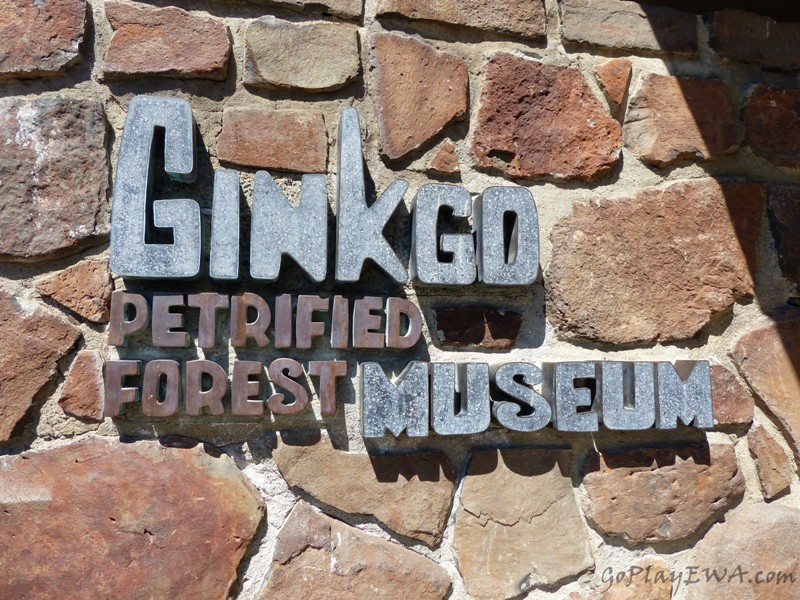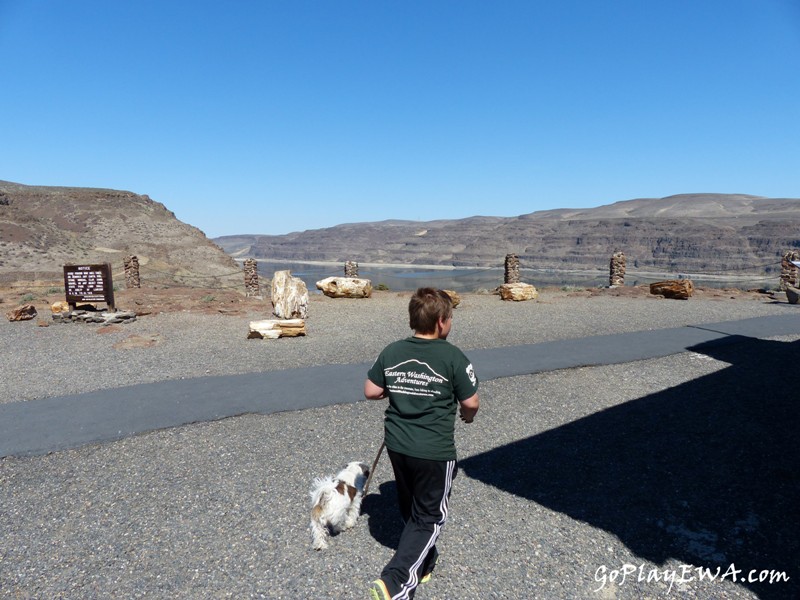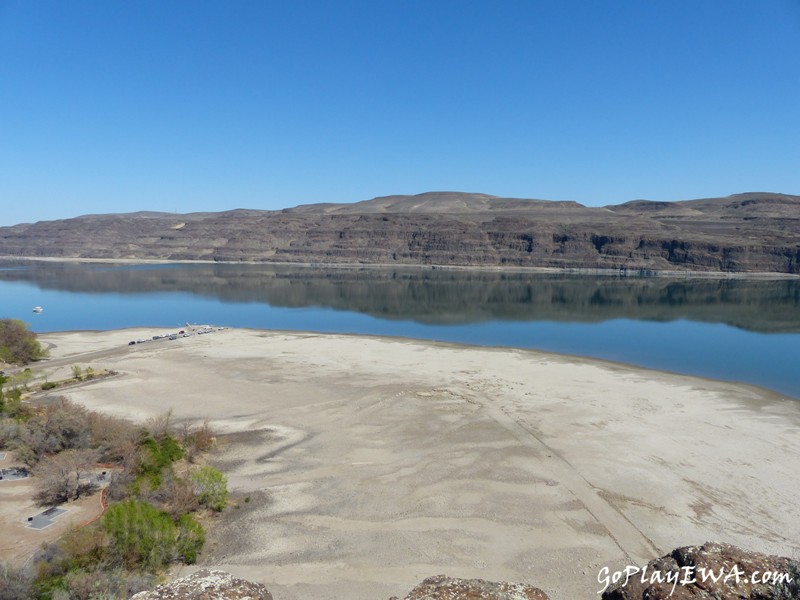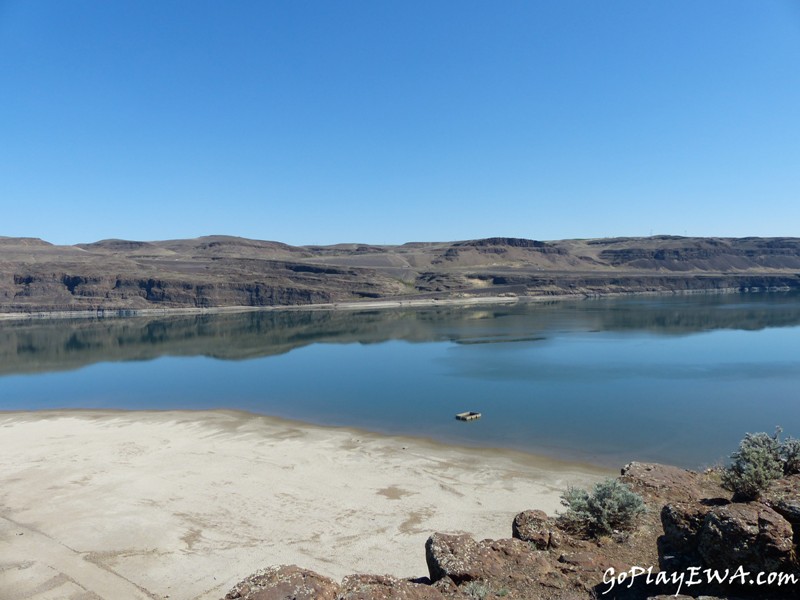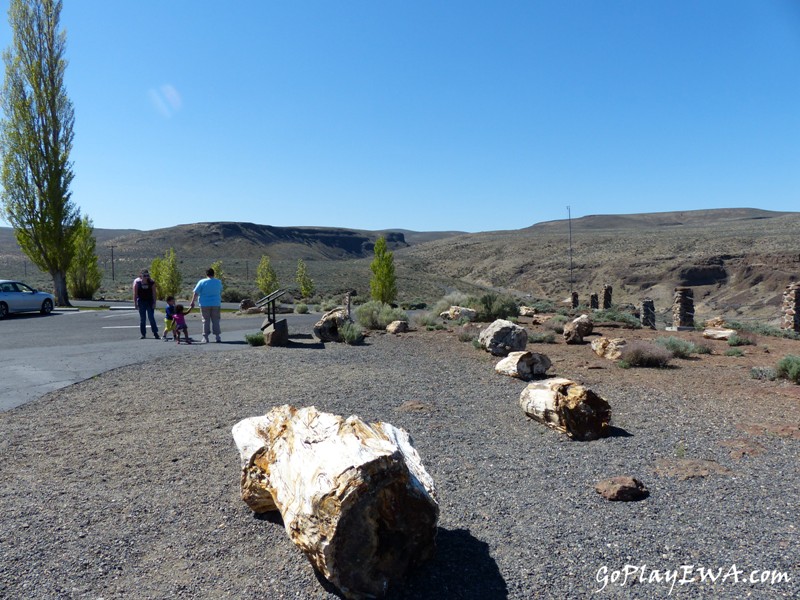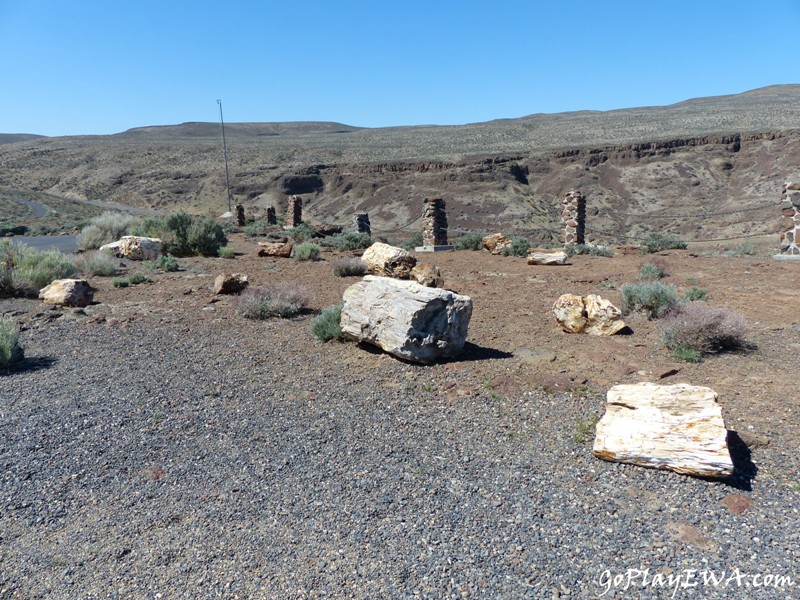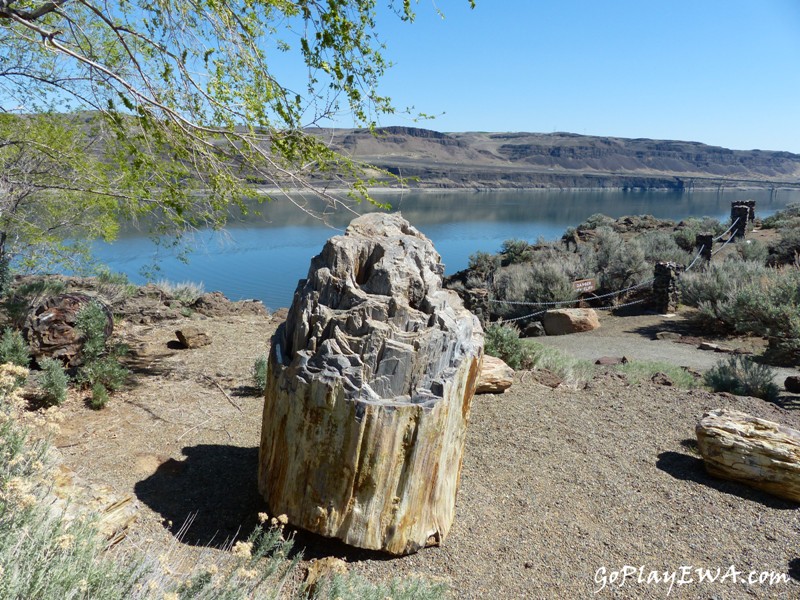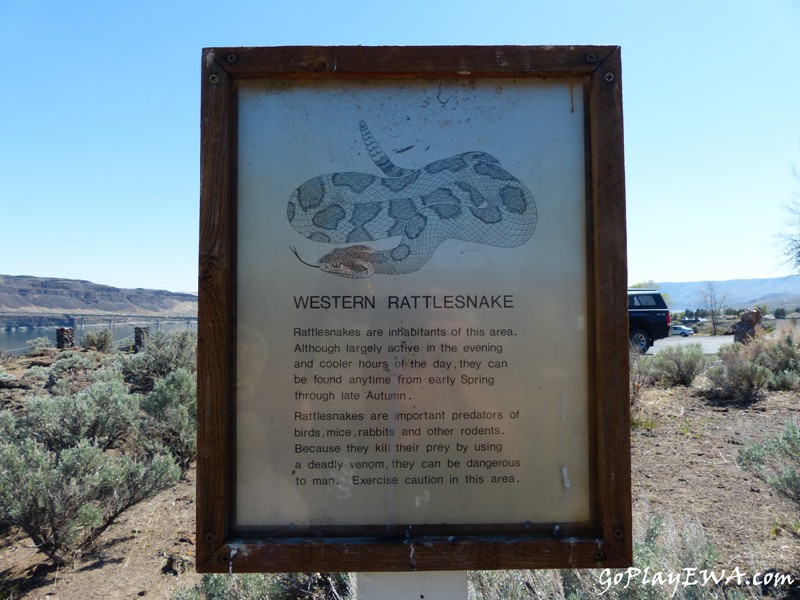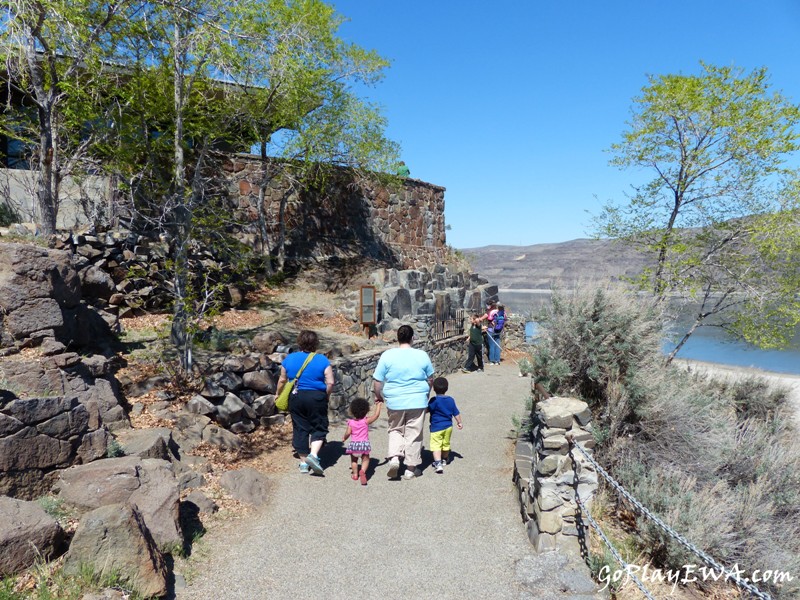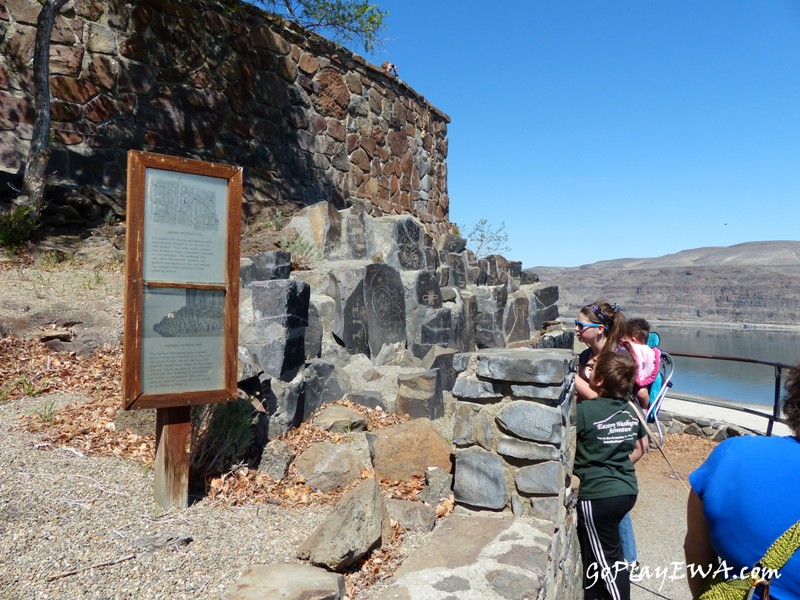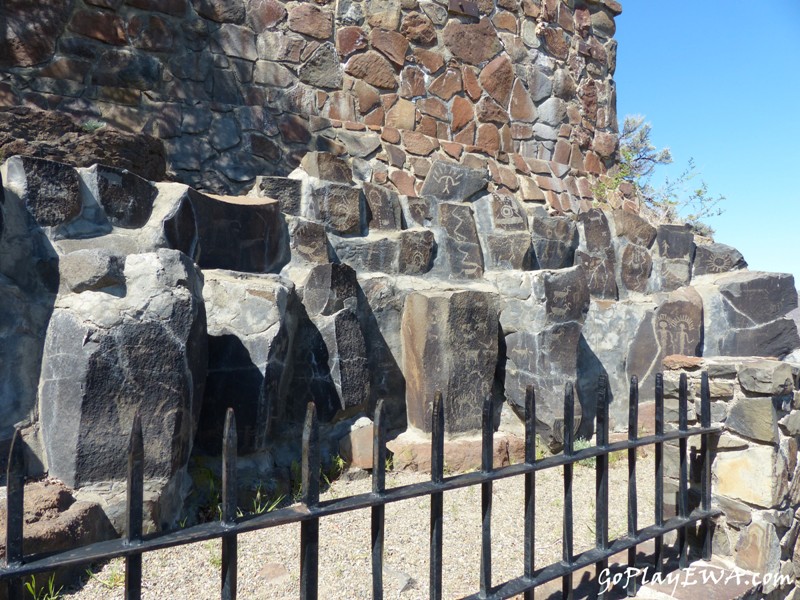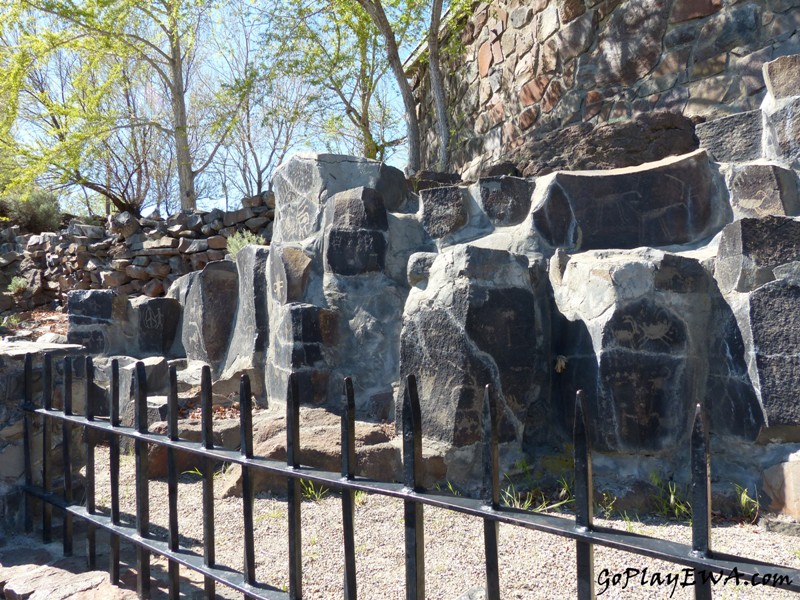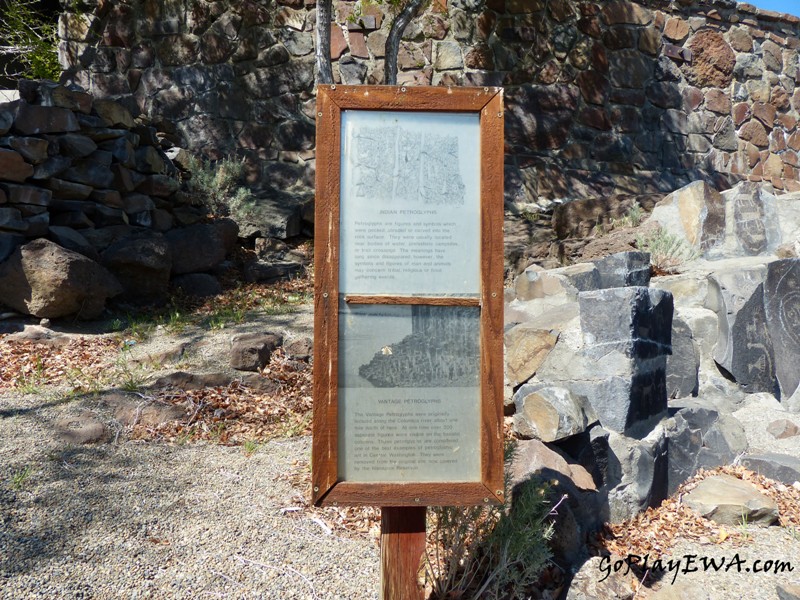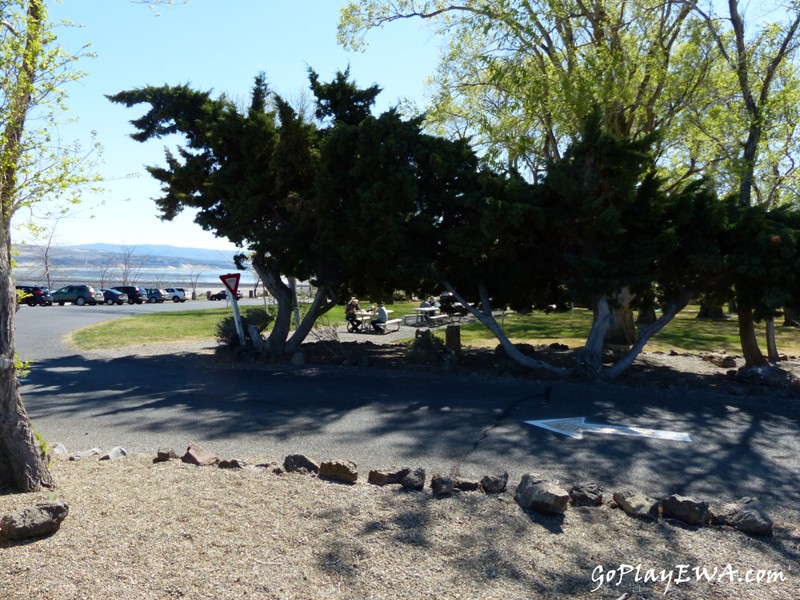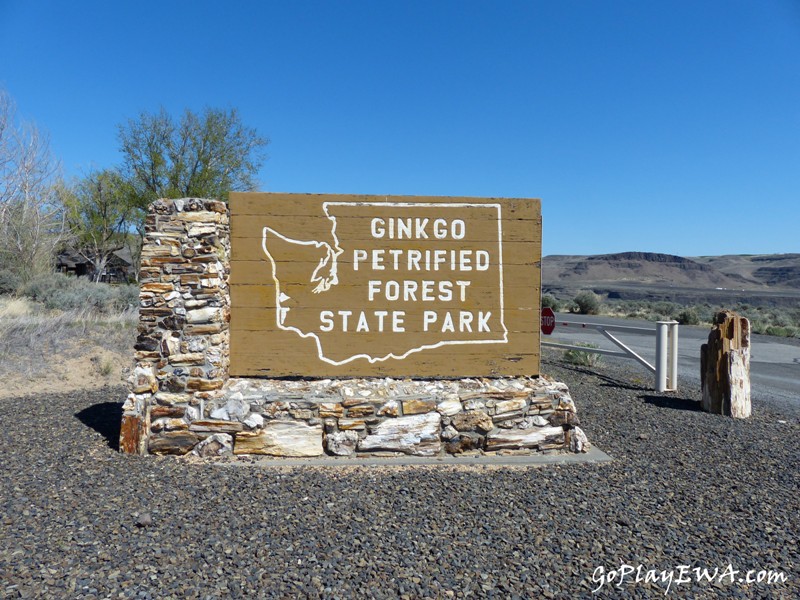 ——————————————————————-