Snow Wheeling at the Ahtanum State Forest "Round Two"
Report by Clay Graham / Eastern Washington Adventures
On Saturday March 9th, 2013 Eastern Washington Adventures Club members met up at Highland Quick Stop in Cowiche Washington for the Ahtanum 4×4 Snow Wheeling Run. This was a second try at the same area we ran two weeks before where we did not make it very far due to the powder snow. We had three rigs on this run, Guido – TJ, Rangerat – YJ, and Ceg – JK. TJ40 rode with Guido. We convoyed to Cowiche Mill Road and aired down.
Once aired down, we headed up Cowiche Mill Road and then up C-1300 onto Hatton road. Less snow on the way up than two weeks before. Up on Hatton the snow was great for traction. We stopped for a break at the area we hit the soft snow and got stuck two weeks before.
We moved on up the ridge finding some soft powder drifts along the way. We all got stuck at one time or another. We turned around at a big hill climb that had snow real deep powder snow.
We back tracked our route in having fun playing in the snow and finding some deep drift to get stuck in.
Back down on Cowiche Mill Road, we turned up C-1000. The road was wet and made a mess out of our rigs.
We turned up and ran Cowiche Ridge Road. The snow was great for traction even in the deep areas. We made it a long way up but turned around since it was getting late in the day at an area that we had trouble with last year.
We back track down to the end of the Cowiche Mill Road and aired up for home.
This was a great day snow wheeling with friends.
Below are the pictures of our Ahtanum Snow Wheeling adventure:
The rigs of the day lined up at Highland Quick Stop in Cowiche Washington.

At the end of the pavement on Cowiche Mill Road airing down.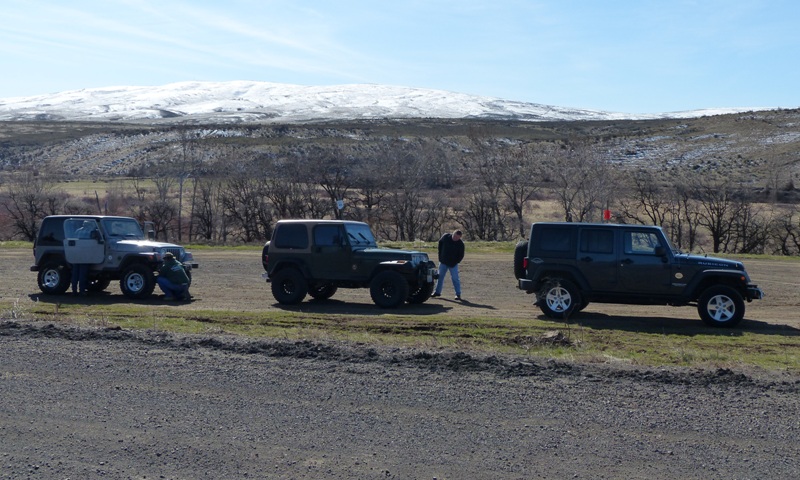 Heading up Cowiche Mill Road not far past the end of County Road.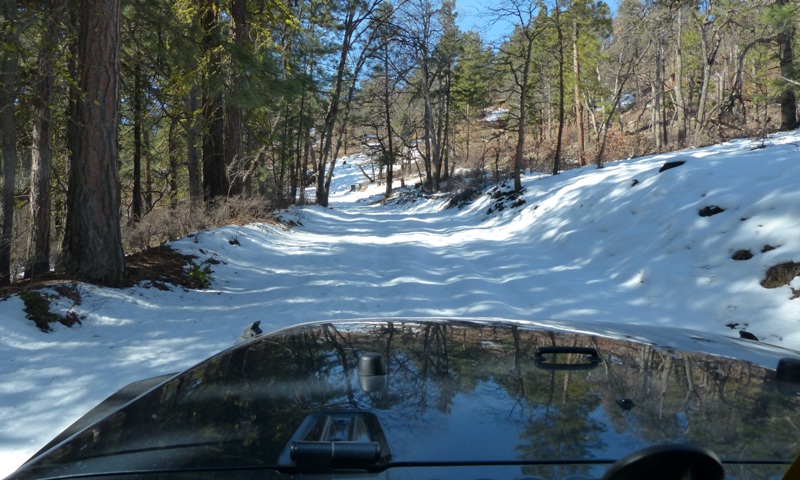 Near the Y on C-1300.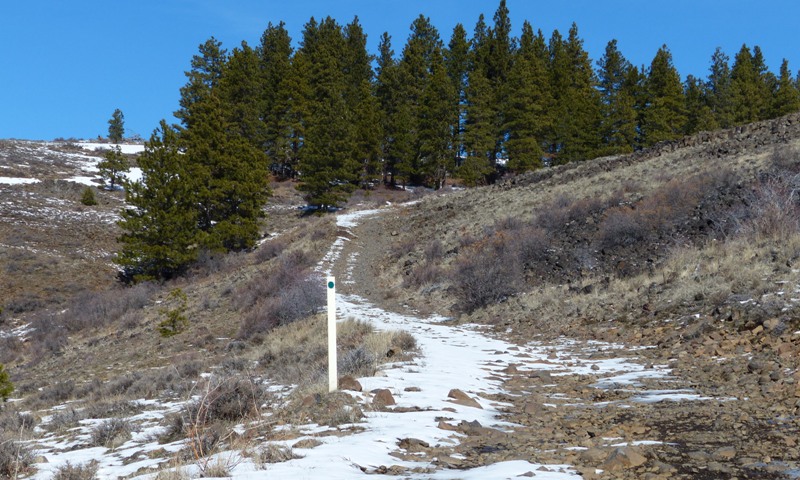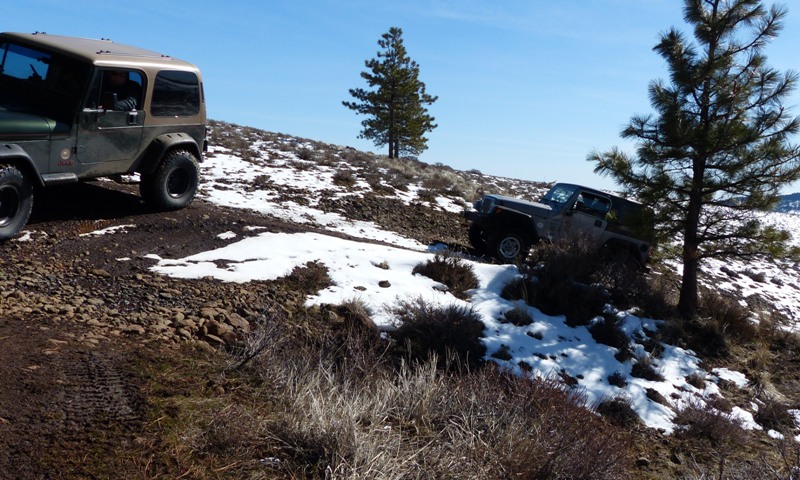 Looking south toward the way we came up.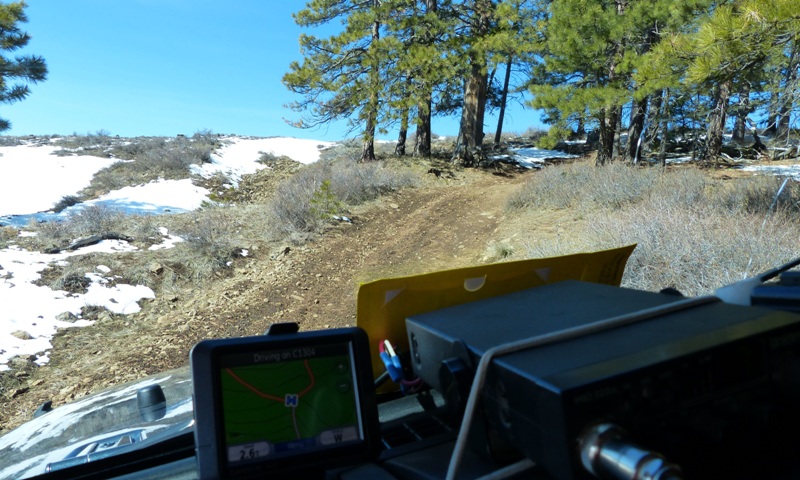 Taking a break on Hatton Road where we were stuck two weeks before.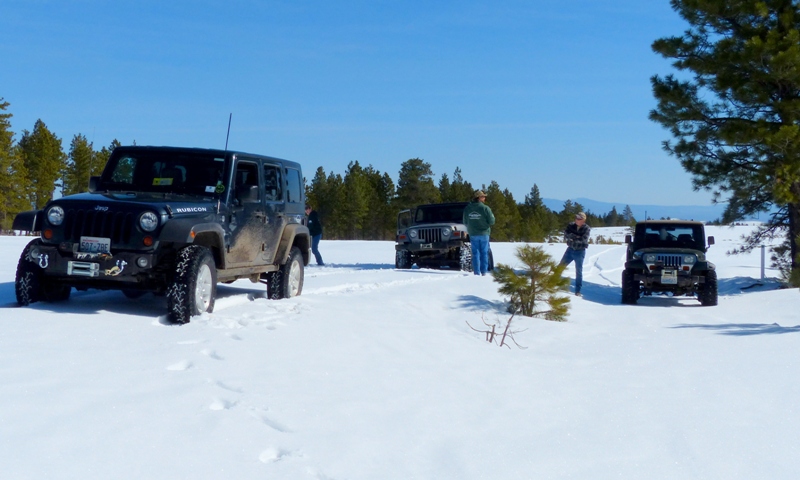 Coming up to the big drift that got all the rigs the last trip.

Walking right on up that big drift with not problem.

Guido took the lead at the place we turned around the last trip.

Then Guido got stuck.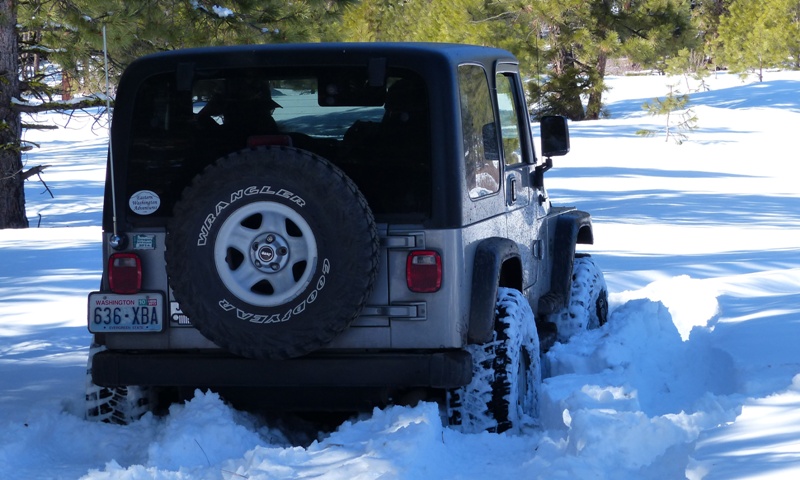 Rangerat to the rescue.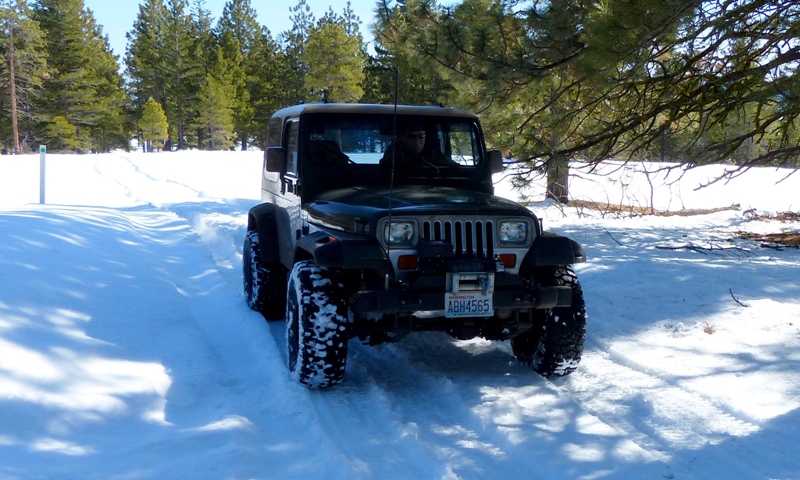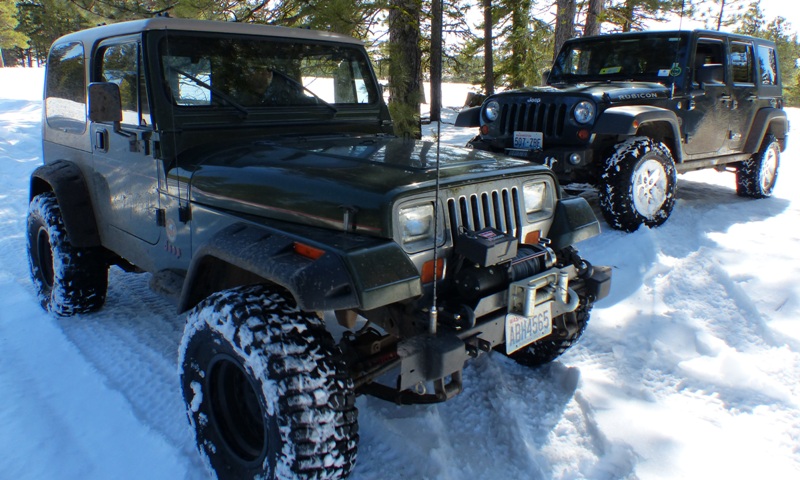 Rangerat getting ready to pull Guido's TJ out of the powder snow.

We moved over to try another line. I got stuck and Guido pulled me out.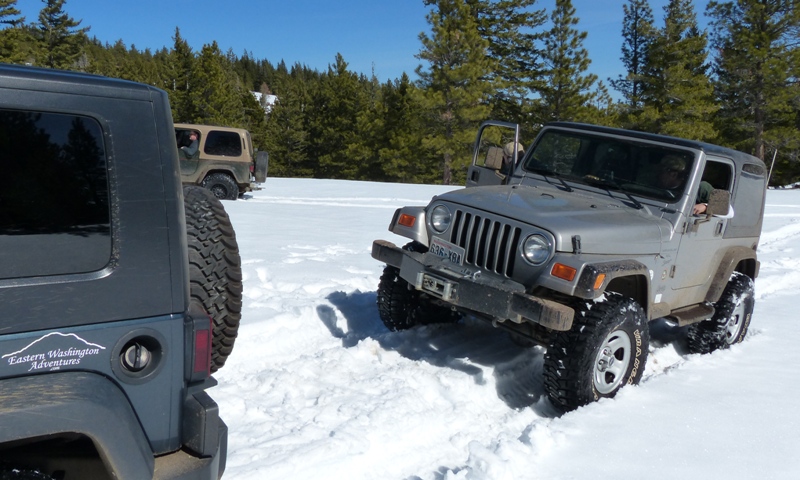 Rangerat taking another line. The kids building a snowman.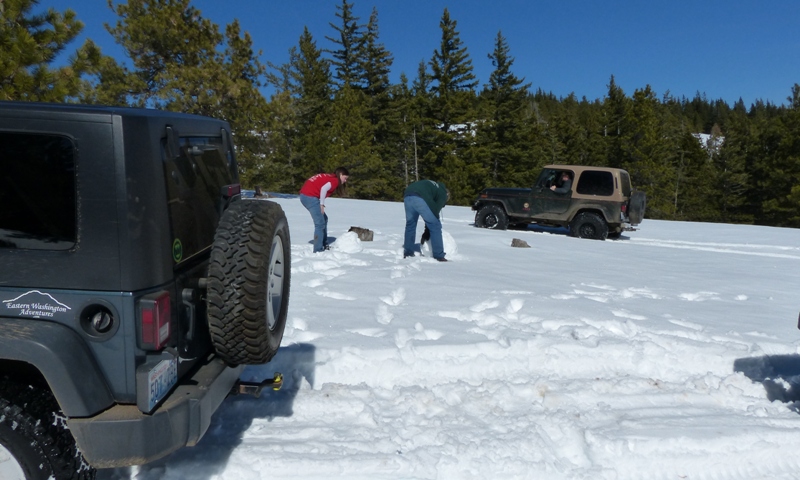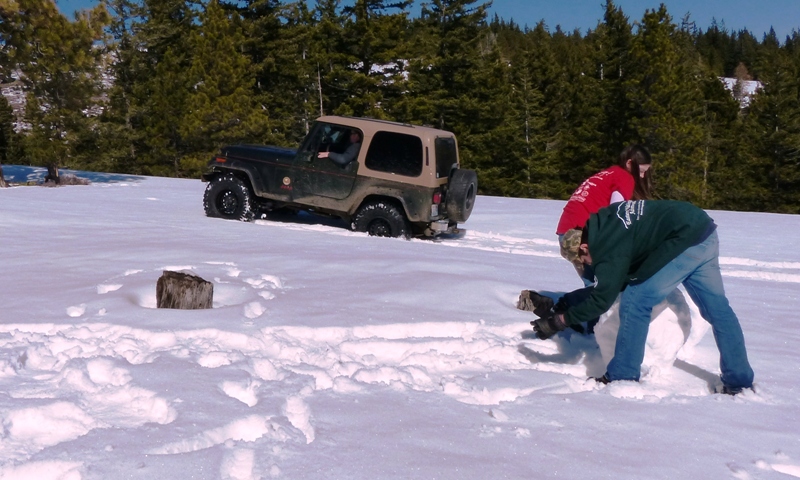 Rangerat did not have much luck and let Guido try to break trail.

Avalanche, Snowman and Monster.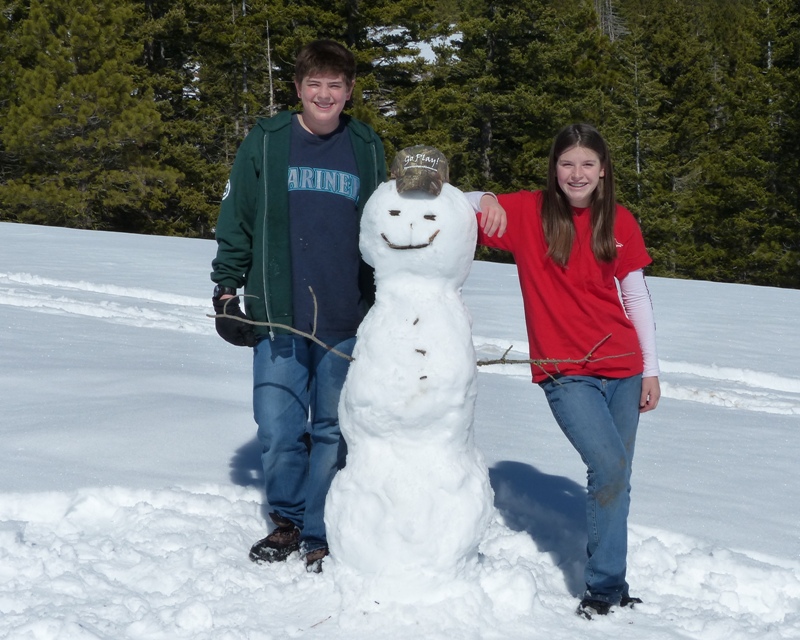 Guido dropping more PSI.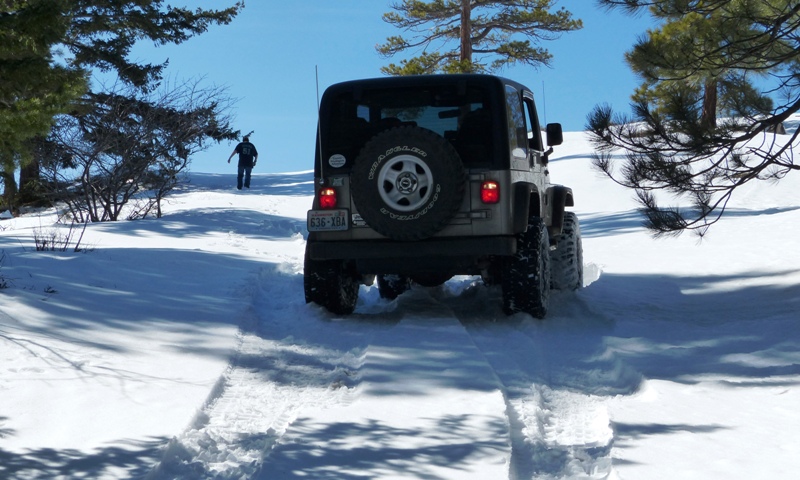 Taking another break.

Great view of the valleys below.

Getting ready to move on. TJ40 and Guido.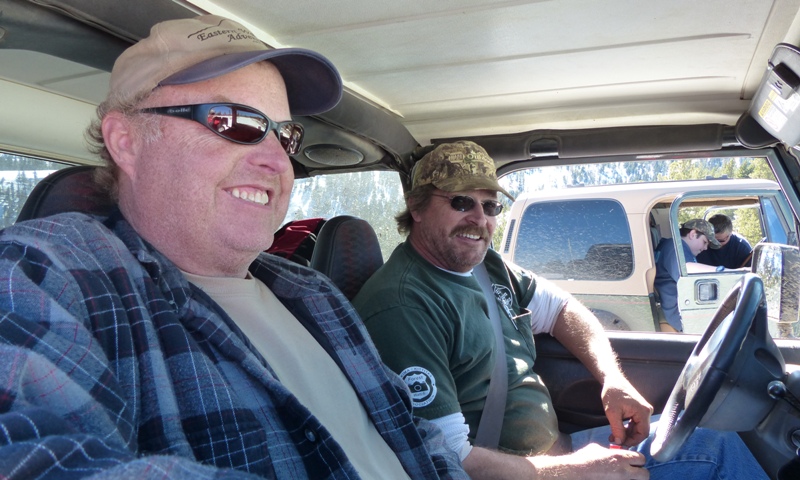 Avalanche and Rangerat.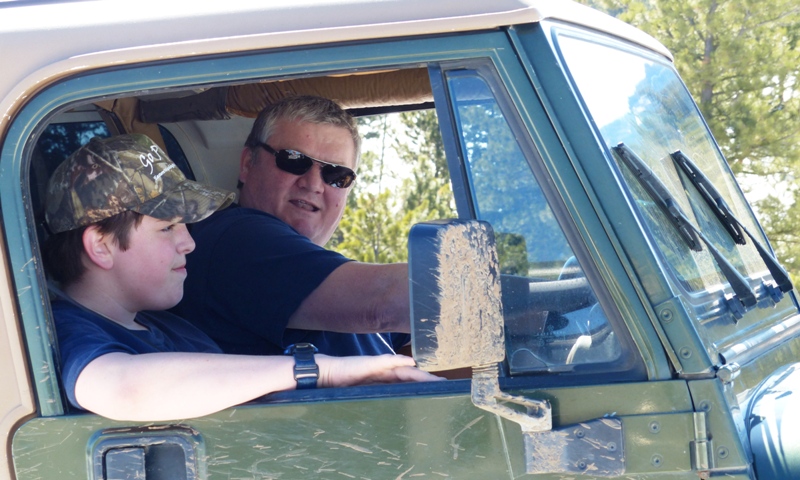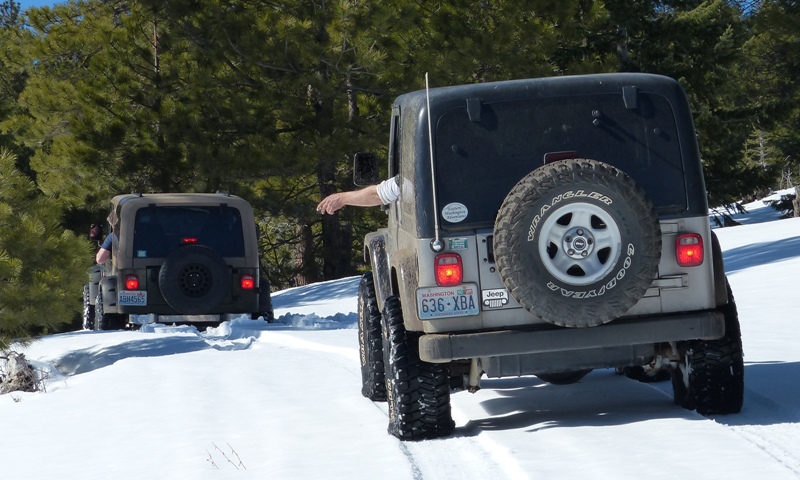 I got stuck again. Monster hooking up the recovery strap.

Guido trying to pull my JK out of the powder snow.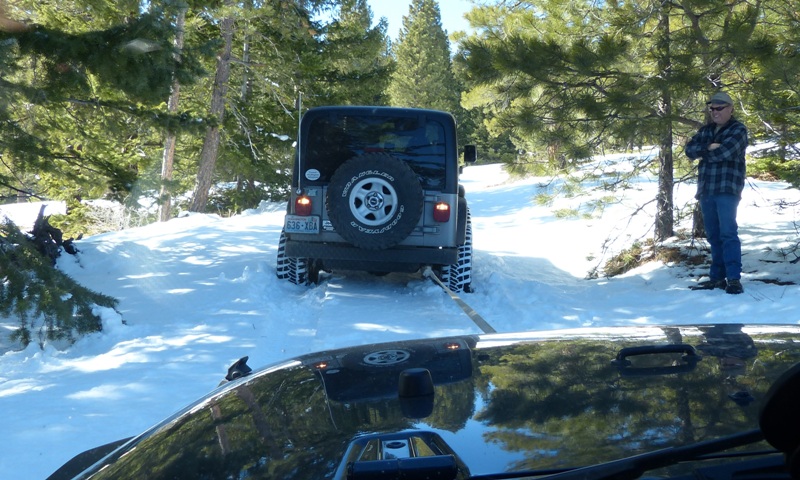 Now both rigs stuck.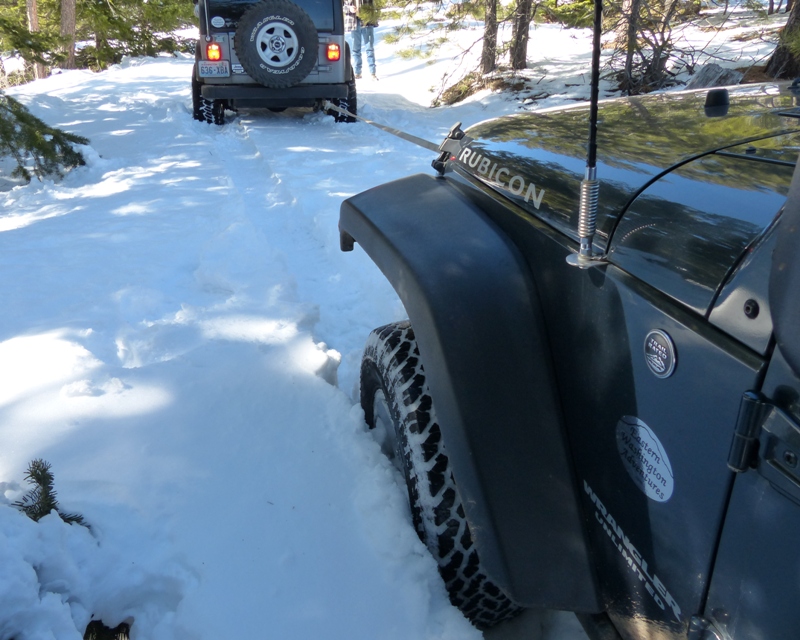 Out comes the winch cable.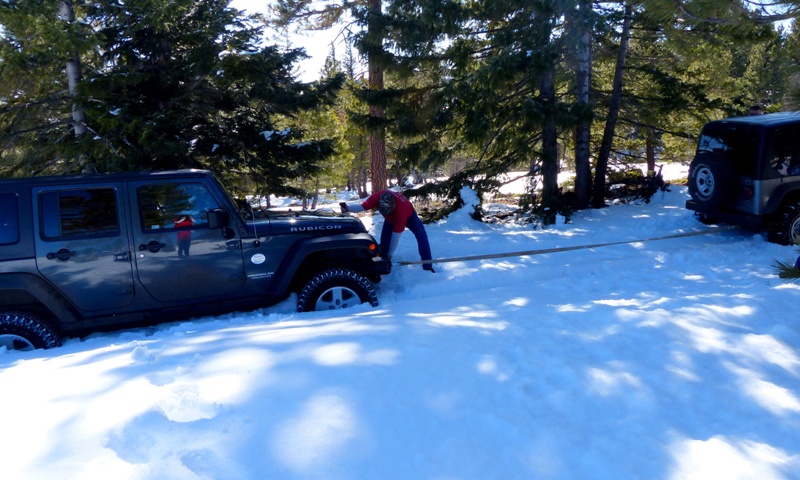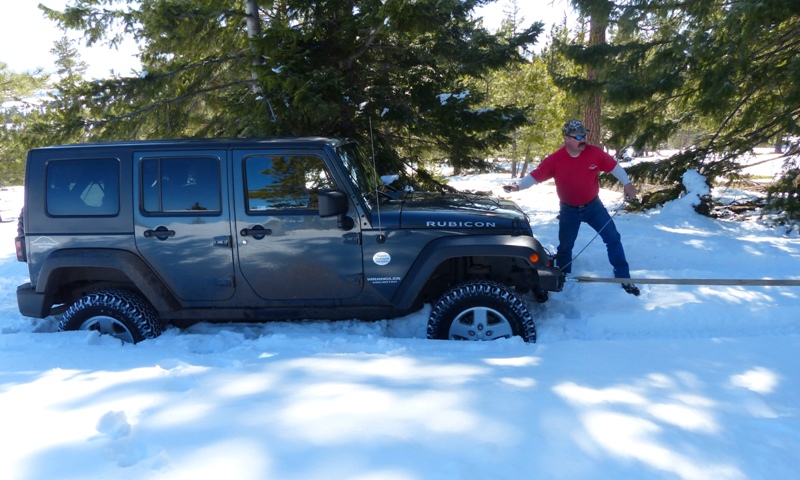 I was able to winch Guido's TJ out but my JK would not move.

So we winched off of a tree to get unstuck.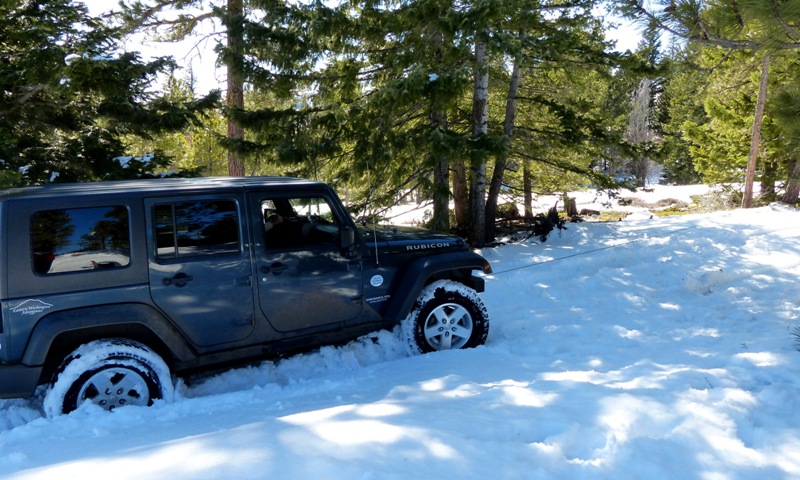 Then I got stuck again in the powder snow.

Rangerat pulled my JK out.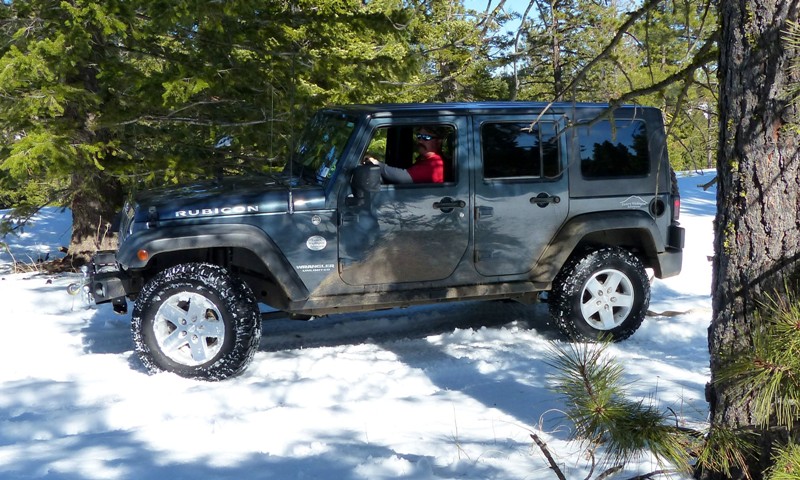 This was the end of our journey due to the deep powder snow drifts. Rangerat proved it.
Guido pulled Rangerat's YJ out of the deep snow drift.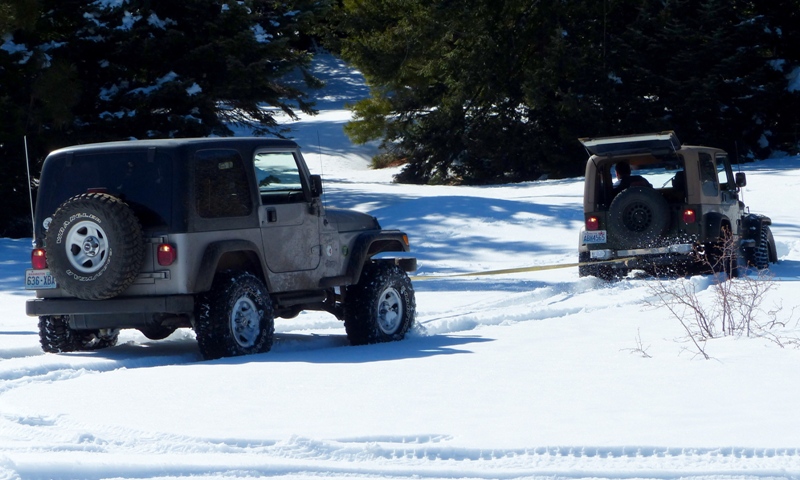 Heading back down we had some fun playing.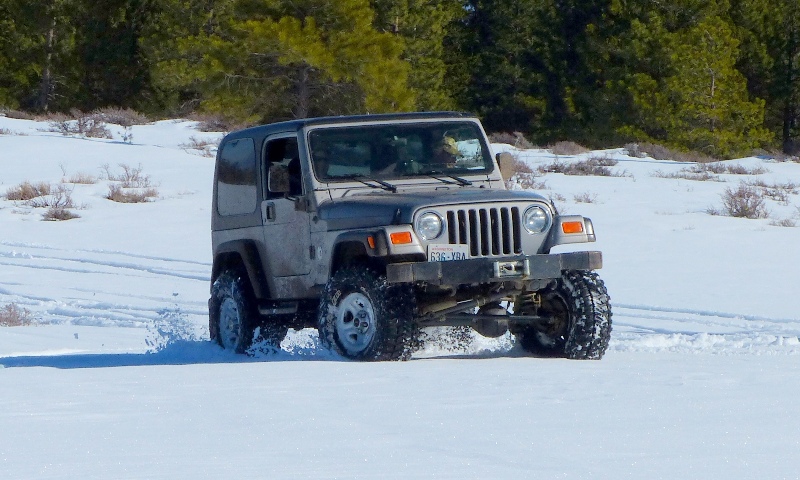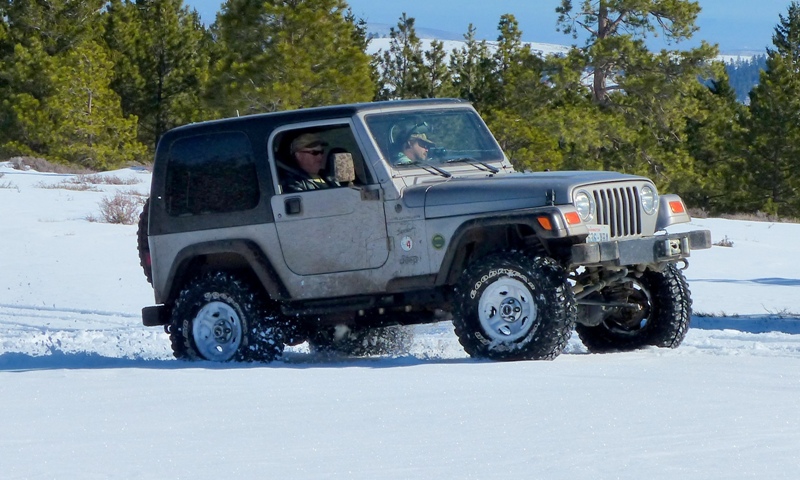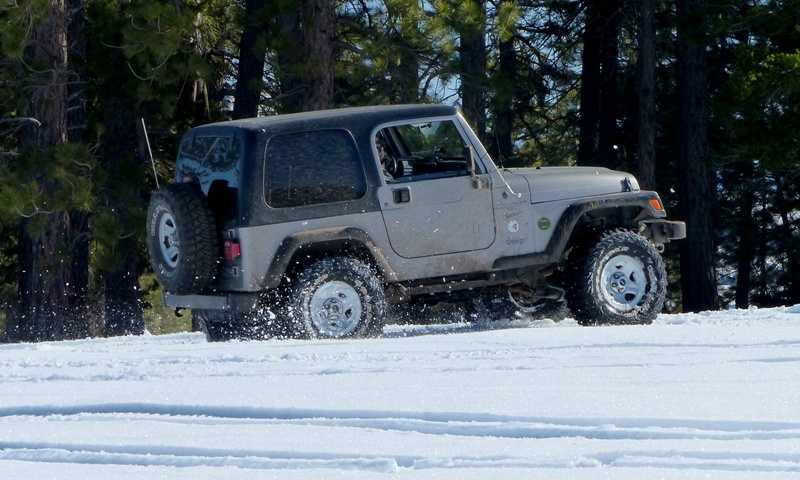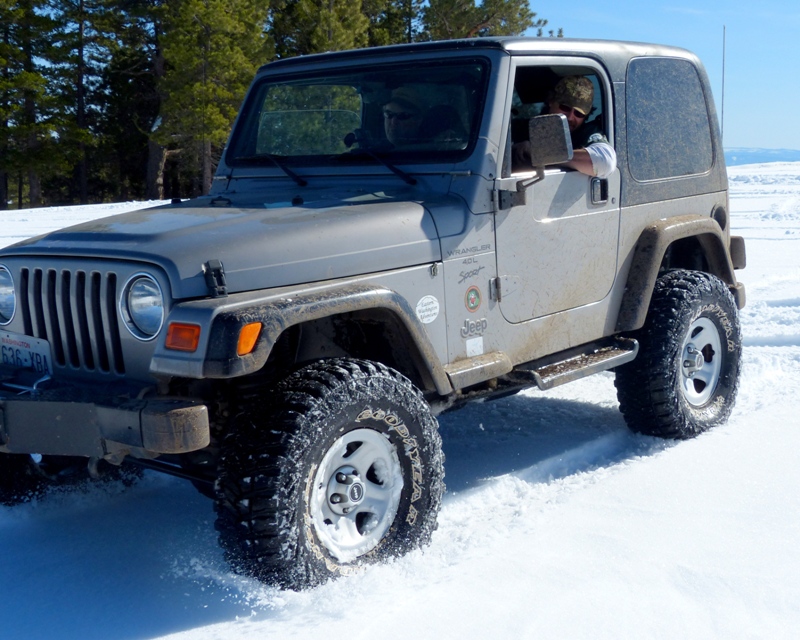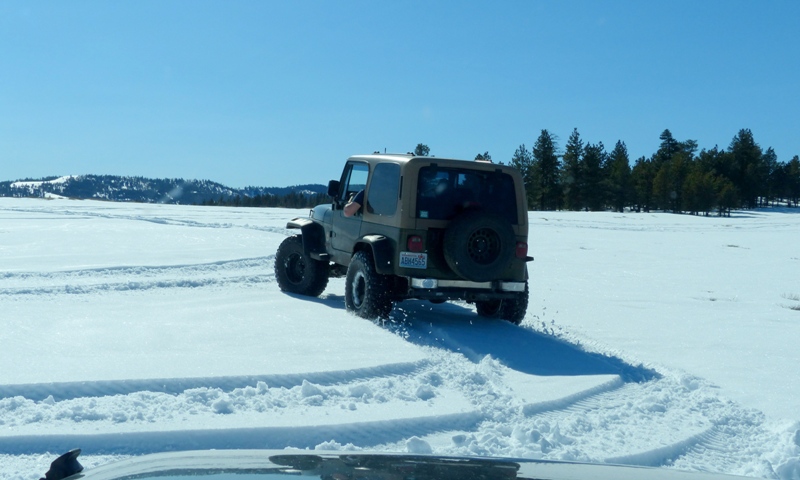 Snacks anyone?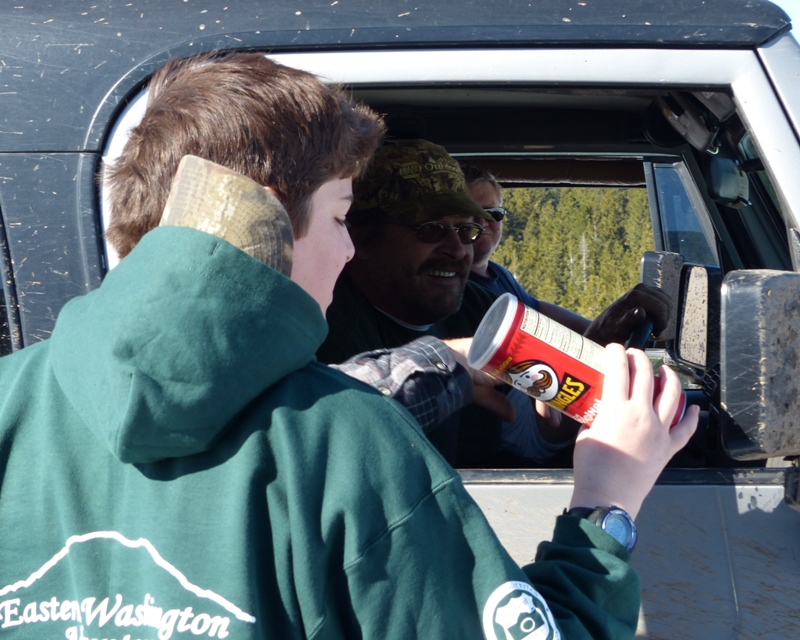 I found more soft snow to get stuck in.

So did Guido.

Rangerat pulled Guido's TJ out and I winched. I was still stuck at the tree I winched to, so Guido let me winch off of his TJ to get unstuck. Here are my ruts.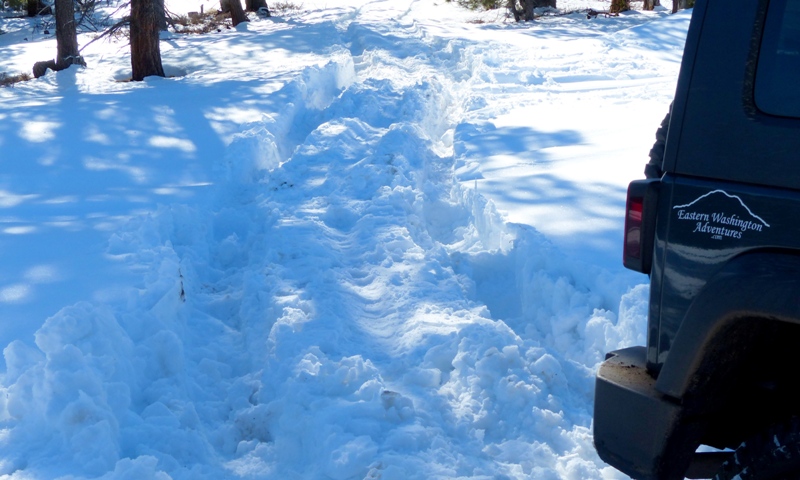 Going around to the other side of the Y.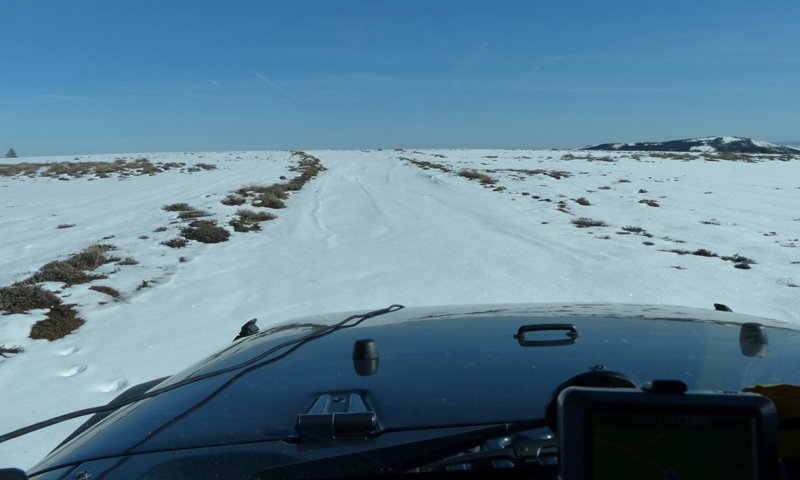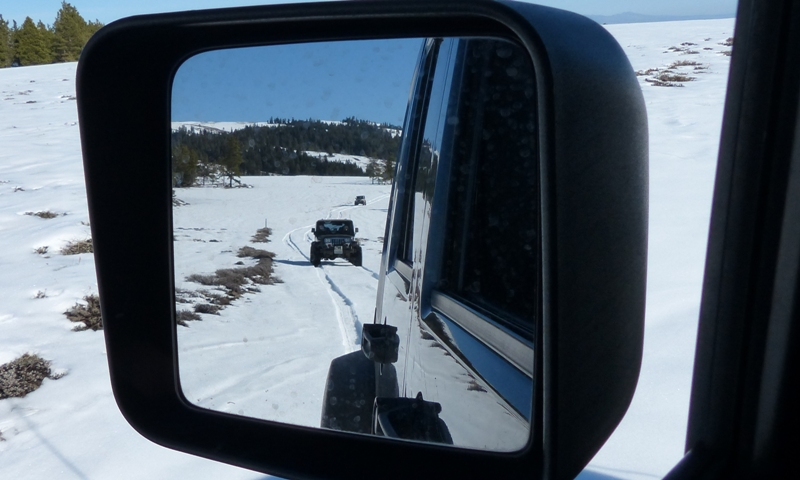 Turning down the Y.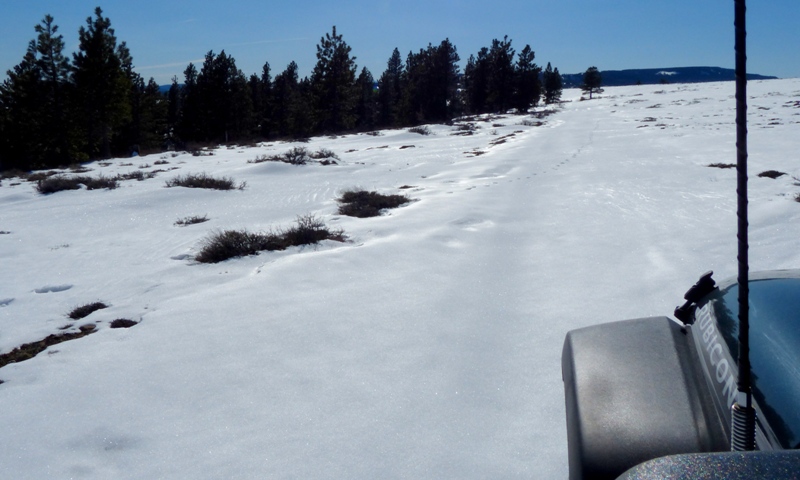 On C-1300 there is a big washout. Monster took some pictures of the rig of the day.
Ceg

Rangerat.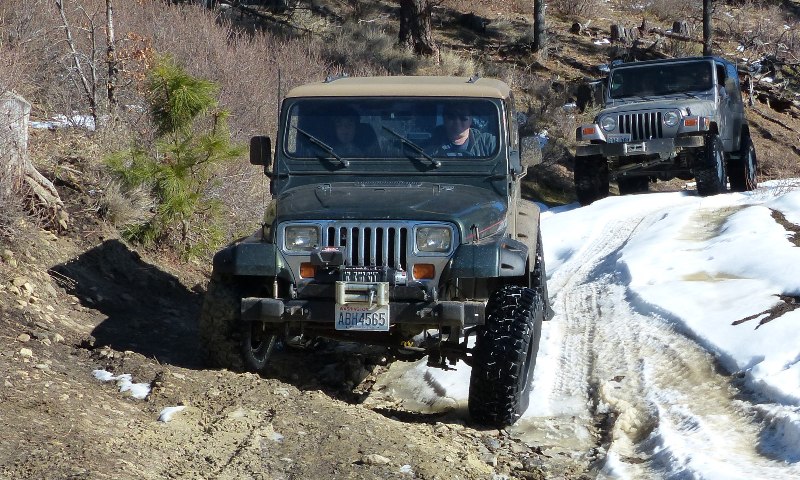 Guido.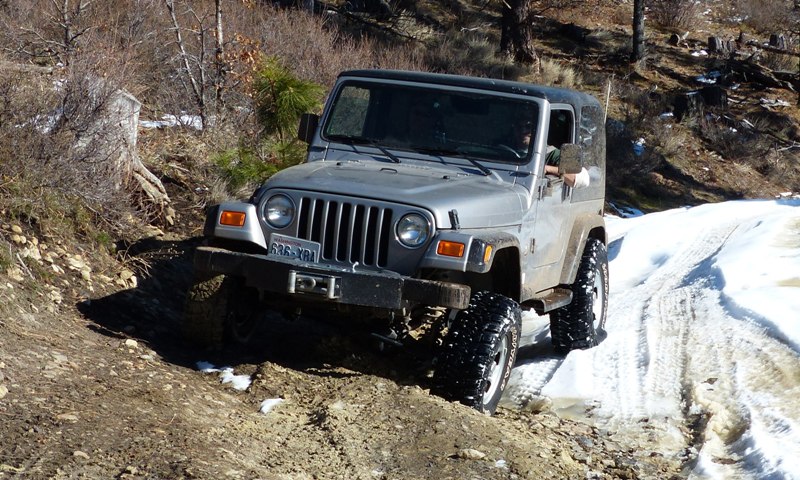 Turning on C-1000.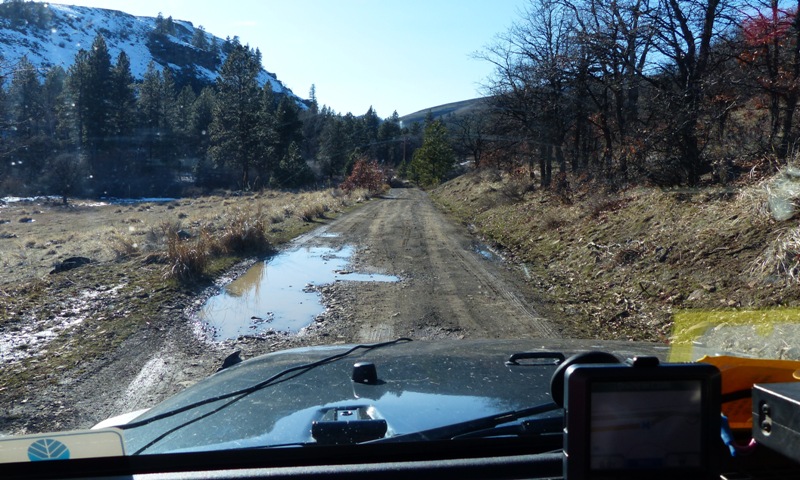 Turn on top of Cowiche Ridge.

Snow fun.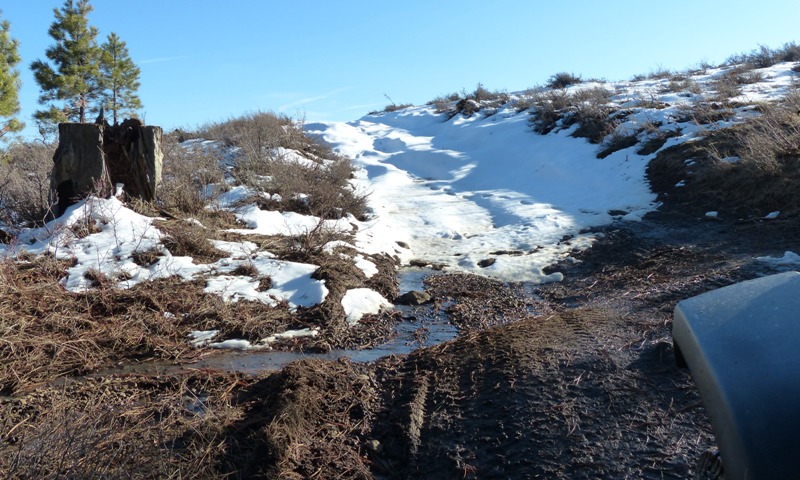 At the top of the 2006 Sledding Hill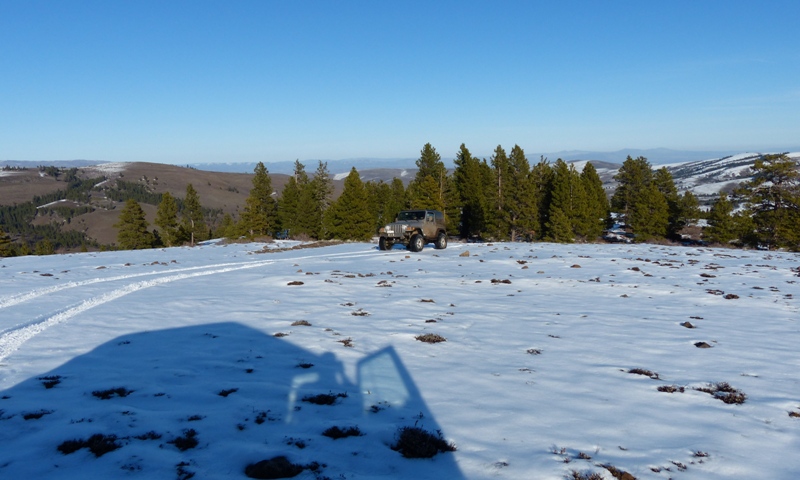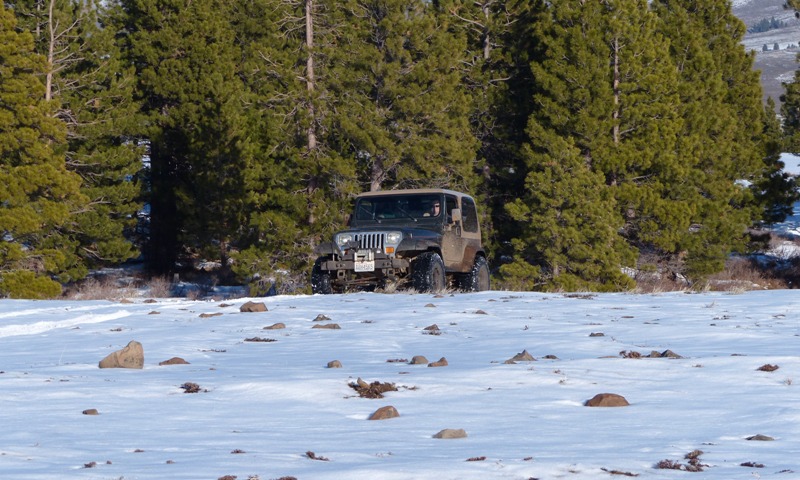 We stopped for a break and let the shadow men play.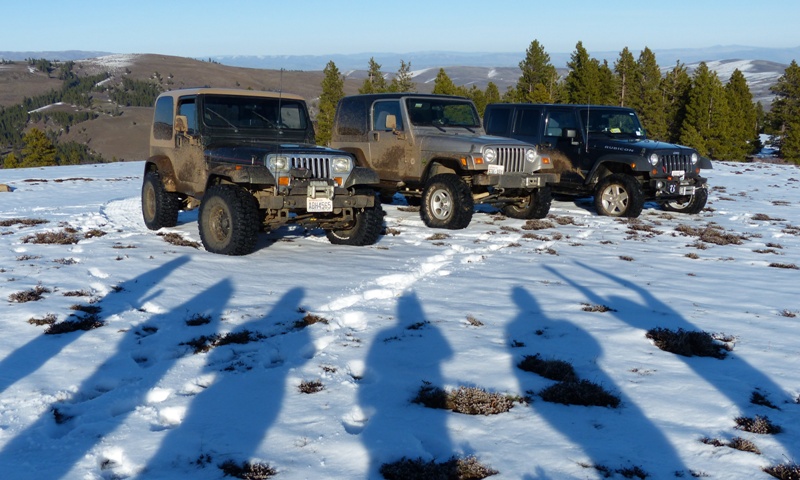 Moving up the ridge we saw some Elk on the trail.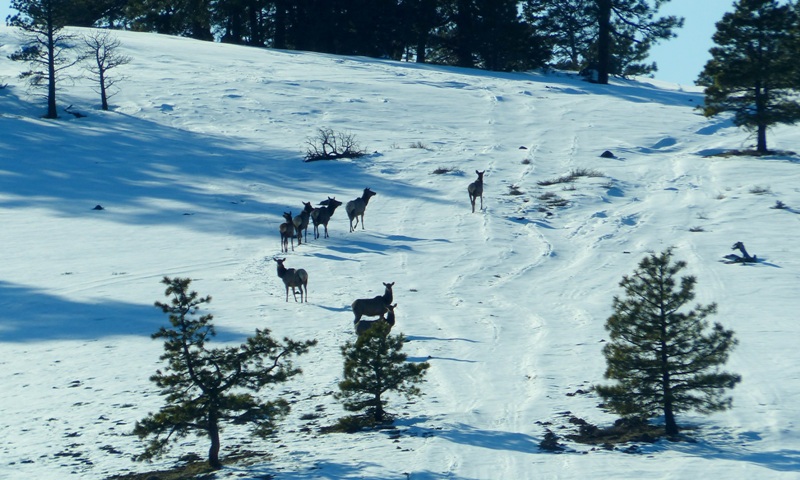 The above picture was taken (zoomed in) from this point.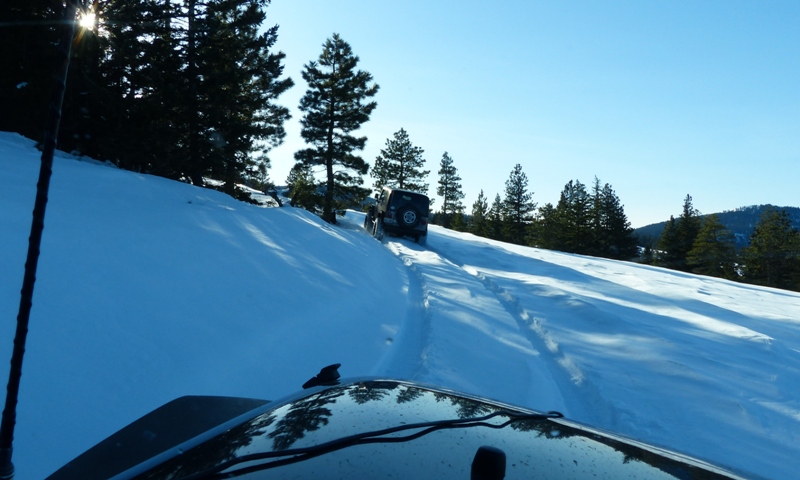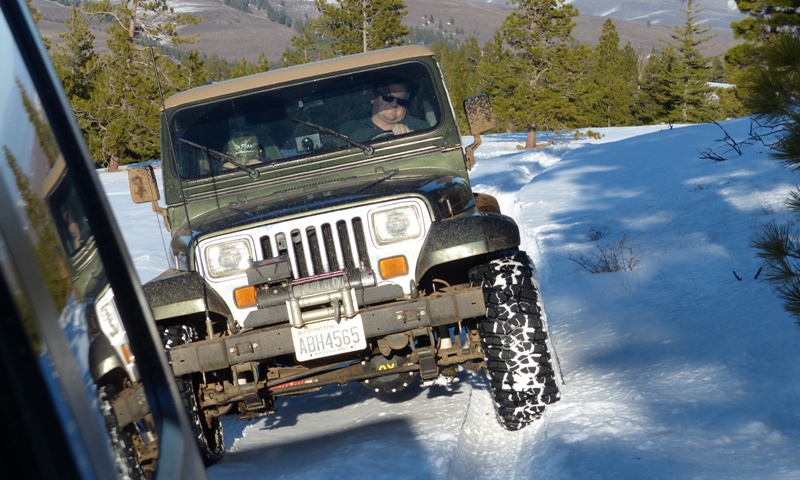 This is the point were we had to decide to go on and get home real late or turn around.

We decided to turn around.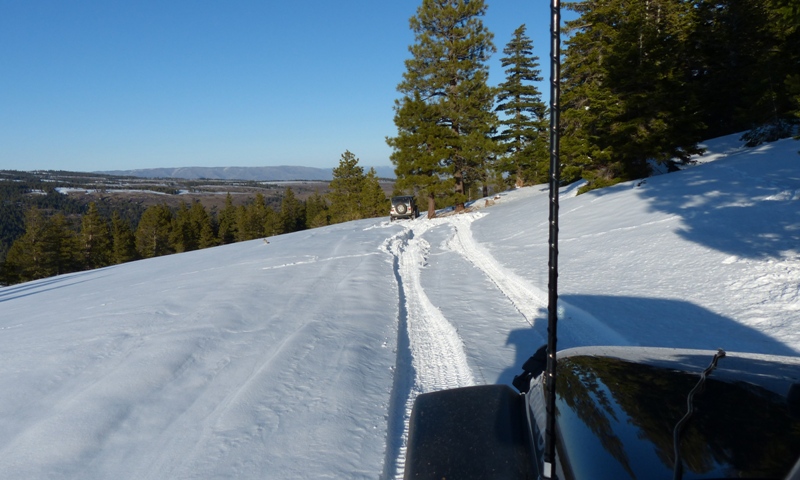 More Elk on the ridge we were on earlier.

Down at the end of the pavement of Cowiche Mill Road airing up for home.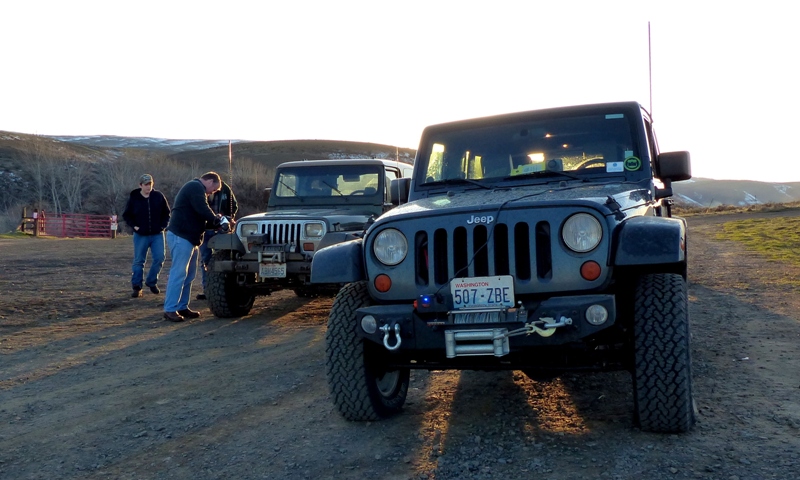 Monster helping out her Dad.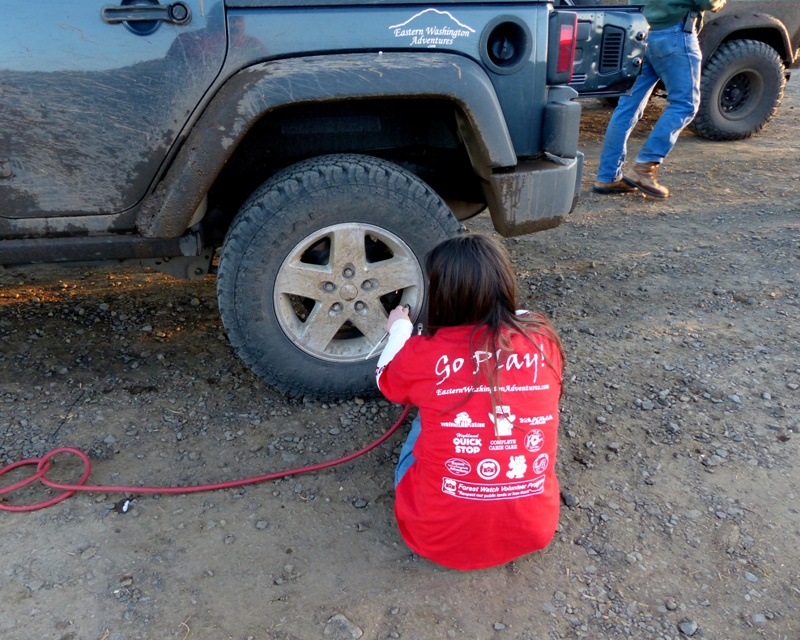 "Can you hear me now?"

Fishing for Big Foot.

"It was this big!"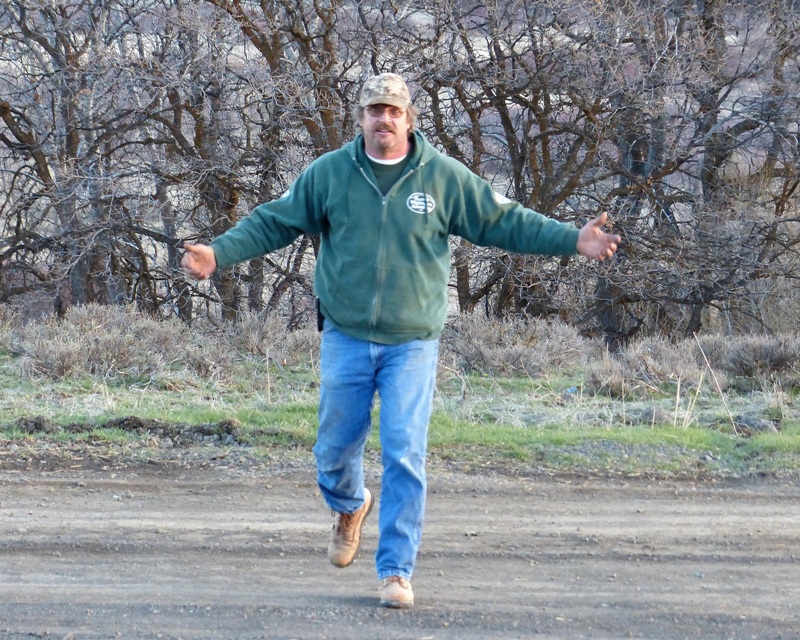 The end of another great adventure.