Selah Branding & Development
Public Meeting
The City of Selah, Selah Downtown Association, Selah School District and Selah Chamber of Commerce has all came together to hire Arnett Muldrow to help Selah with Branding & Development.
Everyone is invited to a public meeting 7 PM Wednesday June 17th at the Selah Civic Center about Selah Branding & Development by Arnett Muldrow.
This is to hear from you about what you would like to see in the future for Selah.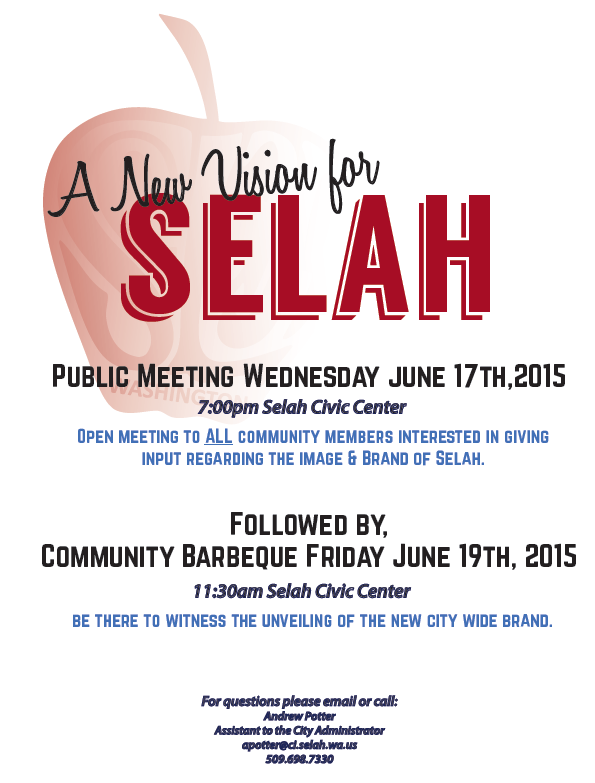 _______________________________
For more Selah community events, "Like" us on Facebook!


Selah Community & Tourism
SelahAdventures.com