40th Annual Pioneer Power Show and Swap Meet
Third Weekend in August – August 20-21, 2022
See official info at http://www.centralwaagmuseum.org/pioneer-power-show-union-gap.asp
See photos of event here: 2016, 2017, 2018, 2019, 2021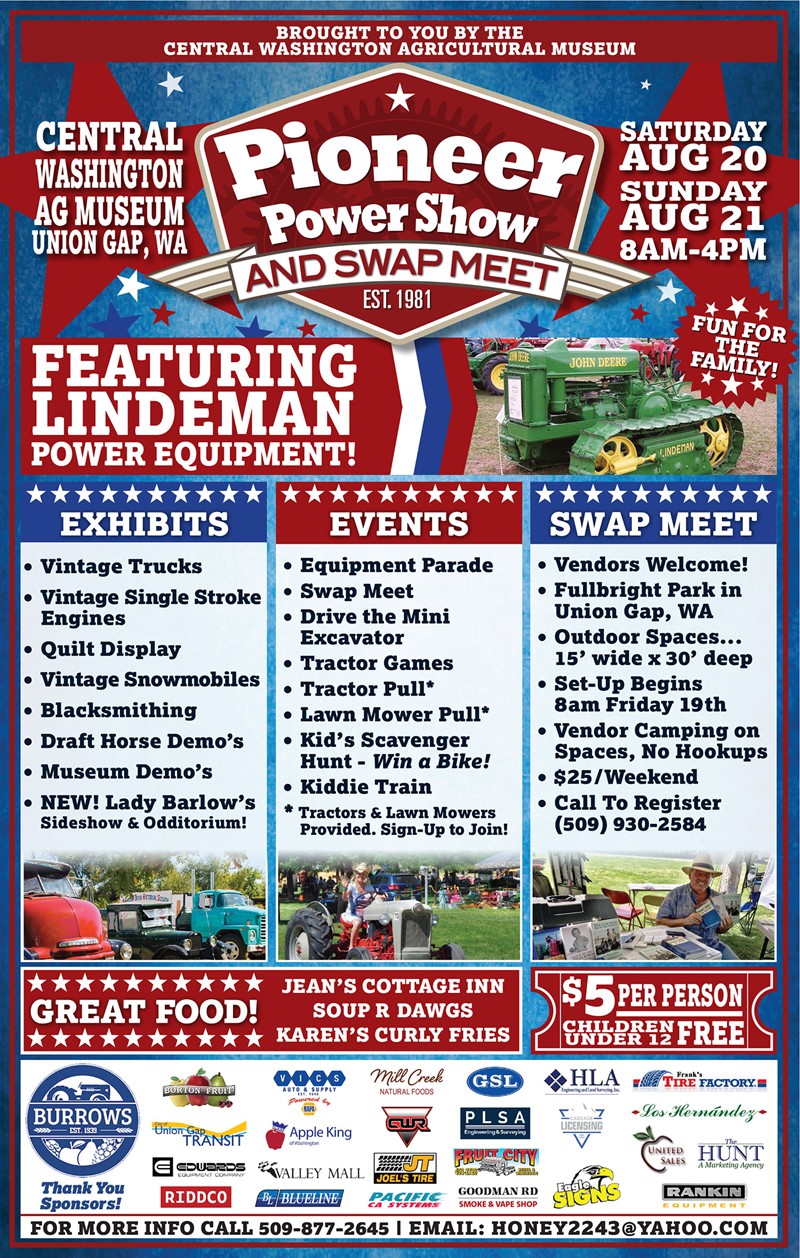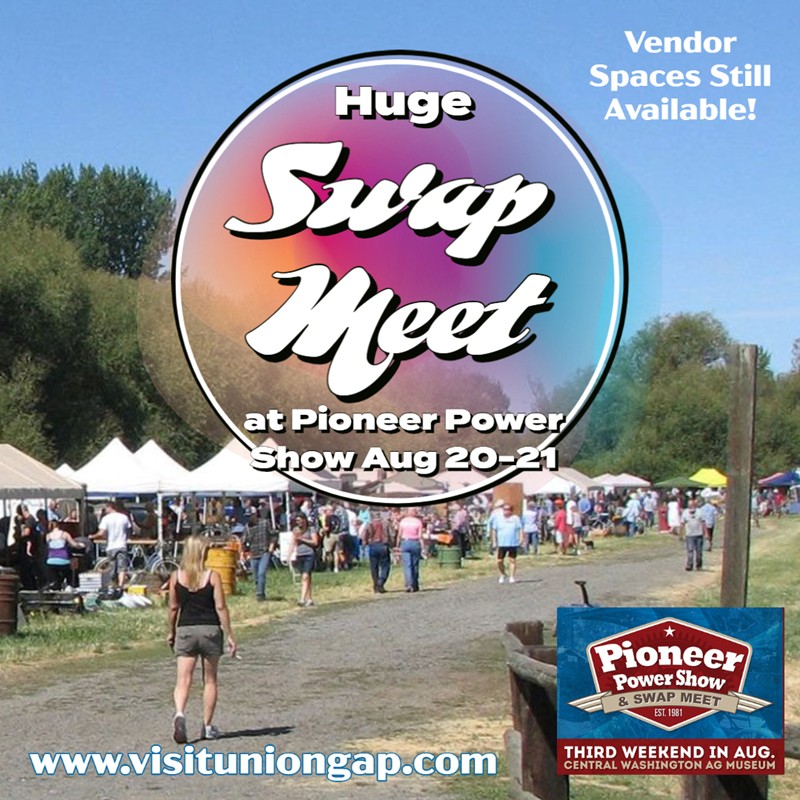 Vendor spaces are still available for the swap meet – only $25 for the weekend gets you a huge open air 15×30′ space. Call 509-930-2584 with questions or to Register. Setup begins Friday, August 19th at 5PM until 8AM Saturday, August 20th when the event begins.
Don't forget to come by and see us at the Eastern Washington Expeditions booth in the swap meet area!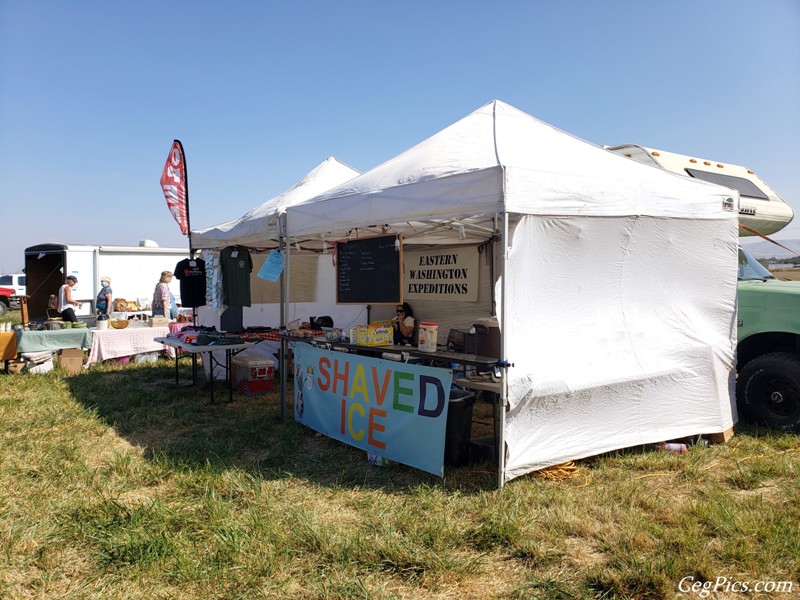 We will be serving coffee, pancakes, breakfast sausage, bratwurst, Italian sausage, chips, cotton candy, water, tea, and shaved ice. We will have some EWE t-shirts for sale too.