9th Annual
Eastern Washington Expeditions
Go Play Topless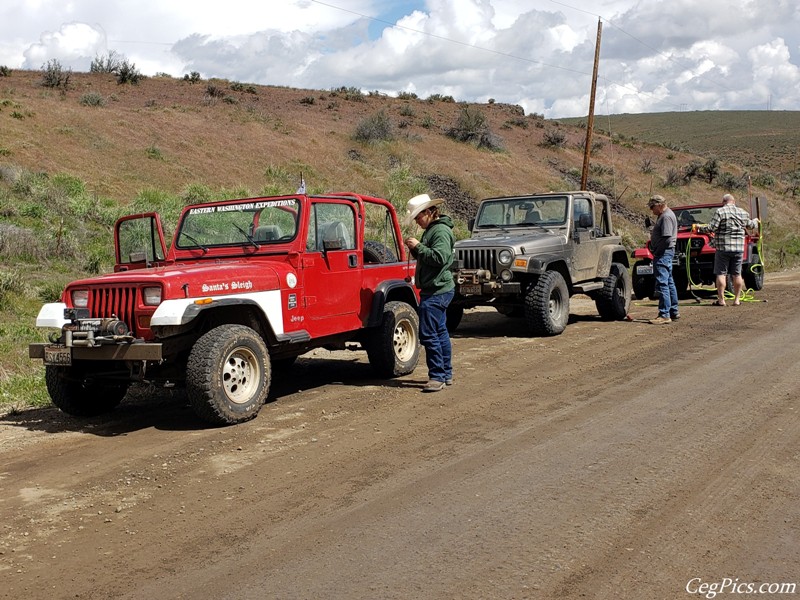 Go Play Topless
Hosted by Eastern Washington Expeditions
Saturday May 20 2023
At Eastern Washington Expeditions Club House
3250 Selah Loop Rd., Selah, Washington
Eastern Washington Expeditions is hosting a Backroads Trip for topless 4×4 rigs from Selah through the Yakima River Canyon to Ellensburg and back on backroads through the Wenas area. This event is free but there are a limited number of rig spots available.
THIS IS A FREE COMMUNITY EVENT
This is a FREE to attend event, open to all makes of street licensed road worthy 4×4 rigs with removable TOPS OFF. Jeeps, Blazers, Broncos, Scouts, FJ40s, Trackers, Samurais, chop off top rigs, etc. "GO PLAY TOPLESS!"
MEETING LOCATION: Eastern Washington Expeditions Club House * 3250 Selah Loop Rd., Selah, Washington
DATE: Saturday May 20 2023
TIME: Come around 9:30 AM or earlier if you want to take your top off behind the Club House. The topless convoy leaves about 10 AM.
REQUIREMENTS: You must have a working Street licensed Topless 4 wheel drive to do this trip. Please have a full tank of fuel, recovery gear, and cold weather gear. Bring plenty of water and things you need to be safe from the sun. Bring a sack type lunch since we may not stop very long at places along the way. (A Discover Pass is required.)
NOTE: By signing up you are expected to follow the rules of the land and Tread Lightly. The roads/Trails can get soft this time of year. Spinning your tires intentionally on wet surfaces causes damage and is illegal. These actions have caused closures.
COMMS: CB #7
THE MAIN RUN:
We will leave the Eastern Washington Expeditions Club House on Saturday at 10 AM with our rig tops off. We will convoy through the Yakima River Canyon. Once in Ellensburg we will head back toward the Club House by the way of dirt roads in the Wenas Wildlife Area with a few stops along the way.
We will be putting on a lot of road miles so please do not bring a rig that will get you pulled over or one that might break down. You must follow the rules and the laws of the land to run with us. A Discover Pass is required for all vehicles on the trip.
THERE WILL NO STOPS FOR FUEL OR SUPPLIES. Have a full tank of fuel, your lunch and all the supplies you need before the trip.
POTLUCK: After the trip we are having a potluck at Eastern Washington Expeditions Club House in Selah.
CAMPING: Free dry camping at the EWE Club House. Please let us know if you need a spot.
THE SCHEDULE:
Friday
3 PM – Gate opens to any one wanting to camp. Dry camping is free. Campfires only allowed is in the biergarten fire pit if there is not a burn ban.
Saturday
9:30 AM – Line up rigs for run
10 AM – Start the road trip with Topless rigs
6 PM or sooner – Potluck Dinner at the Club House.
Evening Campfire.
WHAT TO EXPECT:
Photos from the last trips:
2022
2018
SIGN UP
Contact us if you would like to camp or just to Saturday's 4×4 trip. Please do not just show up out of the blue. If you would like to attend please use the Contact Us page to let us know. Space is limited.