Upcoming Event:
Juniper Dunes Base Camp 4×4 Trip & Clean Up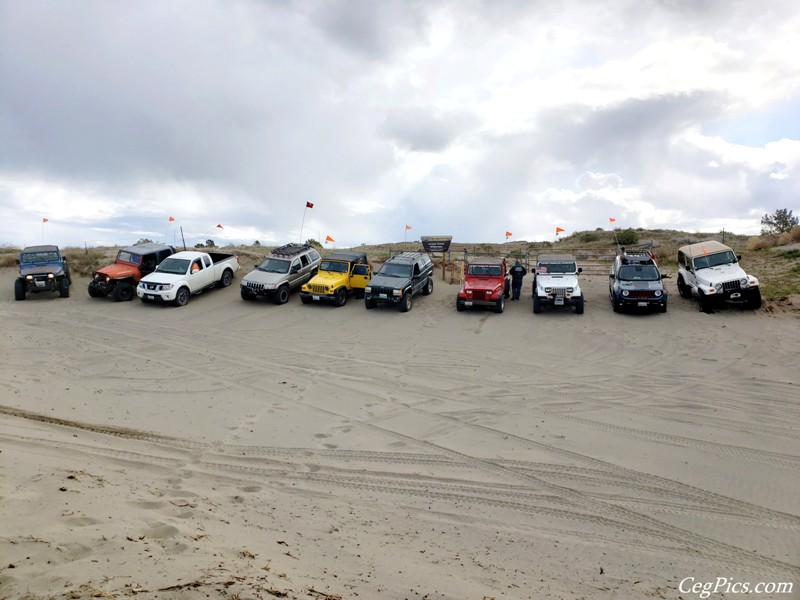 Juniper Dunes Base Camp 4×4 Trip & Clean Up
Camp out hosted by Eastern Washington Expeditions
Clean up hosted by the Midnight Mudders
Camp out Friday April 8 – Sunday April 10, 2022
Clean up Saturday April 9th 9AM-1PM
Base Camp will be in Smith Canyon so RV's are welcome. Camping Friday – Sunday.
The Main 4×4 run will be held at Juniper Dunes on Saturday 9am – around 5pm. Bring a sack lunch. CB #7
Note: We are helping the Midnight Mudders with the Juniper Dunes Clean Up.
Post up if you are coming on the run. Let us know if you plan to camp.
NOTE: By signing up you are expected to follow the rules of the land.
Know Before You Go: https://www.blm.gov/visit/juniper-dunes … s-ohv-area
THE SCHEDULE
FRIDAY
Anytime:
Set up camp at Smith Canyon.
SATURDAY
9:00 AM:
– Convoying from Smith Canyon to sign up for the clean up and then head for the north end of the sand dune area. Bring a sack lunch.
5:00 PM or so: Head back to camp for Dinner.
7:00 (or so):
– Propane Campfire fun
SUNDAY
– 10:00 AM: Breakfast
– 11:00 AM: Play some for those who want to and then head home.
Please RSVP at: cegpics@protonmail.com
Photo from the last trip: Photos: EWE Juniper Dunes Base Camp 4×4 Trip
See where to turn from Pasco Kahlotus Rd. to get to camp: Land Marks to get to Juniper Dunes