Fresh Hop Ale Festival

Selah Sweets will be serving our handcrafted Hop Lemon Mini-cupcakes in the VIP area.
We are proud to be apart of this community event.
---
About the event
The Fresh Hop Ale Festival is a non-profit organization whose goal is to present one of the country's top 10 beer festivals, celebrate the Yakima Valley's hops, and support Yakima county based arts and science organizations.
Join us for the 16th annual Fresh Hop Ale Festival – the Yakima Valley's premier celebration of our hop and craft beer industries.
•
Saturday, September 29 | 5 – 10 pm | Downtown Yakima, Millennium Plaza
•
60+ Breweries // Wine & Cider // Local Food Vendors // Live Music // Best Dressed Contest & More!
Event info at: https://freshhopalefestival.com/
---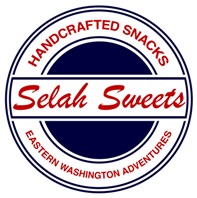 Selah Sweets
Shaved ice, Fudge, and custom ordered snacks.
Vending, Catering, & Concessions.
Eastern Washington Adventures
Outdoor Recreation Info Site that holds many free events.
Eastern Washington Tourism is a free tourism site.
---