2012 Spring ORV Run at Juniper Dunes
Report by Clay Graham / Eastern Washington Adventures
Photos by Clay Graham & Amanda Graham / Eastern Washington Adventures
On Friday the 13th (April of 2012), we met up with the other Eastern Washington Adventures members to camp out for the Spring ORV Run at Juniper Dunes.
After we got camp set up, we took an afternoon run. The group was small since the main event was plan for the next day. On this run it was Guido in his TJ, Icesis & kids in his RZR and me & kids in the Tweety Jeep. We covered a lot of ground until something happened to the Dana 35 in the Tweety Jeep. It has some loud popping sound. I was able to wheel it back up to the main road and back to camp.
Around 10 AM Saturday April 14th we headed back out to the dunes with a big group of all types of ORVs. Since my rig was down, Odo and I rode with Guido, Kenny24 took two of my other boys and my daughter rode with Icesis in his RZR. Thanks guys!
Out at the big dunes below the upper parking area a few more showed up. We headed out to the Northeast big dunes wheeling the trails all the way. We had a blast out in that section of the Juniper Dunes.
After awhile we wheeled on back to camp for the Potluck Dinner. Thanks to a lot of people pitching in for Potluck Dinner, there was plenty of good food. We had a bond fire that followed dinner. Thank you Kenny24 for providing the fire wood.
Sunday after packing up camp, we took the finial run. I rode my quad, Kenny24 took my 3 boys and Power Wagon took my and Kenny24's daughters. Thanks guys for make it so my family could go Sunday too. We also had AlwayswrenchN in his YJ, TJ40 in his TJ and Craigen on his quad. We covered a lot of ground on Sunday too. It was a blast.
We pull out of camp around 5 PM or so with the kids not wanting to leave. We cannot wait to go back to Juniper Dunes to play.
Thank you to everyone that came out to make this a fun trip.
Here are some photo of he weekend at Juniper Dunes:
Friday the 13th!
Setting up camp.

The first group run.
Guido playing in a bowl.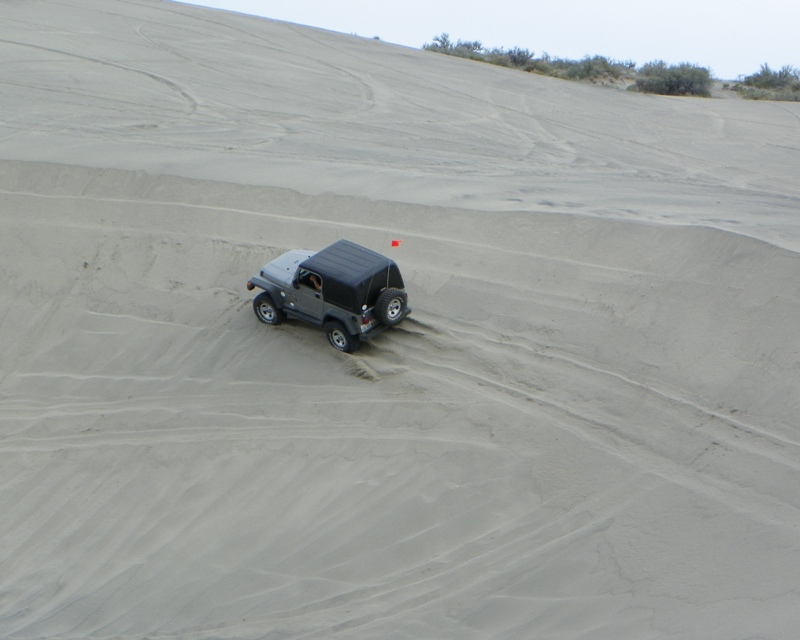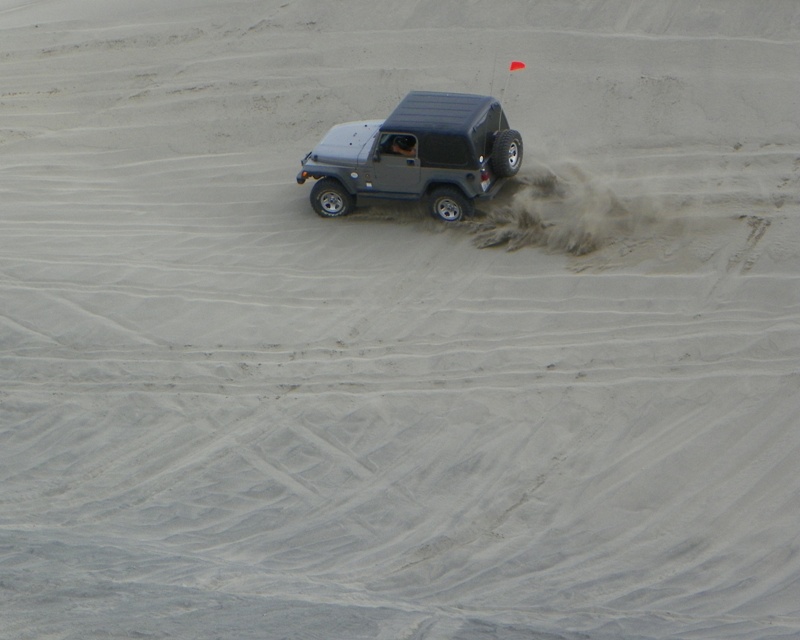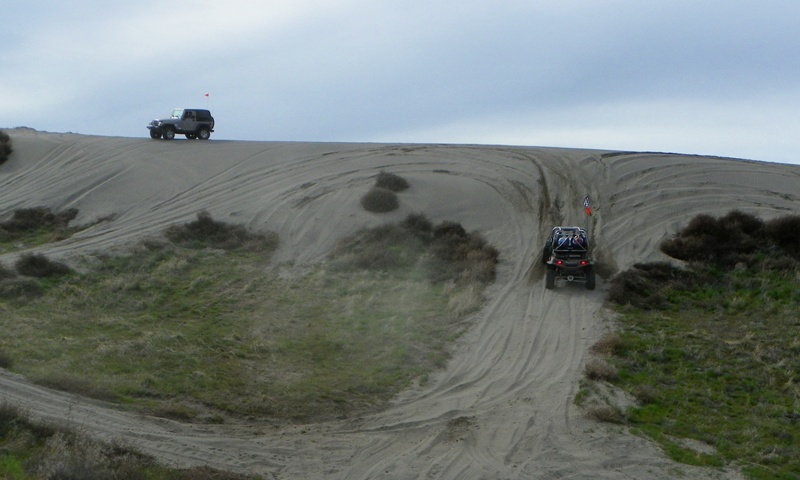 Icesis getting it with his new RZR.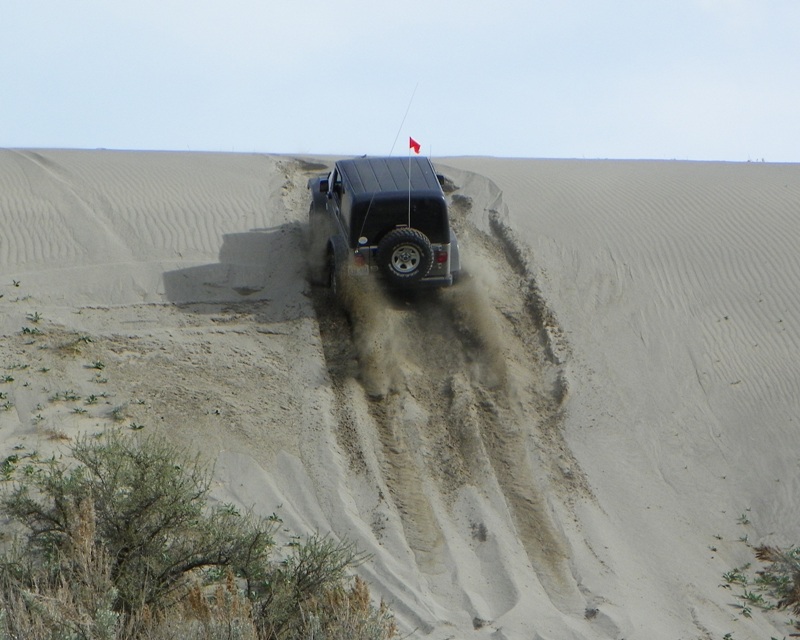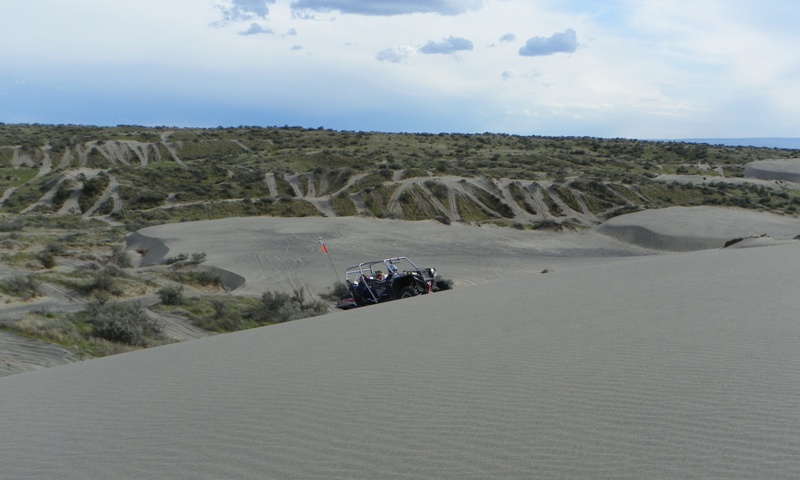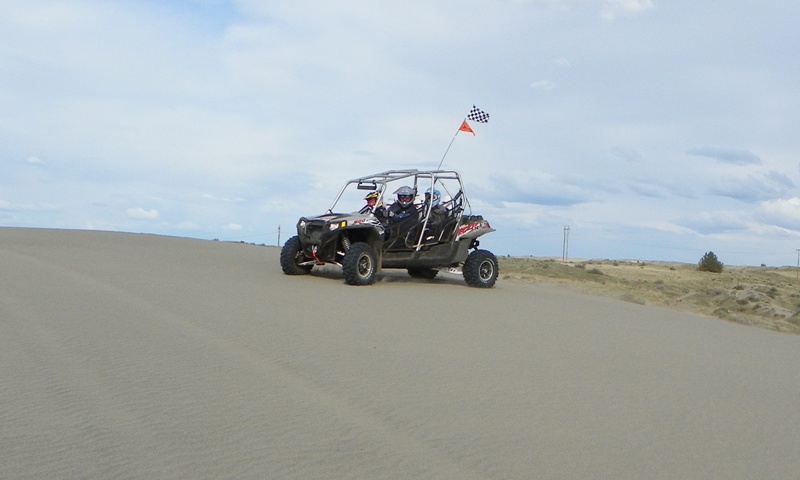 Day two, Saturday the Main Event!
Heading from camp toward the dunes.

Bobracing was waiting out at the main dune area for us.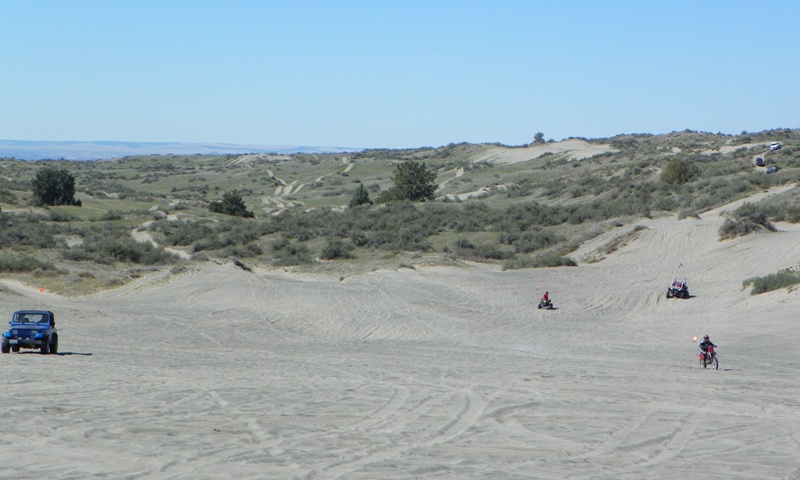 Power Wagon & Icesis.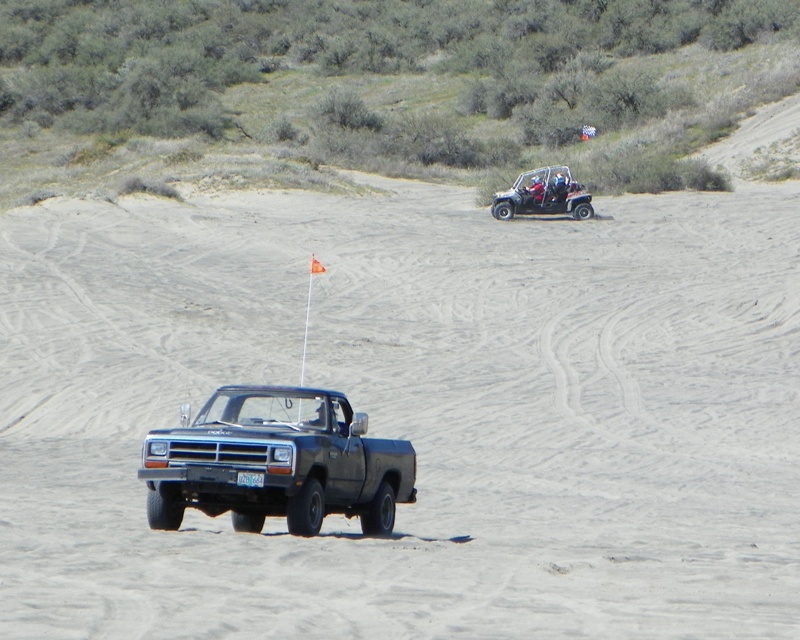 Bobracing caught up with us.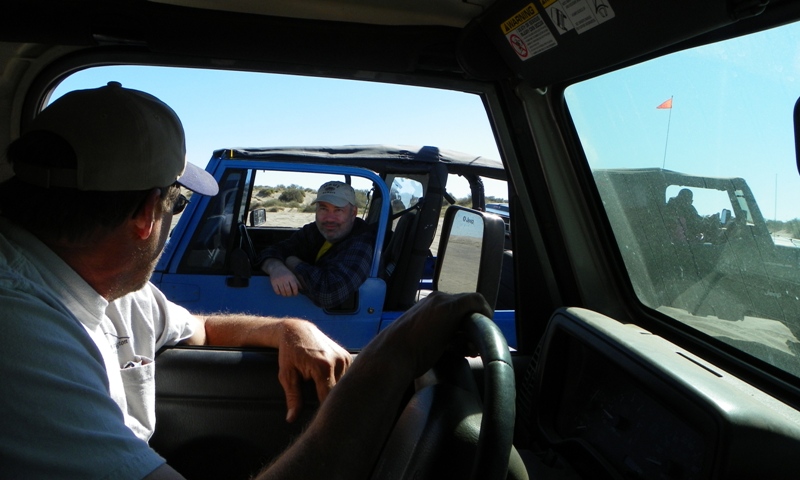 Spot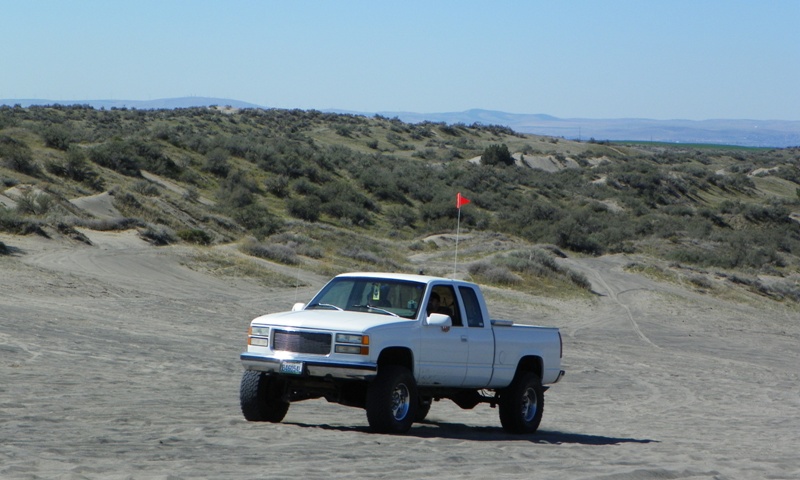 Barbie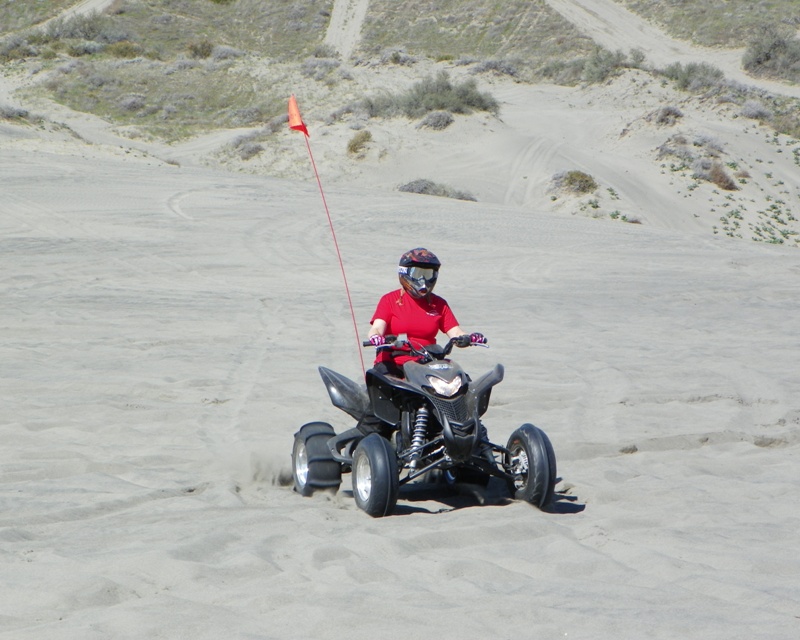 The Middle Kid & Colemancooler.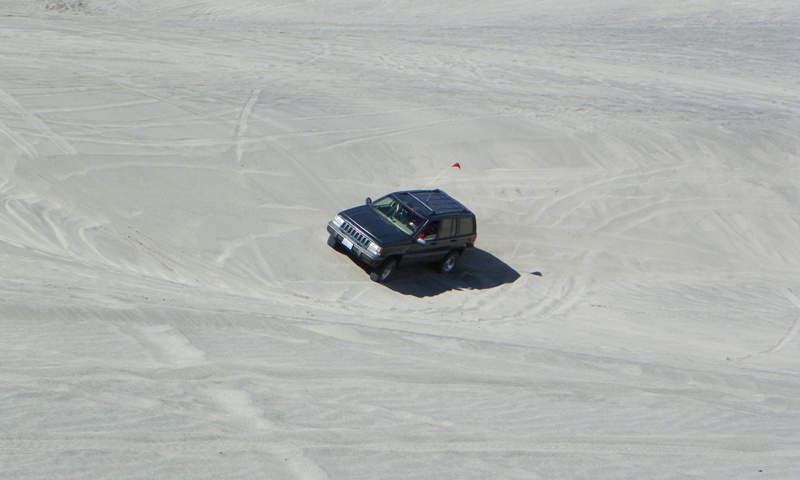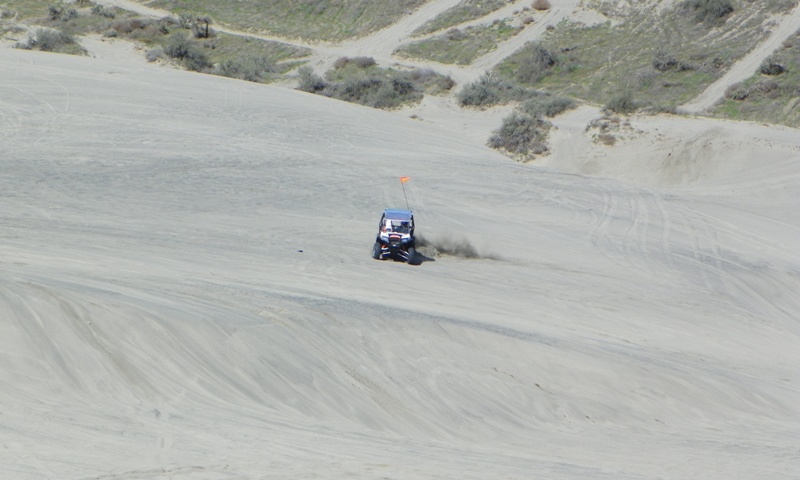 Kenny24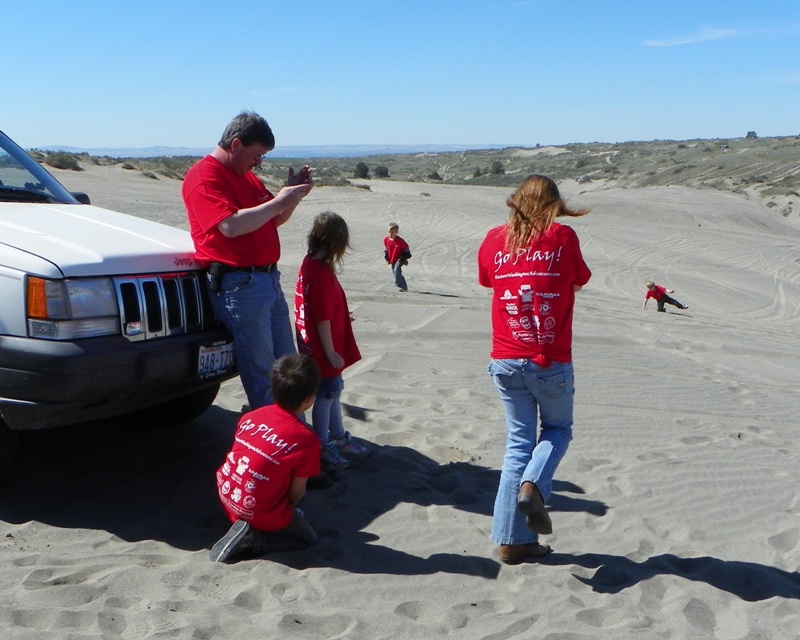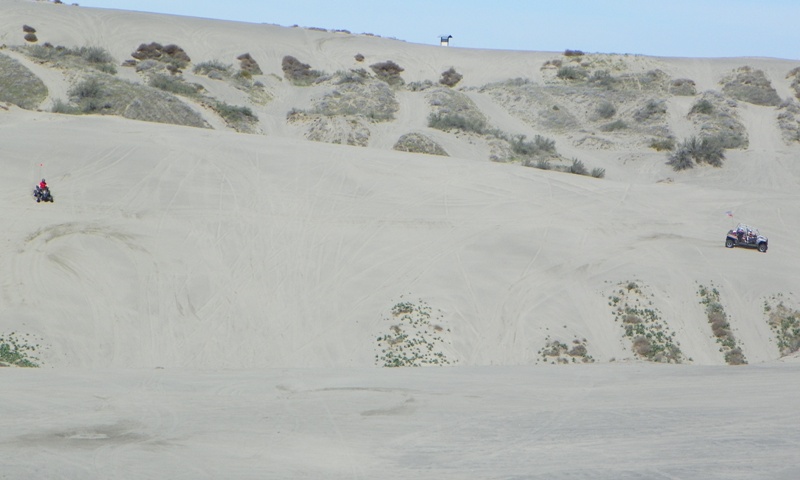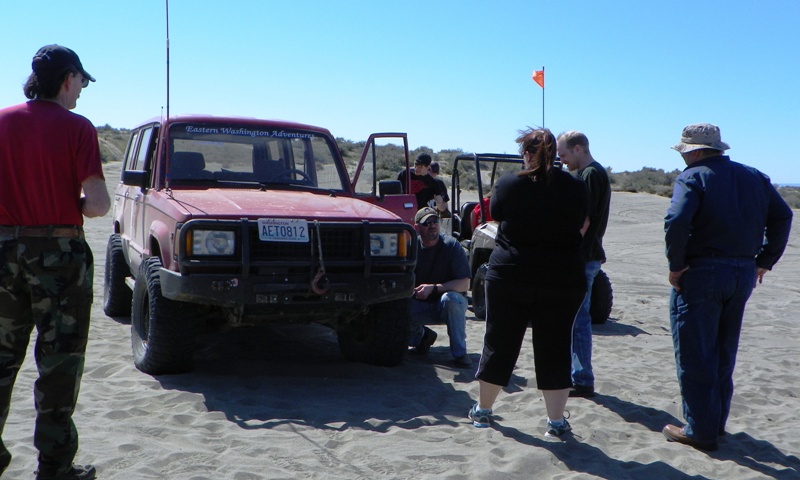 Red Goat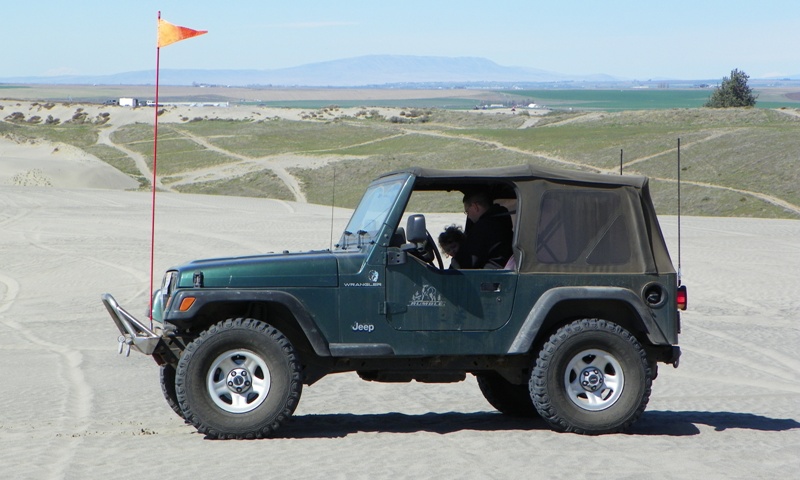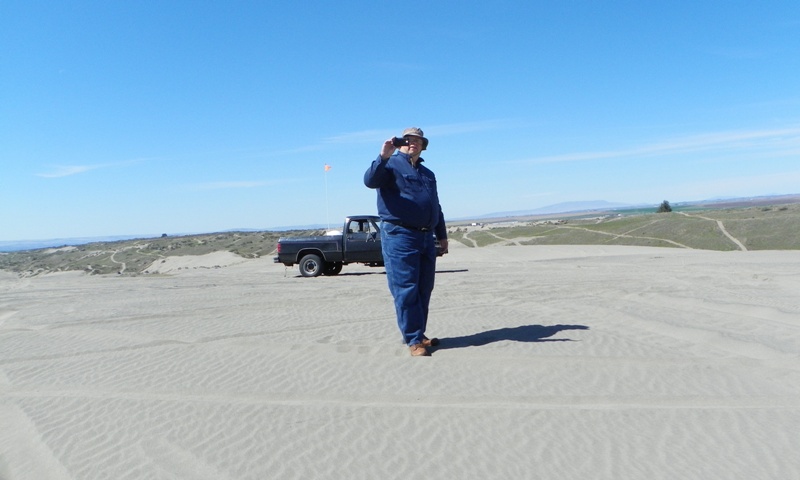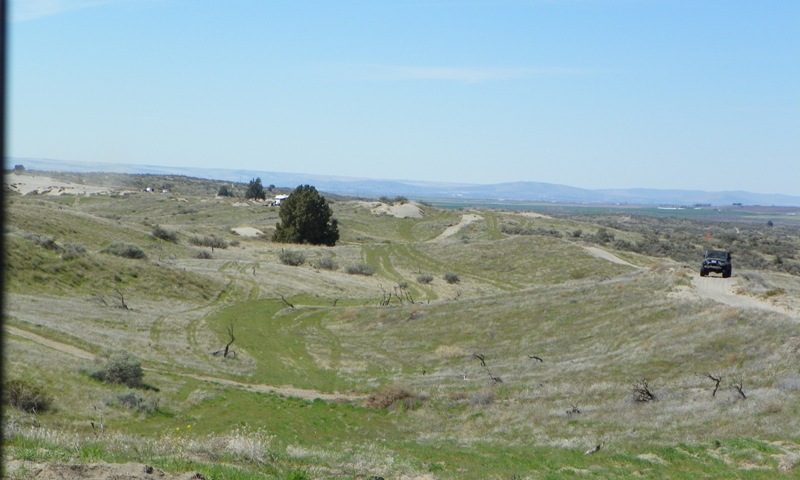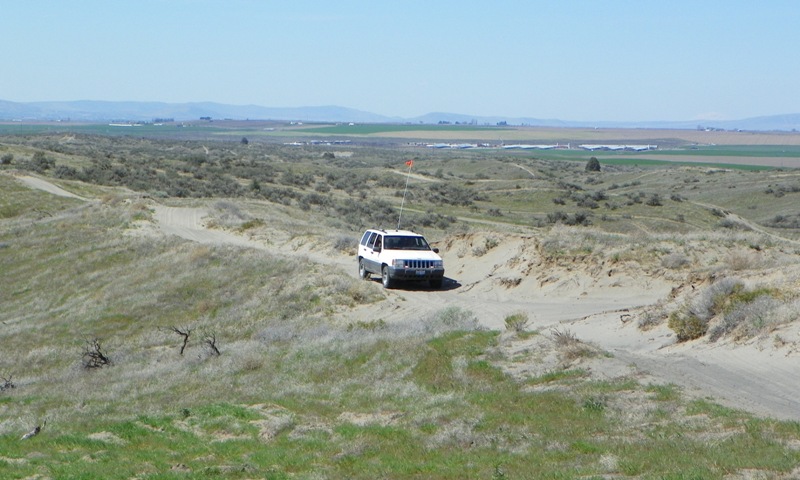 Red Goat has a happy kid!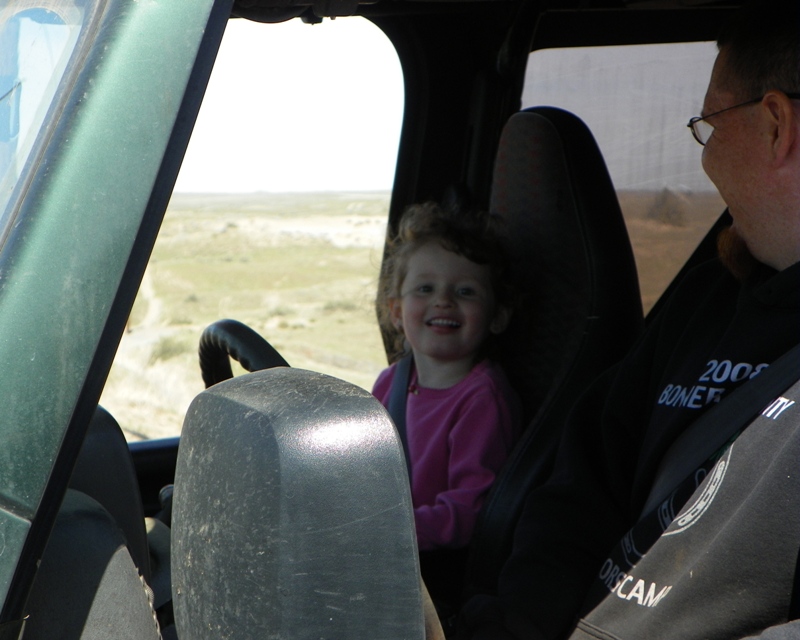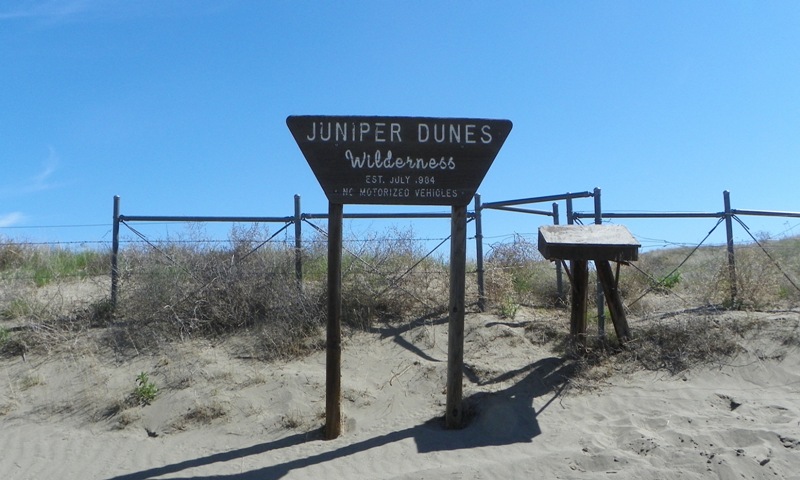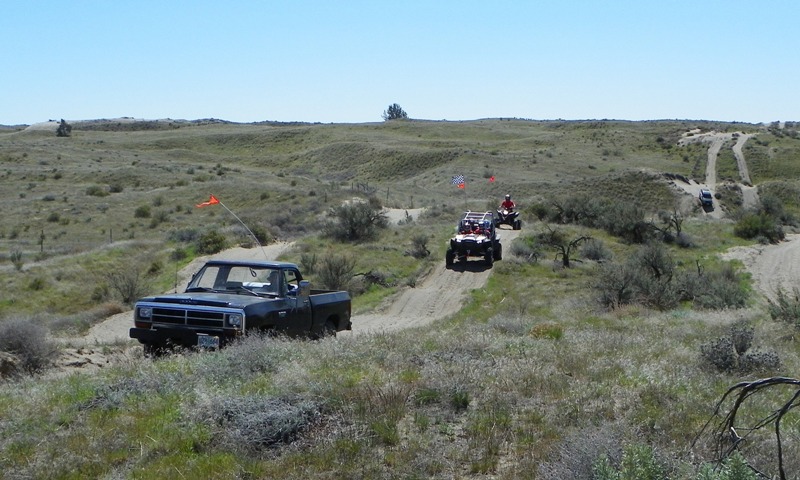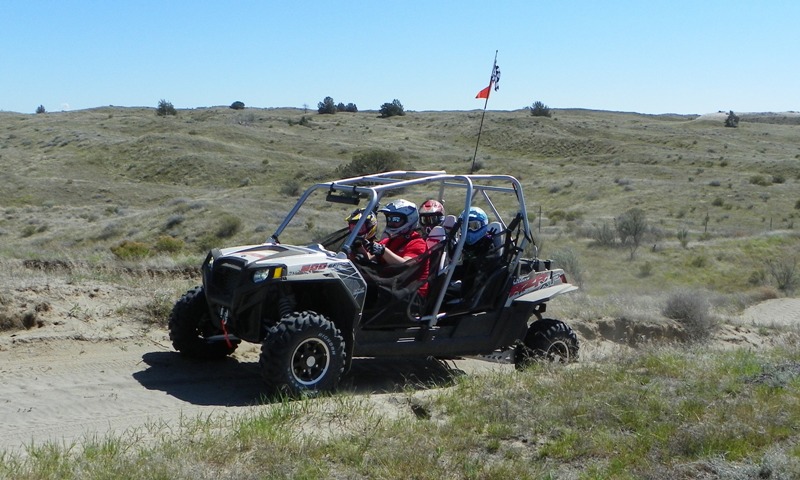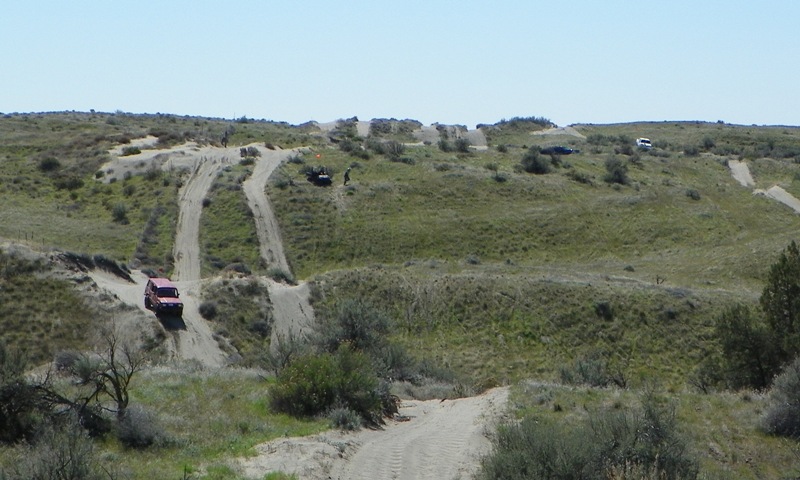 Jeffs_62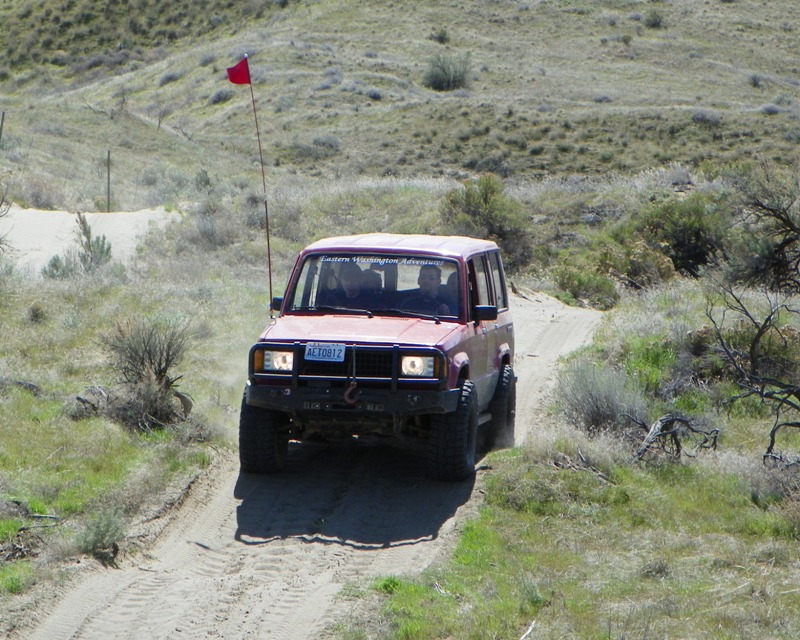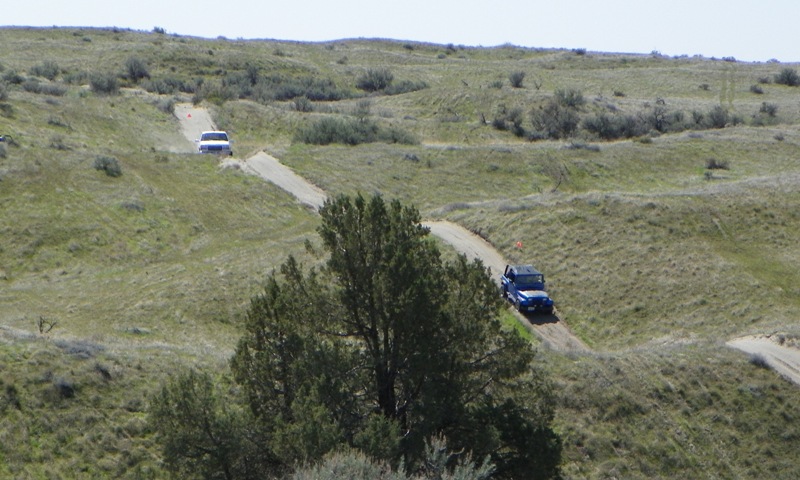 Kenny24 took a few tries at this climb.

Almost!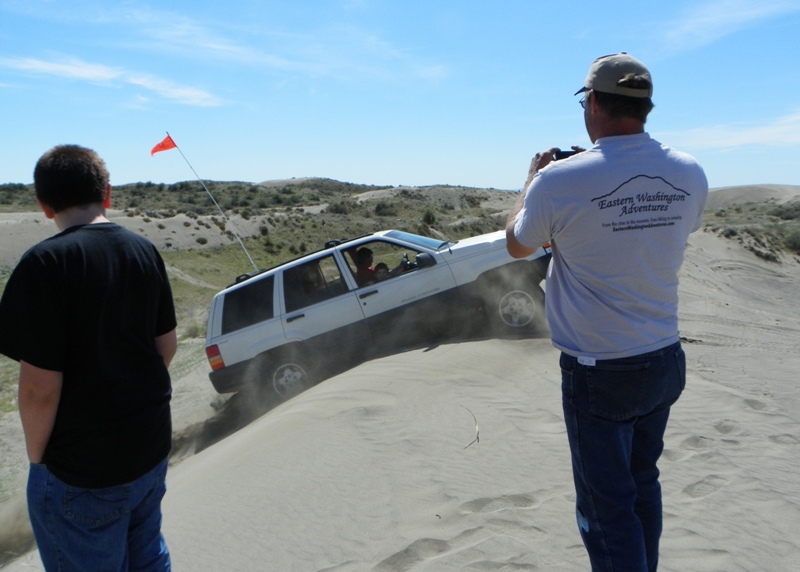 Bobracing trying the other side.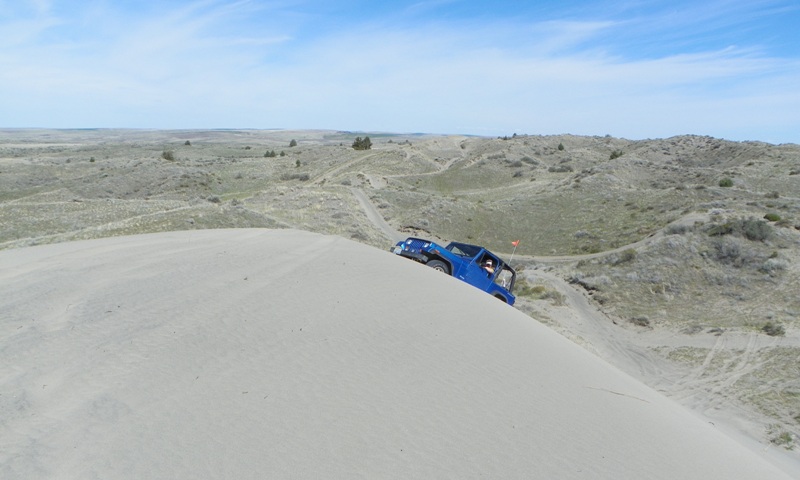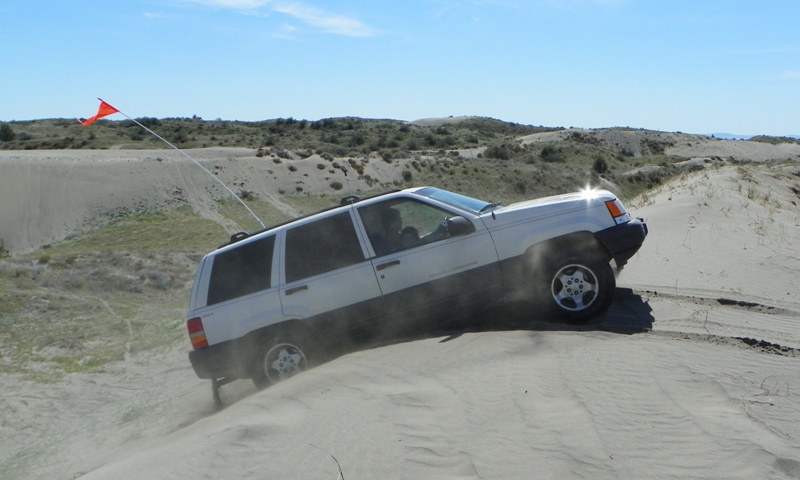 Spot gave it a few tries.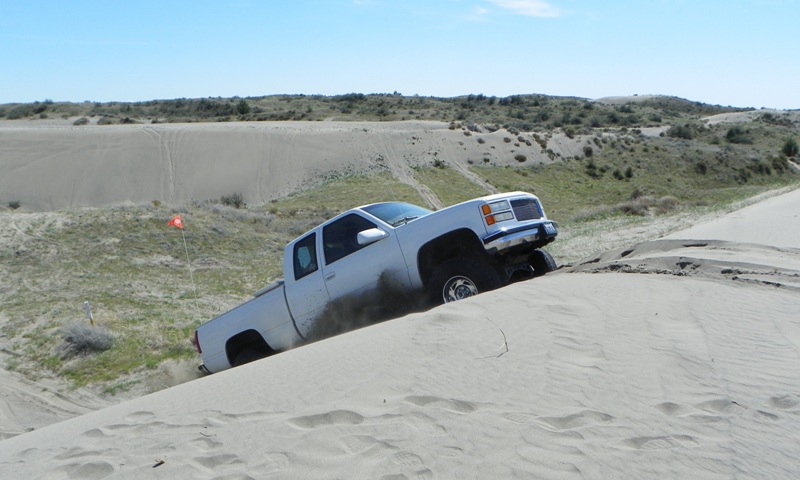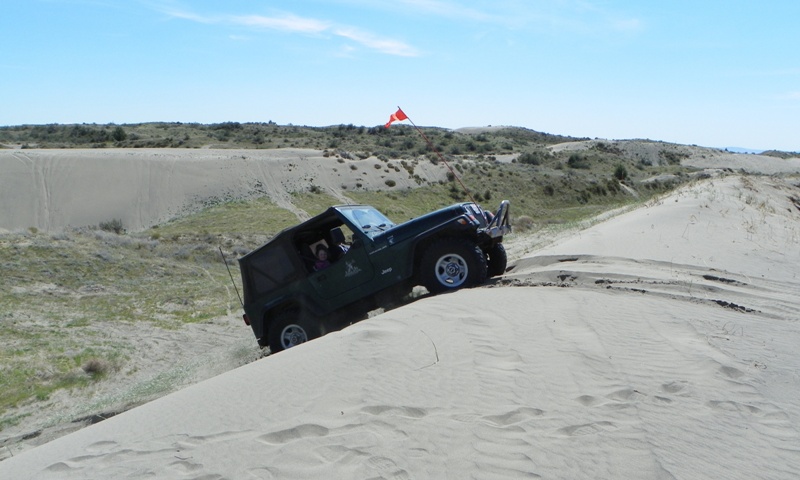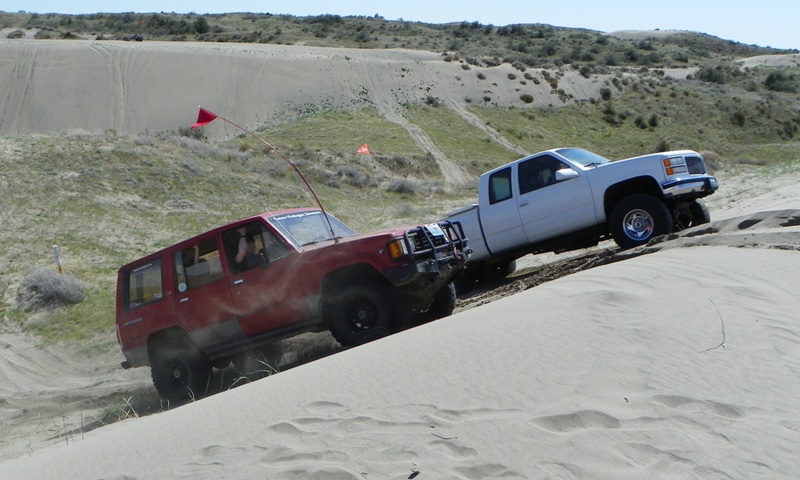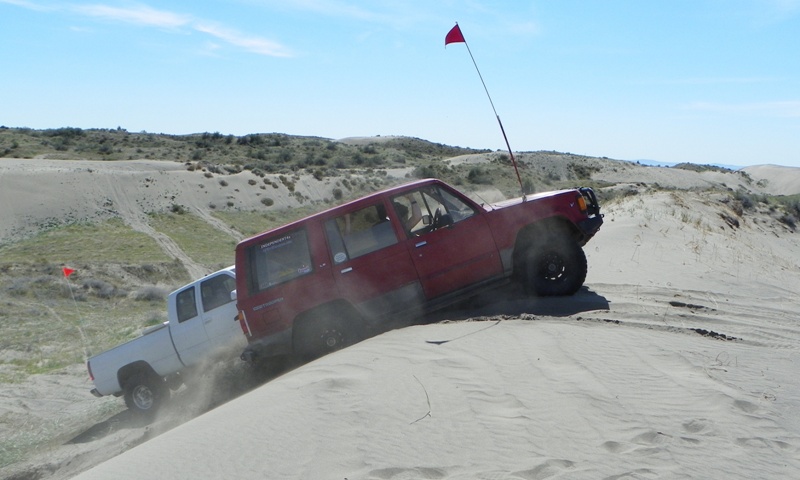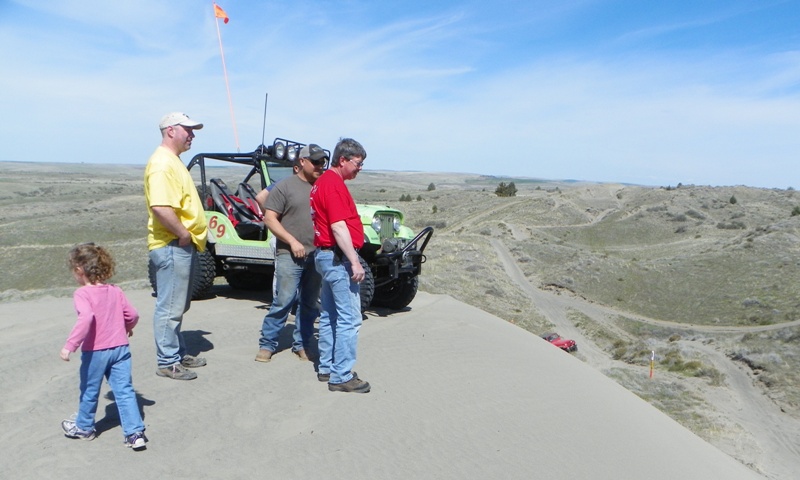 The Middle Kid took a few runs at the climb.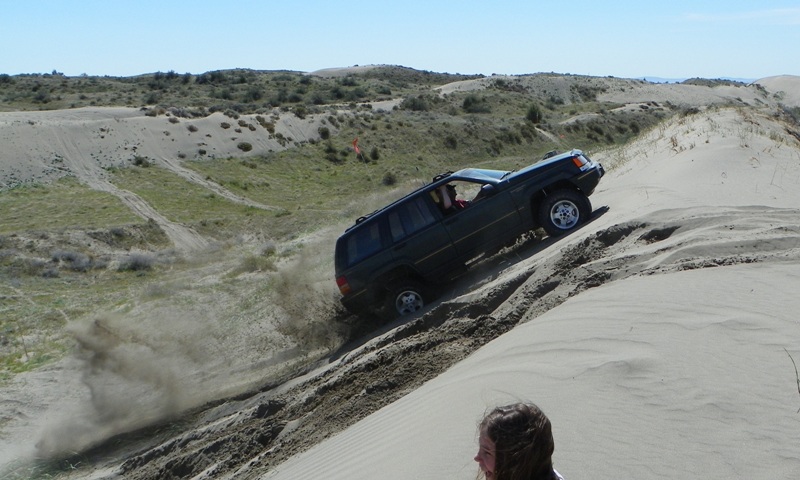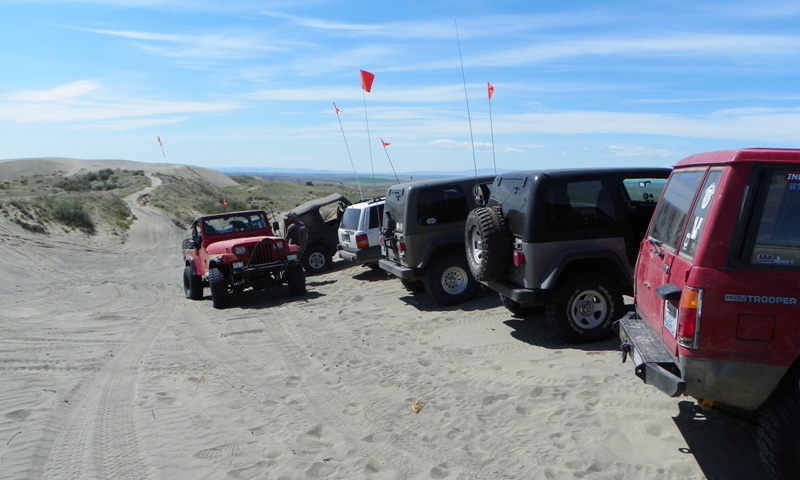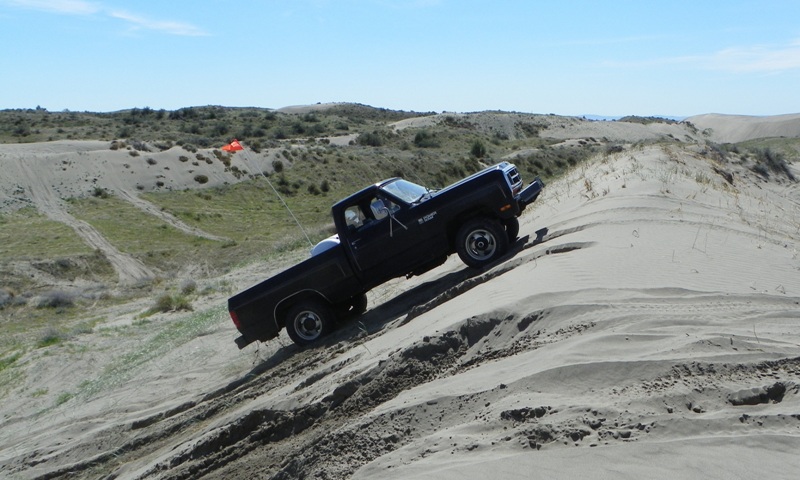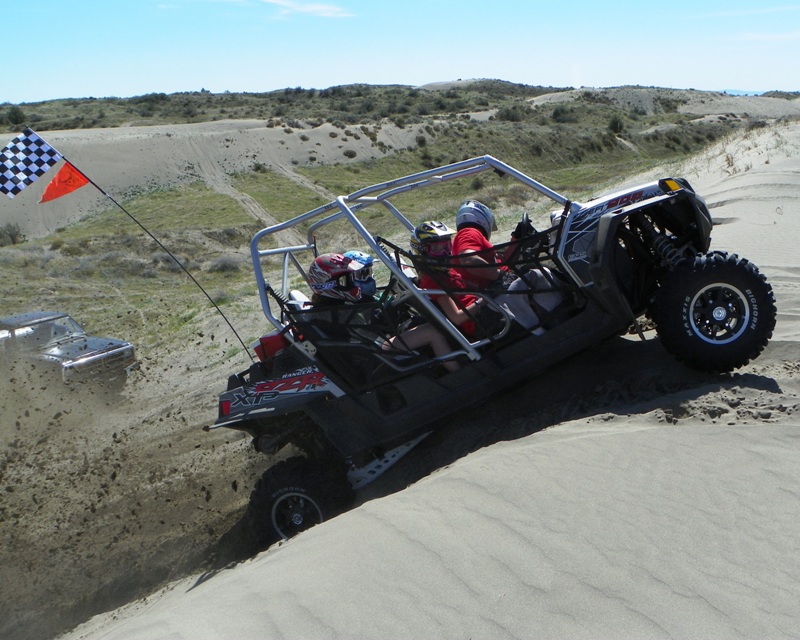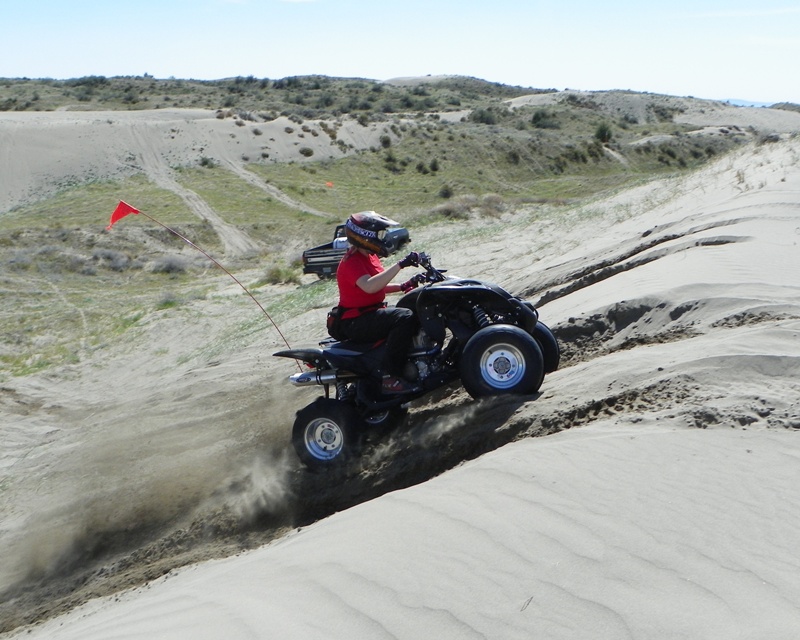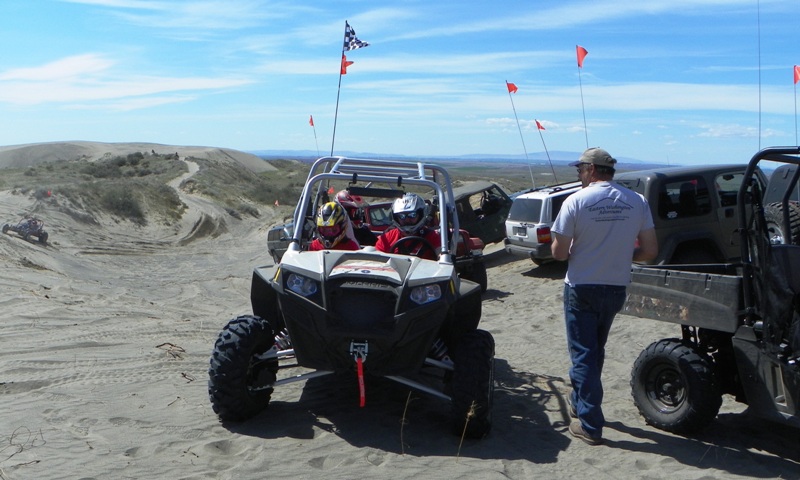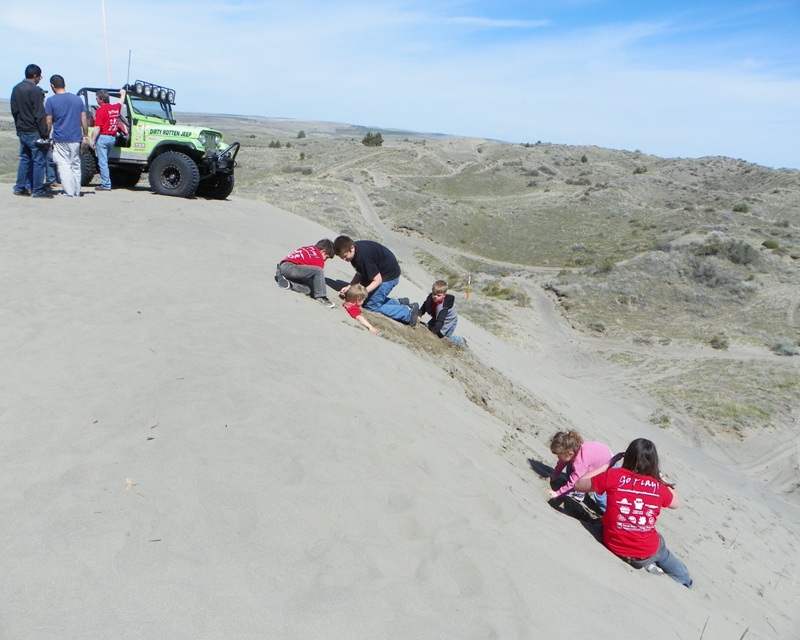 Odo stuck in the sand thanks to his friends. LOL

Bobracing testing his luck with his stock YJ.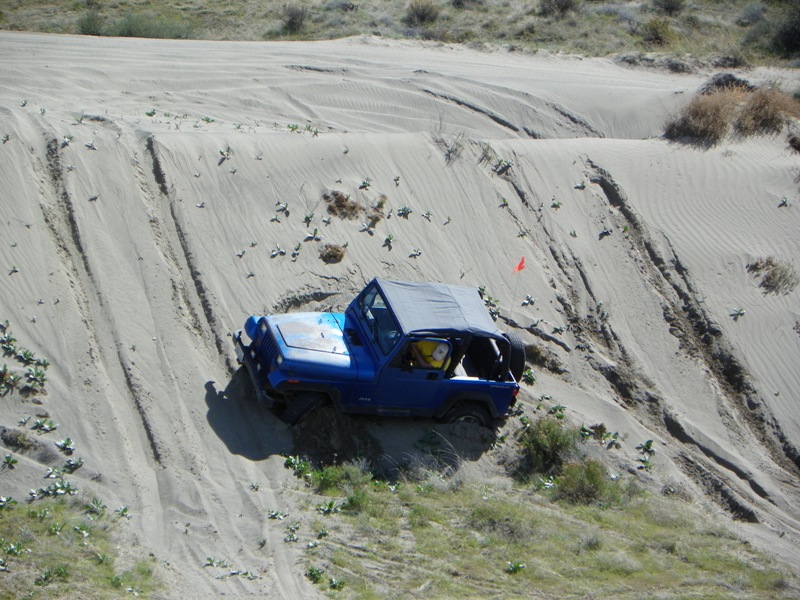 And he's out.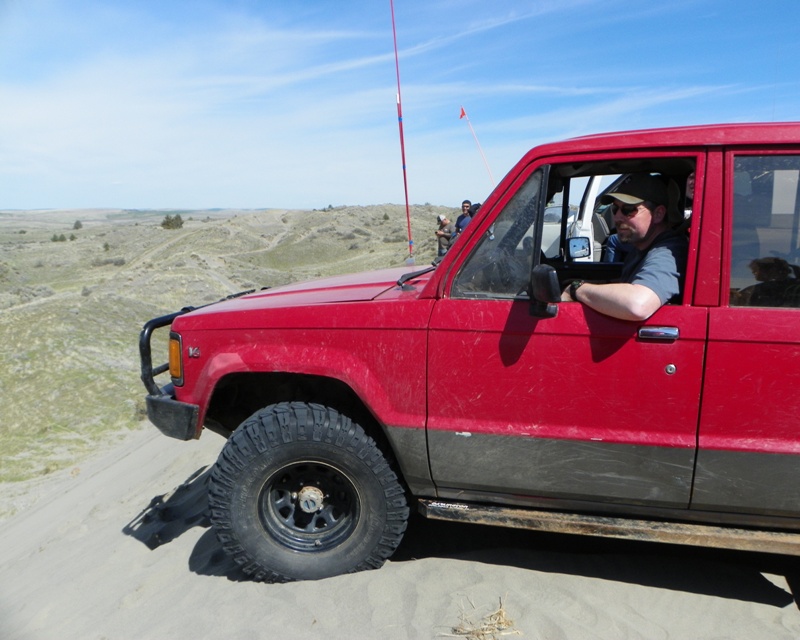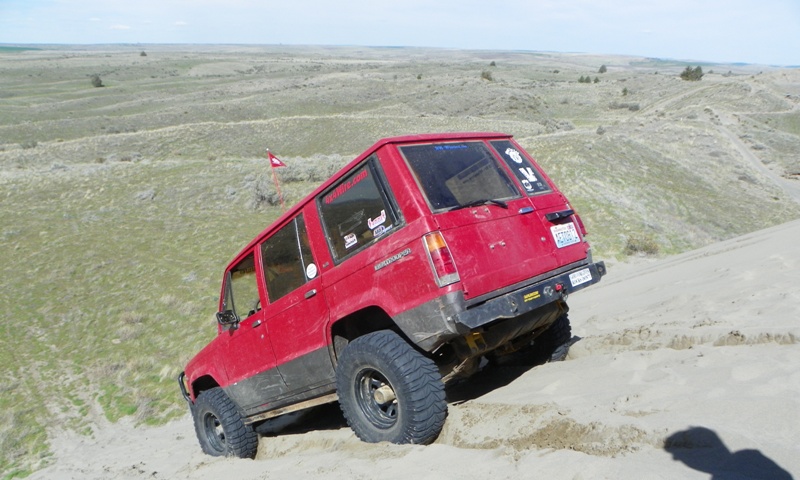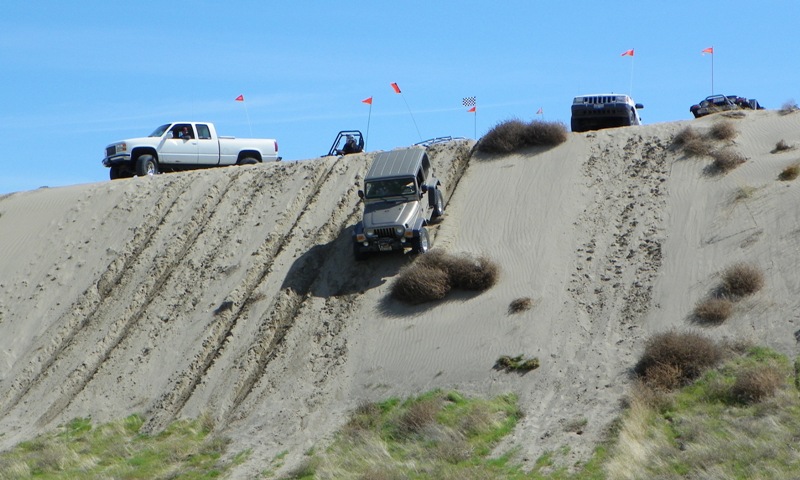 We found Bobracing stuck.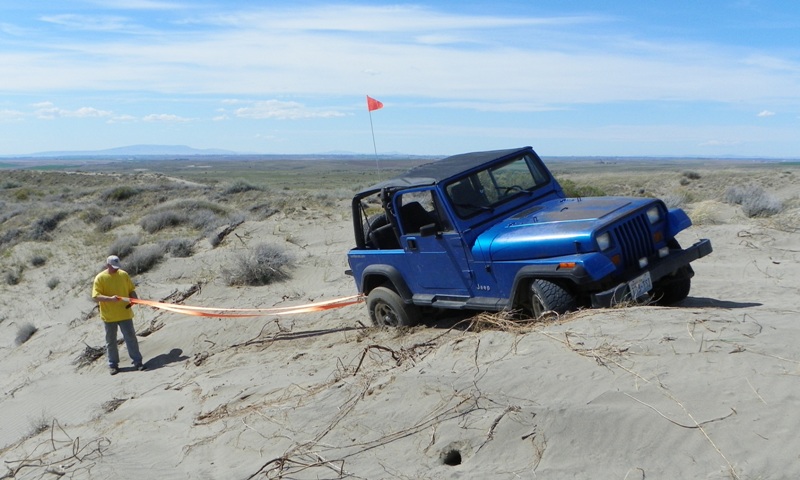 Power Wagon coming to check things out.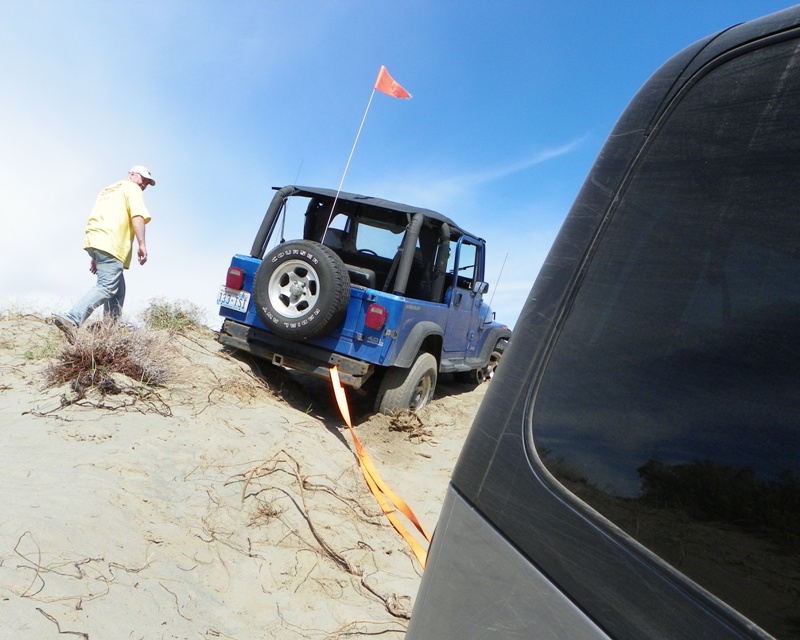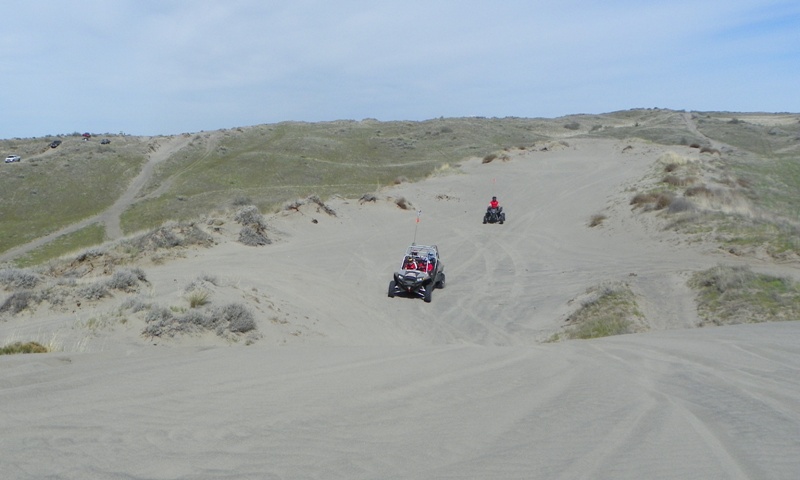 Moving on.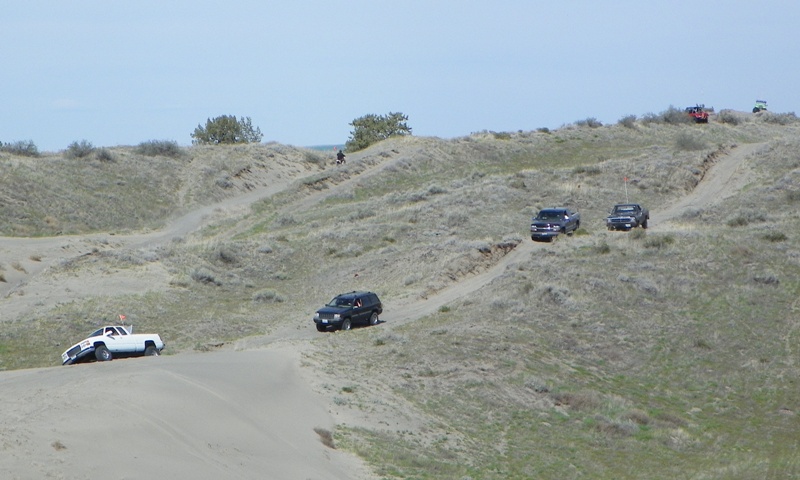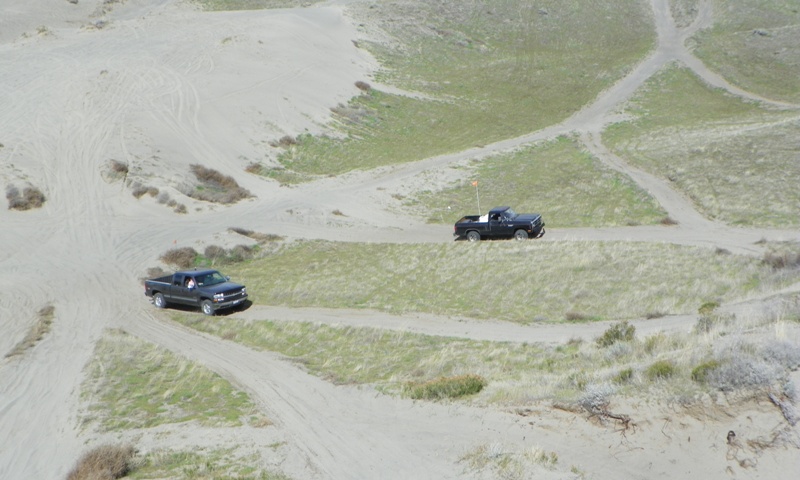 This is a big climb.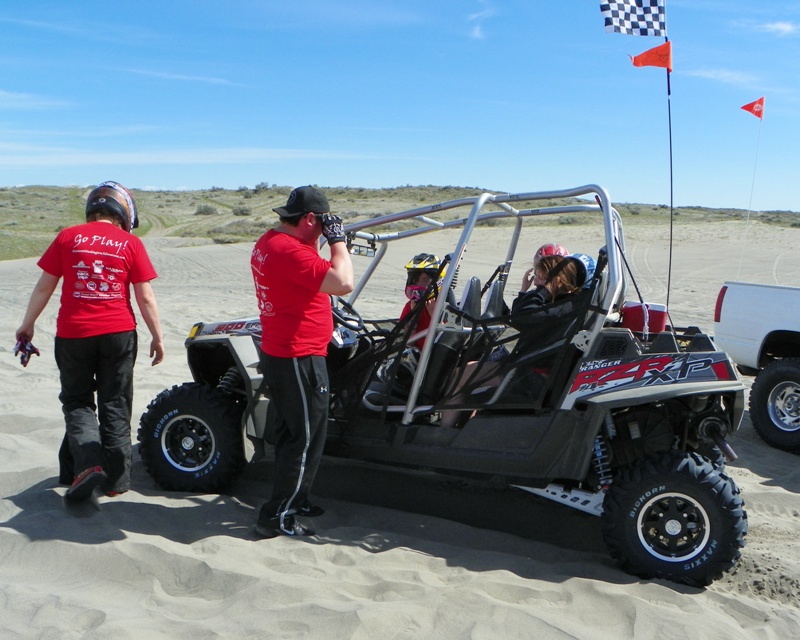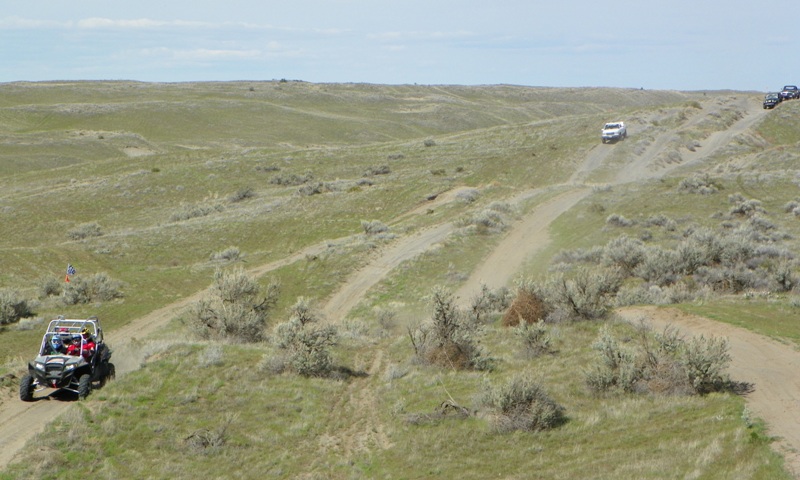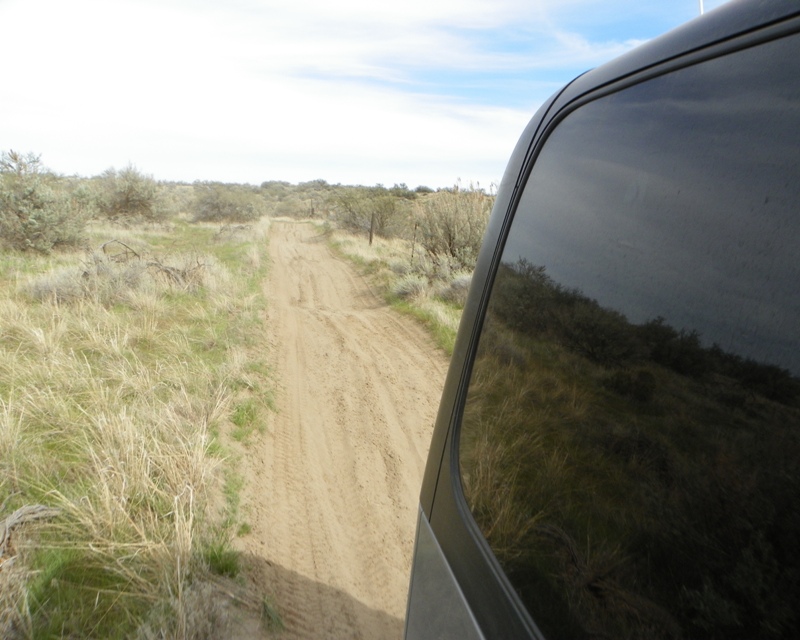 Coming back into camp for the Potluck dinner.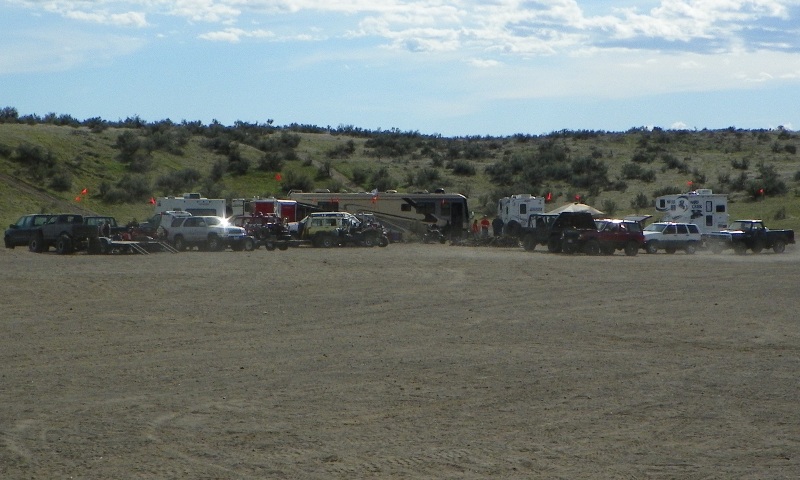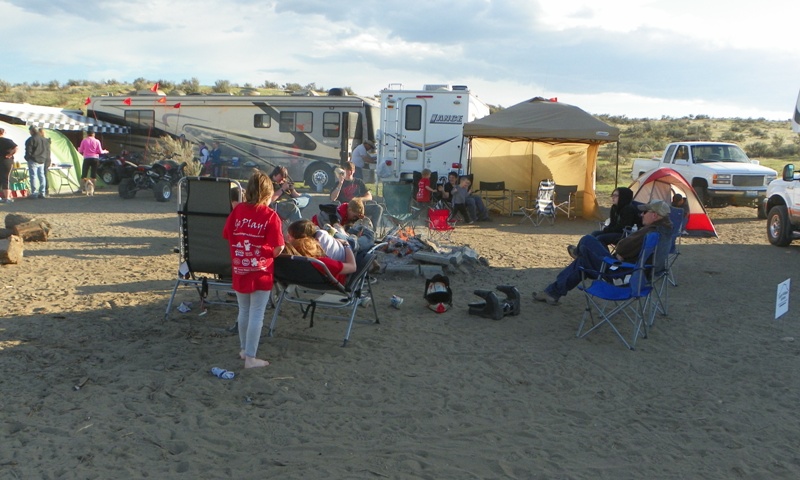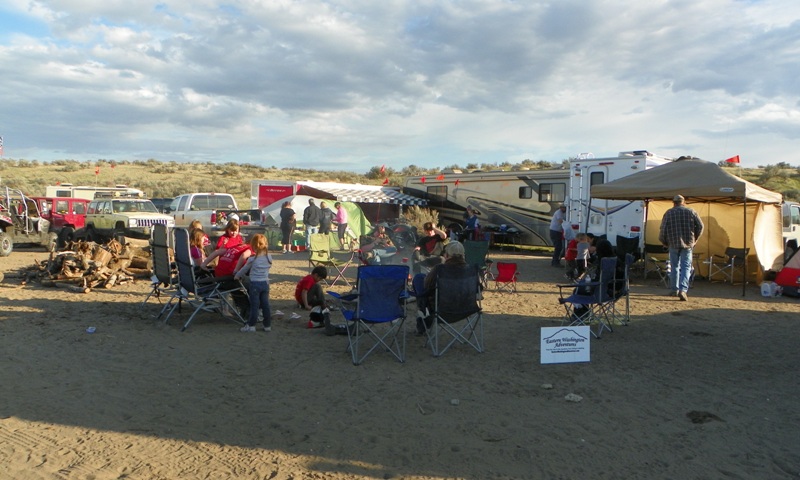 The food line.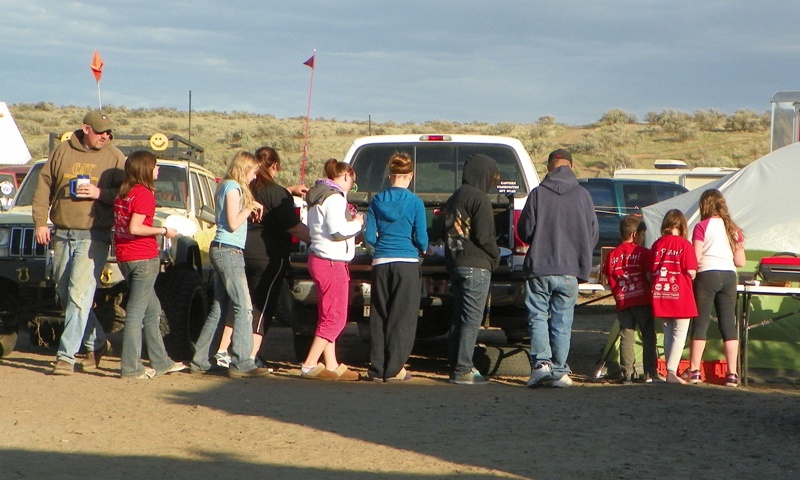 The cooks.

Kiss the cook!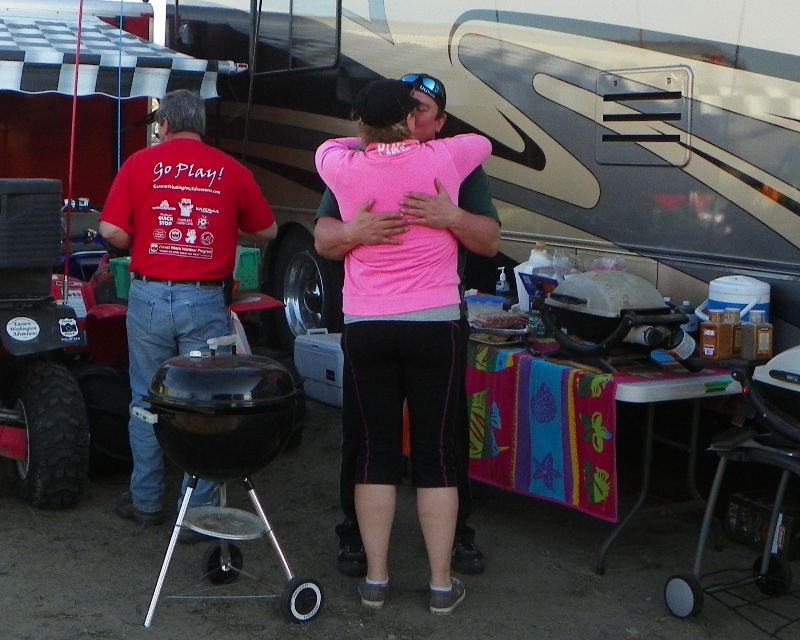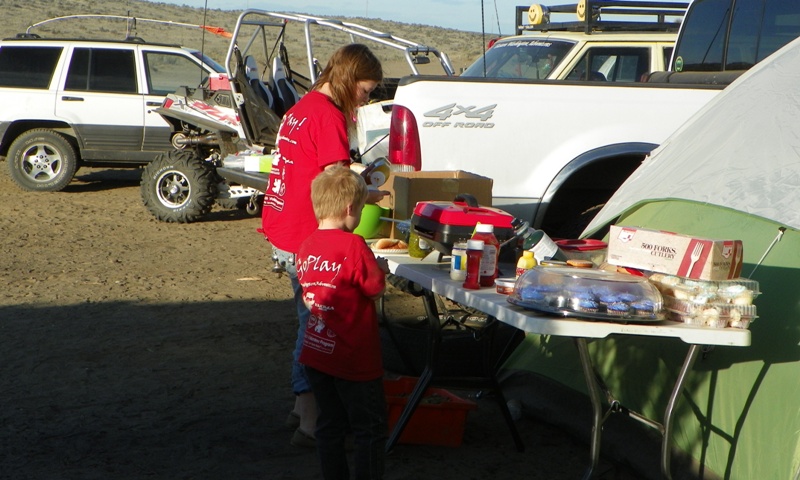 Every hear of someone with their head stuck in the sand?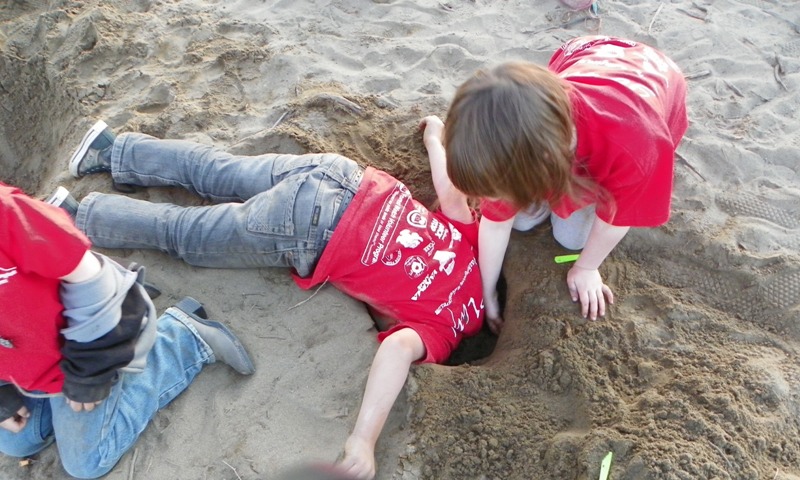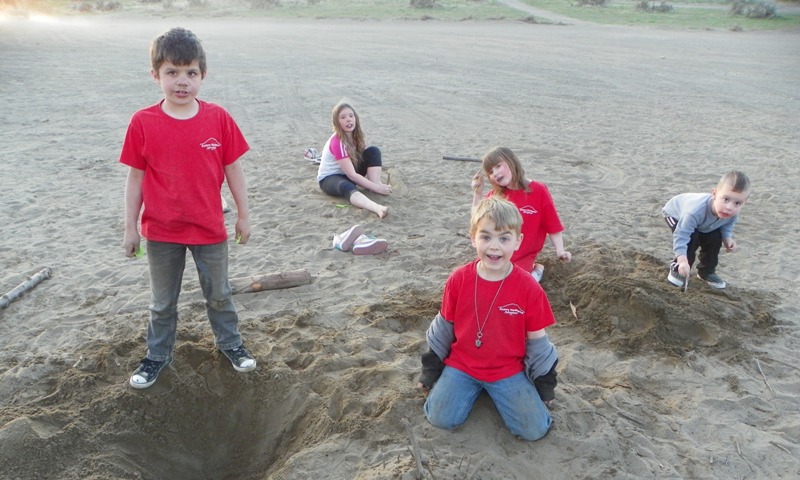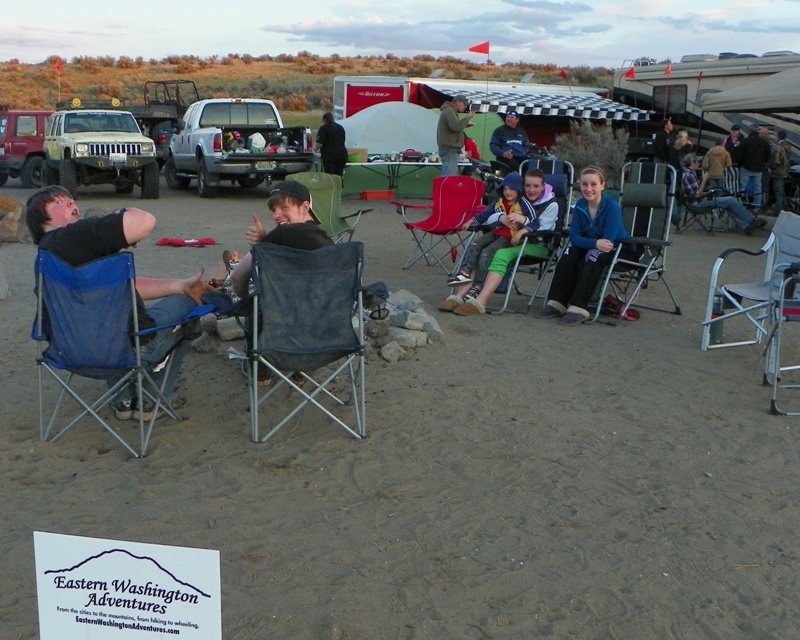 Day 3, Sunday!
Doc riding around camp.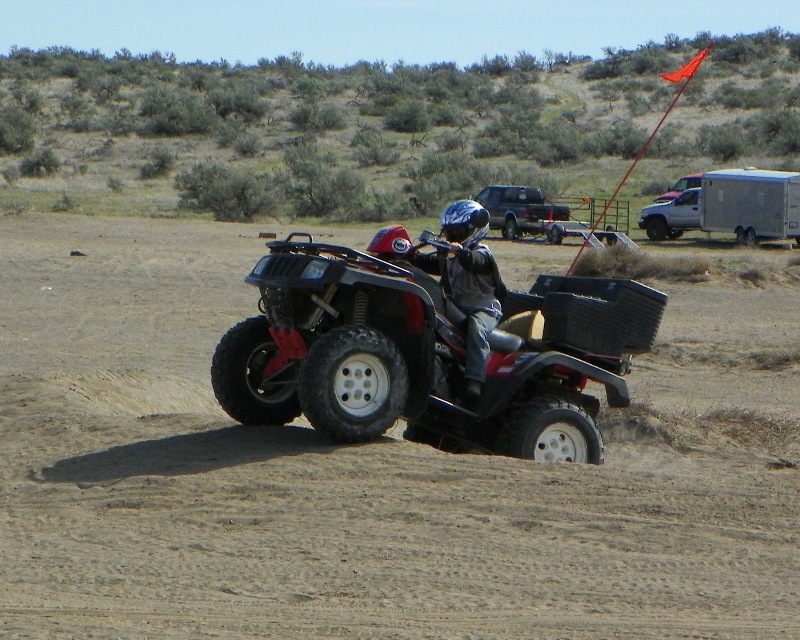 A snake in camp.

Breaking down camp.

Kenny24 telling a fish story. LOL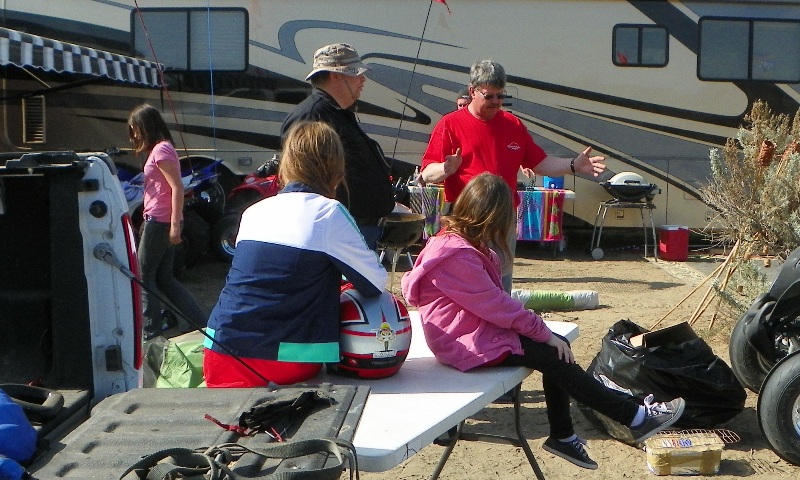 Odo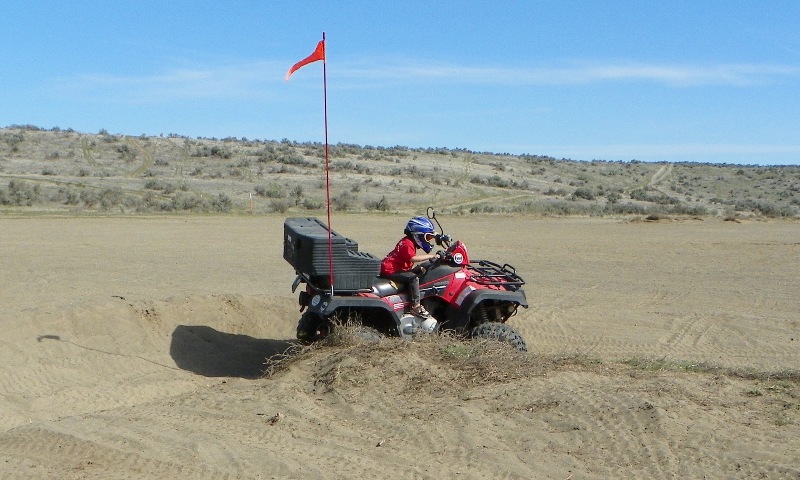 After packing up we headed out to the dunes.
The ORVs of the day where; AlwayswrenchN in his YJ, TJ40 in his TJ, Kenny24 in his ZJ, Power Wagon in his Dodge, Craigen and Ceg on quads.
The first break.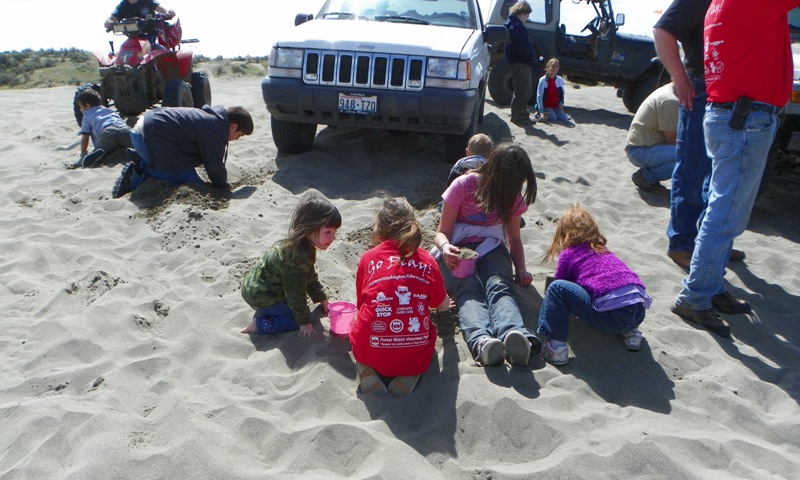 Craigen and I split off from the group to get a photo of the Juniper Dunes Wilderness sign.

Waiting for the group on a hill above where the Wilderness fence and pipeline meet.

We met up with the group at the Northeast big dunes.
AlwayswrenchN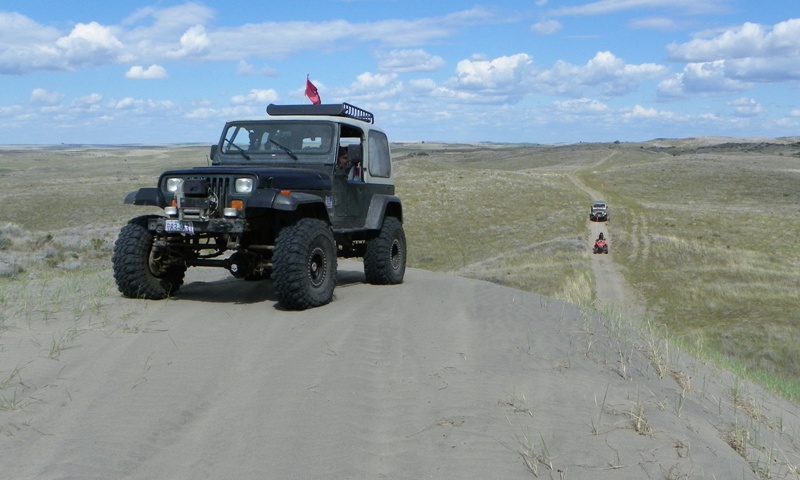 The last stop before heading back to camp.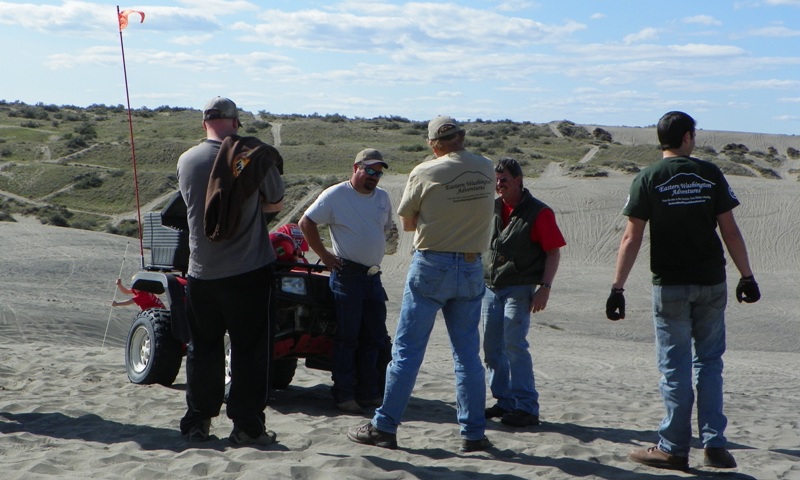 Photo by Amanda Graham / Eastern Washington Adventures
Loaded and waiting for Odo to finish his sandwich to head for home.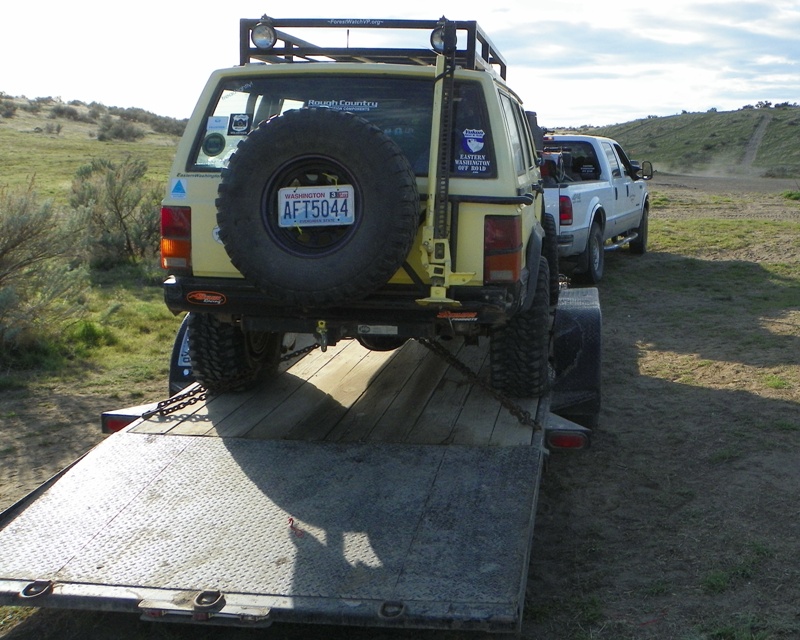 Here are a few photos from my cell phone:
Leaving the Club house on Friday the 13th.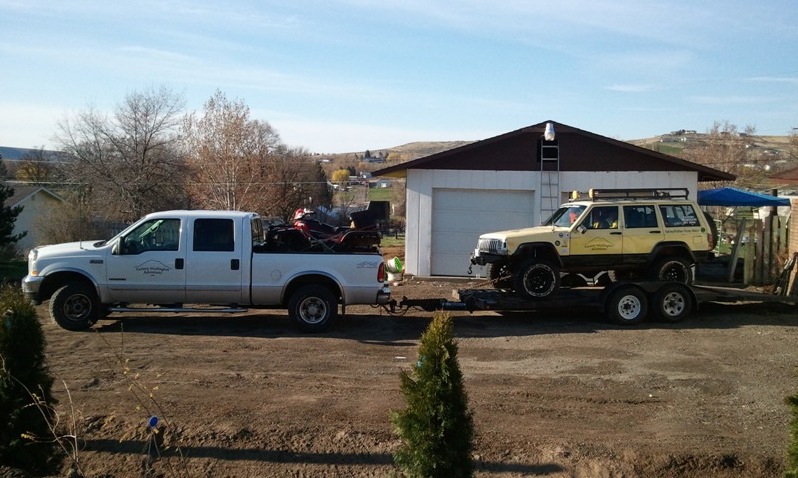 Gas for Tweety Jeep in Sunnyside.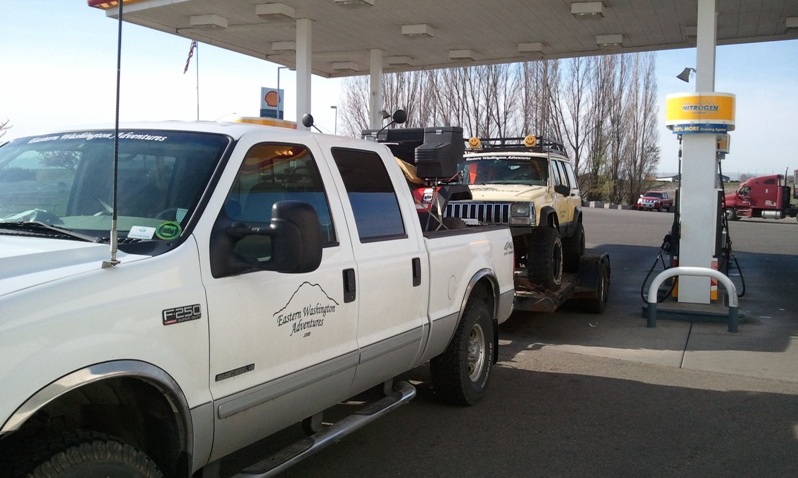 Pulling into Smith Canyon.

Lunch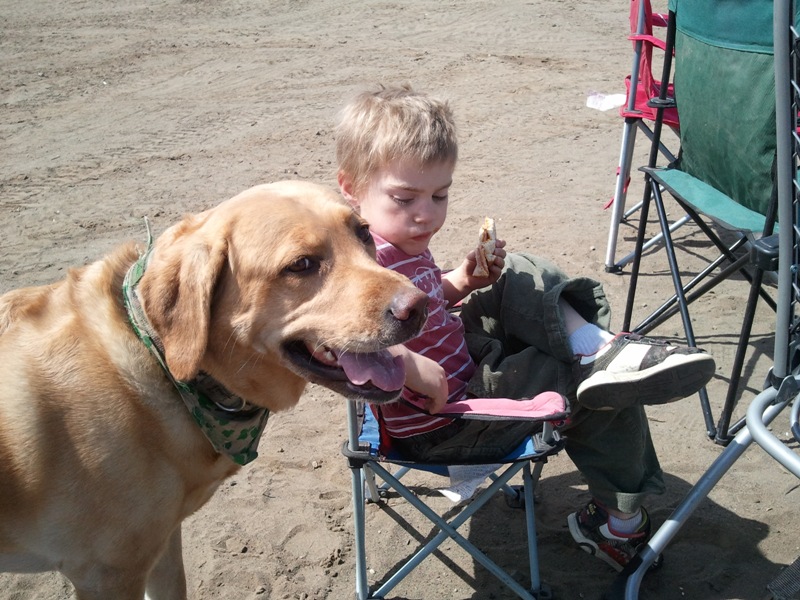 The kids rode around camp.

One of them flopped my quad.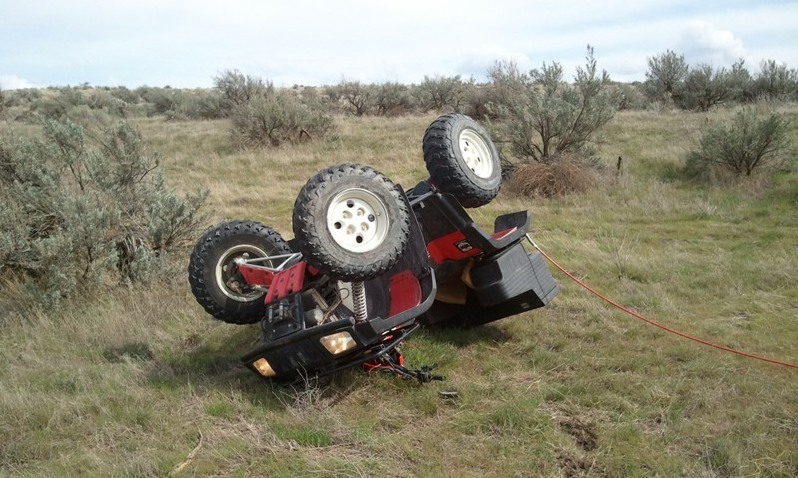 Saturday's run.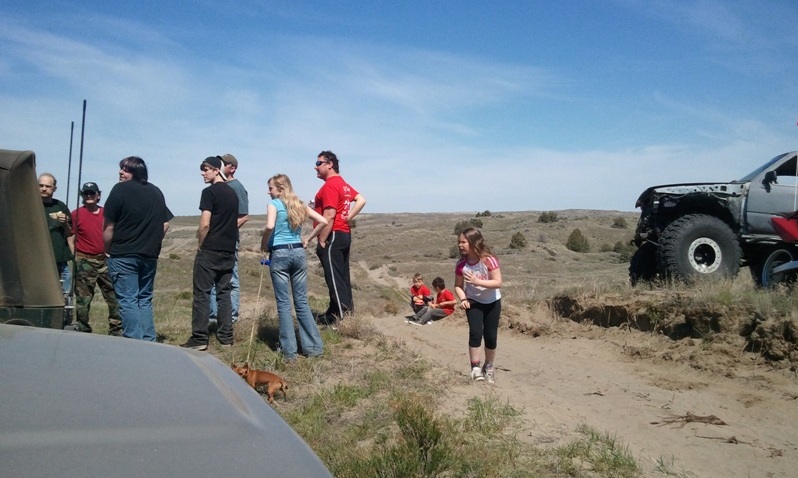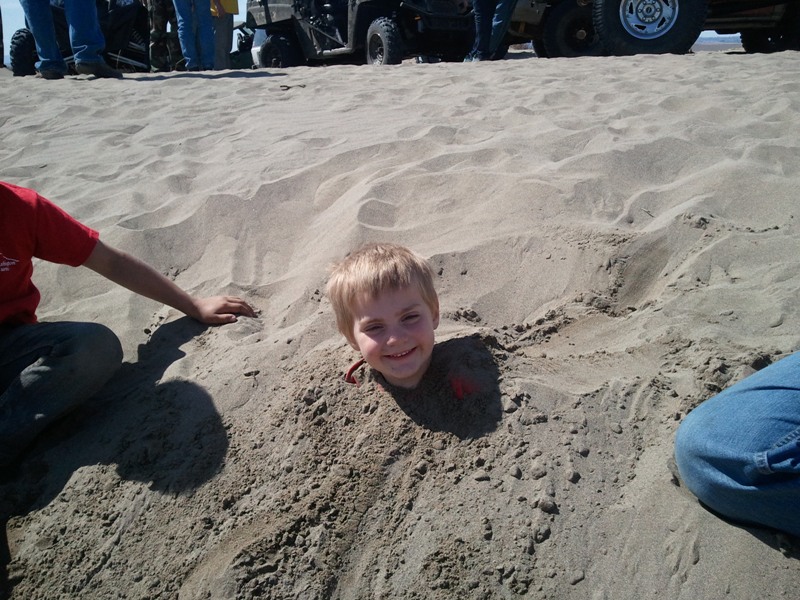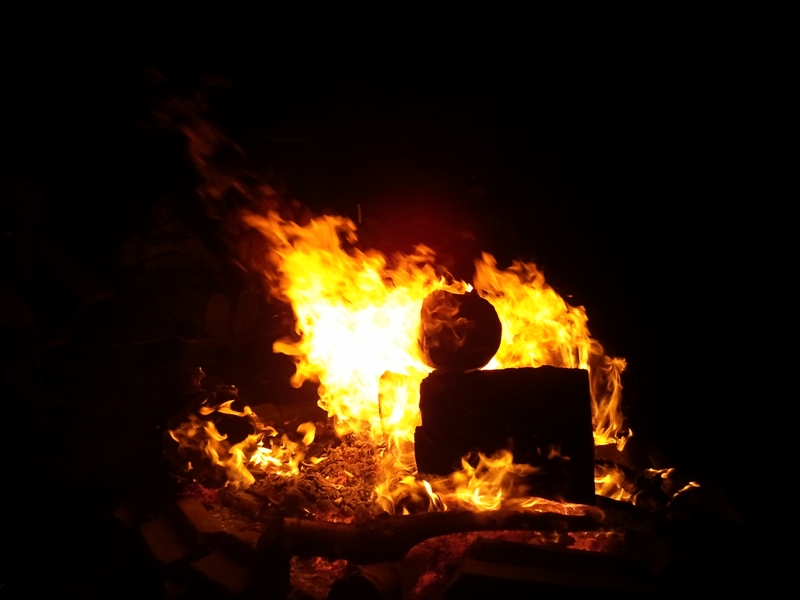 Sunday