Father's Day 4×4 Run at the Nile
Report by Clay Graham / CegPics.com
Photos by Clay Graham & Charlie Graham / CegPics.com
On Friday June 15th, 2012 a lot of Eastern Washington Adventures members met up near Saw Mill Flats to camp for the Father's Day weekend and to run the 4×4 trails in the area. Guido and TJ40 had Campers, Rangerat had a RV, BlindPilot, Joker, Spot and Warbi were in tents and I had my truck bed with a canopy. We had a small city in the forest.
On Saturday around 10 AM a Bobracing and Test Dummy showed up a long with four rigs from the Shindig Wheelers.
There was fourteen rigs counting the ones in both groups. We headed up the FS1600.
We turned down 4W697. Not to far down the trail there is a steep drop off. We went down one rig at a time until we were all to the bottom.
We headed on down 4W697 through the tight trees along Glass Creek. We cross the creek three times and headed back up hill.
On up toward the top of the ridge there was a little off camber. It was not to bad but could be if wet.
Up where the trail turns onto FS1605 we met up with two more Jeeps. We took a lunch break there.
After lunch we moved on with sixteen rigs. We run together until Warbi's JK had a steering problem. We turned around to help Warbi and the Shindigs moved on.
Warbi some how bent his pitman arm on his JK. Test Dummy got the rig where it would turn both ways some and we headed back down to the nearest forest road which was FS1617.
Ones on FS1617 we headed out toward FS1611. Not to far down the road we had to stop to cut a tree off the road. TJ40 was nice enough to run the saw. Once the road was cleared we moved on.
At FS1611 Bobracing headed back to camp so he could help Warbi get his JK back home. Test Dummy and Spot also headed out. We moved on with six rigs heading up FS1611 to get over to 4W696/Mud Springs Trail.
We ran 4W696 to the end. We turned down FS1601 and then ran FS1613 back up to 4W696.
Not to far back up 4W696 we took the Mud Springs road and looped back onto 4W696. At FS1611 we headed back down to our camp along FS1600.
Back at camp we had a good time. The kids played games and seem to have a lot of fun.
Sunday morning Guido and BlindPilot were nice enough to give Charlie and I breakfast. Thanks guys!
After breakfast Charlie and I headed home to be with the family.
This was a great trip thanks to all who came.
Below are some photos taken by Charlie and I.
Our camp for the Father's Day Weekend.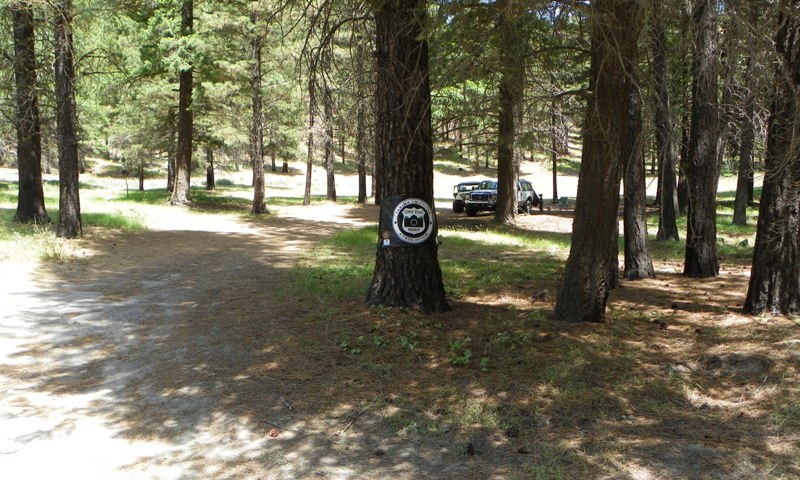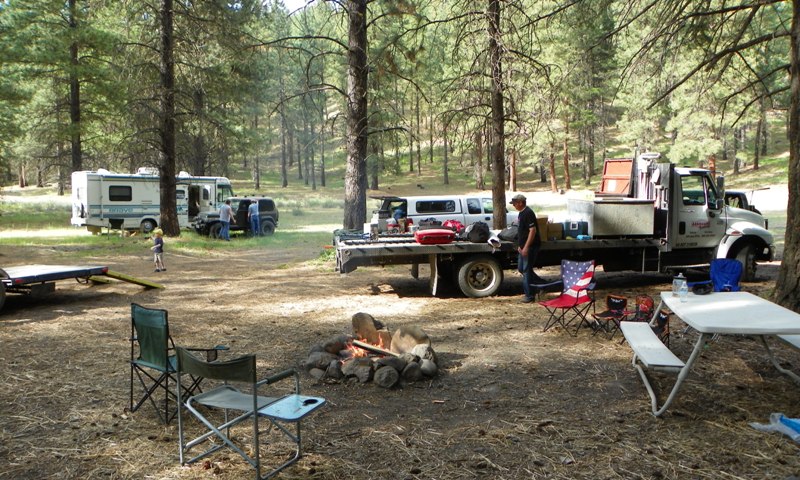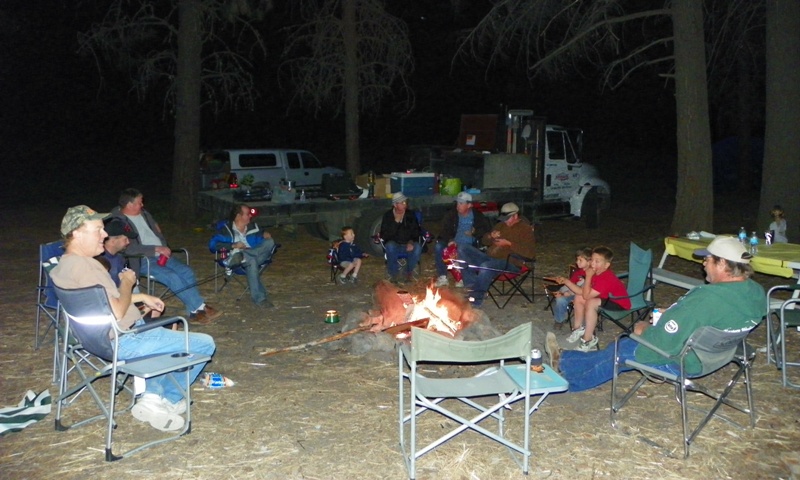 Saturday's EWA Line up.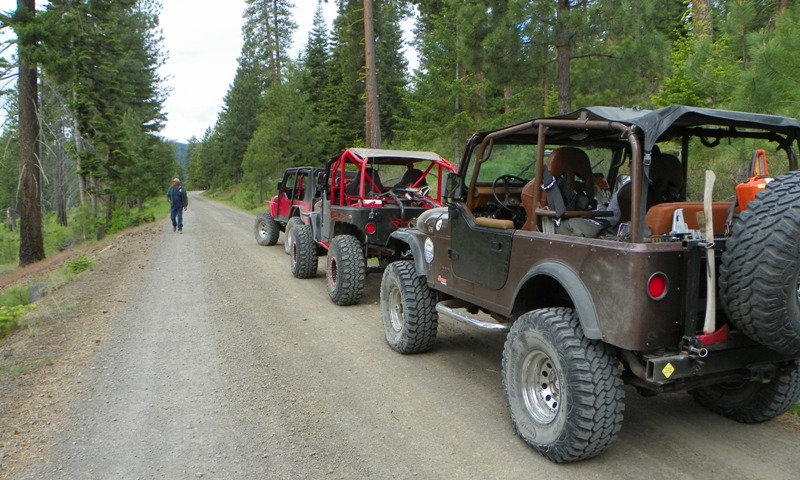 With the Shindig Wheelers.

Heading down the trail looking back.

Coming up to the steep part of the trail.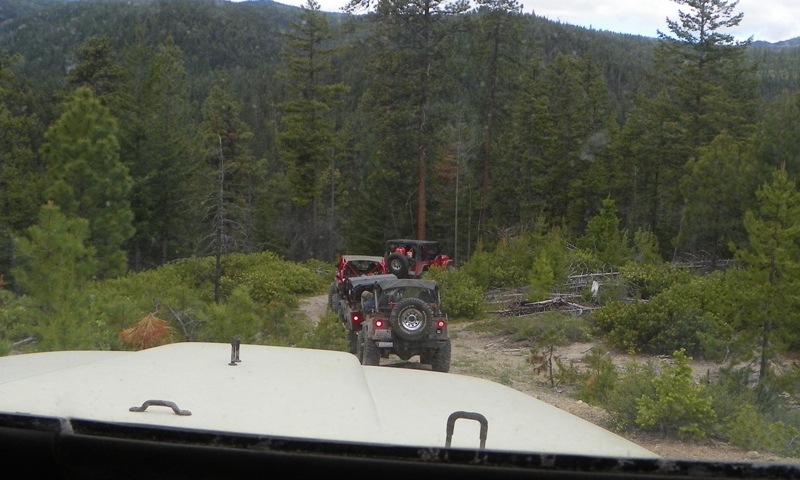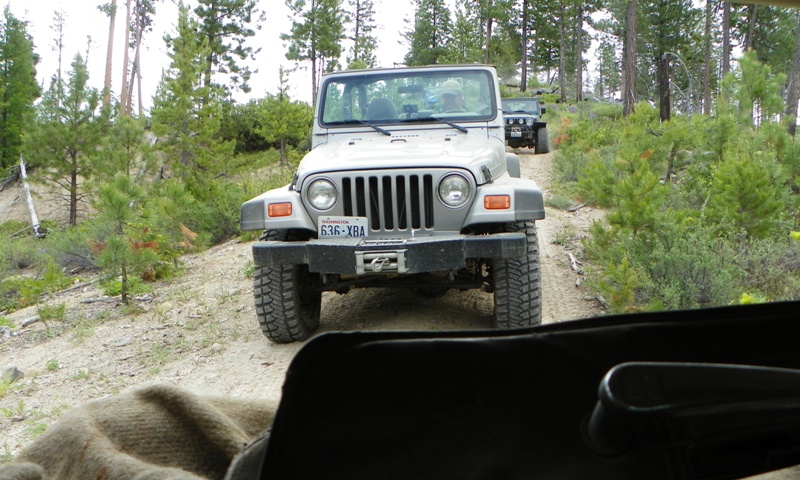 The group waiting as rigs go down one at a time.

Looking down the easier part of the steep section.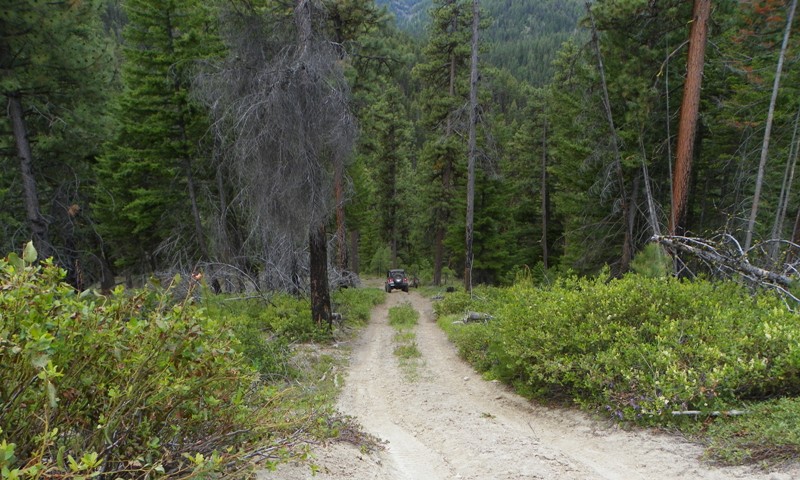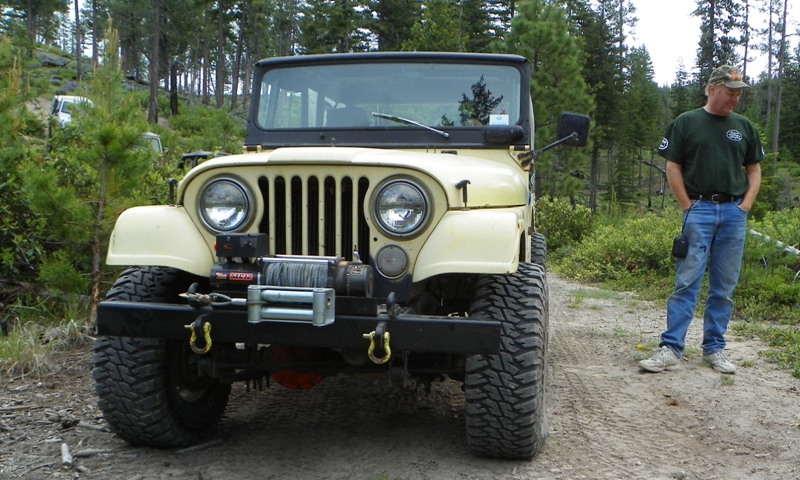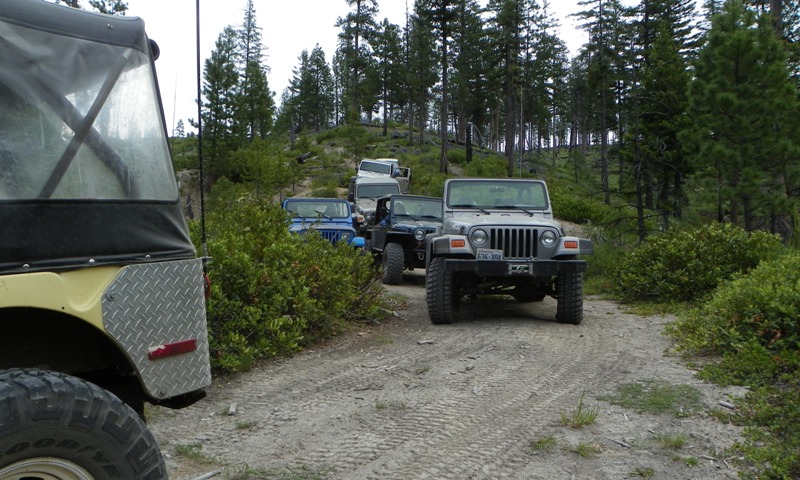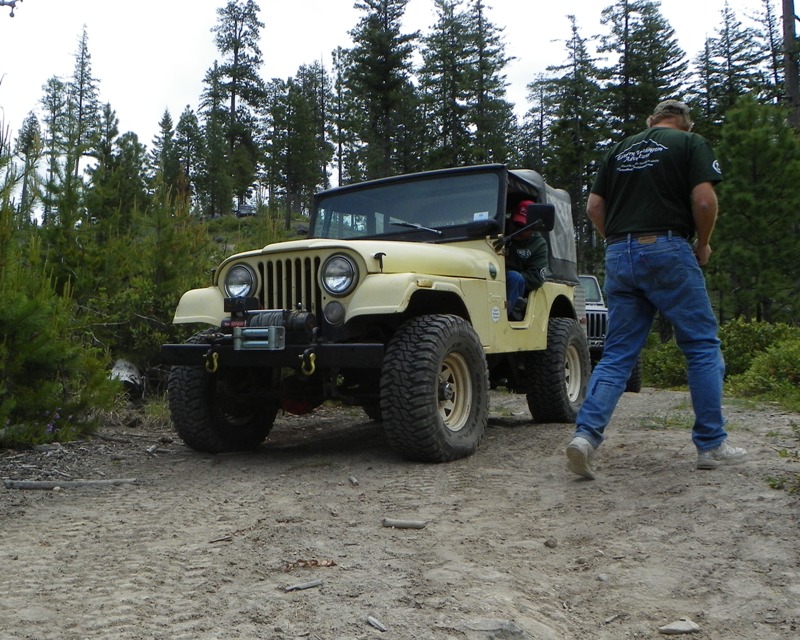 Down at the bottom watching others come down.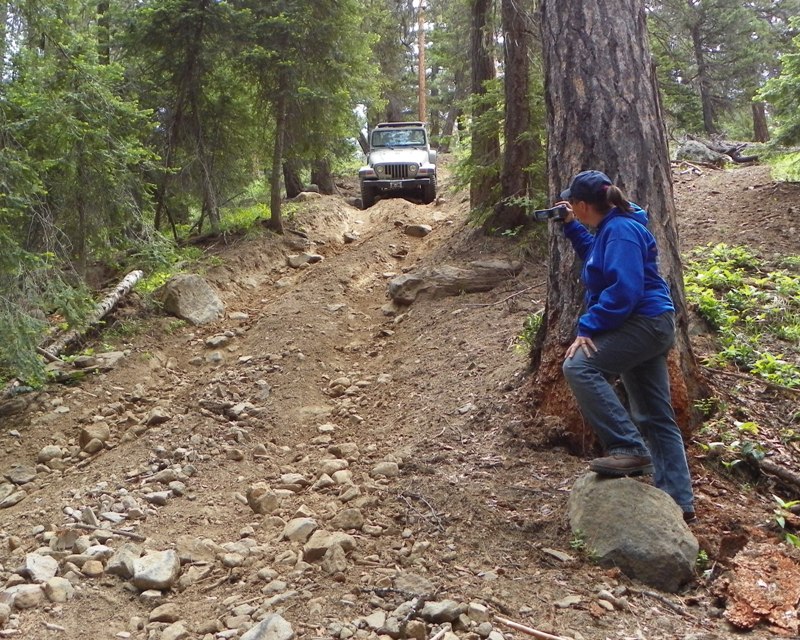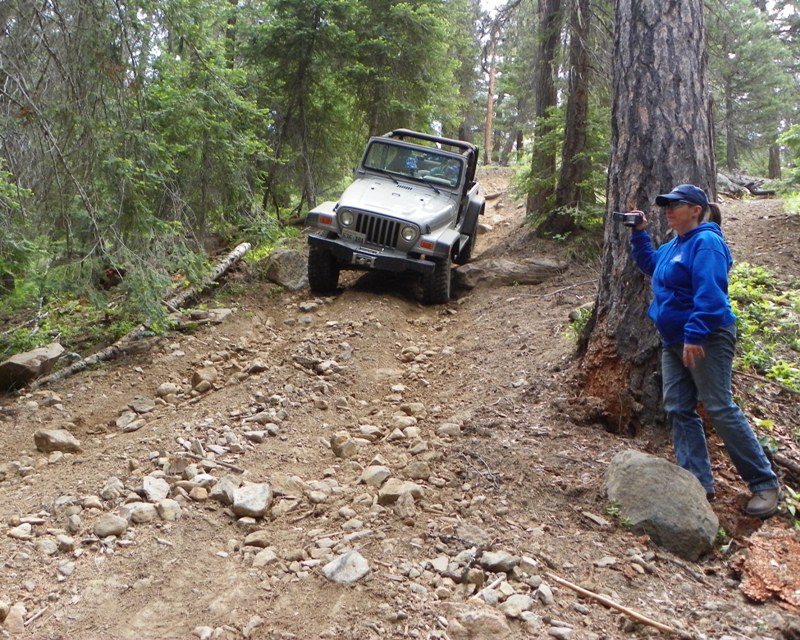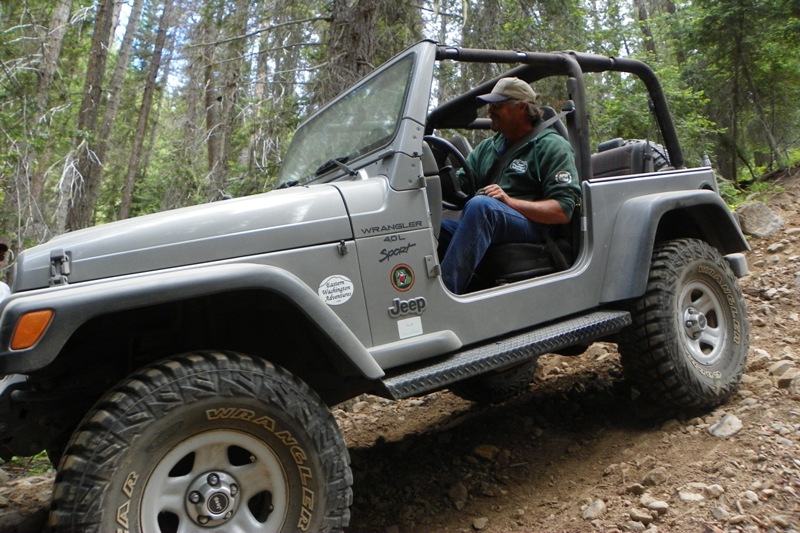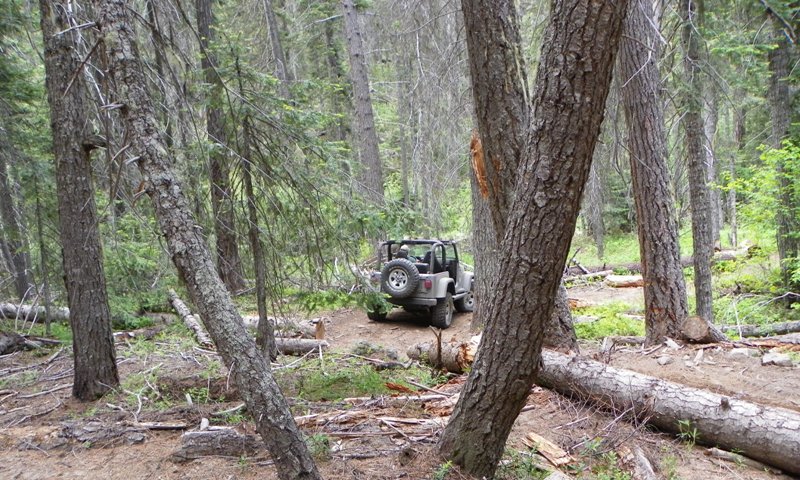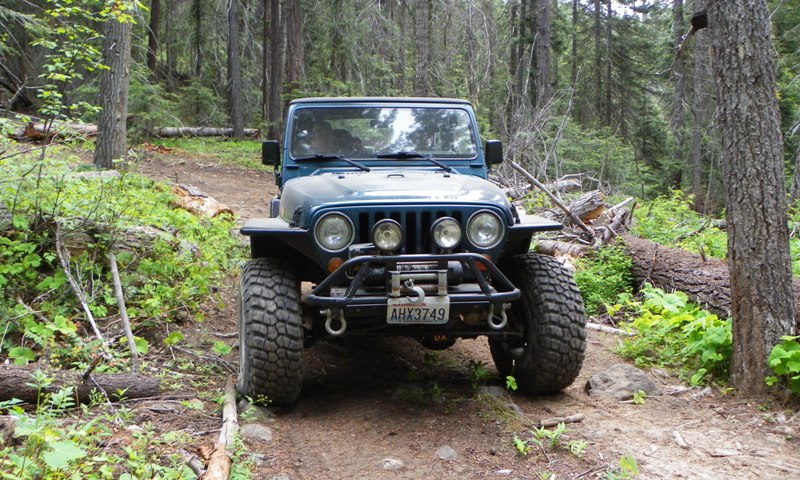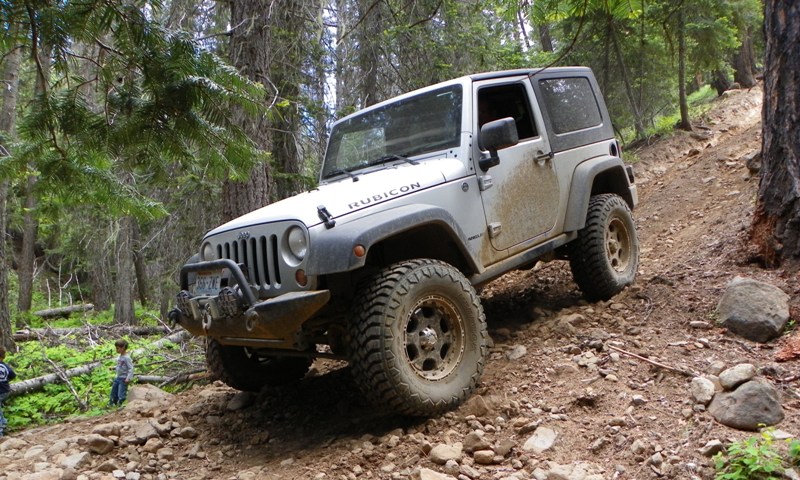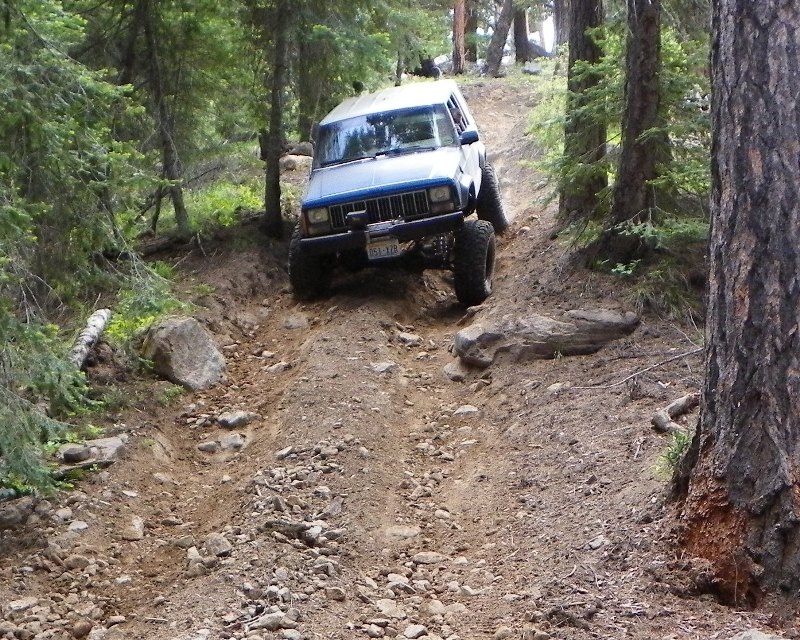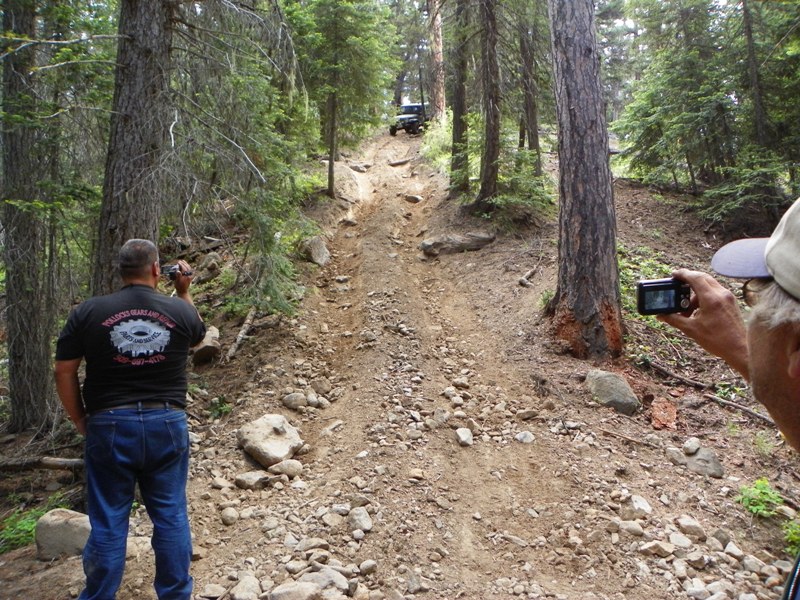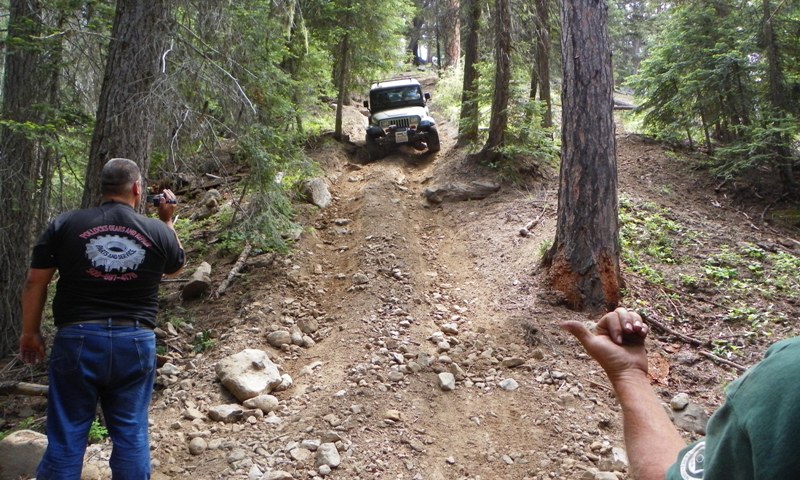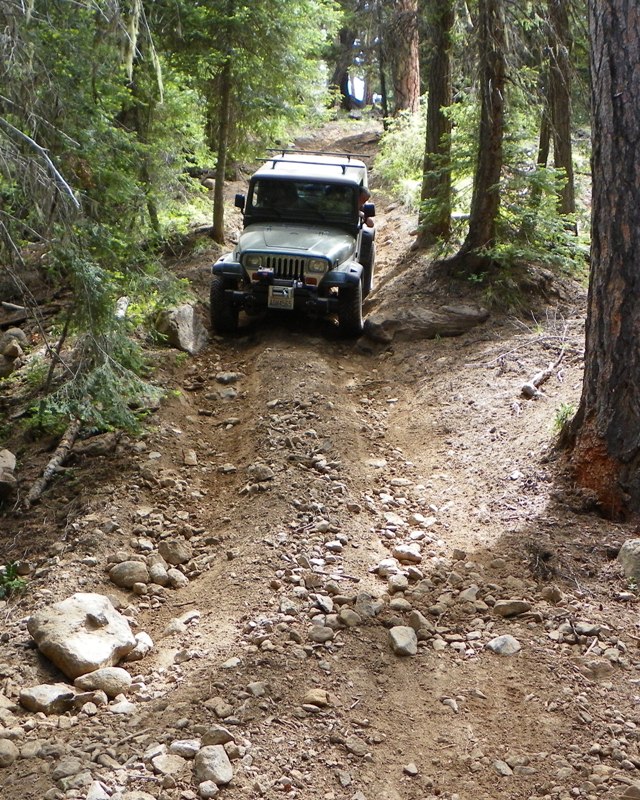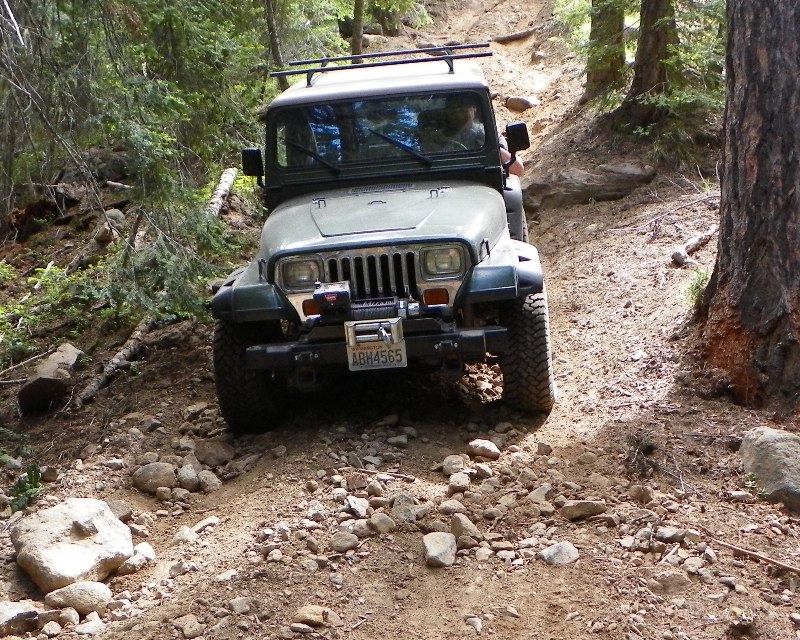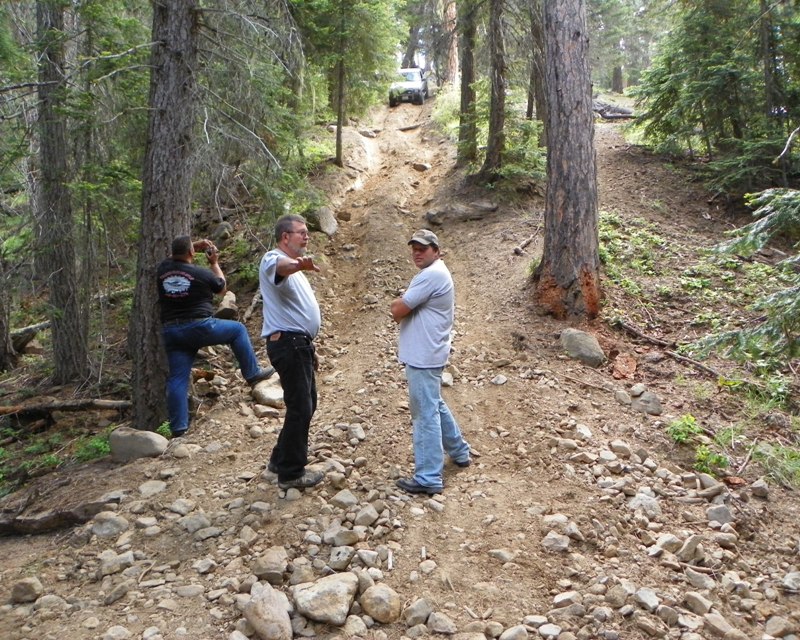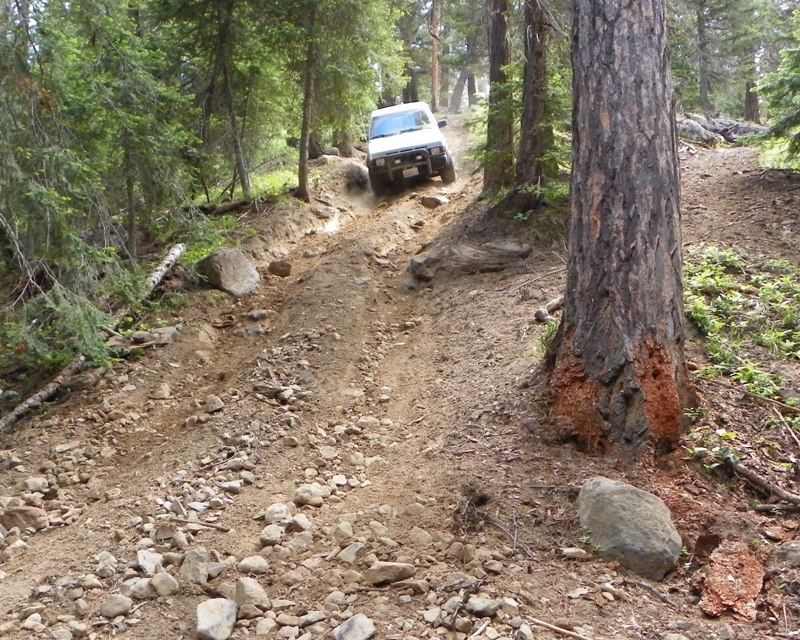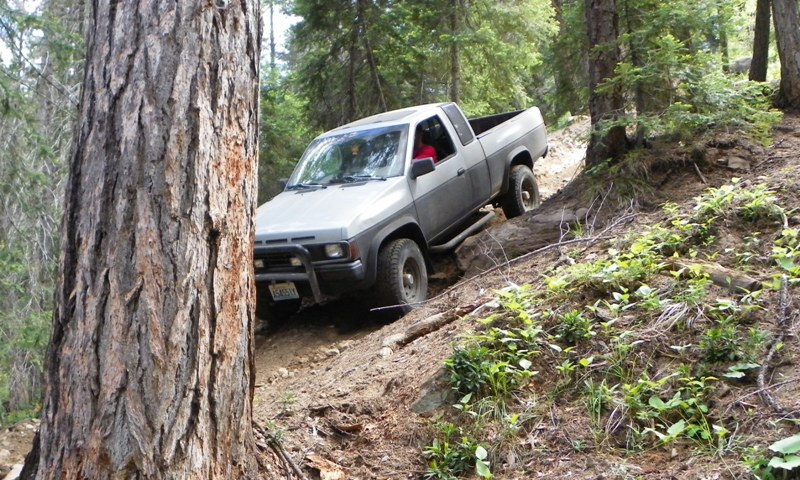 Going back to the rig to move on down the trail.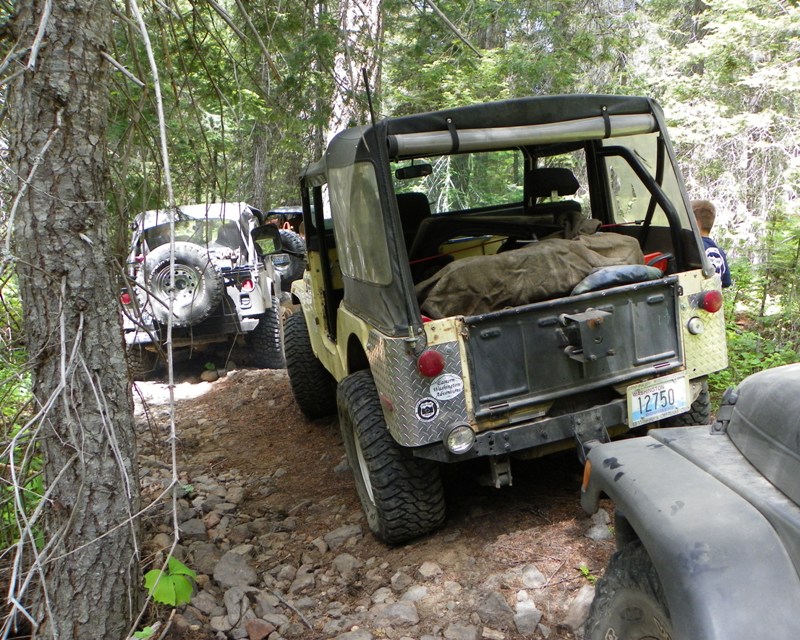 The first water crossing.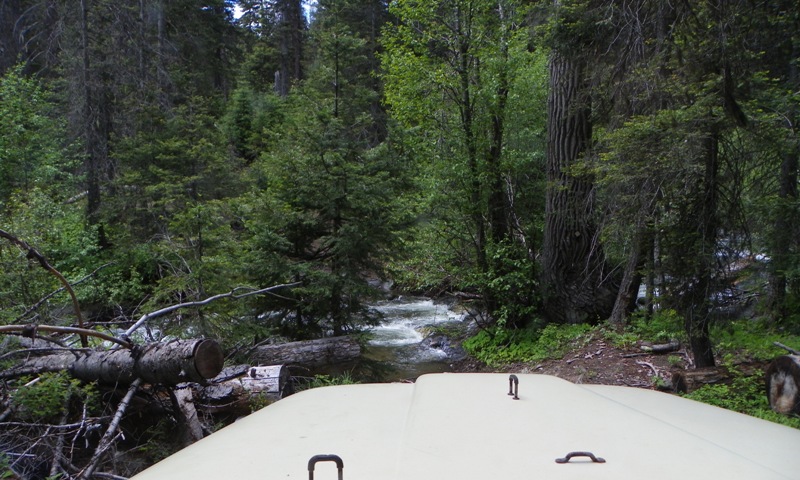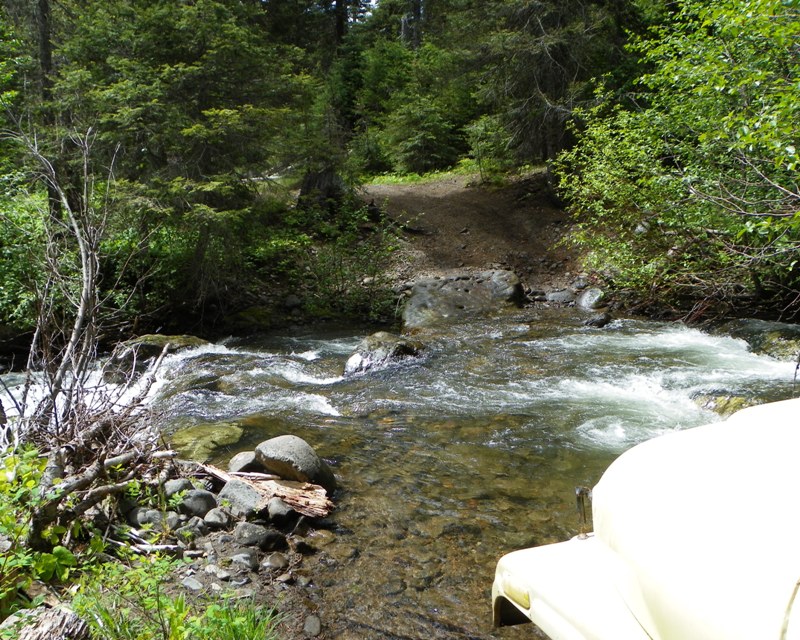 Regrouping right before the third water crossing.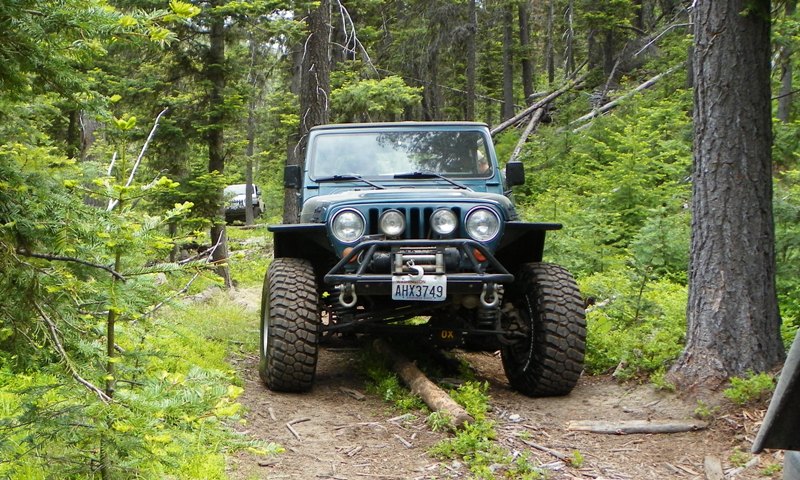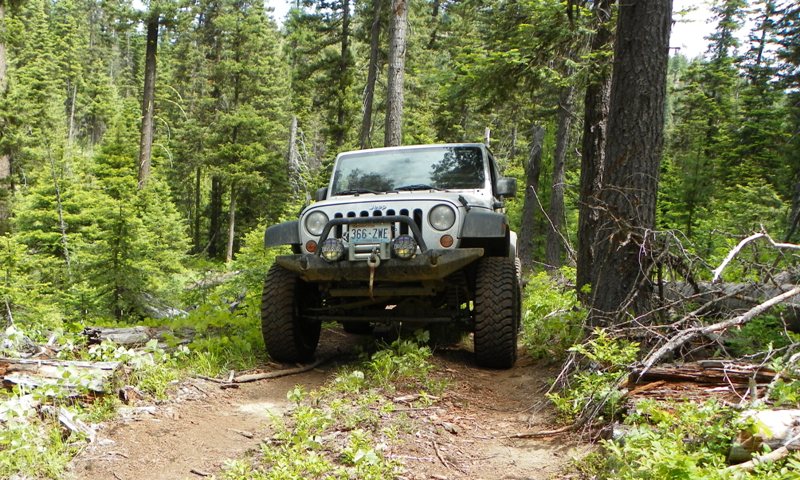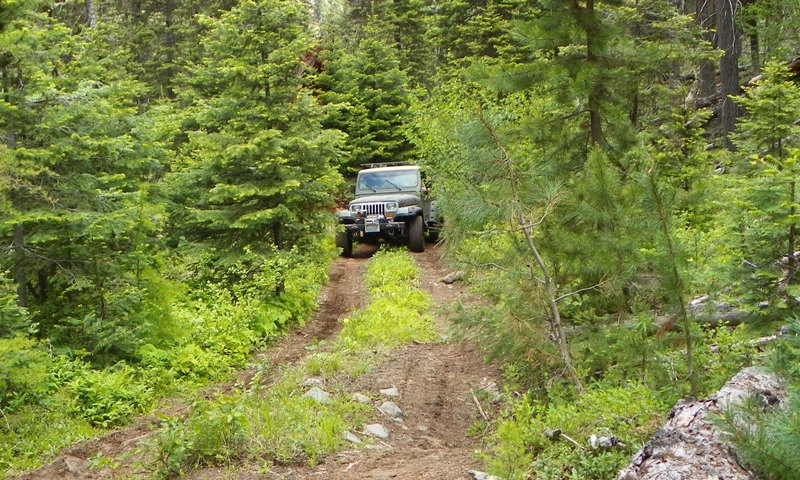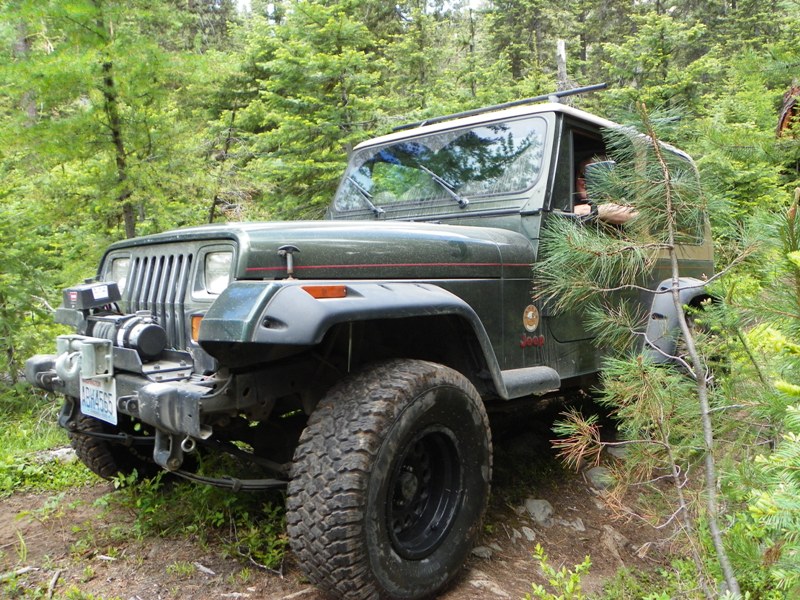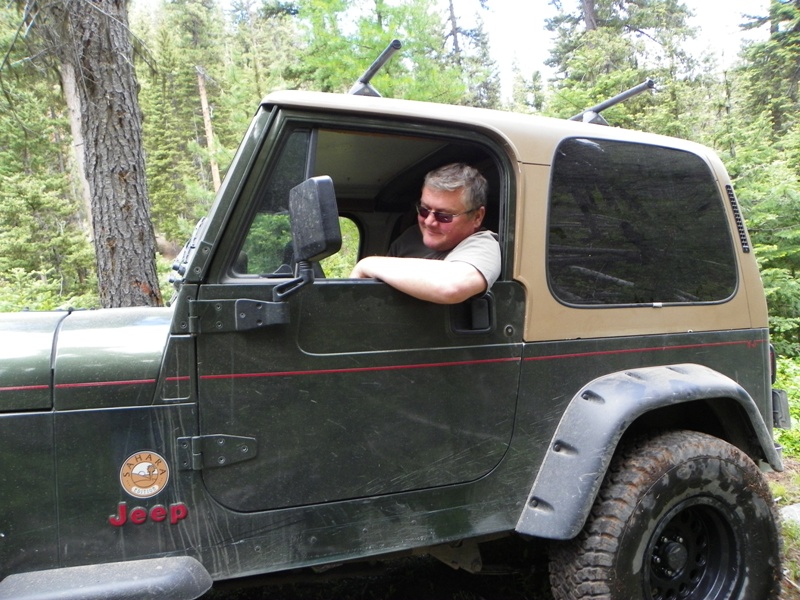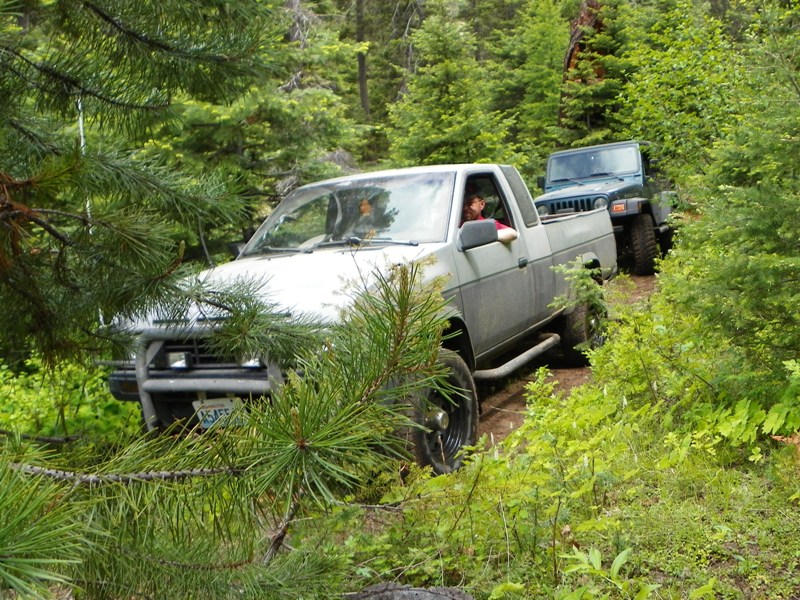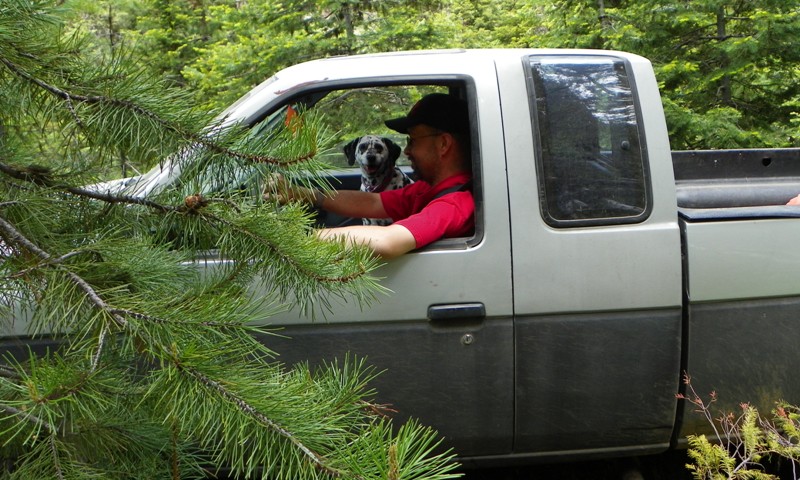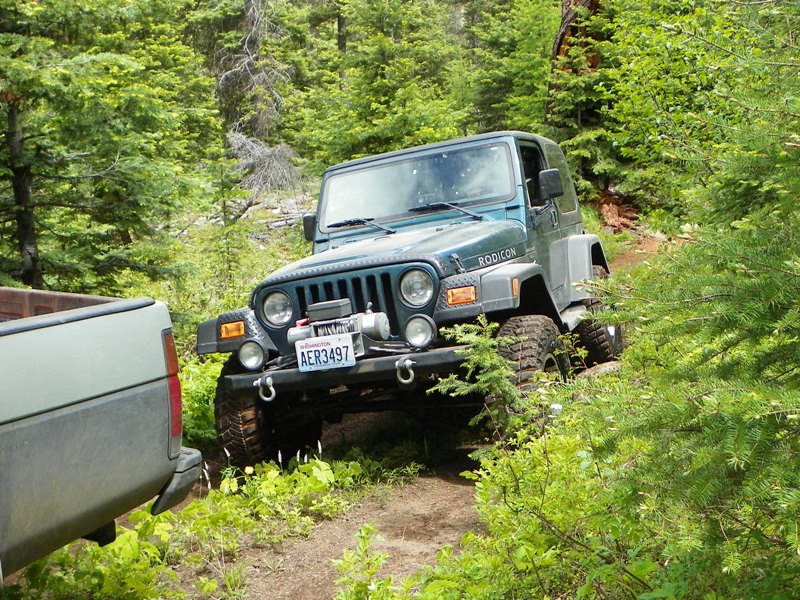 On up at the top of the ridge the Shindig Wheelers cut some drown trees from the trail.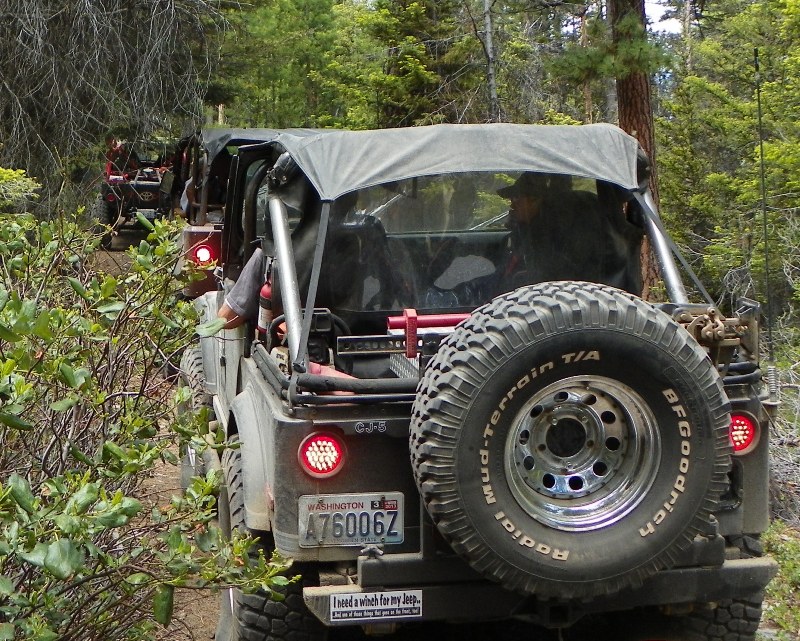 Lunch break up on FS1605.

Charlie my Co-pilot.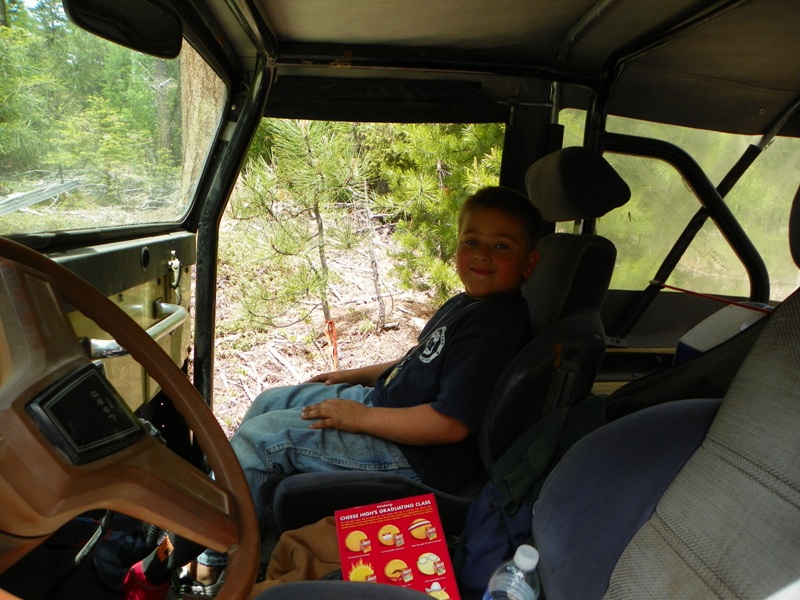 Moving on.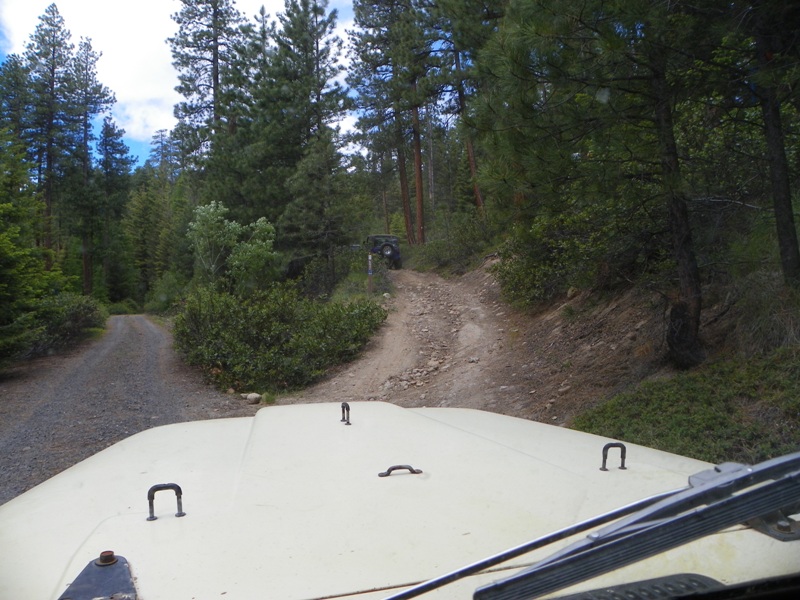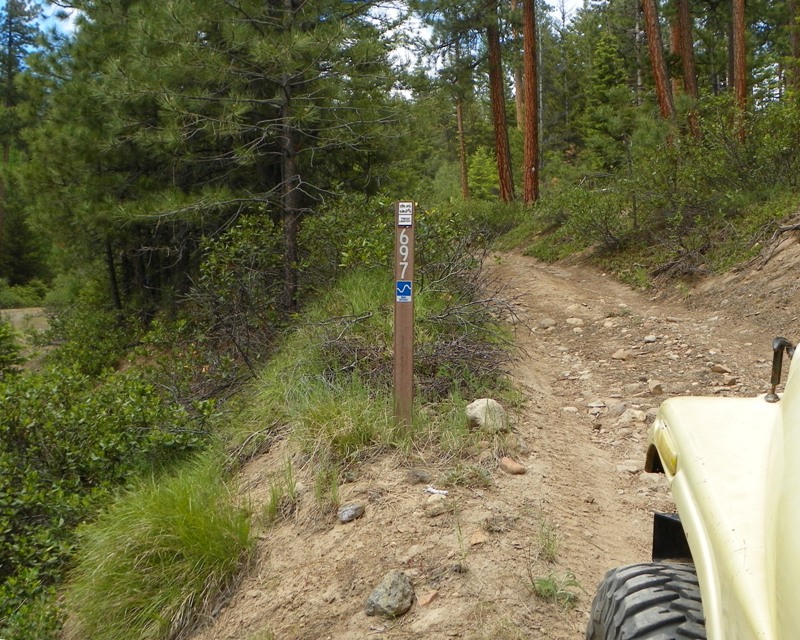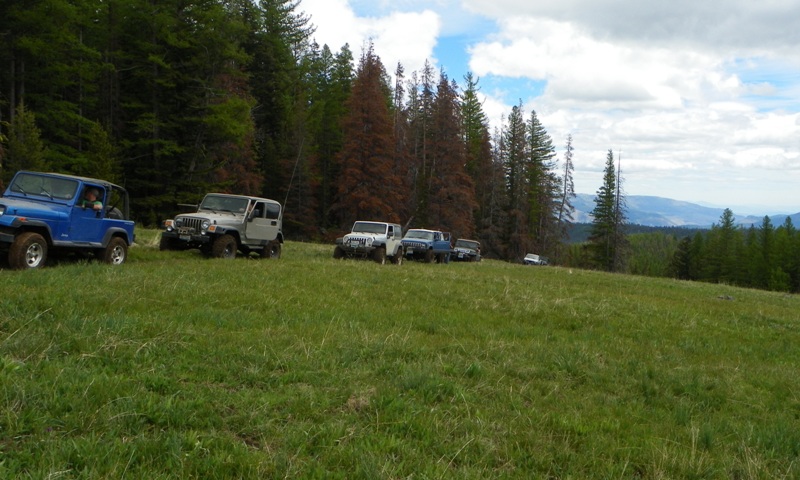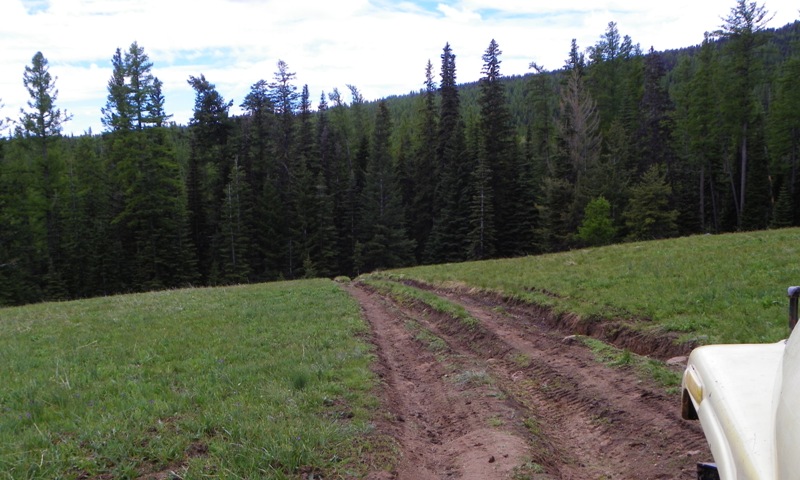 Up past 4W695 the Shindig Wheelers had more trees to cut out of the trail.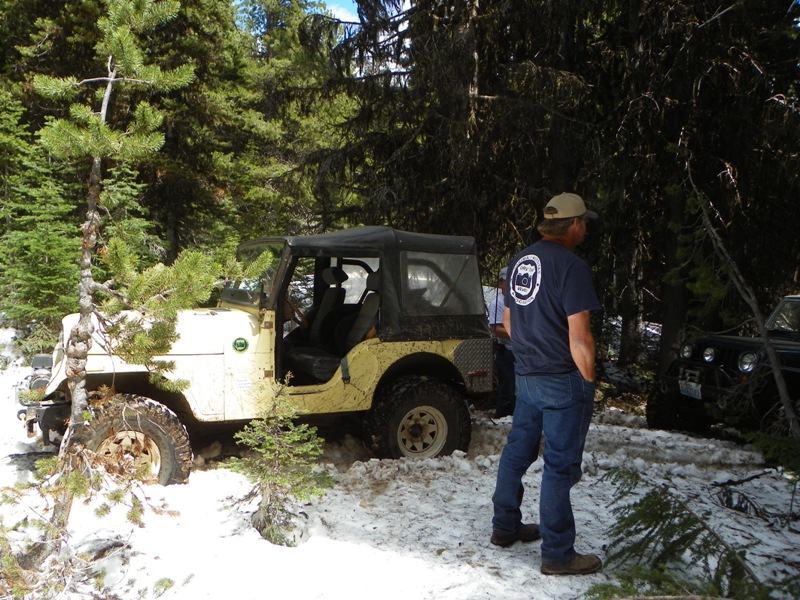 We got a call on the CB that Warbi could not steer his JK, so we headed back down. Test Dummy had fixed the JK so
there was some steering.

Warbi turning around to head back down.

We had to stop on FS1617 to cut a tree out of the road.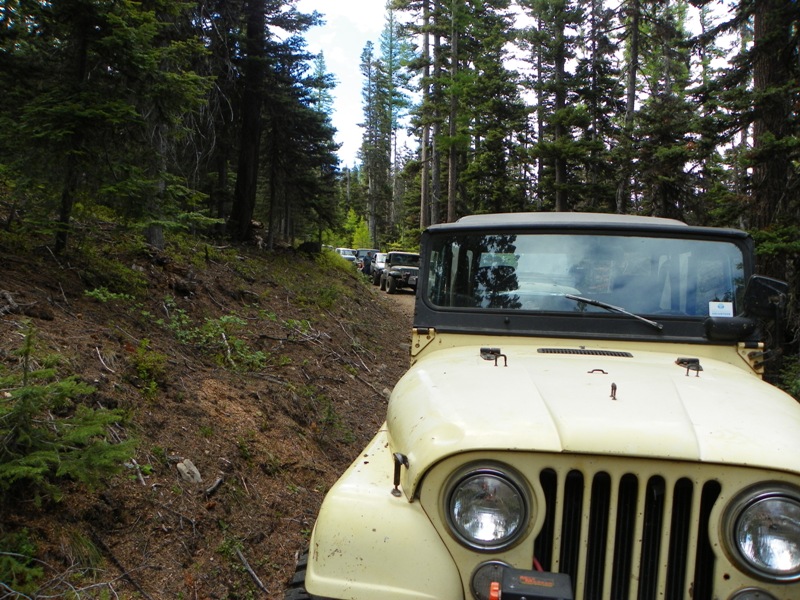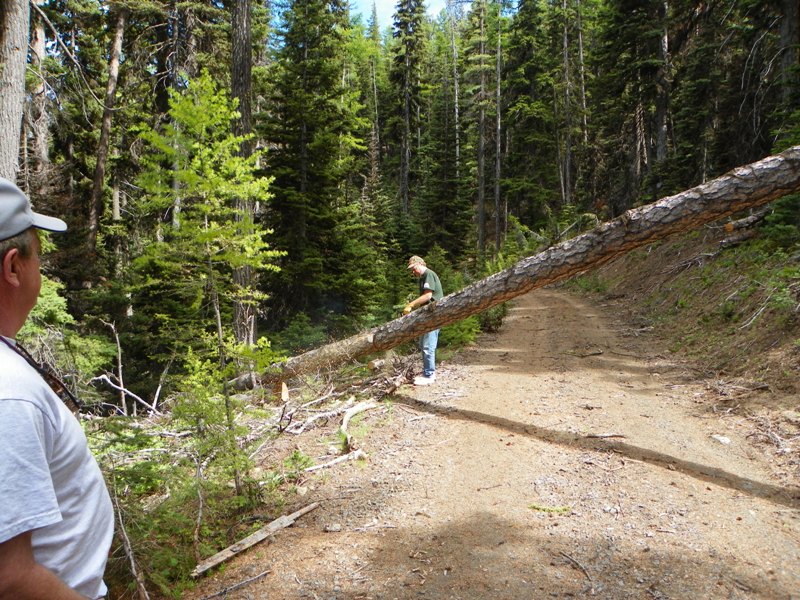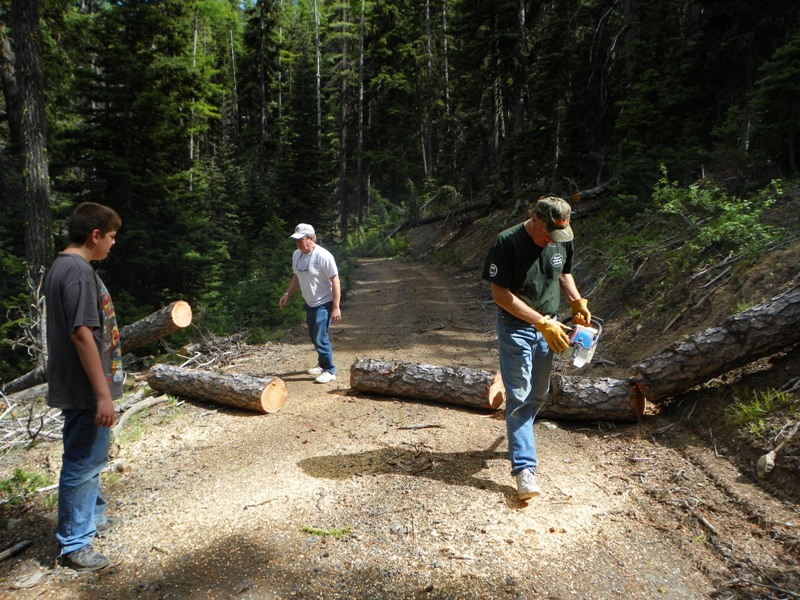 Up at the Mud Springs Trail with six Jeeps.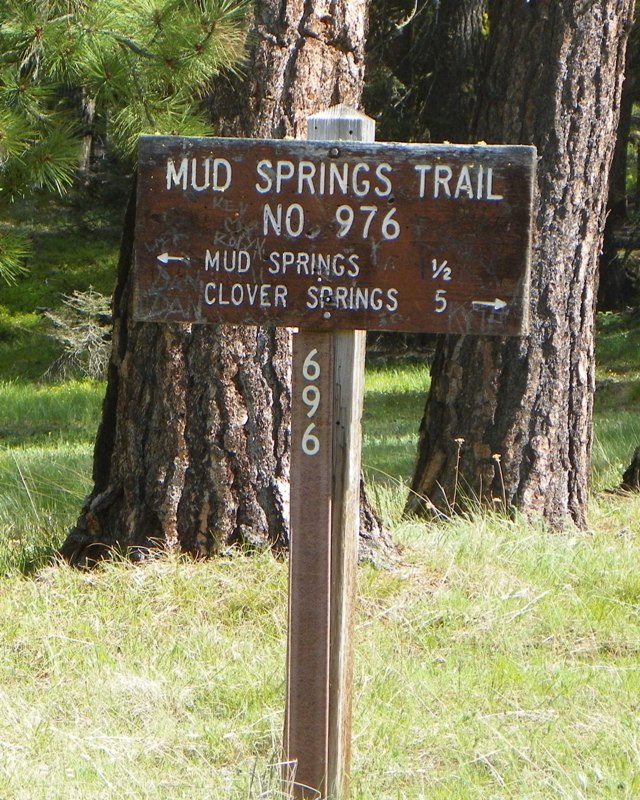 Coming back from running the Mud Springs Trail.

We headed back to camp down FS1611.
There are more photos at: http://www.facebook.com/media/set/?s…1&l=d8d988e9a0