Spanaway Moonshiners Jeep Club
27th ANNUAL 4 X 4 Offroad & High Performance Swapmeet
Report & photos by Clay Graham / Eastern Washington Adventures
On Saturday March 7th, 2009 after the Slab Clean-up, I headed over to Kent.
It took me four to get over the pass from Yakima to Kent because of the wind and snow.
I got to Kent about 9 PM and it was snowing there too.
The next morning I head toward Puyallup for the Swapmeet.
This is a picture of snow along 167.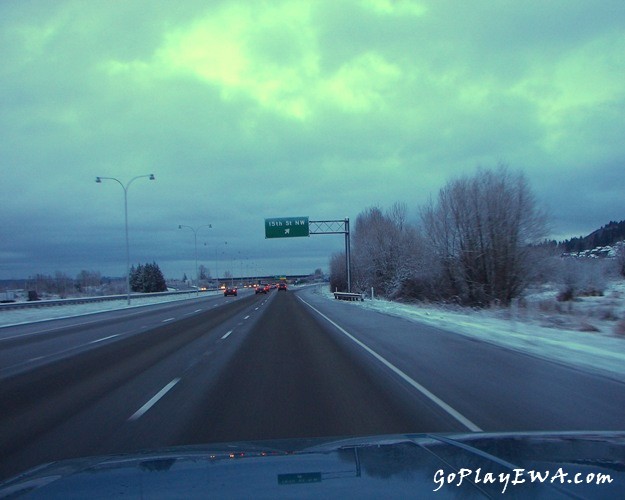 4wheelingplus.com setting up shop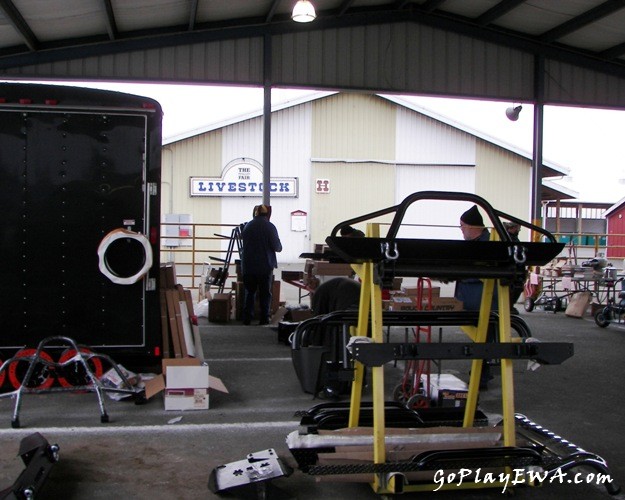 Ron from 4wheelingplus.com paid for the Eastern Washington Off Road / ORV Trail Watch booth.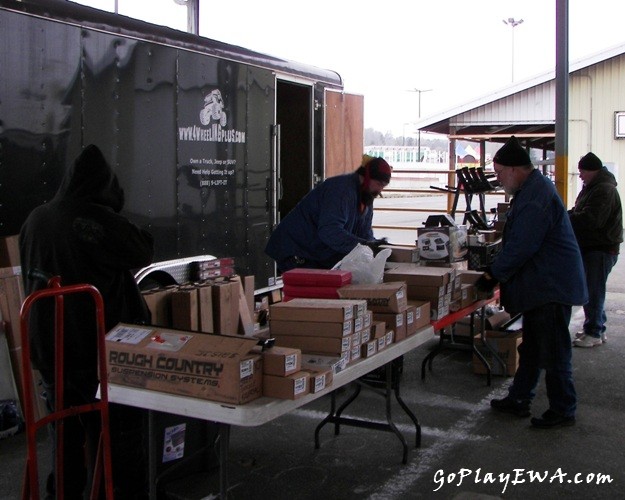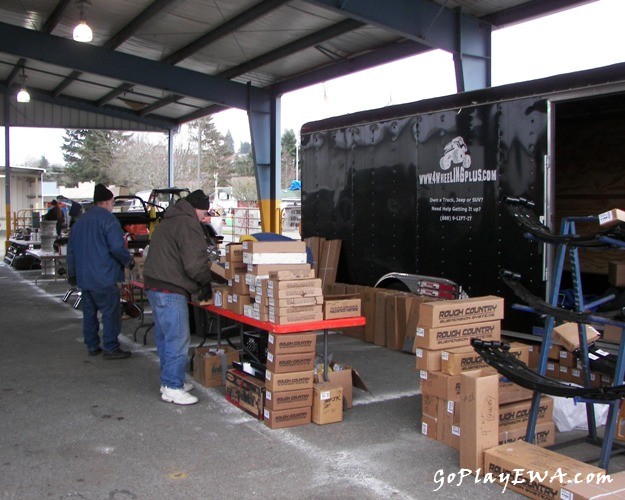 PNW4WDA booth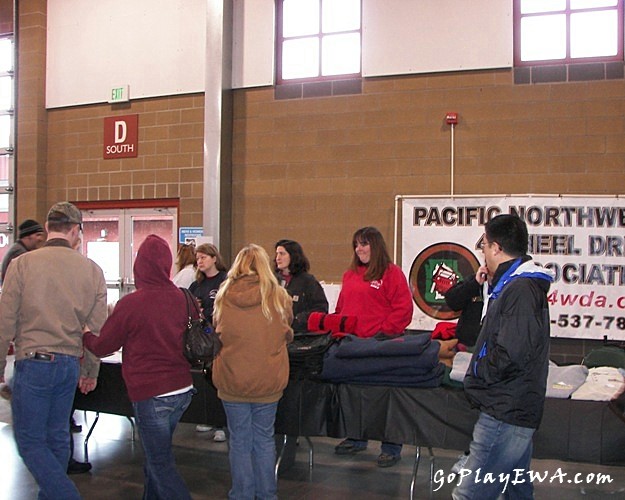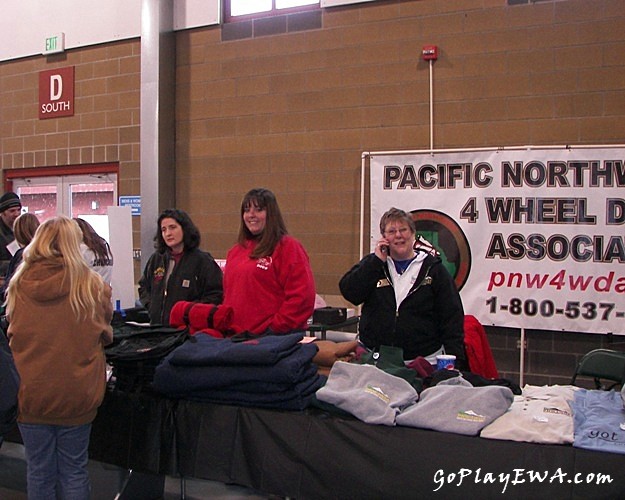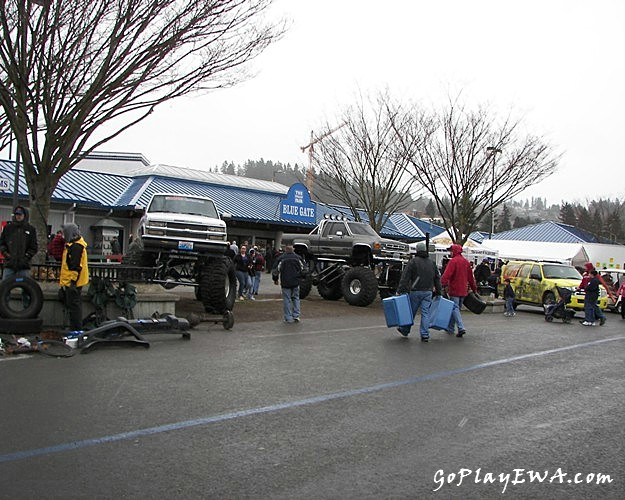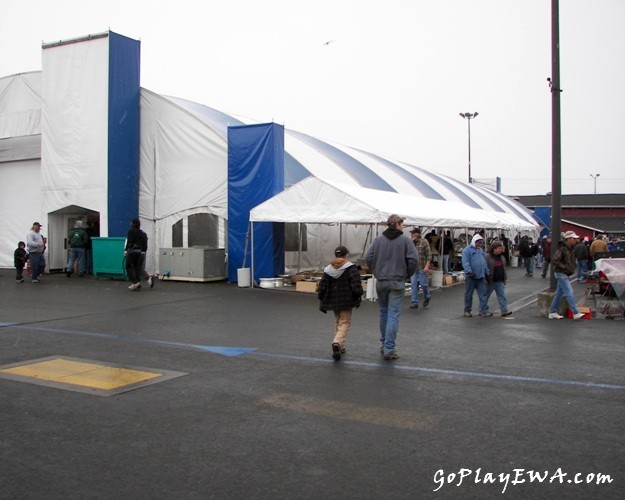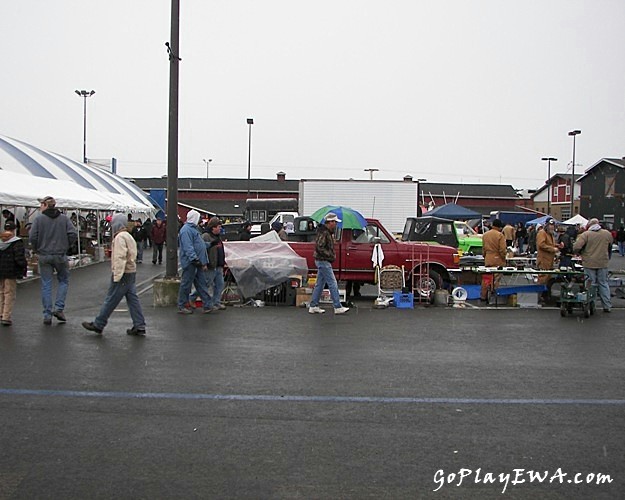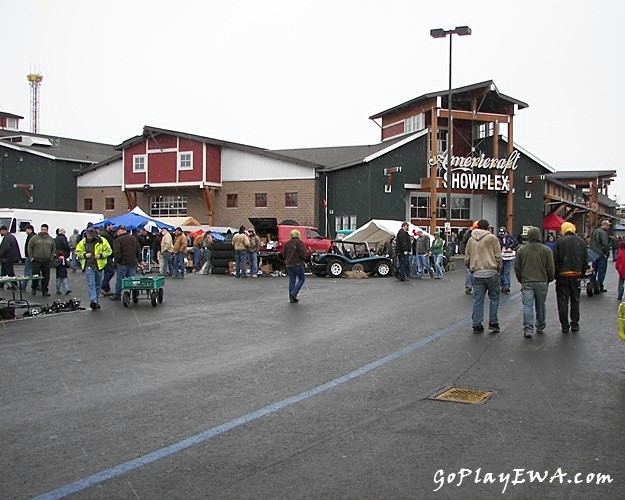 The Washington ATV Association booth.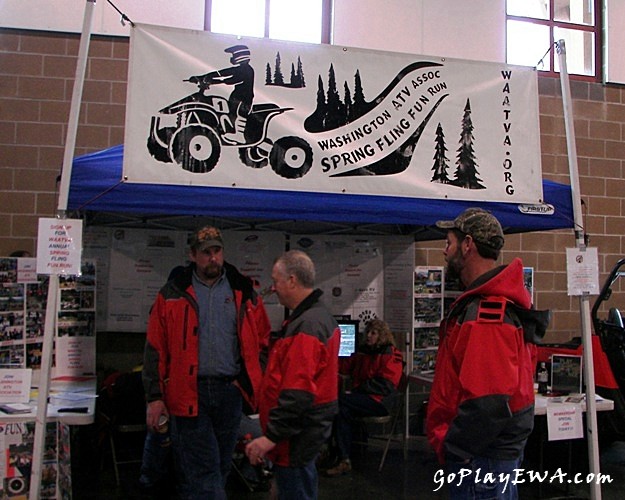 I talk to them about coming over again for the Ahtanum ORV Trails clean up.
Here I wake up to it snowing again in Kent.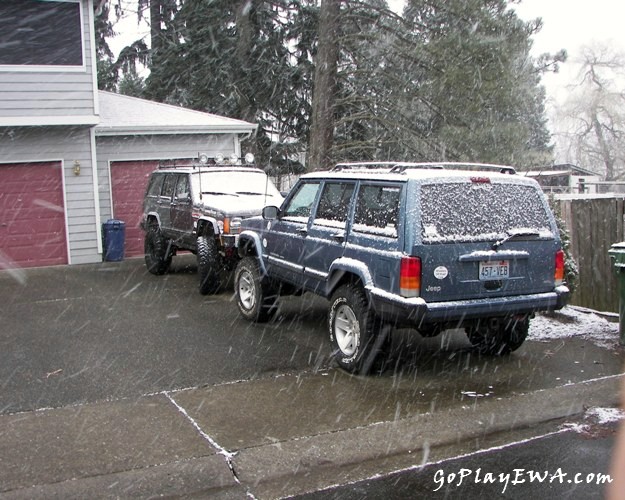 I left my brother's home and headed a few miles over to my Mother's house.
After a short visit with my Mother, I headed back over the pass in the snow.
It only took Two hours and 40 minutes to get home to Yakima.
The swapmeet was a lot of fun. It was great meeting new people and seeing the ones I know again.
---