"Wild Winger!" Naches Pass 4×4 Run
Hosted by Eastern Washington Off Road
Report by Clay Graham. Photos by Clay Graham & ? / CegPics.com
UPDATE: The west end of the 4×4 trail has been blocked off from FS7065 to FS70.
Friday we set up camp at Bear Creek and celebrated Odo's 1st birthday.
On Saturday July 21st, 2007 we left our camp on the east side around 10 AM with 12 rigs and hit the Naches Pass Trail. Five of the rigs were from the All Wheelers Off Road Club. We stopped to let some dirt bikes pass in the open area after the trail dropped back into the valley. On up the trail around the bridges, we ran into some more traffic. Some where before the long bridge Waycrazy's CJ5 had a problem. We waited for him and the others at FS1914. Once they got to FS1914, Waycrazy and Fatboy took Waycrazy's CJ5 back to camp. We headed on up the trail.
We pass more quads and bikes as we climbed. A few rigs here and there. Three guys from PNWJeep.com passed us. I finely got to meet John90XJ.
We stopped at the Pacific Crest Trail. Most walked the trail to the cabin at Government Meadows and ate lunch. Fatboy caught back up with us and had Waycrazy as his co-pilot. (I wonder who out talked who?) The two Samis had to leave. That left nothing but Jeeps so we had to point that out to PullUout since he likes to talk **** about all Jeeps. Long walk?
We moved on down the trail on the west side. We were moving a lot faster than before and making up some time so we could do the trail backwards. Then we ran into a traffic Jam. There were 12 FJ Cruisers not moving very fast and sometimes not at all. They said they had to move logs off the trail. I am guessing they were to big to fit since there were a lot of Jeeps that already had climbed up that way earlier. Right before the steep west side sections, we were stopped and had a long wait for the FJ Cruiser group to go again. Finely the 12 FJ Cruisers turned off before the end of the trail. We had a lot of fun coming down the last part.
We lined up on FS70 for a break and for people hike down to the Naches Cliff. While we were there, OilSlick climbed back up the last part and tried the tight part. KarlVP drove up the drop off. I missed the front tire off the ground photo. Test Dummy followed KarlVP up the drop off. OilSlick had a tough time making the tight turn. He lost his driver side mirror on a tree. After they were done with the hill climbs we ran Pyramid Pass back over to camp. Some of the guys had to go home. The rest of us had a great visit around the campfire.
On Sunday most headed home leaving only two XJs. Test Dummy and I took the family exploring. We headed back to SR410, then up FS1708 (Milk Creek Road) looking at places. We stopped to where they made the road into a trail since the road sank.
Next we headed back down FS1708 to SR410. We ran SR410 back onto FS19 and then headed up FS1901 checking places where the 4W676 (Kaner Flat Trail) crossed Forest Service Roads. We heard many horror stories about this trail. We ran a few small section of 4W676 up the ridge to see how bad the trail was. The mud holes were dry but some were so deep, the ground level was above our hoods. A lot of deep holes at the end of bridges and deeper than what the bridge was put there for. We must have drove around the bad section on the FS1901 & FS1915 but made it as far as Lily Pond. After a short break we ran 4W676 down a little. We ran 4W676 down hill for aways and then jump on FS1901 than out FS1903 to FS19 and back to camp to pack for home.
I want to thank all of you that came out on this run. It was a fun run with a lot of nice people.
Here are some photos of EWOR "Wild Winger!" Naches Pass 4×4 Run: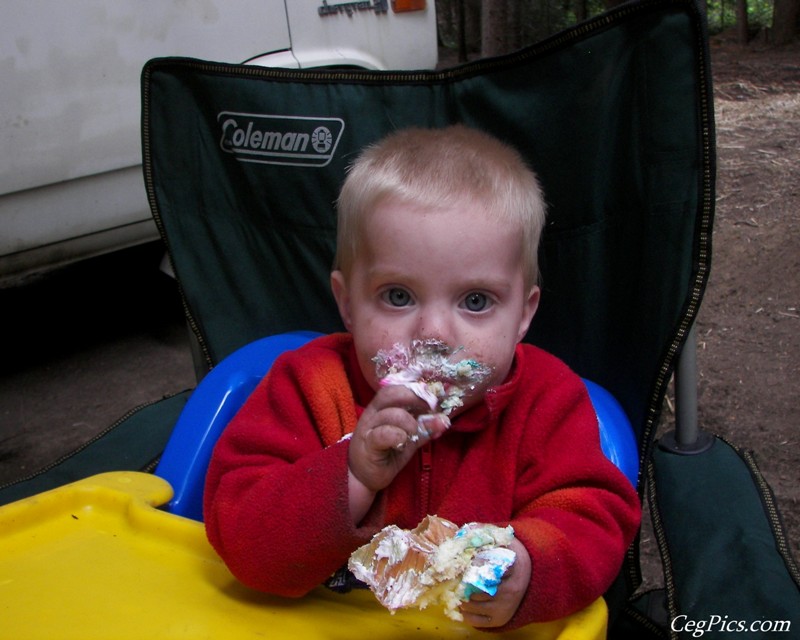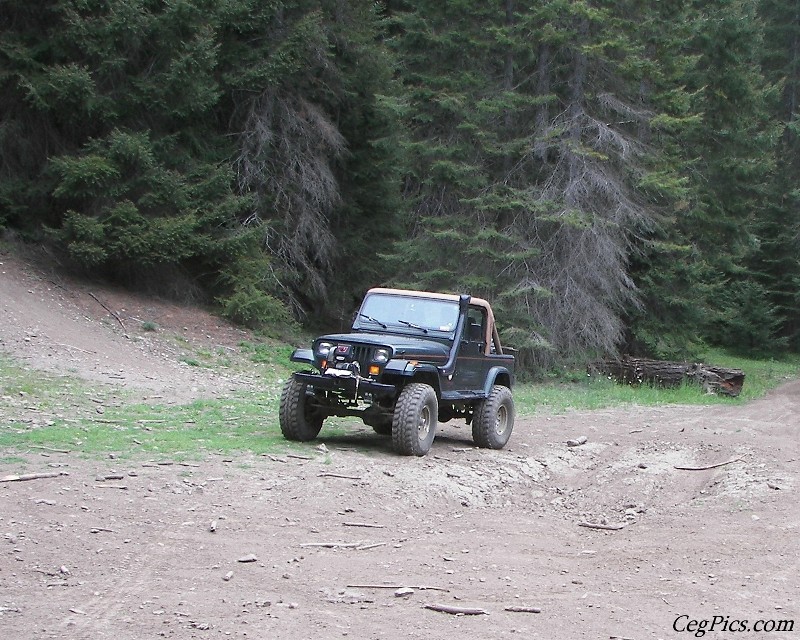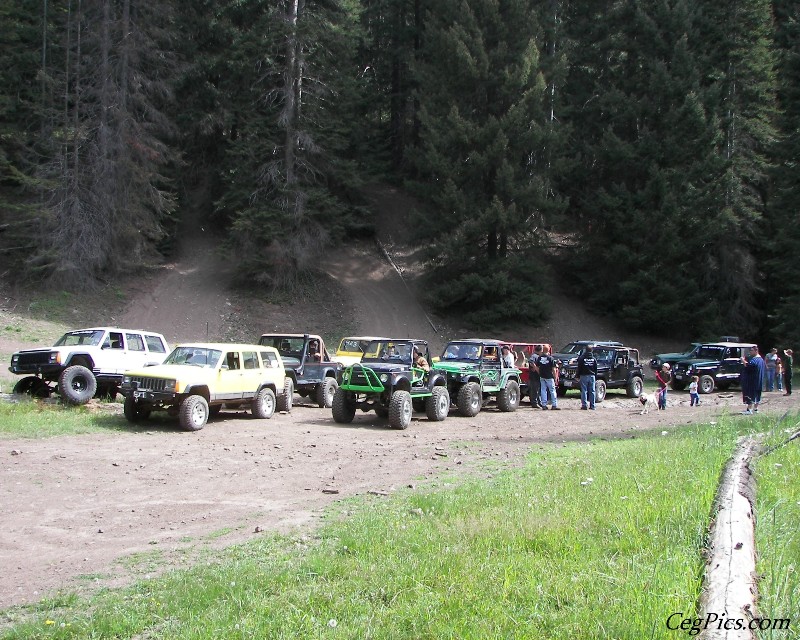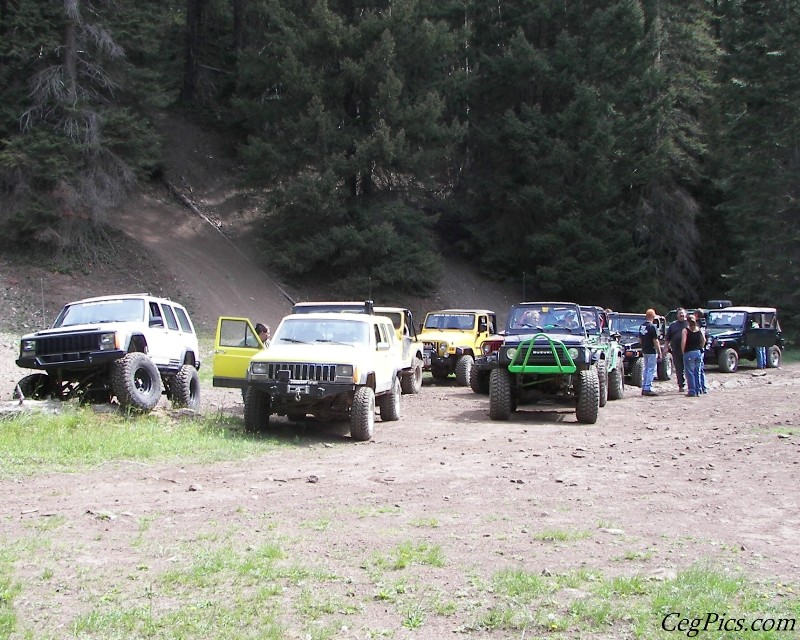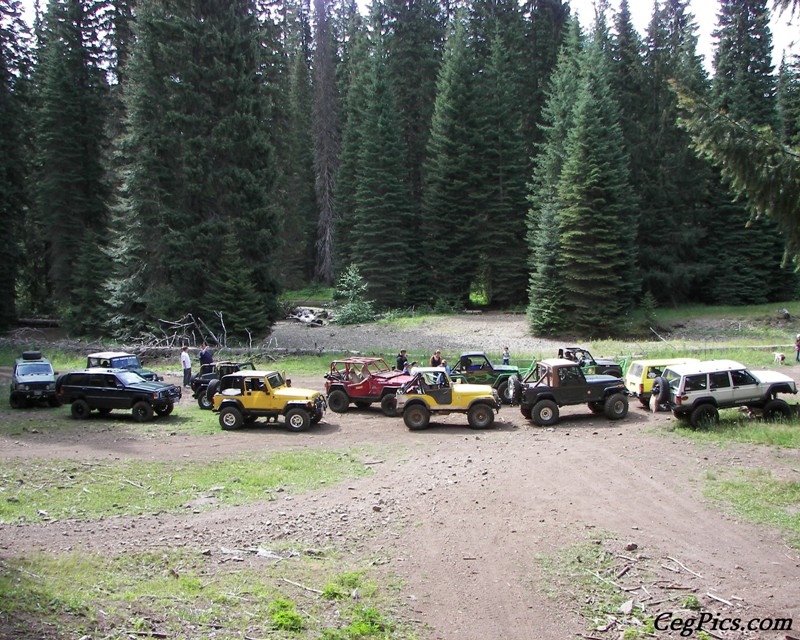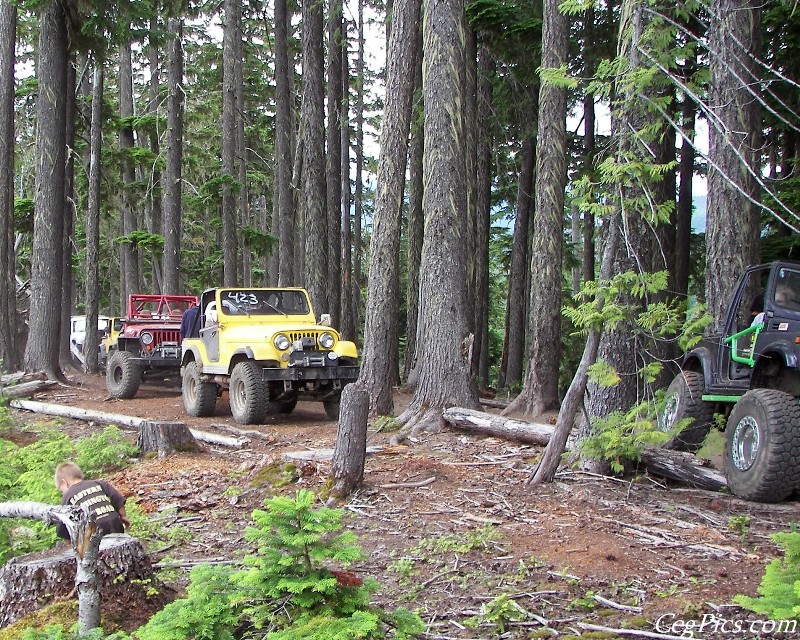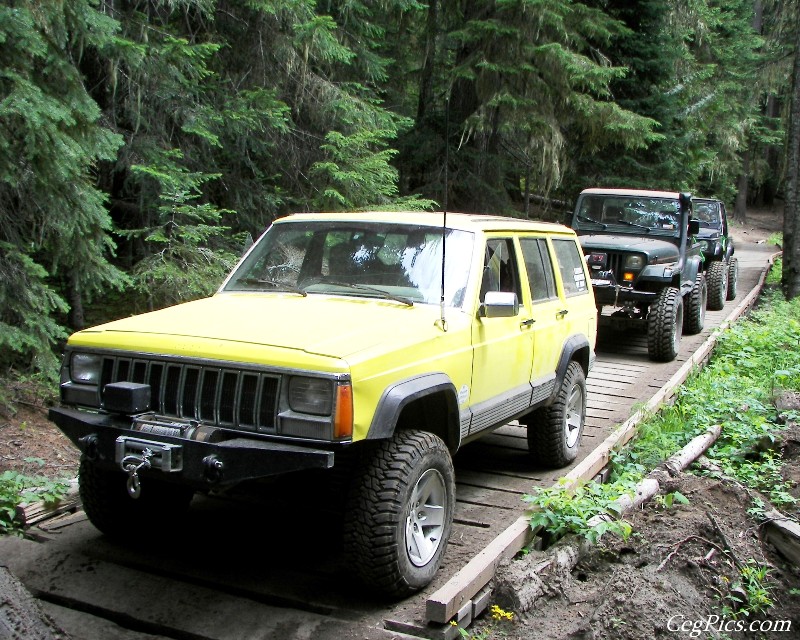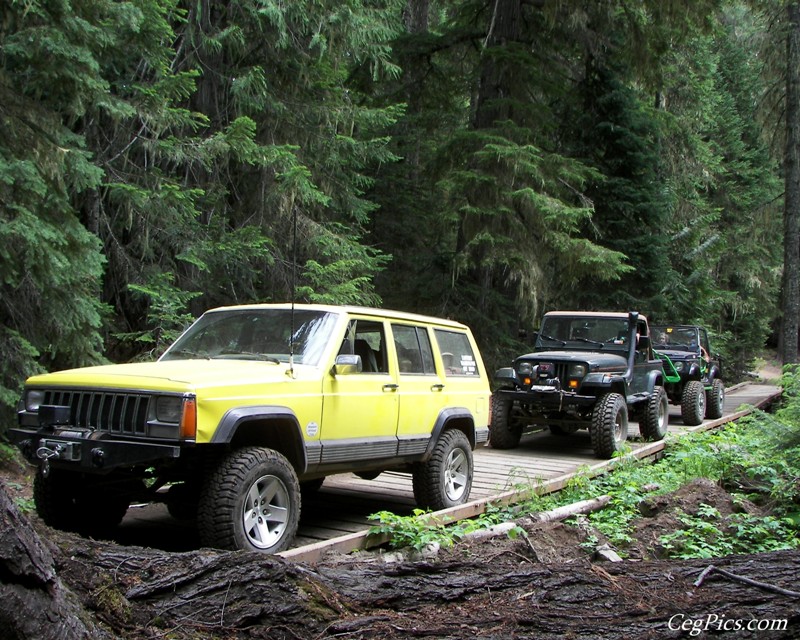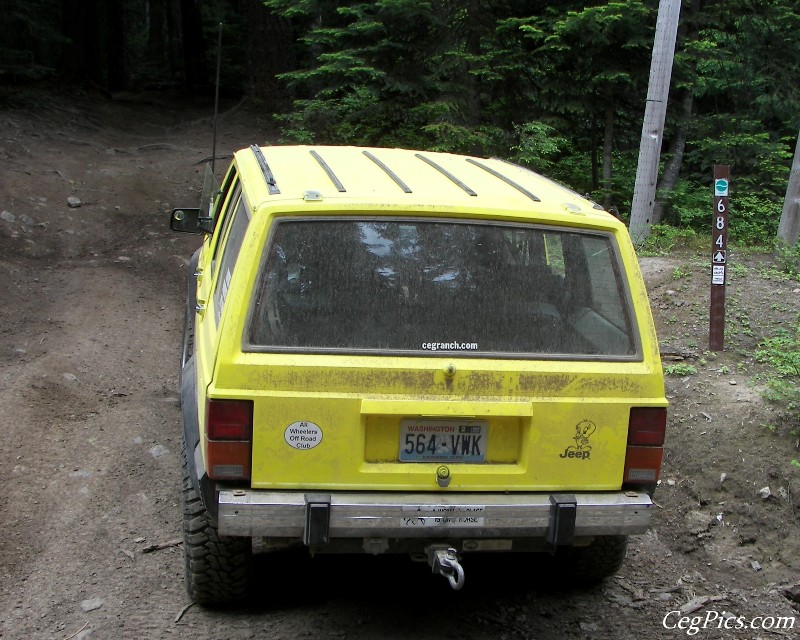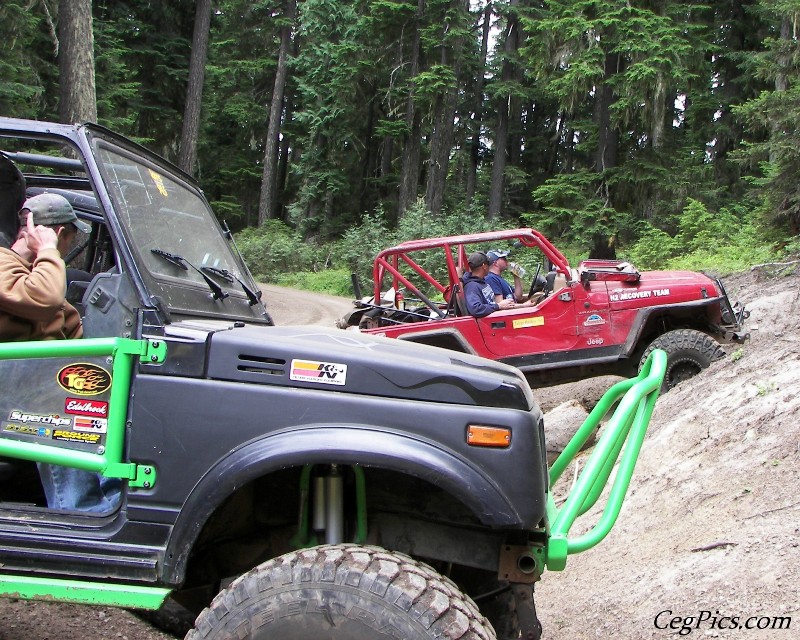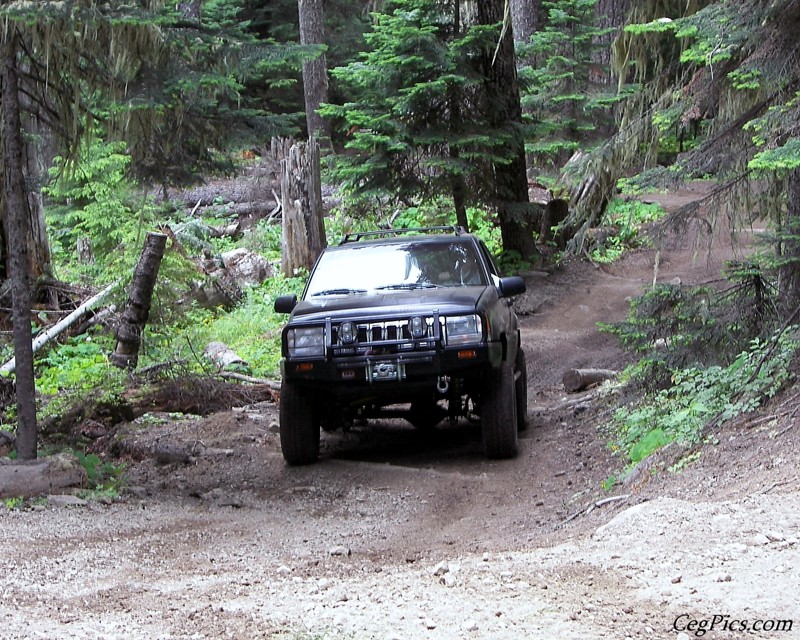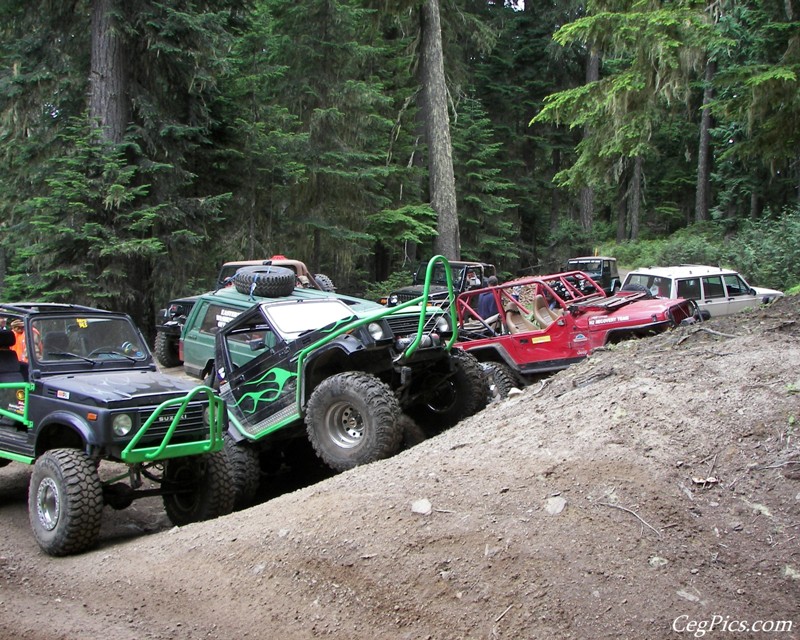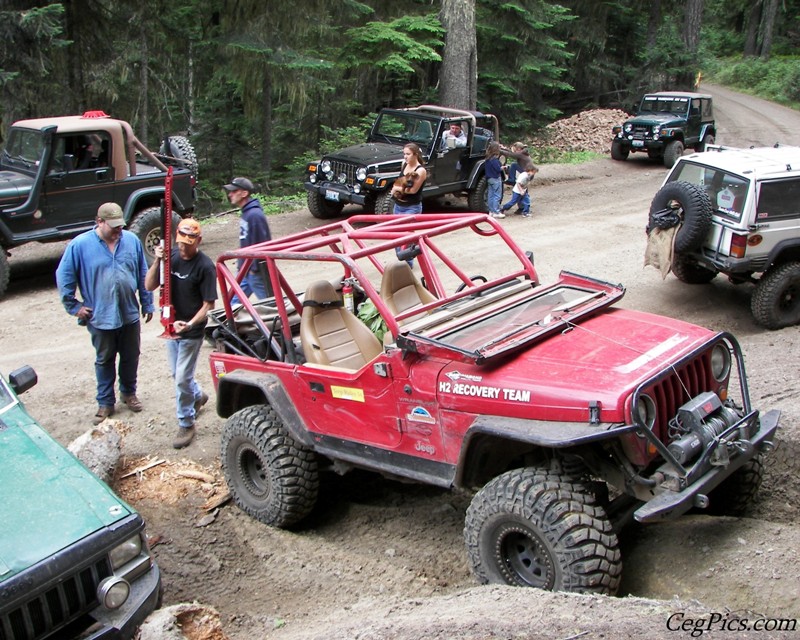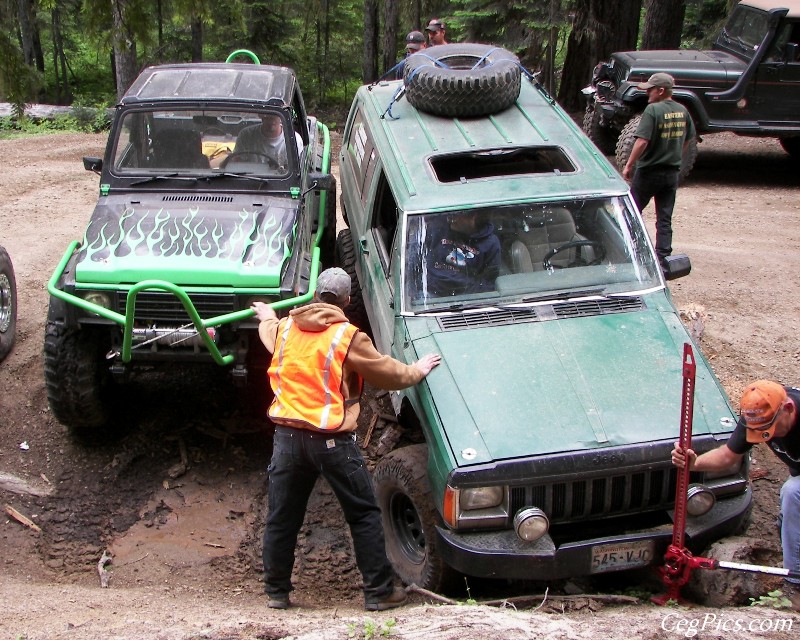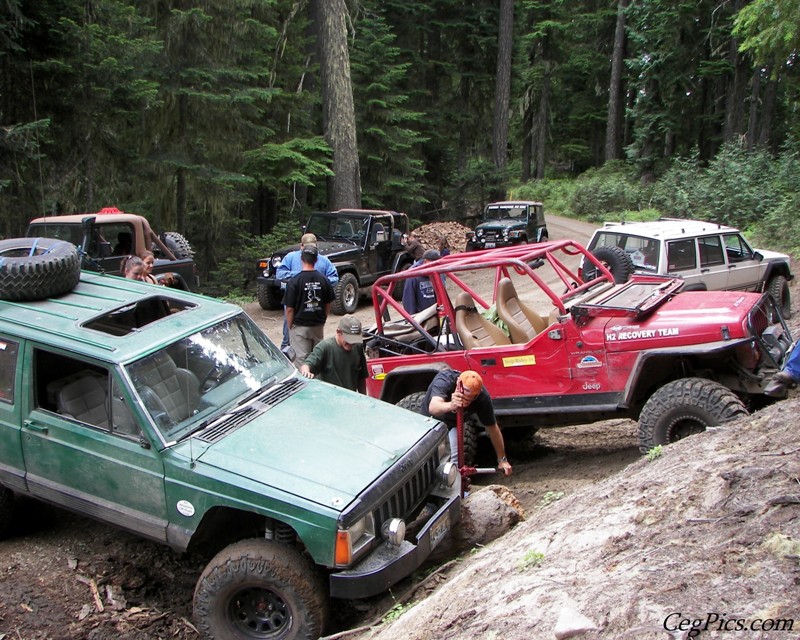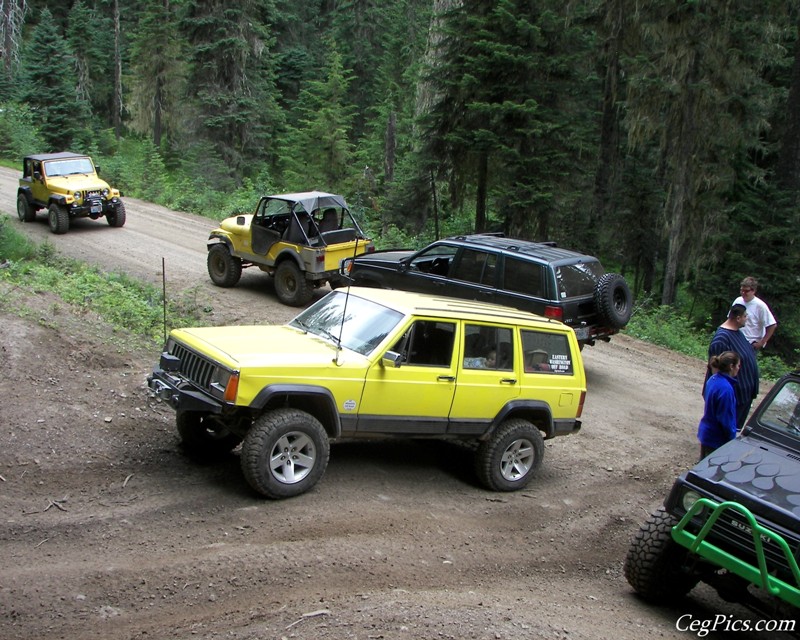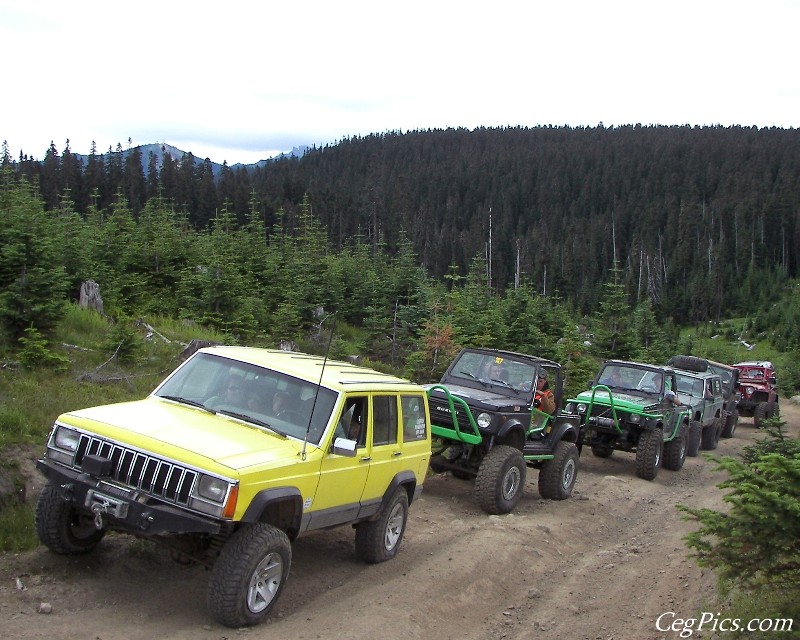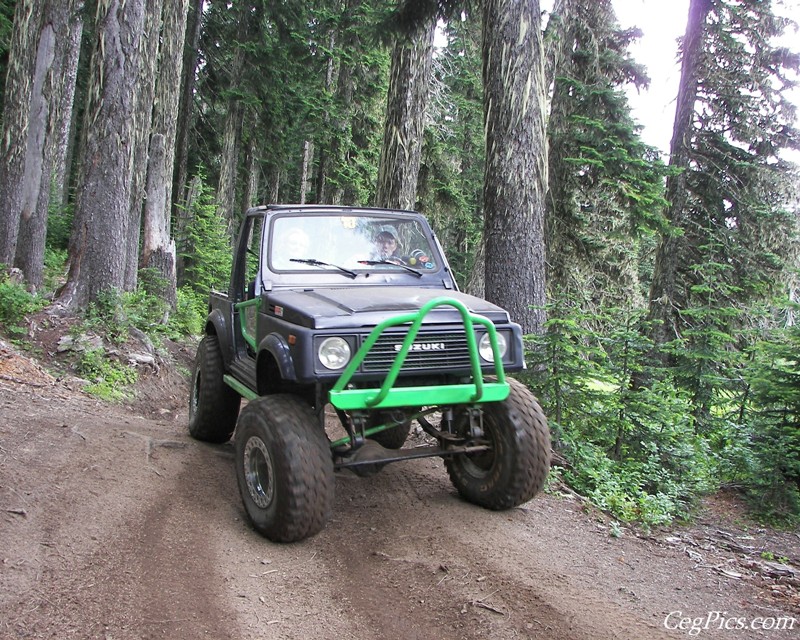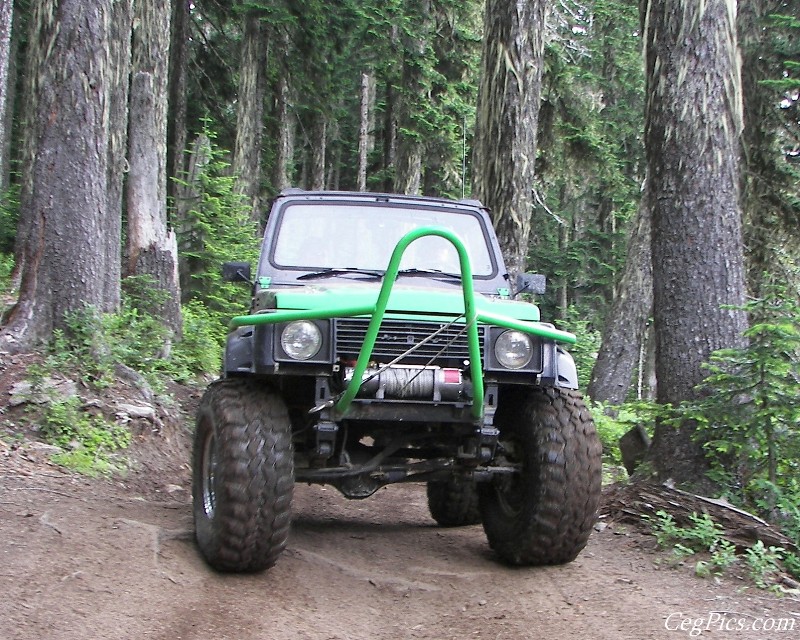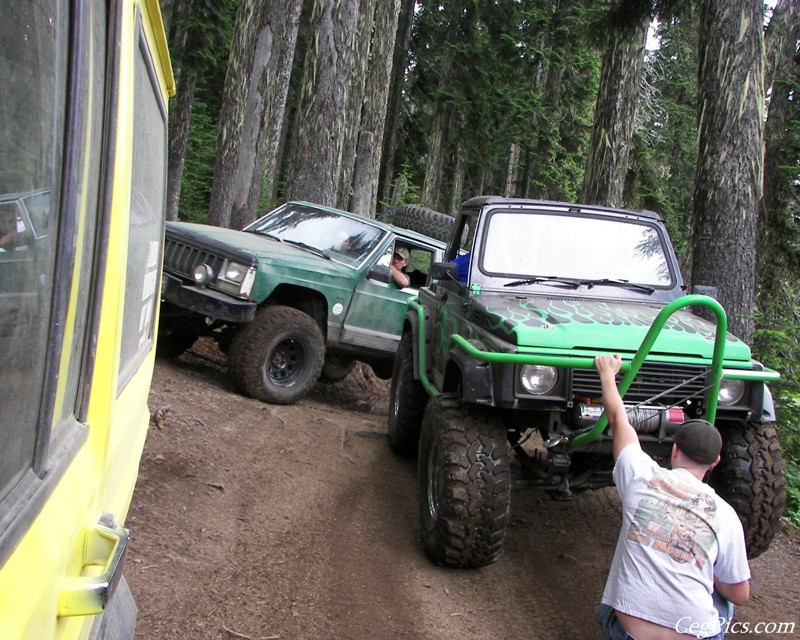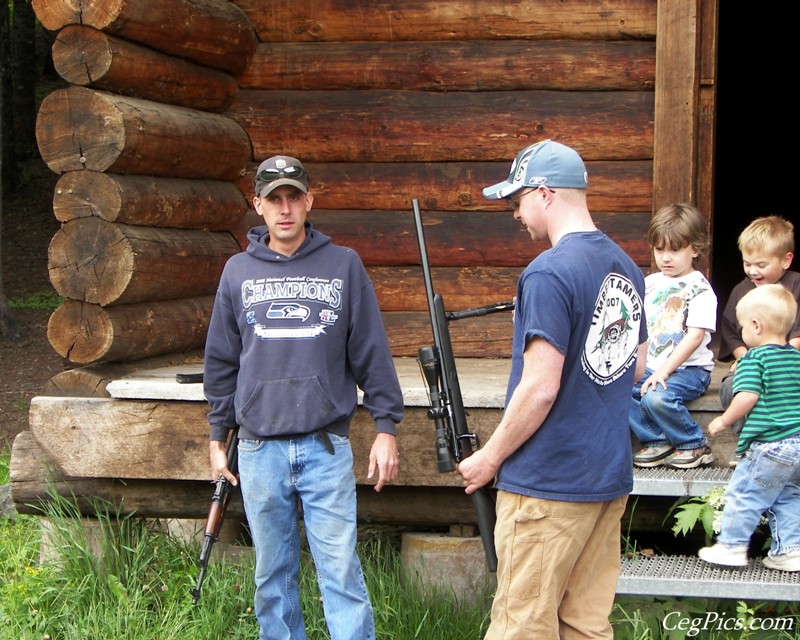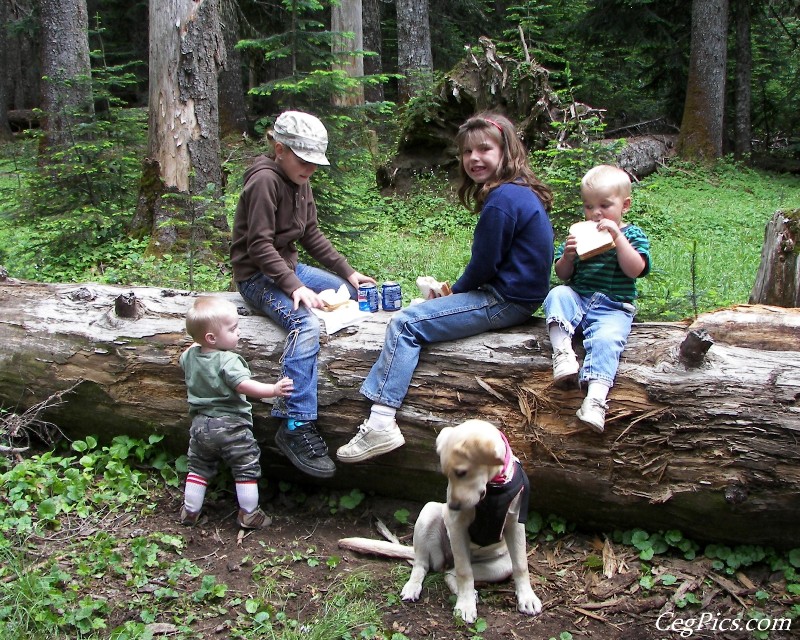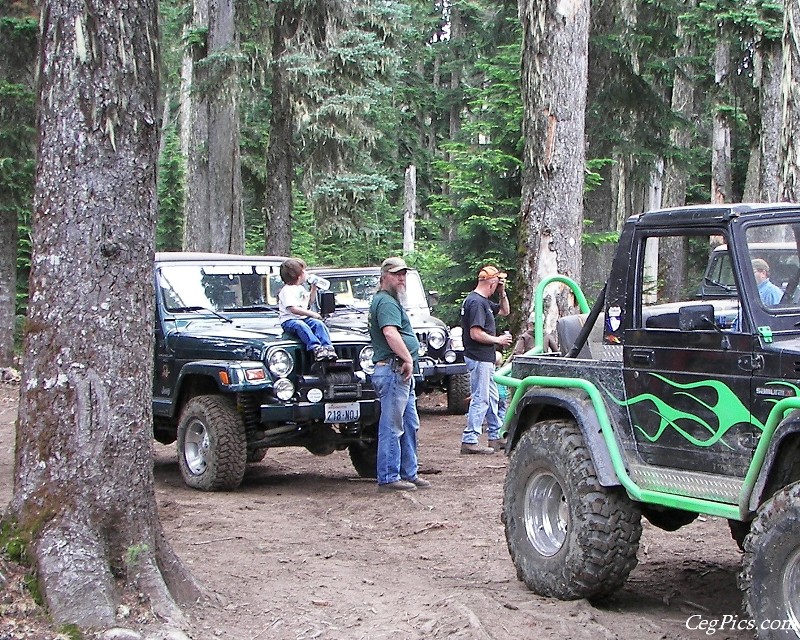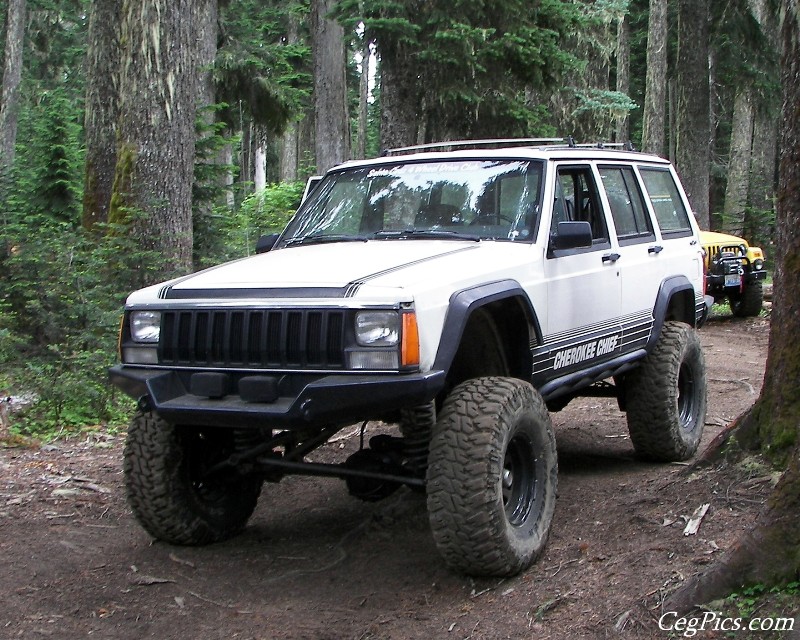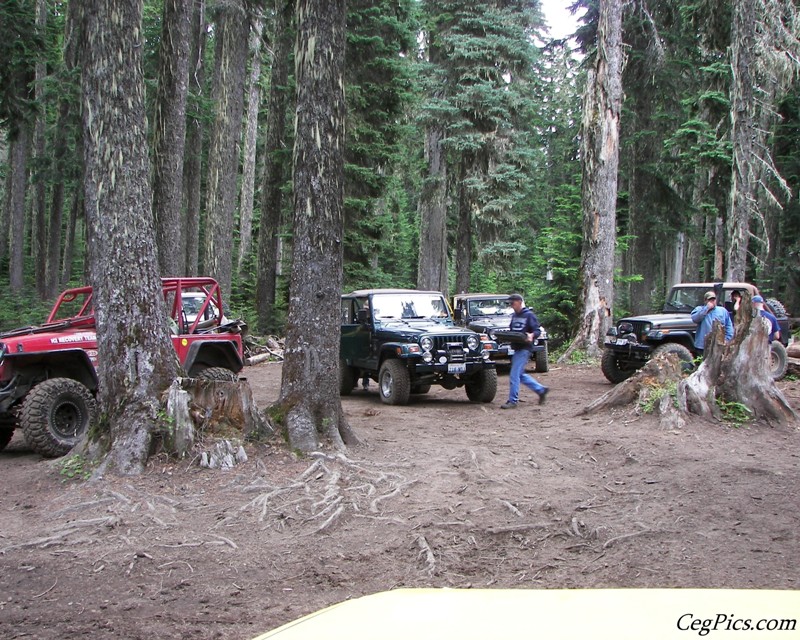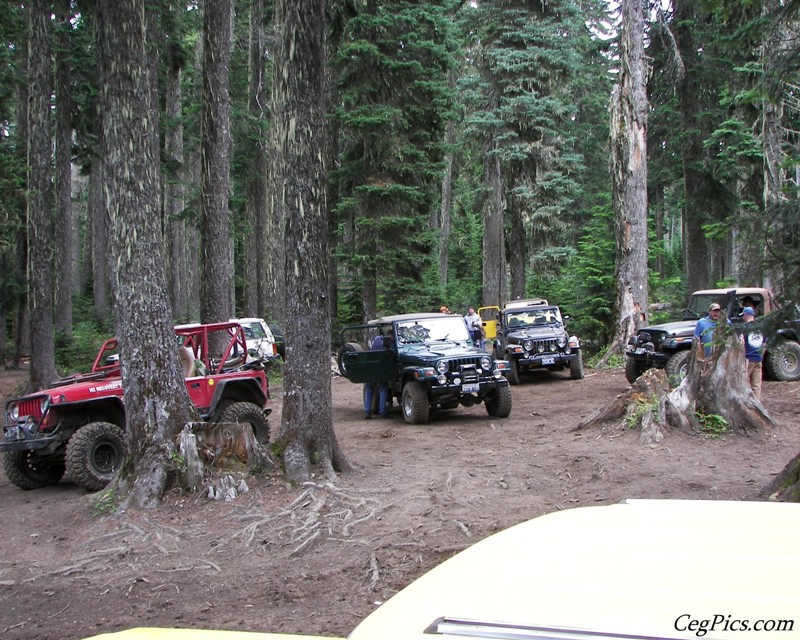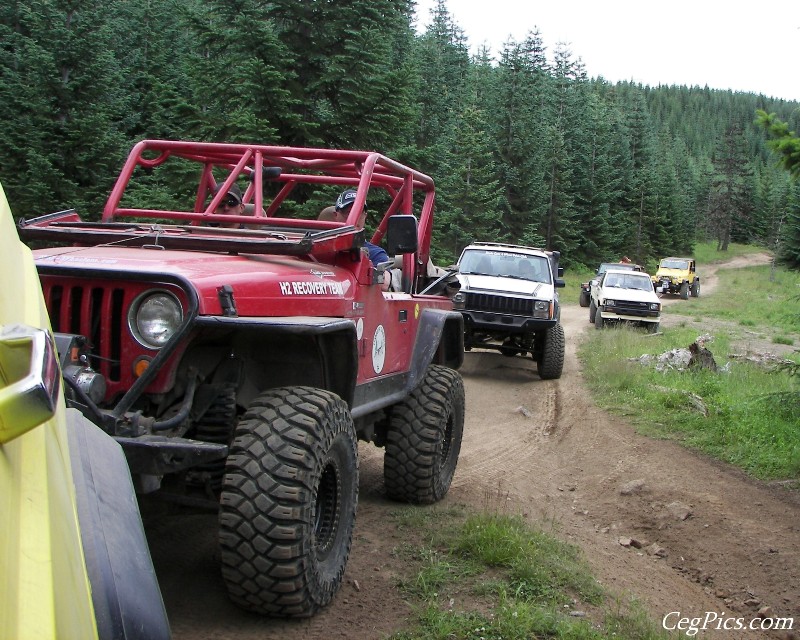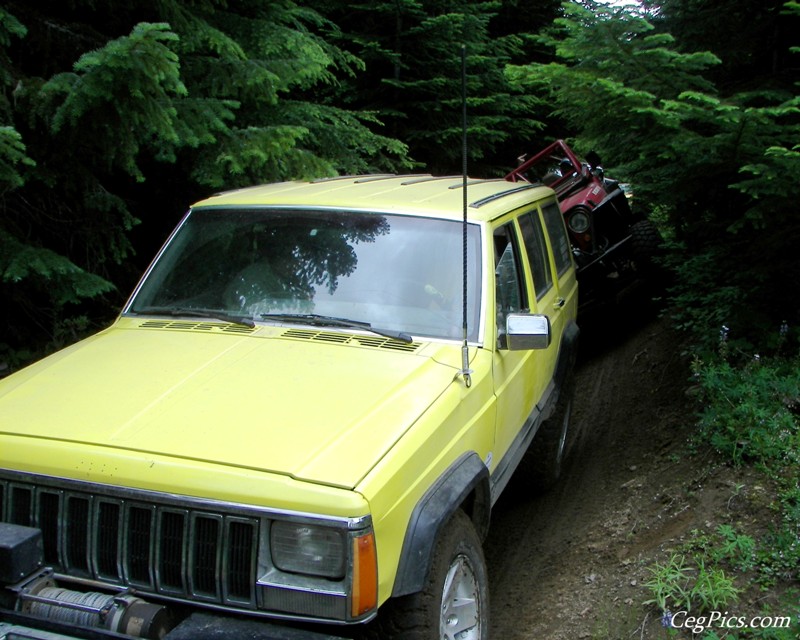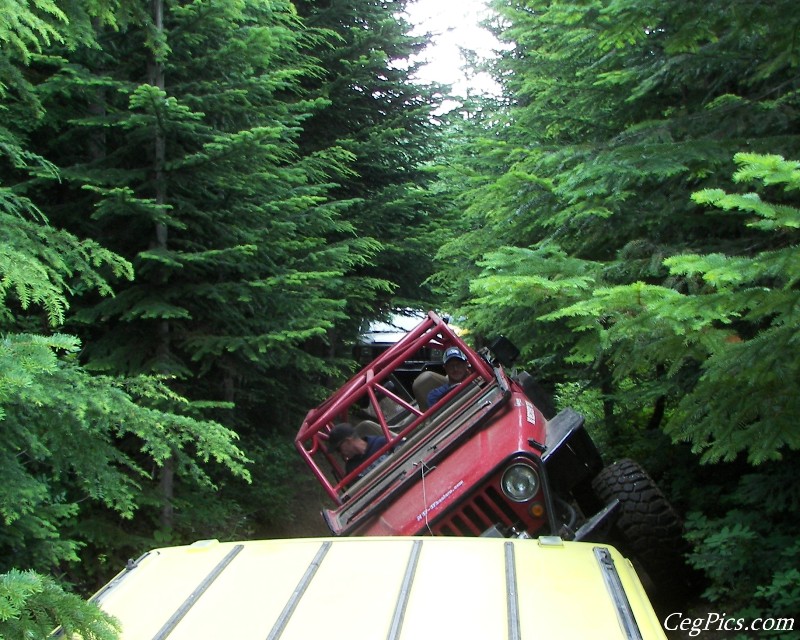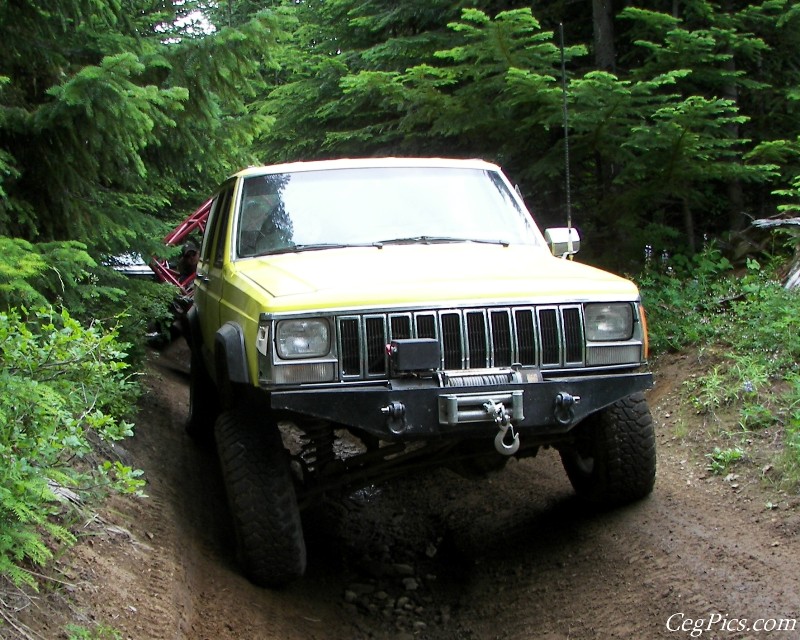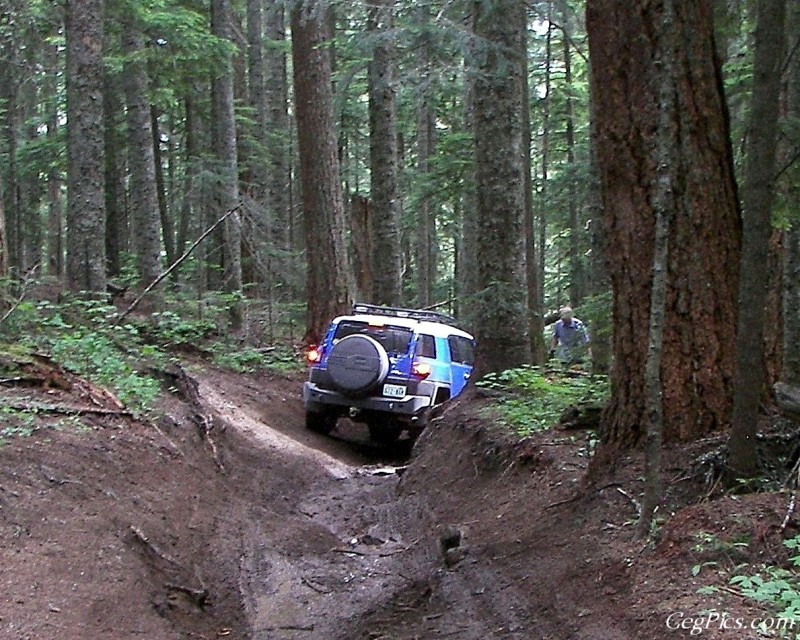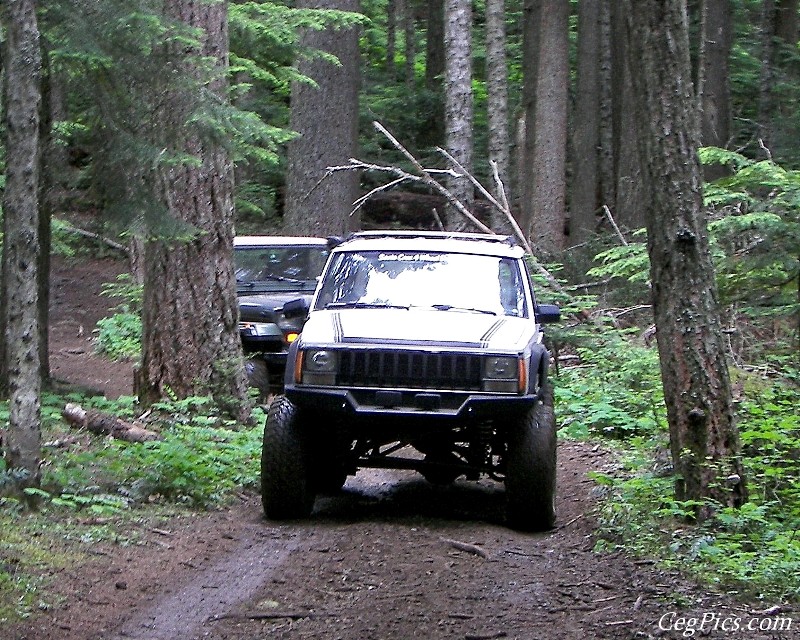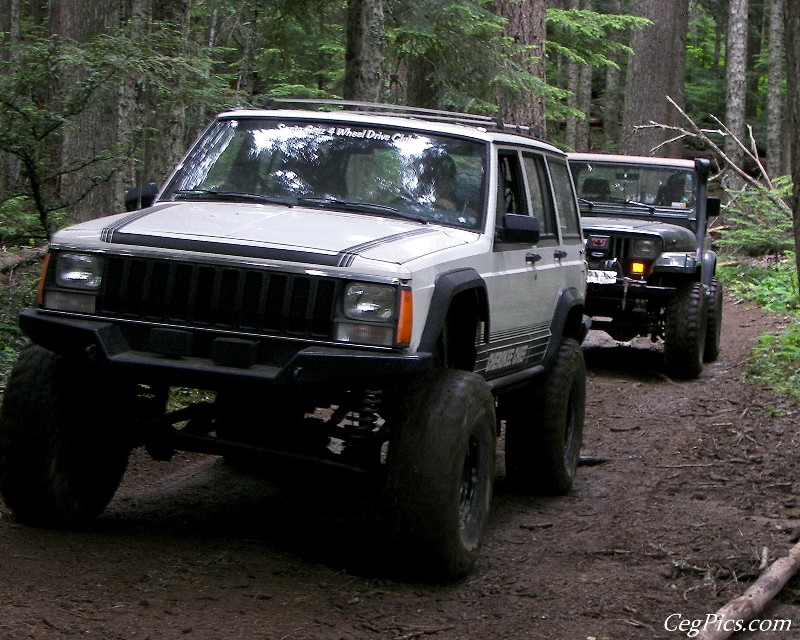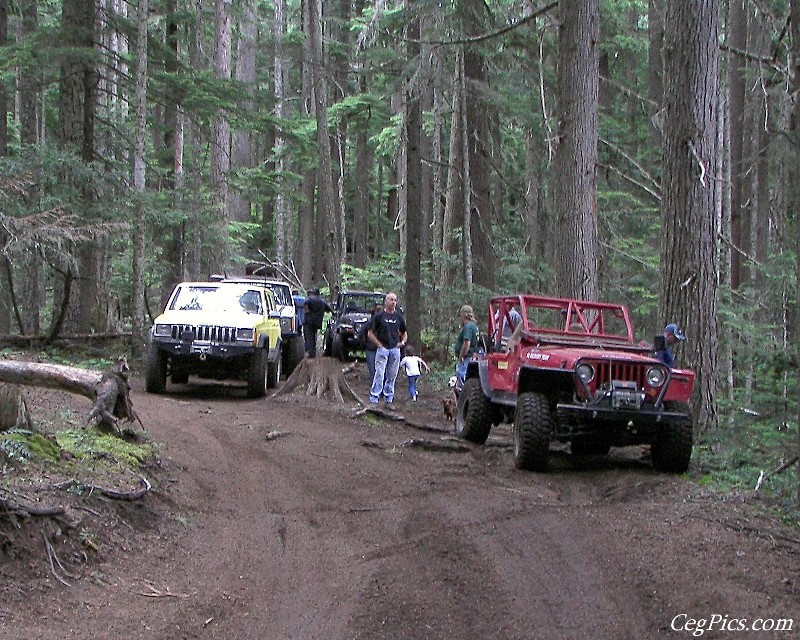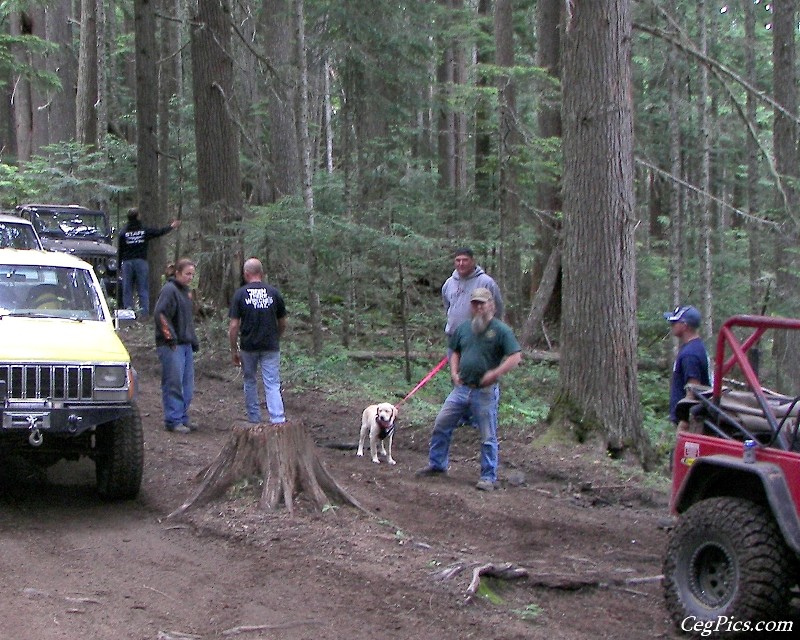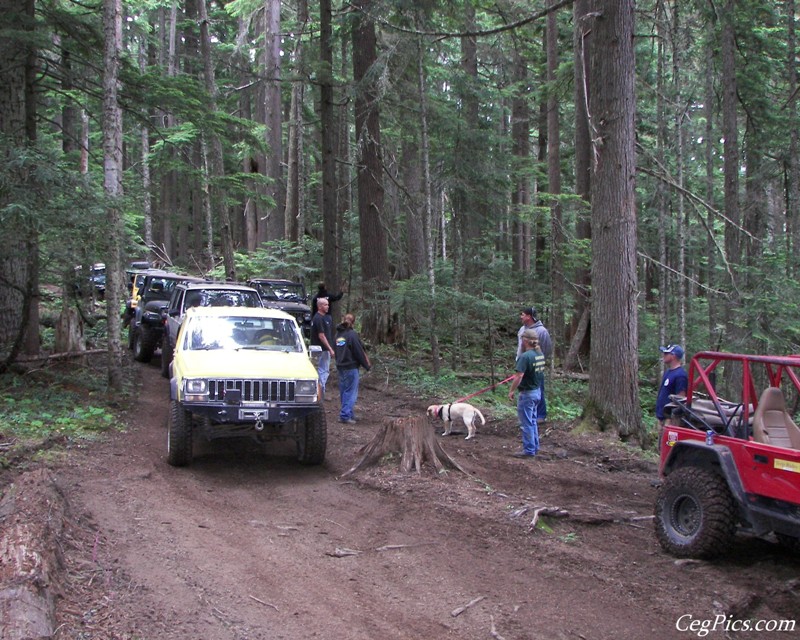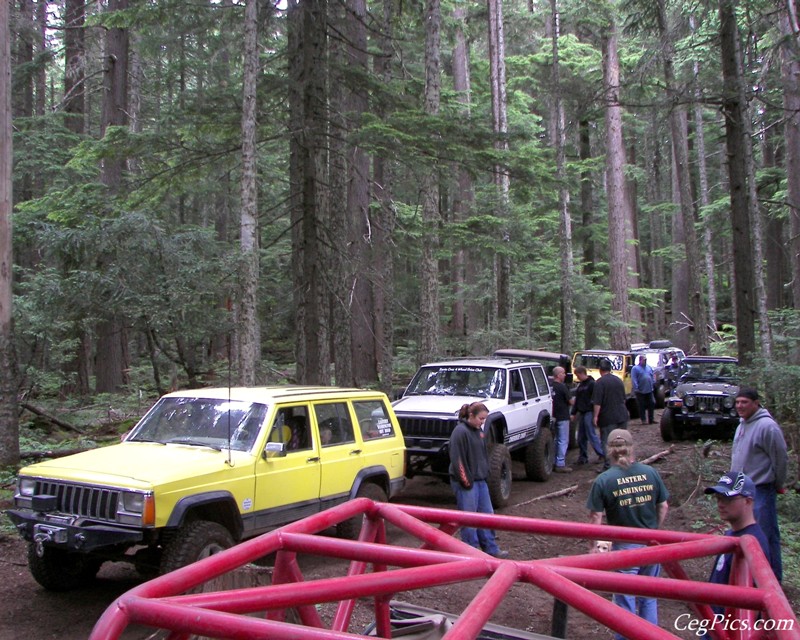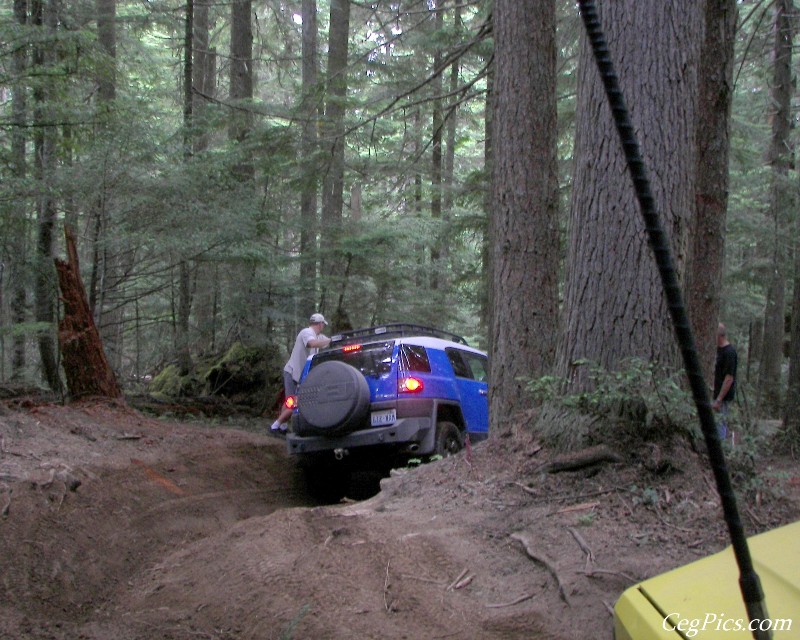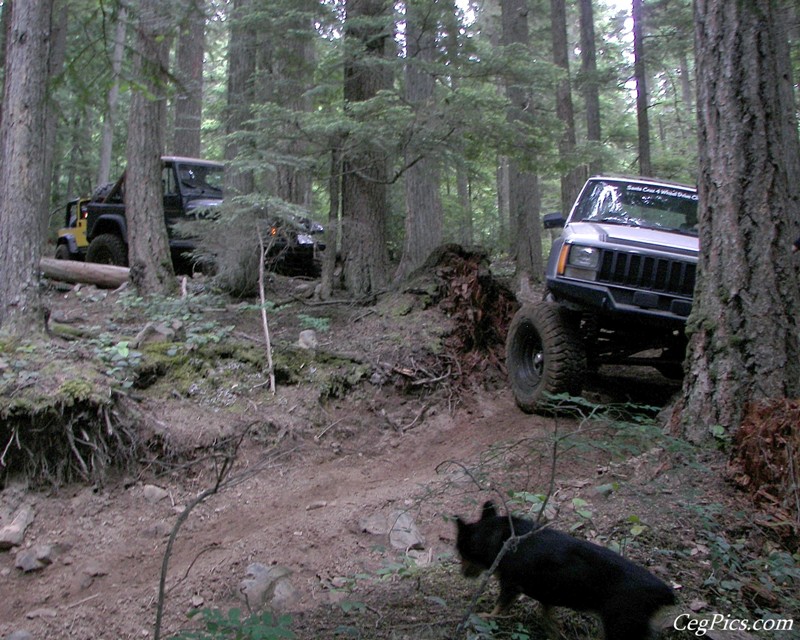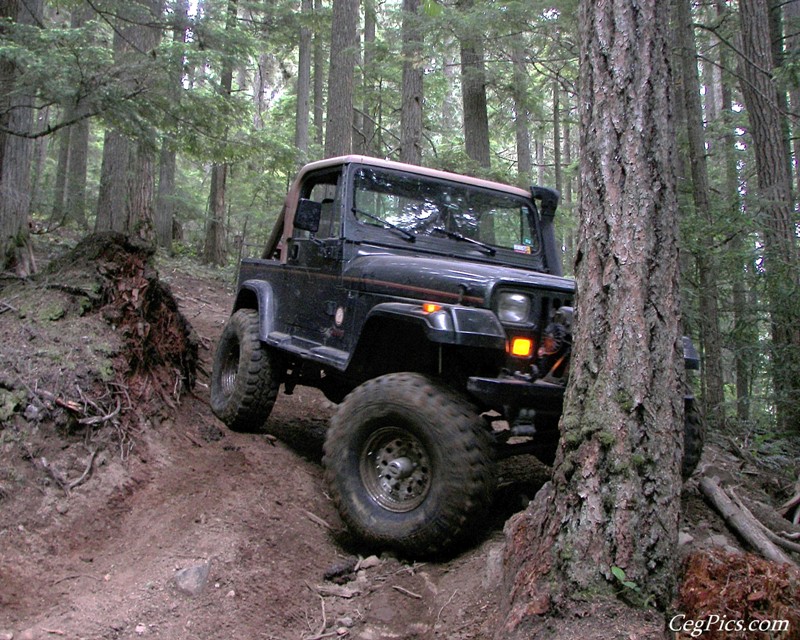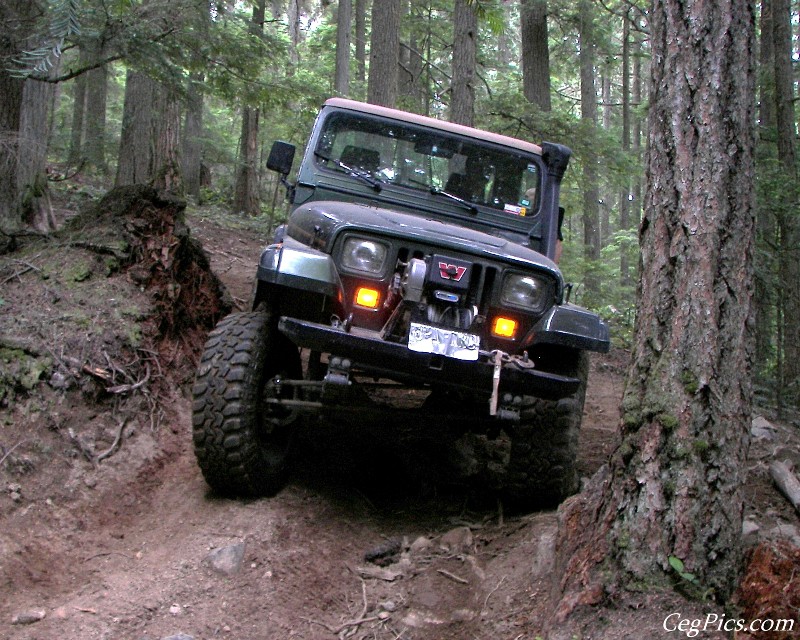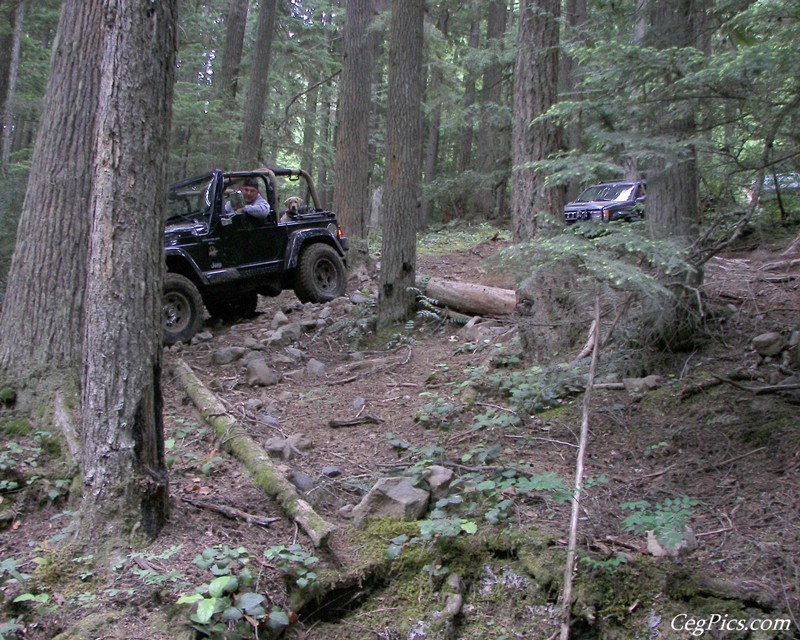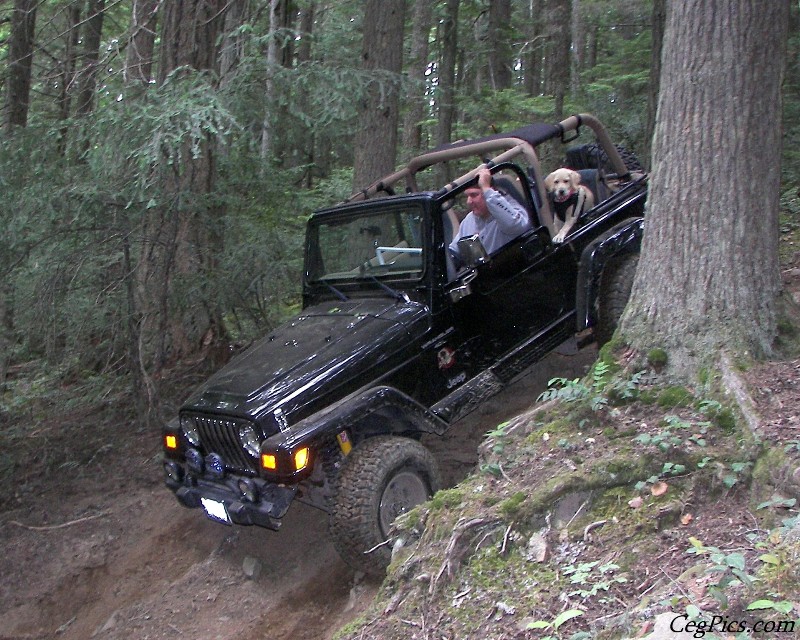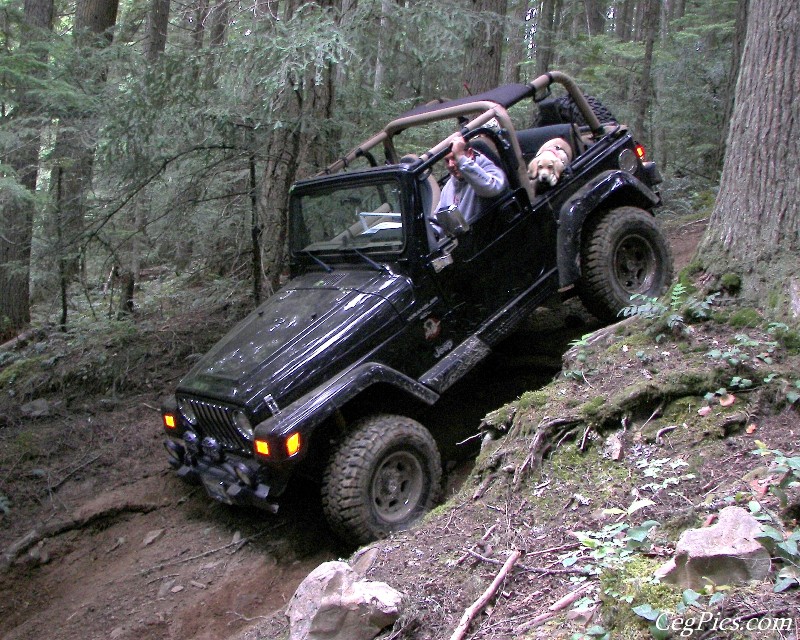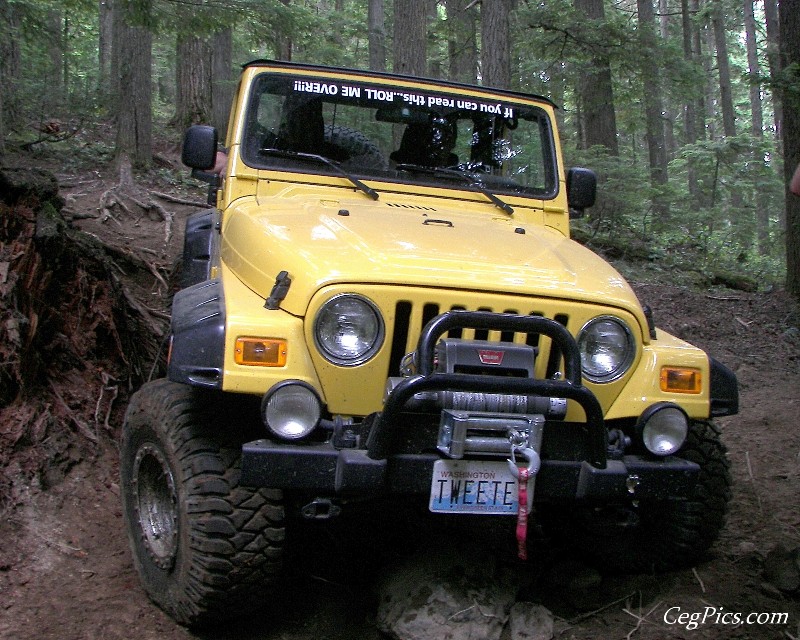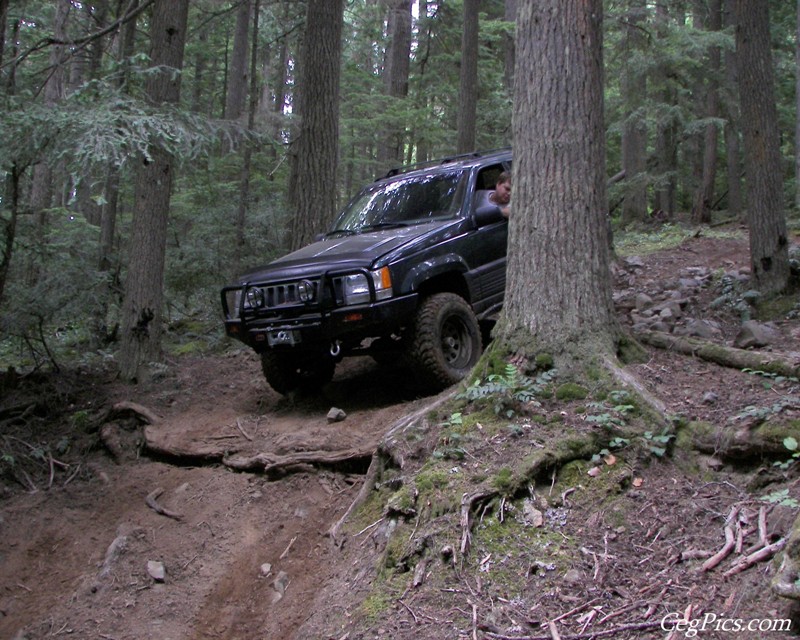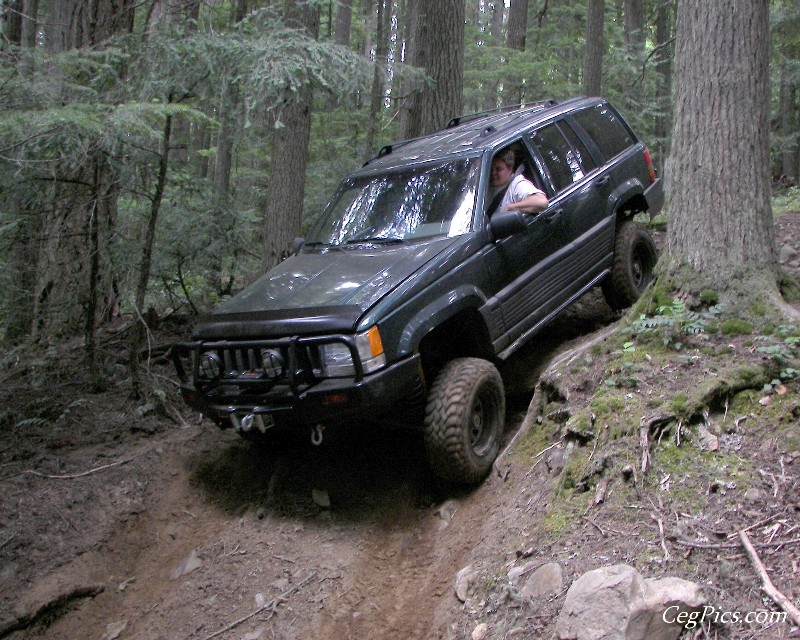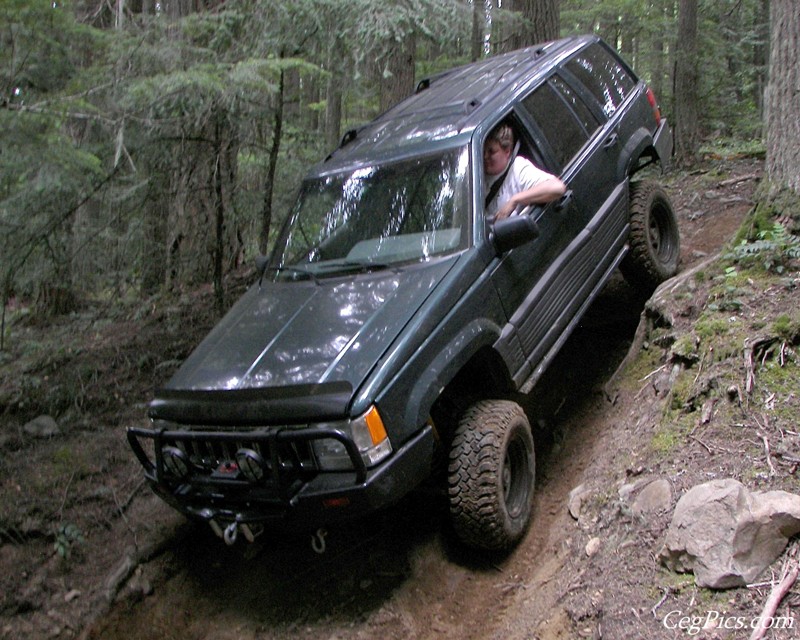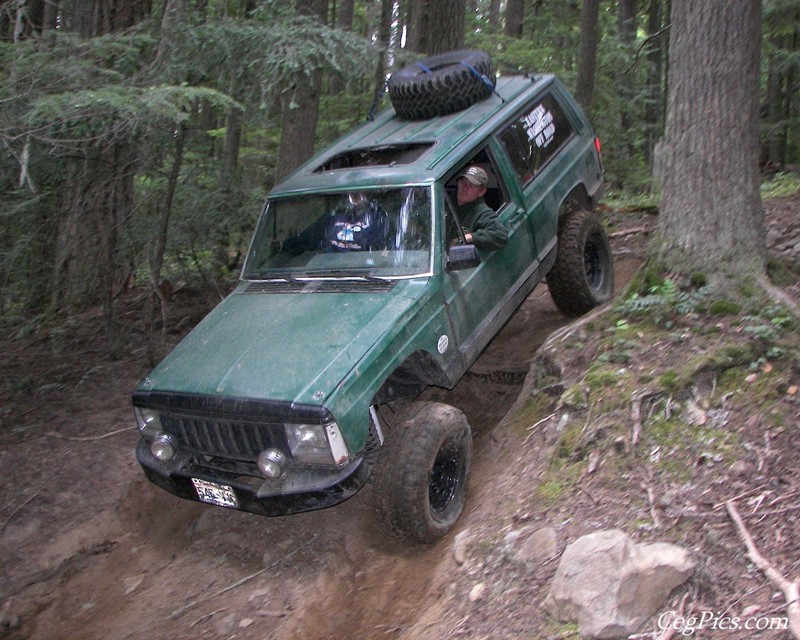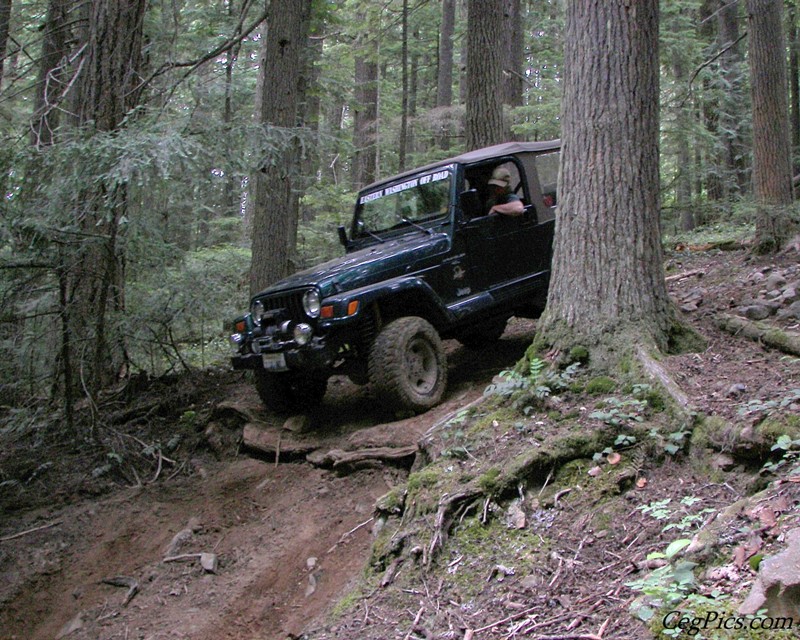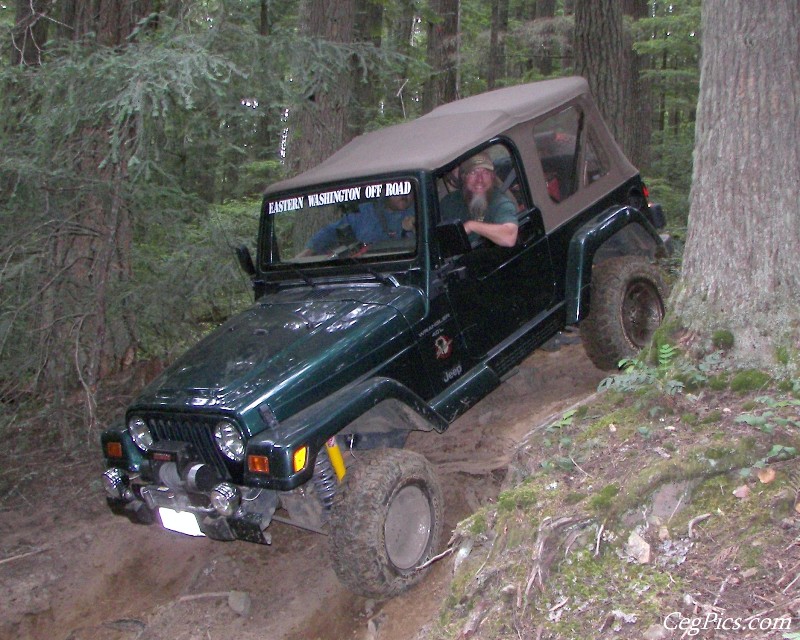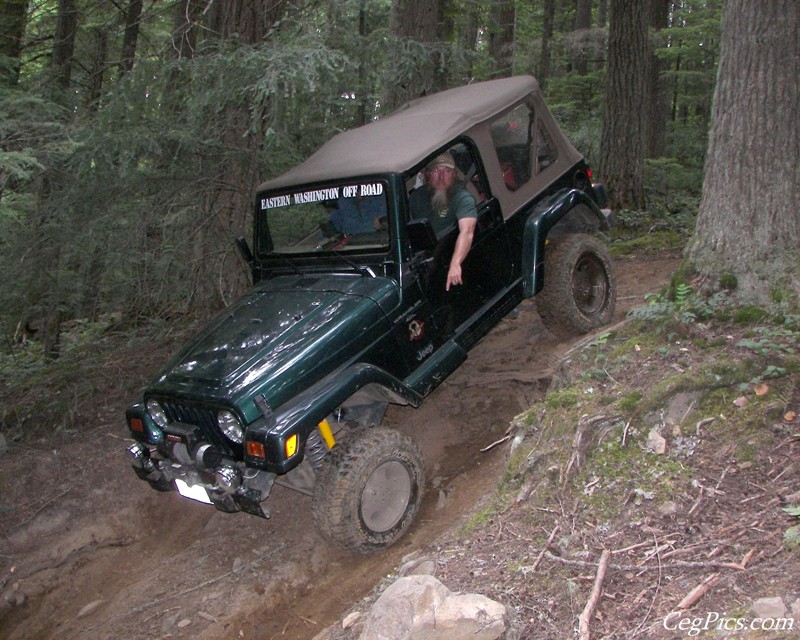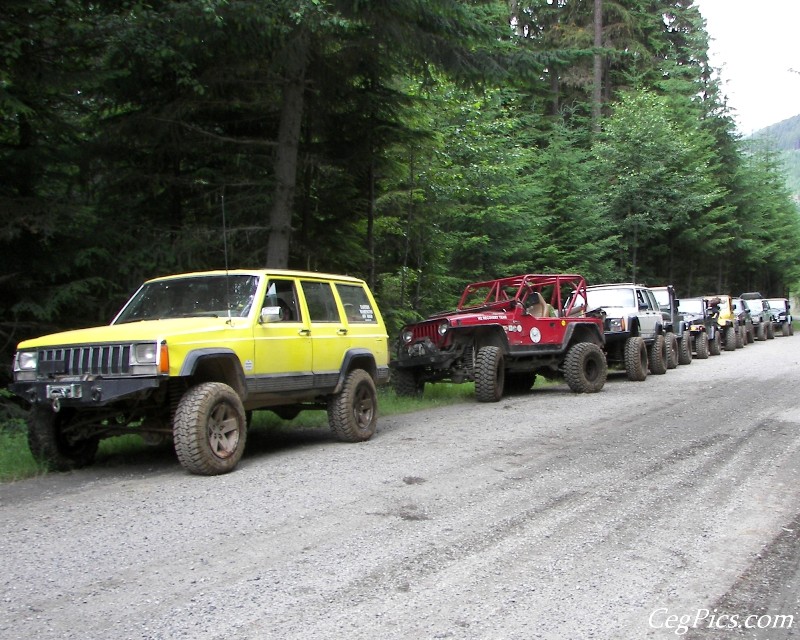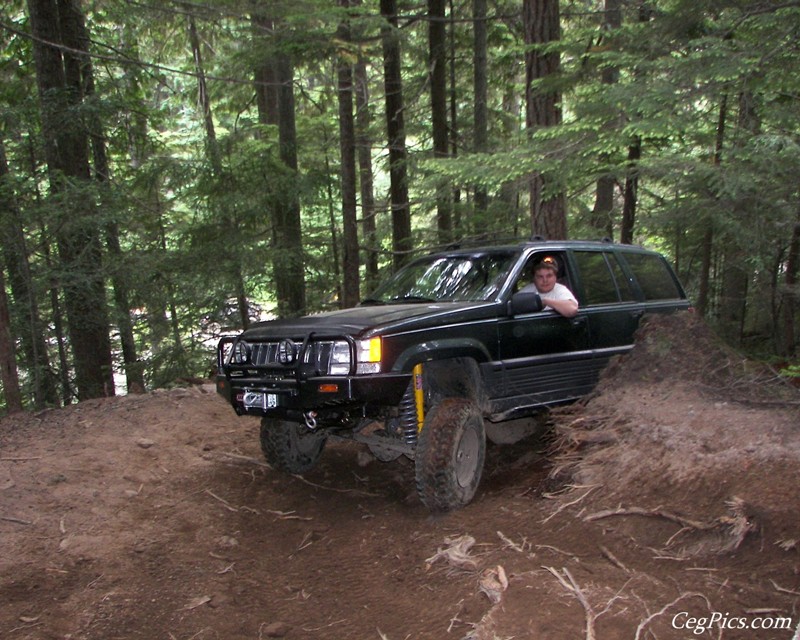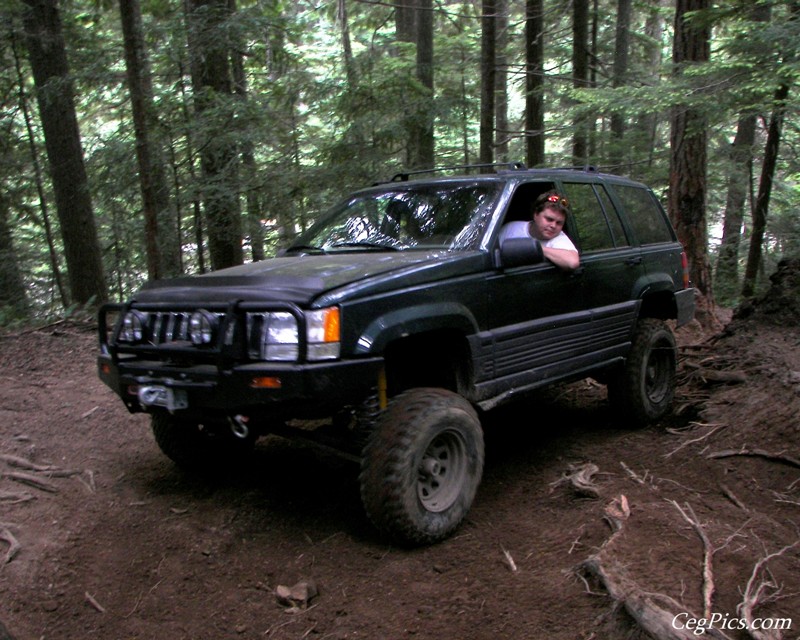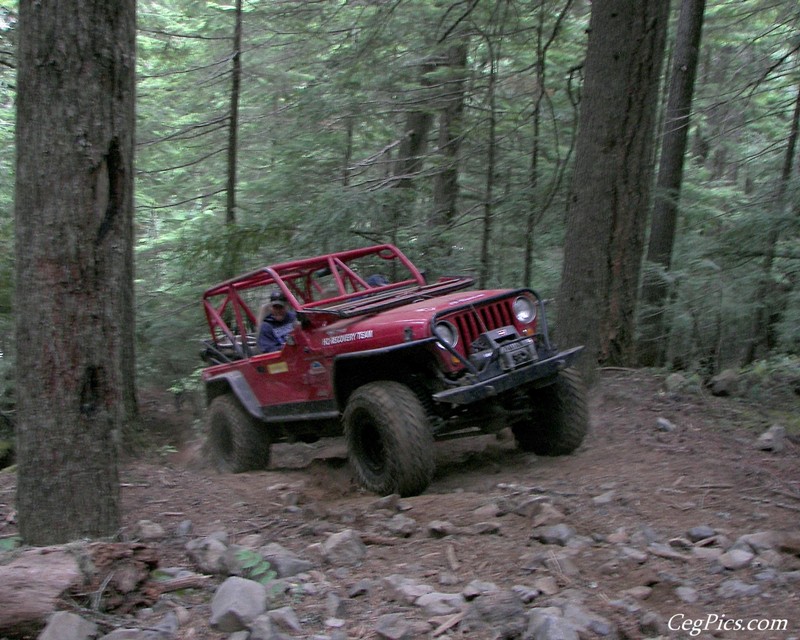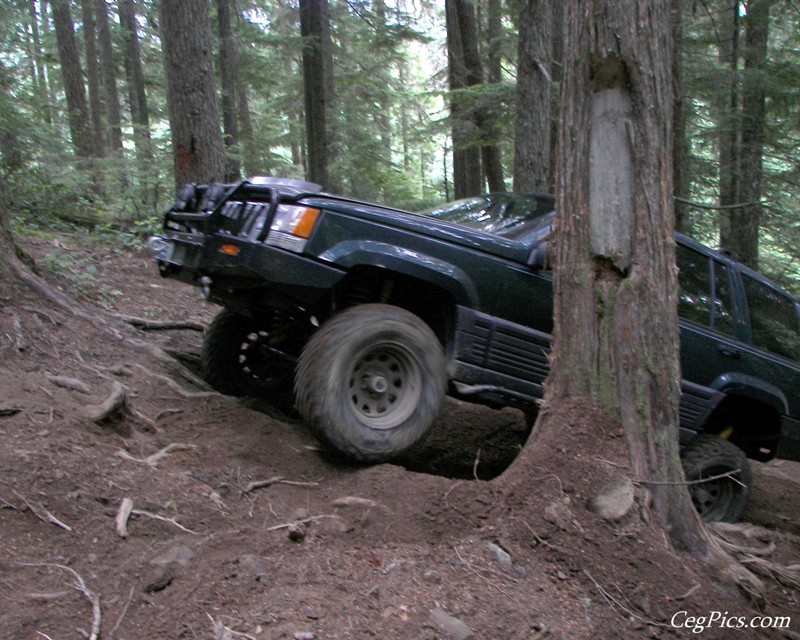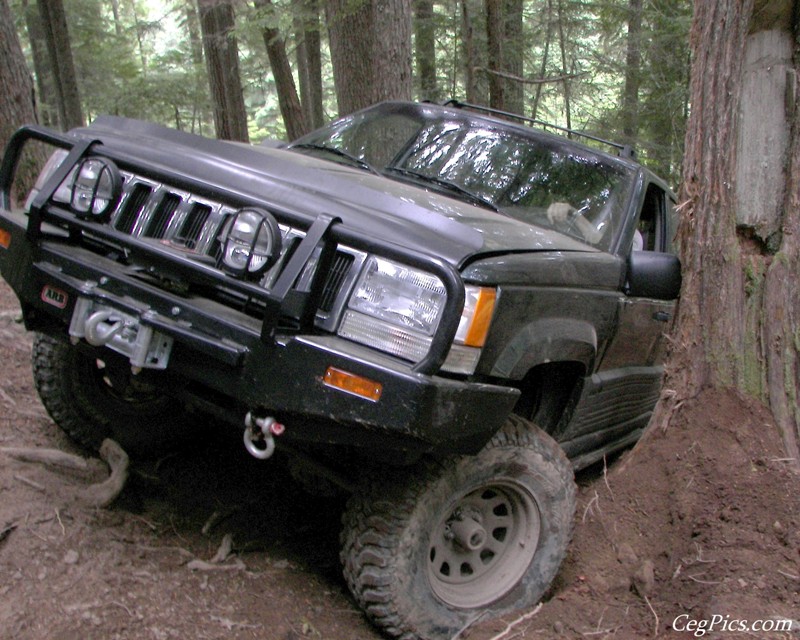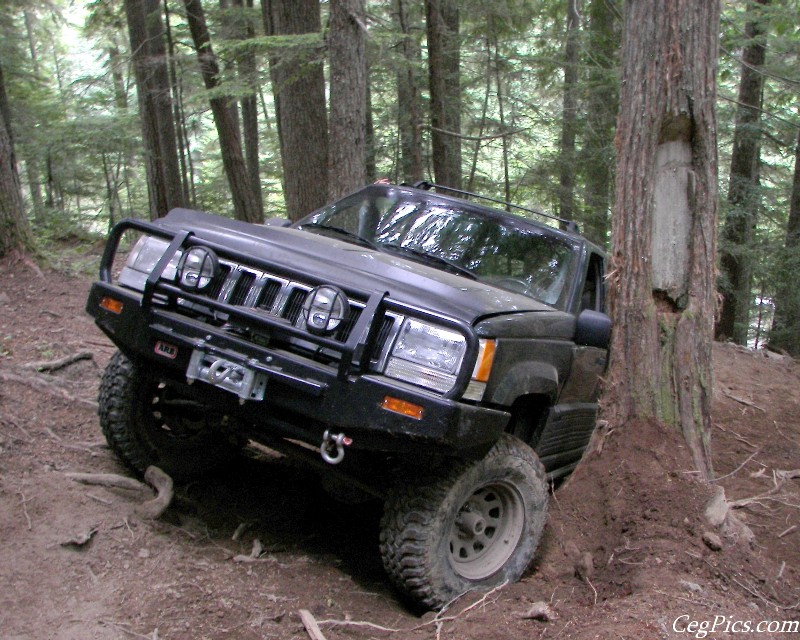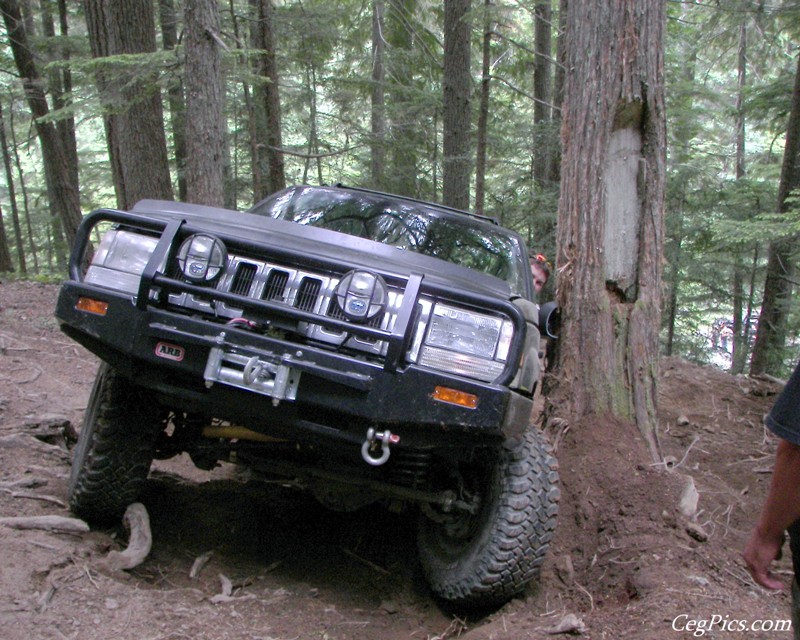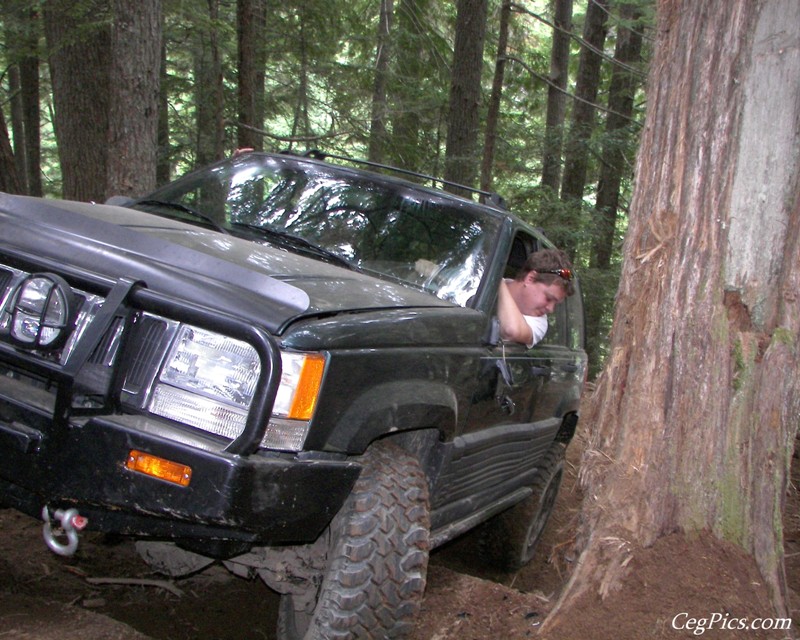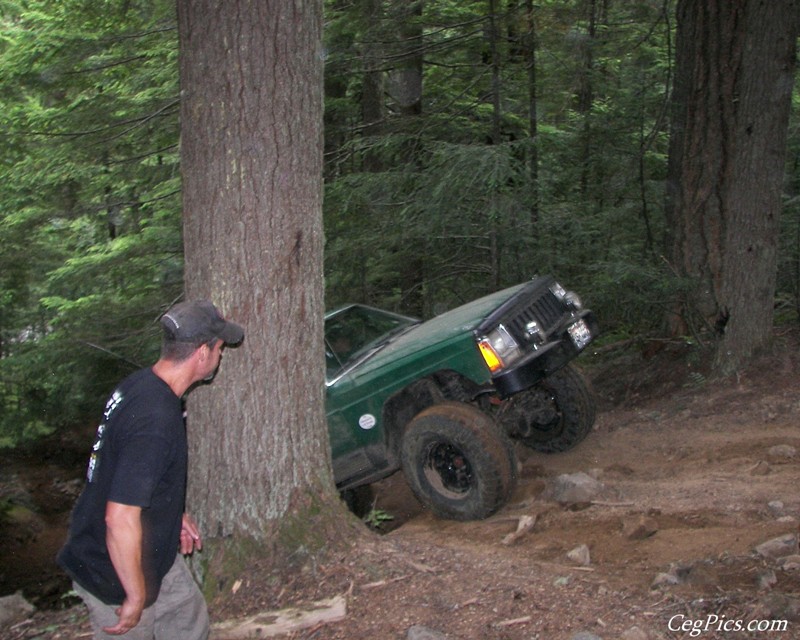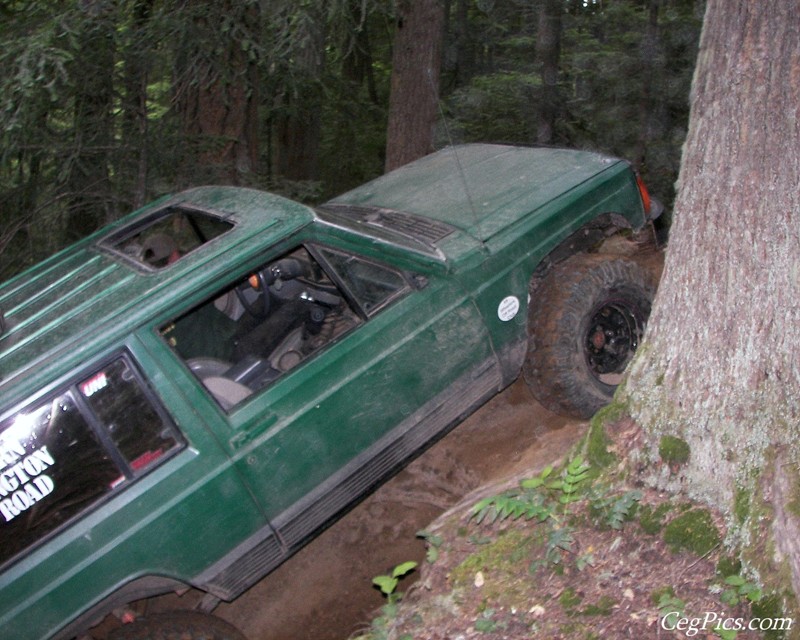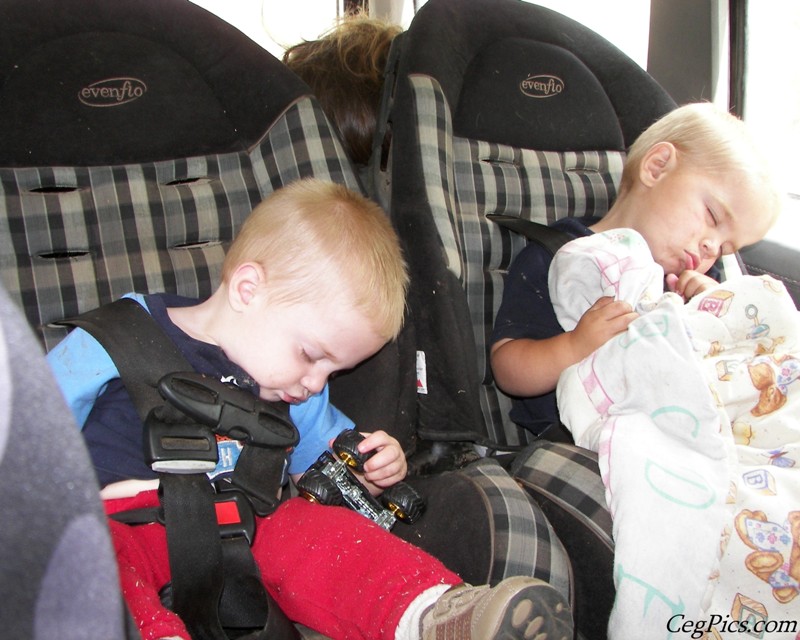 SUNDAY