Ahtanum Halloween Run and Costume Party
Report and photos by Clay Graham / Eastern Washington Adventures
On Saturday October 25th, 2008 we met up at the Tampico Church for the All Wheelers Off Road Club Halloween run.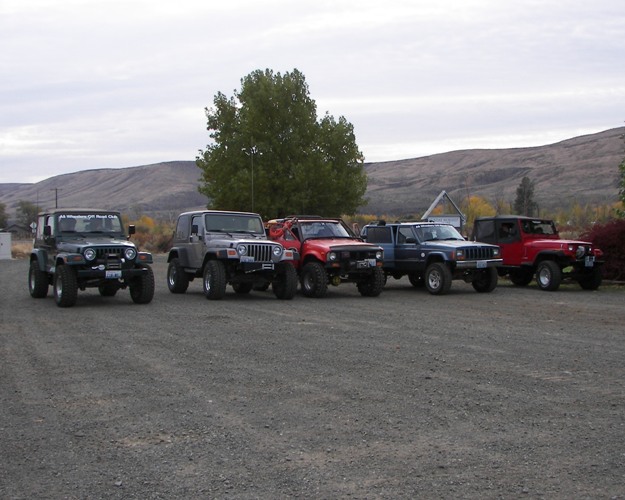 The Ahtanum State Forest has a new sign.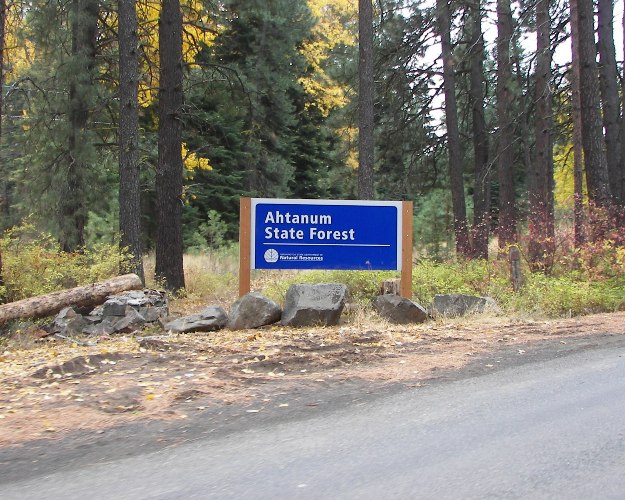 Airing down at the Ahtanum Sno-park

Red Saddle turning onto the Sedge Ridge Crest Trail (A-1400)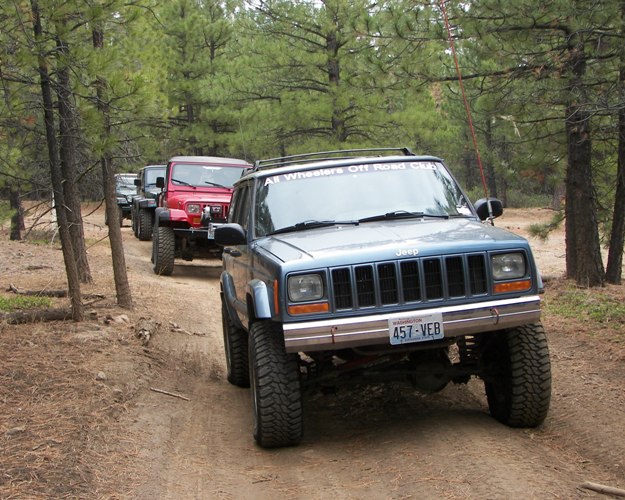 At the Rocky Climb Test Dummy and Tiny showed up.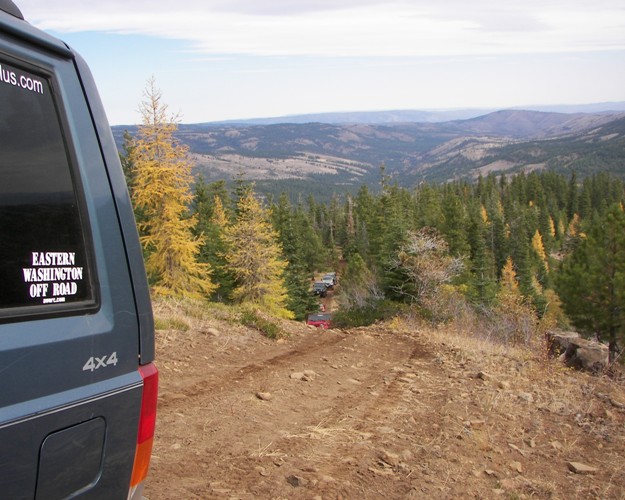 BlindPilot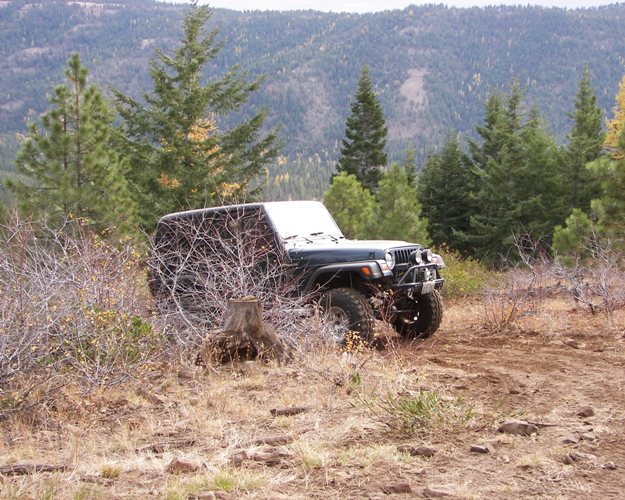 Guido

Moving on up the trail.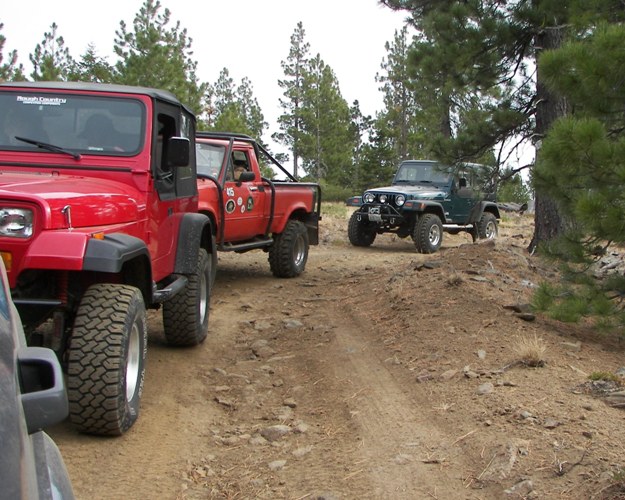 Test Dummy's fuel pump was having problems so he headed back home and Tiny followed him out.
Here we regrouped. Fatboy's rig is hidden.

Fatboy showing us how he got carnage from one of the snow runs.

One of our missions on this run was to move the down tree off the trail.
Fatboy ran the saw and the rest of us moved the debris from the trail.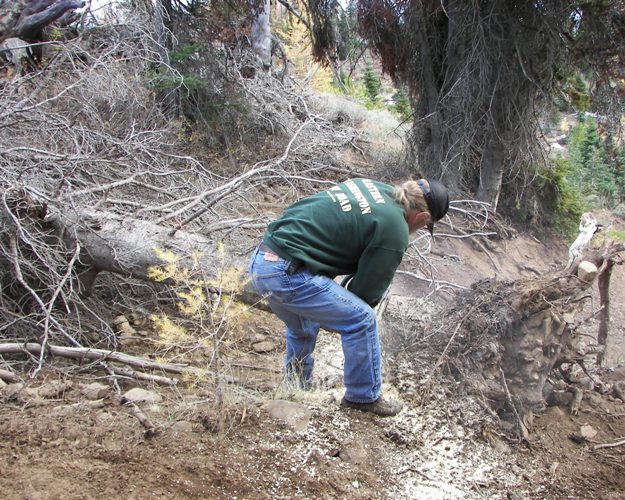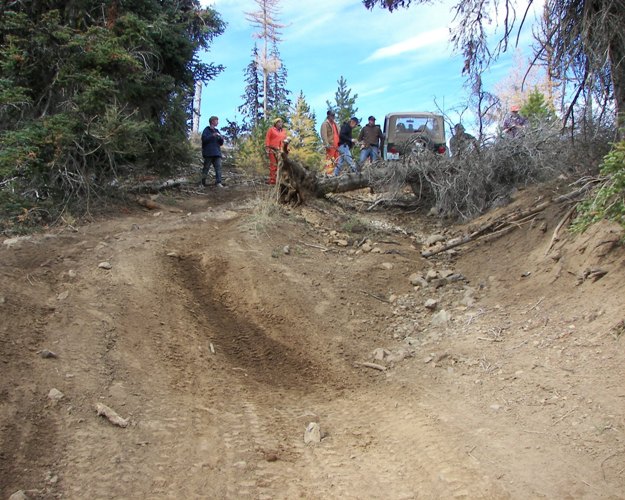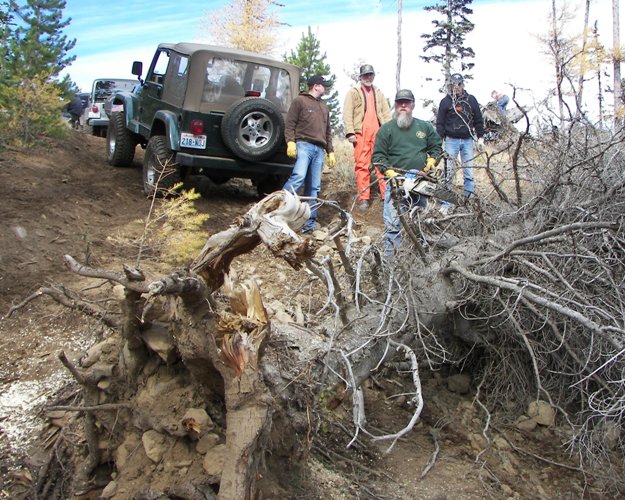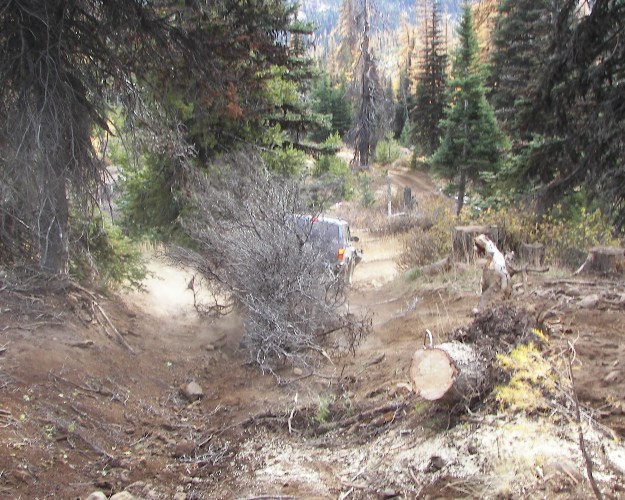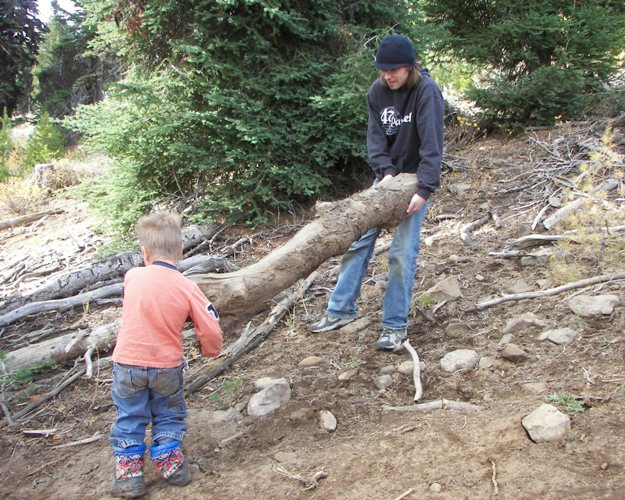 Moving up the trail we found a down Green Dot marker.

We put the convicts to work putting the marker back up. LOL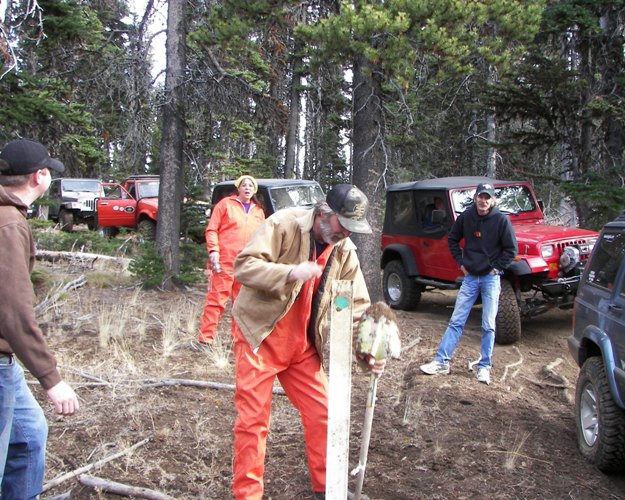 The next stop was the Cultus Hole Vista.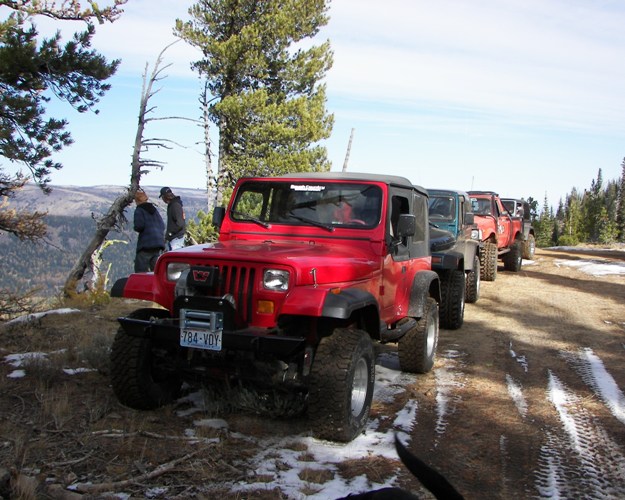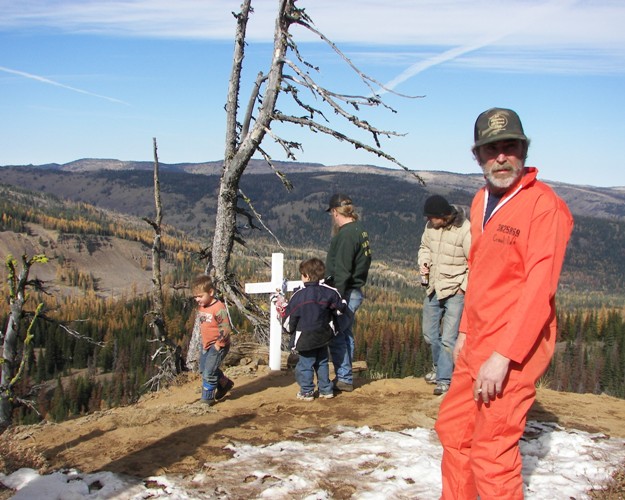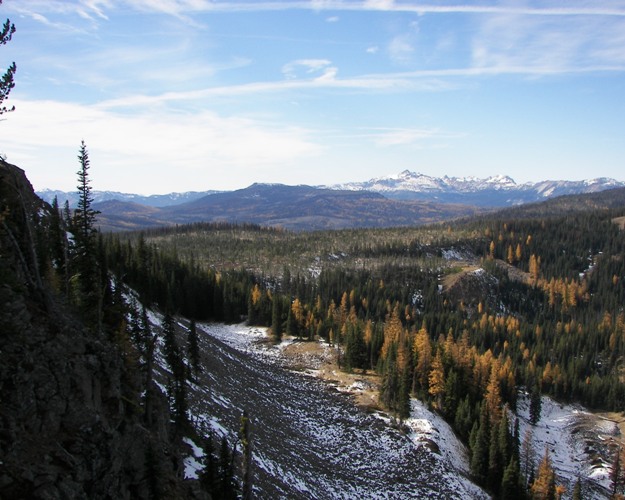 Next we headed for Darland Mountain.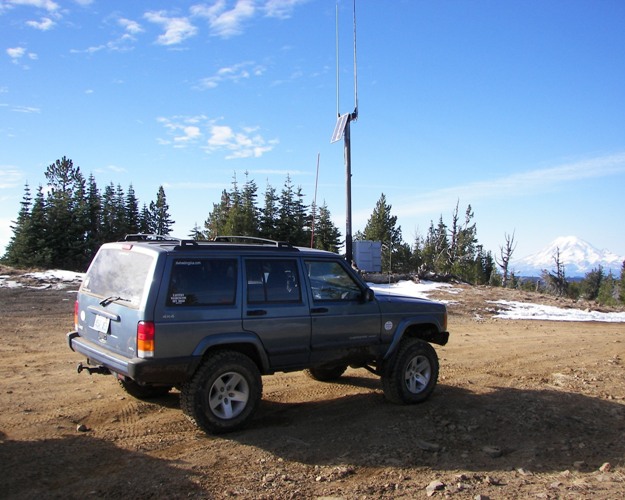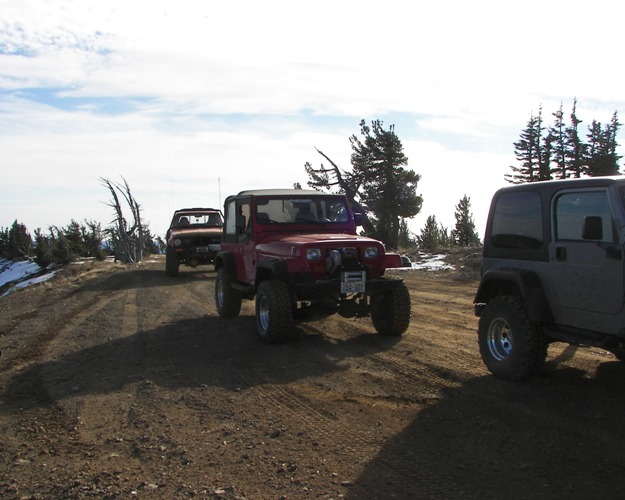 Crawl Mama taking a look at Mt. St Helens.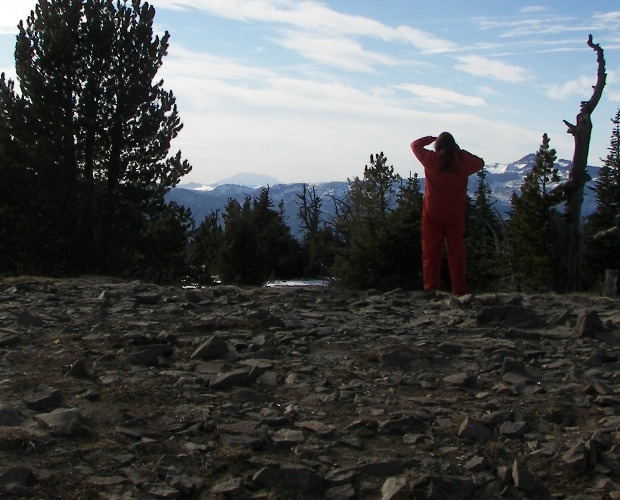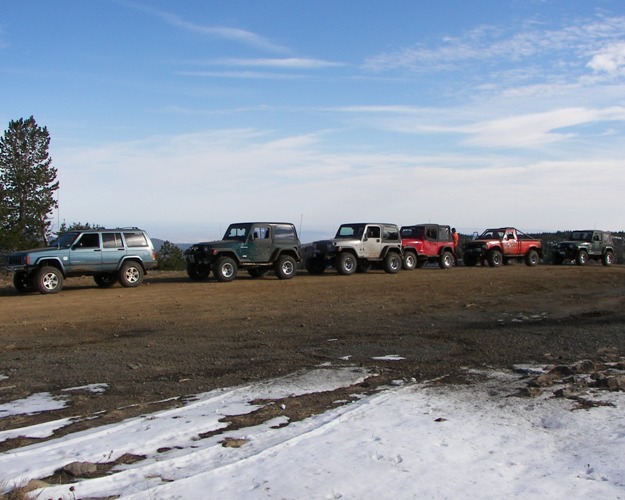 The next we ran the Blue Lake trail and picked up some trash.
We stopped at Blue Lake for a break.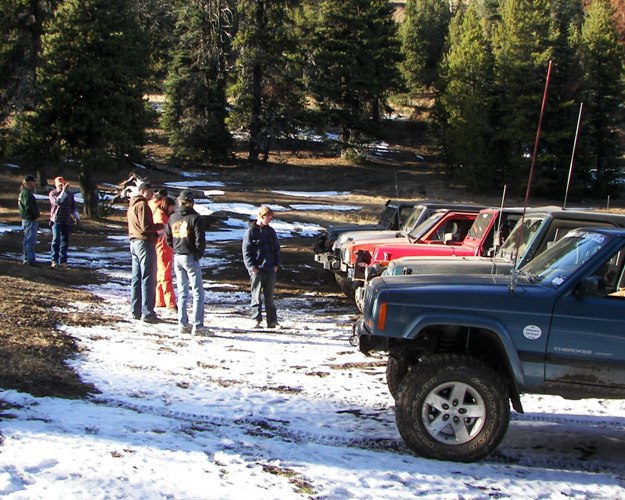 On up at Blue Slide Lookout we found a wolf hanging around the shelter.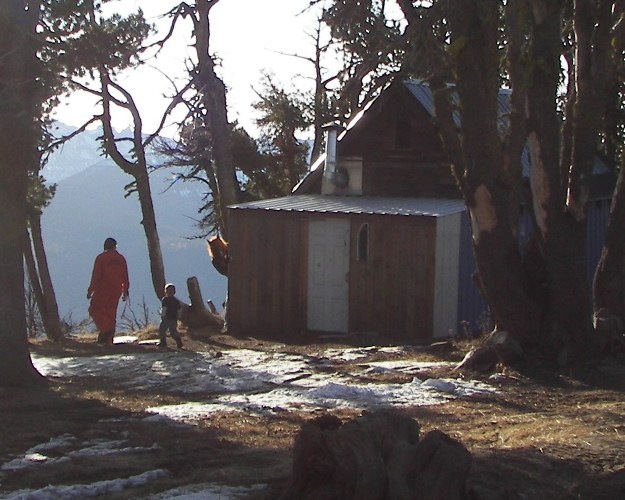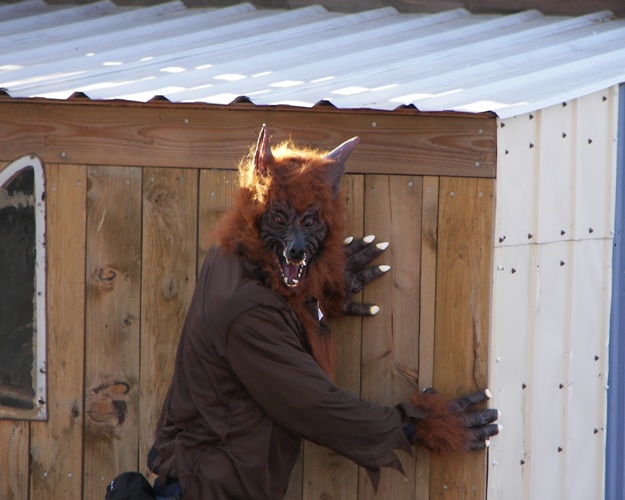 Nice view of Mt. Rainier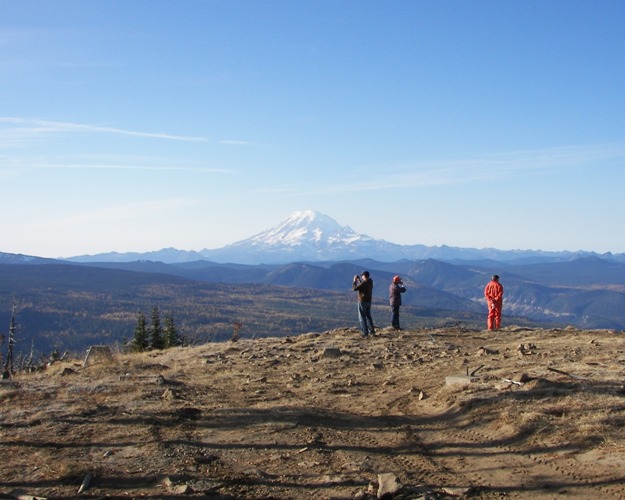 We did one more stop on Jackass Road.

We headed on down to Tampico and aired up.
Next we headed to Ceg's Shop for the Halloween Party.
ScottD was looking hot. LOL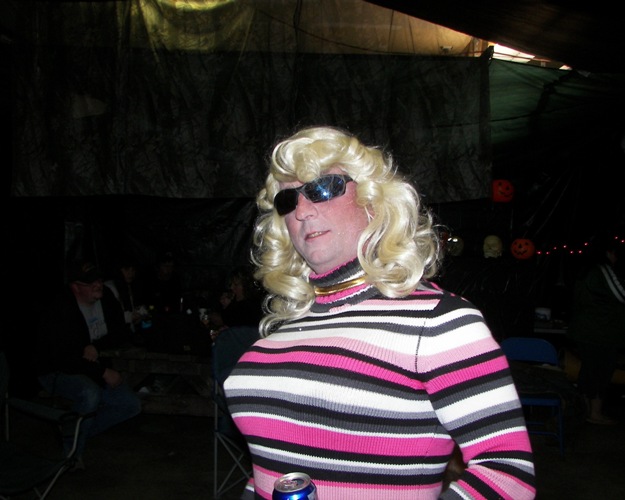 Mickey and Minnie came with their fan club.

The convicts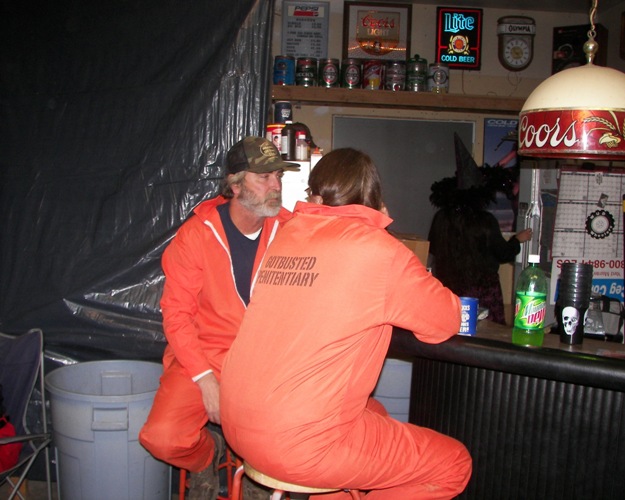 The little guys having fun.

Tiny finely got a date. LOL

This was a very fun time thanks to the people who came.
I also want to say thank you to all that helped on our adopted trails and that help make the party a success.
---