DNR Vehicle Counter Recovery Run at the Ahtanum State Forest
Report and photos by Clay Graham / Eastern Washington Adventures
On Sunday December 5th, 2010 the Yakima/Kittitas Forest Watch Association had a mission to get the DNR's Vehicle
Counter off a mountain in the Ahtanum State Forest.
We did get the mission accomplished but had a few problems.
Here are a few pictures with details of this trip.
Right off the bat HavoJr's rig had a starter problem on the way to the run.
HavoJr got some help getting his rig home and we headed up with Havo's Toyota and my XJ.
Greg from the DNR Recreation program rode along with me.
We aired down at the end of the paved part of Cowiche Mill Road.

Heading up the mountain it started snowing.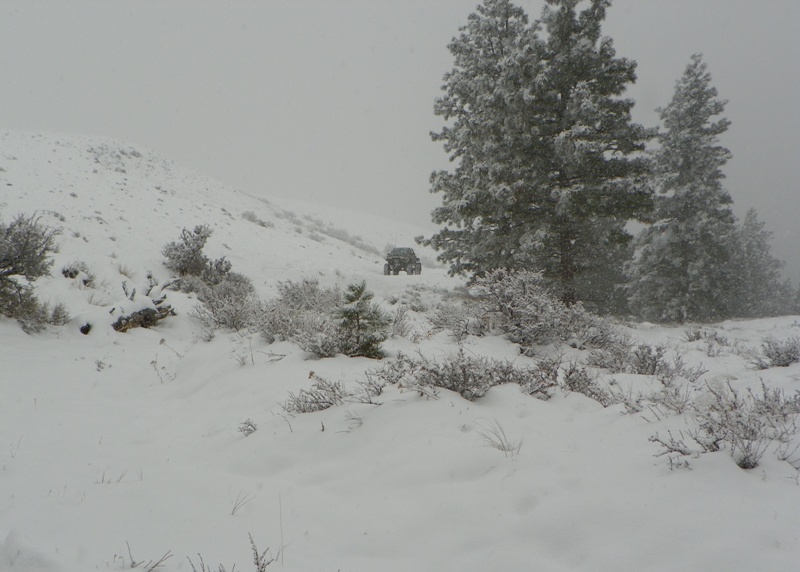 At this point Havo lost a u-joint cap off a drive line.
He stopped and waited for us to make sure we made it back.

We kept radio contact all the way to where the Vehicle Counter was.
Greg did the digging as I took a few pictures.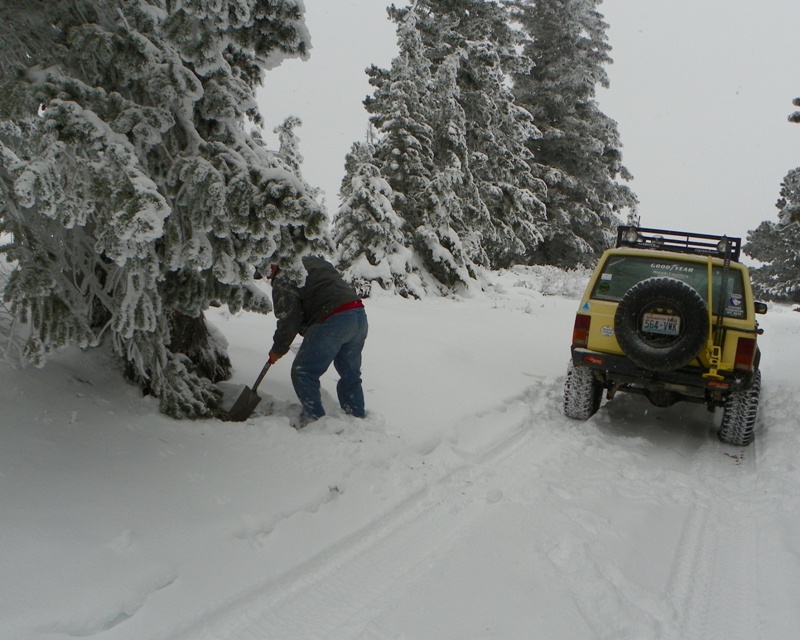 Here is the vehicle counter. I was thinking it was some box chained to a tree with a black hose. I was wrong.
It was just a little electronic thing inside to plastic boxes.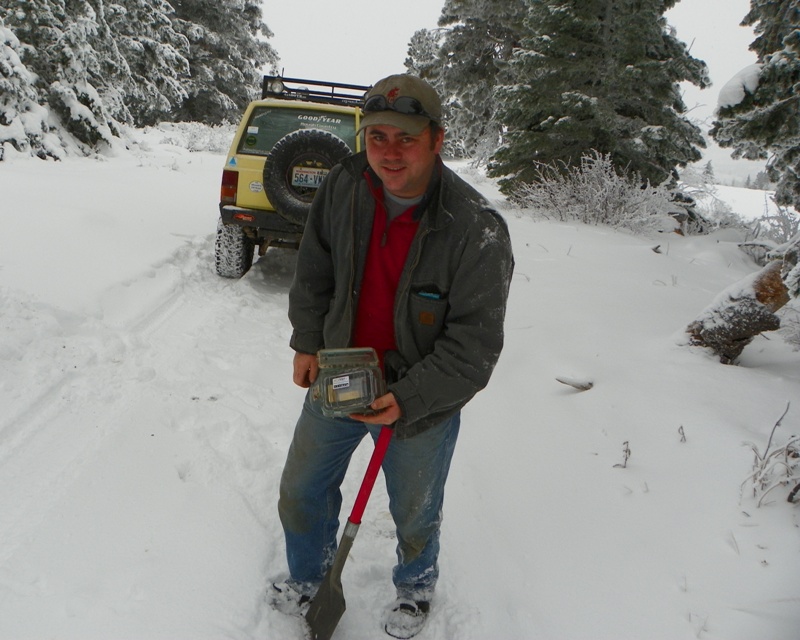 We turned around to go back down the mountain.
It really had a Christmas feeling up there.

We stopped for a short break.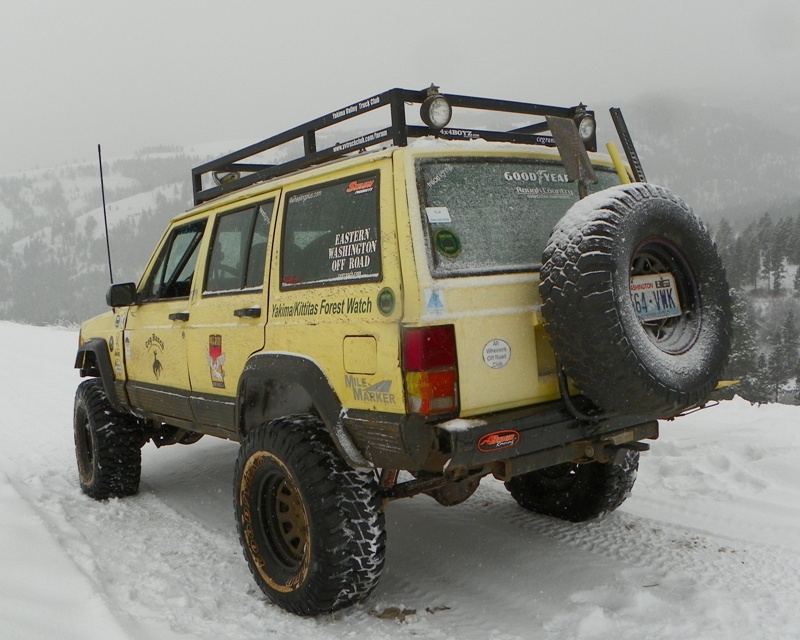 Here we are back down where we started all aired up and ready to go home.

---