Labor Day Sunday Run at Ahtanum State Forest
Hosted by Eastern Washington Off Road.
Report by Clay Graham. Photos by Clay Graham / Eastern Washington Off Road

On Sunday August 31st, 2008 most of the group had to go home and the Tweety Jeep broke down on Saturday's run so it looked like I had no one to wheel with. Then PUO and The Punisher pulled into our camp at Tree Phones with PUO's old Chevy Step side that was turned into some type of Monster Buggy thing. We left Tree Phones and ran down the Mid Fork. We turned off and headed up A2400 to Red Saddle and onto the Sedge Ridge 4×4 Trail.
Back at camp Phantom 309 showed up to pick on the Monster Buggy.
We took a run up Whites Ridge. On the way a little diesel pickup joined us. We ran the Whites Ridge Loop and then up the Whites Ridge 4×4 Trail. We found a log across the trail and cut it out after the guys had fun driving over it.
On up the near the end we took a brake and then headed back down to Tree Phones for dinner.
This was a fun crazy time thanks to all that came.
Here are some photos of the day: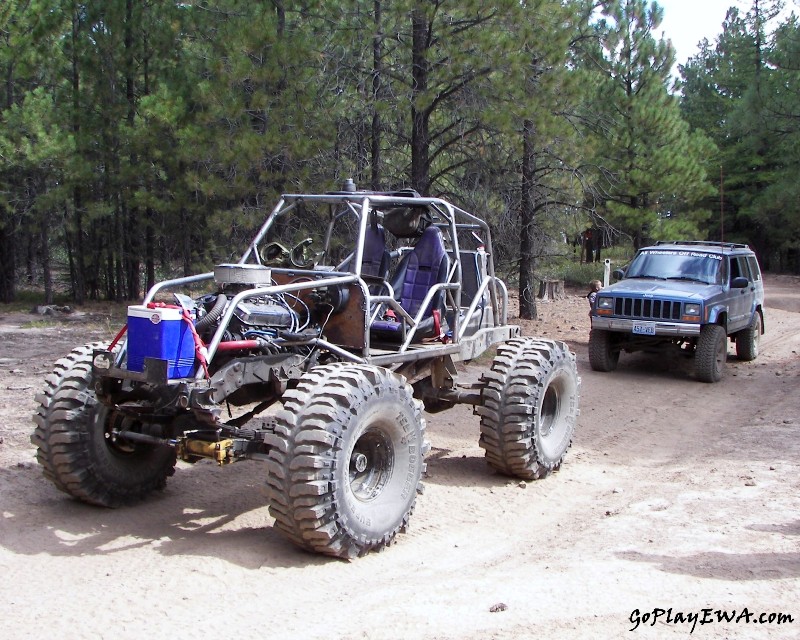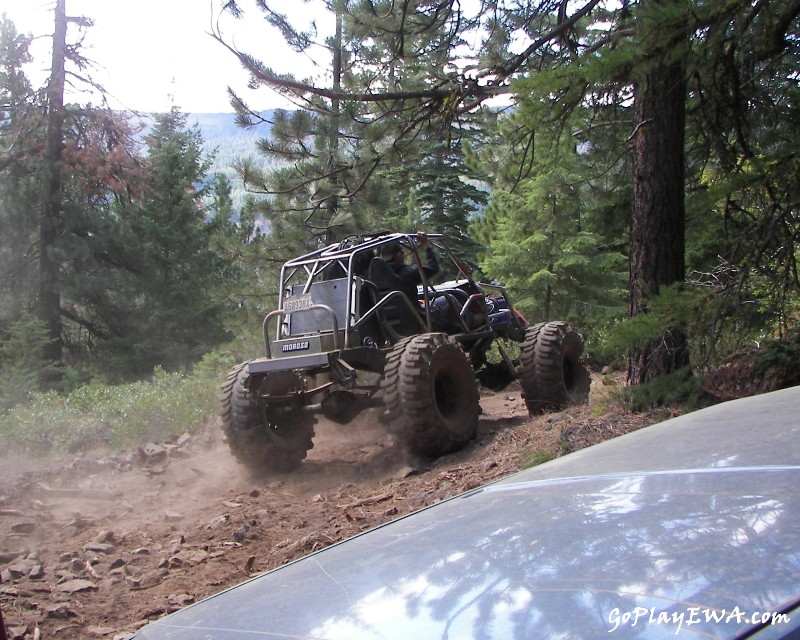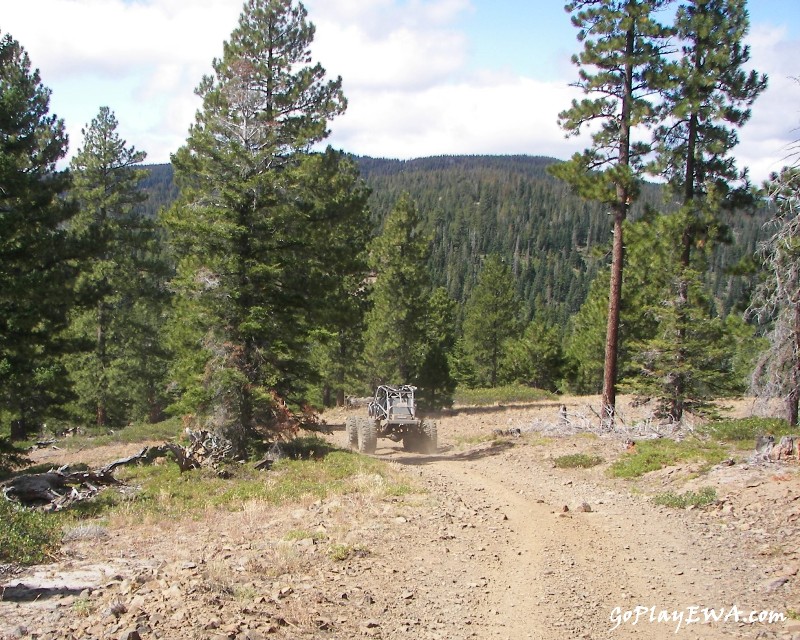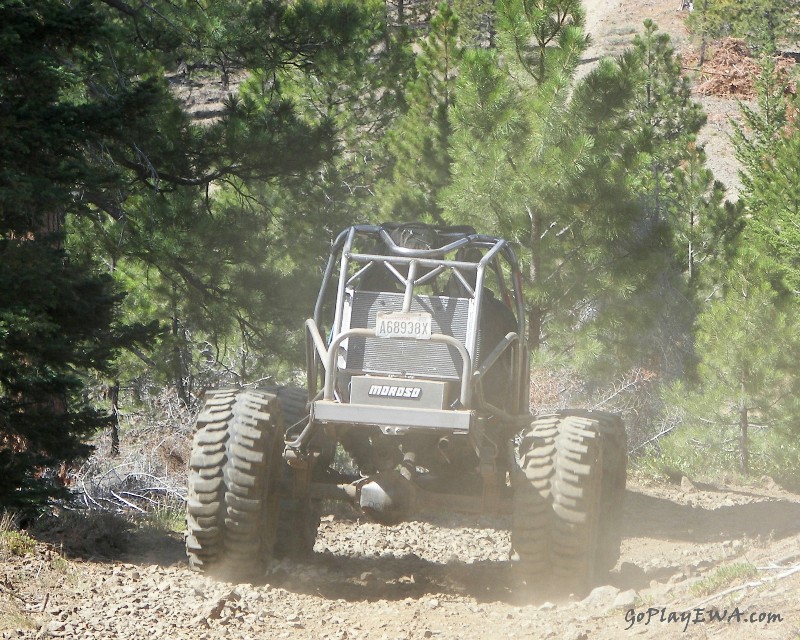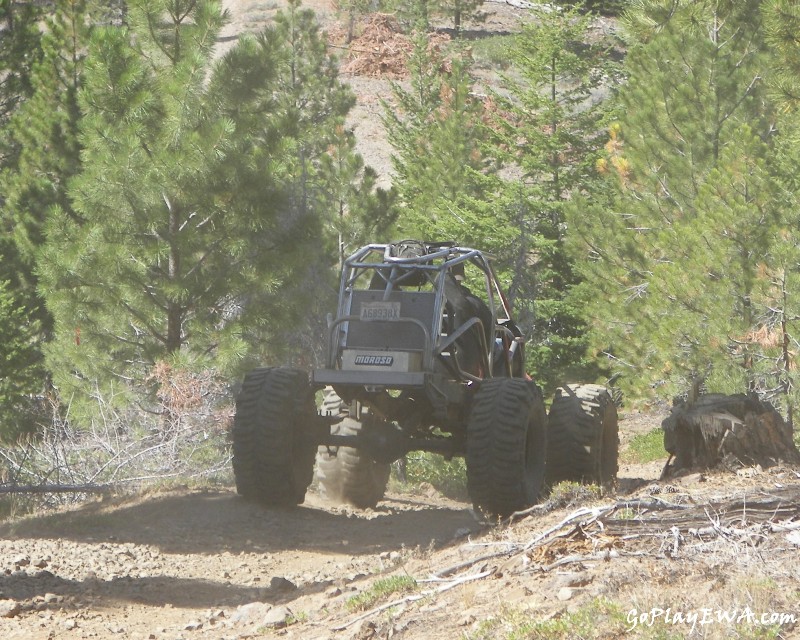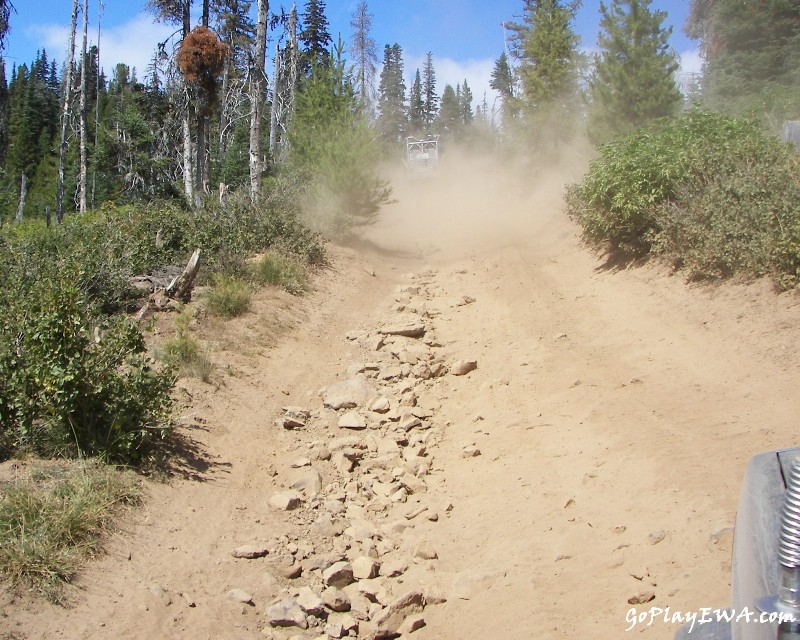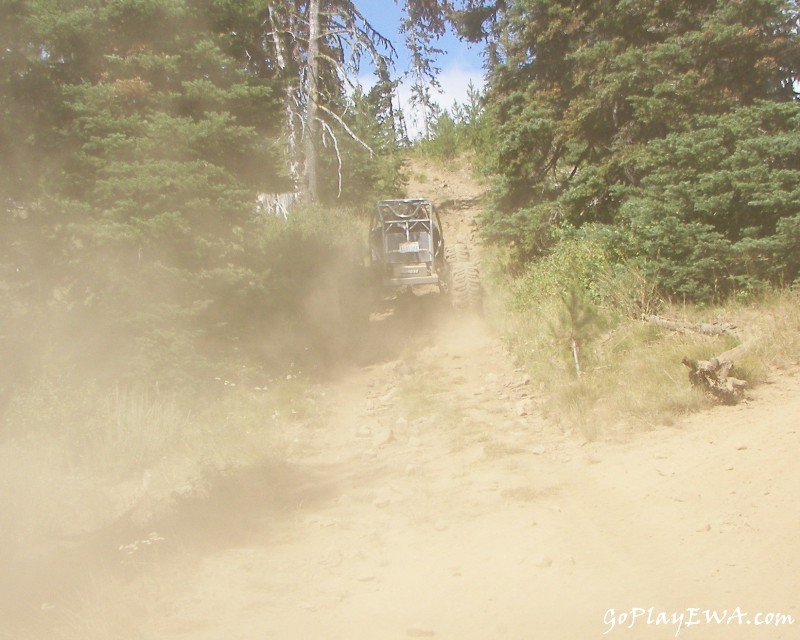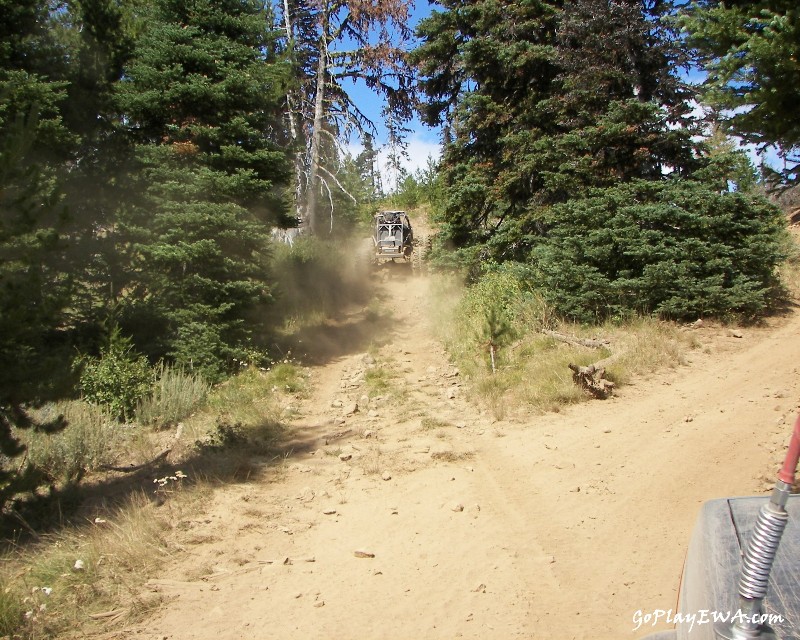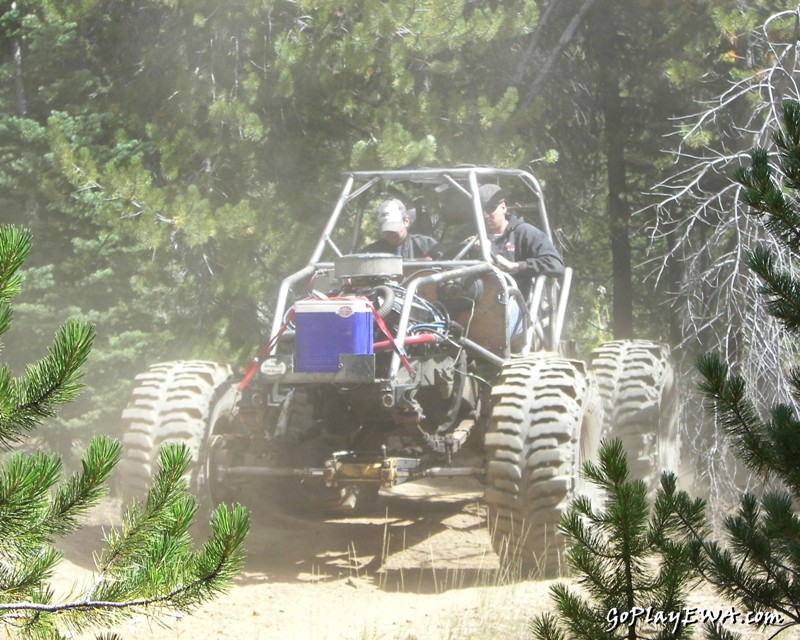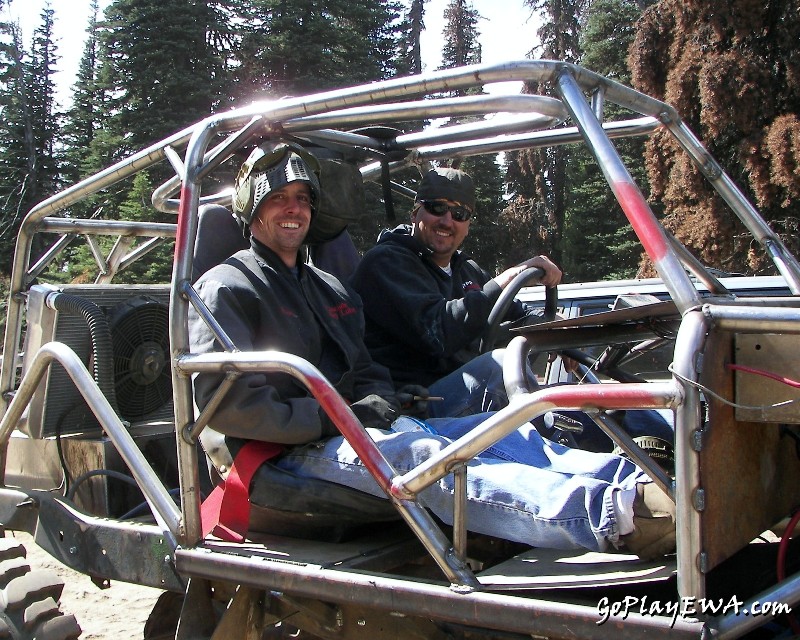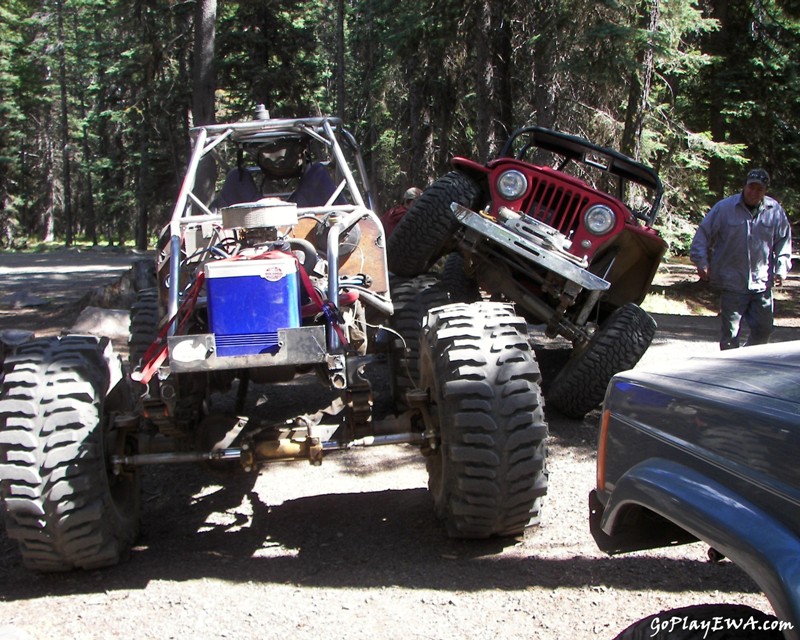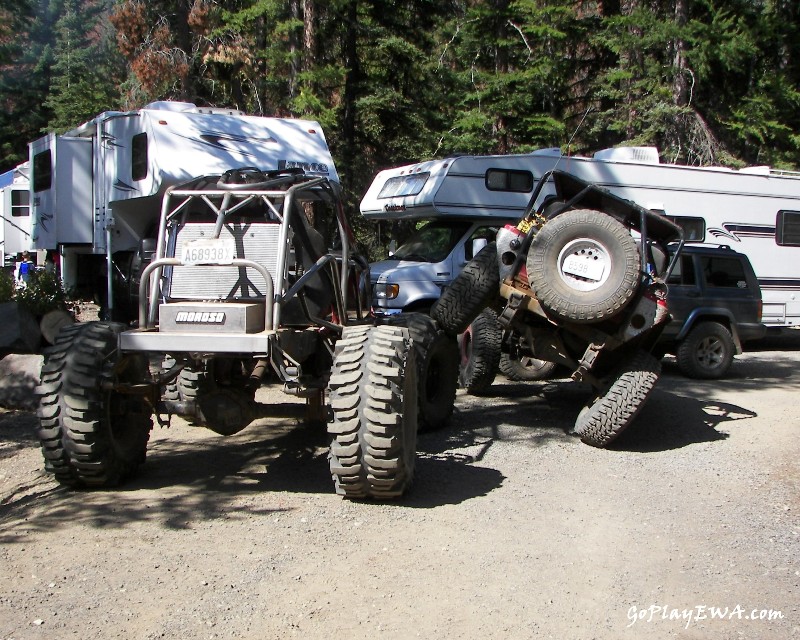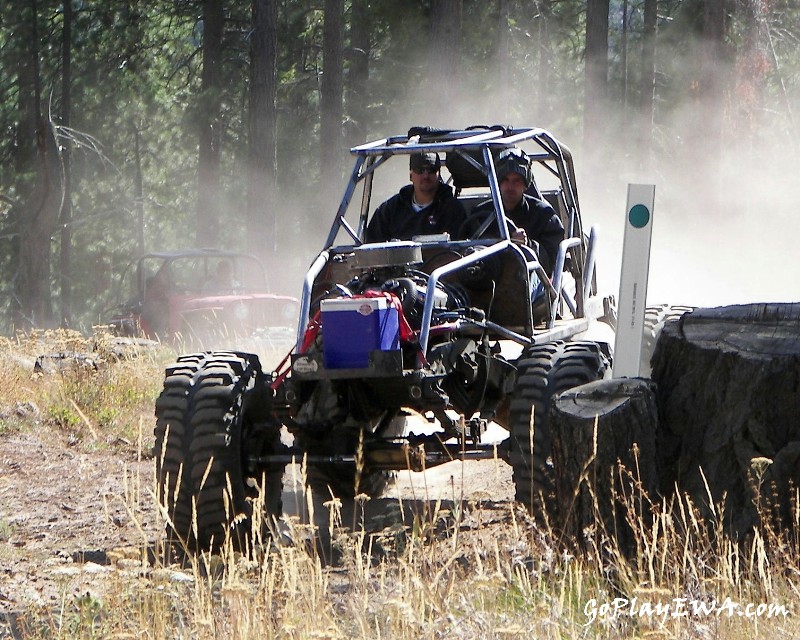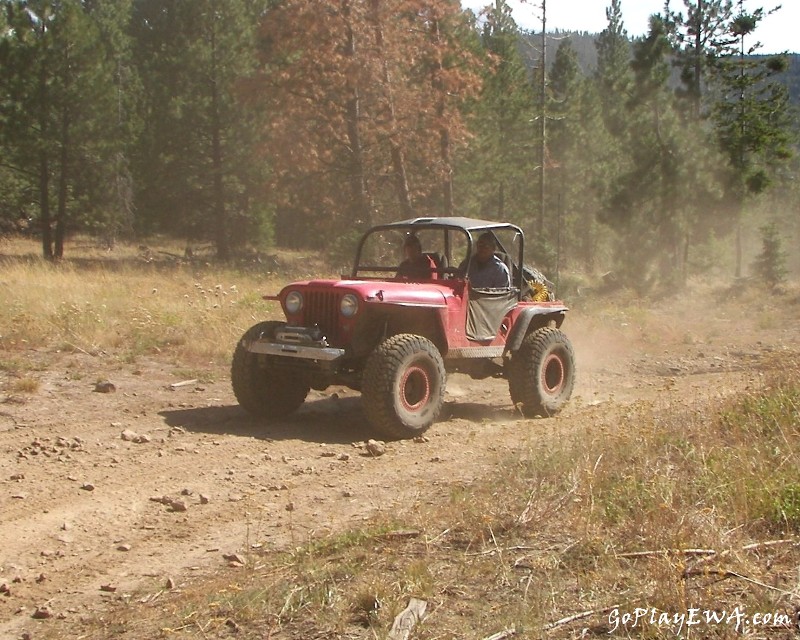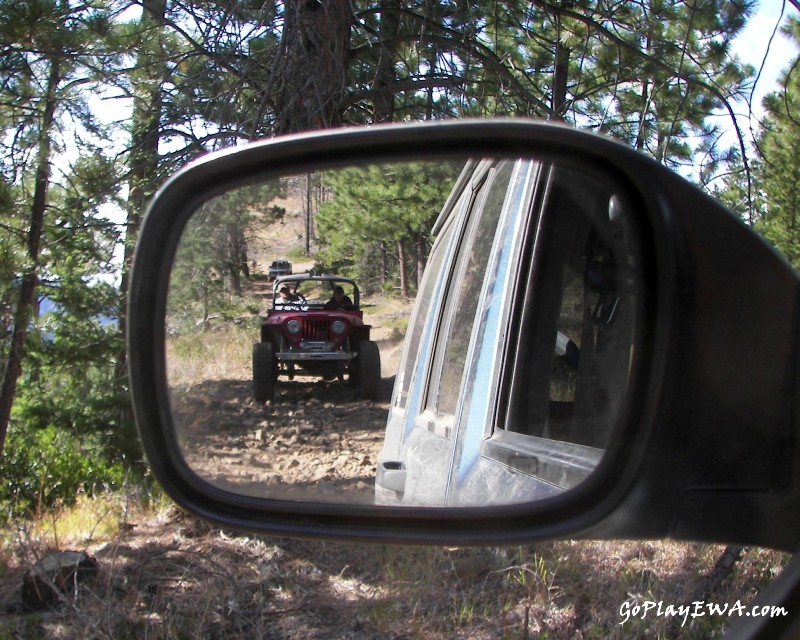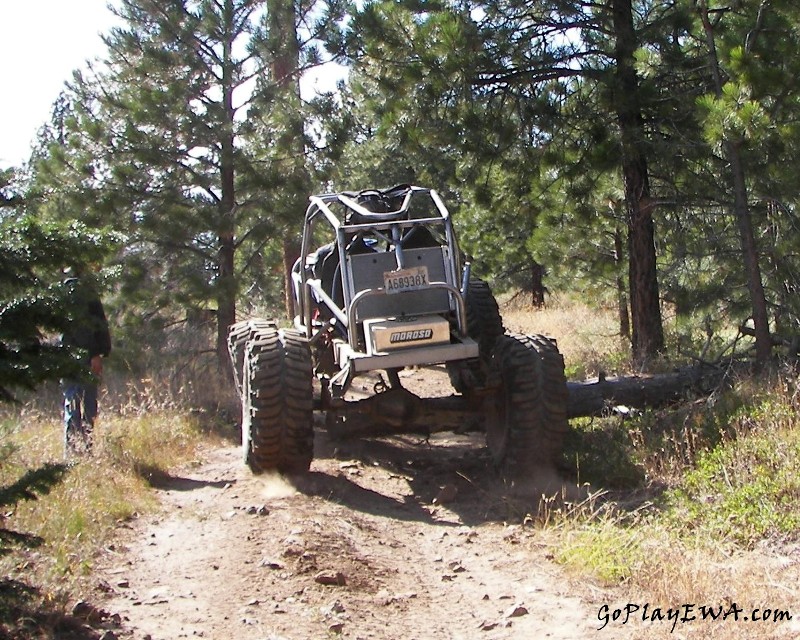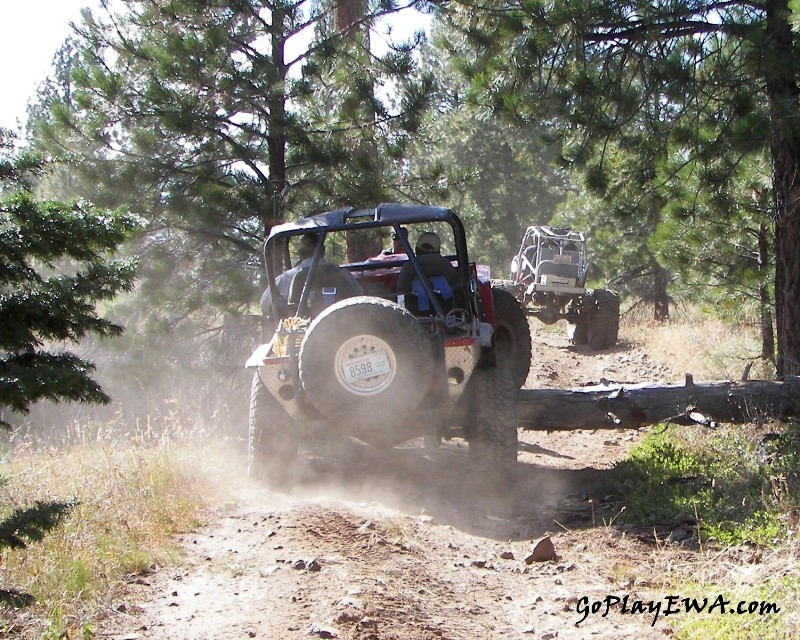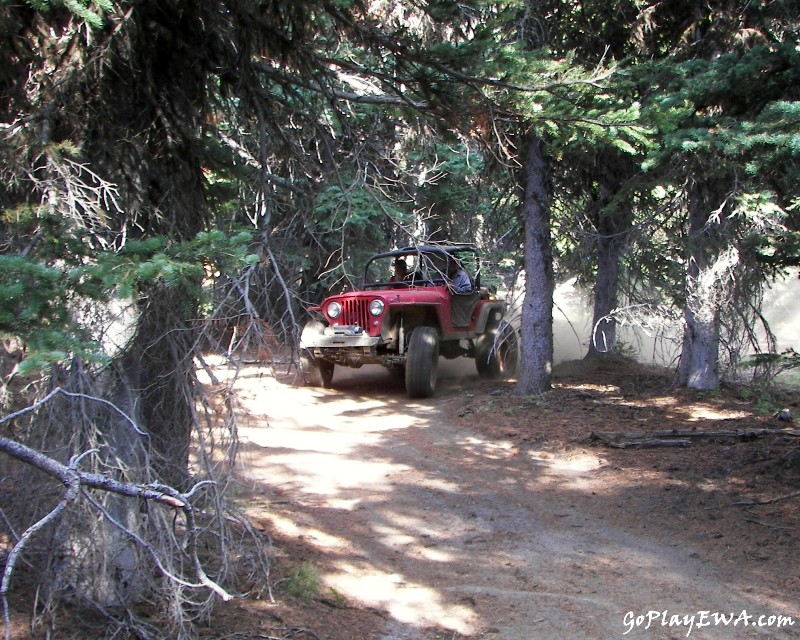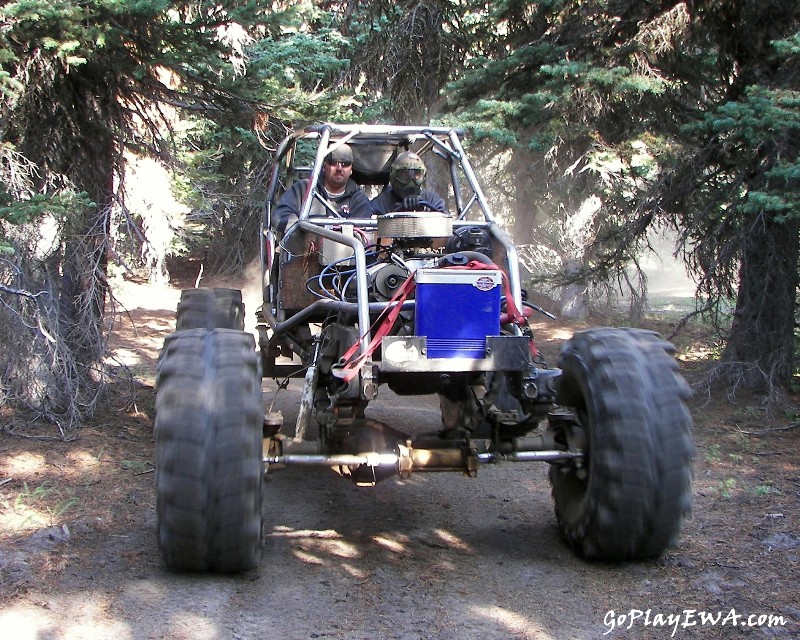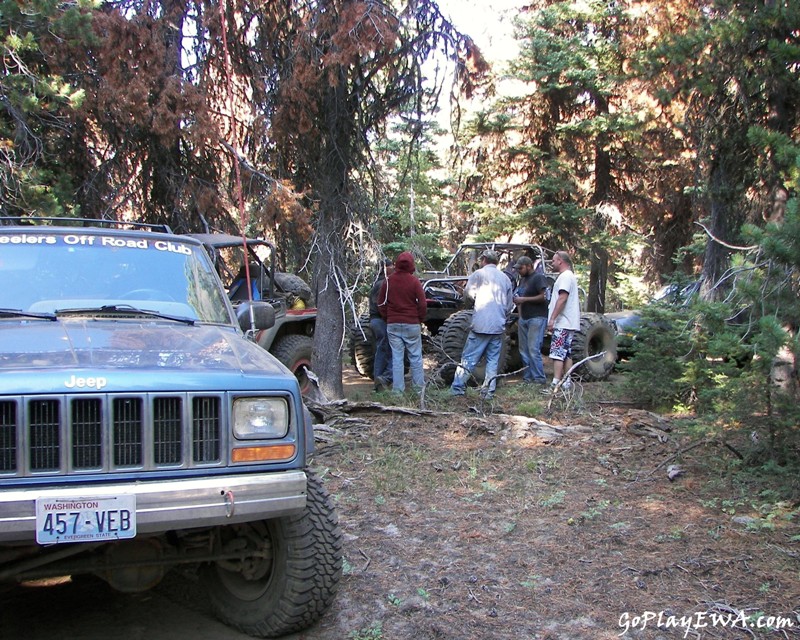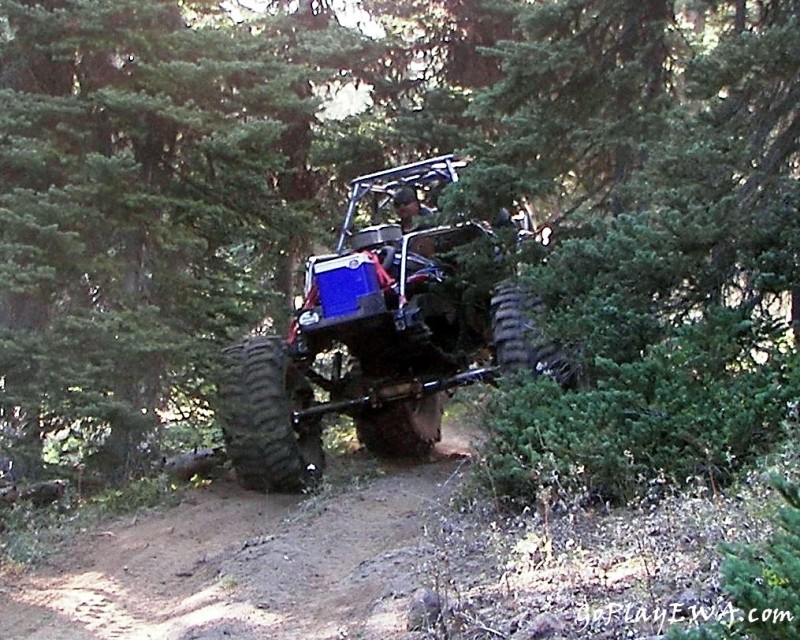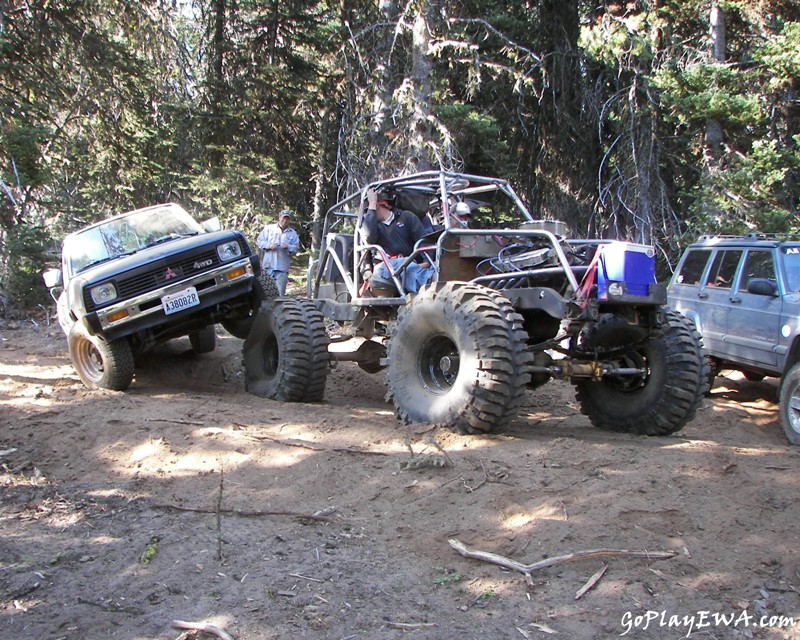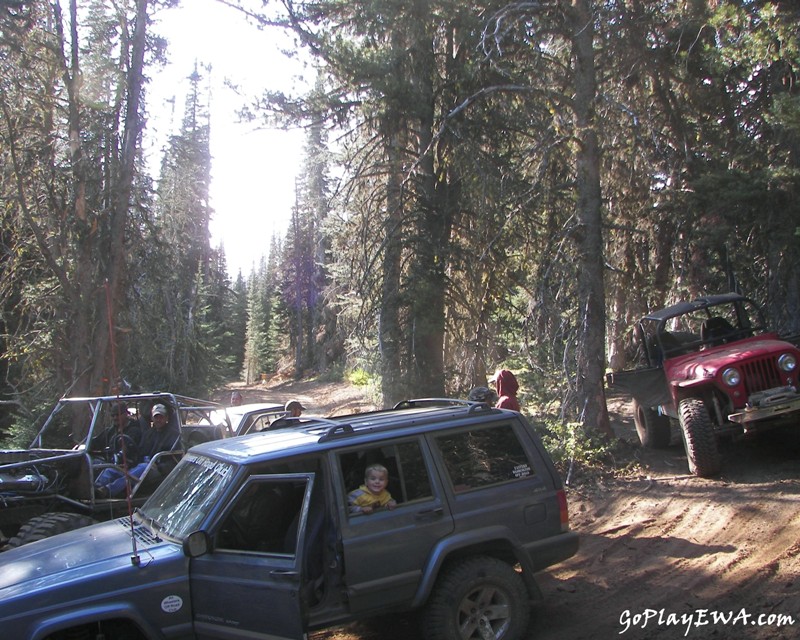 ---