Memorial Day "Sunday" Run on Whites Ridge
Hosted by Eastern Washington Off Road.
Report by Clay Graham. Photos by Clay Graham / Eastern Washington Off Road
On Sunday, May 25th, 2008, we meet up at the Ahtanum Sno-park to air down. On this run we had 4 member rigs. Ceg, Test Dummy, Colemancooler and Scottd.
We ran the Mid Fork Ahtanum Road up and then the McLaine Canyon Road to get on the Whites Ridge 4×4 Trail.
We came to a tree down across the trail. Test Dummy ran the saw. Scottd and Colemancooler helped clear the trail and block the by-pass.
We headed up the trail to find two quads in the snow. One was stuck.
They turned around and we started into the snow where some of the drifts made it off camber.
I made it across a long snow area of snow with the Tweety Jeep. No one was in sight. I stopped to wait for the others. We let the kids and dogs play.
Colemancooler had to winch his Toyota through one part of that area. Test Dummy had to use his XJ to give Scottd's Blazer a pull. They were on their way again. Test Dummy was working it and Scottd was having a little more trouble getting through.
Moving on up the trail there were more snowdrifts we couldn't stay on top of. We kept sliding down them. The off camber was a lot of fun since we had trees to stop us from rolling. One off camber drift I had both drivers' side tires off the ground due to romping on it to get though.
It was getting worse where we could not found the trail, so we turned around. Bajaing back down was a lot of fun.
Next we ran down to the Mid Fork and up to Tree Phones. It started raining hard so Scottd headed home. We ran down the Mid Fork Ahtanum and back up on Sedge Ridge. At Red Saddle we ran down to the South Fork Ahtanum Road. We took it out to Tampico and aired up. Colemancooler headed home and we went back to the sno-park to load up the Tweety Jeep on the trailer.
This was a fun run thanks to the people that came.
Here are some photos I took of the Memorial Day "Sunday" Run on Whites Ridge: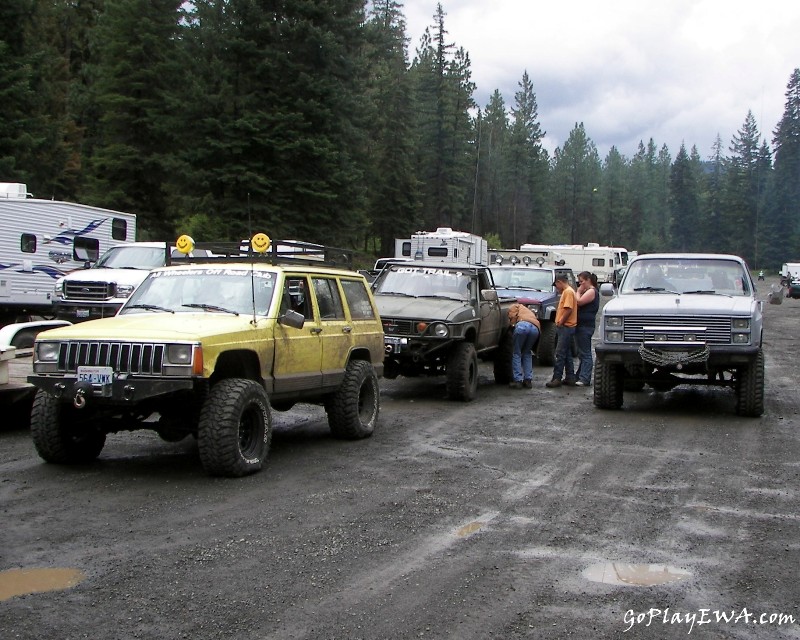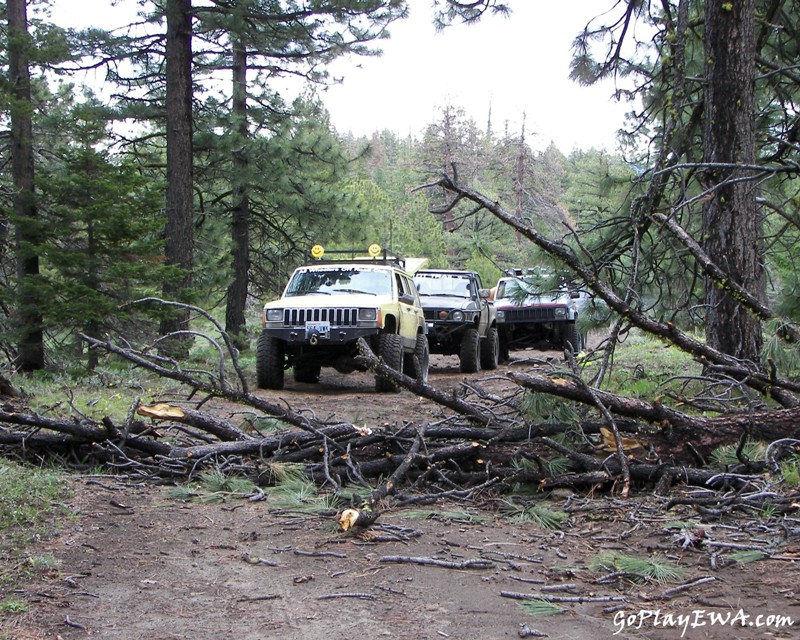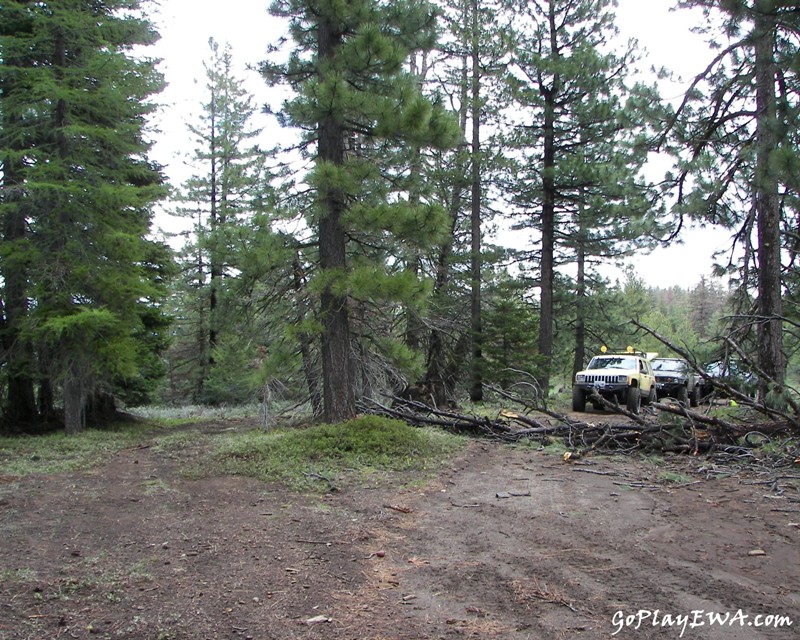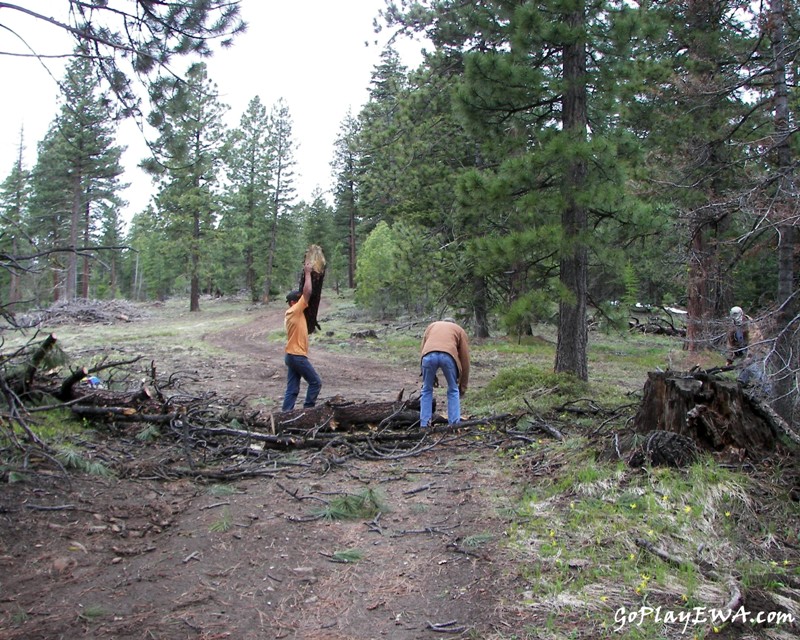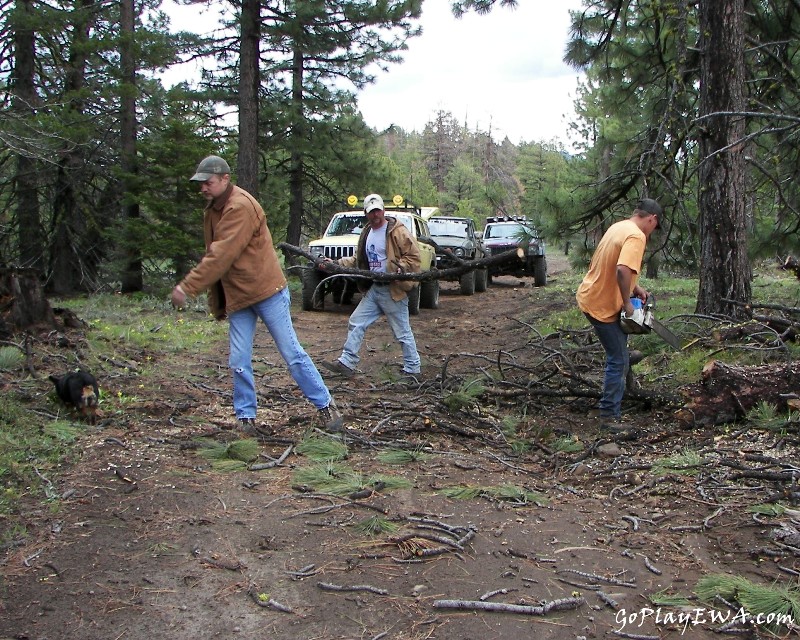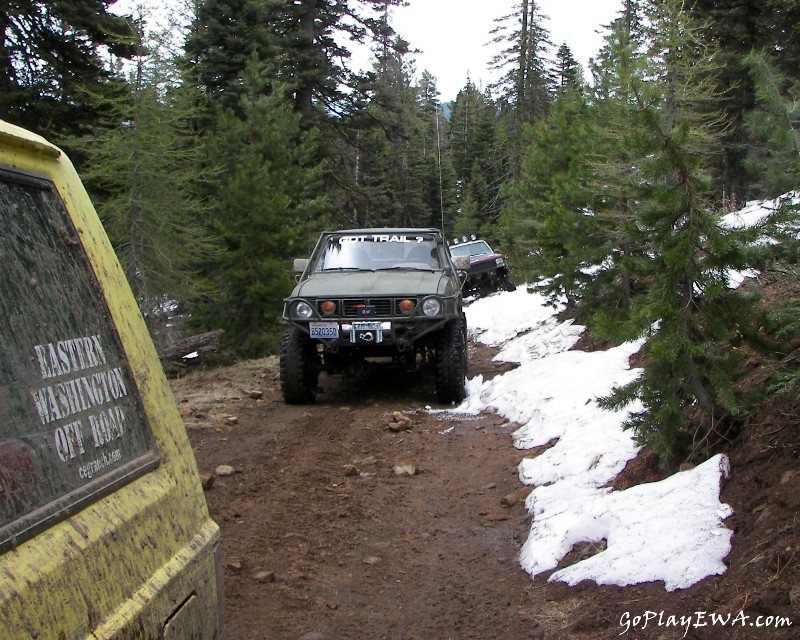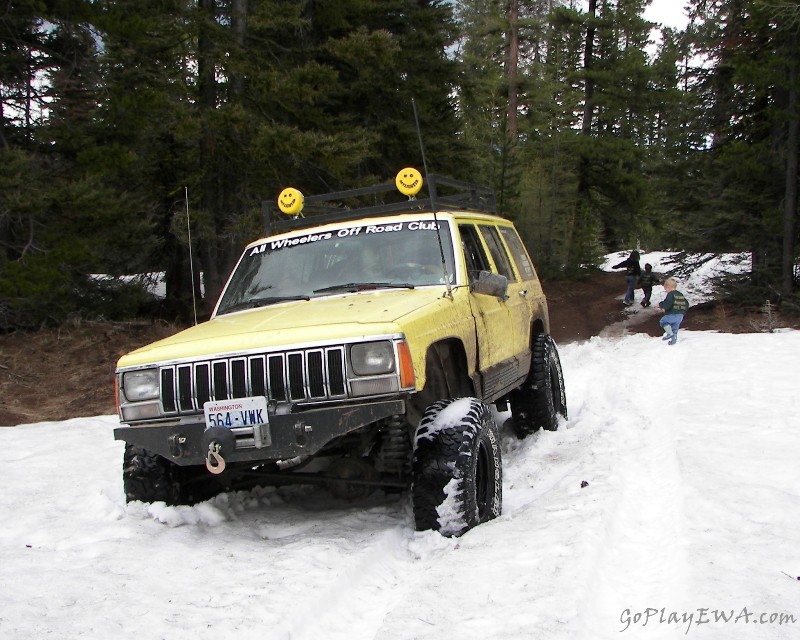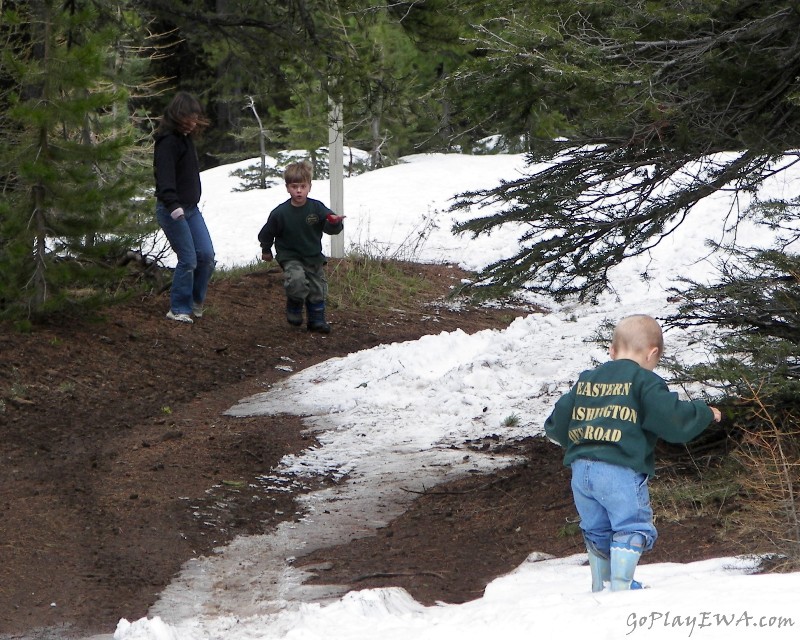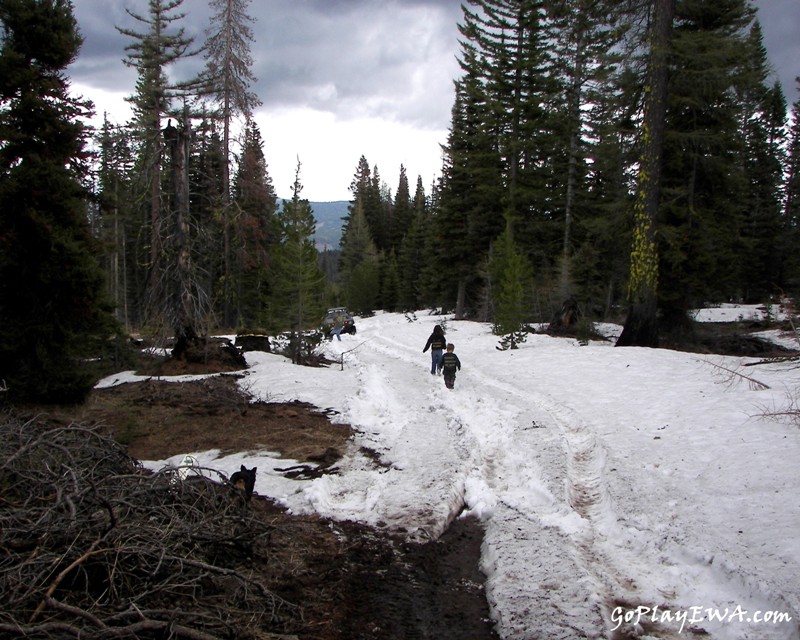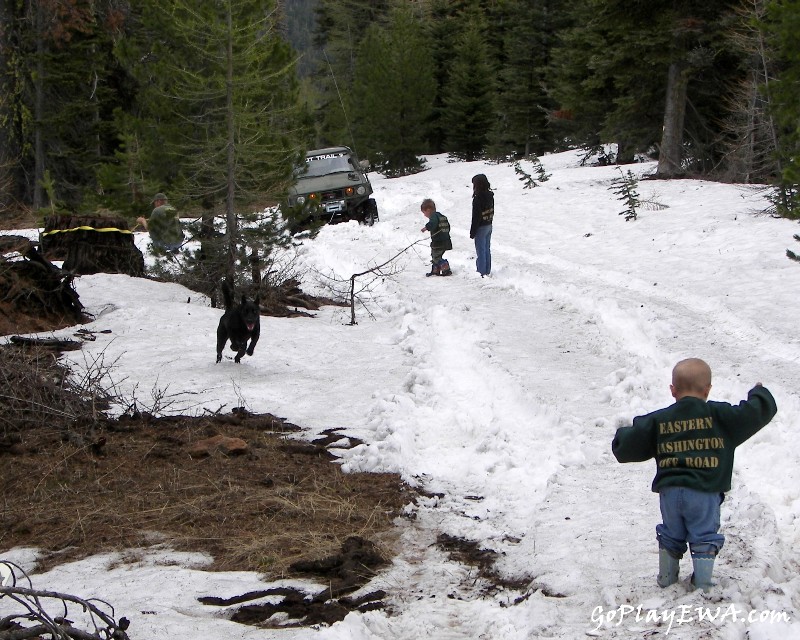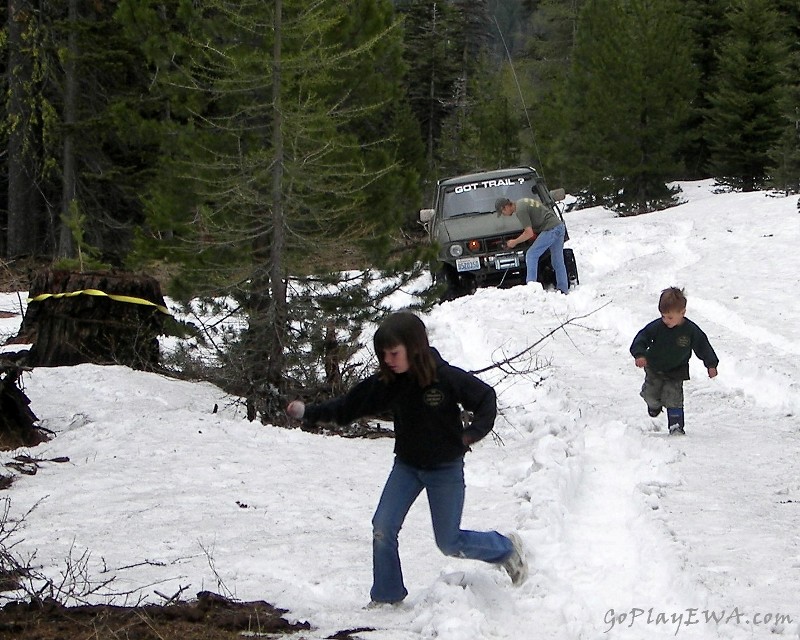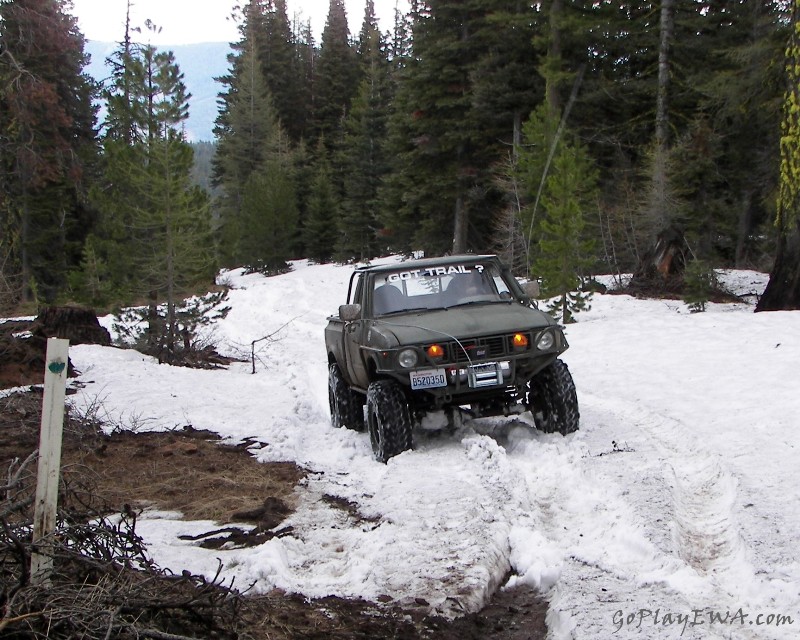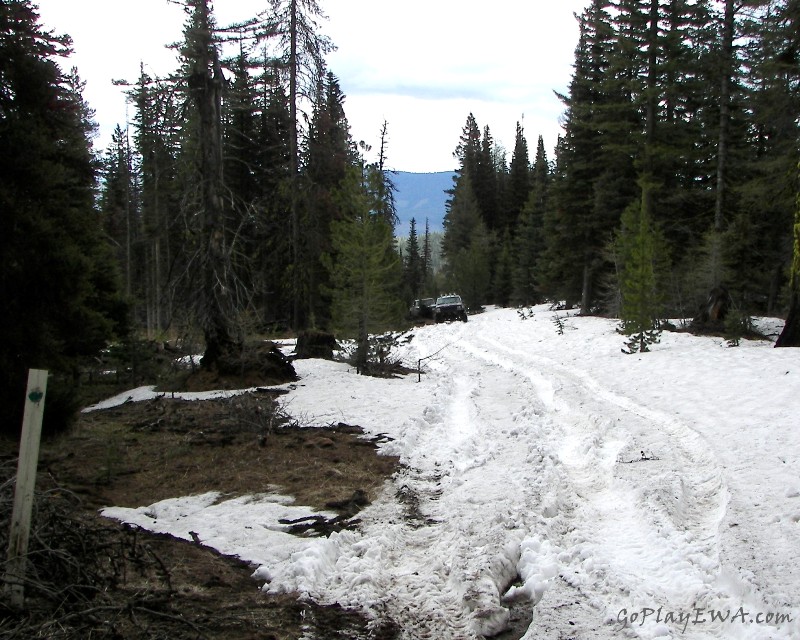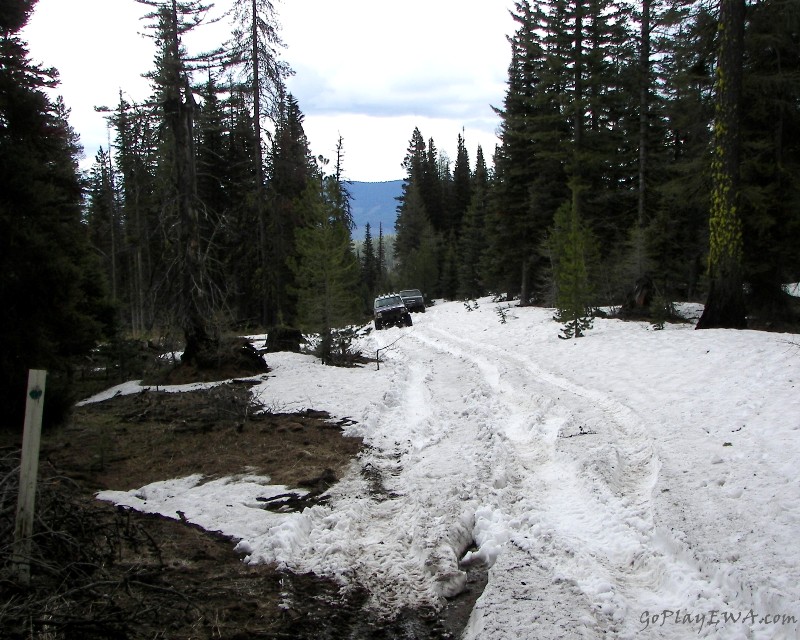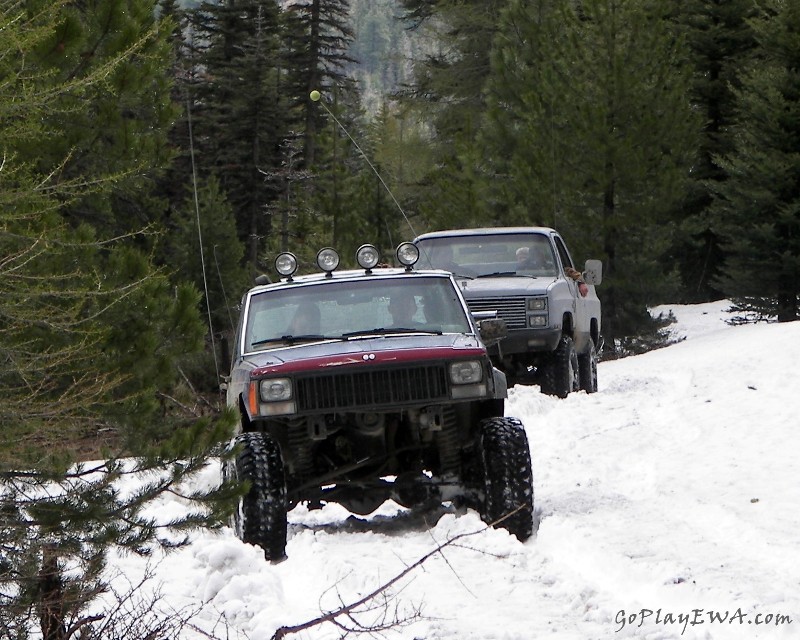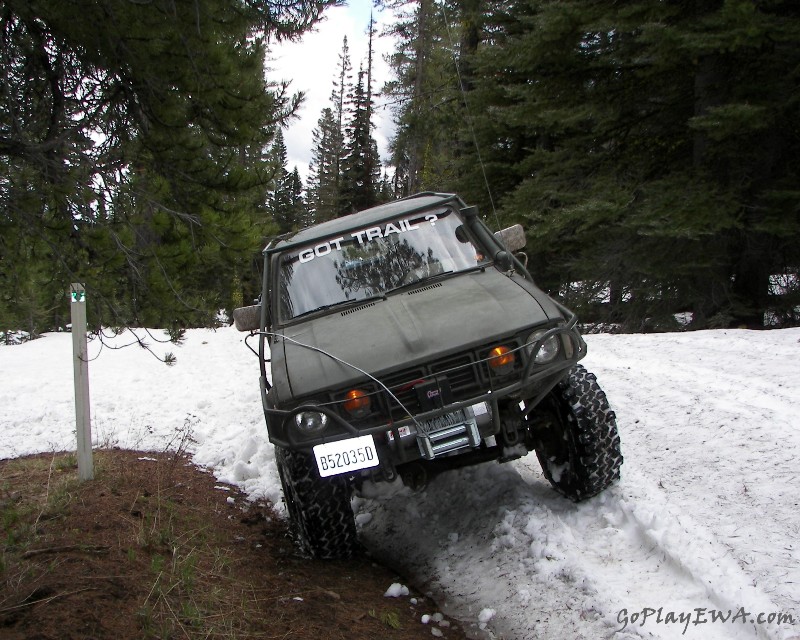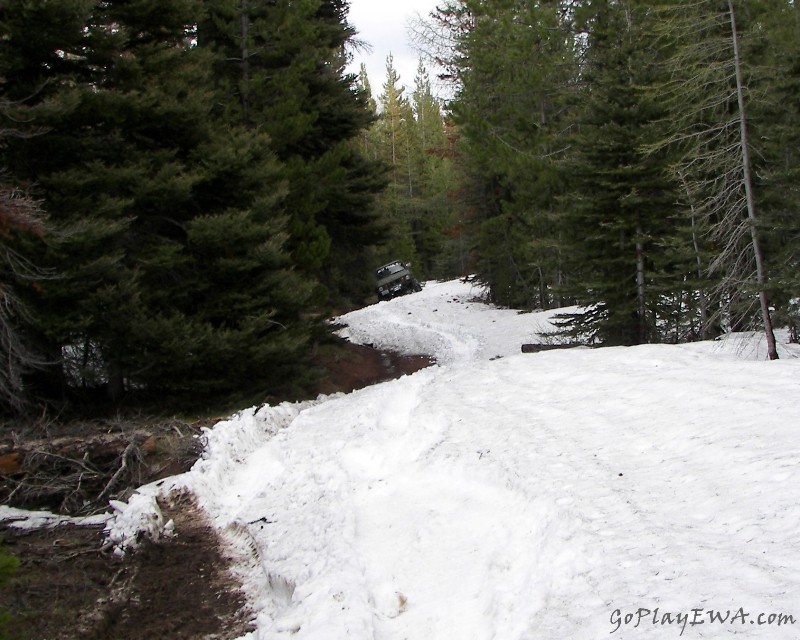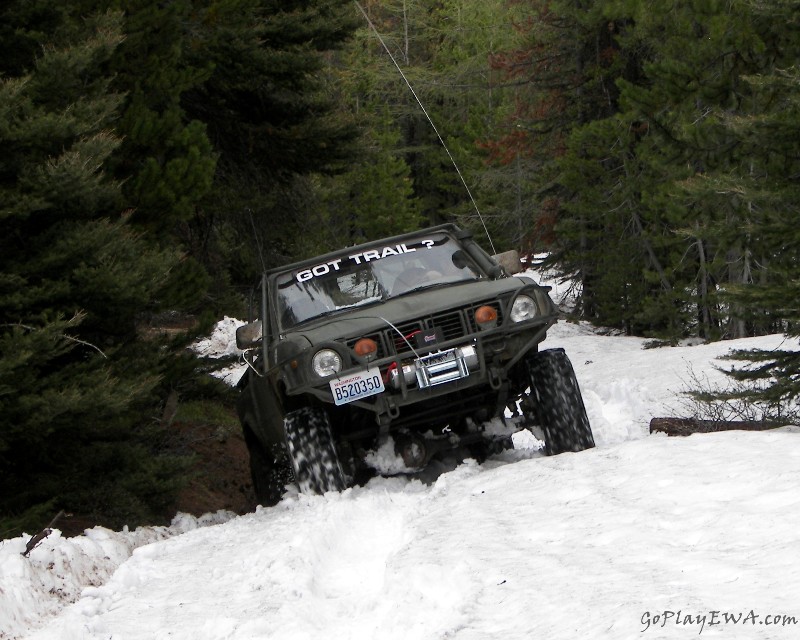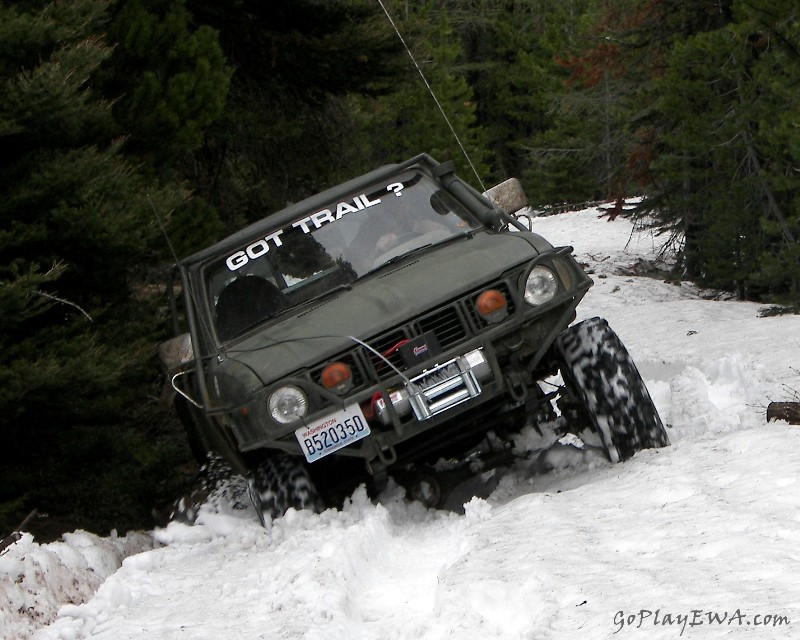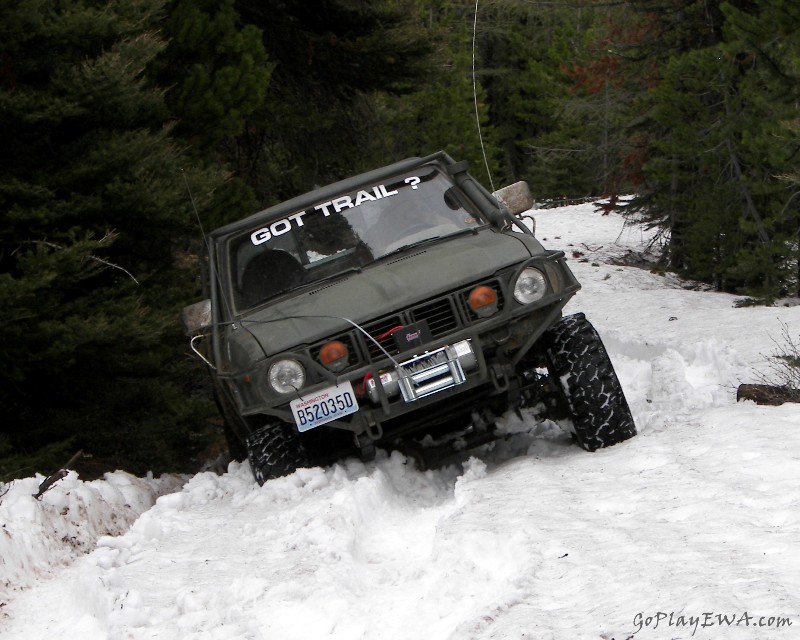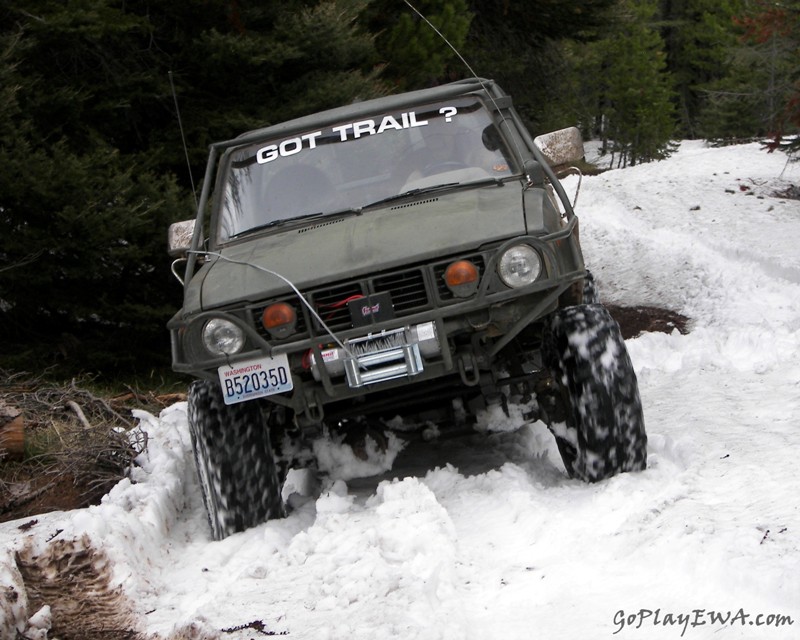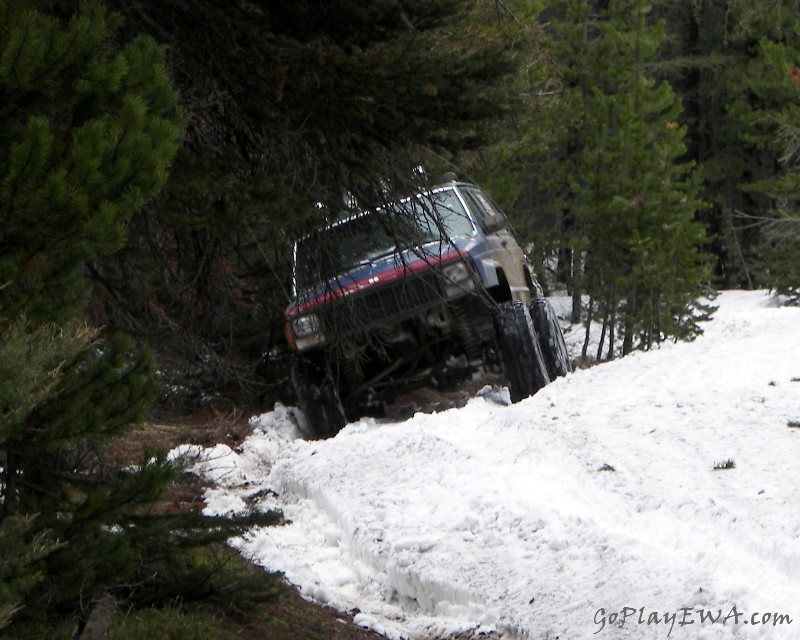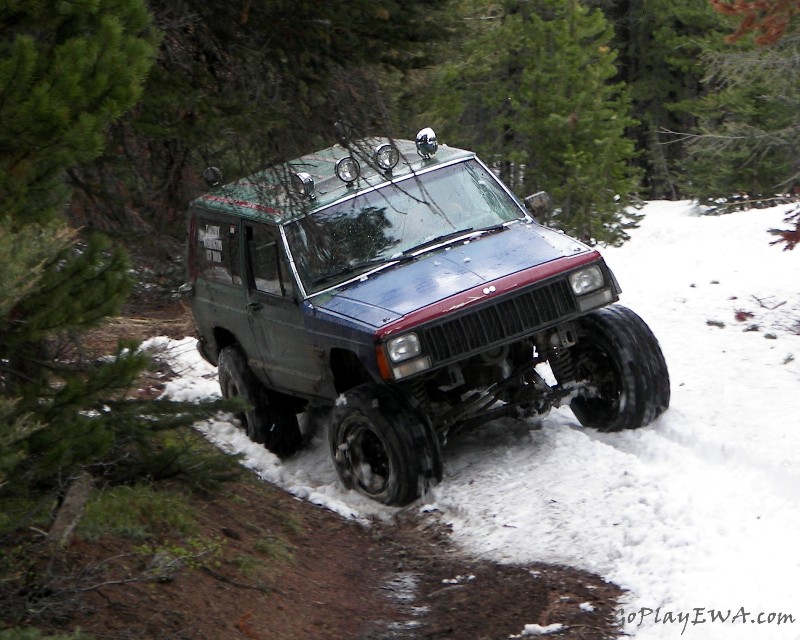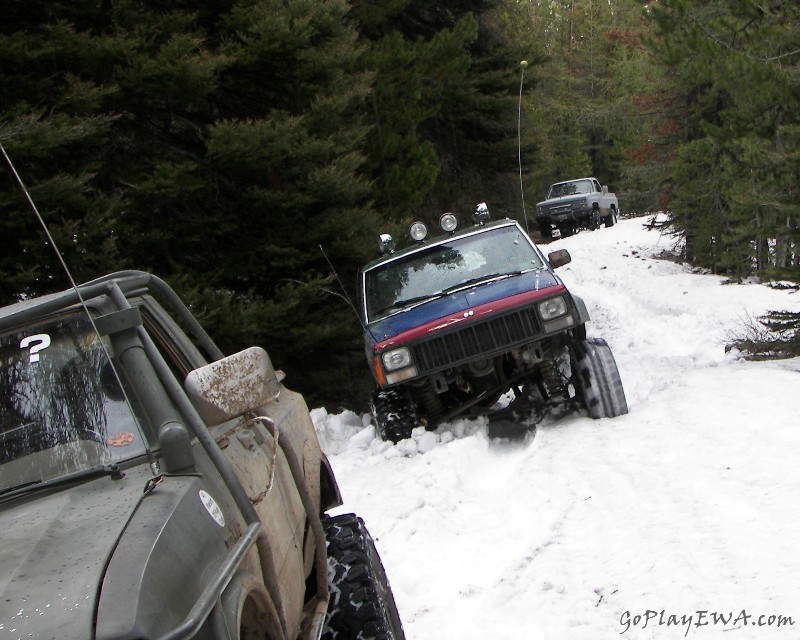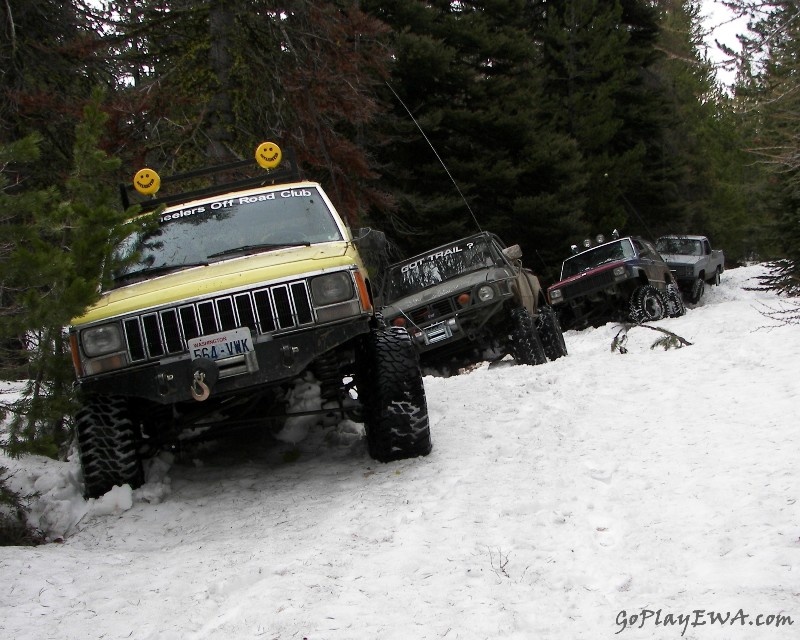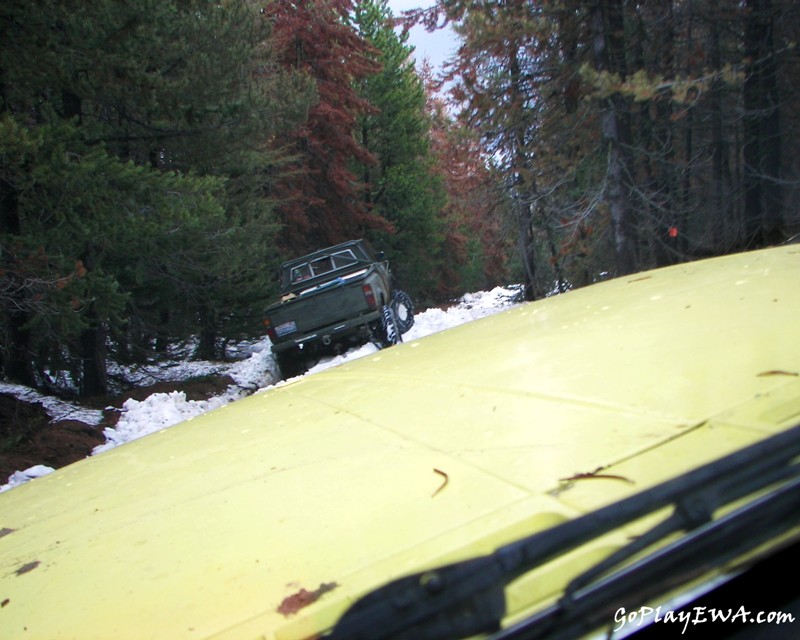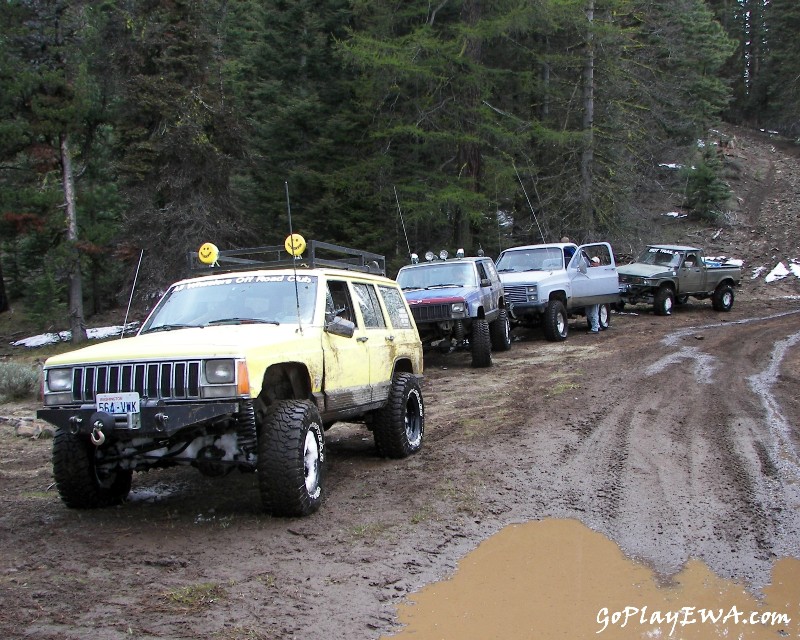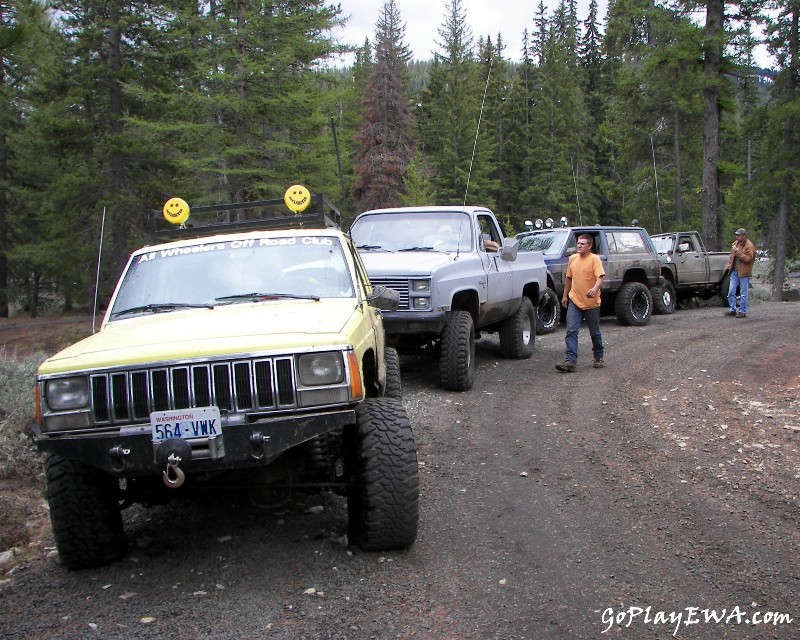 ---