Juniper Dunes ORV Run
Hosted by Eastern Washington Off Road & Peak Putters
Report and photos by Clay Graham / Eastern Washington Off Road
On Saturday November 14th, 2009 around 7:30 AM I loaded up the rig to make the 100 mile journey to Juniper Dunes near Pasco, Washington for the Eastern Washington Off Road & Peak Putters joint run.
It had gotten real cold the night before and the rig was frozen.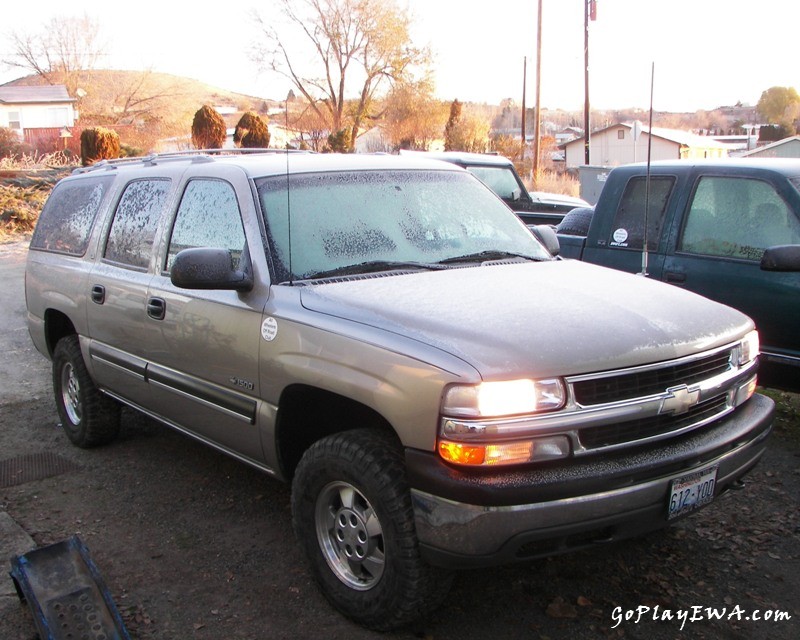 Along the way we stopped off for gas and food in Sunnyside.
We got to the meeting point in Smith Canyon just before 10 AM and started airing down with the others.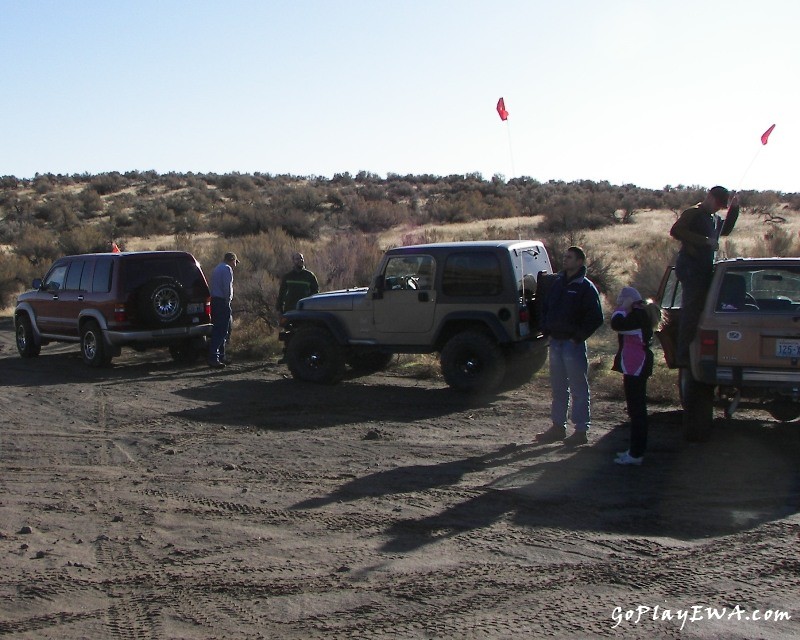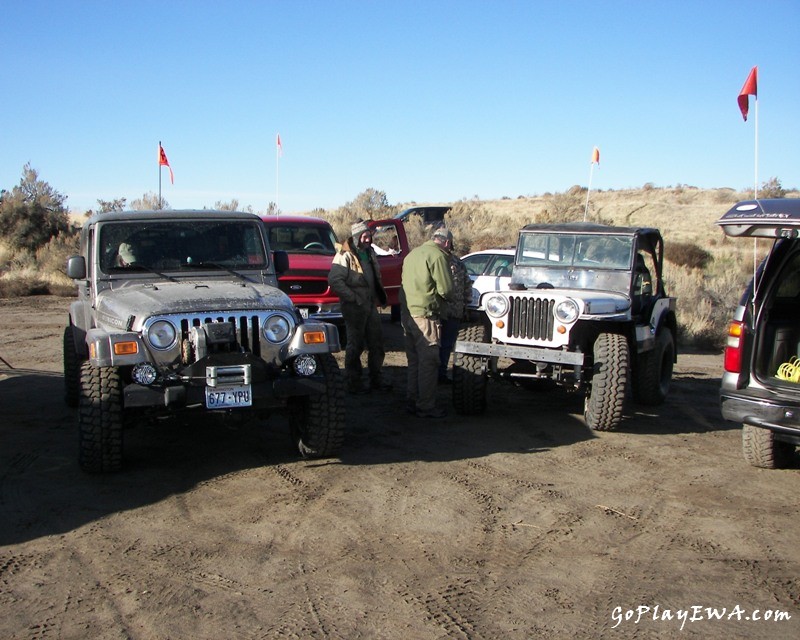 Paula Horton, a reporter a from the Tri-City Herald came out for a ride along. Her photographer also came on the run.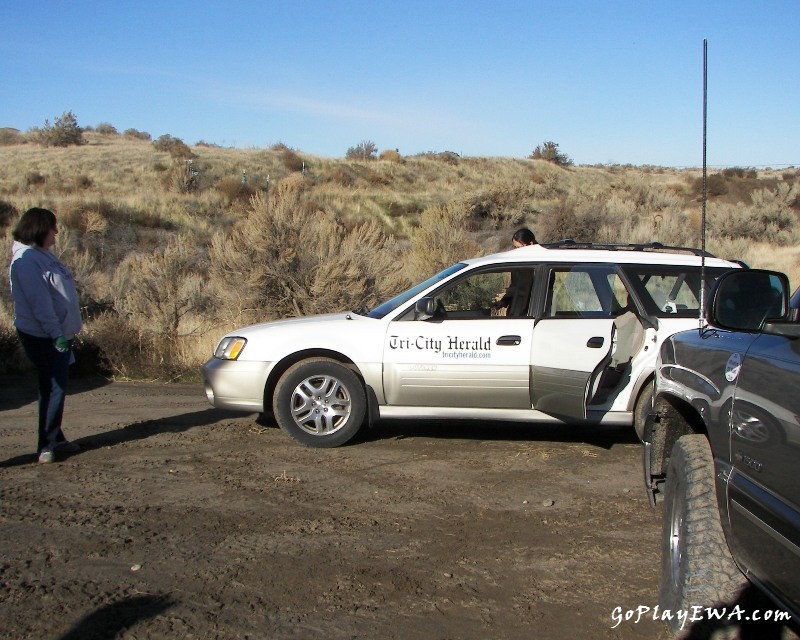 We convoyed toward the Upper Parking Area to meet up with the rest of the group.
We passed White Trash & Peanut going the back to find their goggles.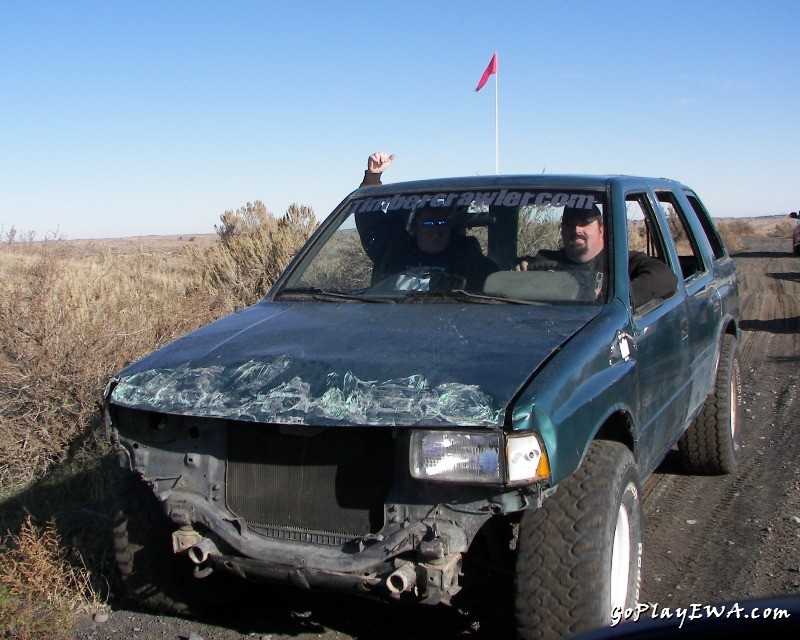 Pulling into the Upper Parking Area.

Most of the group but not all.

Bobracing broke his rear drive line early in the game.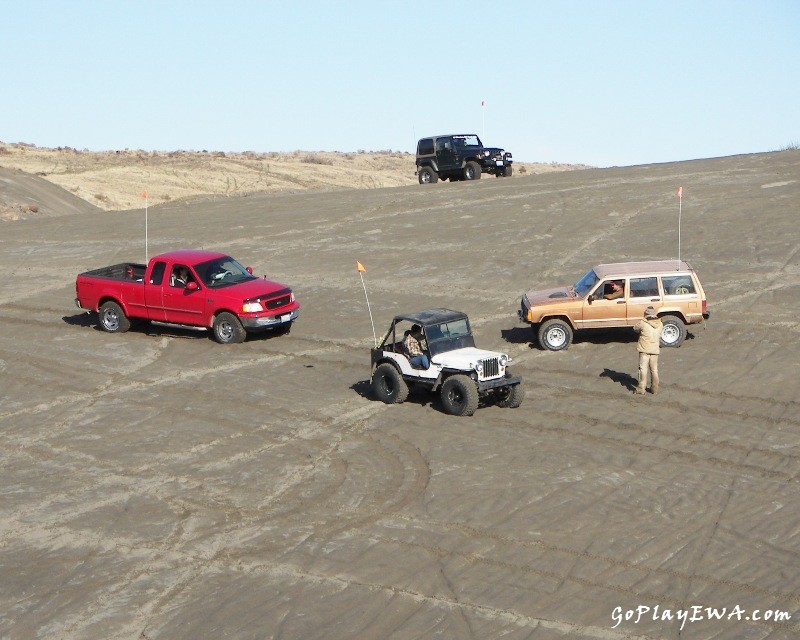 Here are some pictures of our fun.
Fatboy testing the sand out.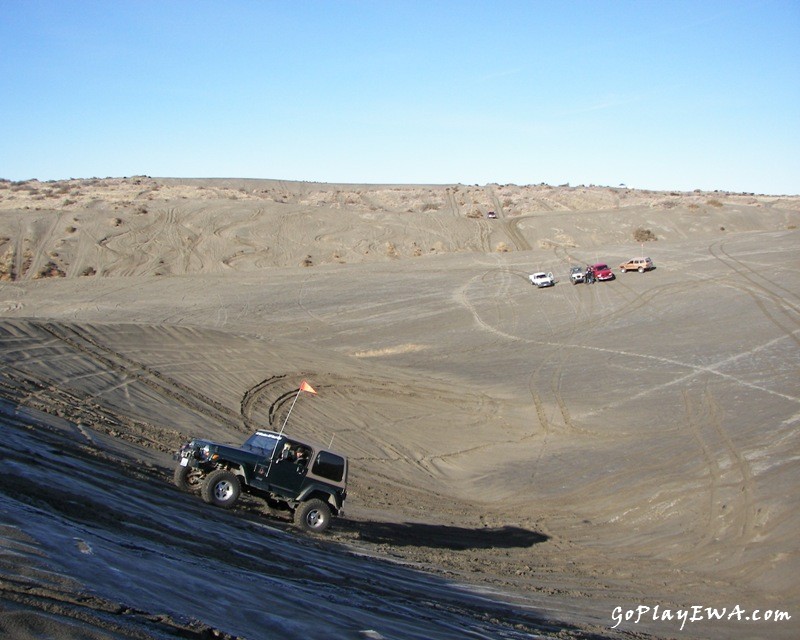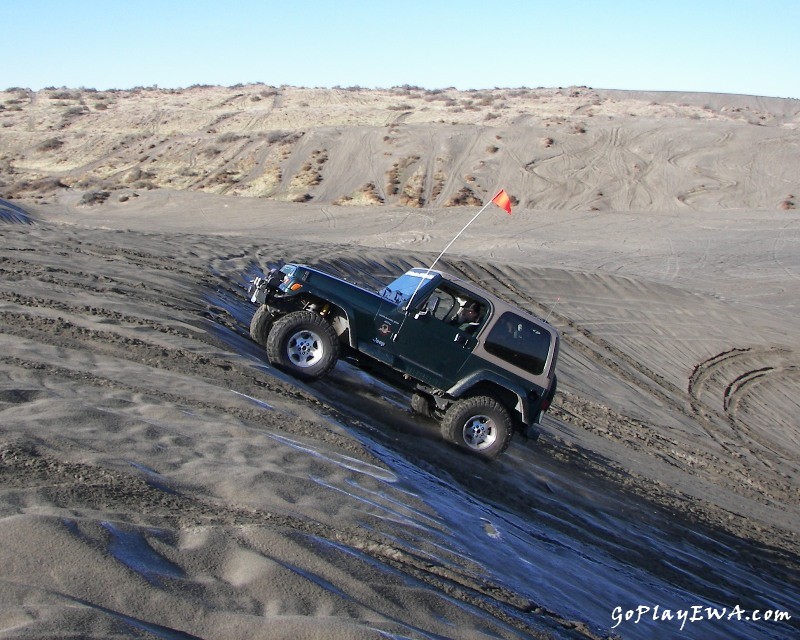 TJ40 about to test out the new tires in the sand.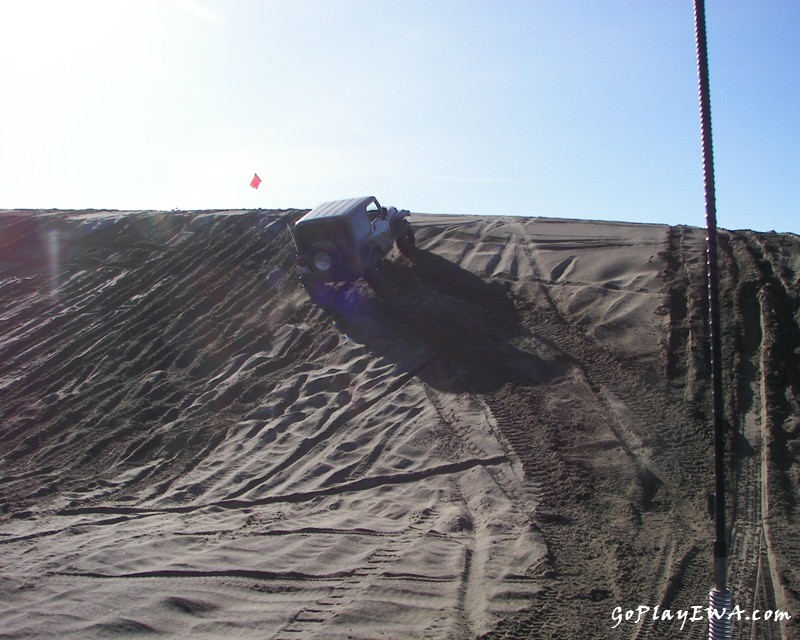 White Trash towing out Bobracing.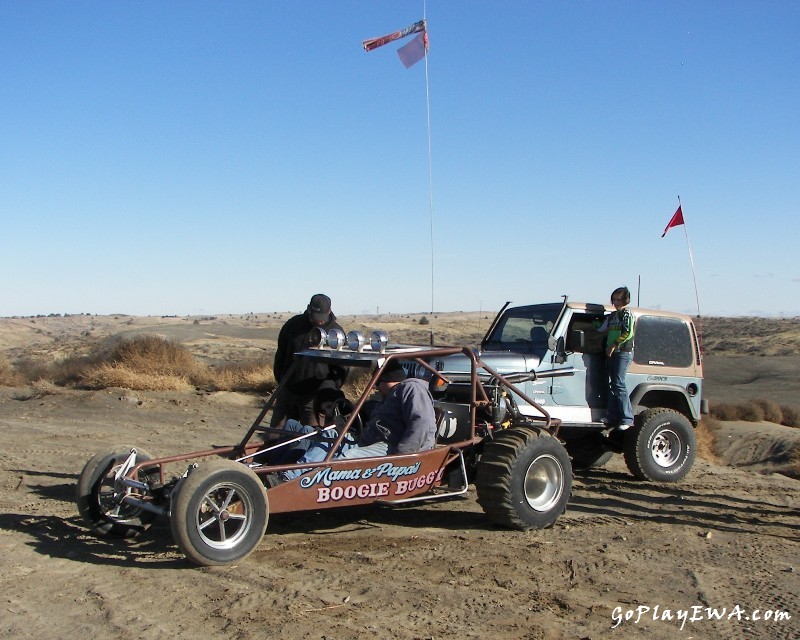 The group got together and picked up a mess someone left.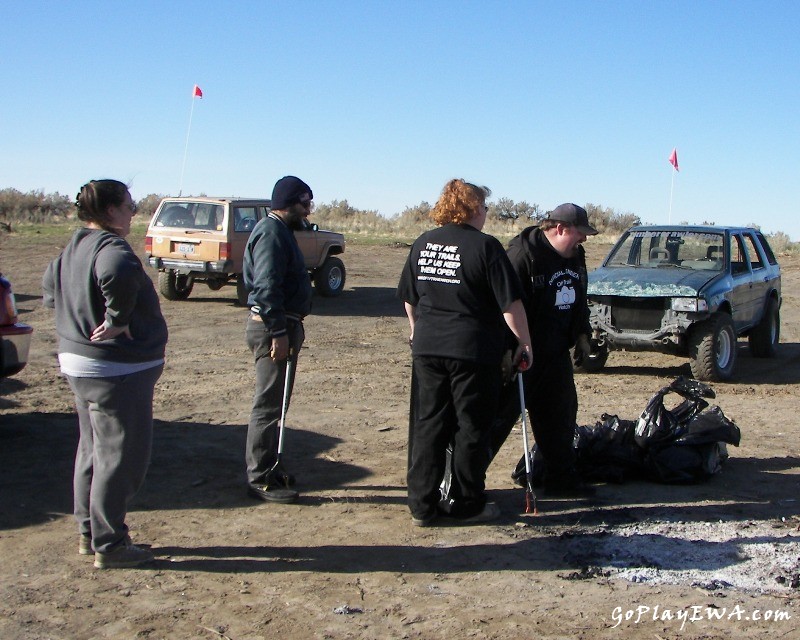 The Peak Putters stopped at the Upper Parking Area for lunch and we headed out toward the Northeast.
Here we stopped for a picture and to wait for Fatboy to catch up.
Mayur slid off the trail.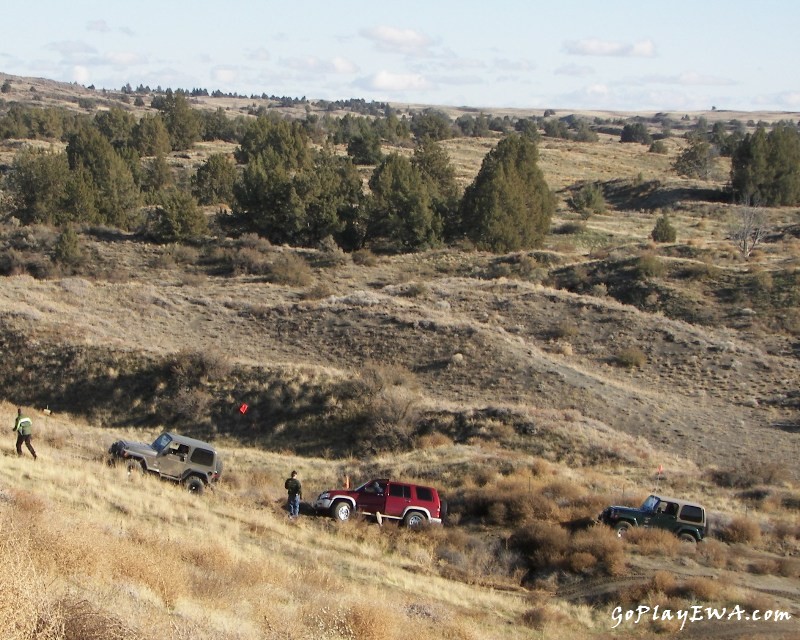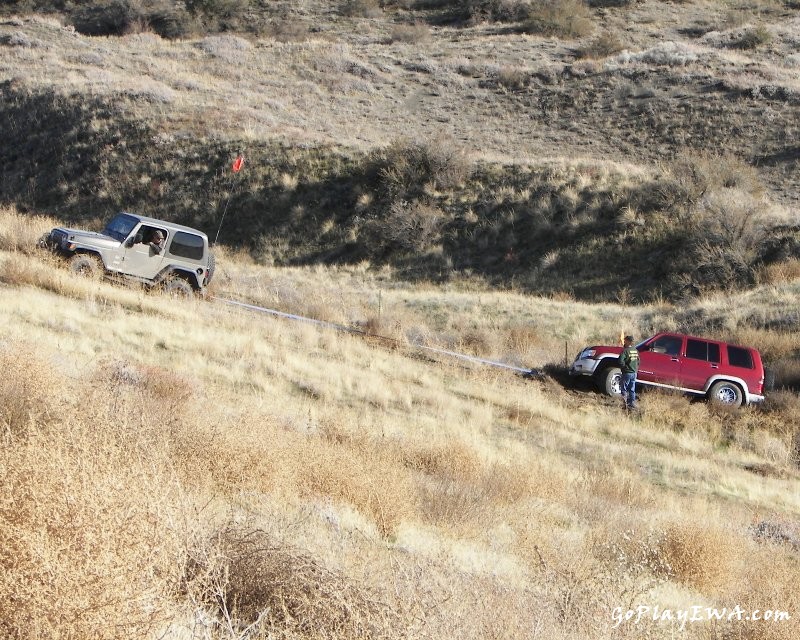 We regrouped with the Peak Putters at the north end big dunes.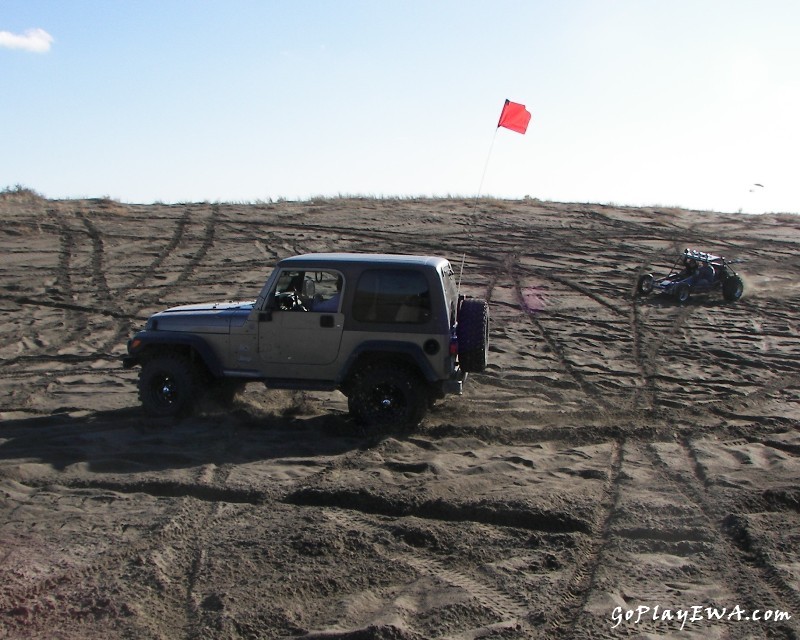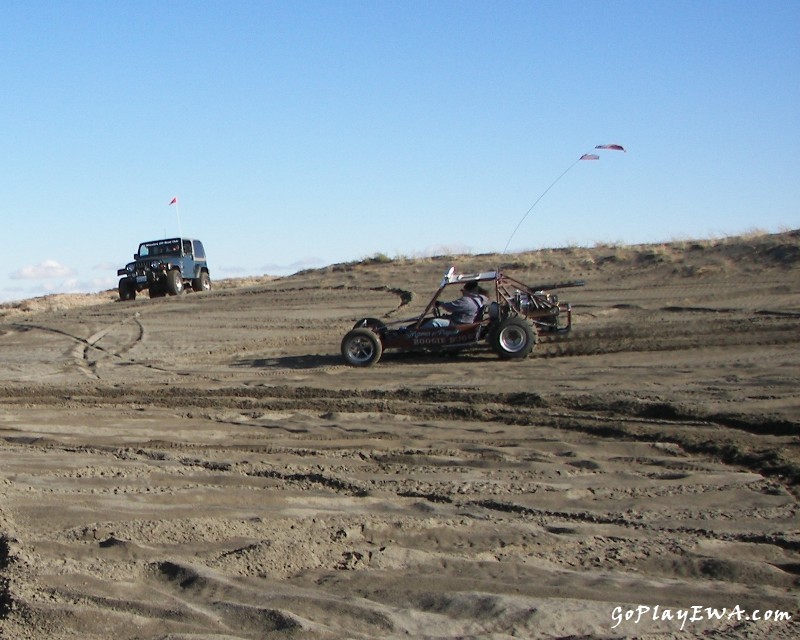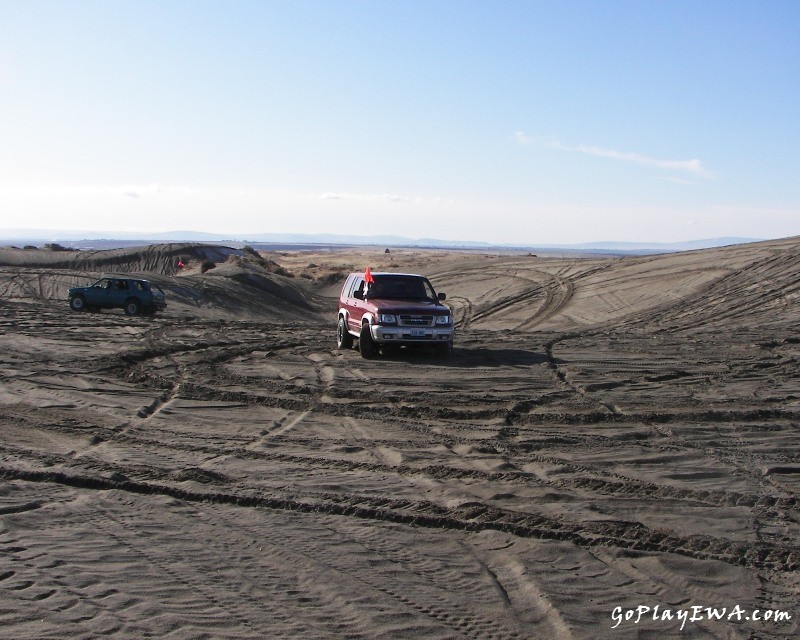 My ride.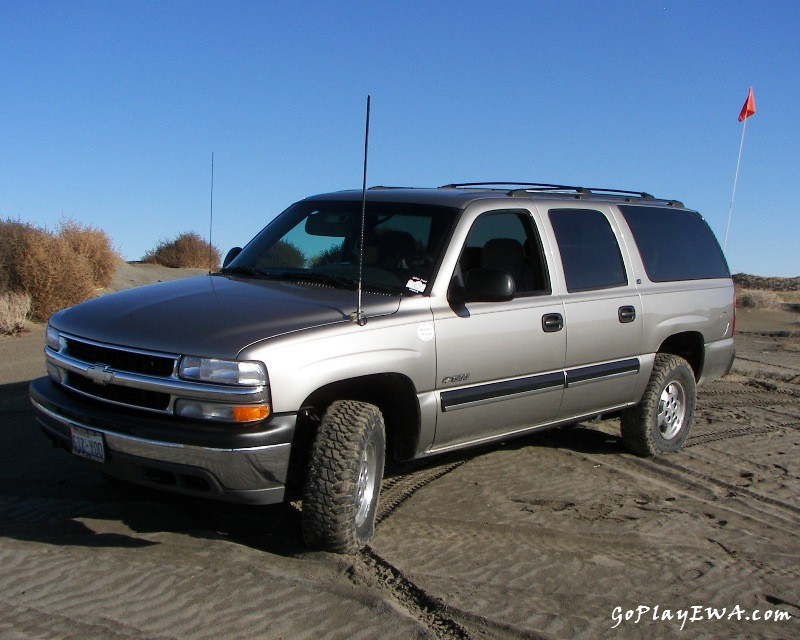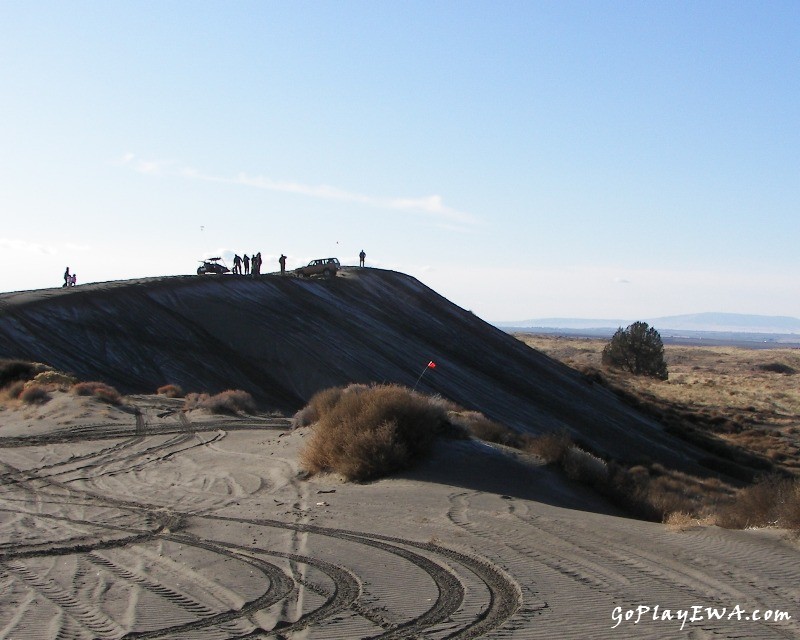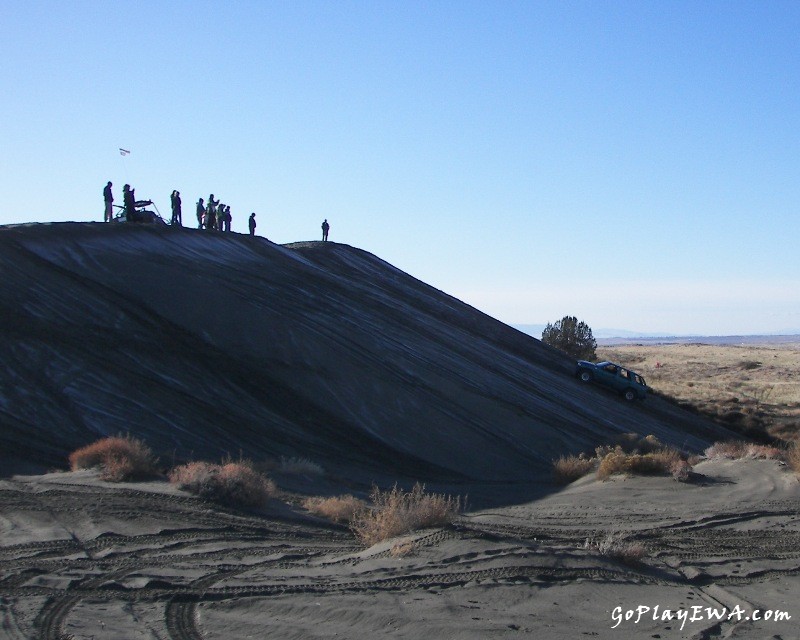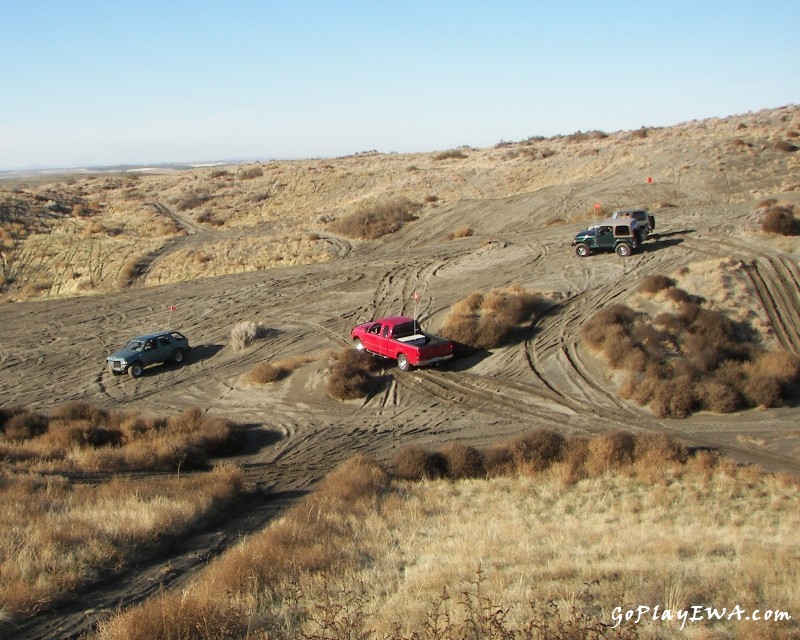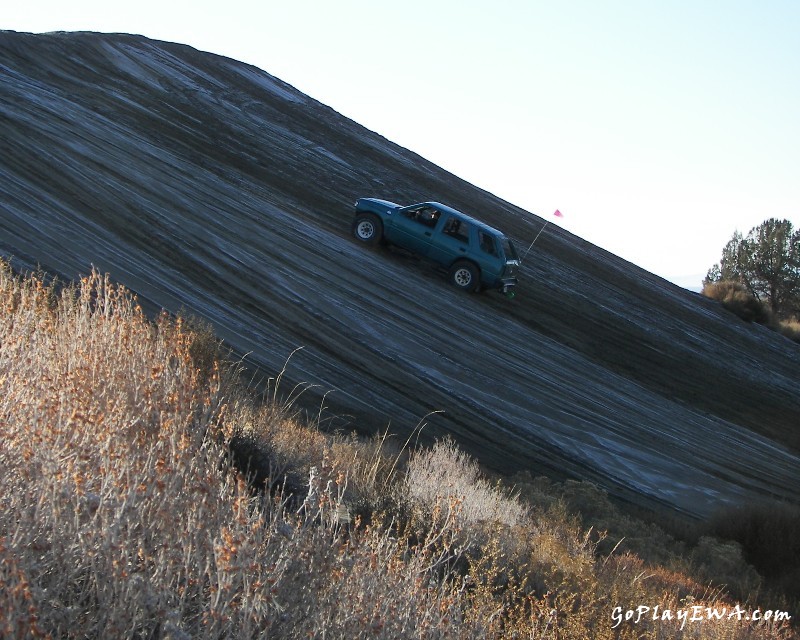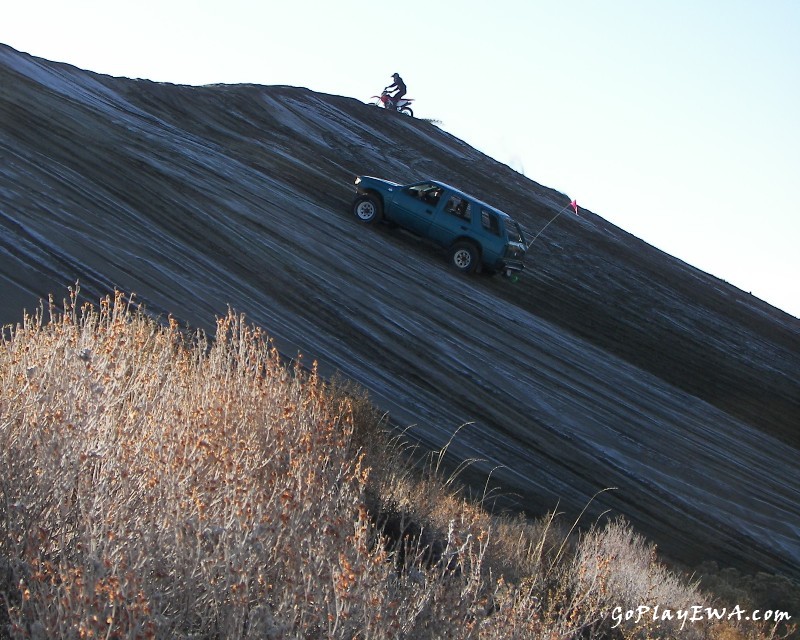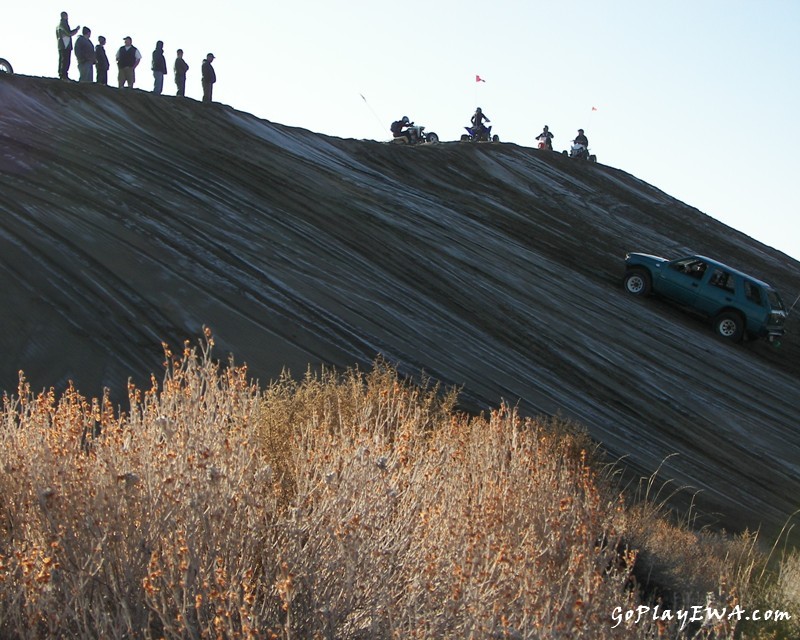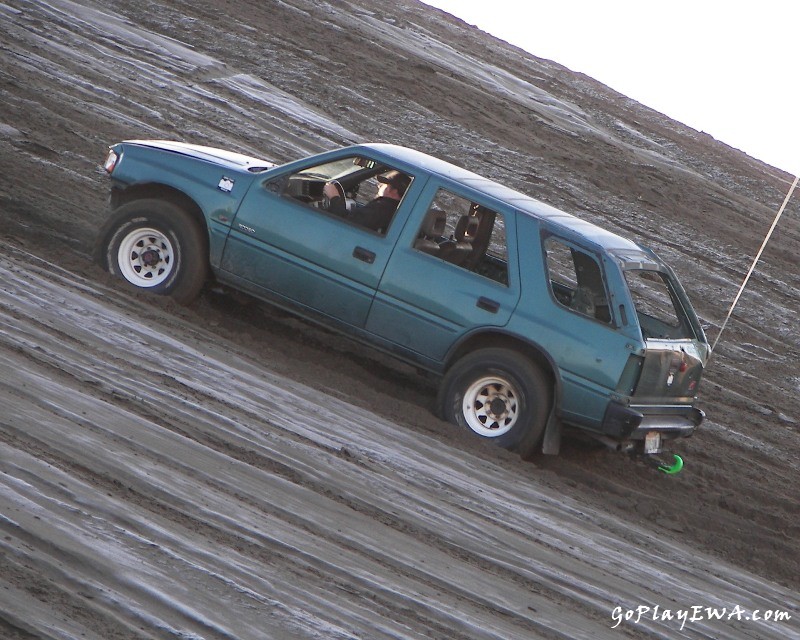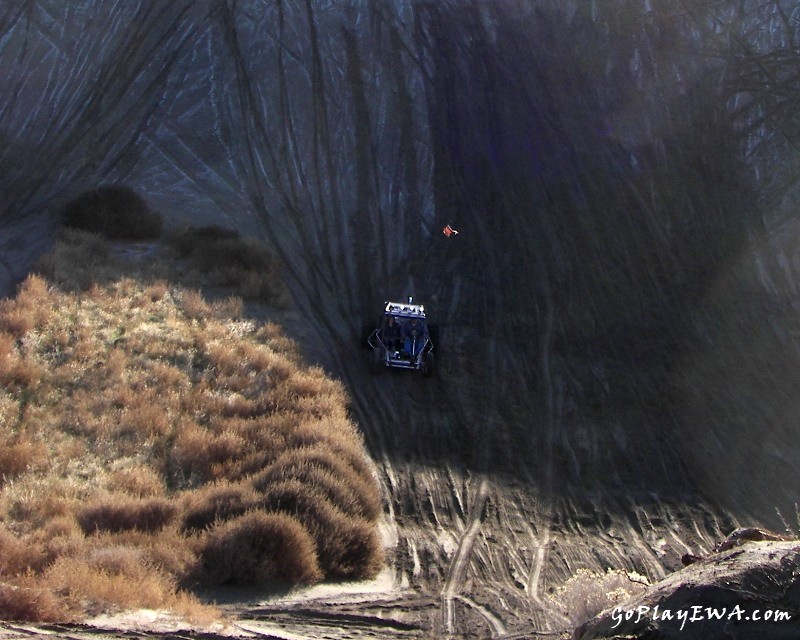 Grumpy (AKA DaveW) got himself stuck at the top of a big dune with the reporter riding shotgun.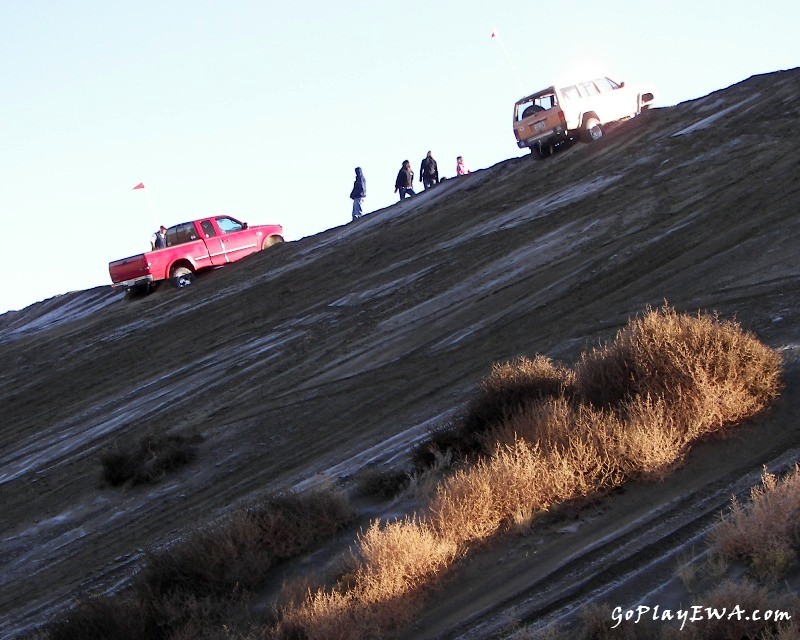 This XJ lost a back window on the way up. I am guessing he is stuck too.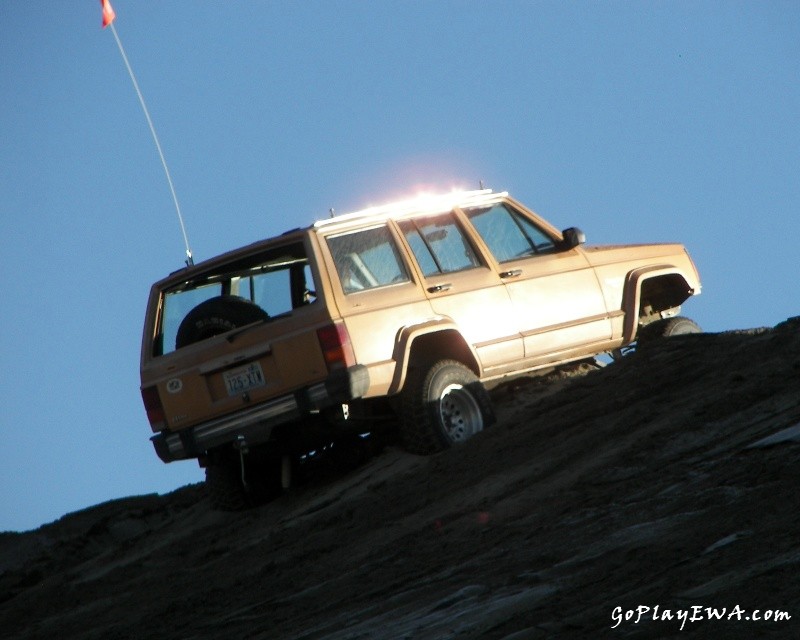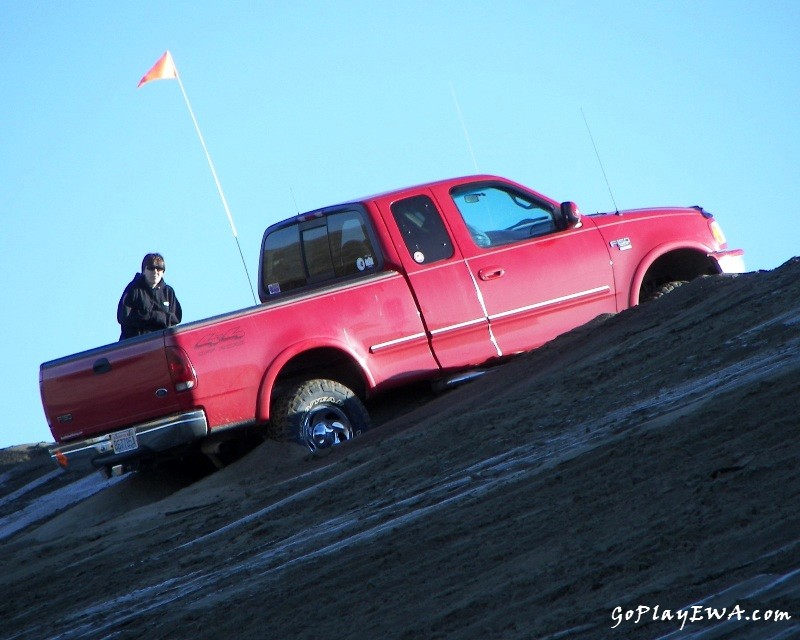 The view from the top.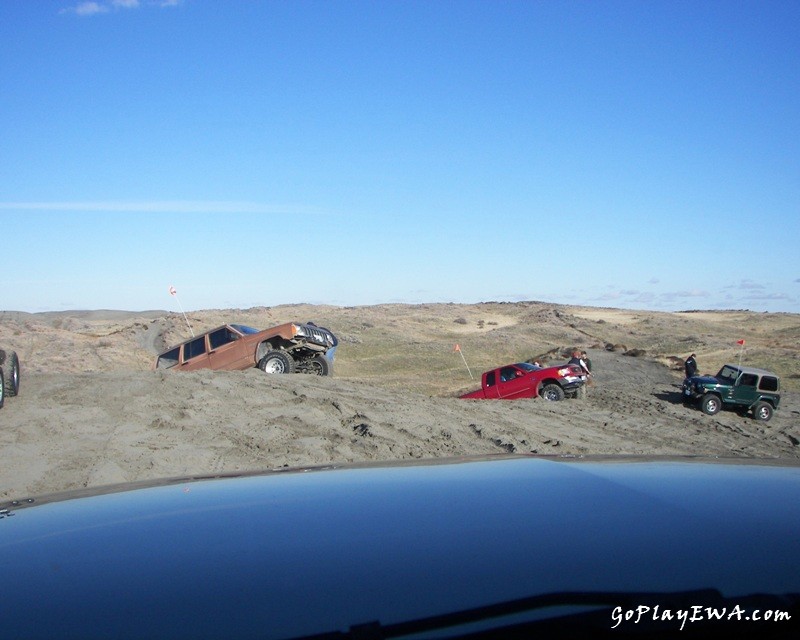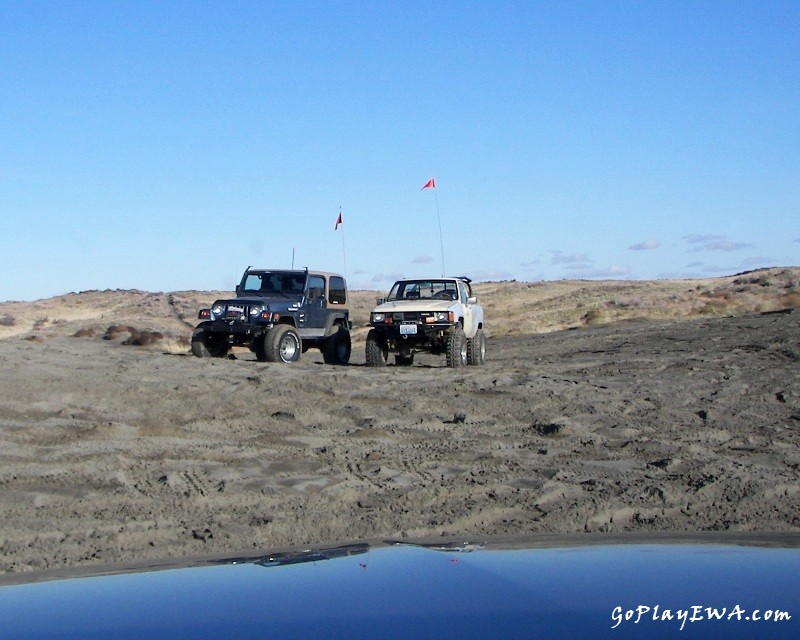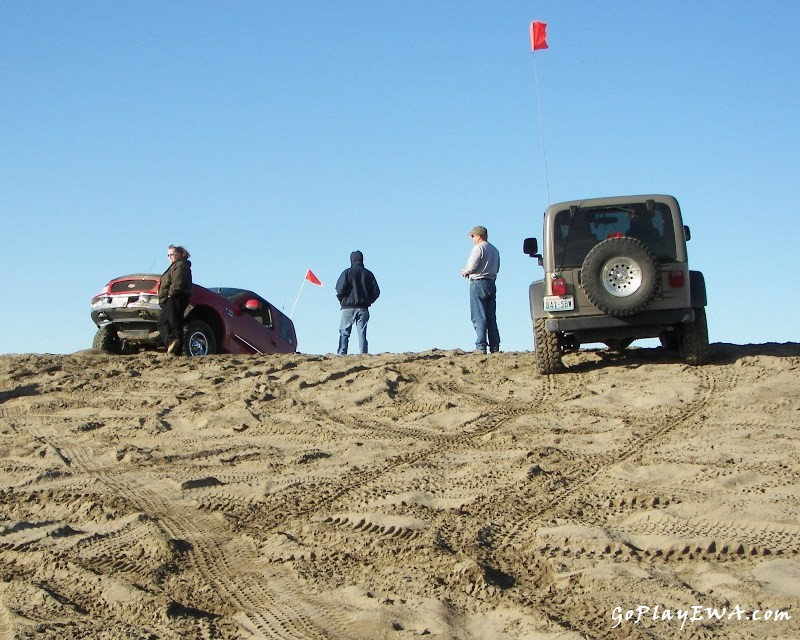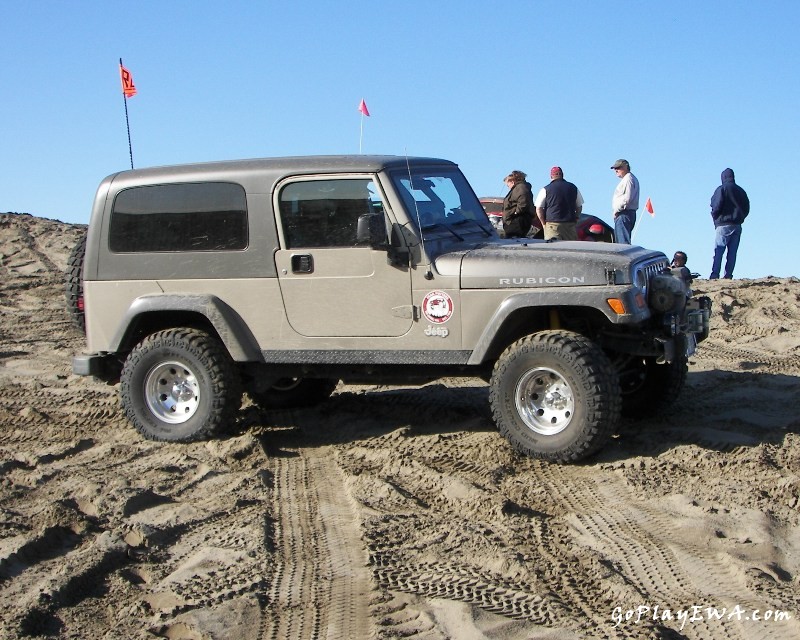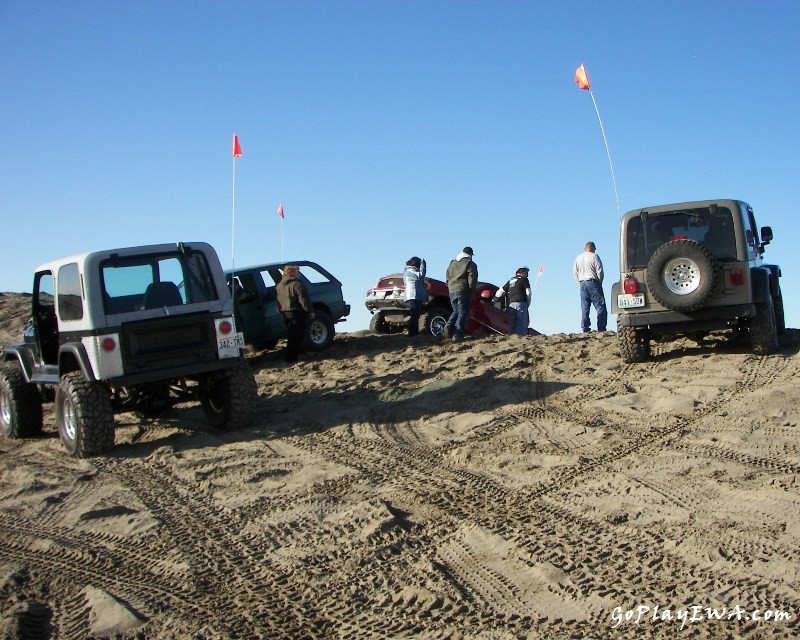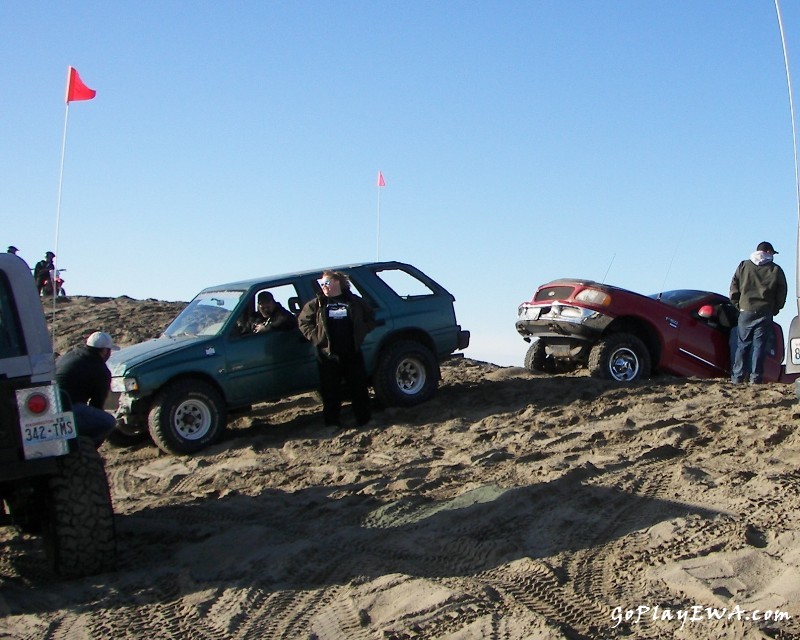 Grumpy giving the dune another run.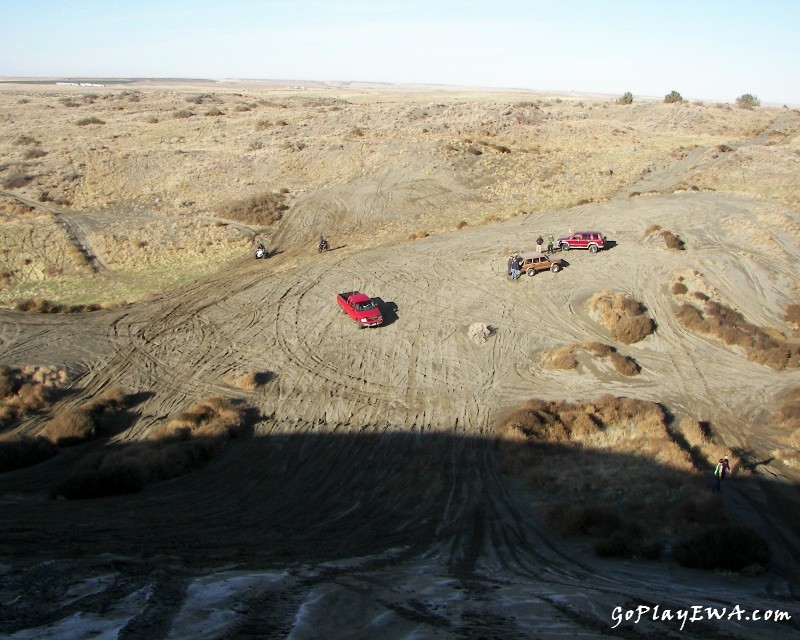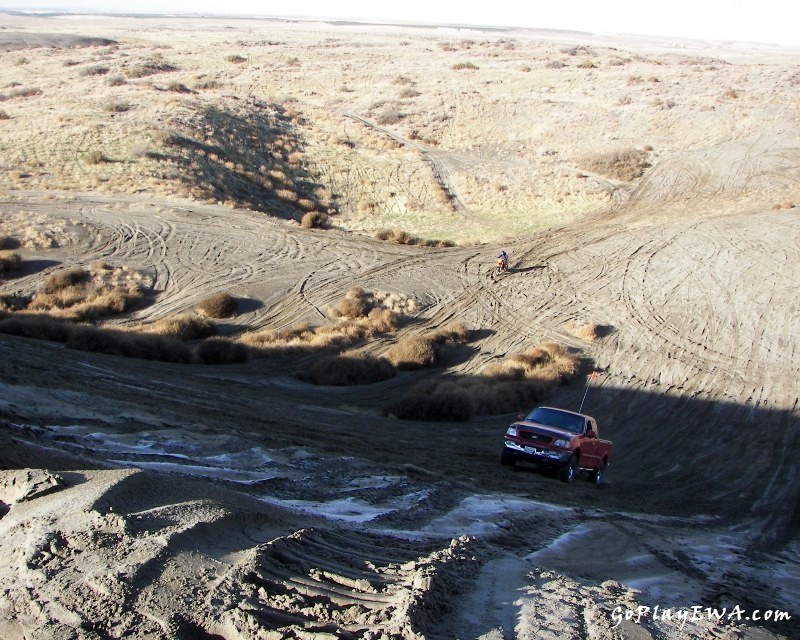 Fatboy's turn.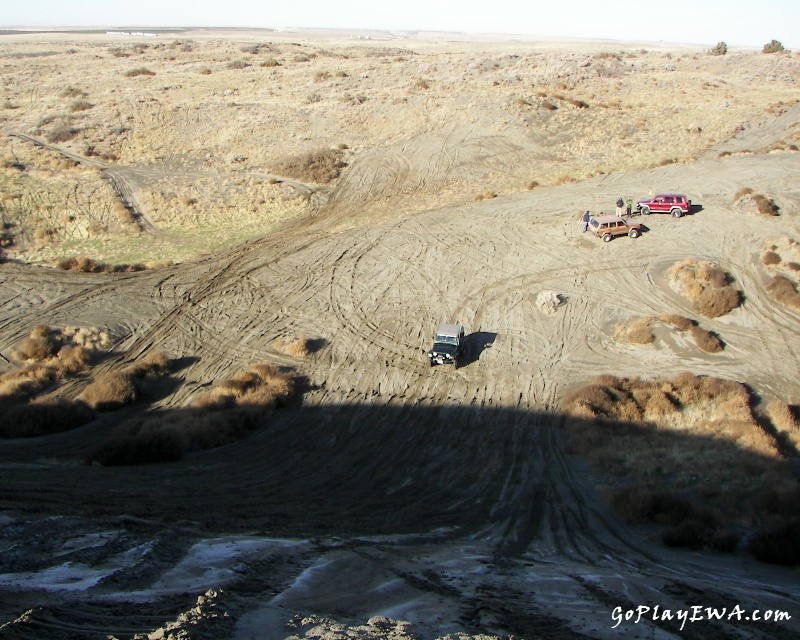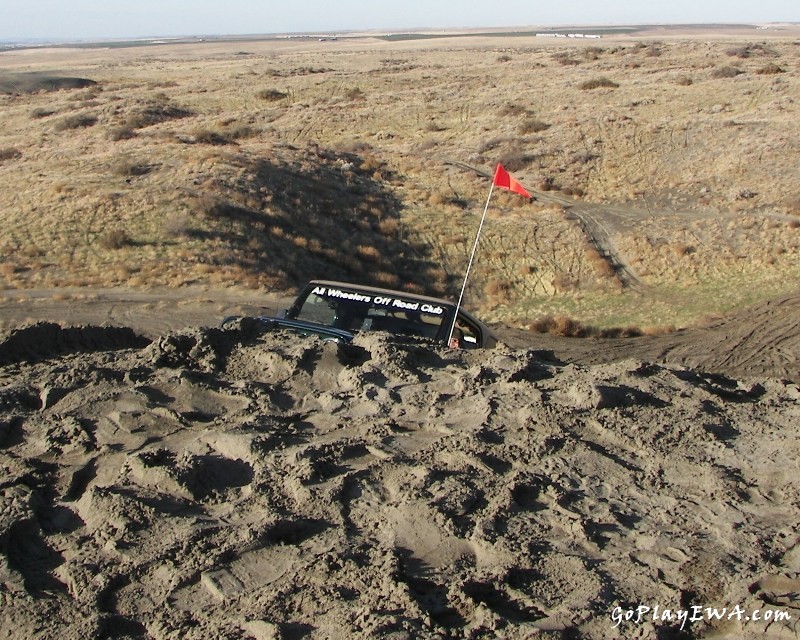 TJ40 hitting the bowl.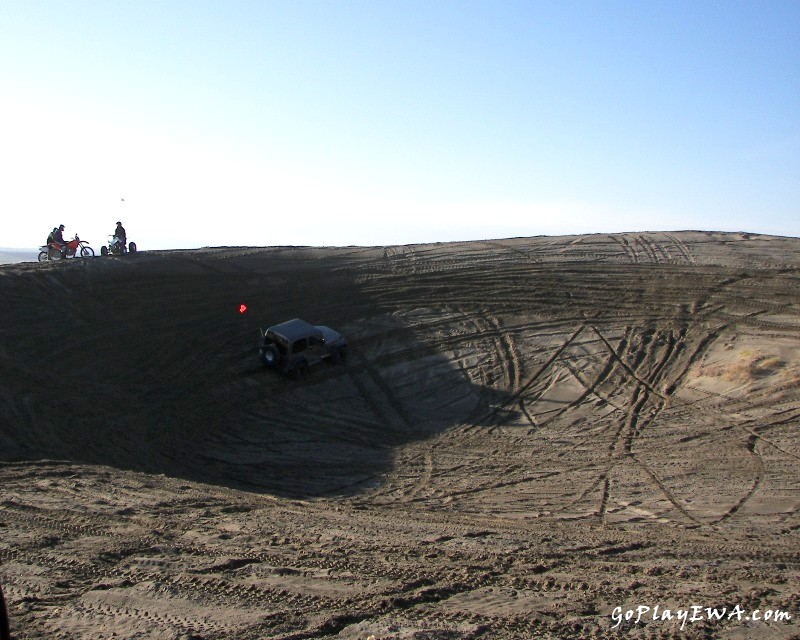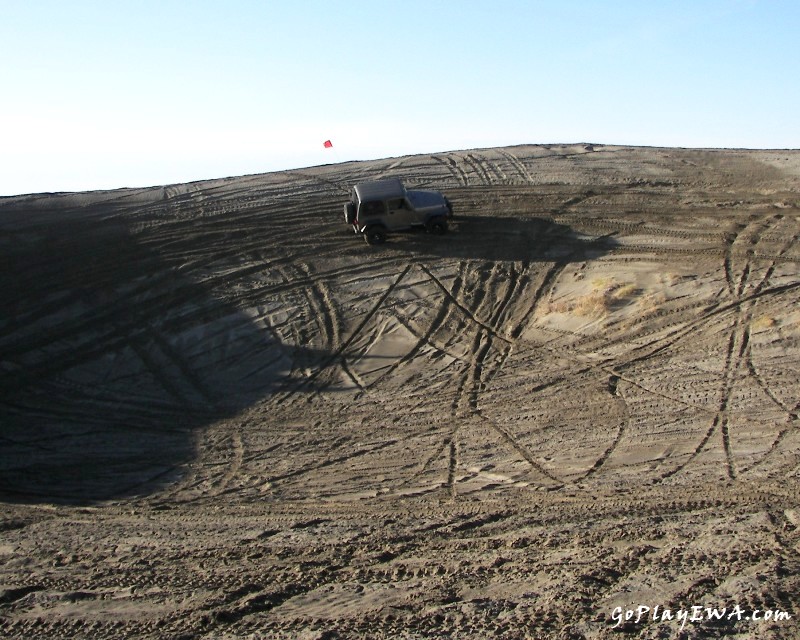 Screaming Toylet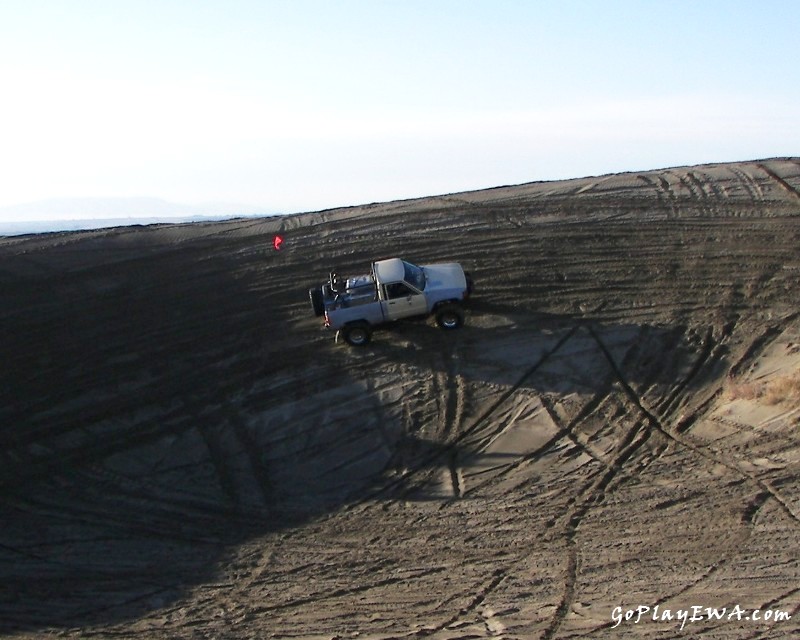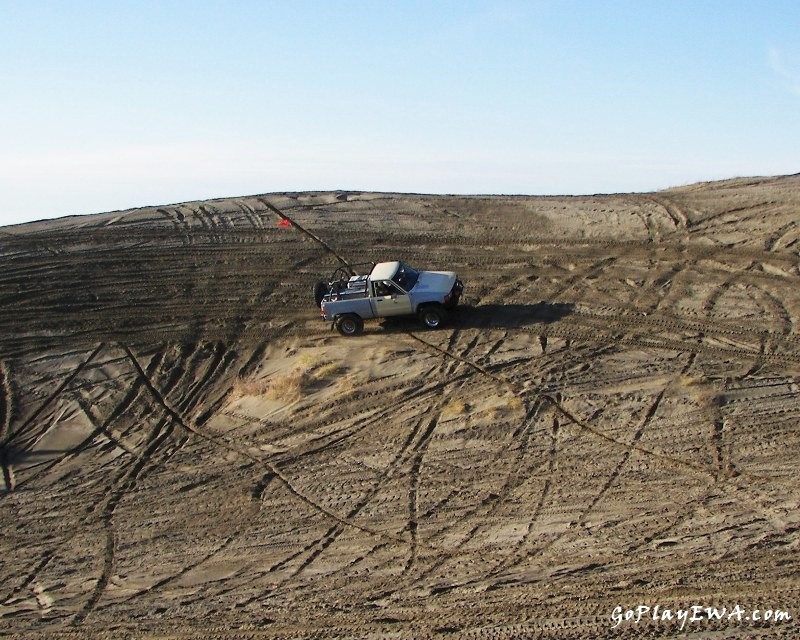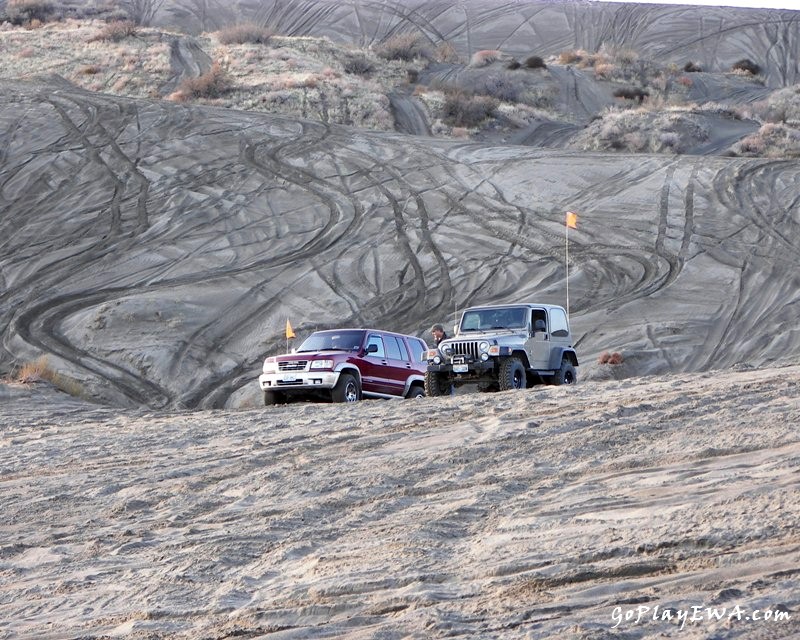 It was time to start heading back out so we said our goodbyes to the Peak Putters and headed out by running the trails toward the east fence.
There were a few steep climbs a long the way.
These guys happy to top the hill.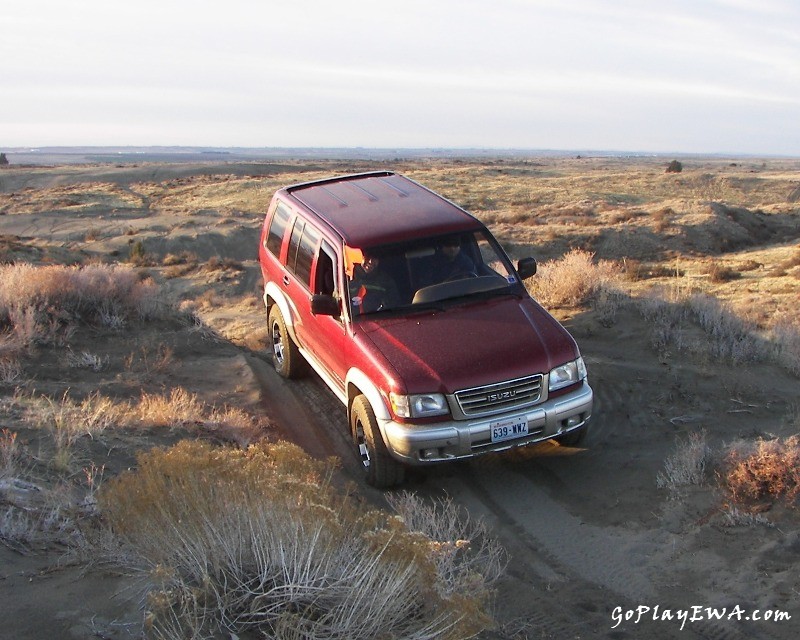 Running the fence line.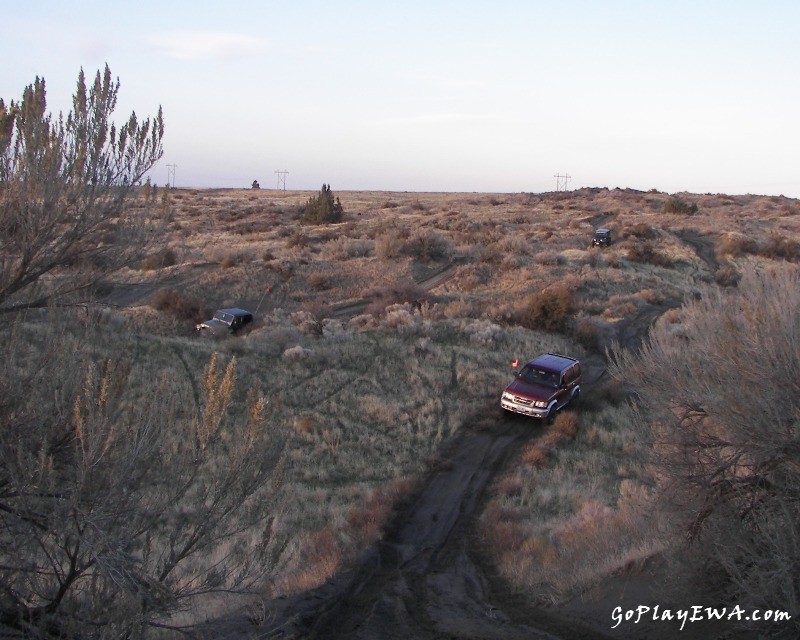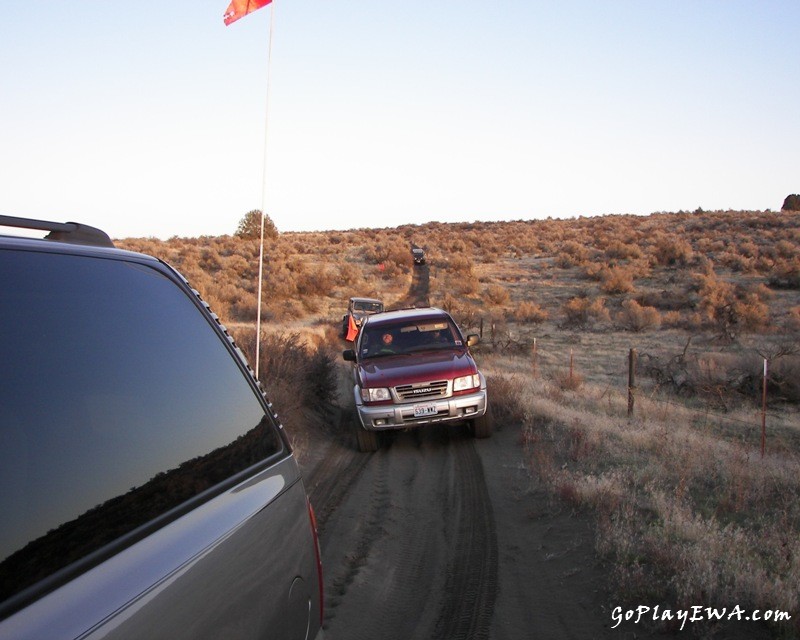 Once we got back to the Smith Canyon Small Parking Area we aired up.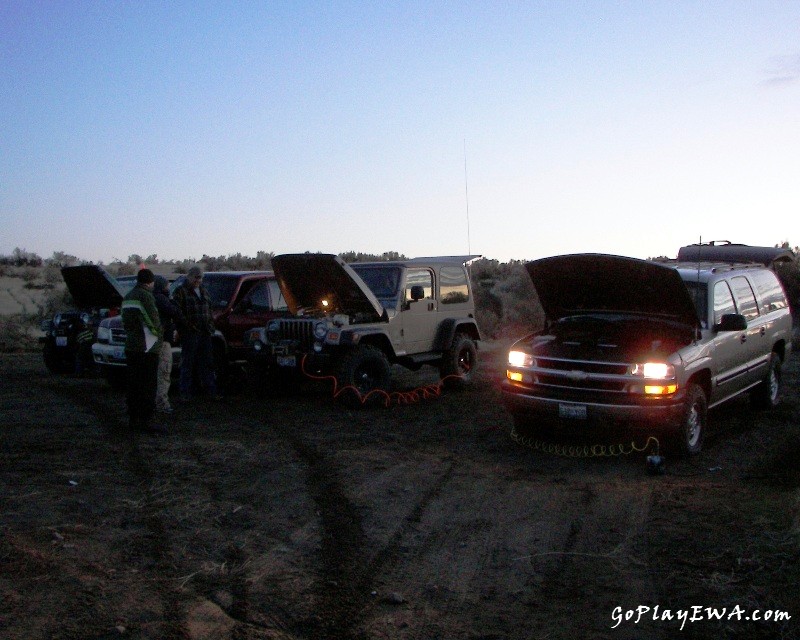 Fatboy headed back to Yakima and the rest of us stopped in Richland for dinner at Kimo's before heading home.
This was a very fun run thanks to everyone that came out.
We hope to do some more joint runs with the Peak Putters in the future.
---