Sledding Backroads Run at the Ahtanum State Forest
By Clay Graham / Eastern Washington Adventures
On Sunday December 12, 2010 we had our annual sledding run at the Ahtanum State Forest for the Eastern Washington Adventures forum members.
It was a very fun day thanks to all of those who came.
Here are some pictures of the day.
We met up at the Quick Stop in Cowiche about 10 AM.

We drove to the end of the pavement on Cowiche Mill Road to air down.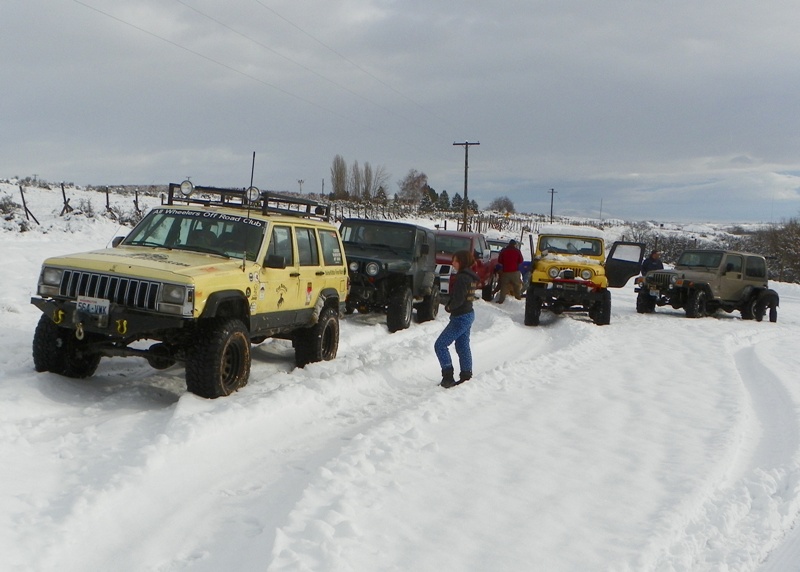 Above us was a big herd of elk at the feeding station.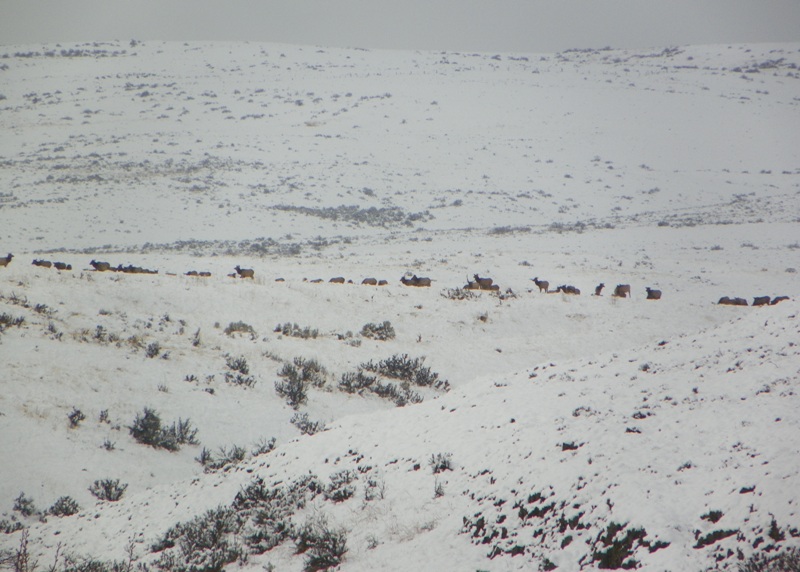 After everyone aired down we head up Cowiche Mill Road.

We turned off onto C-1000 and then up the Cowiche Ridge Road.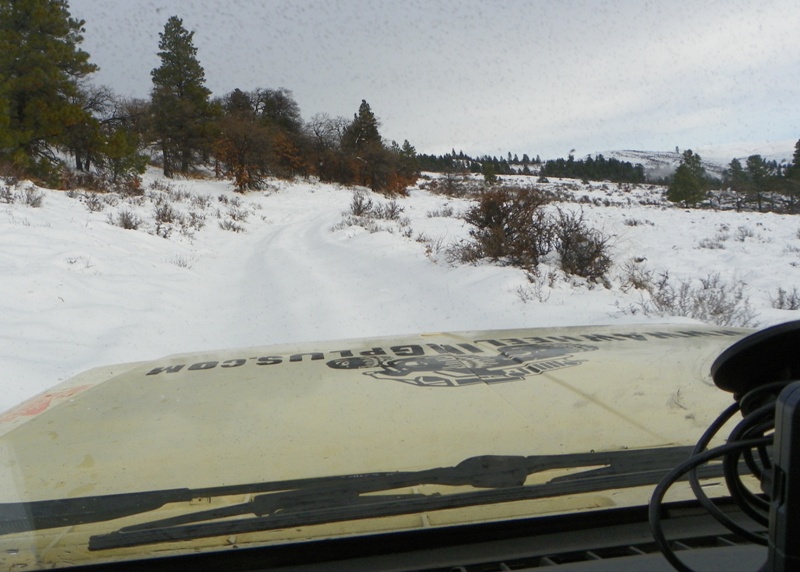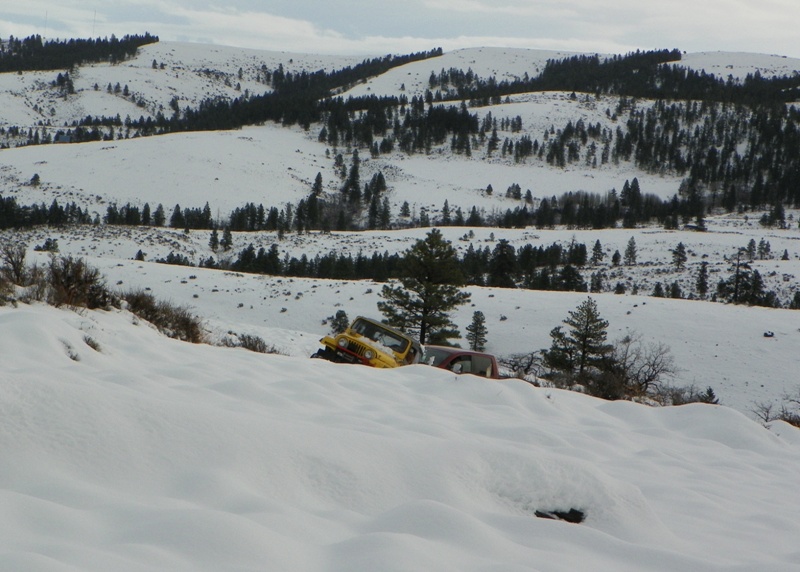 The snow was packing great

This hill climb was a little slick.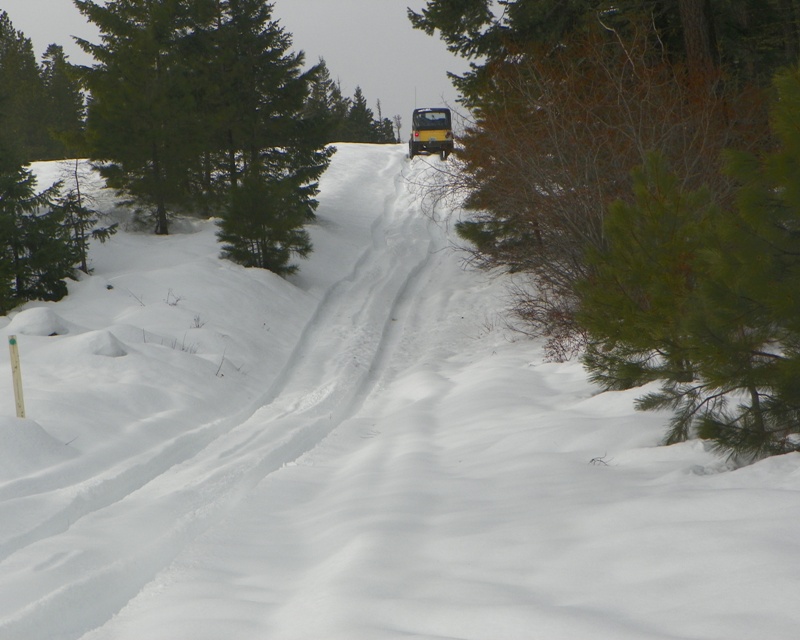 Victor made the climb on his own with a stock Nissan pickup. We were impressed.

Waycrazy's new co-pilot!

Don making the climb.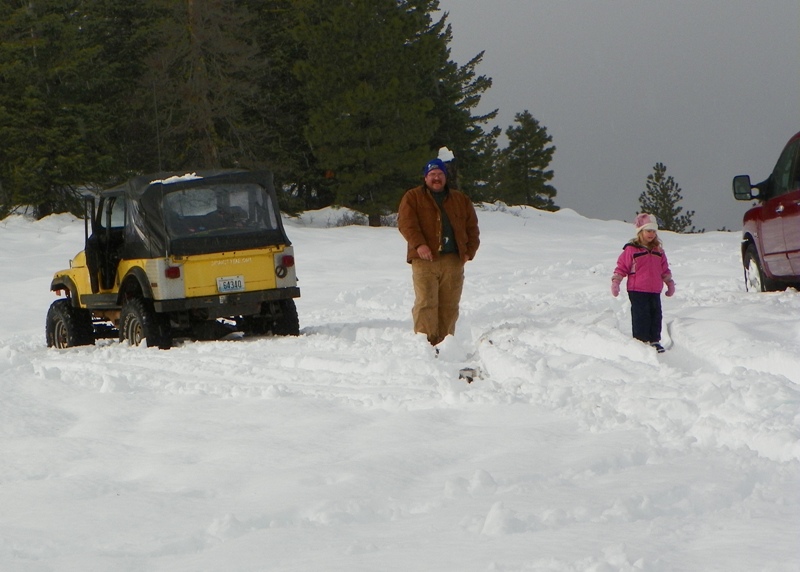 Once everyone was up on top we headed on.
The snow got deep and soft. I stopped to let everyone get caught up.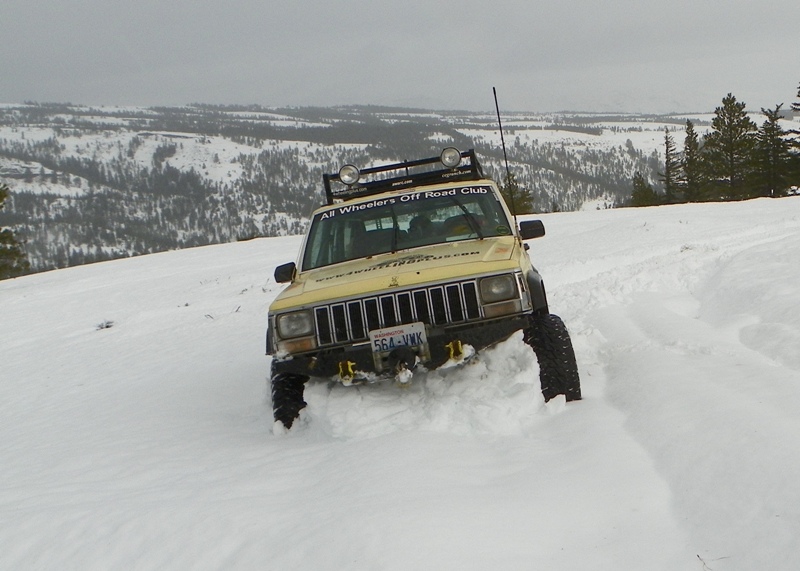 We were all together again so we pushed on.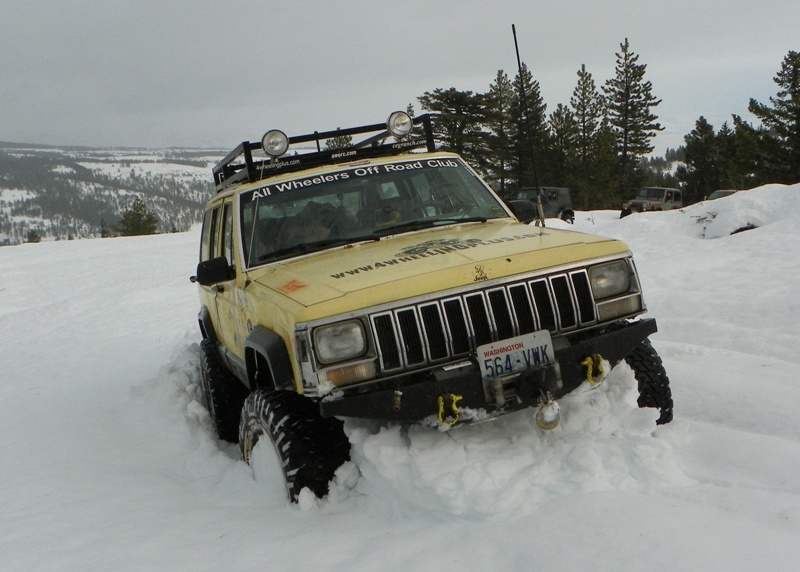 We came up to a long hill climb. BlindPilot took over since his rig is locked front and back.

At this point BlindPilot had a some trouble making it up.

BlindPilot was able to top the hill. I on the other hand could not get going forward again.
Victor was stuck right behind me and had to have a pull. We both headed back to the bottom for another try.
Waycrazy headed on up as we went down. Waycrazy made it to the top.
I gave it another try but could not get past the area BlindPilot had trouble.
Most everyone else started sledding as I aired down to 3 PSI. I was able to climb a little higher but was not moving to far each try.
I decided I burnt enough fuel in one spot so I turned around and parked.

Odo was soaking wet since it was raining pretty good.

BlindPilot's little one was not happy.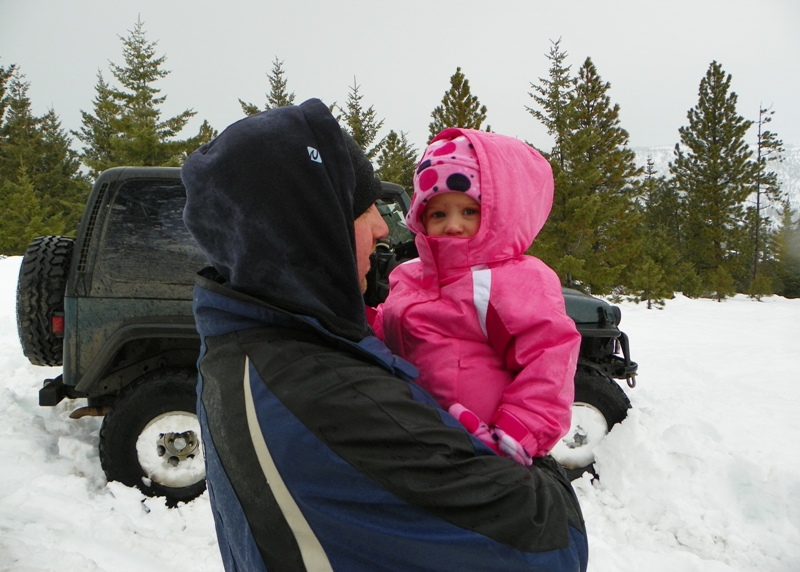 Some sledding pictures.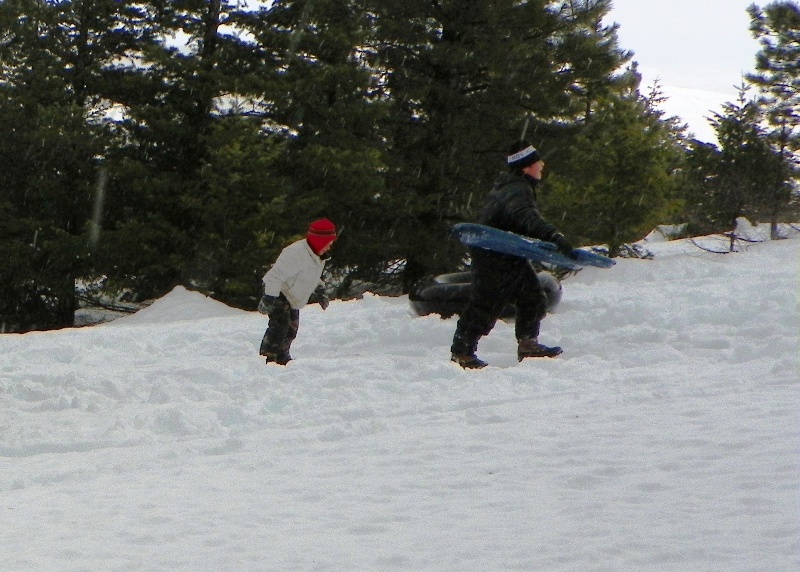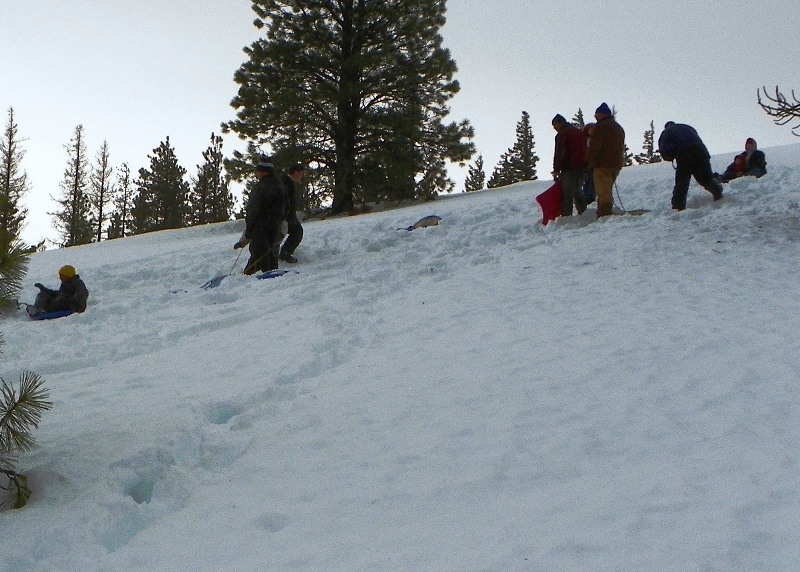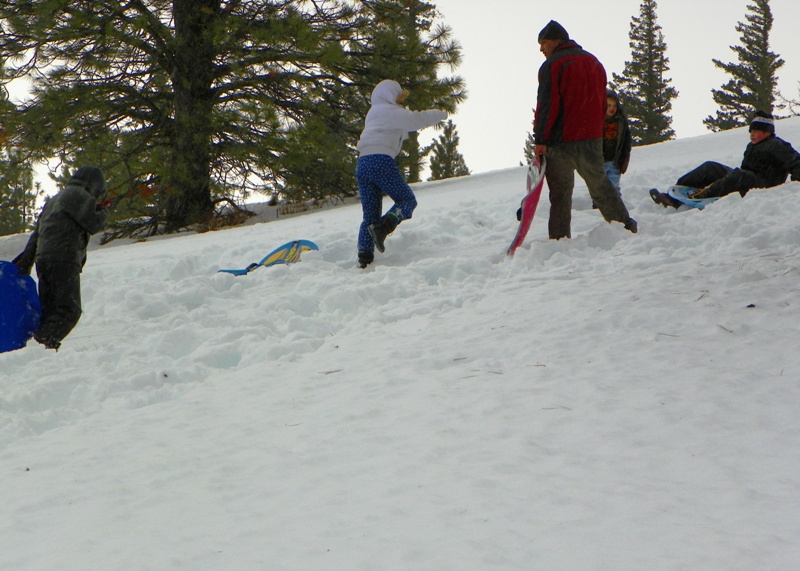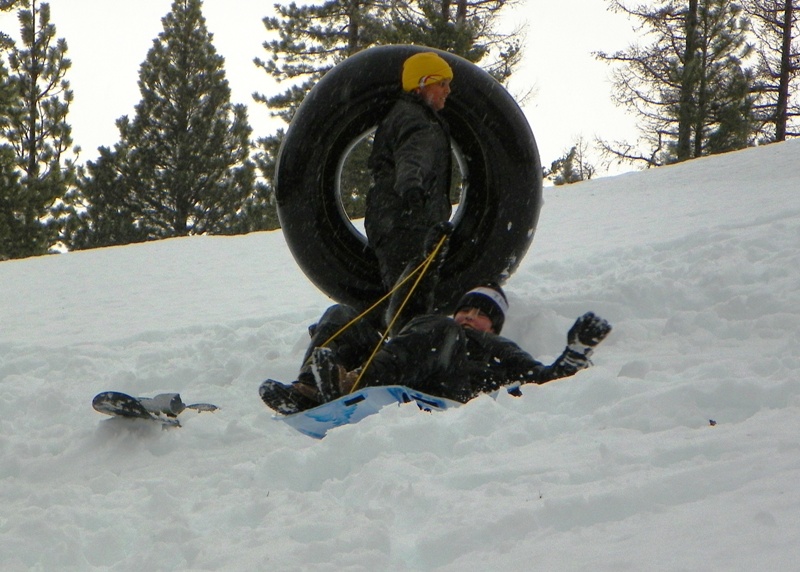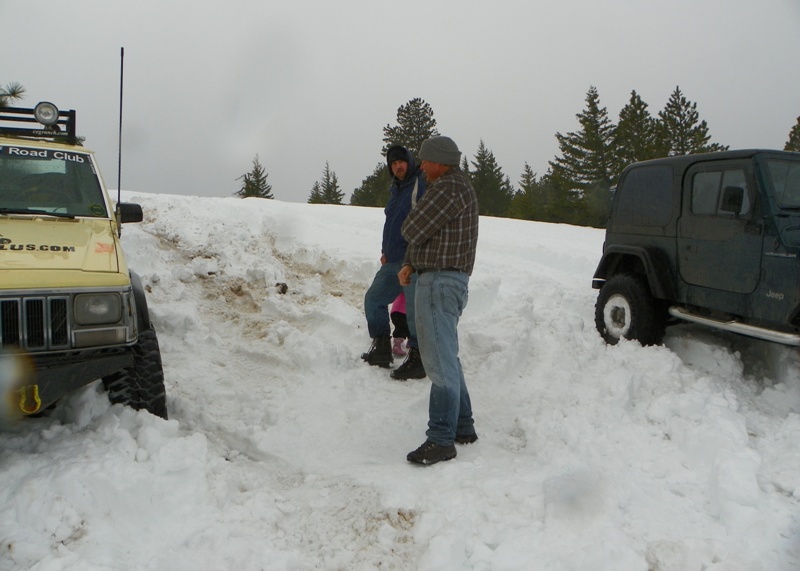 Everyone was cold so it was time to turn around and head back down.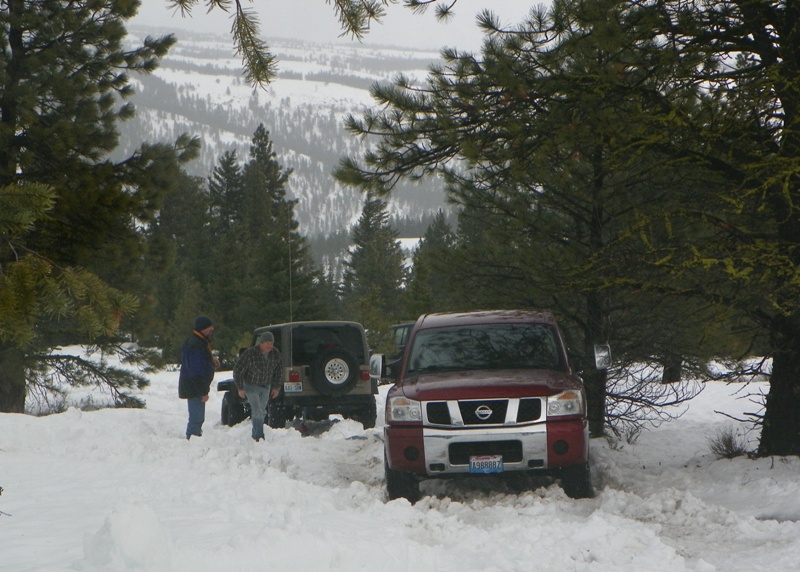 My house is somewhere under the rainbow.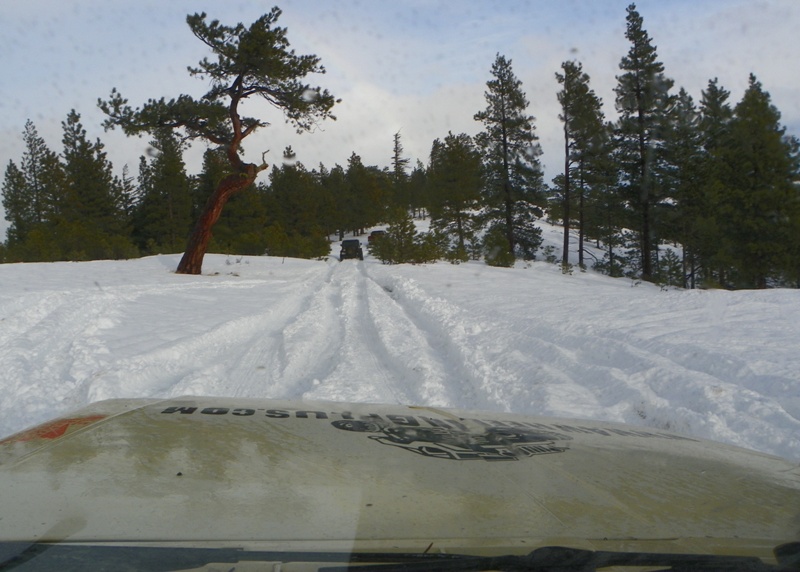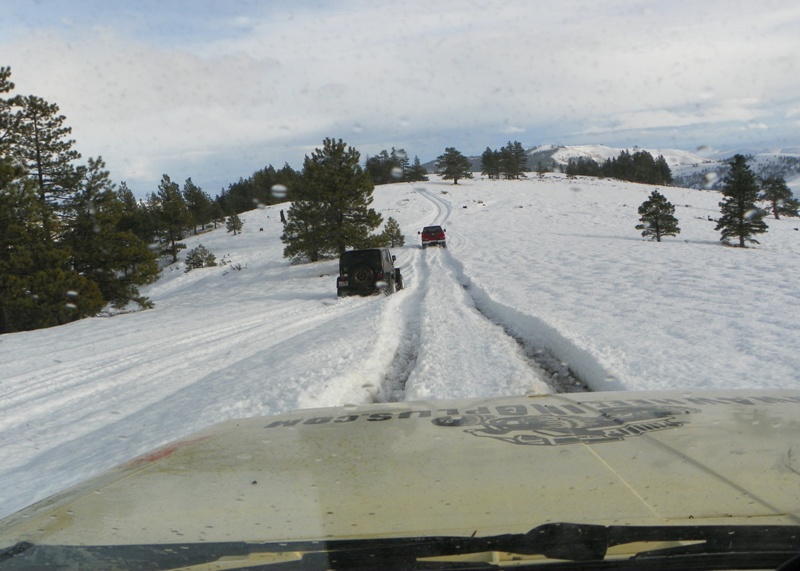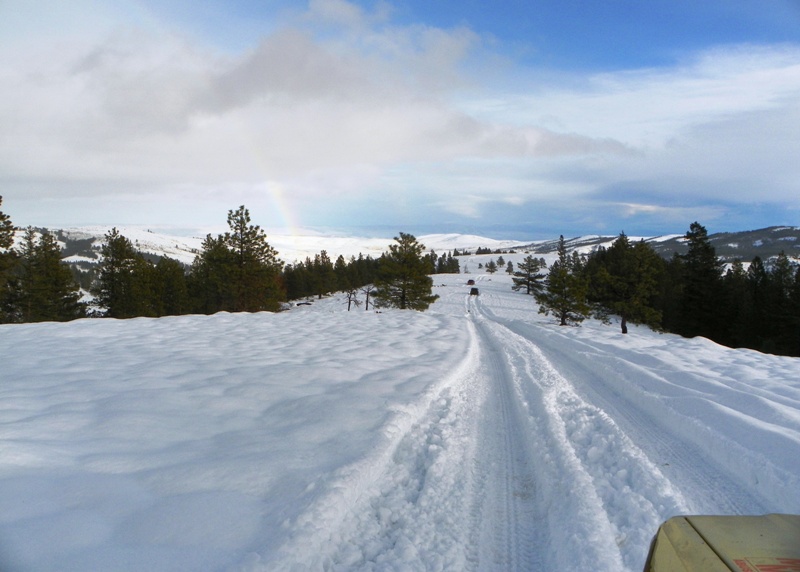 For some reason my rear brakes where dragging. We are guessing it was from all those times backing up to make that last climb.
With some help from the guys in the group I was able to go again. Thanks guys for helping get the brakes loose.
Moving on down the Cowiche Ridge.
The sun shining in the valleys below.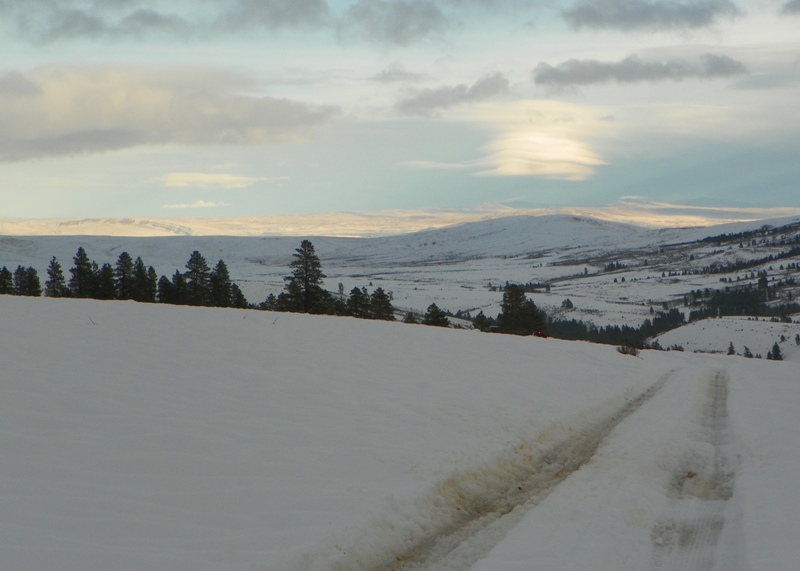 I took the tail gunner spot to get a few pictures.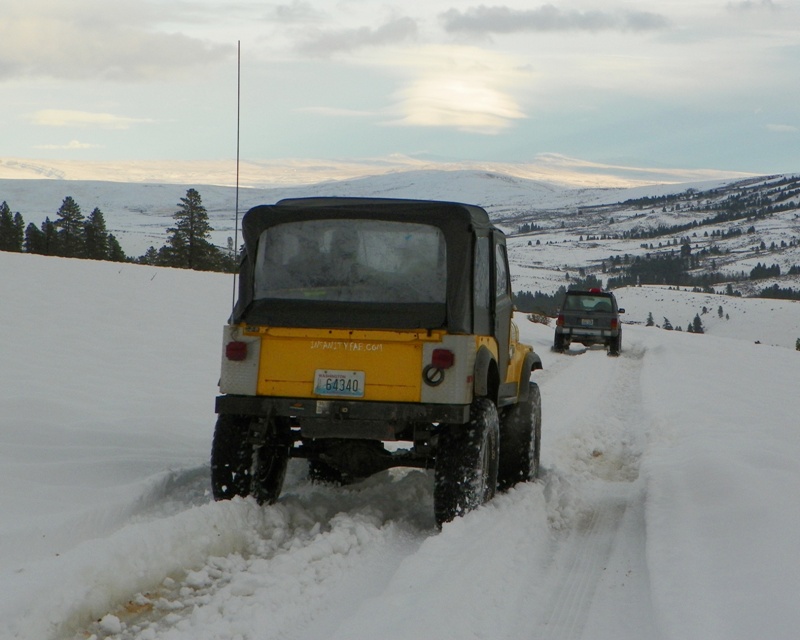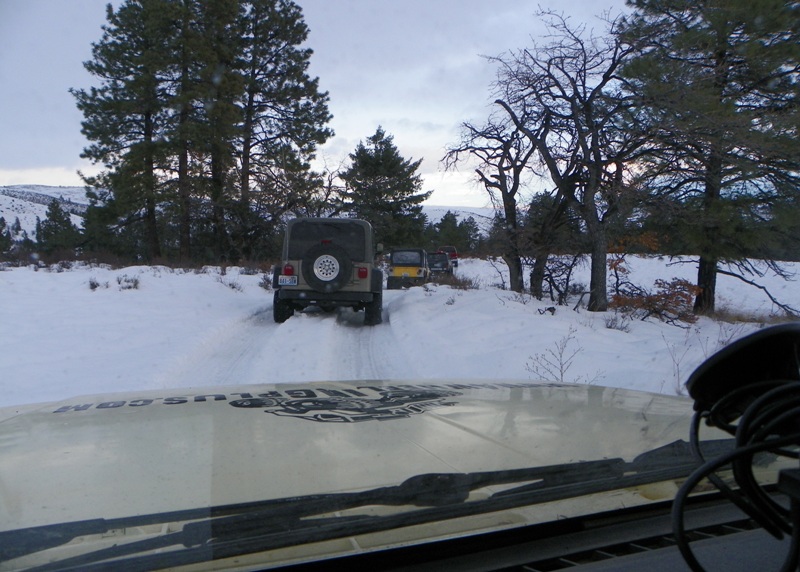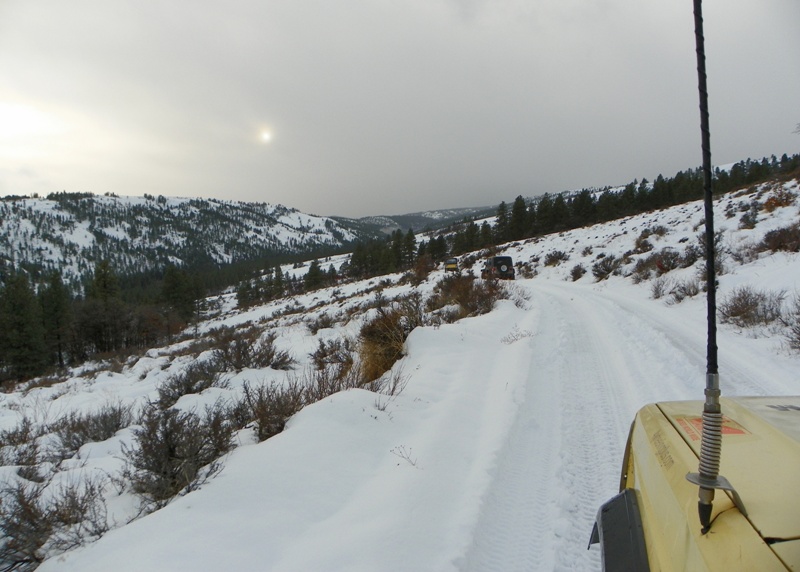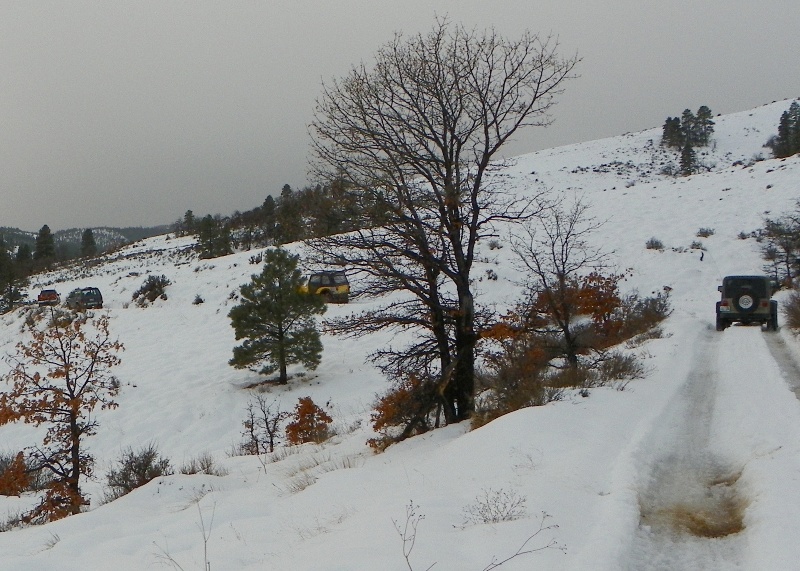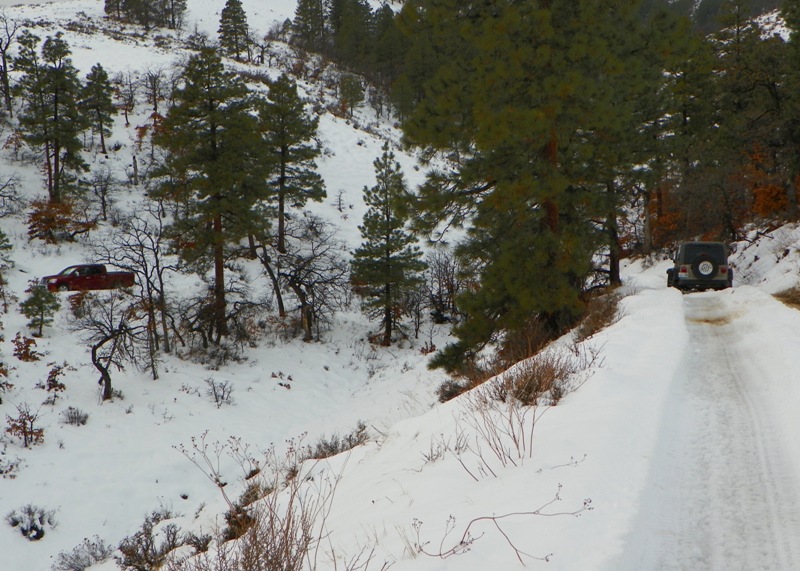 At the bottom of Cowiche Ridge about to turn onto C-1000.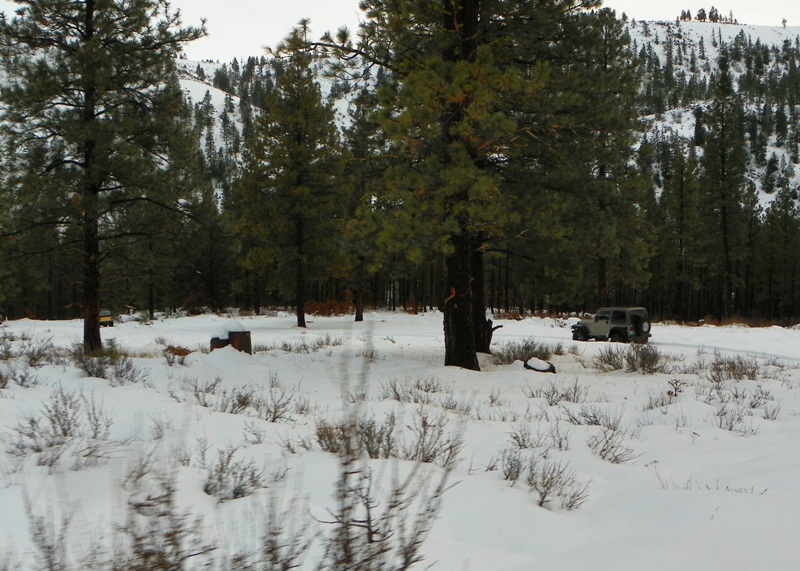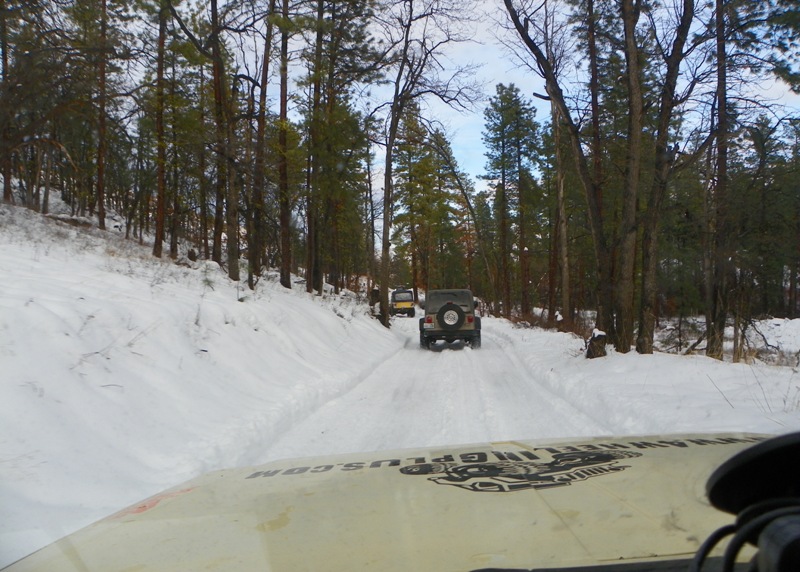 Right before turning onto Cowiche Mill Road we met up with my son, Test Dummy in his K5.
He had came up to help me get the XJ back to the shop.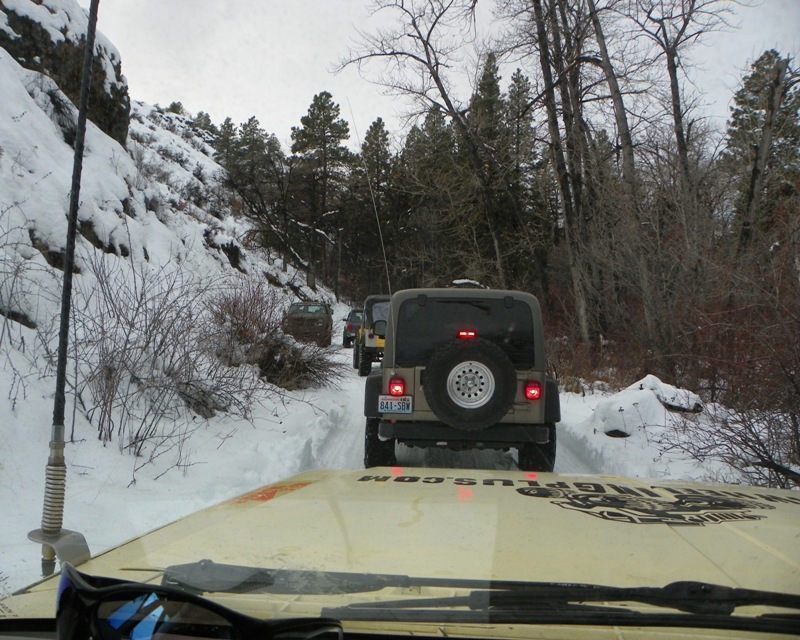 On down Cowiche Mill Road Waycrazy's CJ died and would not start.

A picture from the bridge we were close to.

TJ40 giving Waycrazy a pull start.

They got it started.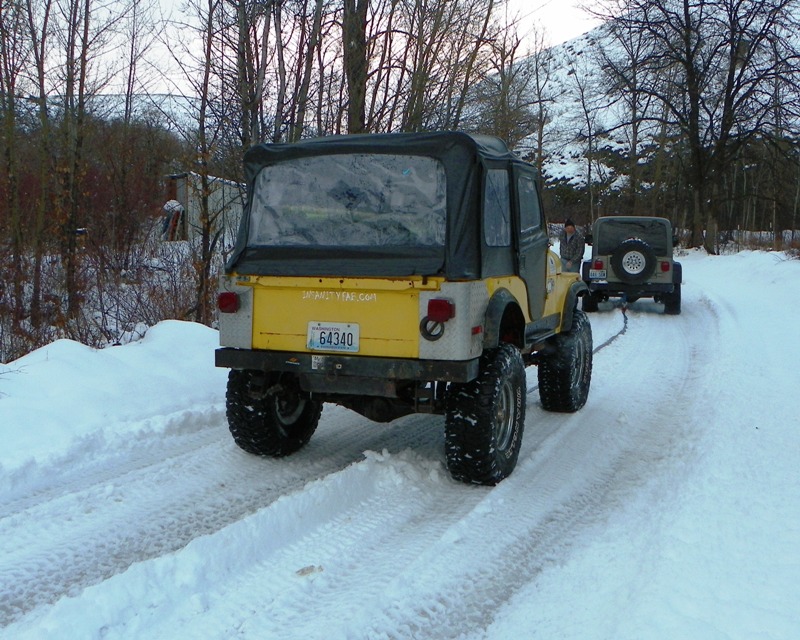 Here is a picture of most of the group after we aired back up and ready to go home.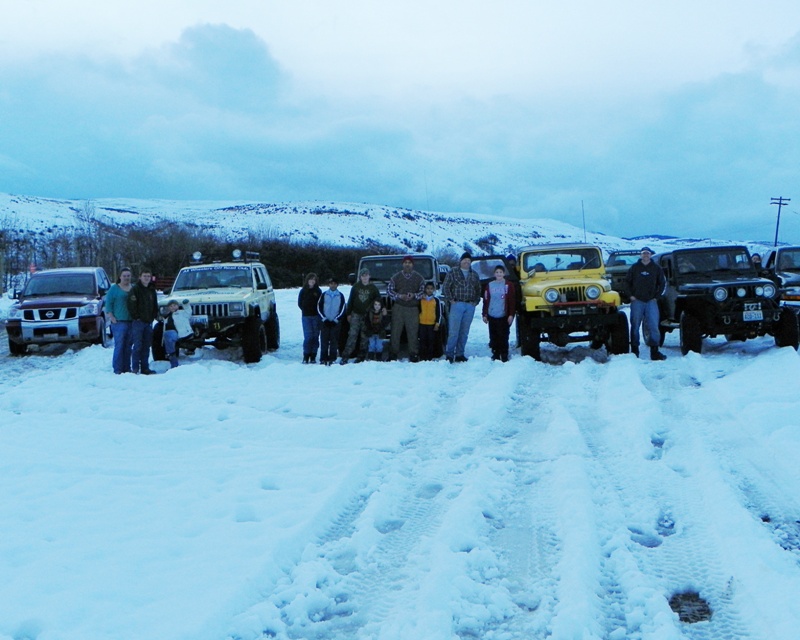 ---