Thanksgiving 4×4 Snow Run
Hosted by Eastern Washington Off Road
Report and photos by Clay Graham / Eastern Washington Off Road
On Saturday November 28th, 2009 we meet up at the Tampico Church for our annual Thanksgiving Run at the Ahtanum State Forest.
We headed up the South Fork Road and found a place to pull off to air down.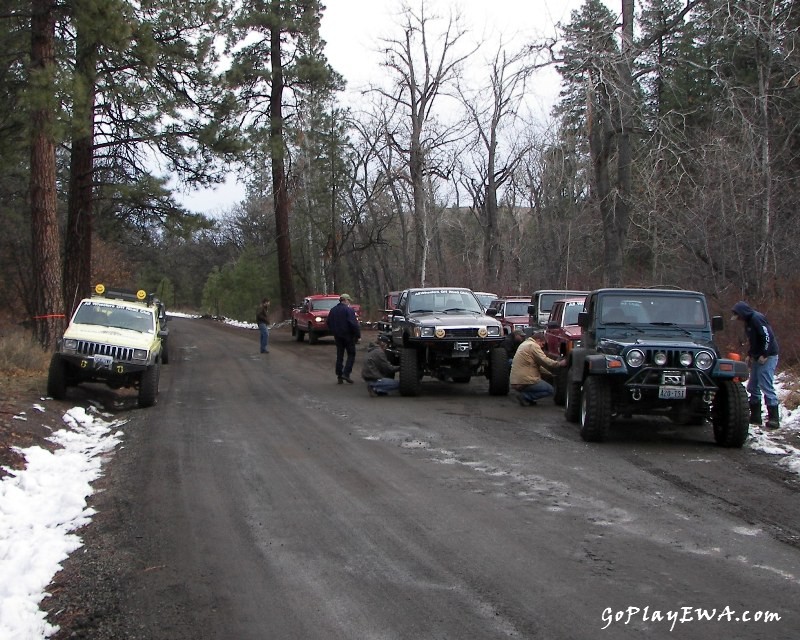 We followed the South Fork Road all the way up and onto the Sedge Ridge Trail. We ran the trail up towards the Cultus Hole Rim. I (Ceg) broke trail until I could not make it up the double hill climb. Colemancooler was riding shotgun with me and took this picture of me getting ready to give the hill another run.

Photo by Kris Coleman
I moved off to the side and let the pros (Roller-Bear & Nevada) take over.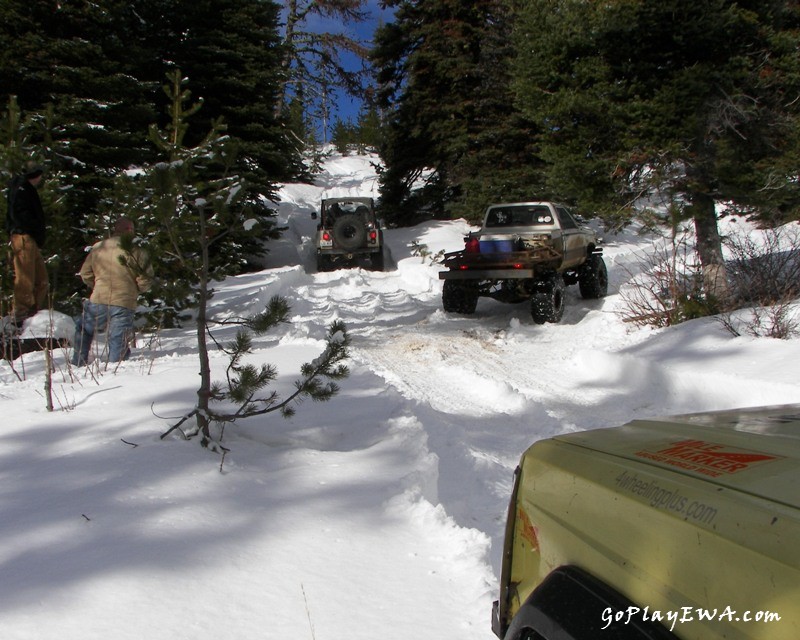 Nevada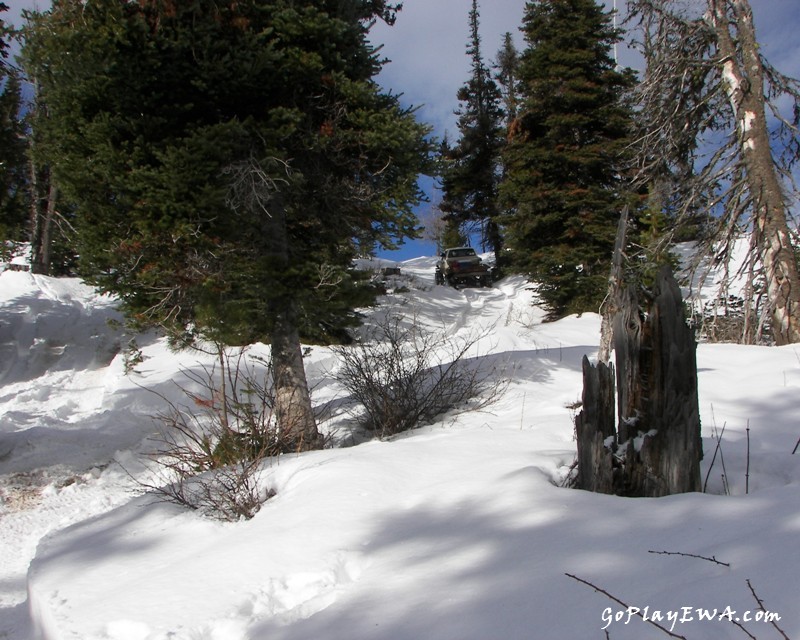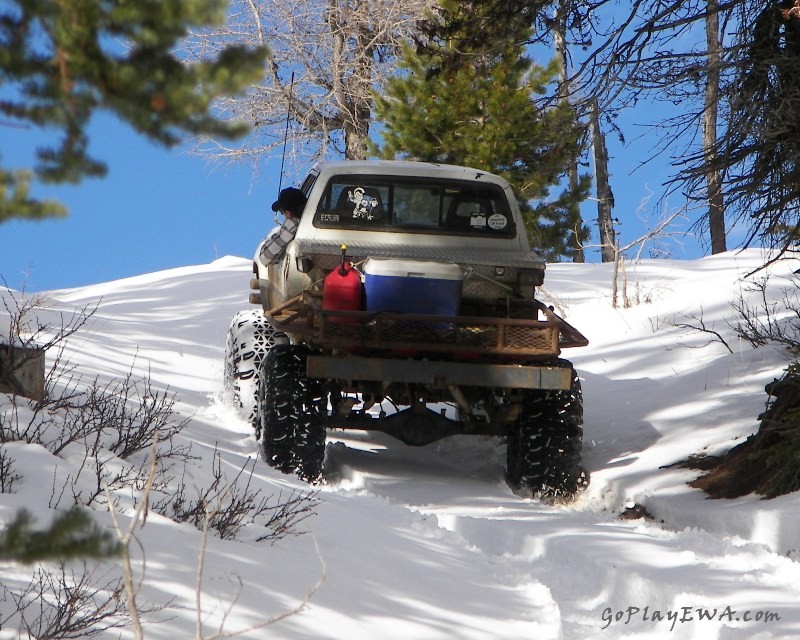 Roller-Bear

Stone worked his way up.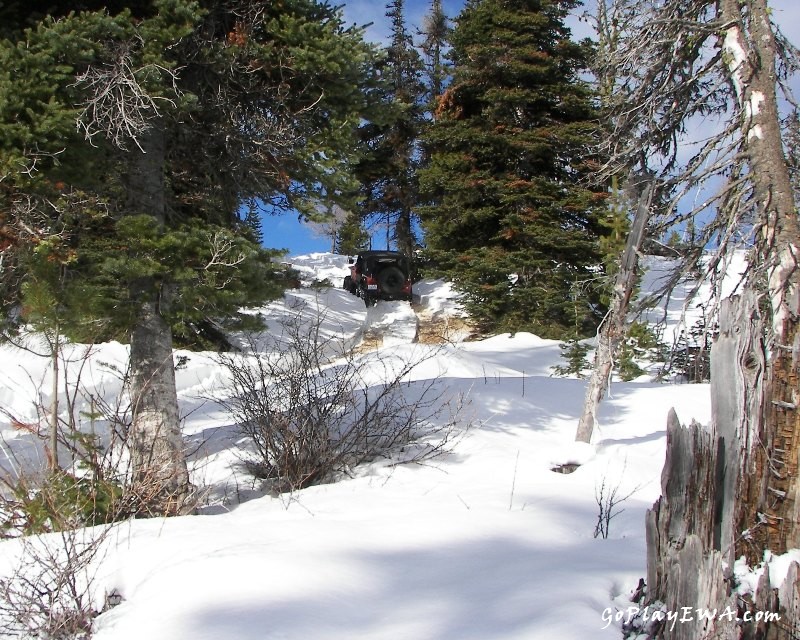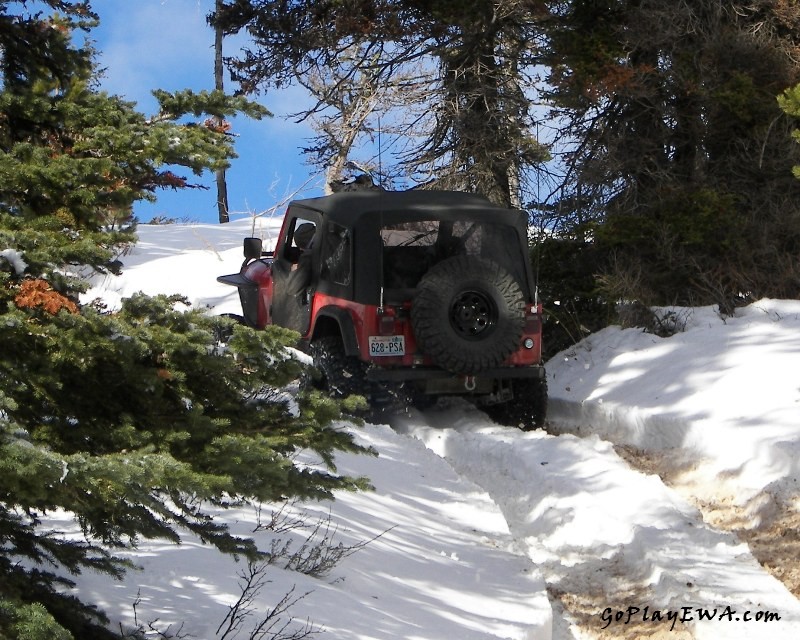 The guys still at the bottom.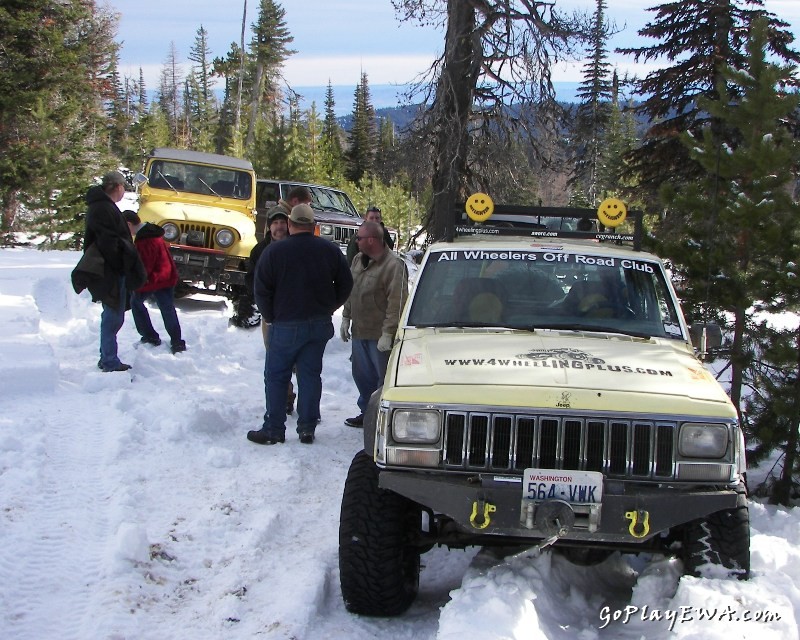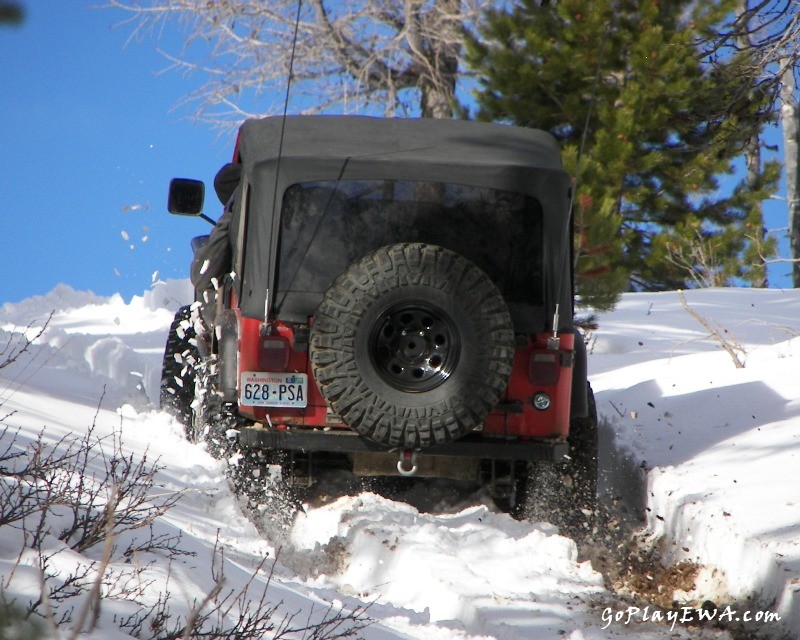 Havo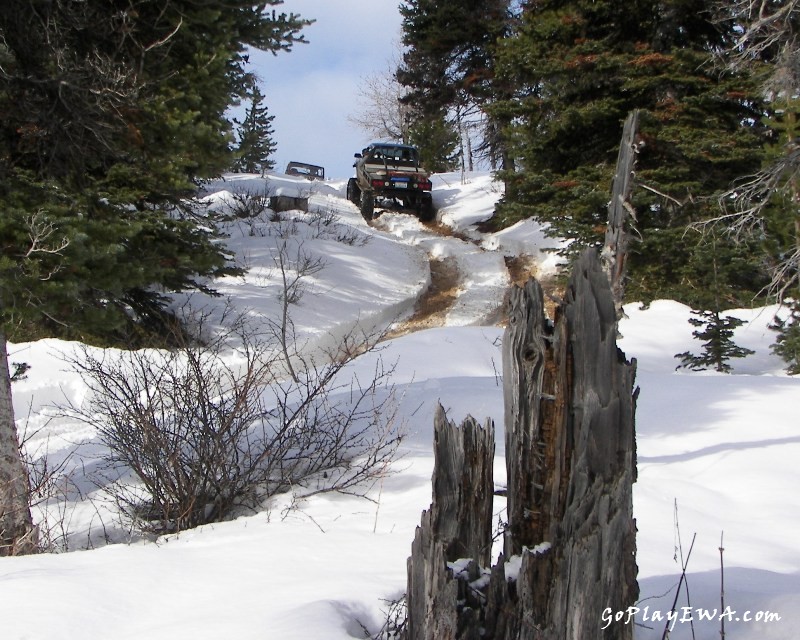 Havo topped the climb with ease.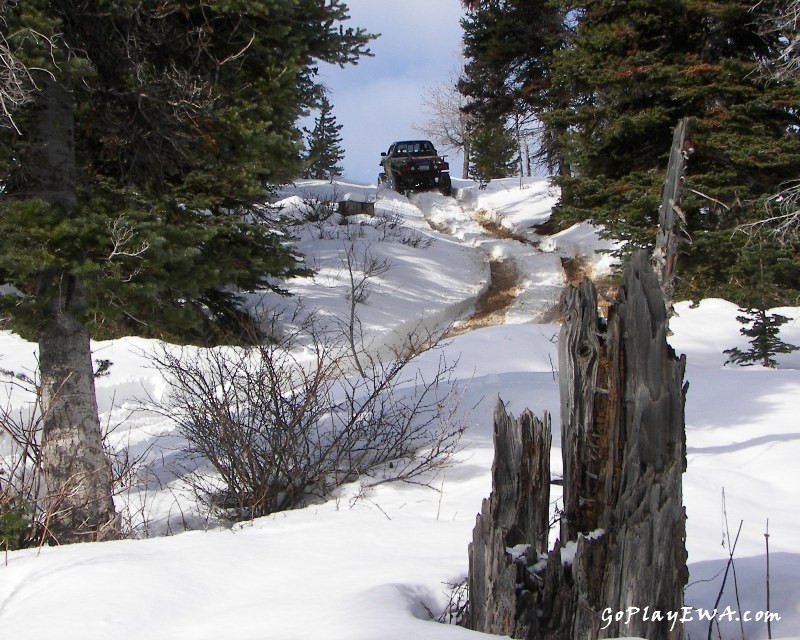 Waycrazy was next and made some nice holes for me. We both had to winch up the last part.
Here are our co-pilots walking up to our rigs on top.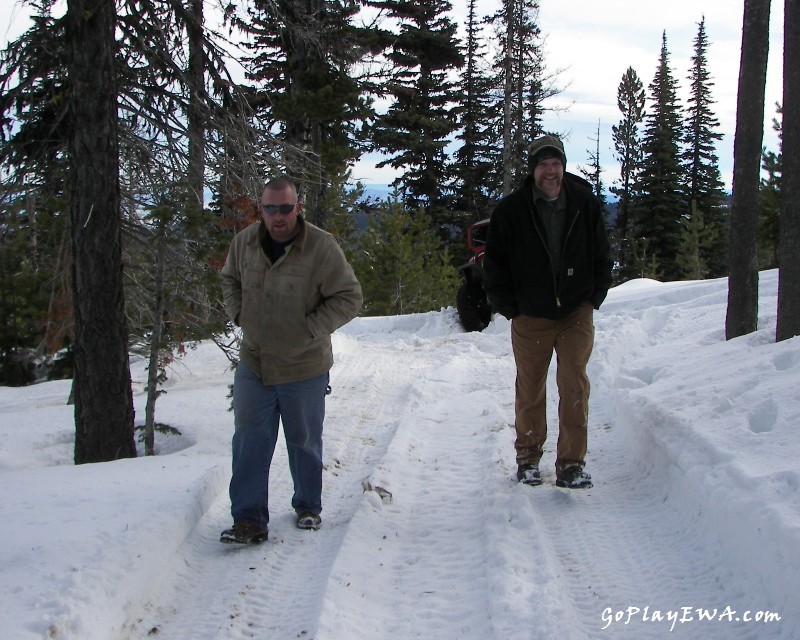 Here is the recovery team.

Test Dummy working my Samurai.

Time to winch it up.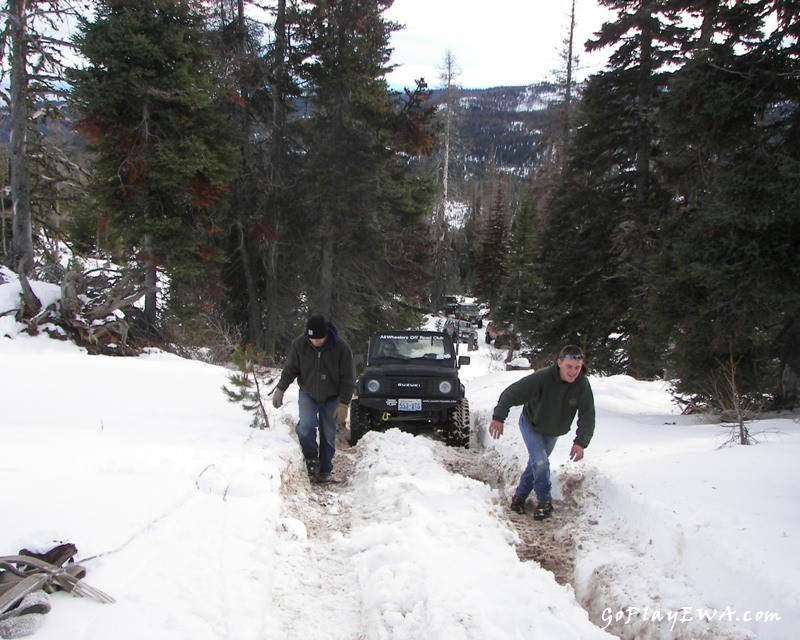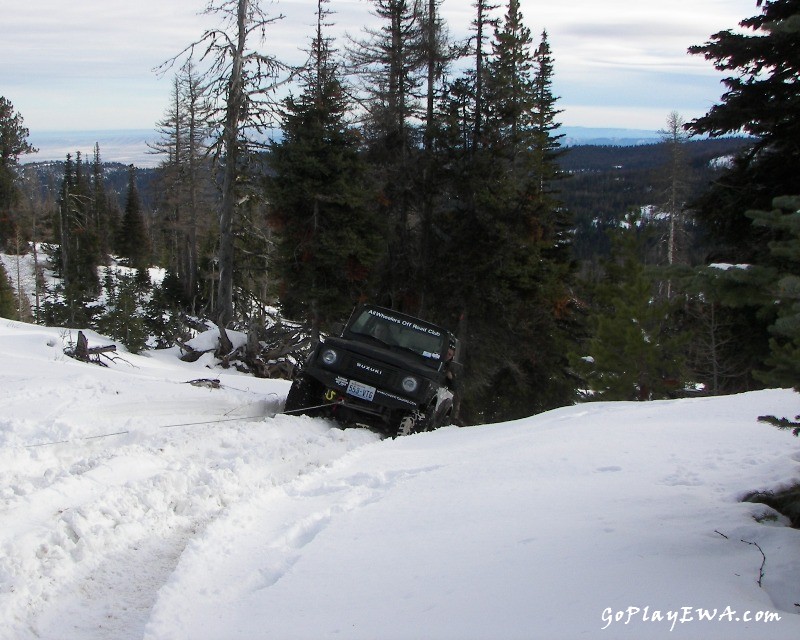 HavoJr giving the climb a good try.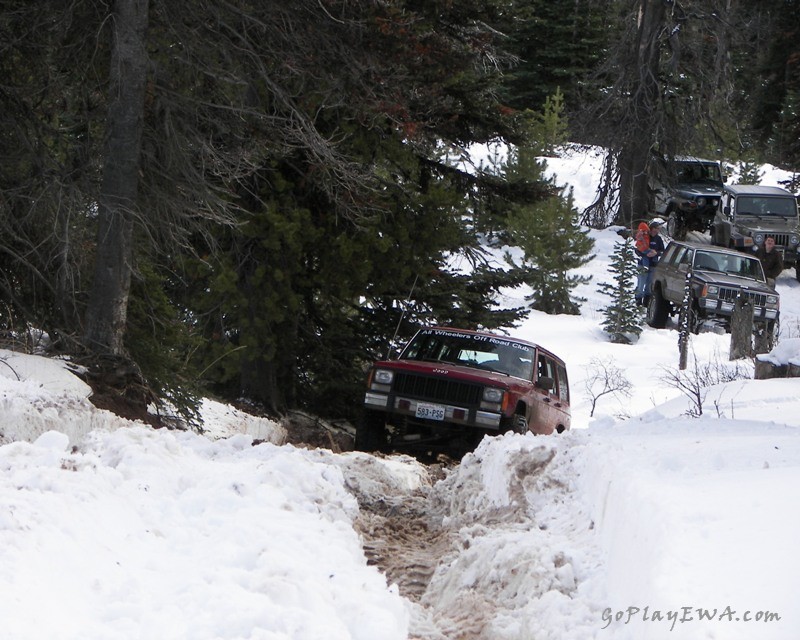 Roller-Bear winching HavoJr up.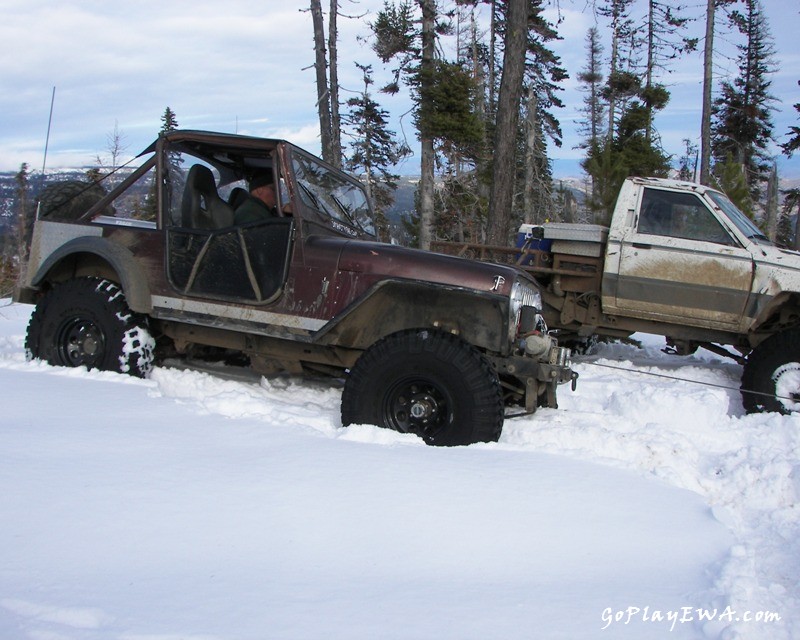 Tiny made the climb on his own.

So did TJ40.

And BlindPilot.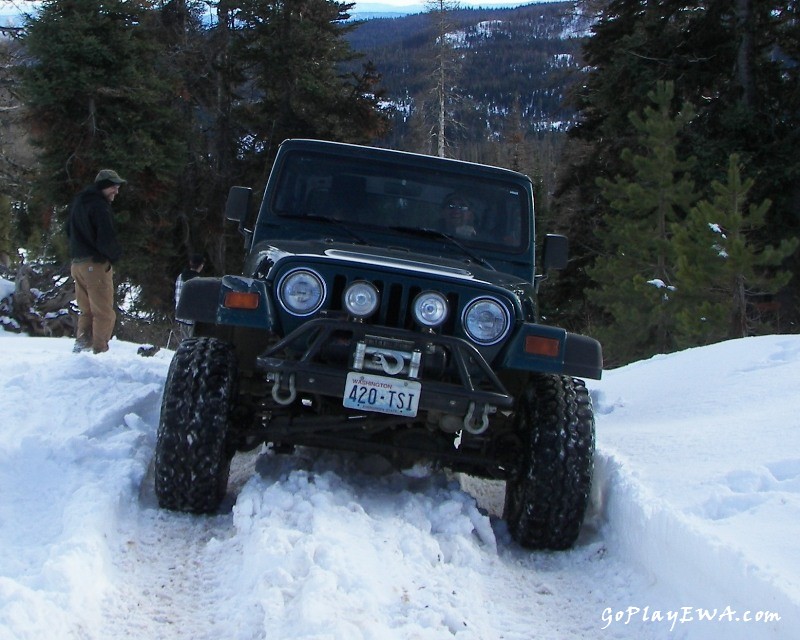 Waycrazy's guest made it up with chains.

I missed it if the FS Ford made it up without winching. He also had chains.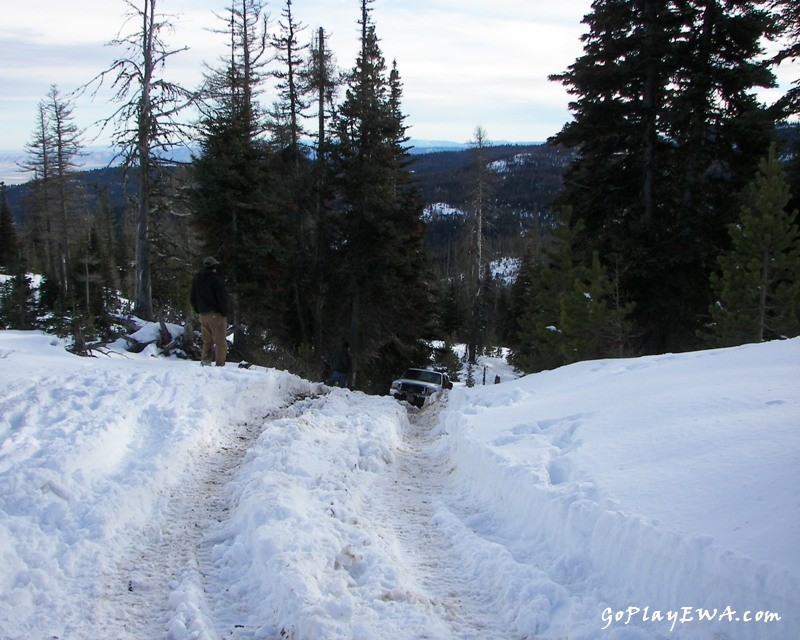 I broke trail again until a got stuck. Havo came around me to pull me out.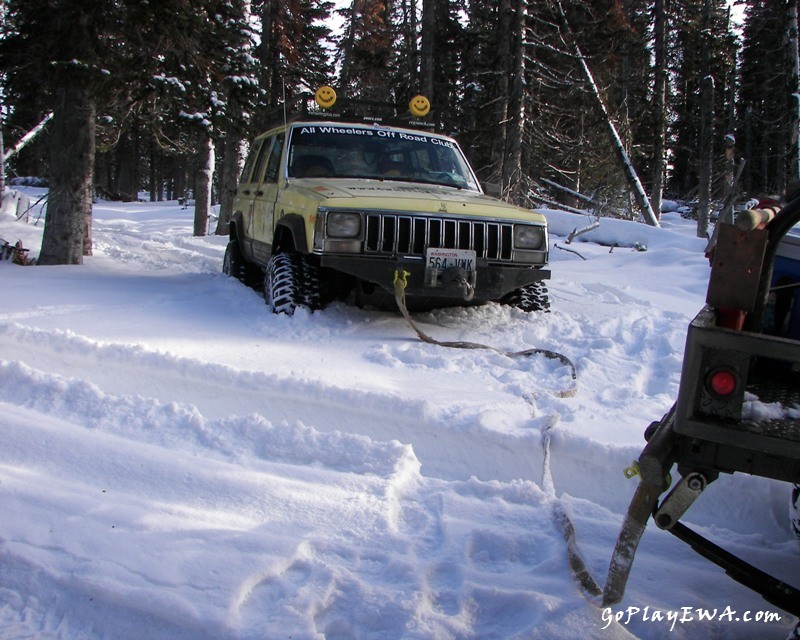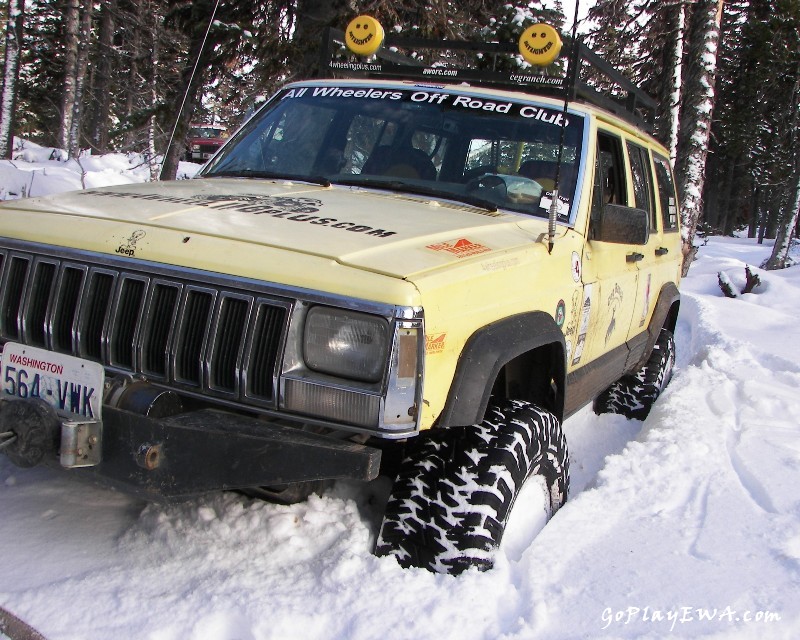 Once Havo got me out, he took the lead.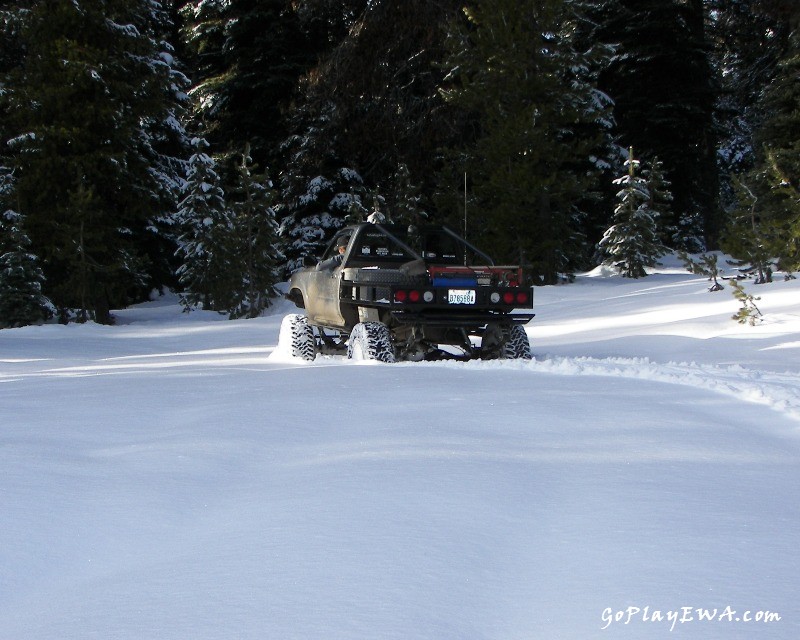 At this point Havo ask for someone else to break trail.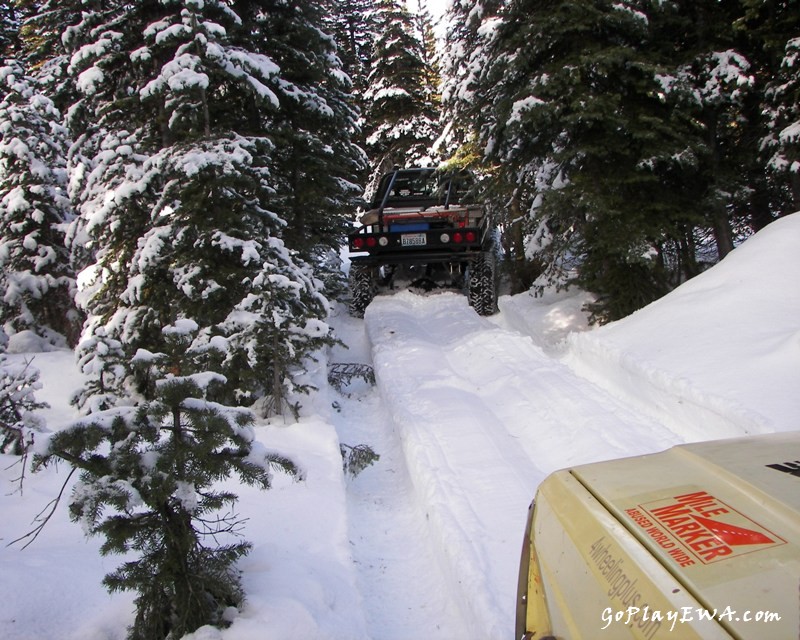 I backed up to let others around me.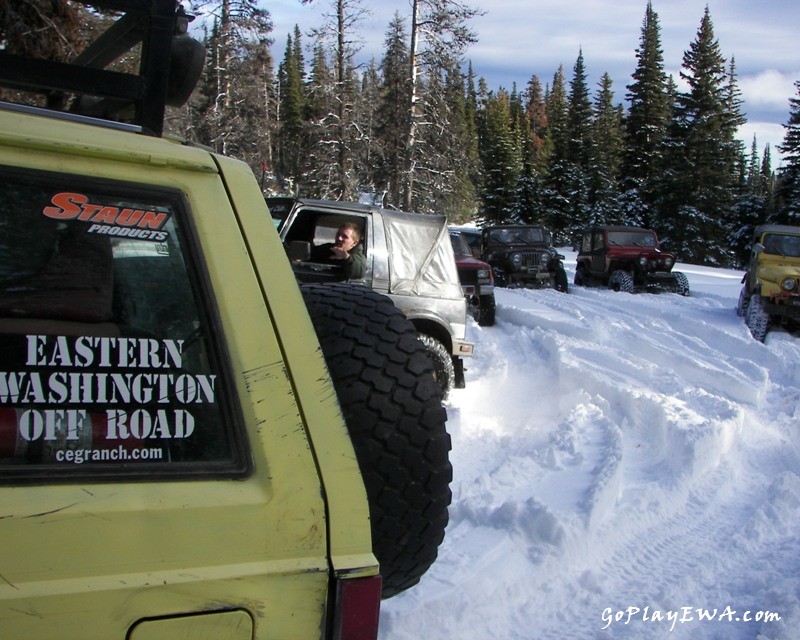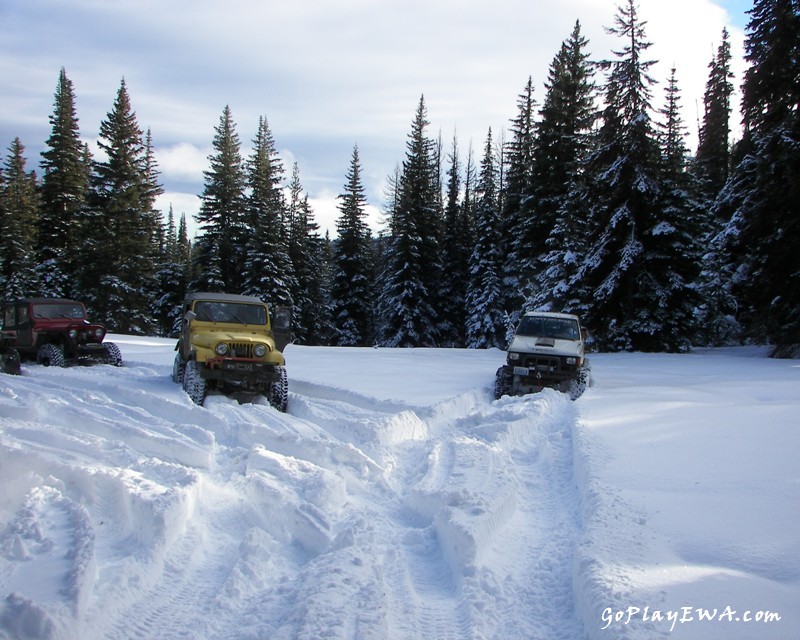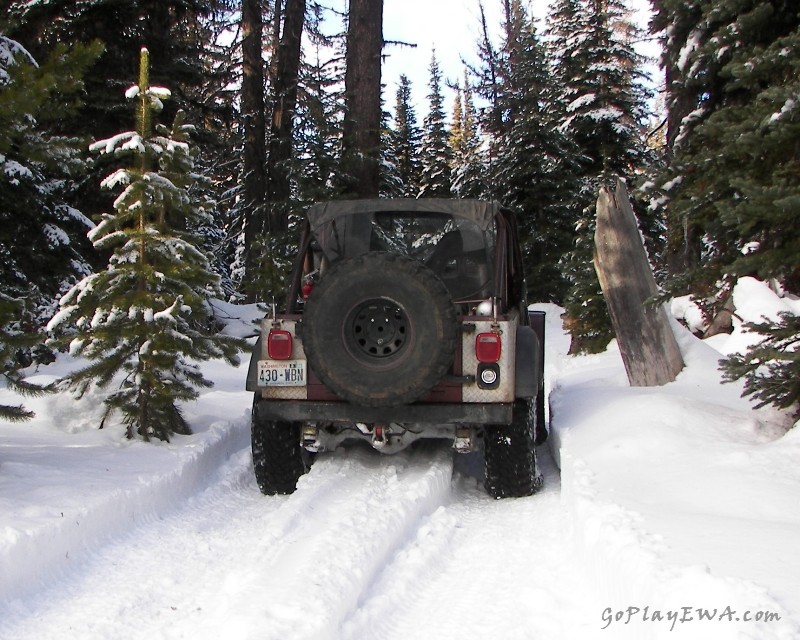 Moving on up the trail.

Wow! Nevada got stuck. I think this maybe the first time for me to see that happen.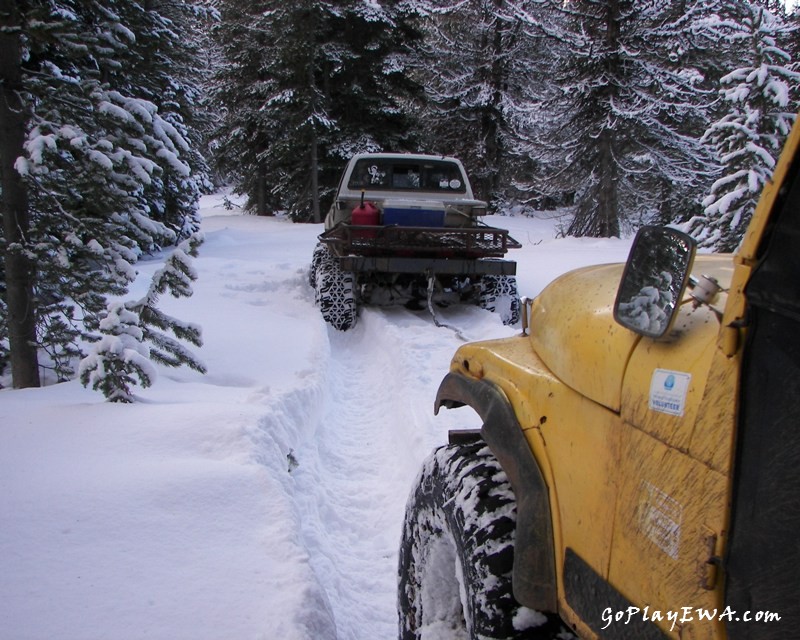 Waycrazy pulled Nevada out. Here is the line up after Waycrazy.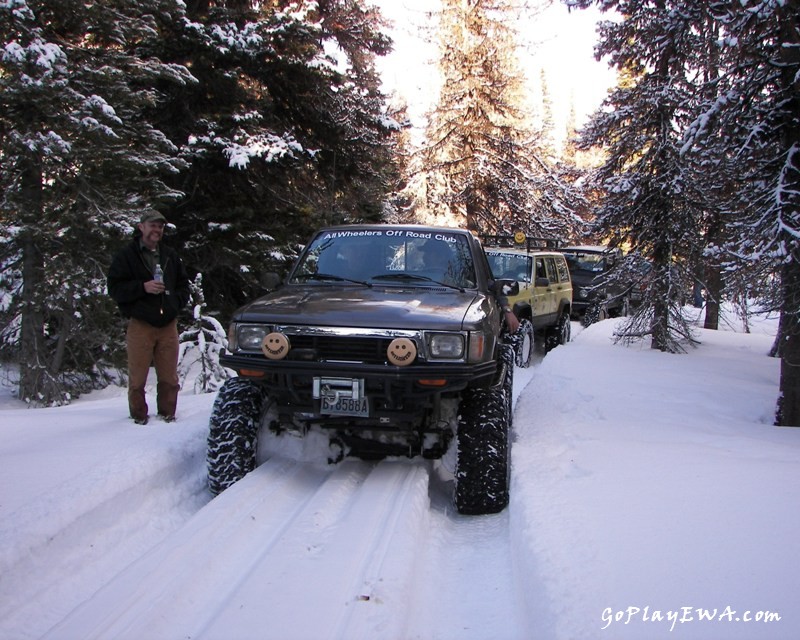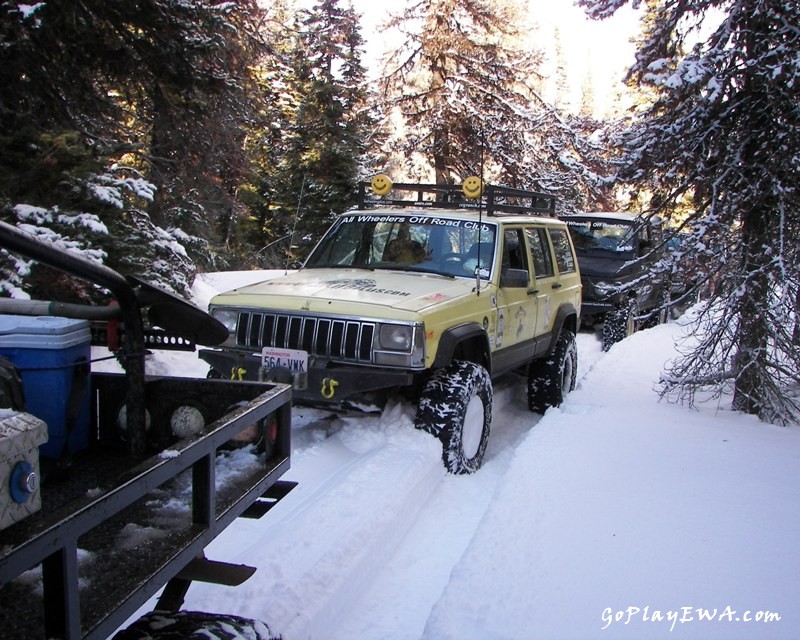 We all decided it was time to run the trail the other way so we all look for places to turned around.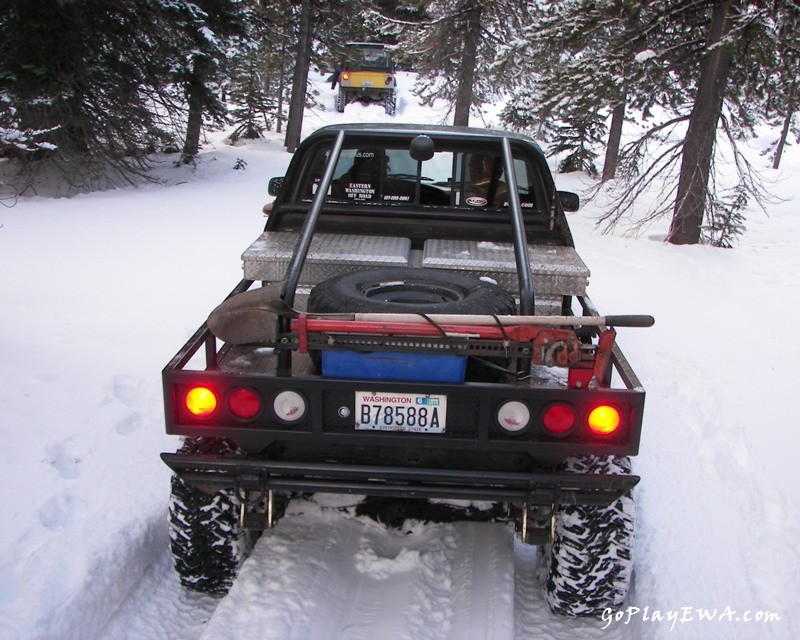 We regrouped at the meadow we past earlier.
Stone having fun.

Me stuck again.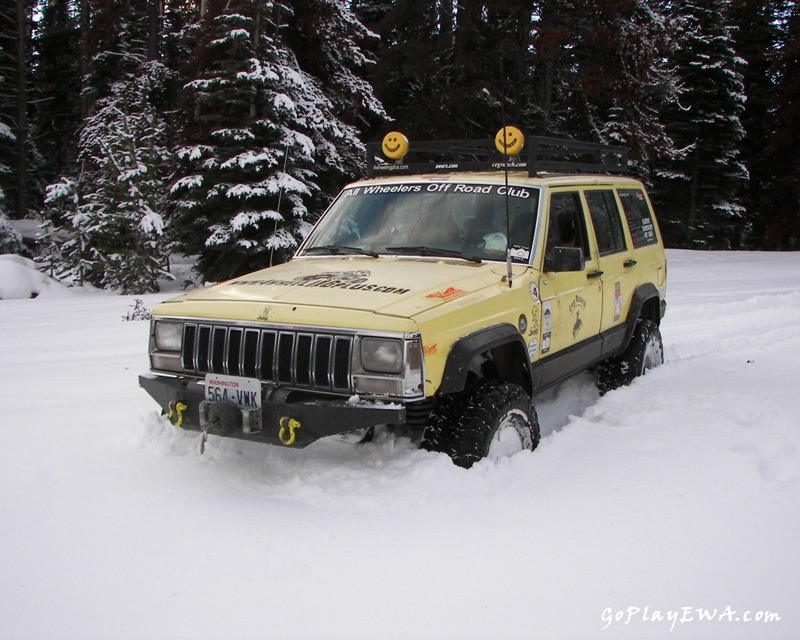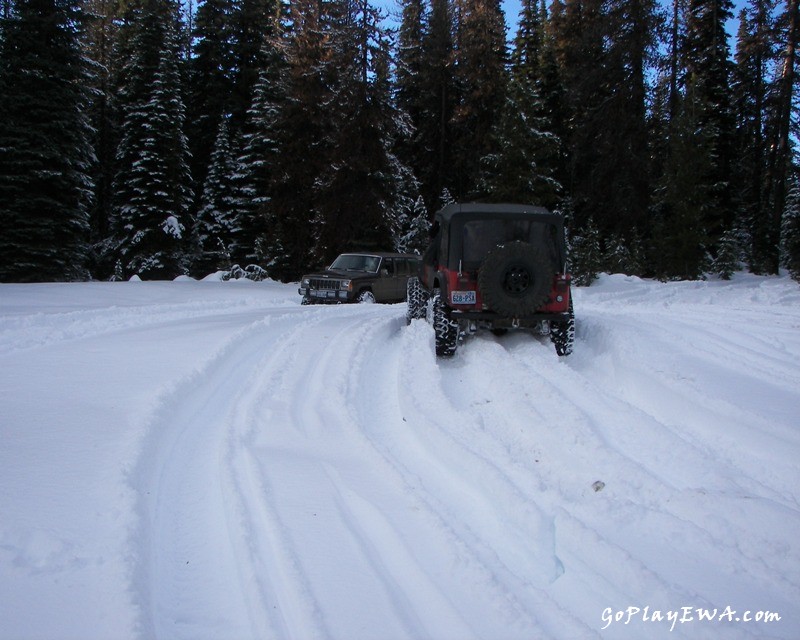 BlindPilot right before he got stuck coming to pull me out.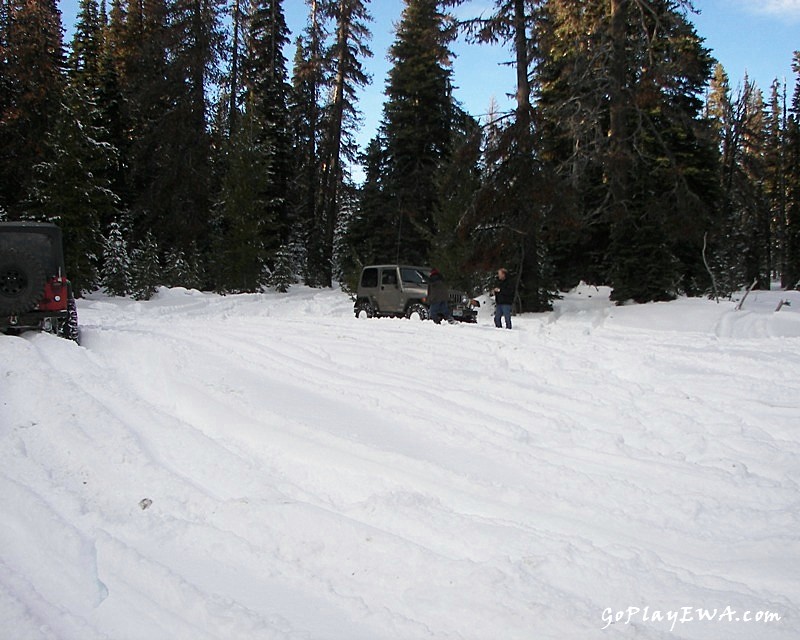 Stone & Roller-Bear playing Bumper Jeeps. Test Dummy stuck.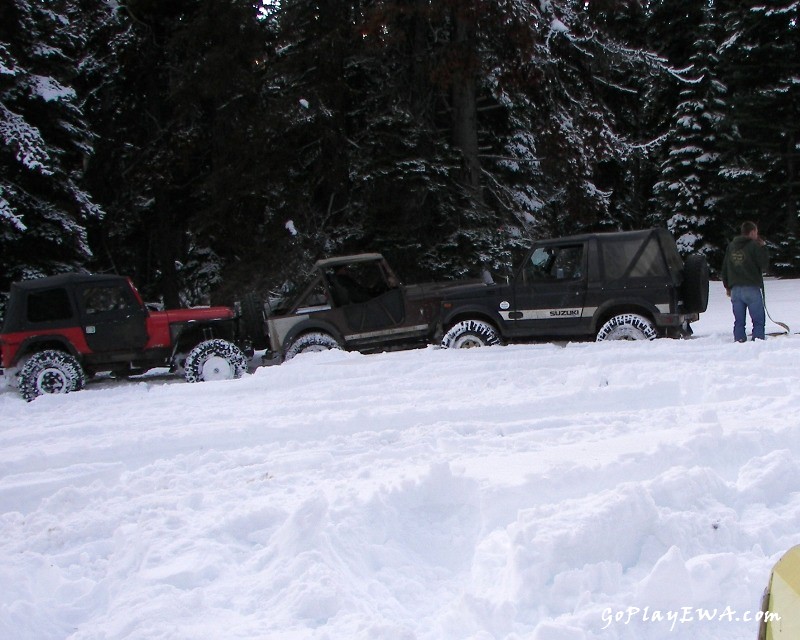 Tiny pulled Test Dummy out.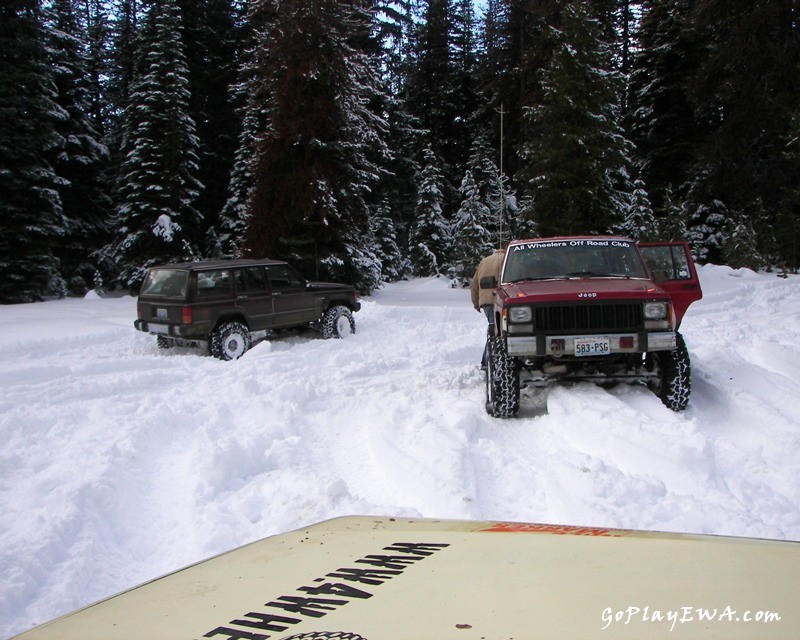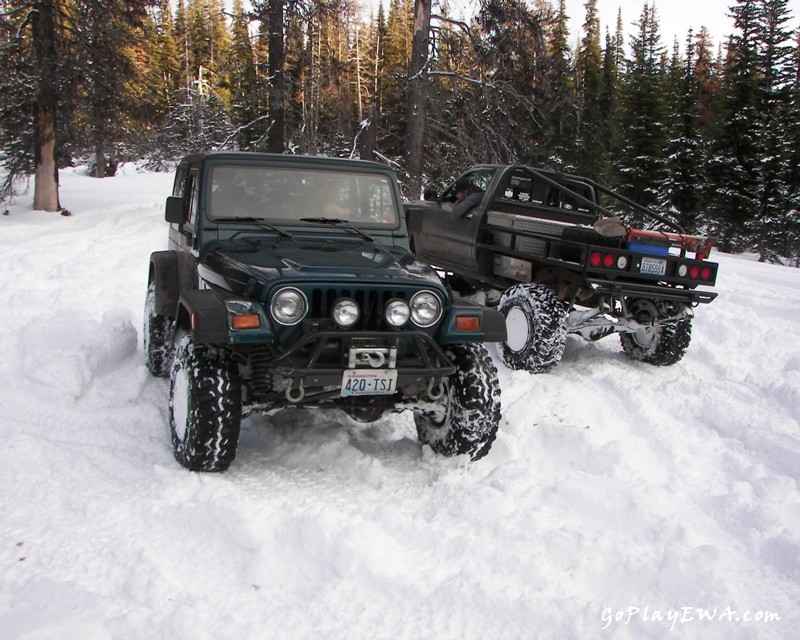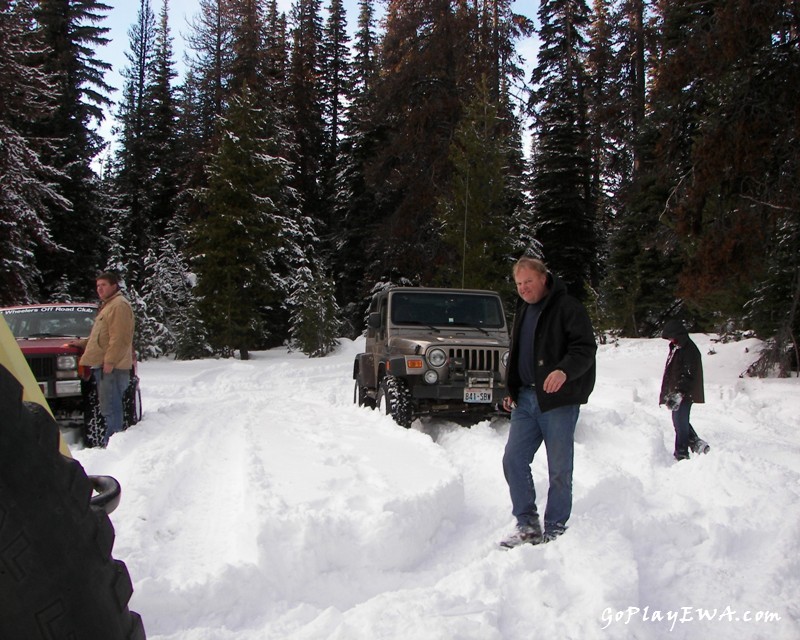 Once we were regrouped I lead us back down the trail. We stopped to regroup again where we had came up the South Fork Road.

We continued to head down the Sedge Ridge Trail. Here is Waycrazy coming down Rocky Climb.

We again stopped to regrouped. This time at Red Saddle.

From Red Saddle we worked our way back down to the South Fork paved road and aired up for home.
This was another great run thanks to all who came.
---