National Public Lands Day Volunteer Work in Yakima County
By Clay Graham / Eastern Washington Adventures
On Saturday, September 25, 2010 for National Public Lands Day the Yakima/Kittitas Forest Watch added the Yakima County Sheriff's Office ORV Rules signs to the entrance of a few DNR areas.
It was 52.5 miles from the first sign to the last.
Here are a few pictures of our work day.
We met up at the Ahtanum Sno-park at 10 AM to place the first sign.
Greg Mackey from the DNR came out to help us for the day. Greg brought an auger to make the job easier for us.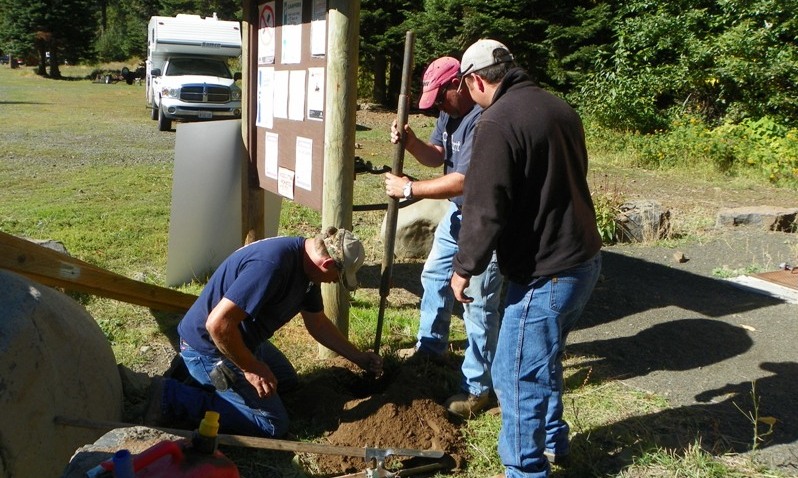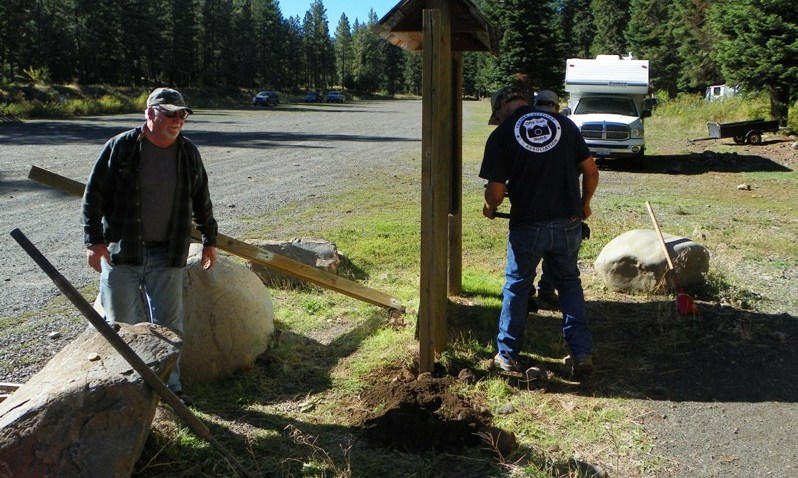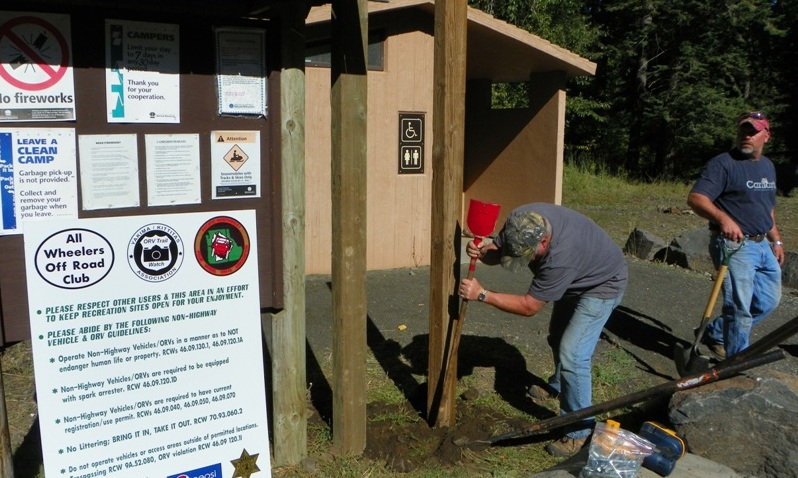 Mike Williams (DNR SE Recreation Program Manager) and DNR Officer Gary Margheim stopped by to touch base with us.

The first sign up.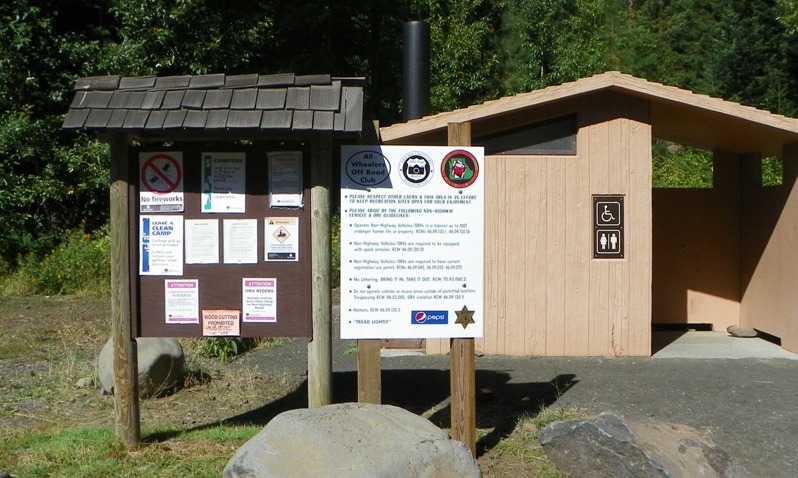 We next headed a few miles down the road to Nasty Creek Corrals to place the second sign.

The second sign up.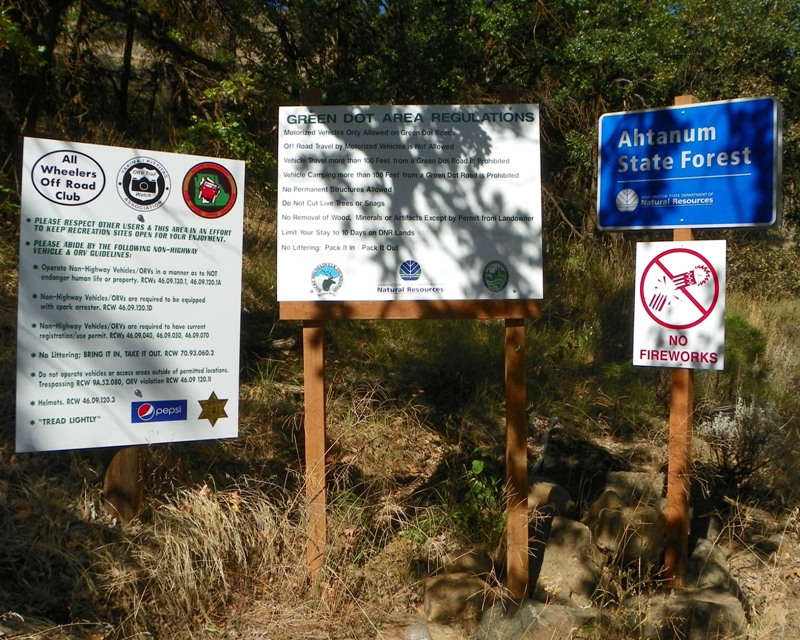 The crew at the Ahtanum State Forest.

Next three of us drove miles to place the third sign at the Wenas.
We placed the sign at the Maloy & Audubon Road Y.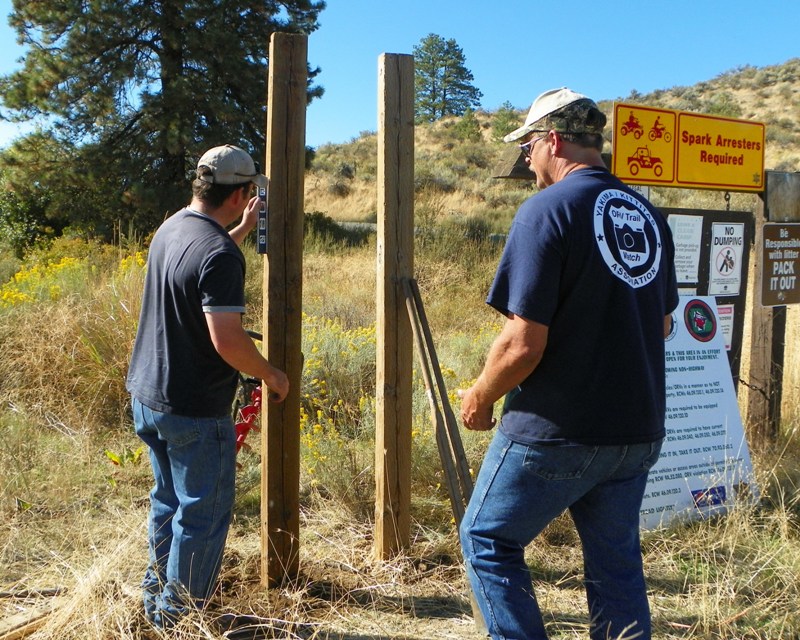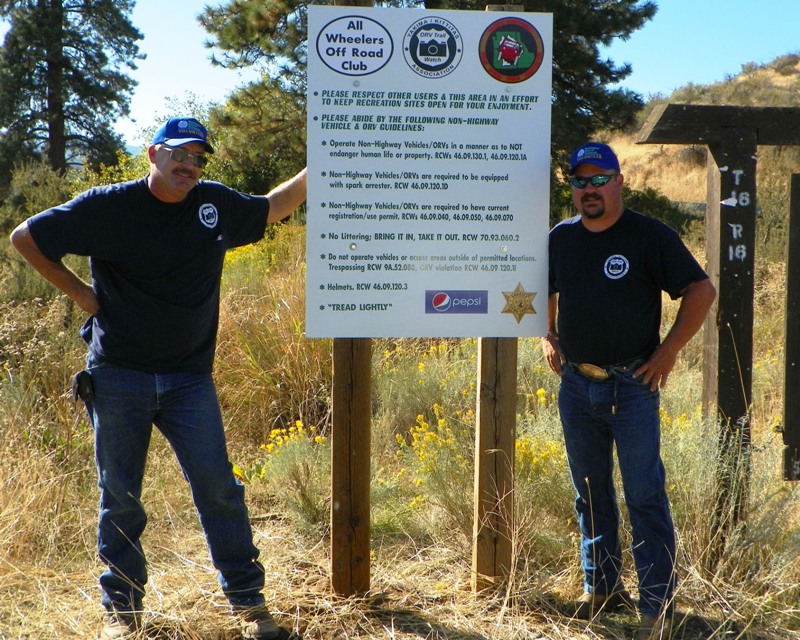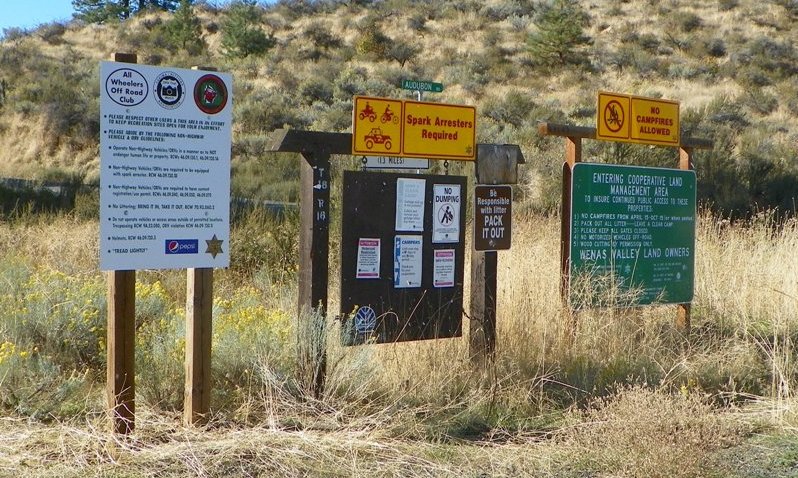 This was a great day thanks to all that came out.
A special thank you to Deputy Brad Martin & Deputy John Greenough with the Yakima County Sheriff's Office for getting the signs made,
Pepsi for making the signs, Jake Emrick for the post, Greg Mackey from the DNR for all his help and to the volunteers of Eastern Washington Off Road & Yakima/Kittitas Forest Watch for placing the signs.
---