North Colockum Tour with Pacific Northwest Backroad Adventures
Report and photos by Clay Graham / Eastern Washington Adventures
At 8:30 AM on October 16th, 2010 we meet up at the Bar 14 Restaurant in Ellensburg for the Pacific Northwest Backroad Adventures North Colockum tour.
We had a drivers meeting and headed out through Kittitas to Colockum Road.

We stopped along the road and aired down for a better ride.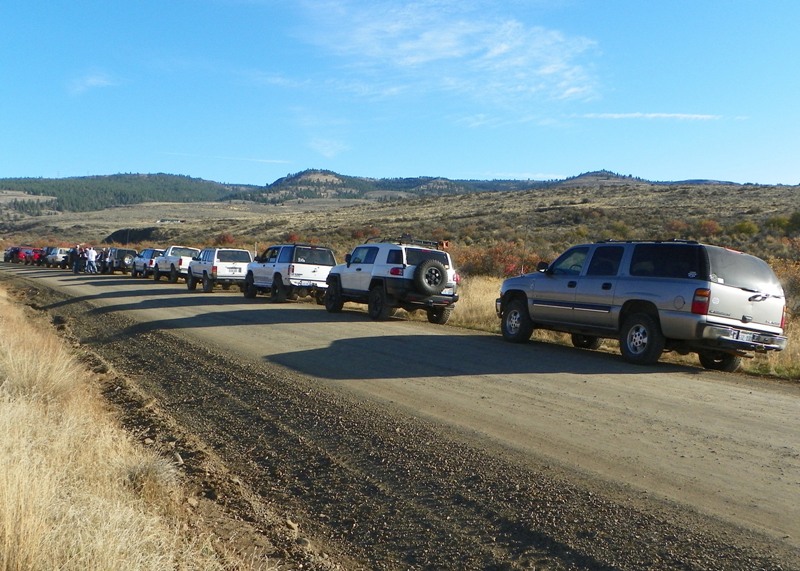 We headed up to cross the pass.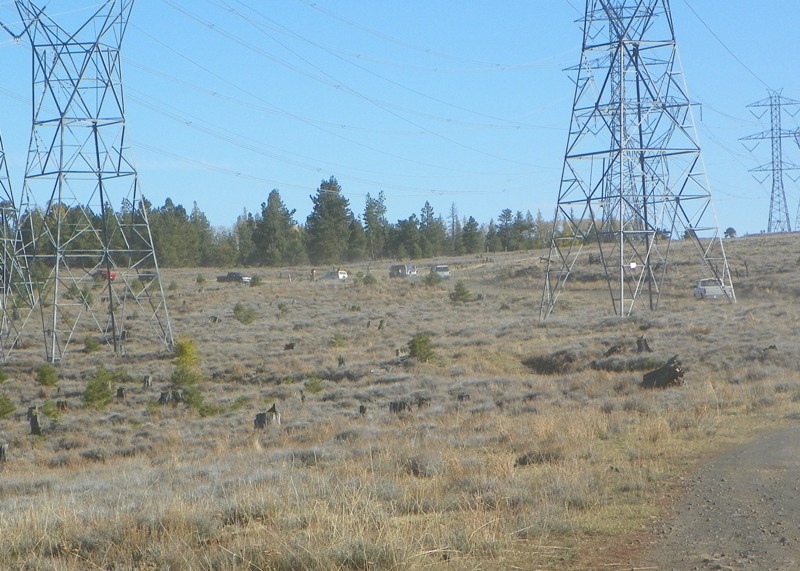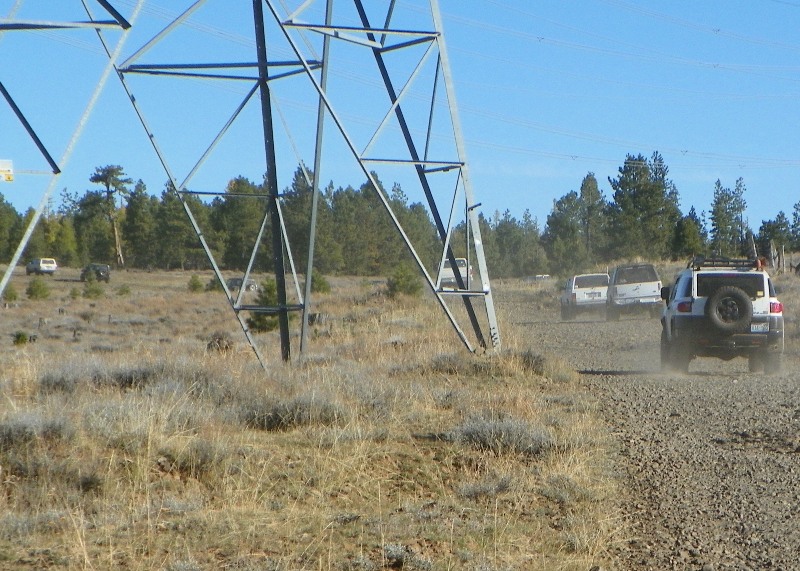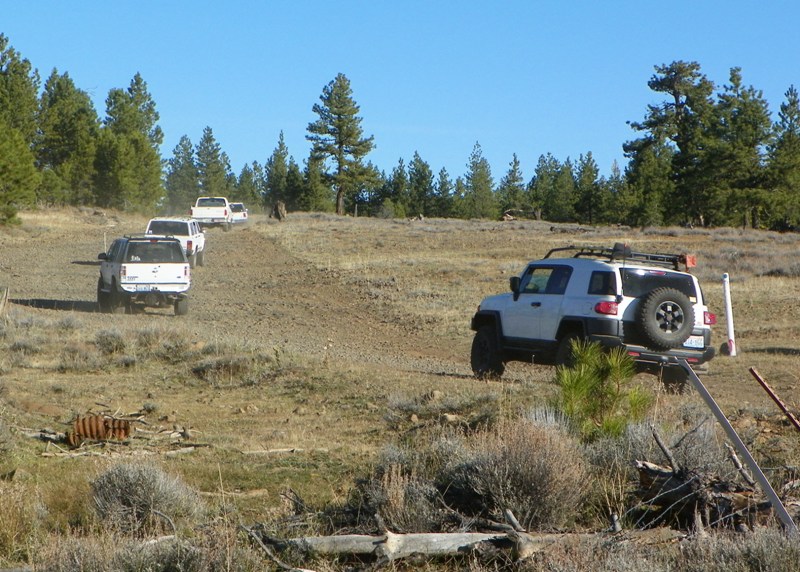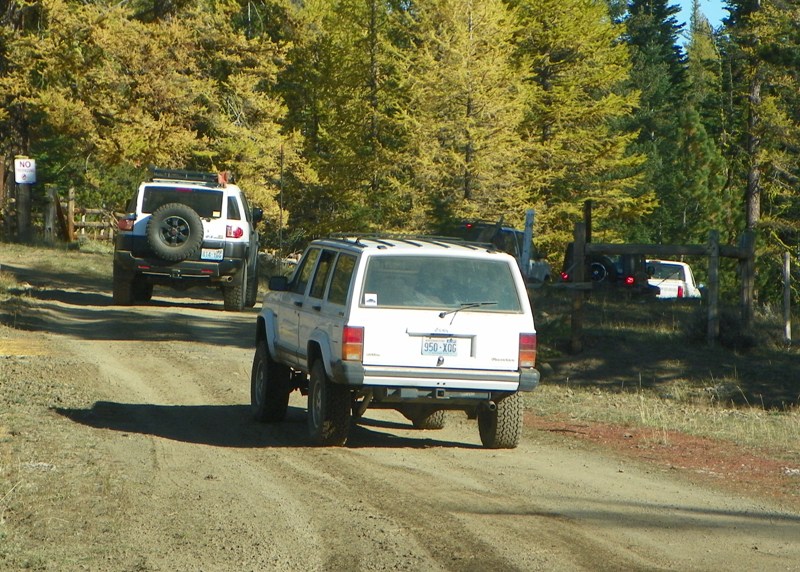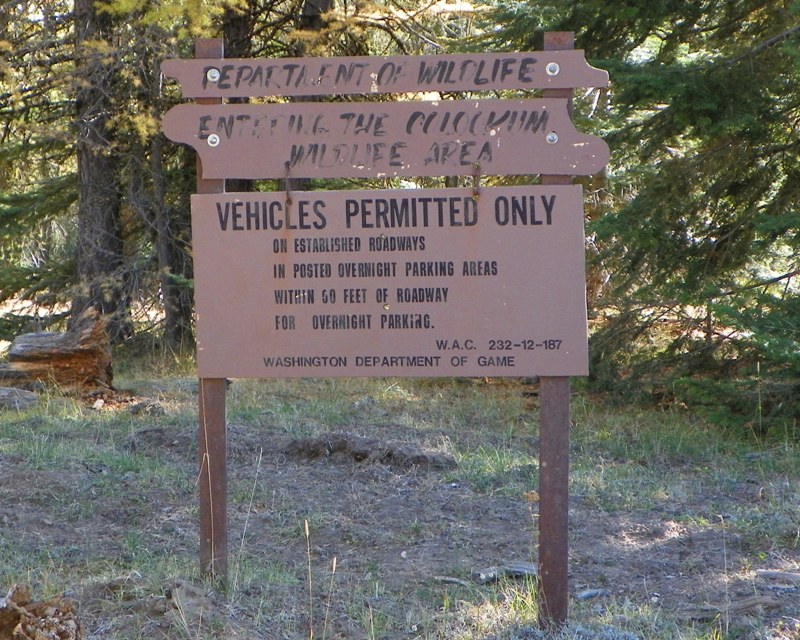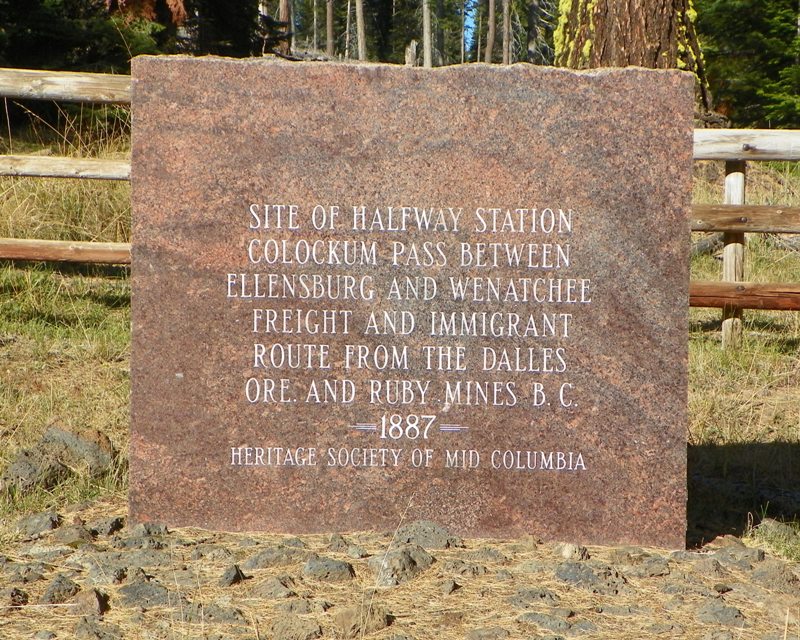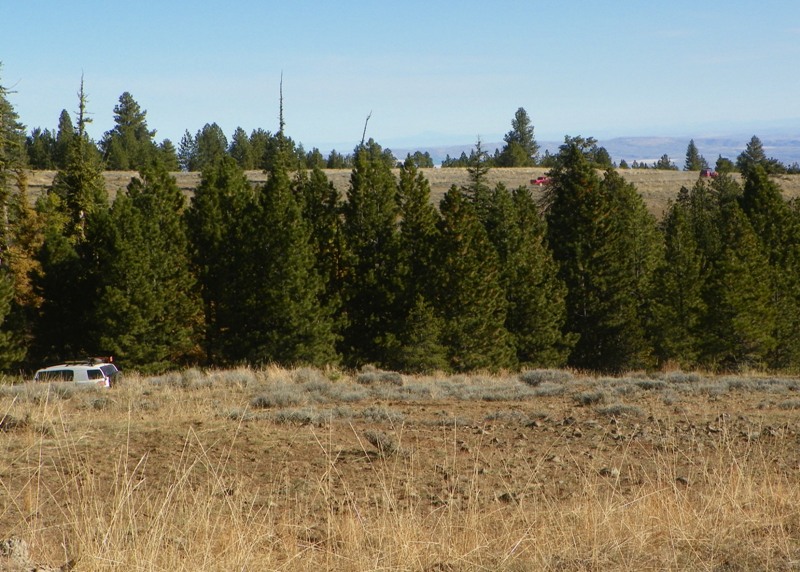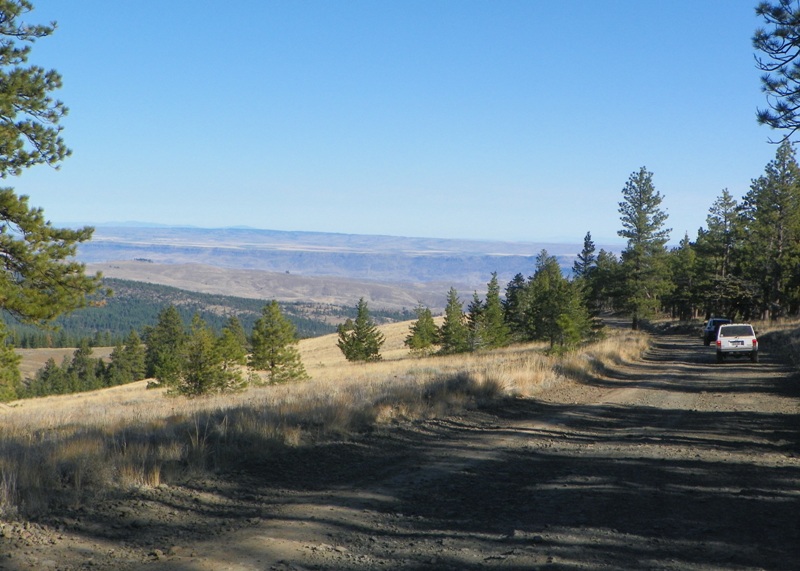 On the North side of the pass we got a great view of the Columbia River.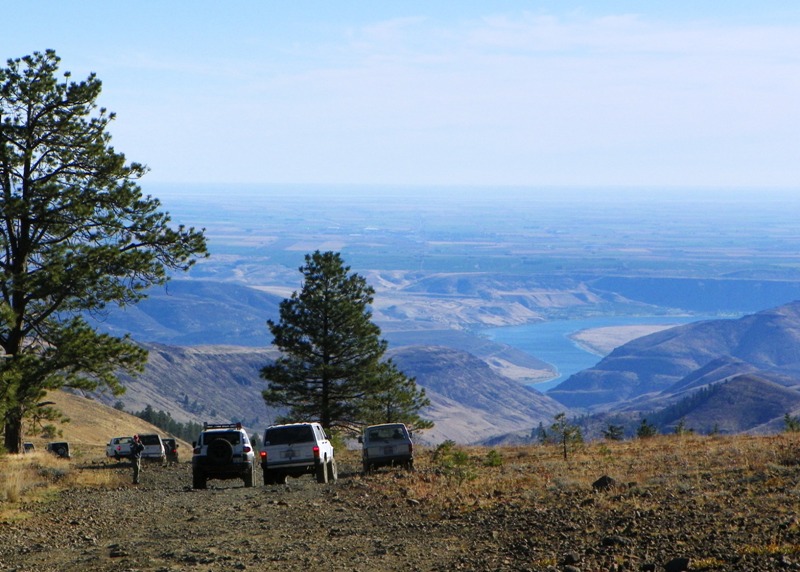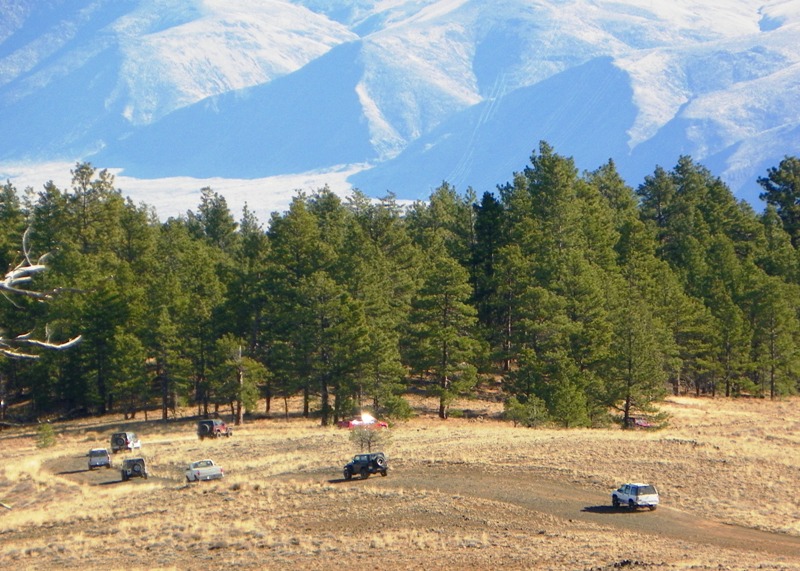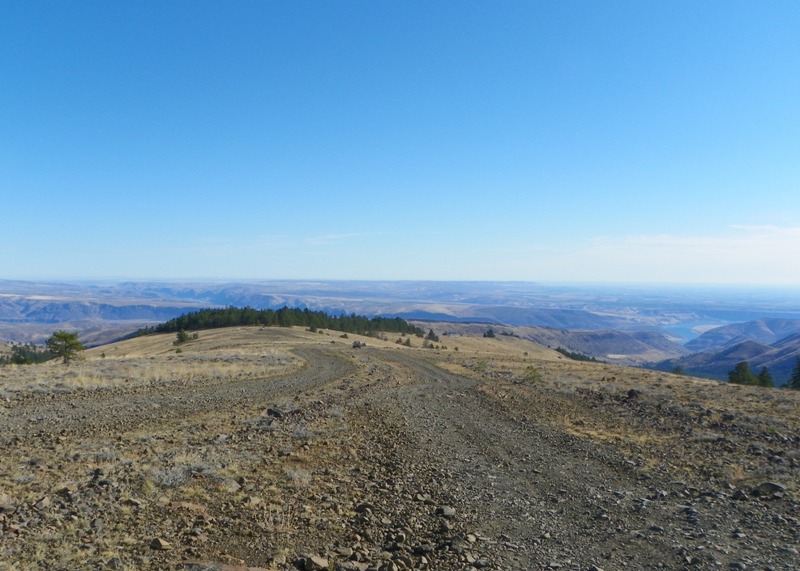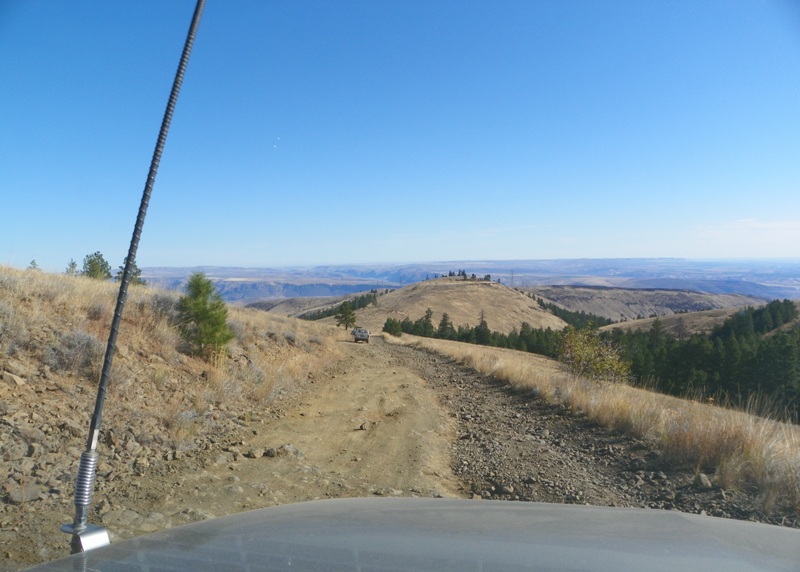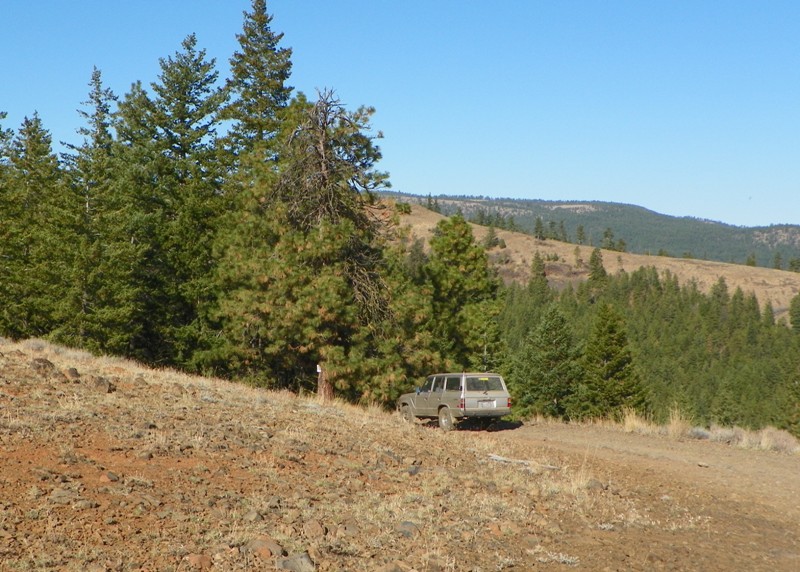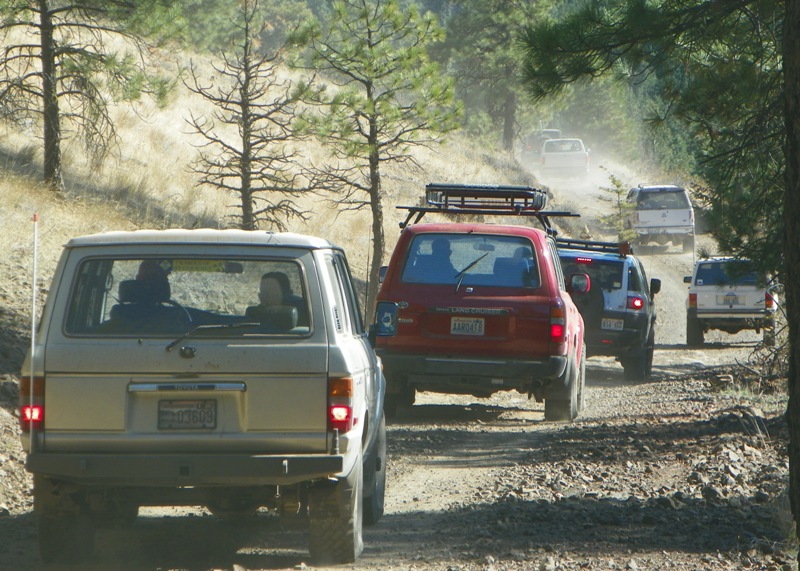 Leaving the Colockum Wildlife Area.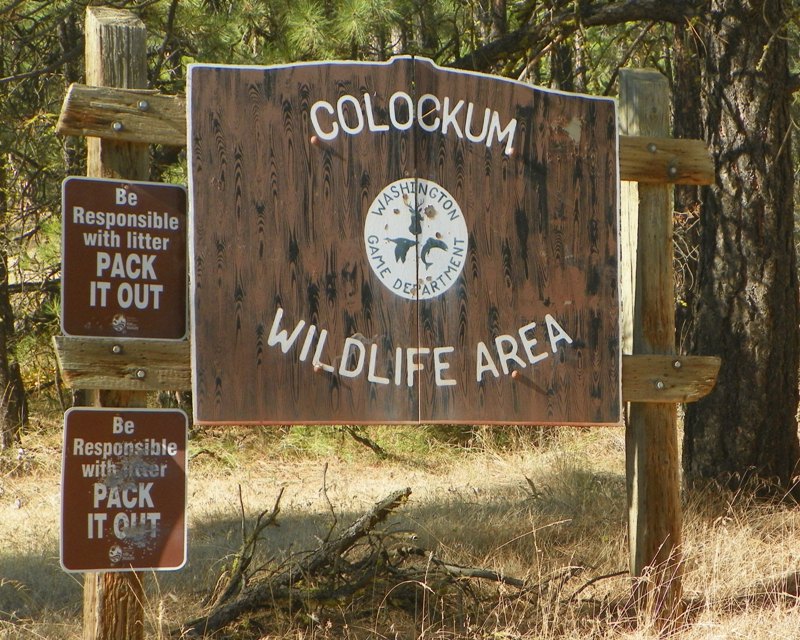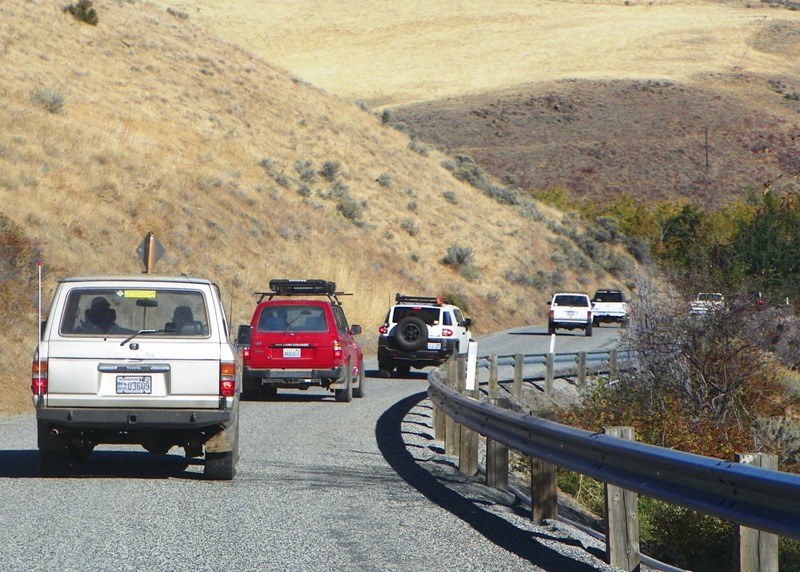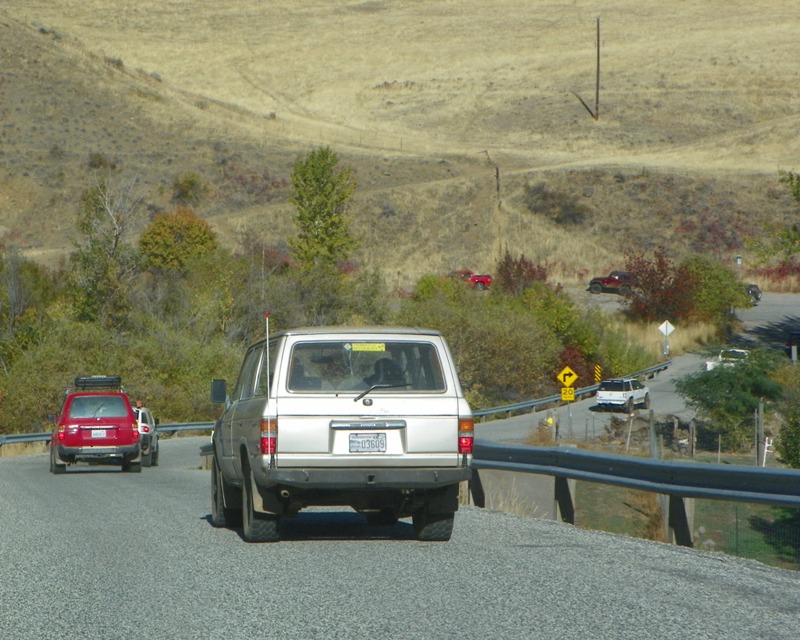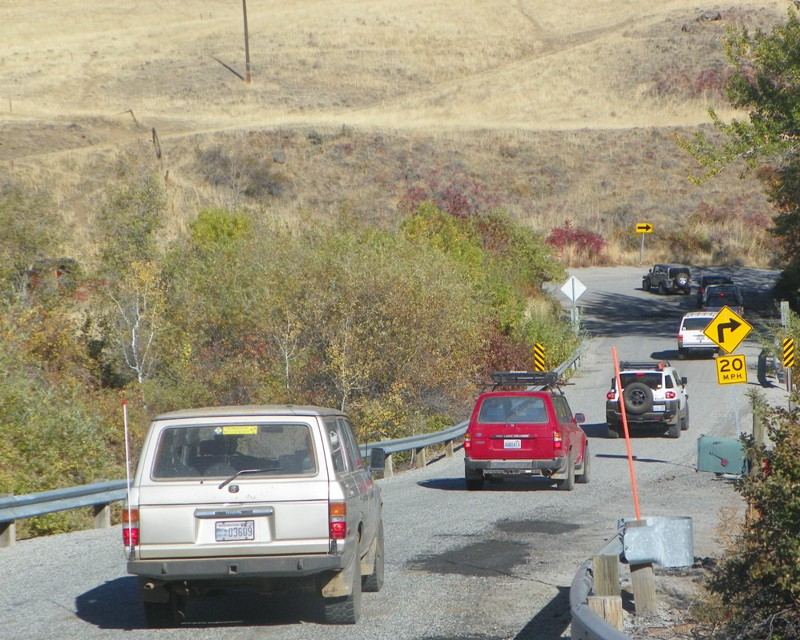 We turned off the Colockum Road and turned up Ingersoll Road.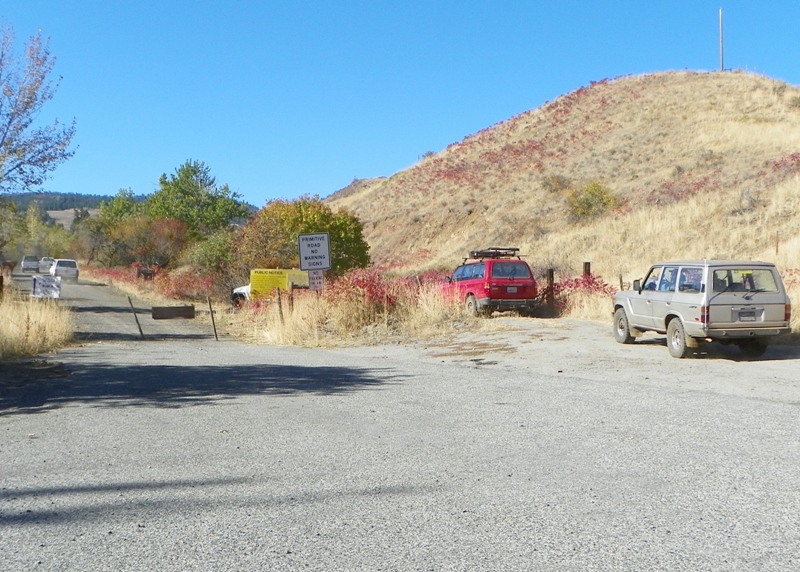 We passed through a herd of cattle. One followed my rig up the road yelling at me.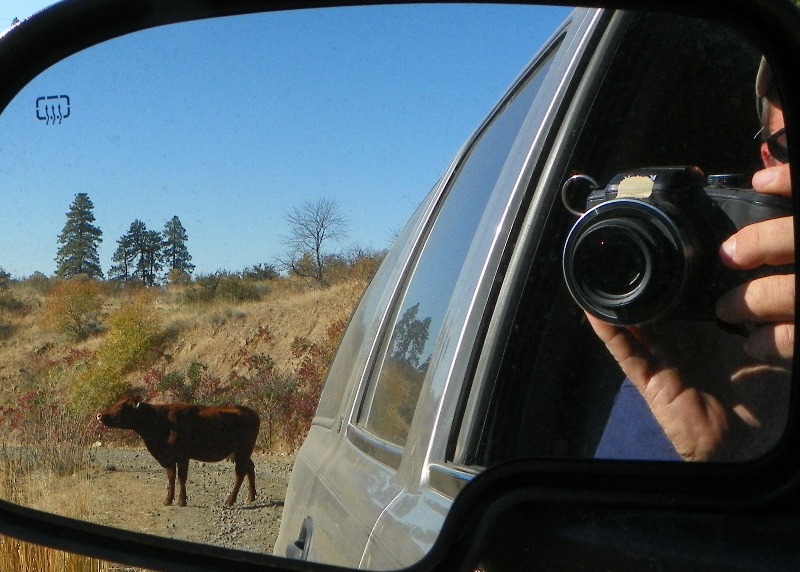 That cow dropped off and another started follow us after we crossed the bridge.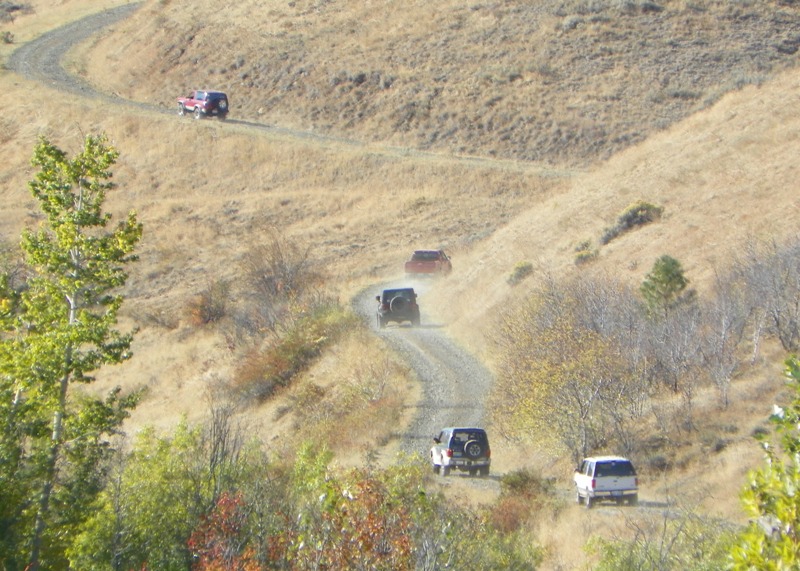 Finally cow free at moving up the mountain.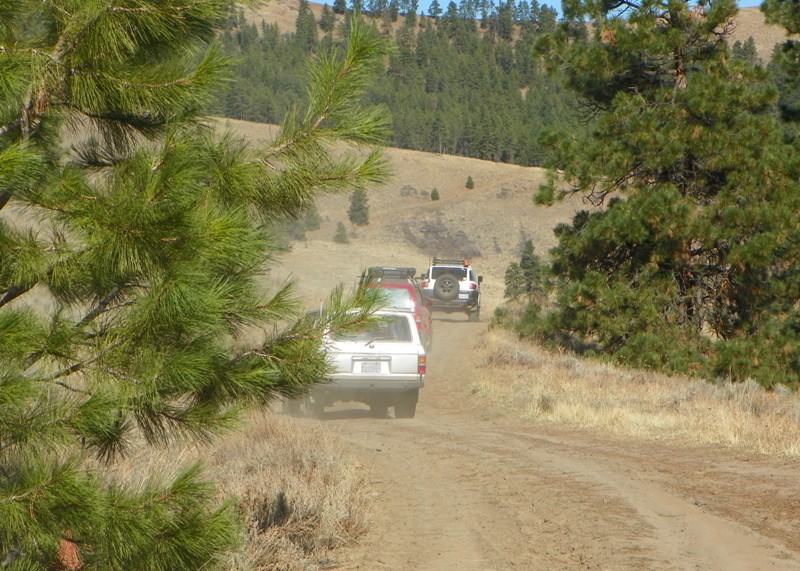 Oh wait! I got cut off from the group by another cow.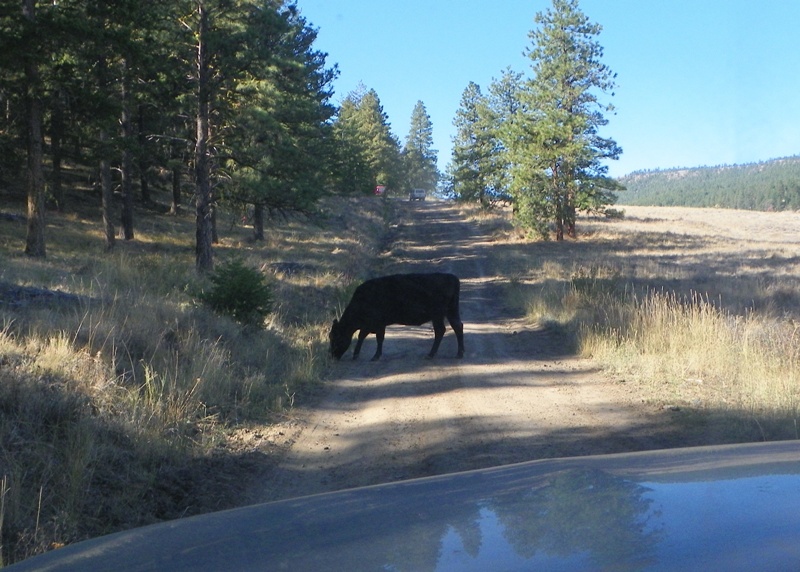 The cow moved on off the road and I hauled butt to catch the group.
On up the road the group found a gate and turned around.
We re-grouped at a turn-out and took a lunch break.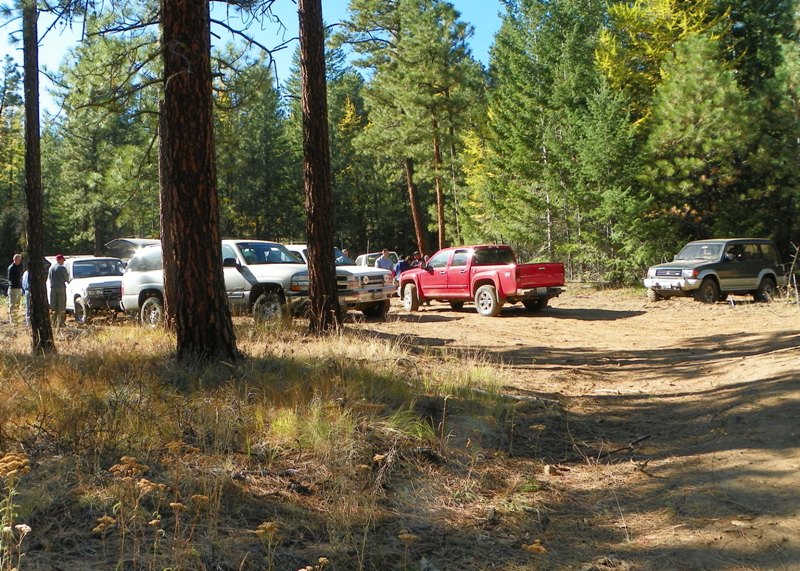 The kids were glad to be out of the rig playing.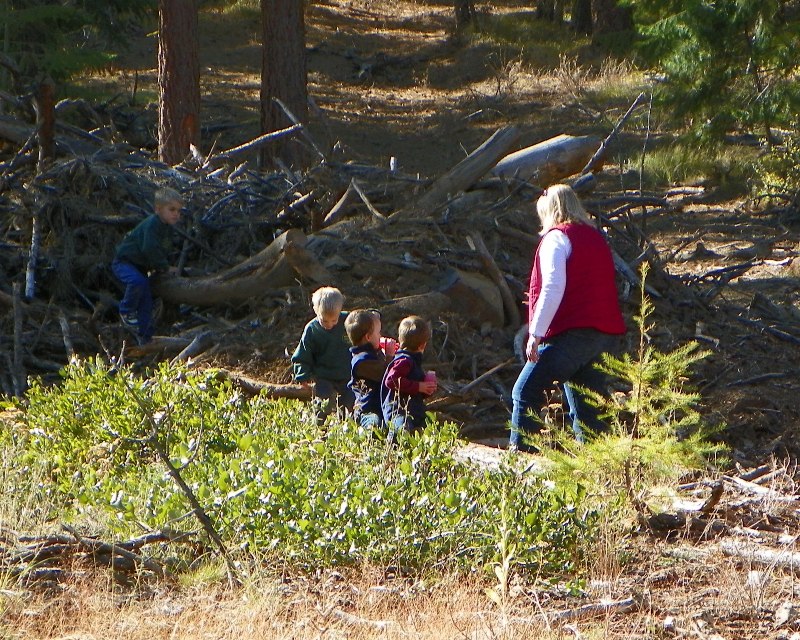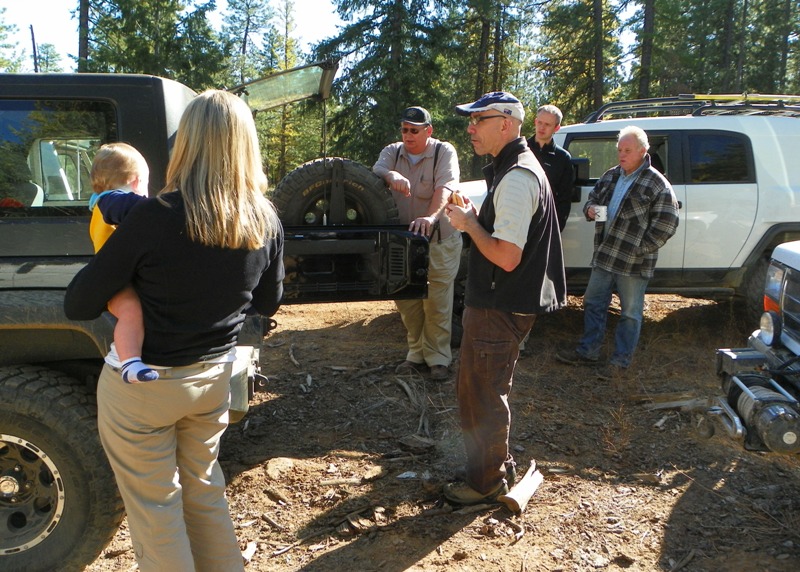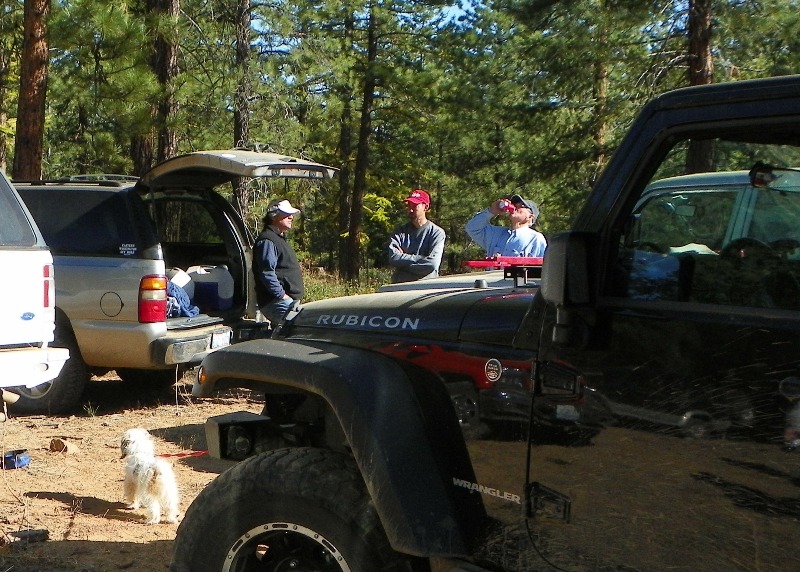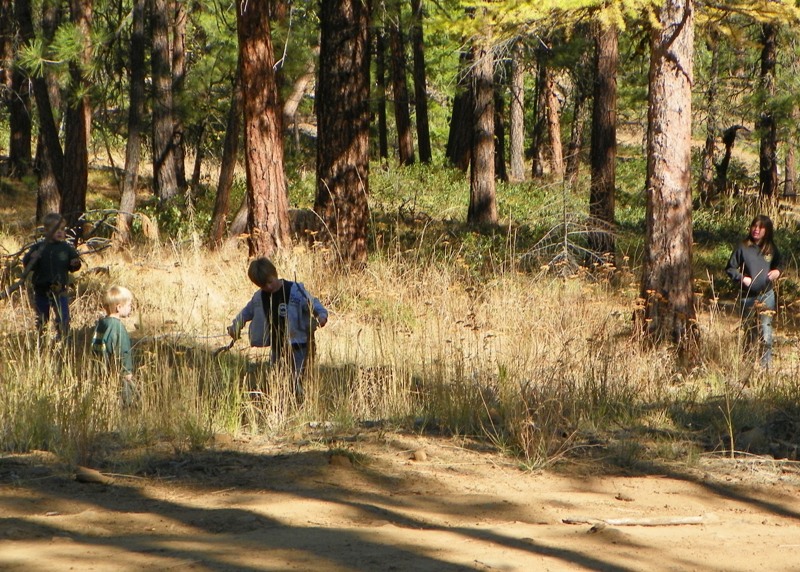 We brought the Yuppie Dog with us on the run.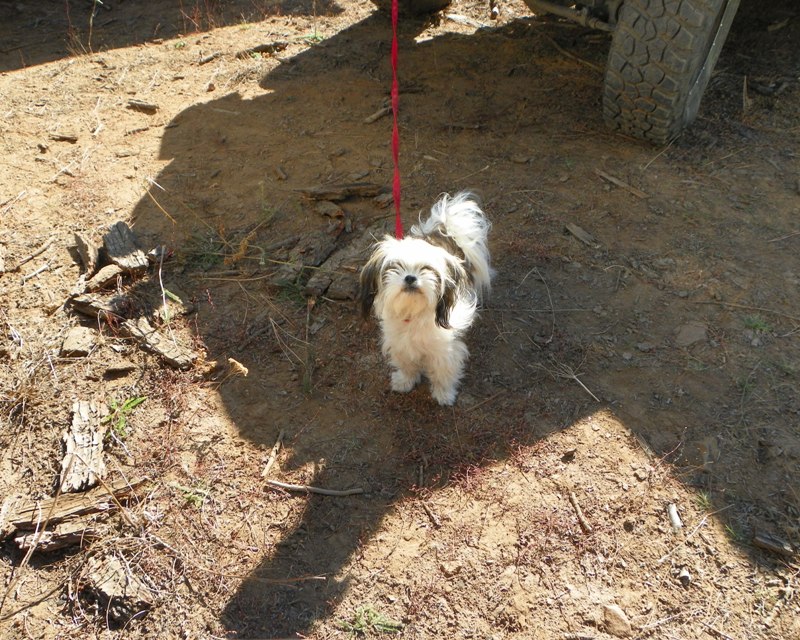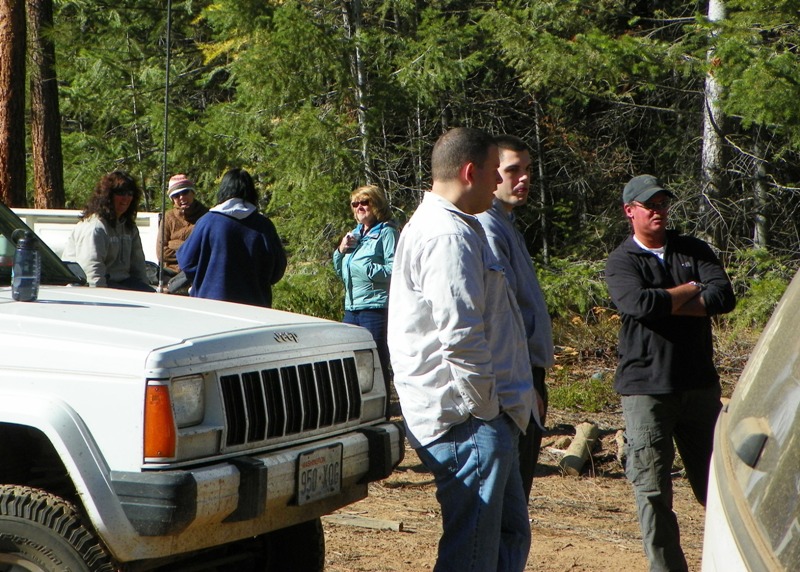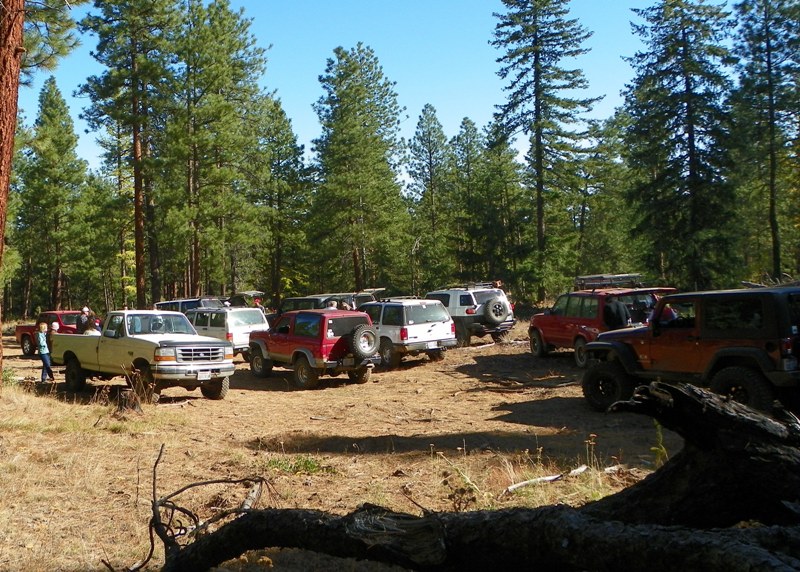 After lunch we headed back down the mountain.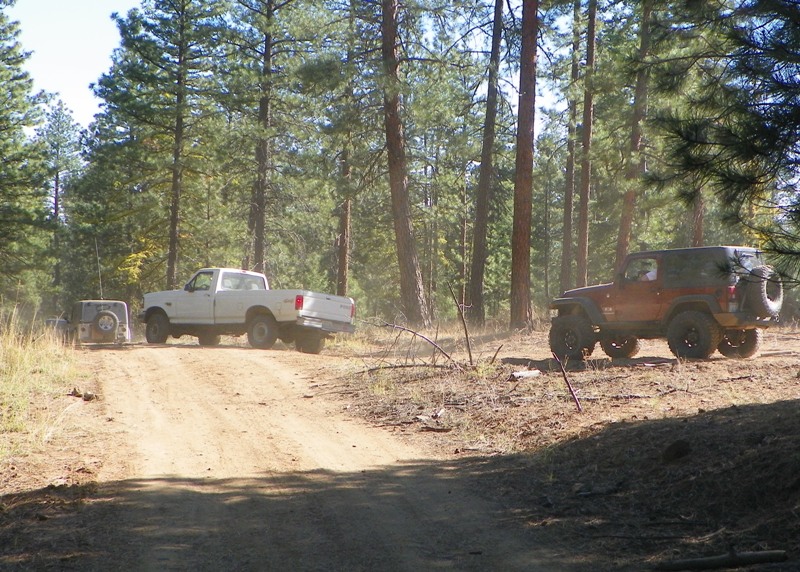 Here are some of the what the kids called, "attack cows".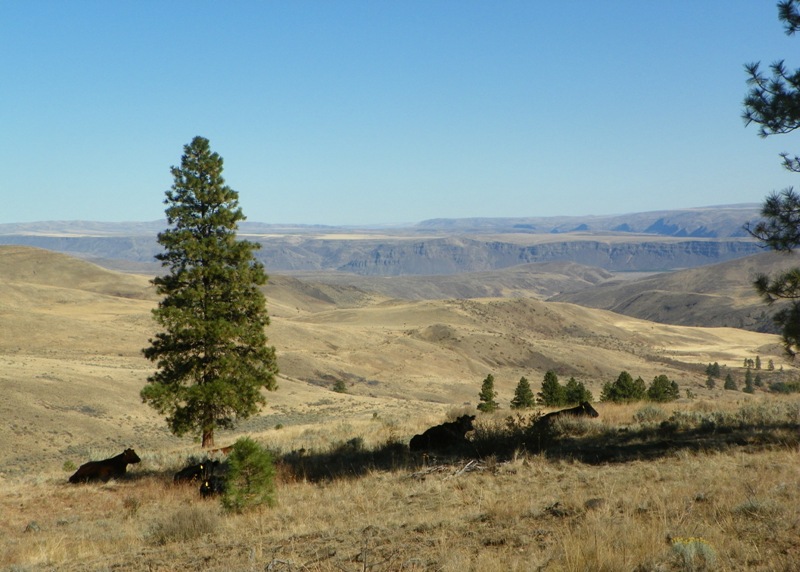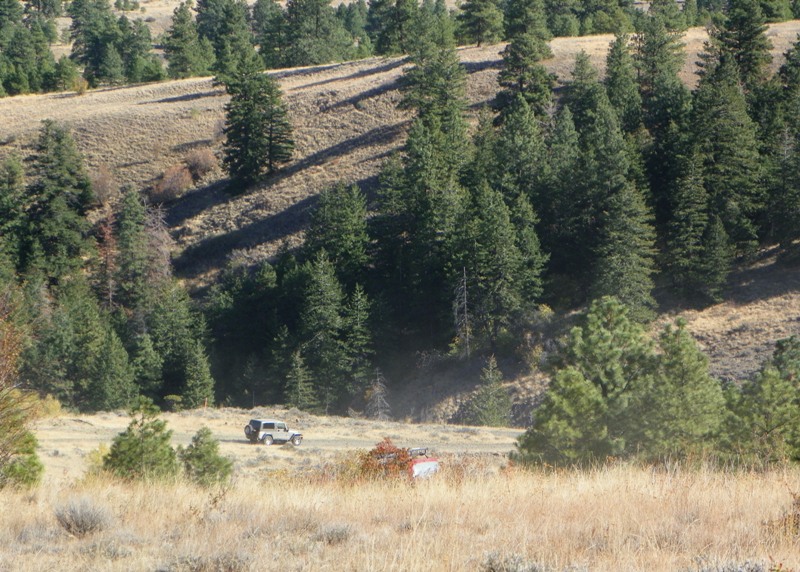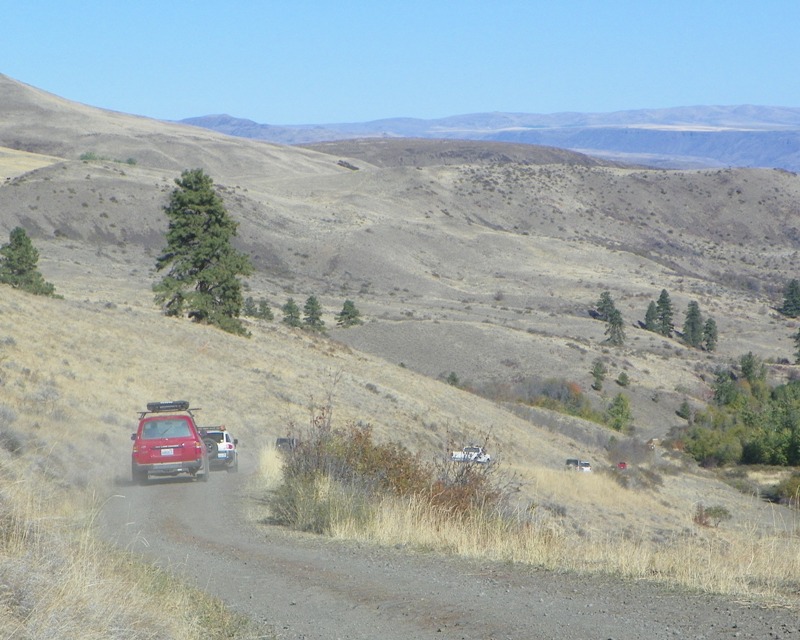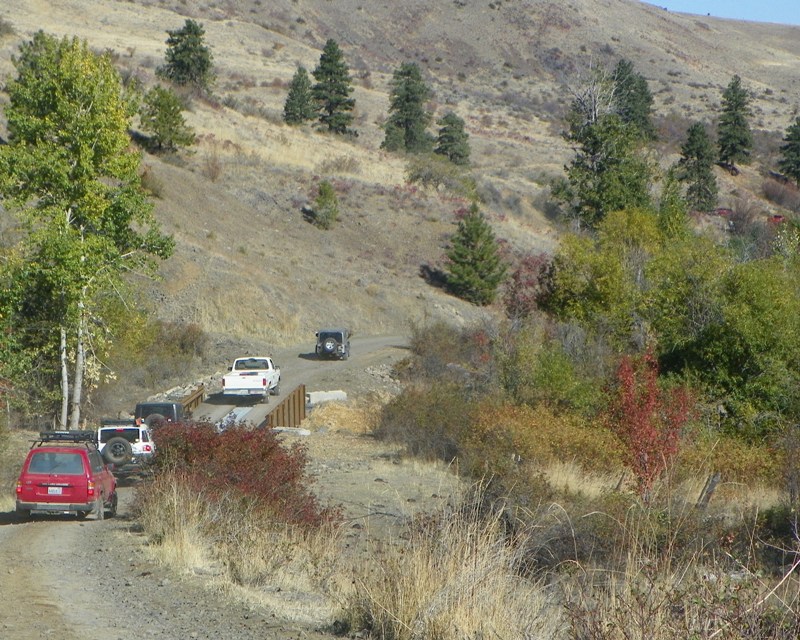 Turning up Moses Carr Road.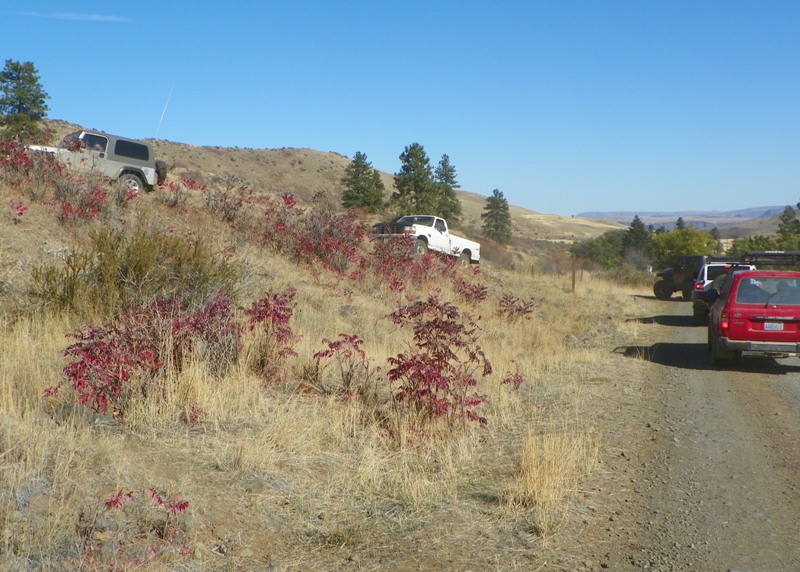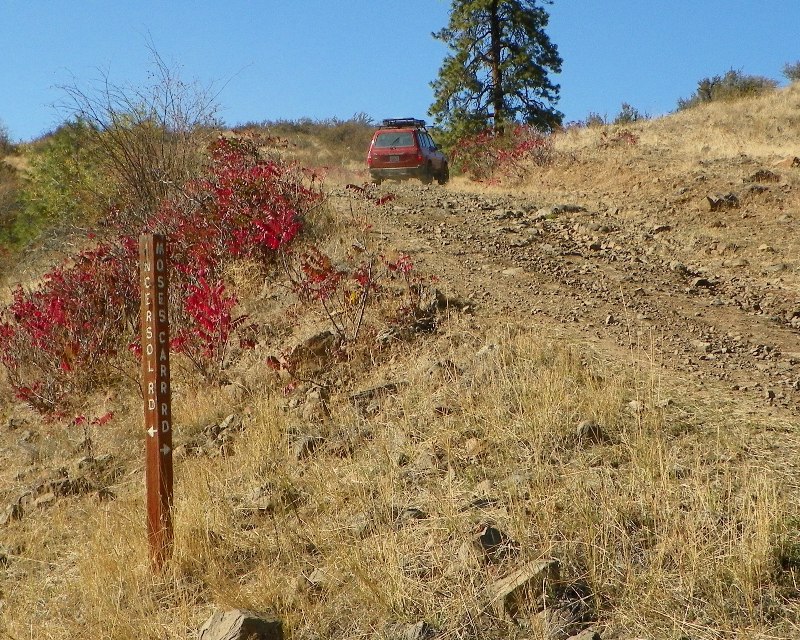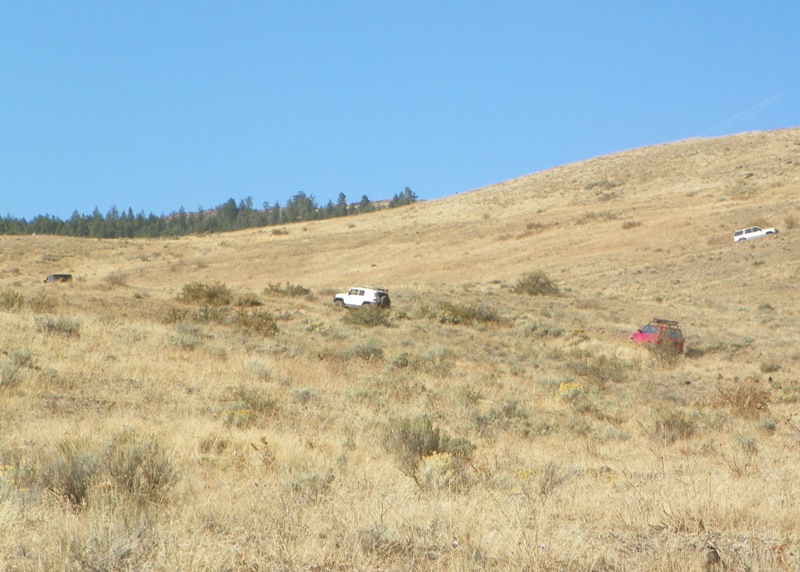 Some bike riders stopped to let the group pass.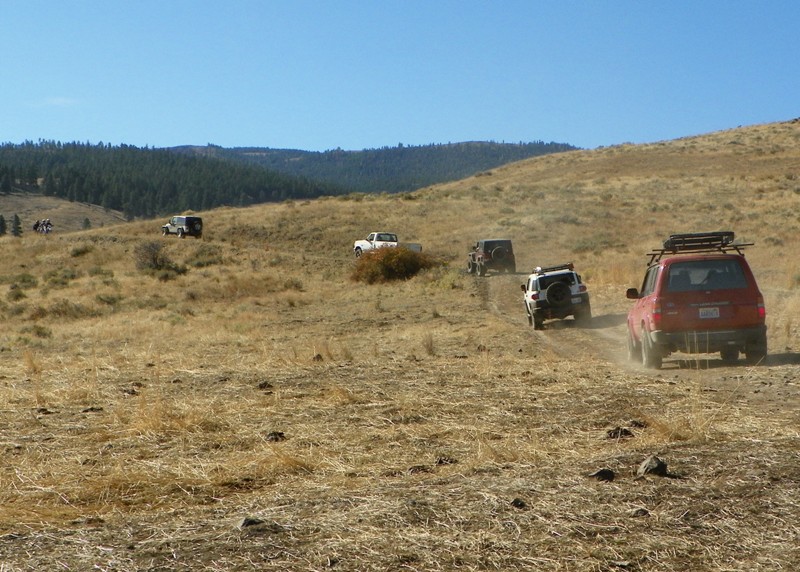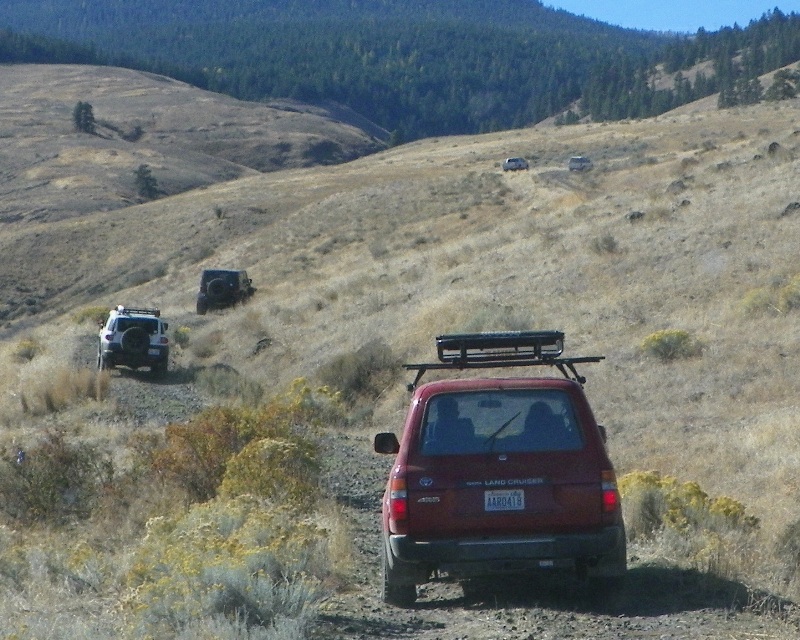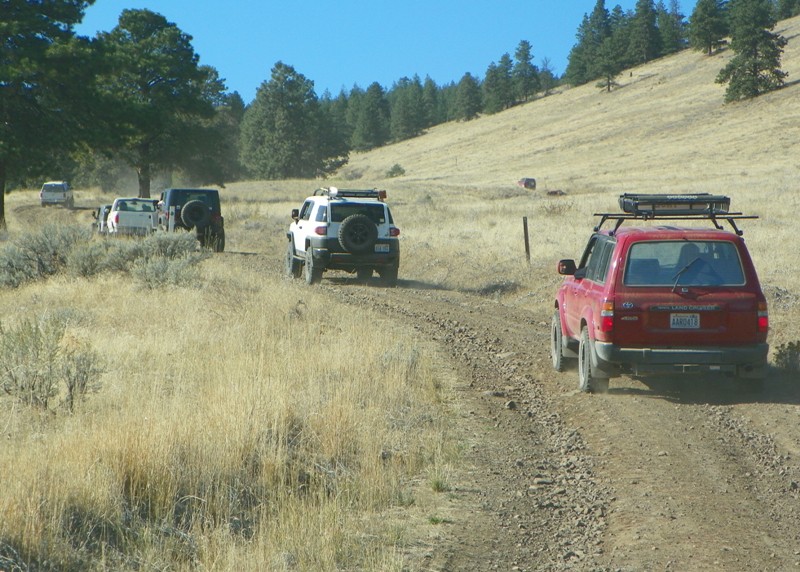 We some how miss the turn off and all had to turn around again.
We found the right road and headed across the ridge.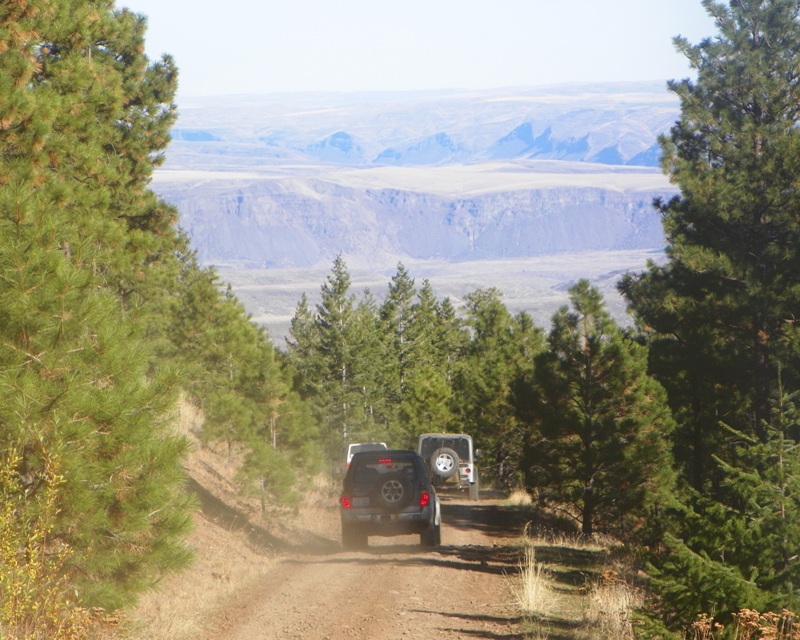 We came out on Kingsbury Road overlooking the Wenatchee area.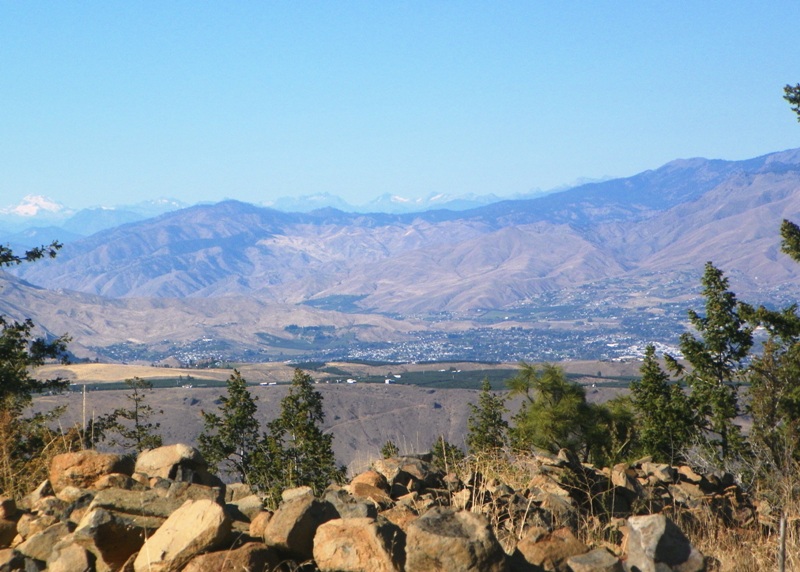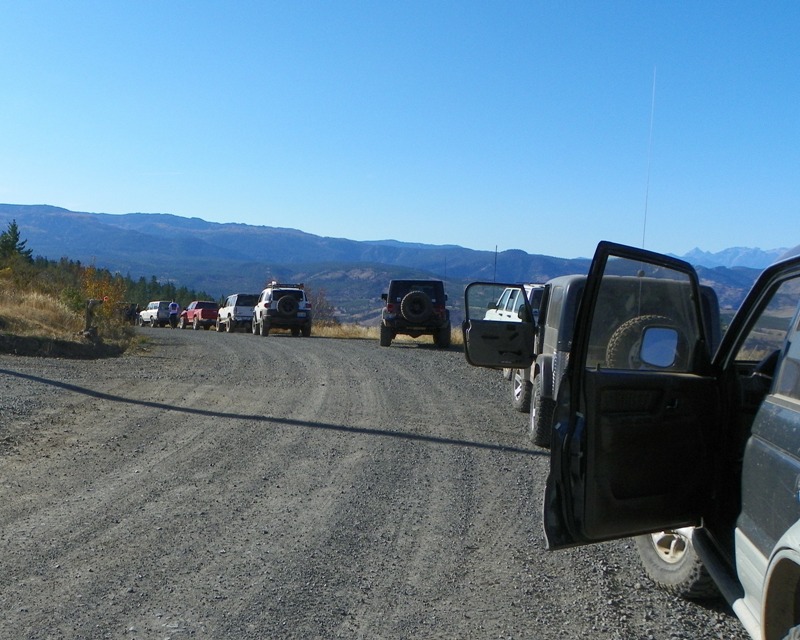 Next we headed back up the ridge taking Loop road and then Upper Basin Loop Road.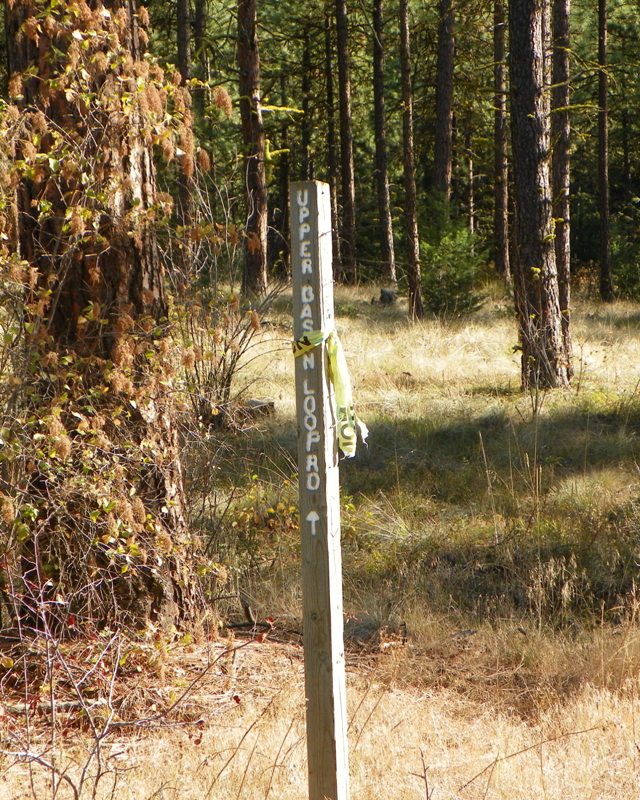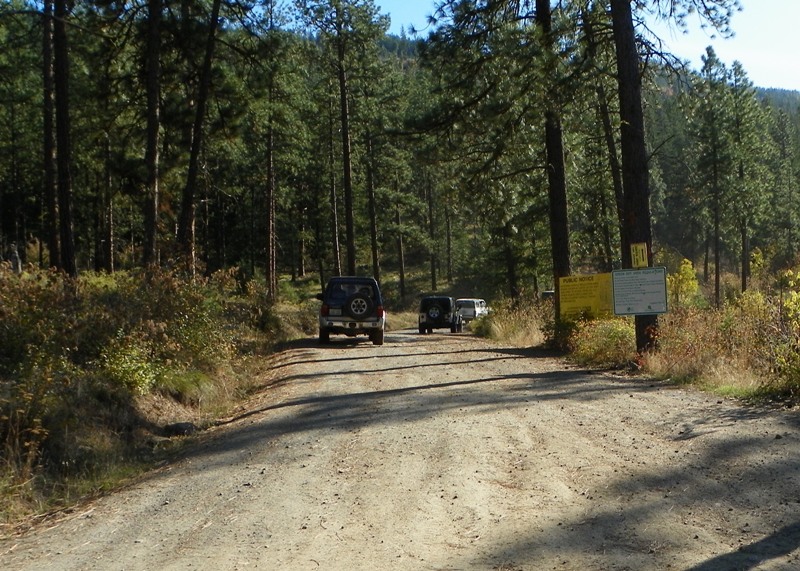 My boys tired from getting up early and hungry for dinner.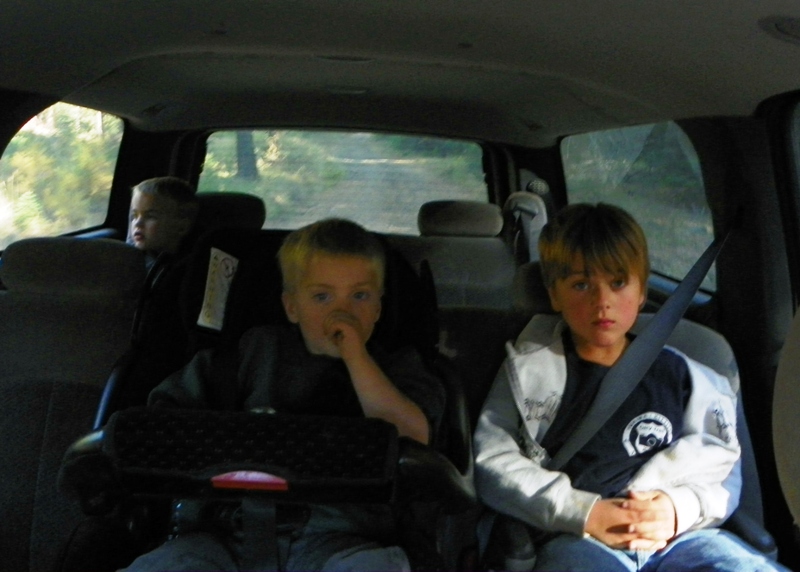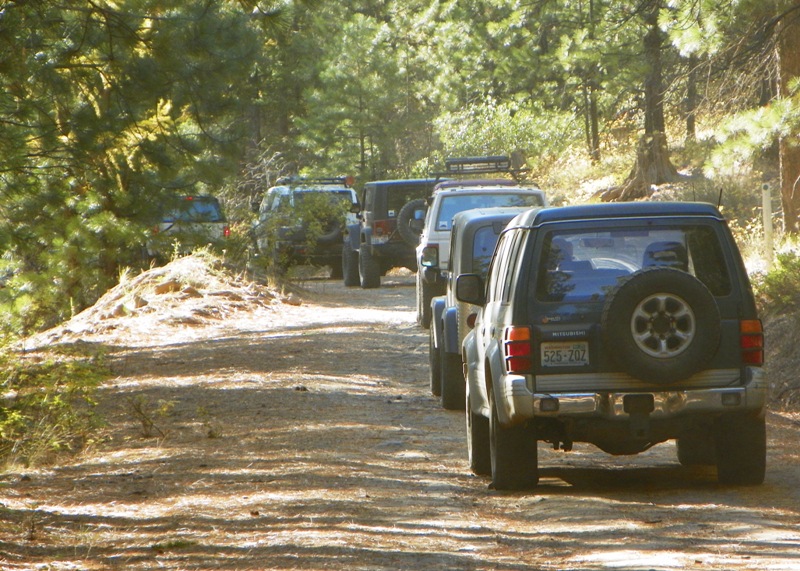 Steffen Brothers Reservoir.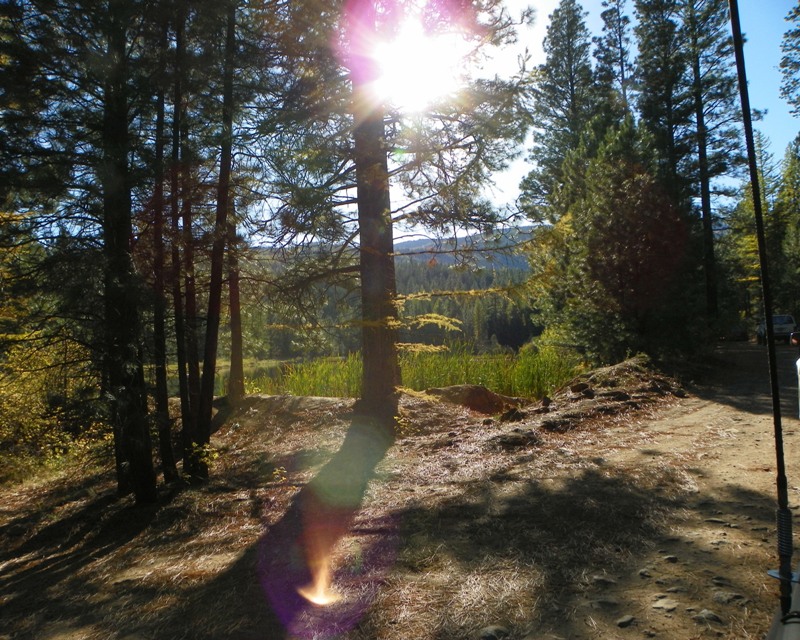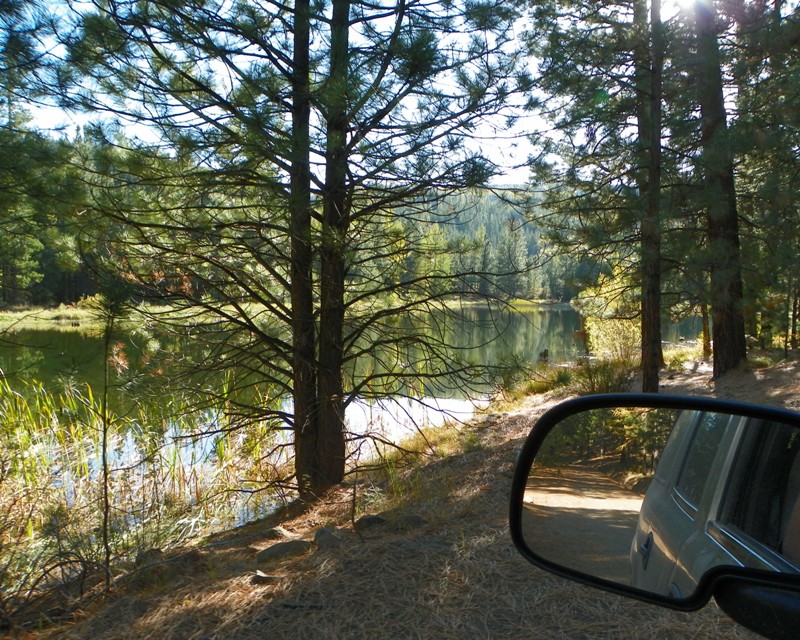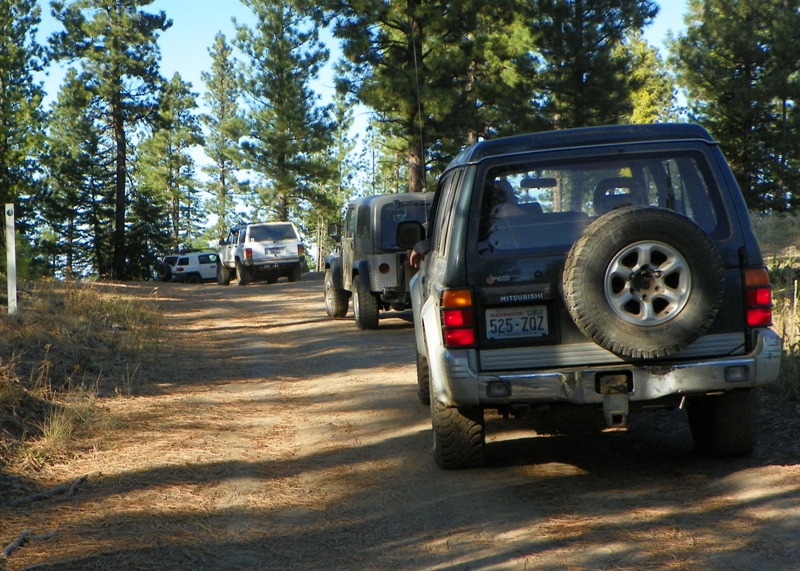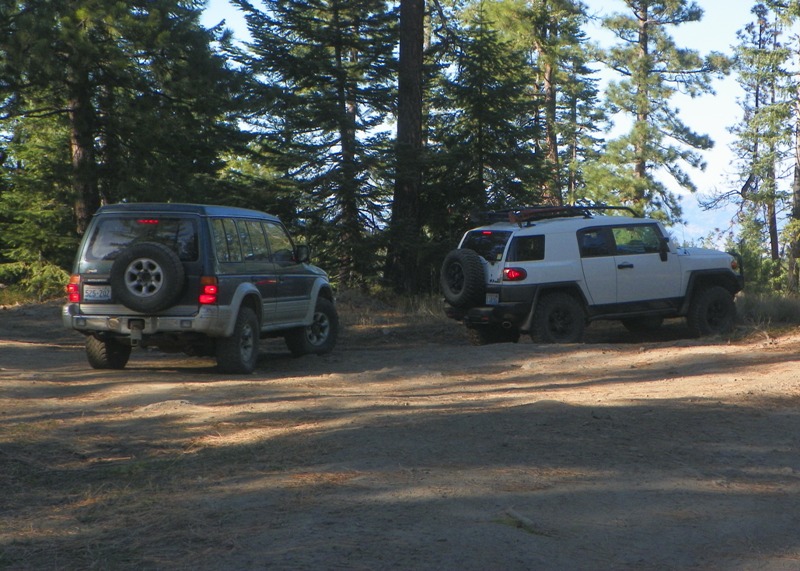 Turning back onto Loop Road.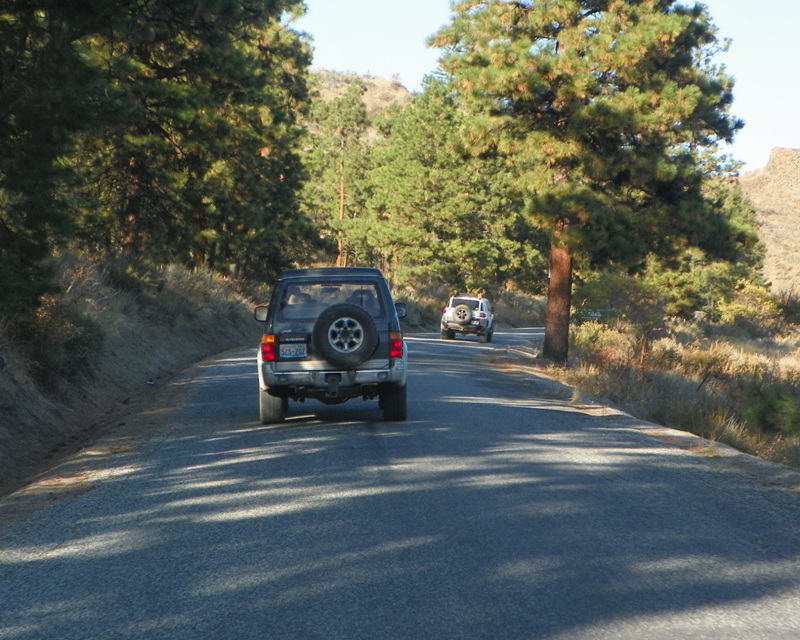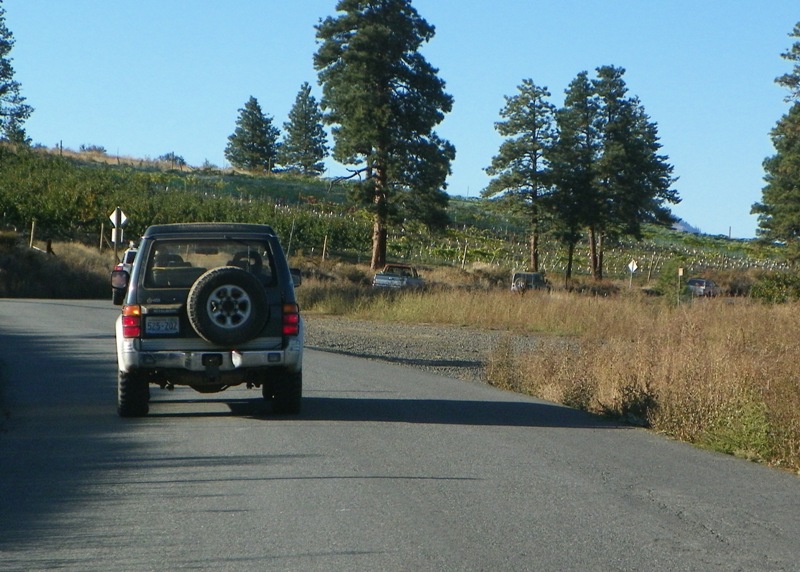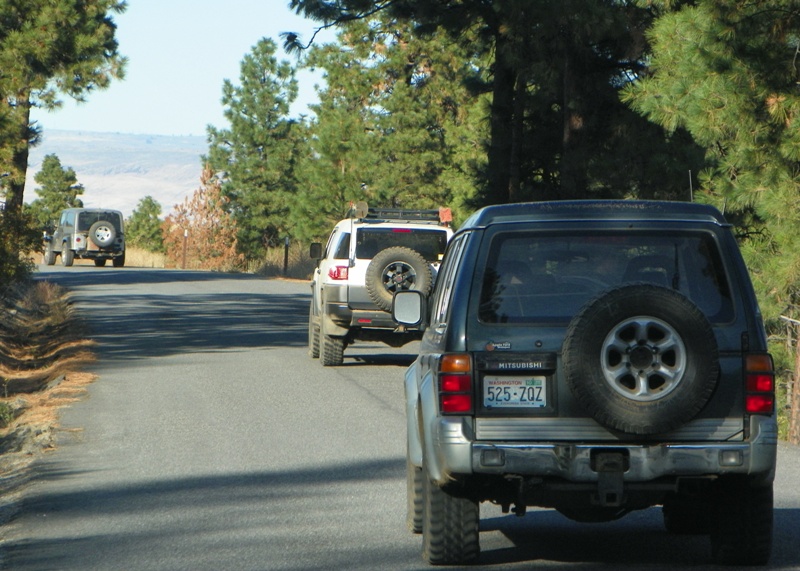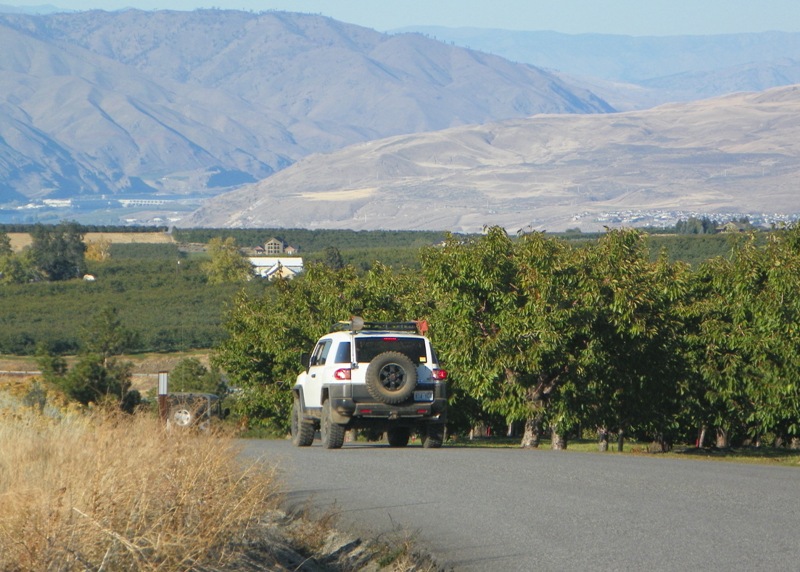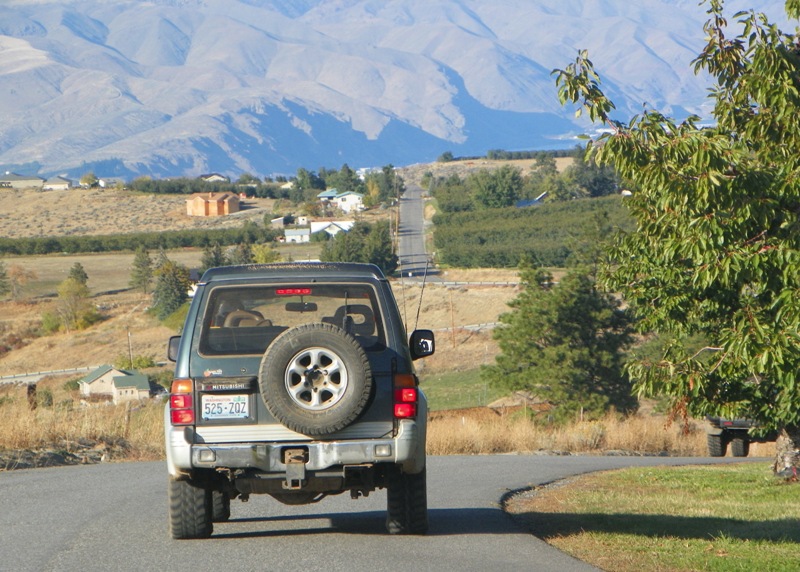 Down the road we found a good place to stop and air up.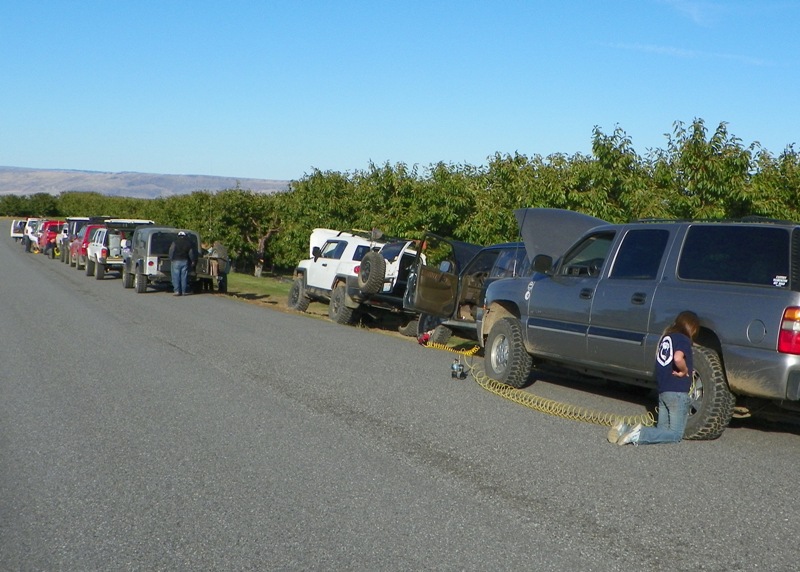 The kids were hungry. Since we were going home by the way of Hwy-97 to take a look at some Liberty 4×4 trail heads,
we decided to stop in Leavenworth for Brats. Not a good day to try to find parking in Leavenworth. I forgot about Oktoberfest was going on there.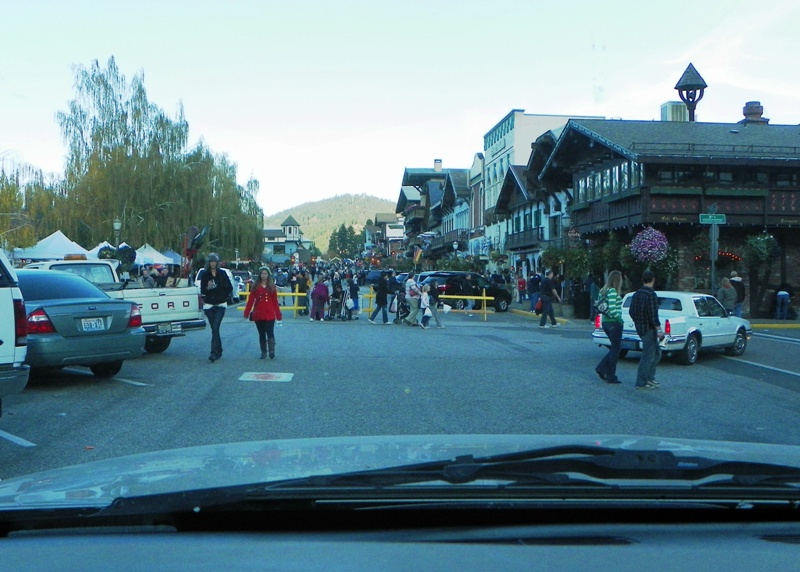 We passed on the Leavenworth crowd which the kids were not happy about and headed to Ellensburg to eat.
We hit the McDonald's Drive through in Ellensburg and parked to hand out food at 6:24 PM.
The kids were happy to again.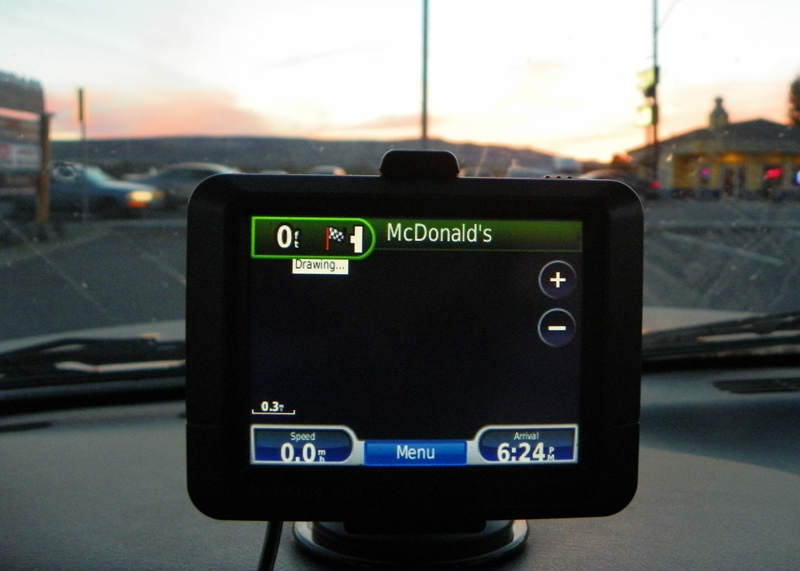 This we a very fun day thanks to all who went.
---