Exploring Rimrock
Report by Clay Graham. Photos by Clay Graham / Eastern Washington Off Road

On Sunday morning August 17th, 2008 I came home after camping for the Naches Pass Quad and bike run. It was very hot in Yakima so wanted go back to the mountains. I got the family loaded in the XJ and headed up US12 not sure where I wanted to go. We drove up the Silver Beach and I stopped for a Rimrock burger. That was the best burger I had in a long time.
We headed up to White Pass and turned around. We stopped at the Pacific Crest Trail just to see where it crossed White Pass, then we stopped at Clear Creek Falls Overlook. After a short time, we headed down and around the other side of Rimrock Lake to check out where the 4×4 trail where.
Here are some photos of our trip: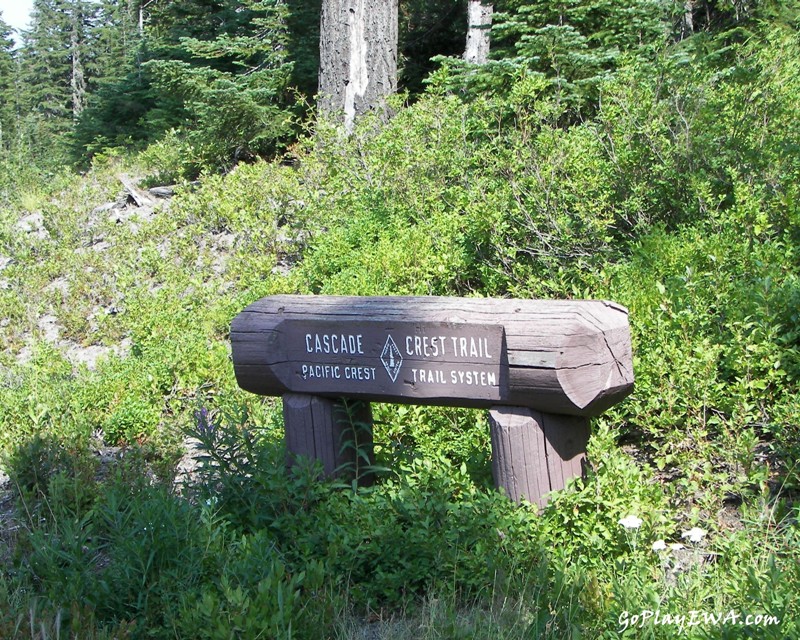 Clear Creek Falls Overlook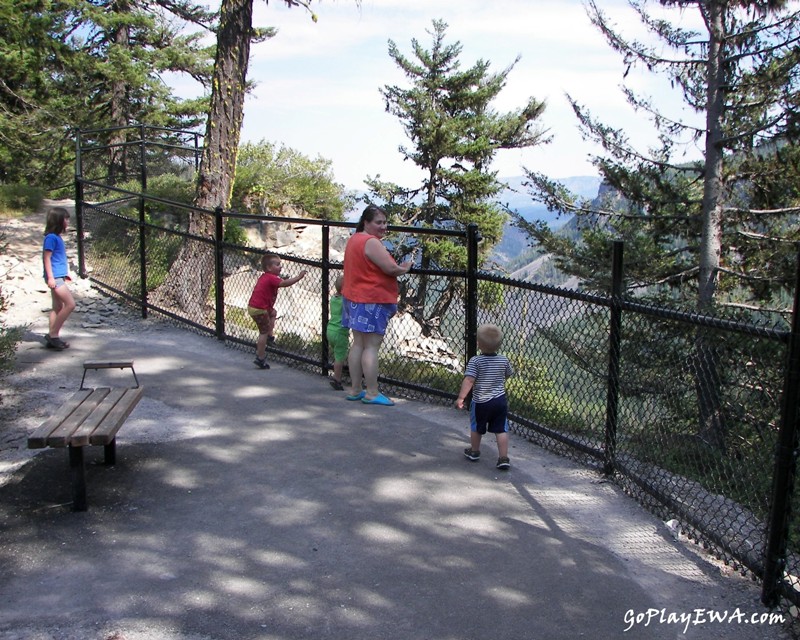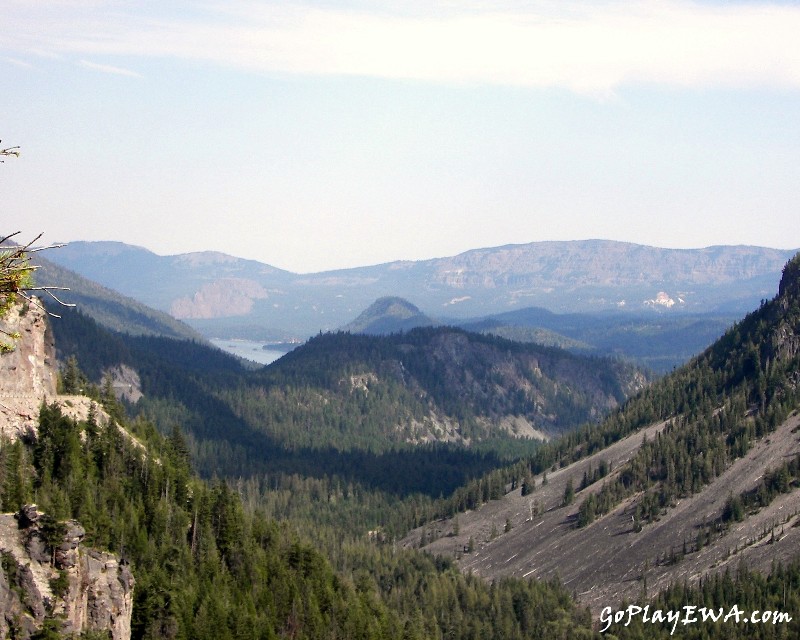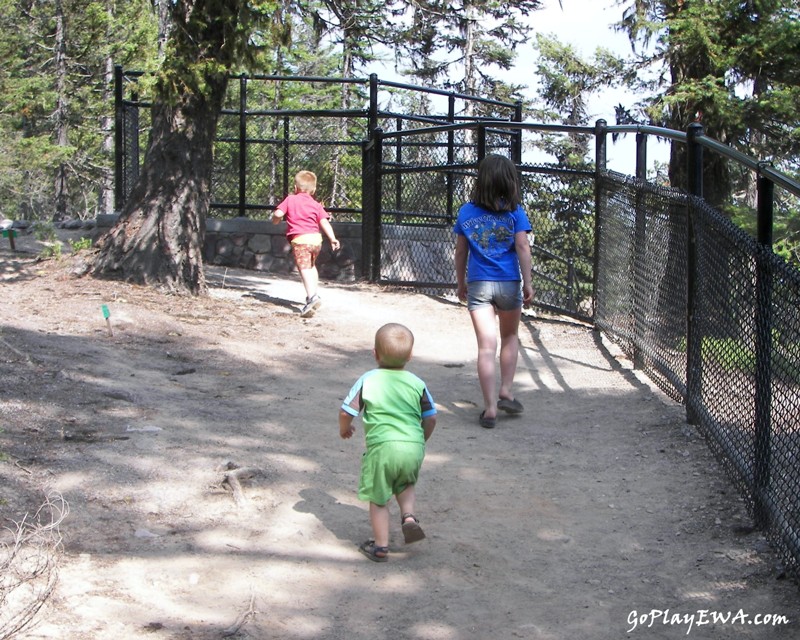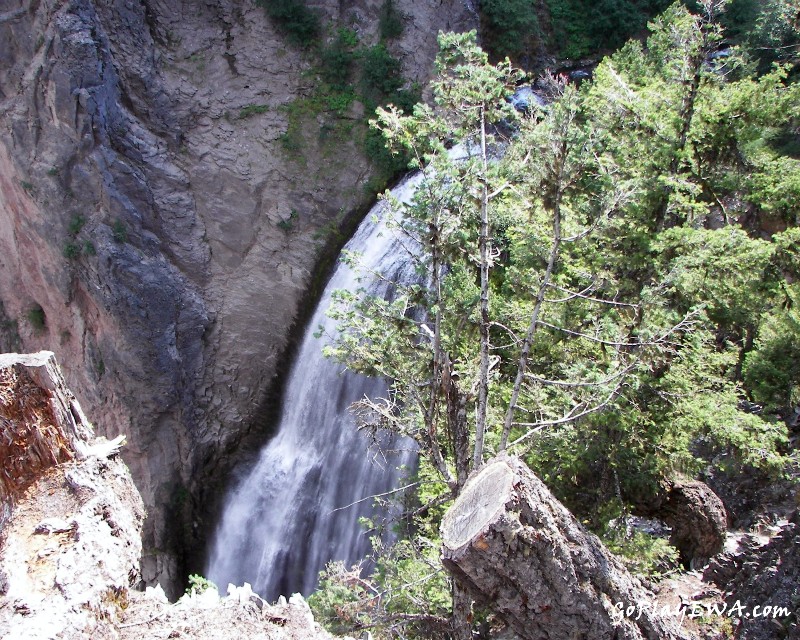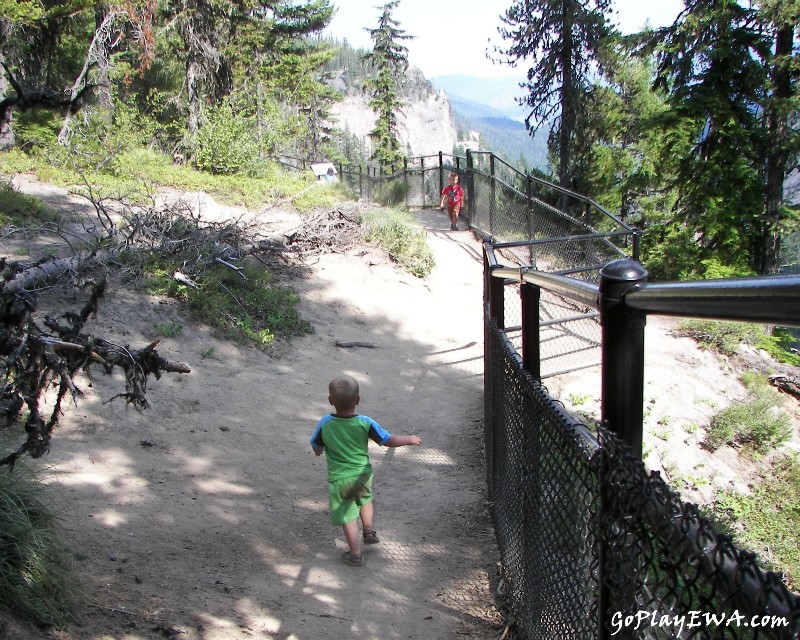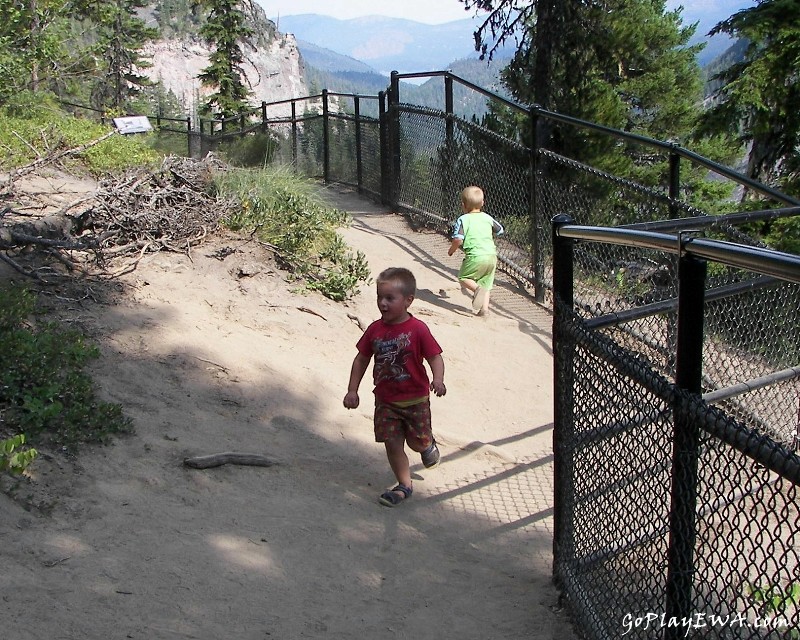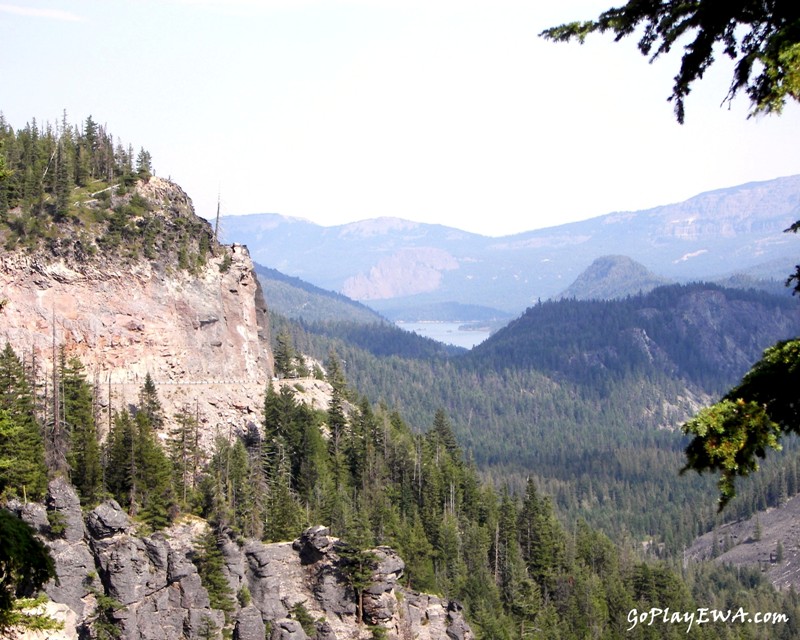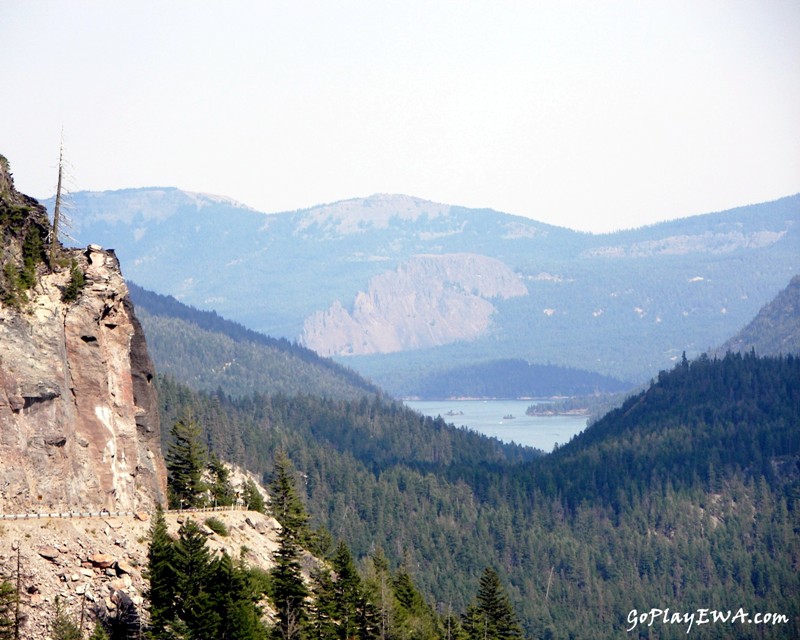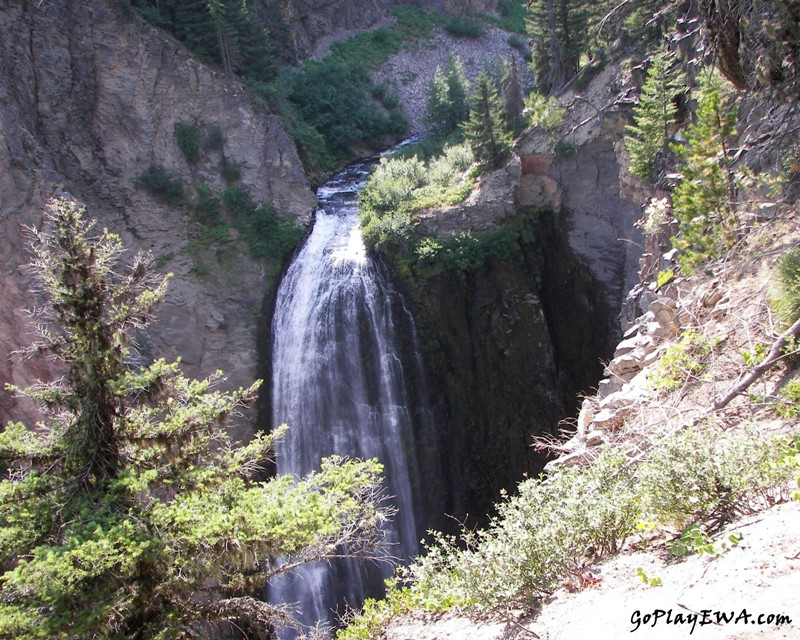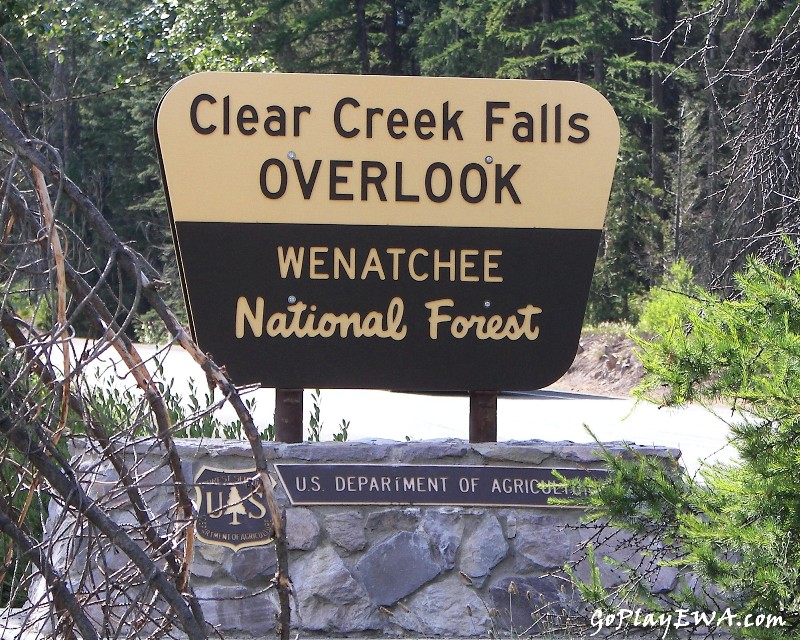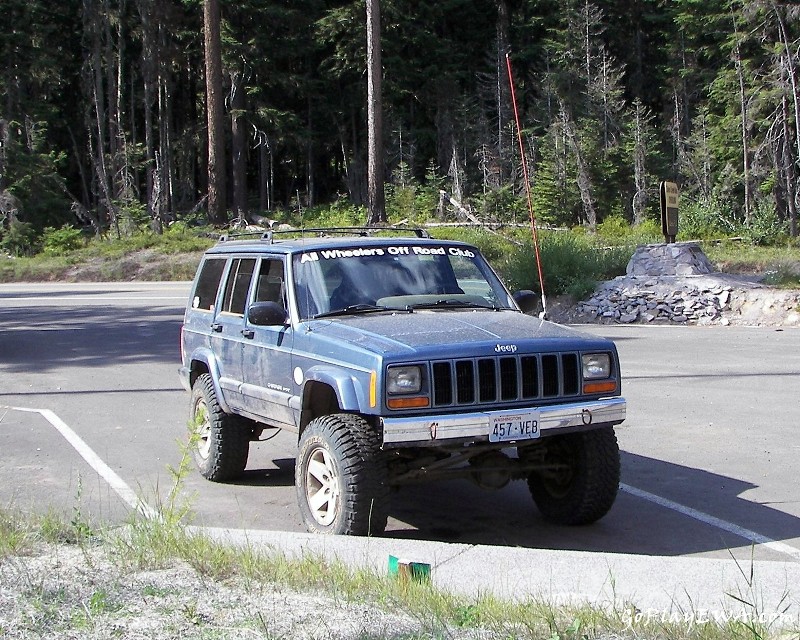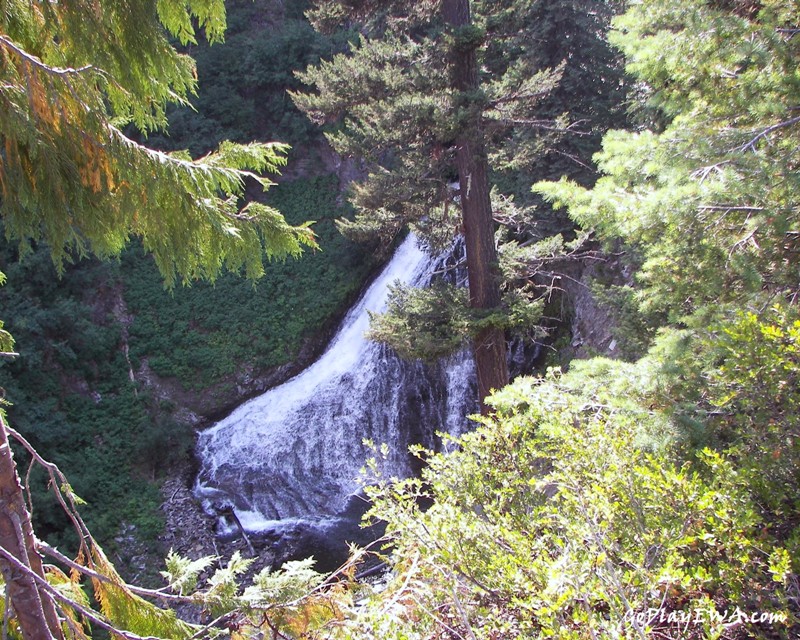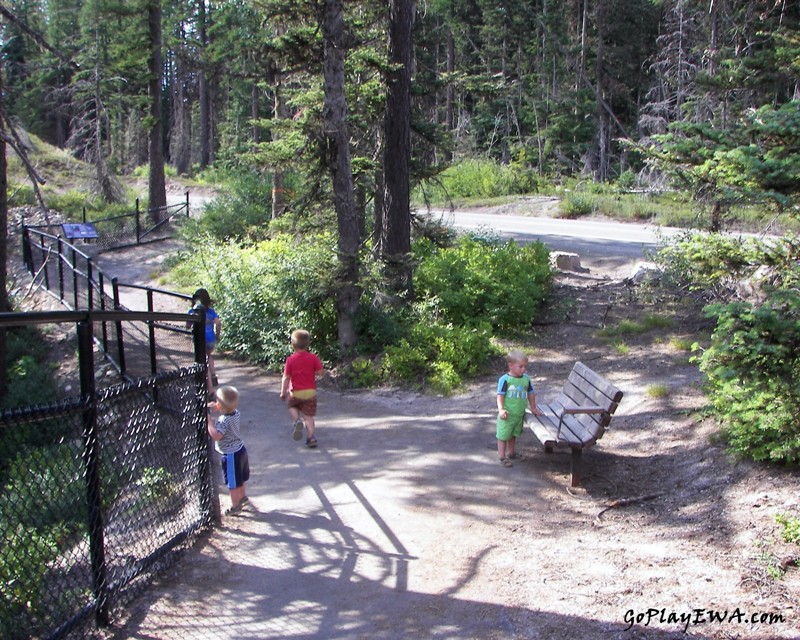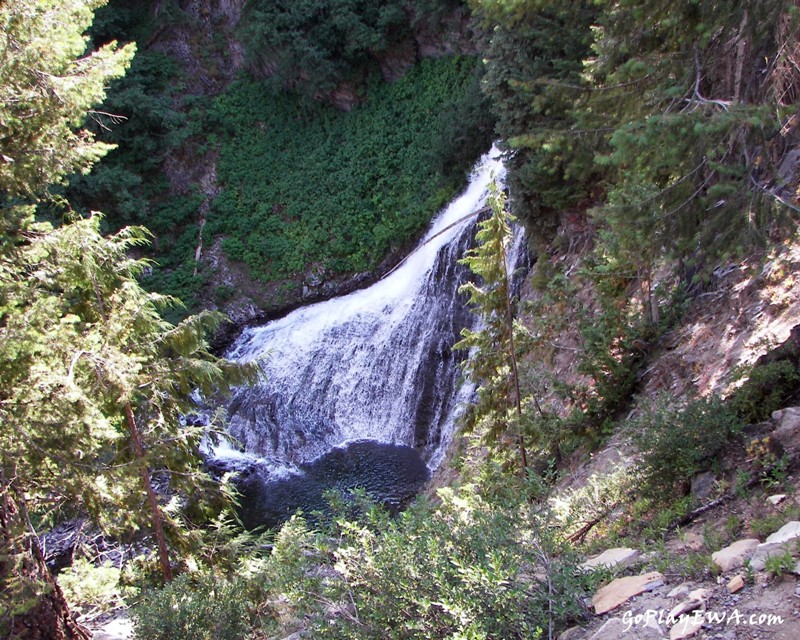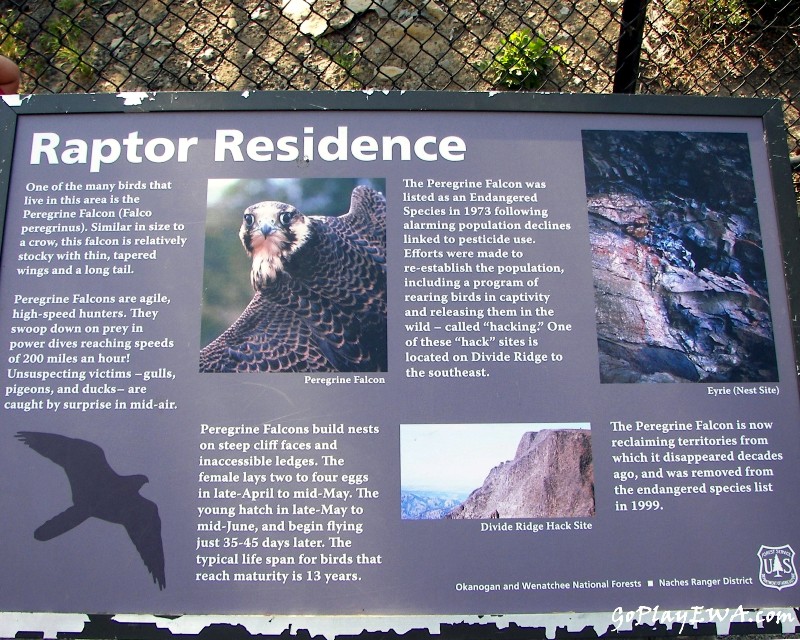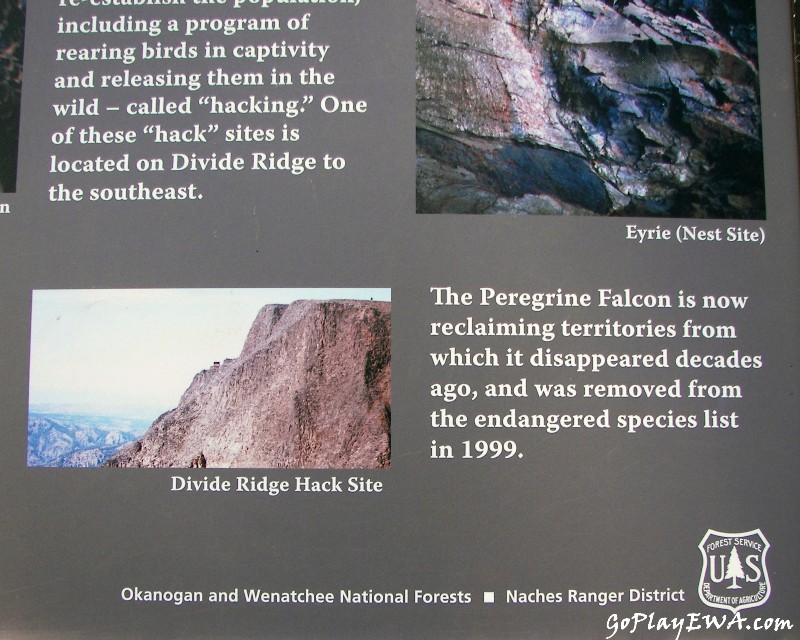 We got back in the rig and headed toward Rimrock. We stopped around the corner for some pictures.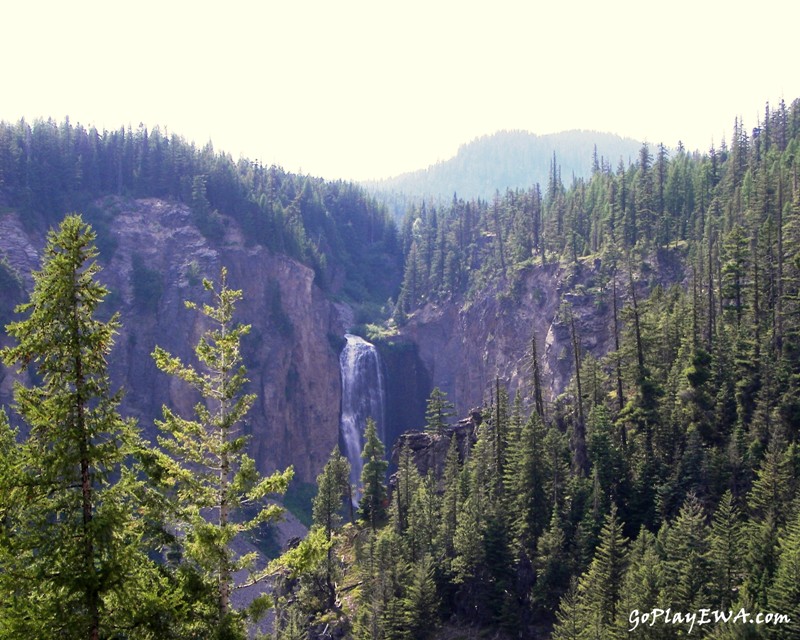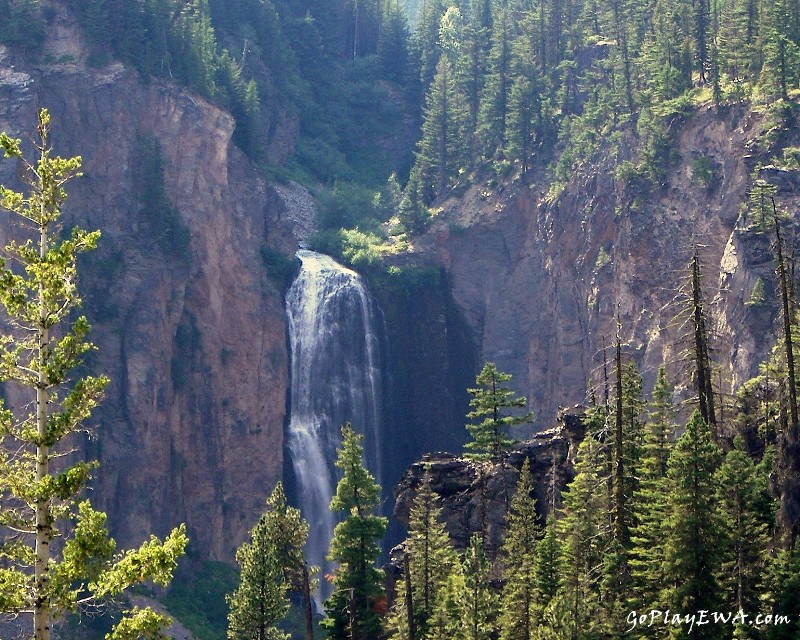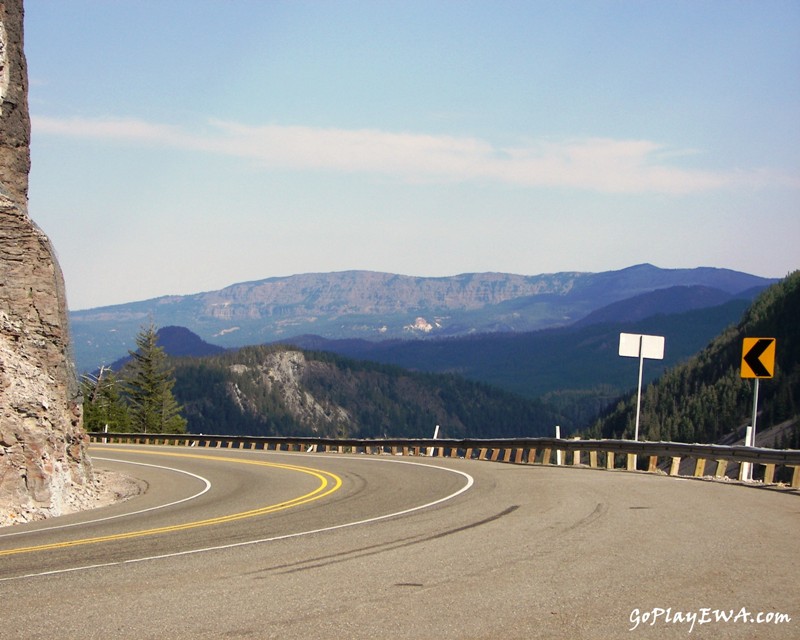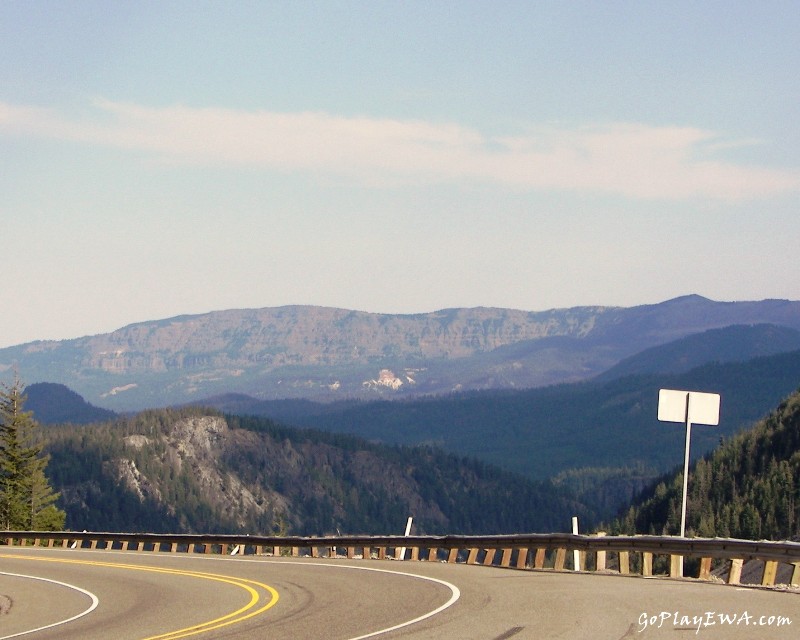 We turned off Hwy-12 on Tieton Road near Clear Lake. We drove around Rimrock Lake and turned up FS1202. We took FS1202 around and came out FS1203. Next we headed up FS1010 from FS1000 to go see some of the Rimrock trails for something to do. We turned up 530 to got to the end of 4W637 (Short & Dirty). The marker is missing.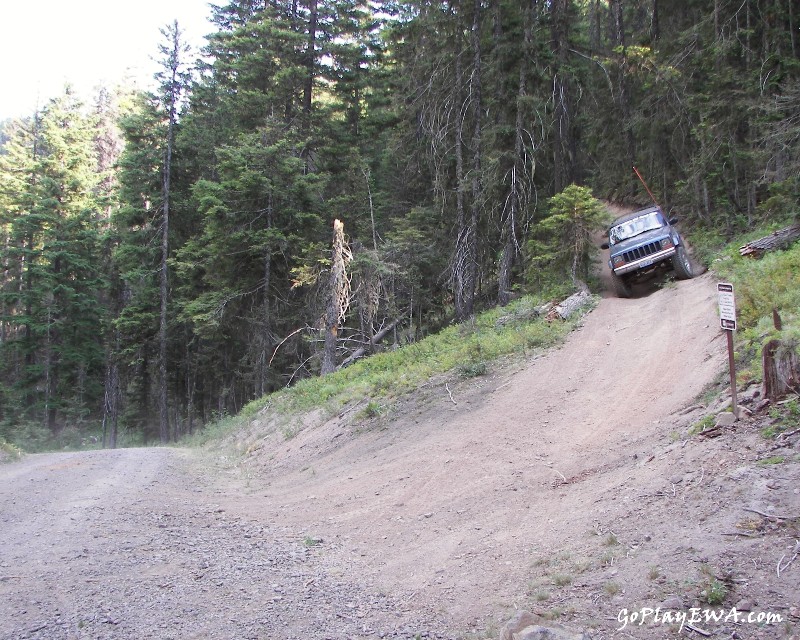 Next we got back on FS1010 and ran up FS538 to the trails 4W677 (Spencer Creek) and 4W661 (Humphrey Butte).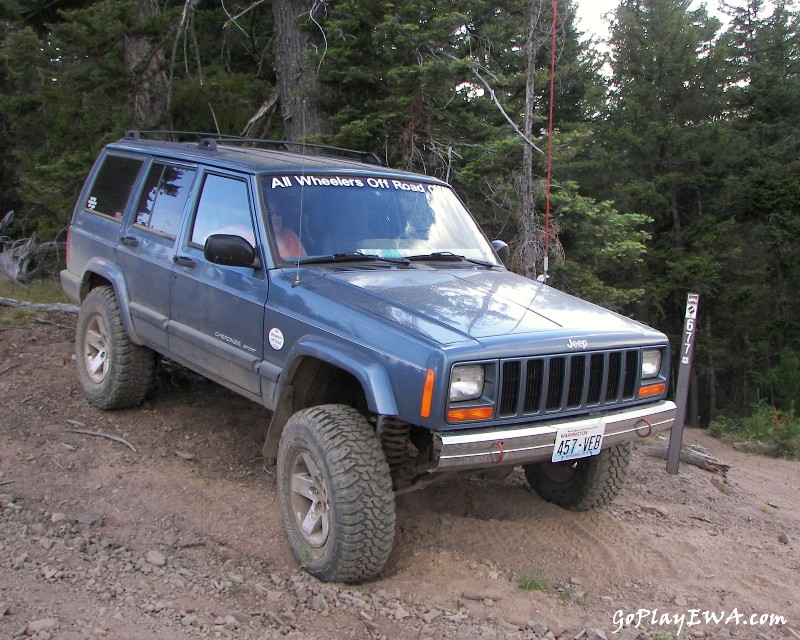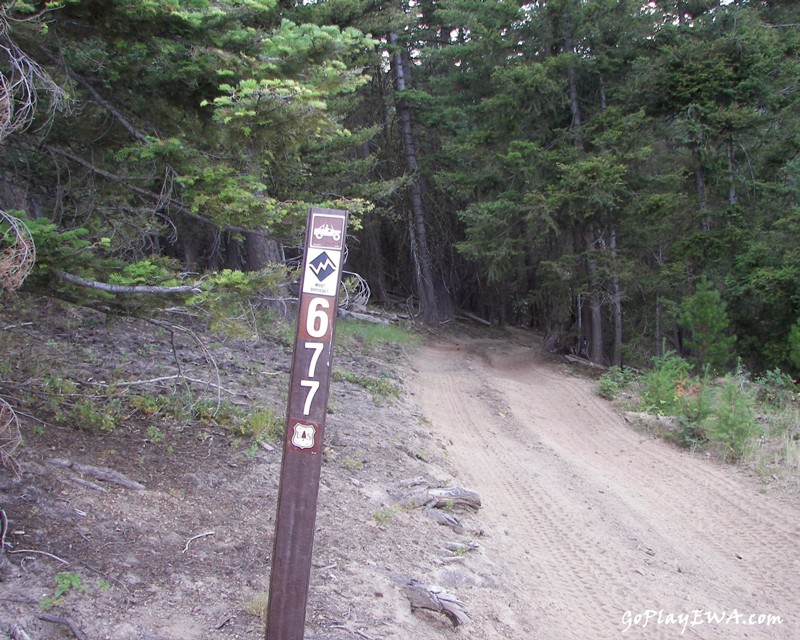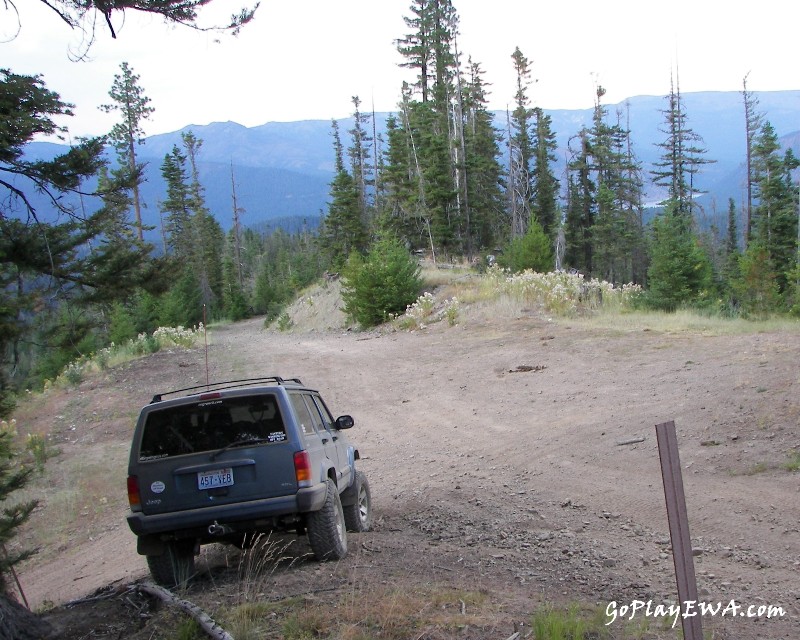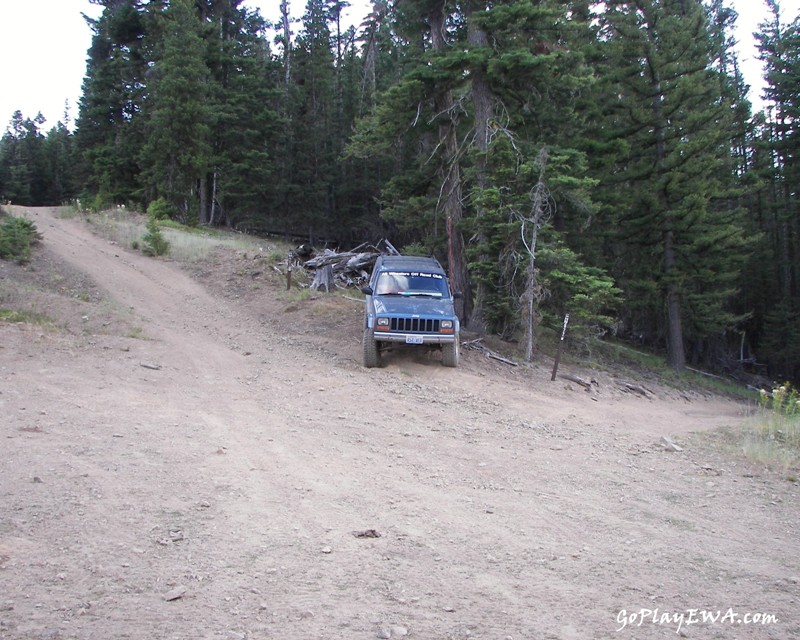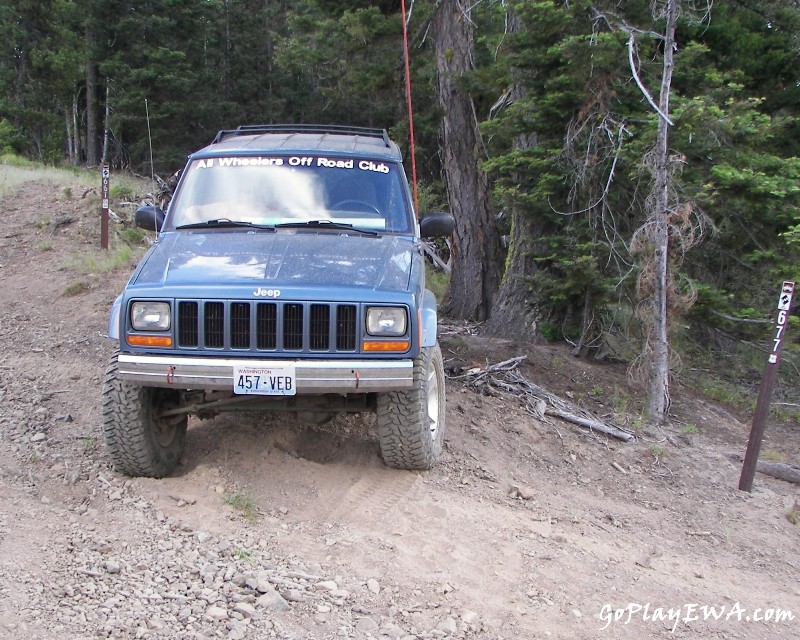 We went back down and got on FS1012. We thought we would see what was up 687.
By the map it looked to go up to FS543. 687 started off as an easy road.
We crossed one old road we thought we just a logging trail because it had tree growing on it. That was FS543 but we did not know it at the time.
We keep climbing the trail. It got steep and had loose rock.
The trail turned and ran the side of the ridge for a ways. It was a little off camber.
Next the trail turned back up and had another steep loose climb.
As the trail flattened out another trail came up on the right. There was not a marker.
We keep going until we saw this marker.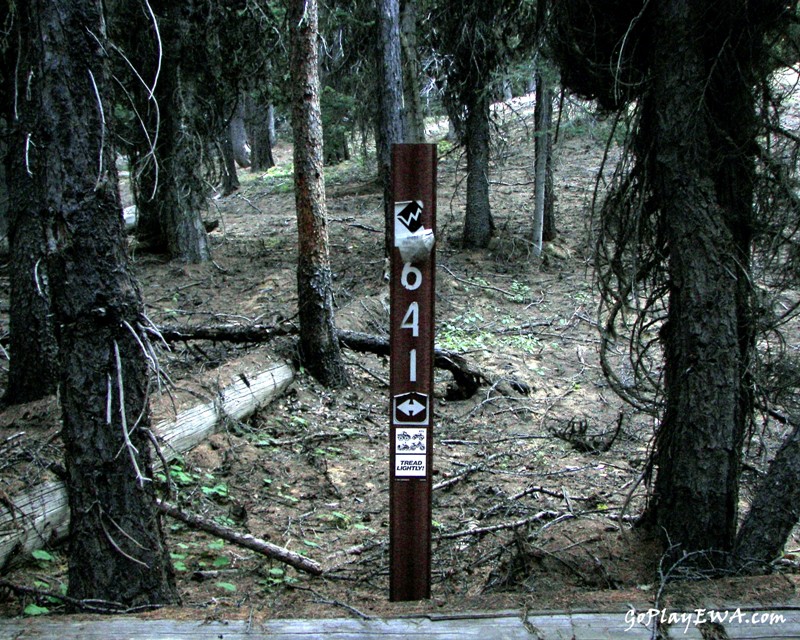 I wasn't thinking I would run into 4W641 (Leaning Tree). I am not sure how we got onto 4W651 (Buckhorn Gap).  Here are a few pictures of the intersection.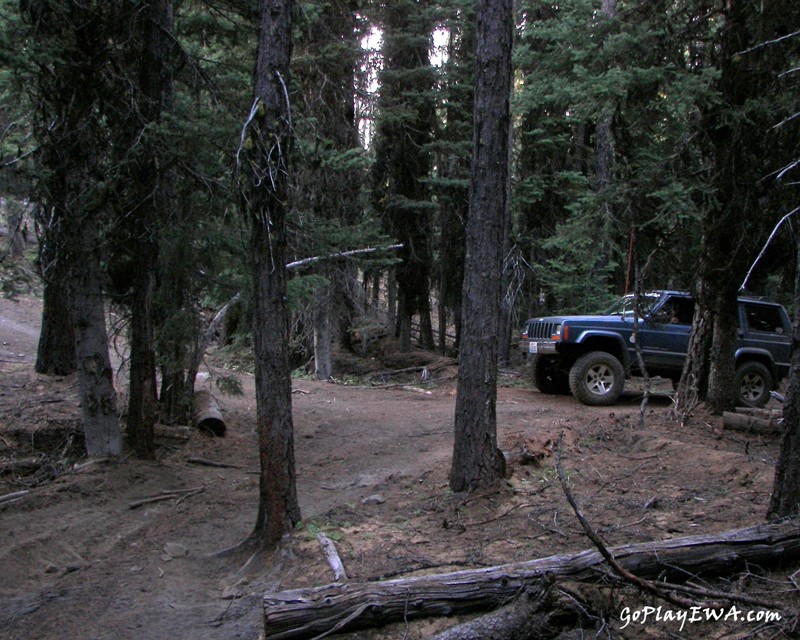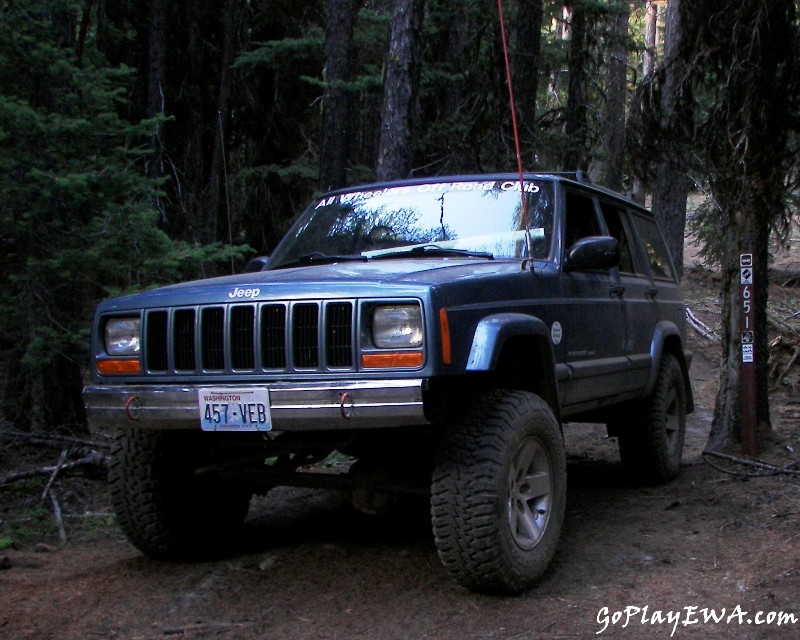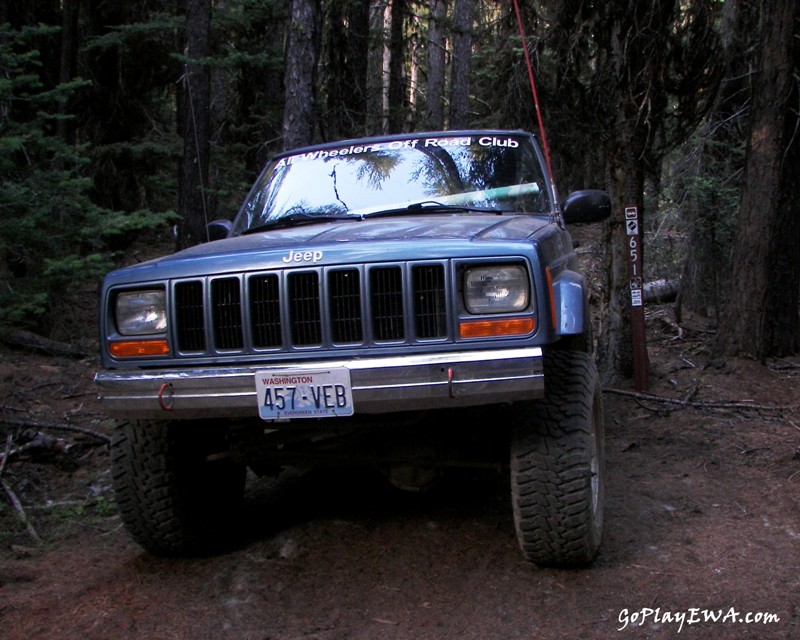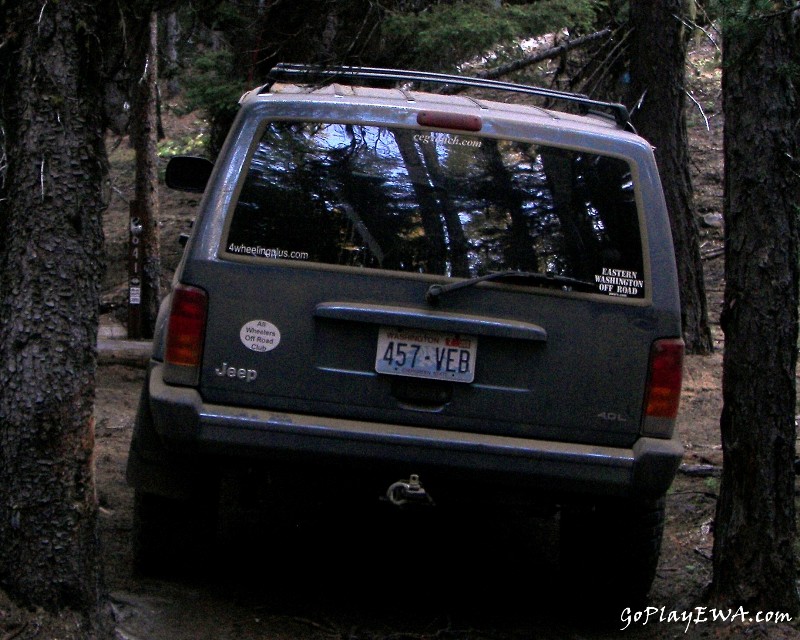 We ran the trail back down to see where we went wrong. We only saw the one trail toward the top and guessed it was 4W651A.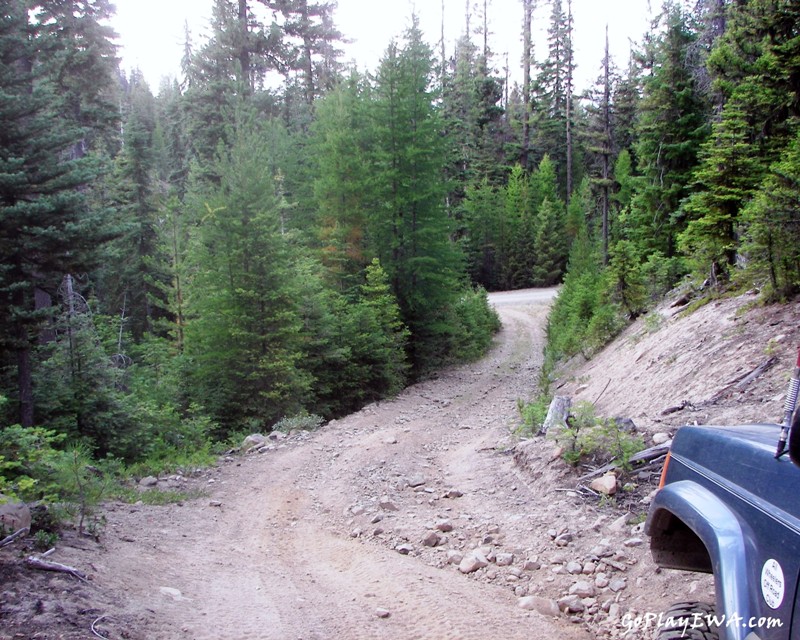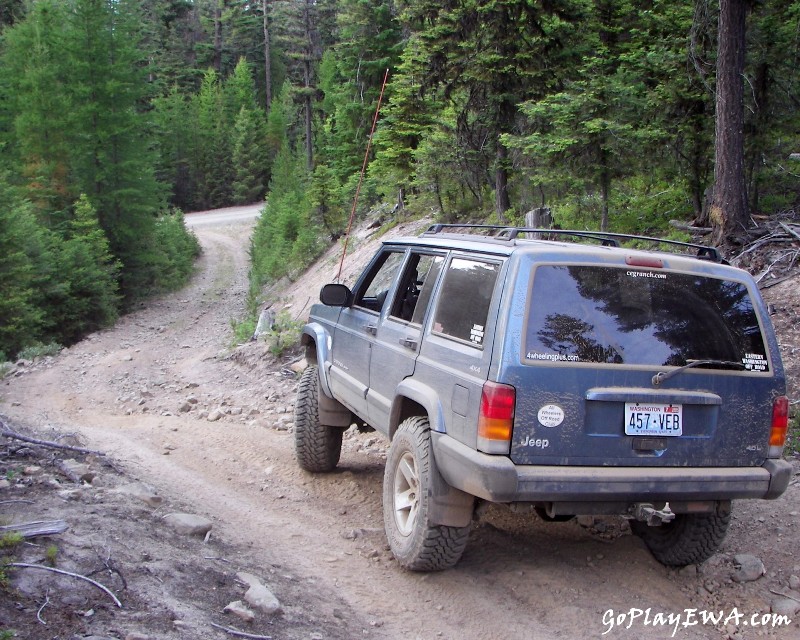 We crossed the over grown FS road 543 and then were back were we started.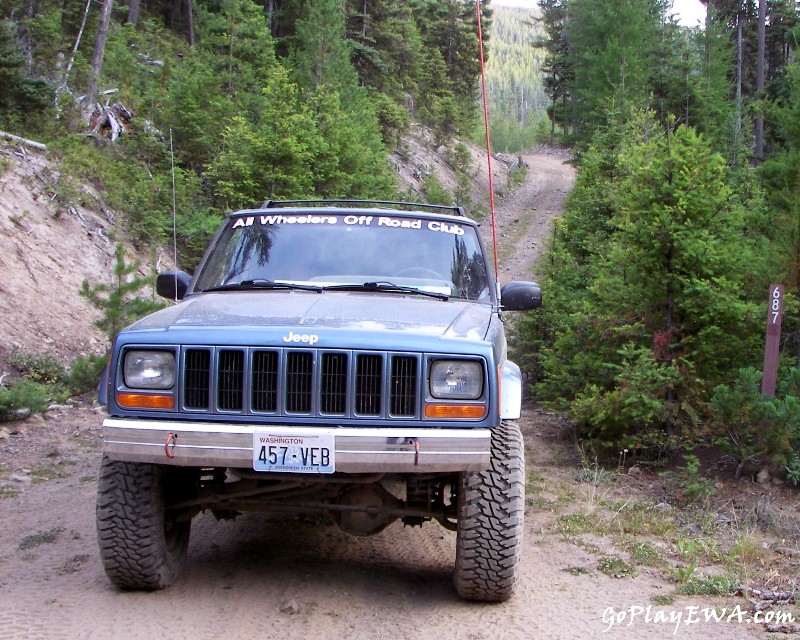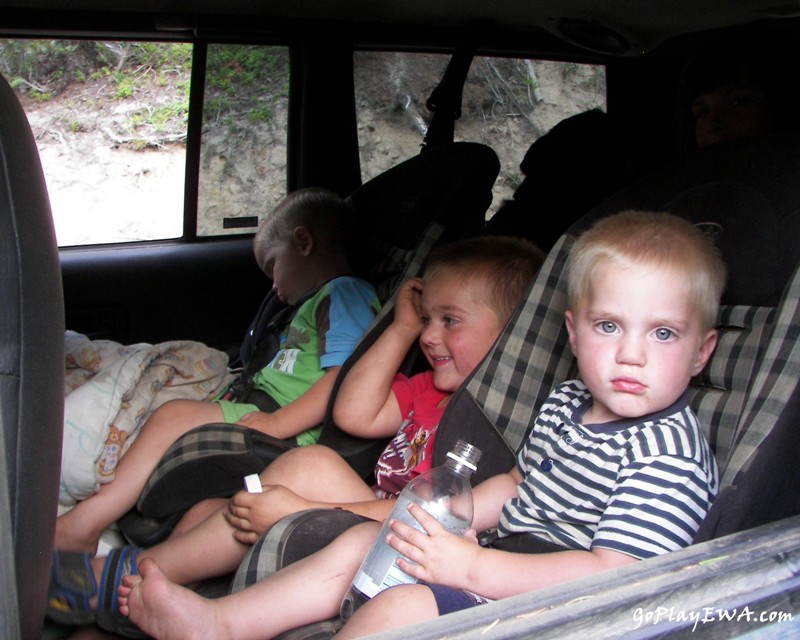 On up FS1012 around the corner we came to the 4W651 Trail Head. It is very strange we did not see where to turn to come out there since we were on 4W651 on the top.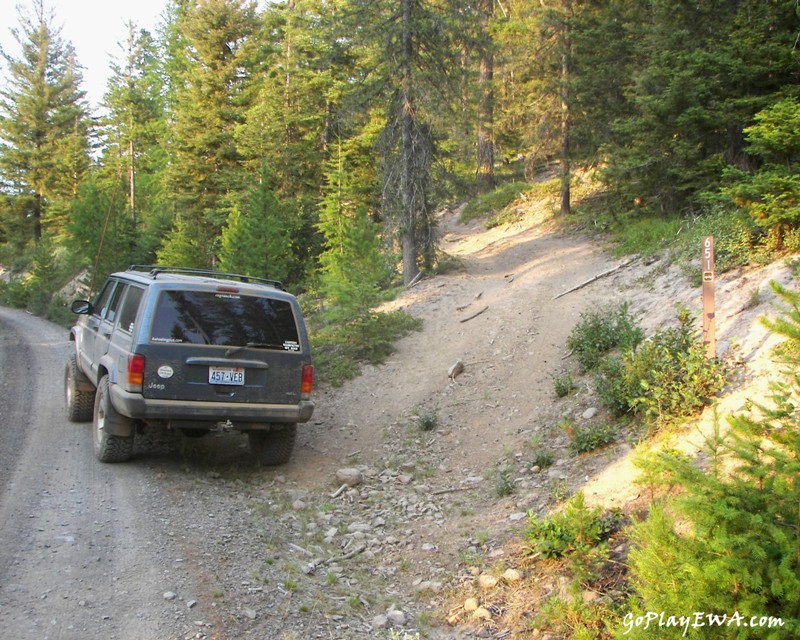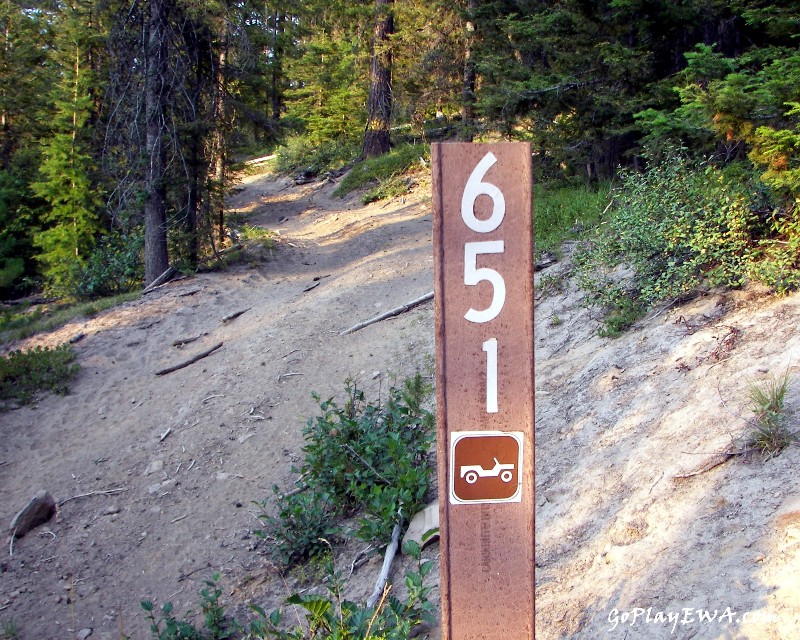 Next we took FS540.
Up the road to the left was the upper 4W601 (Pucker Ridge) Trailhead.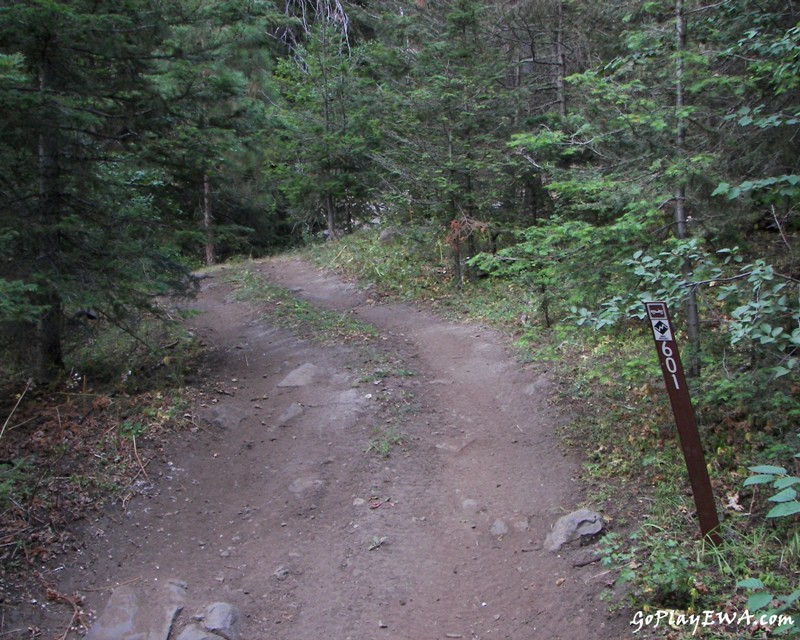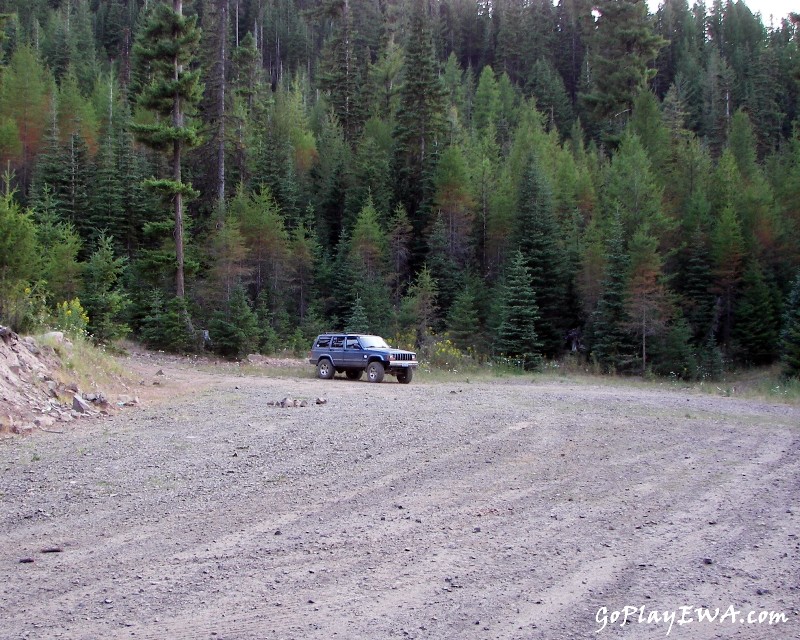 4W641 (Leaning Tree). The trail marker was missing.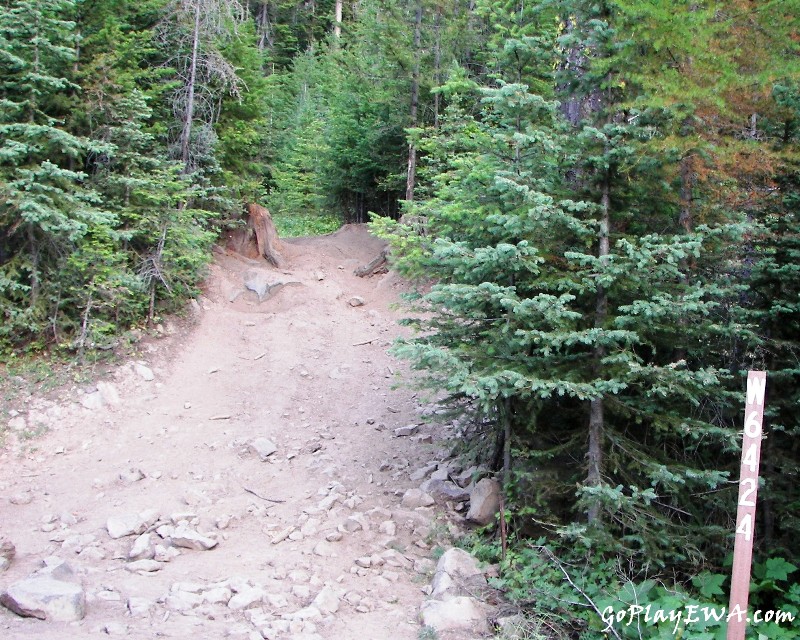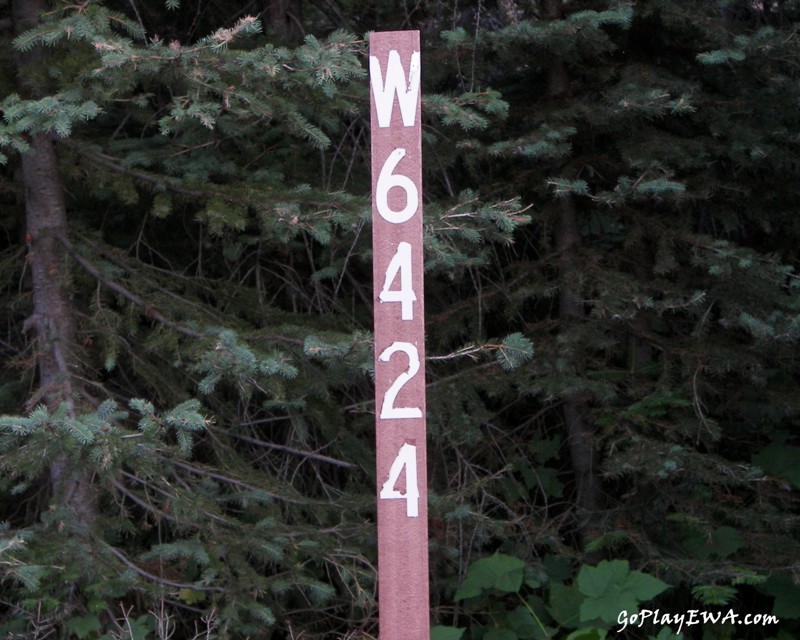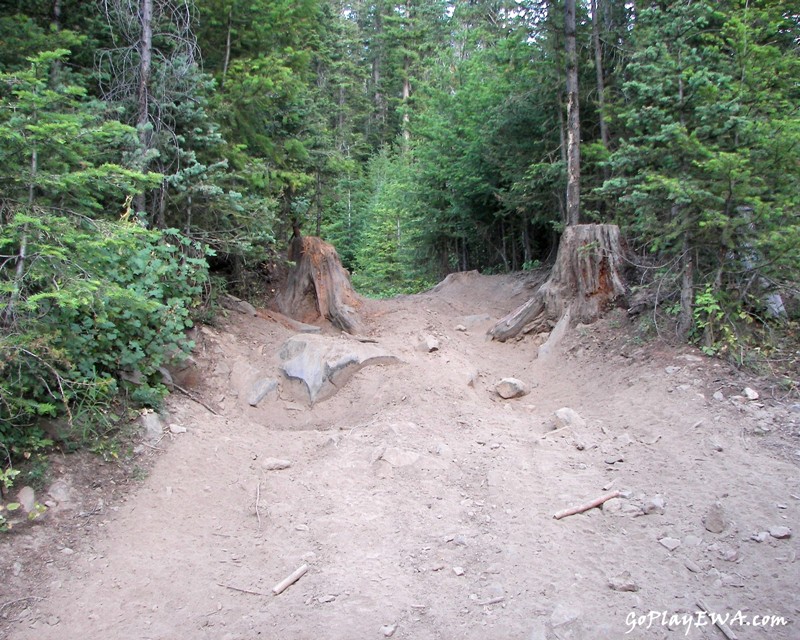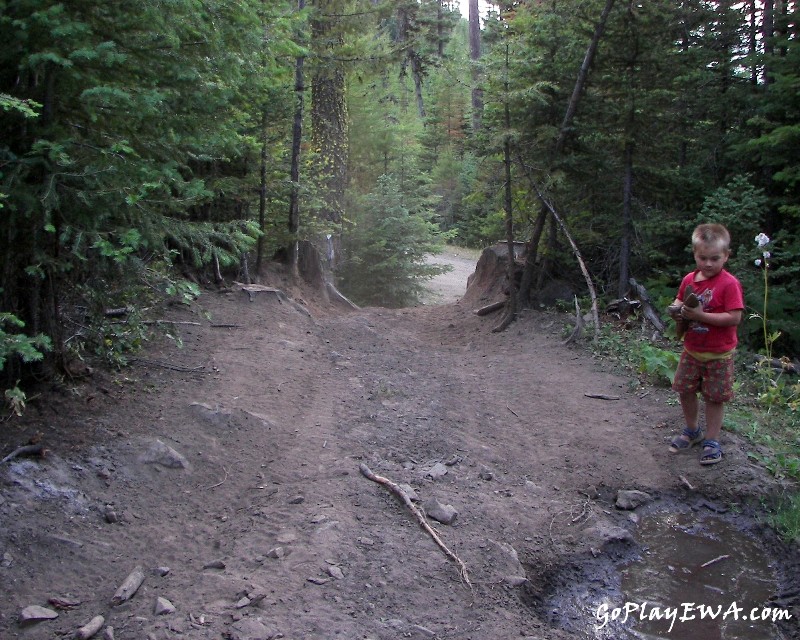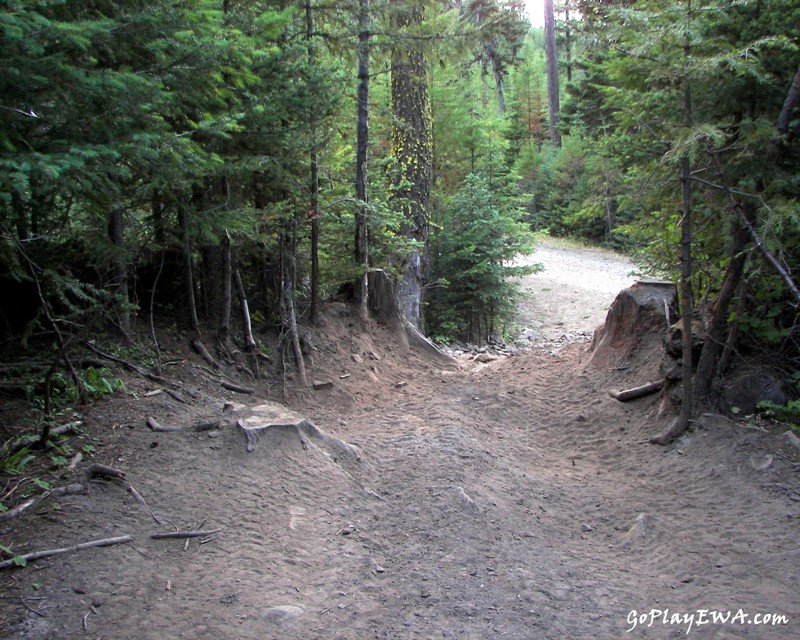 This stream was next to the trail.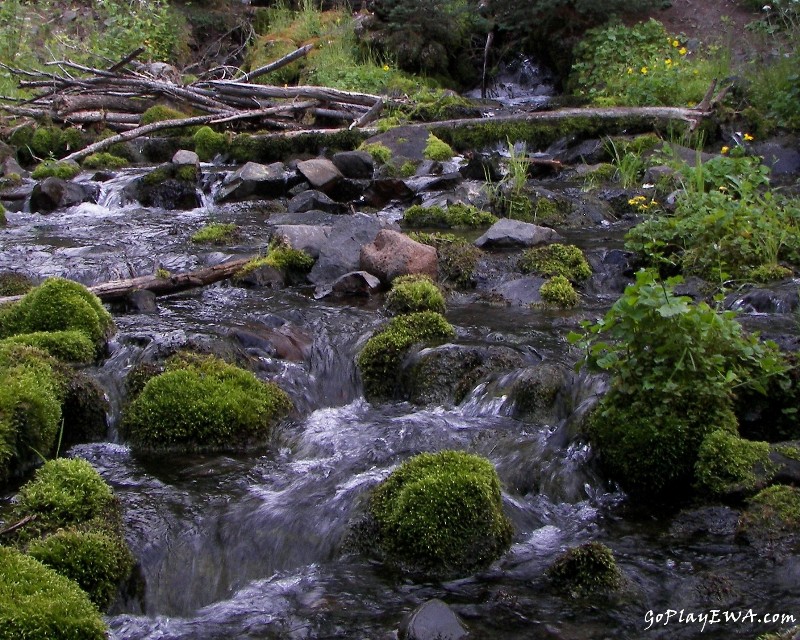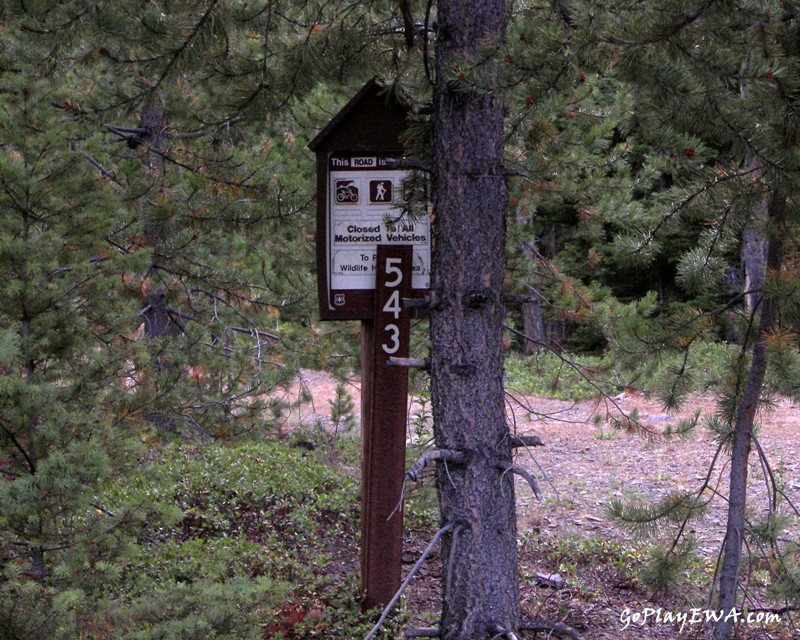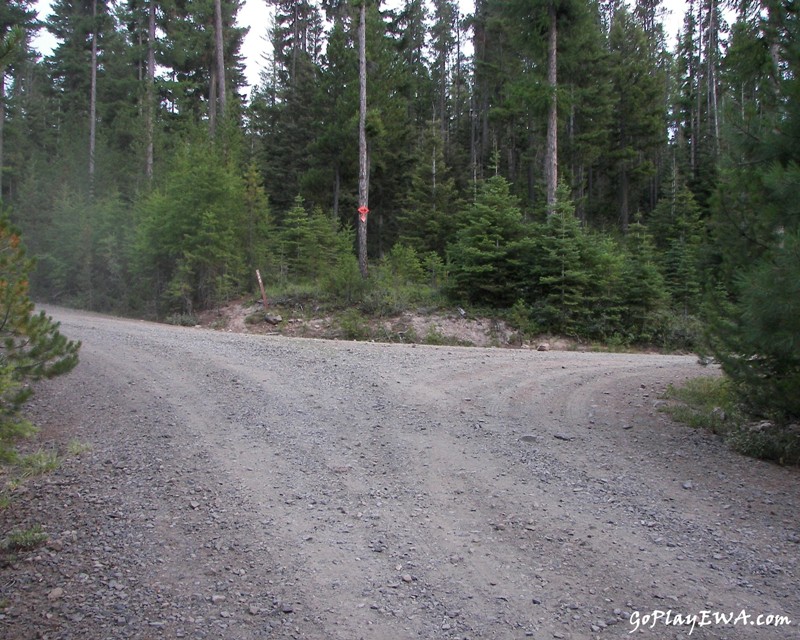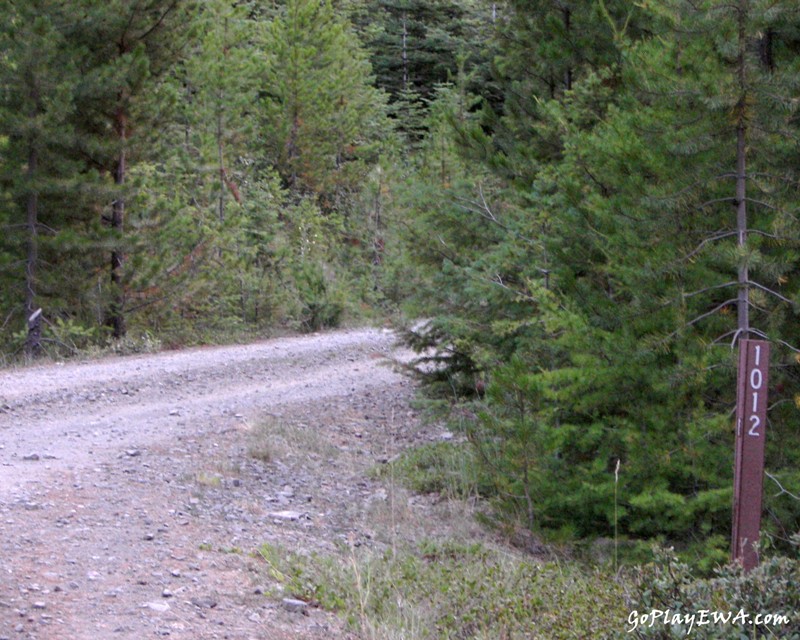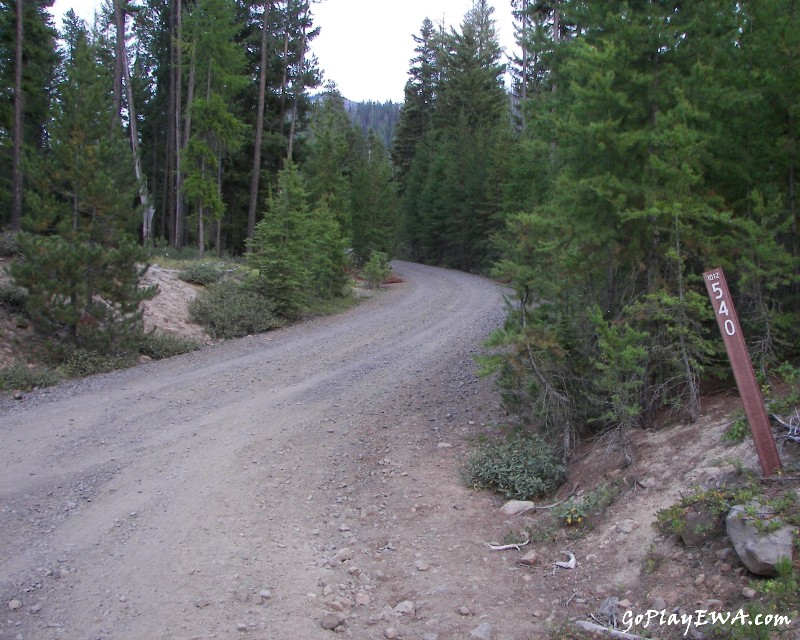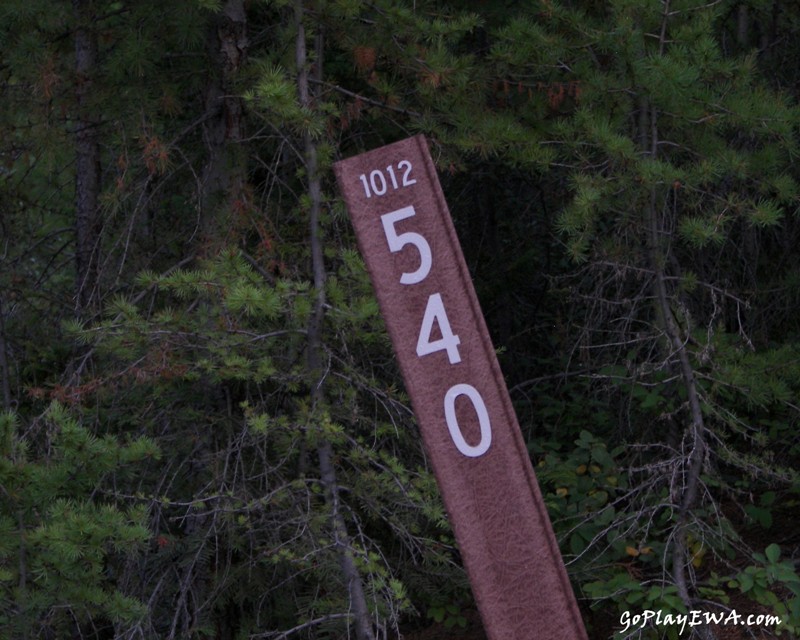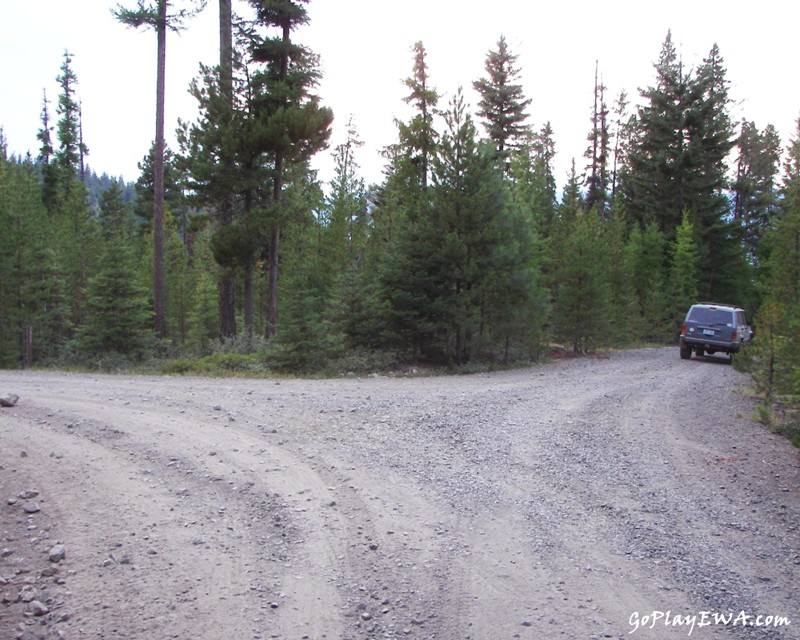 Around the corner you can see Pucker Ridge.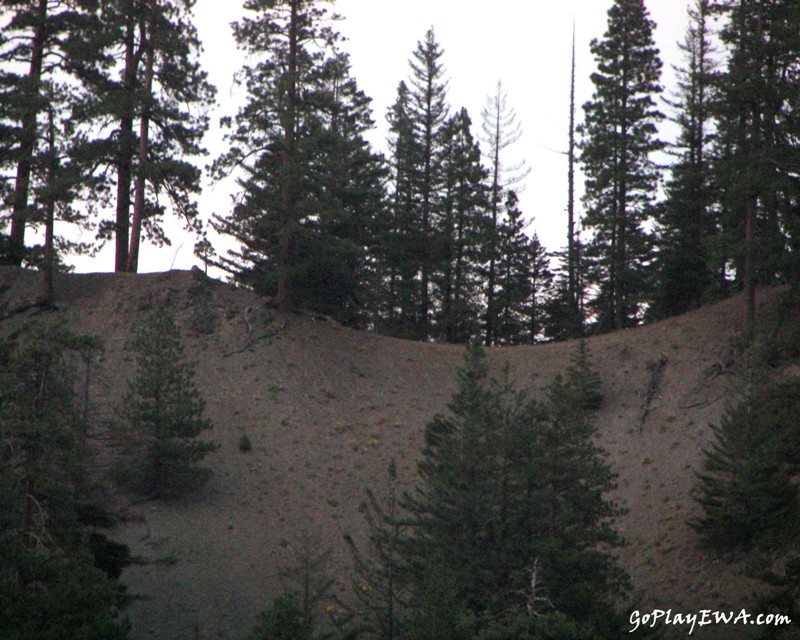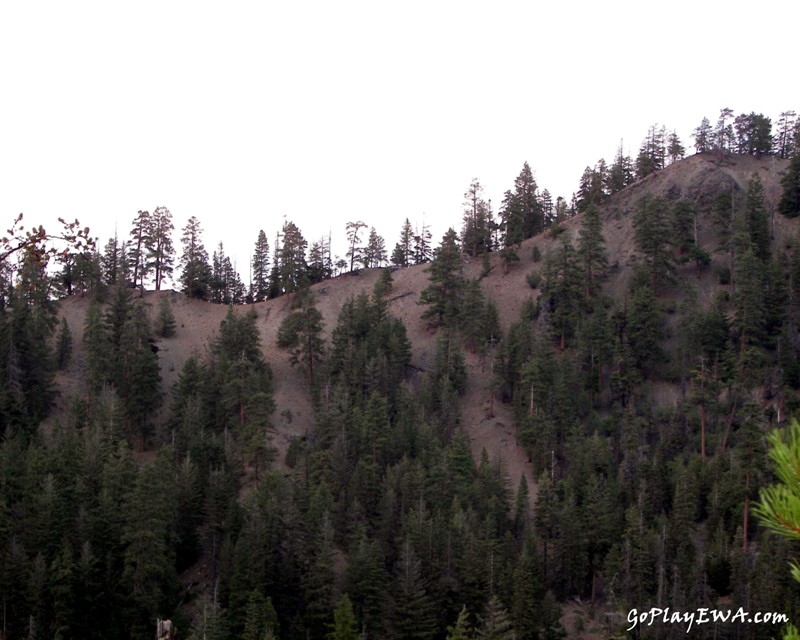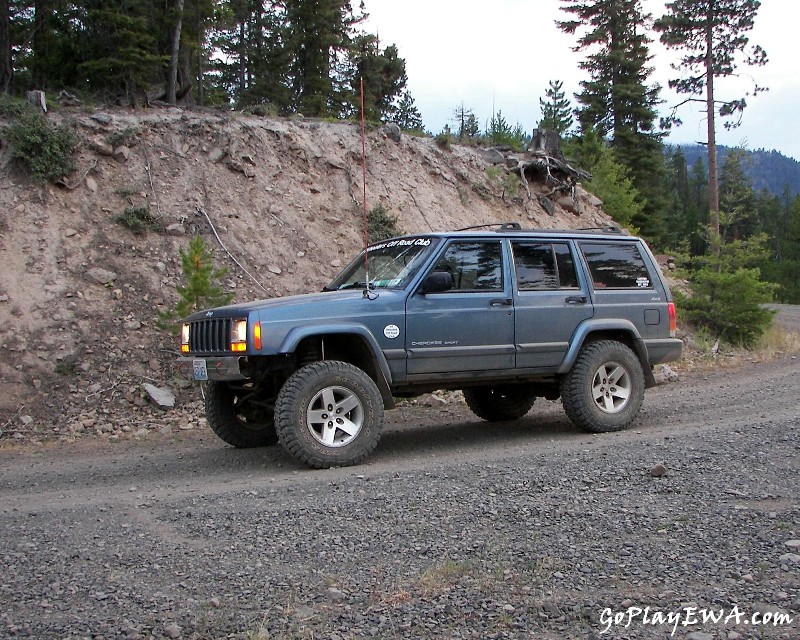 The Lower 4W601 (Pucker Ridge) Trail Head looked harmless.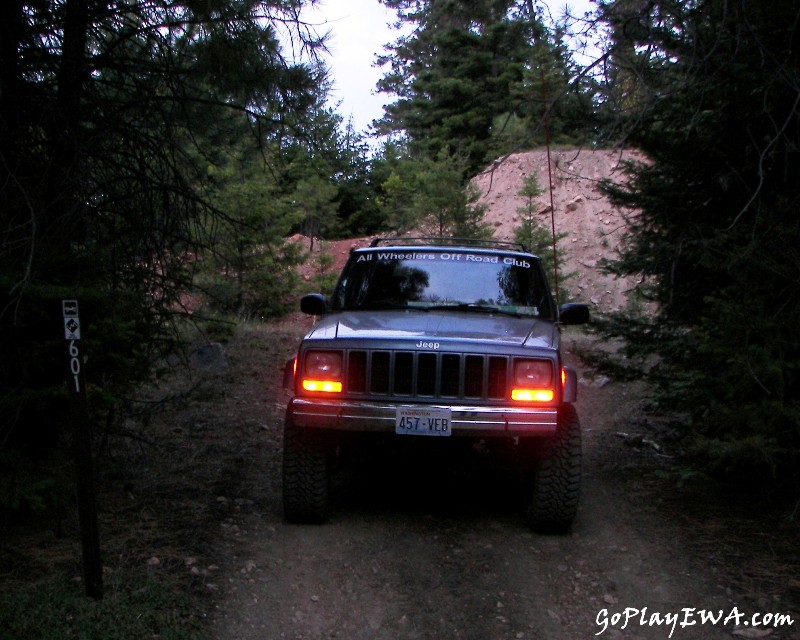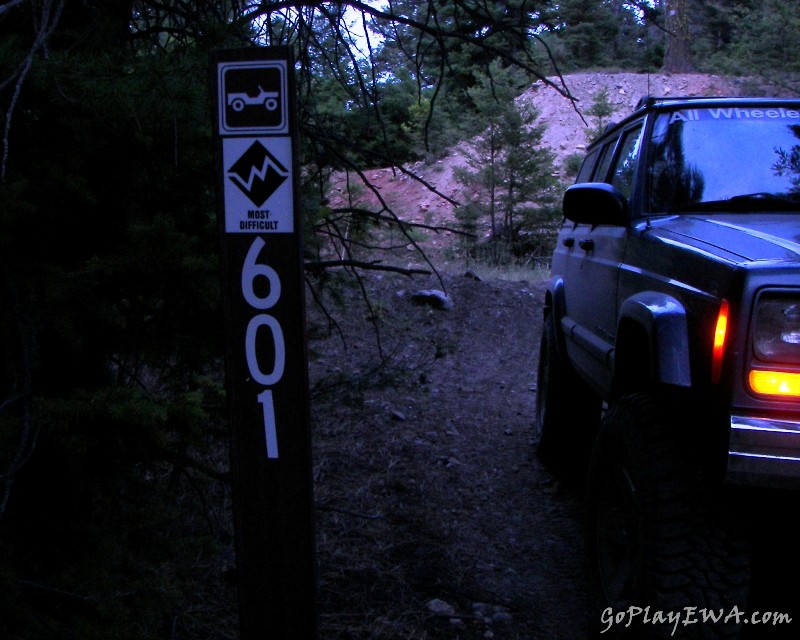 Next we took FS550 across to FS1203 and then ran FS1202 to FS571.
We turned up 4W608 to see where we were having the work party on Saturday.
This was a fun day exploring with the family.
---