Top Member Challenge
Hosted by Eastern Washington Off Road
Report by Clay Graham. Photos by Clay Graham / Eastern Washington Off Road
On January 17th, 2009 we had our All Wheelers Off Road Club's yearly challenge for Top Member on Cowiche Ridge in the Ahtanum State Forest. The challenge was to get up the mountain through the snow drifts and get the marker before other members.
This year we had five members competing which drew straws to get their place at the starting line on C-1000 near South Fork Cowiche Creek.
Here is the order of the challengers at the starting line:
1st BlindPilot – TJ
2nd Nevada – Toyota truck
3rd Havo – Toyota truck
4th Waycrazy – CJ5
5th Colemancooler – Toyota truck
The Judges:
JayW – CJ2A
Black-in-black – Toyota truck
The rules state they must stay on the Green Dot trail and only pass in areas where no damage would happen to the land. The first part of the trail did not have places to pass.
BlindPilot way out in front.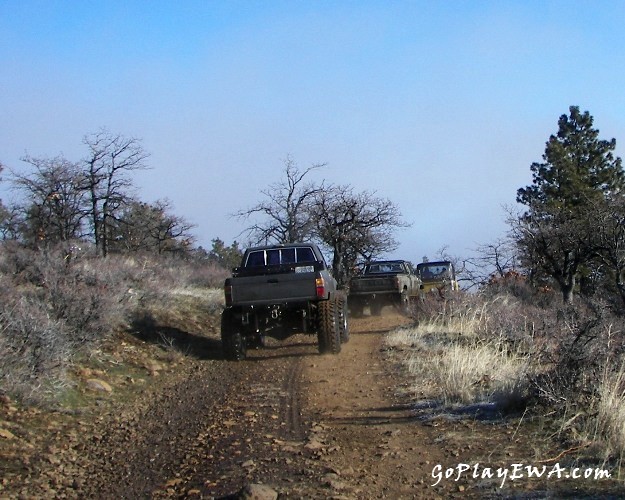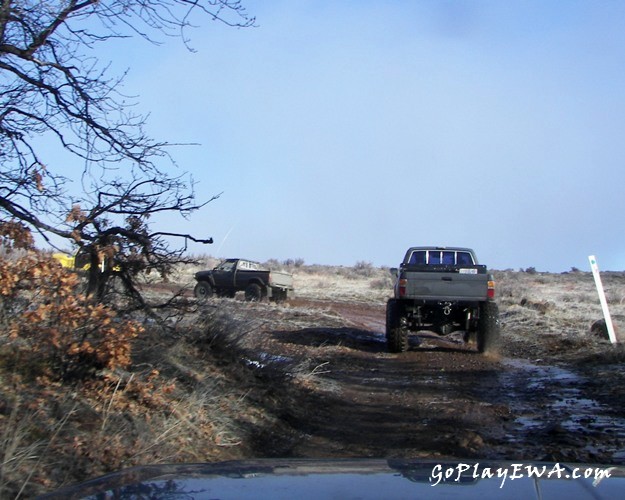 Up on top we had some local wheelers sabotage the challenge by getting in our pack.
Waycrazy broke a u-joint and had to drop out of the challenge.

The challengers and judges got spread out since the other group would not let them pass.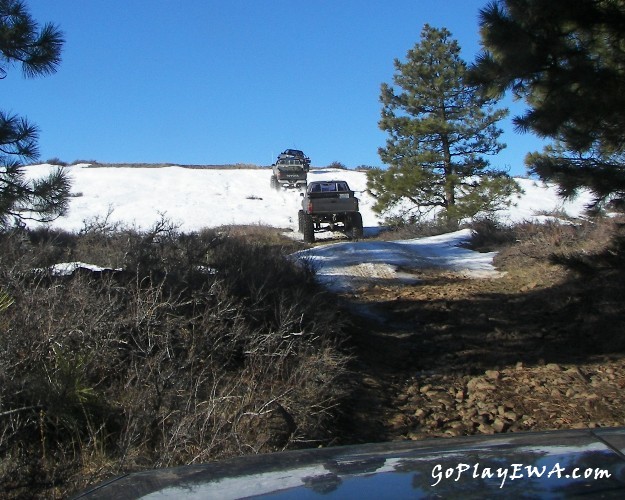 I got stuck behind this Toyota from the other group so I did not get many more challenge pictures.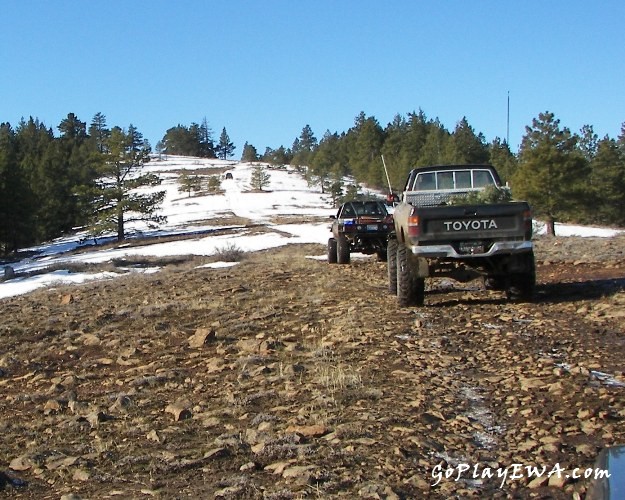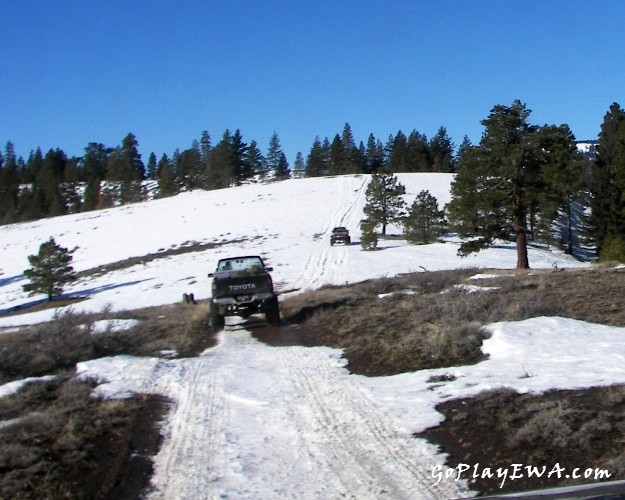 Here is the finish line.

The 2009 All Wheelers Top Member Challenge winner was BlindPilot.
Fatboy presenting the TMC trophy to BlindPilot.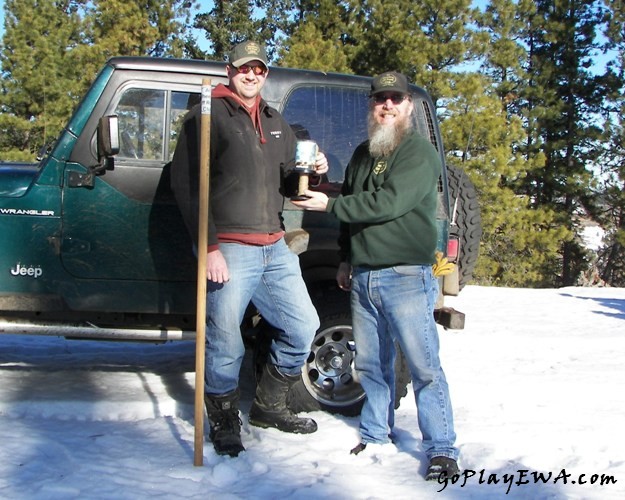 The prizes BlindPilot got were a set of Rough Country Roll bar Grab handles donated from Ron the Parts Guy and a Club t-shirt donated from Ceg.
The challenge was over and time to play.
A view of the fog in the valleys.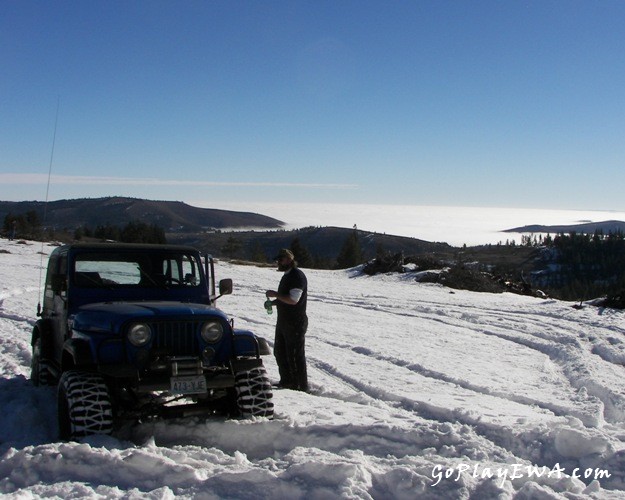 Ceg stuck again! Colemancooler and Jeepscum helping out. Thanks guys!

I was stuck good. Black-in-black winched me up the hill. Thanks!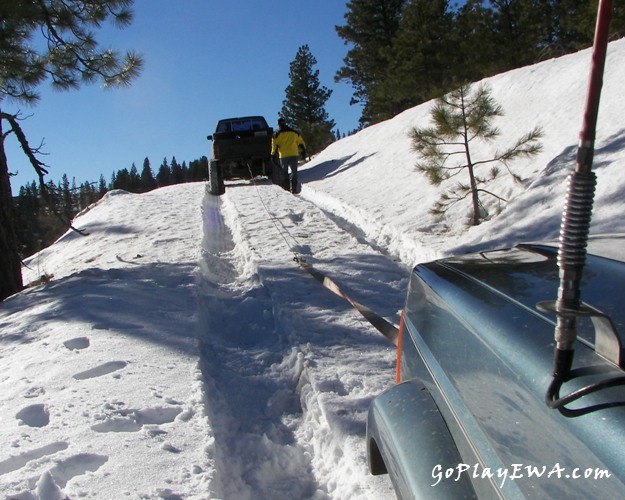 Colemancooler working it.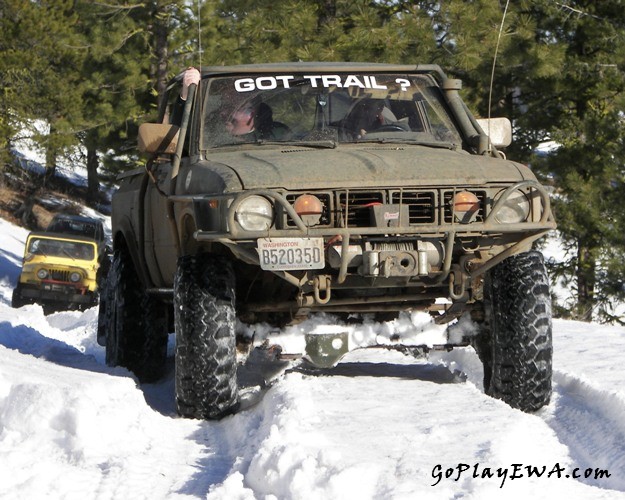 Waycrazy got a u-joint from Roller bear and was back on the trail.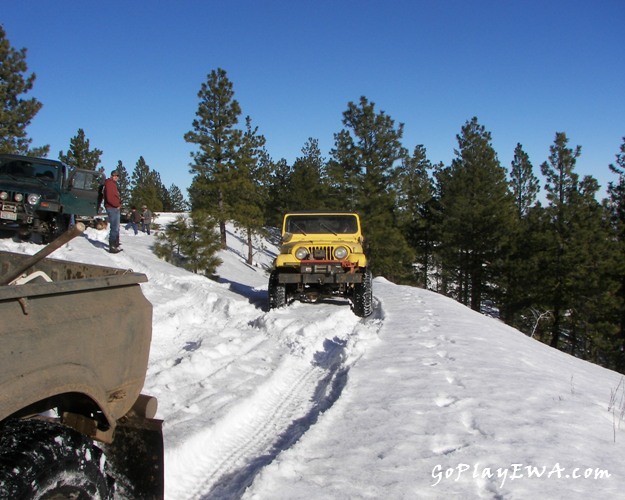 The next part was hard to get through with all the deep ruts.
Roller Bear stopped to air down more.

This climb took out another u-joint on Waycrazy's CJ.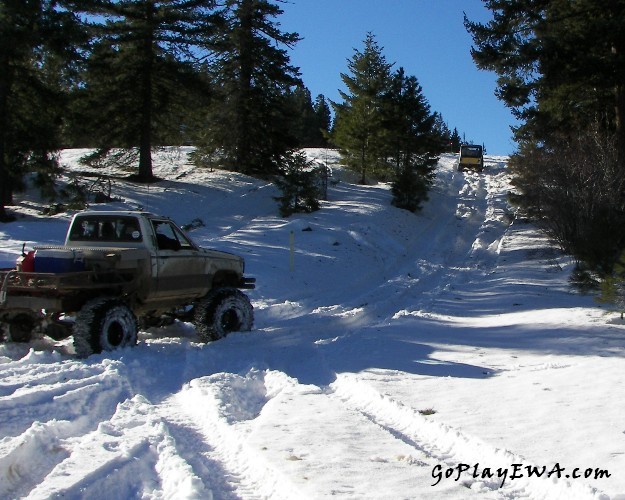 We all worked our way up as Waycrazy worked on his rig.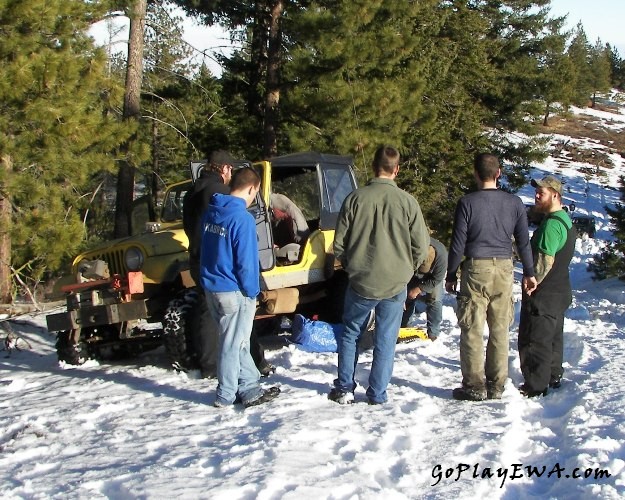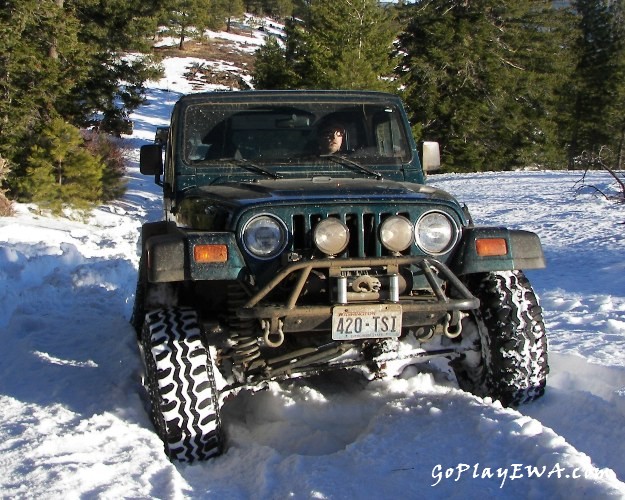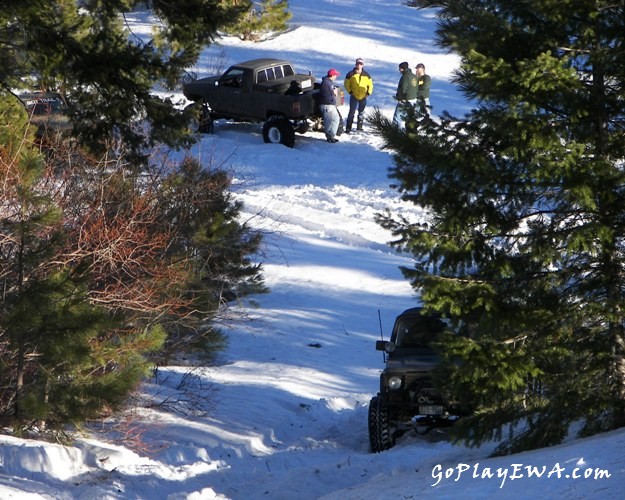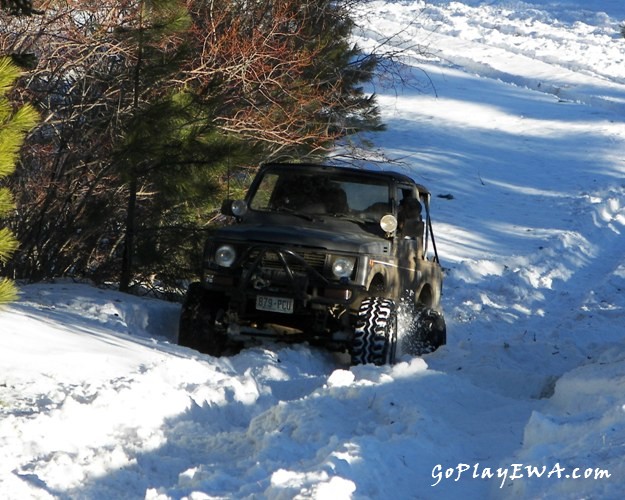 And the kids played.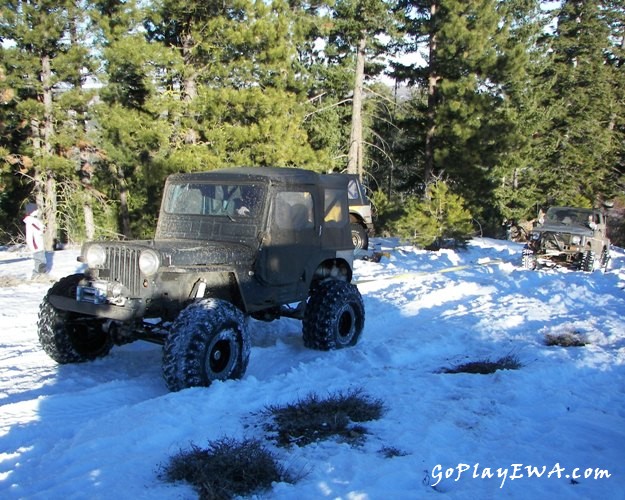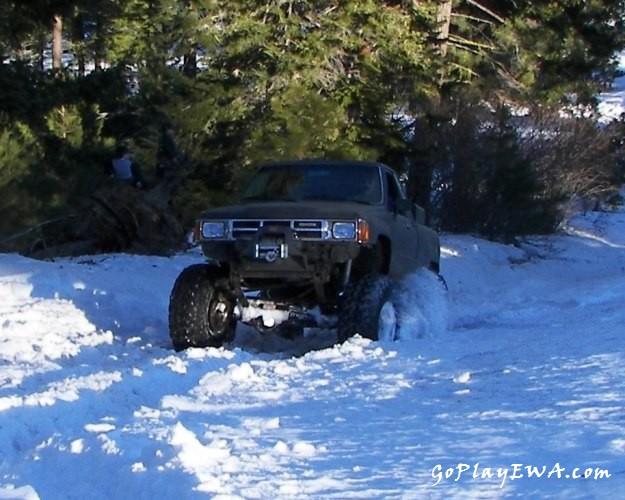 Some decided to head home since the snow sucked. It was deep and would not pack.
I am not sure why they wanted to leave the sun to drive down into that fog.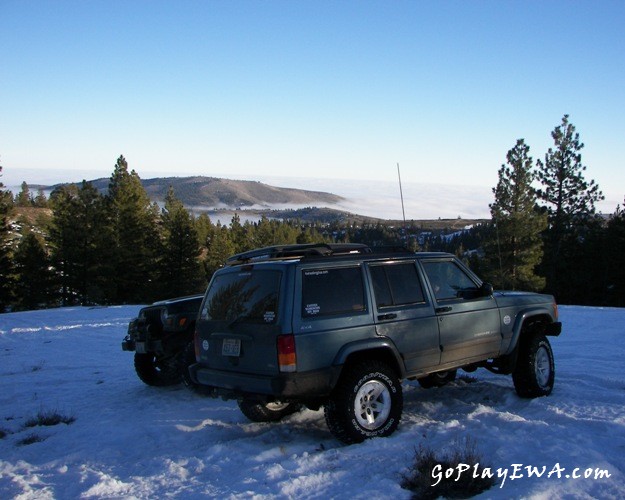 We played a little on top and decide to head back down.
Some of us want to play on another ridge and some wanted to go home.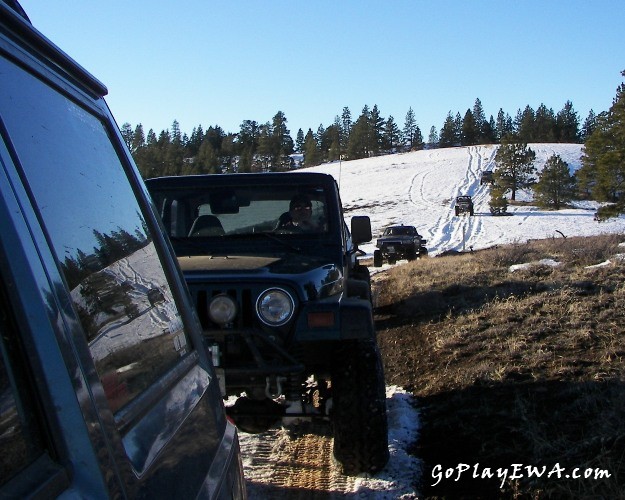 Yeah that fog sucked.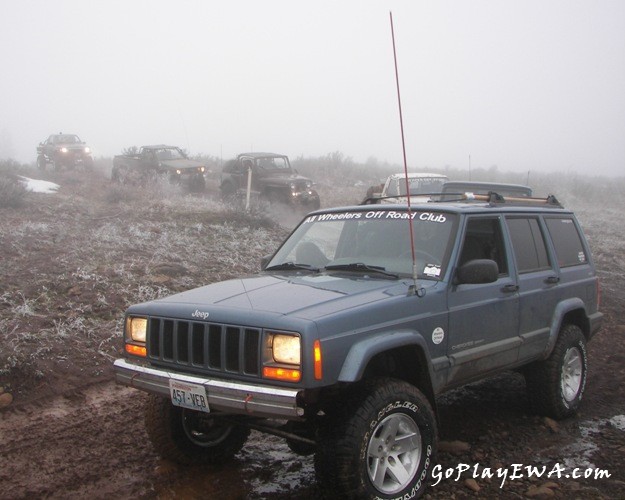 Down on Cowiche Mill road, we parted ways.
We had four rigs that headed up toward Jumpoff to play in the snow.
The ice on Cowiche Mill road was thick and slick.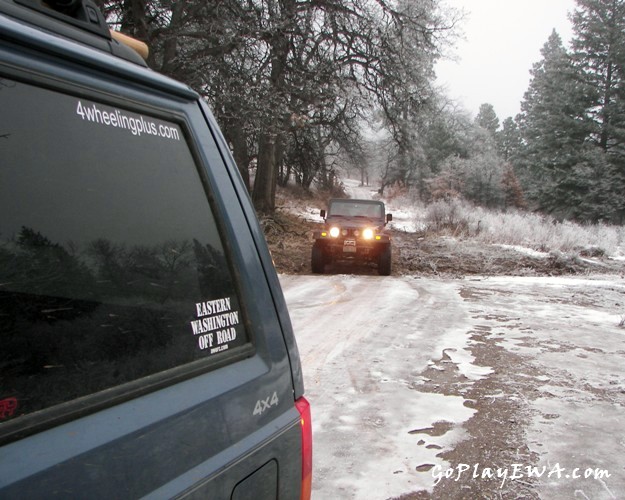 We made it out of the fog to find a big drift we could not cross.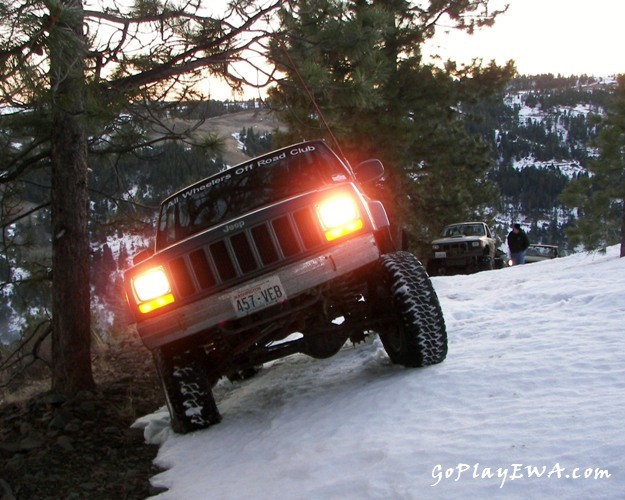 We turned around here to go back down.

We took up a different Green Dot road to get up onto Hatton road.
We found more deep snow for me to get stuck in.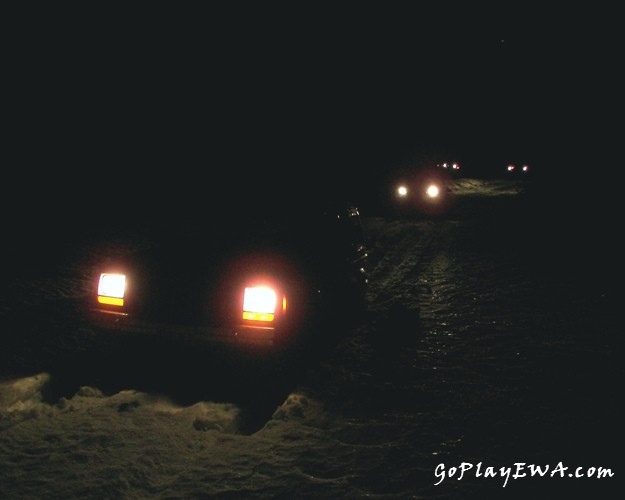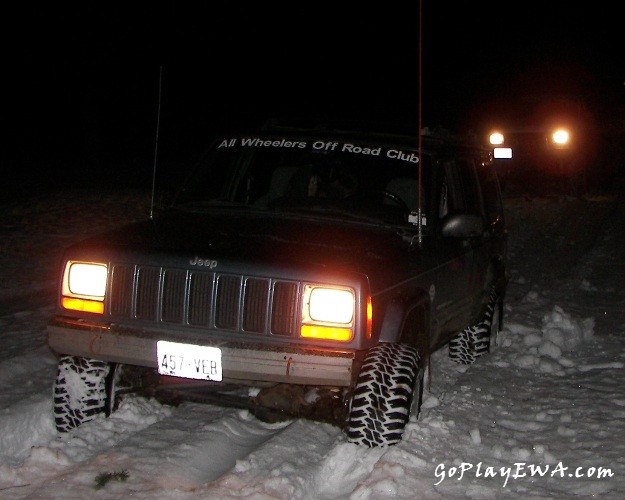 Thanks guys for pulling my low rider around!
This was a very fun time thanks to all the members, judges and guest that came.
---