Selah Sweets Special of the Day
.75 cents off 4 oz packages of Caramel Popcorn!
We are open until 6 PM tonight.
Selah Sweets
3250 Selah Loop Road, Selah, WA 98942
Check our facebook page for daily Hours & Specials.
Most custom snack orders done within 48 hour notice.
Serving Yakima Valley shaved ice all year long!

---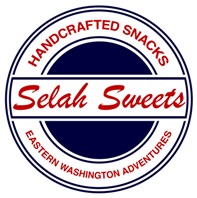 Selah Sweets
Shaved ice, Fudge, Souvenirs, and custom ordered snacks.
Inside and outside seating at the shop. Off site catering.
Eastern Washington Adventures
is an Outdoor Recreation Information Center that holds many free events.
---
---