We are Mobile!

Selah Sweets is going totally mobile. The food truck and catering part of our business has picked up and we do not have the time to man a store front. You can use your Shaved Ice and Fudge Punch Cards wherever you see us open. We still make custom snacks to order in our WSDA approved kitchen in Yakima. If you need something, give us a call at 509 698-4244 or e-mail homemade@vps45792.inmotionhosting.com.
Have an Ice day!

Selah Sweets
Check our facebook page for vending locations.
Most custom snack orders done within 48 hour notice.
Serving Yakima Valley shaved ice all year long!

---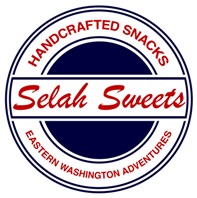 Selah Sweets
Shaved ice, Fudge, and custom ordered snacks.
Off site catering.
Eastern Washington Adventures
is an Outdoor Recreation Information Site that holds many free events.
---
---