#throwbackthrusday –
April 29 2012, Wildfire Awareness Week at Ahtanum Campground.
On Sunday April 29th, 2012 the Department of Natural Resources staff and volunteers met up at the Ahtanum State Forest for a campfire pit clean out event in the Ahtanum Campground in celebration of Wildfire Awareness Week. The group worked together to clean out campfire pits to reduce the risk of wildfire due to escaped recreational fires. Smokey Bear was on site to support the groups efforts. The kids got to check out a DNR firetruck and everyone received some cool Smokey Bear promotional items.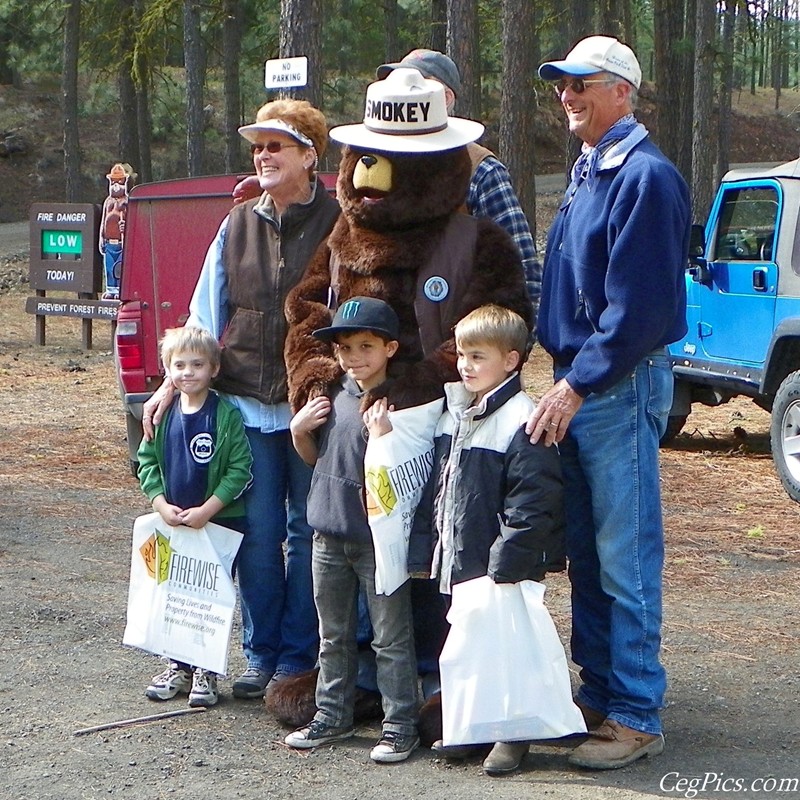 Volunteers with Smokey Bear.