Wildfire Awareness Week:
Ahtanum Campground Campfire Pit Clean-out
Report and photos by Clay Graham / CegPics.com
On Sunday April 29th, 2012 the Department of Natural Resources staff and volunteers met up at the Ahtanum State Forest for a campfire pit clean out event in the Ahtanum Campground in celebration of Wildfire Awareness Week. The group worked together to clean out campfire pits to reduce the risk of wildfire due to escaped recreational fires. Smokey Bear was on site to support the groups efforts. The kids got to check out a DNR firetruck and everyone received some cool Smokey Bear promotional items.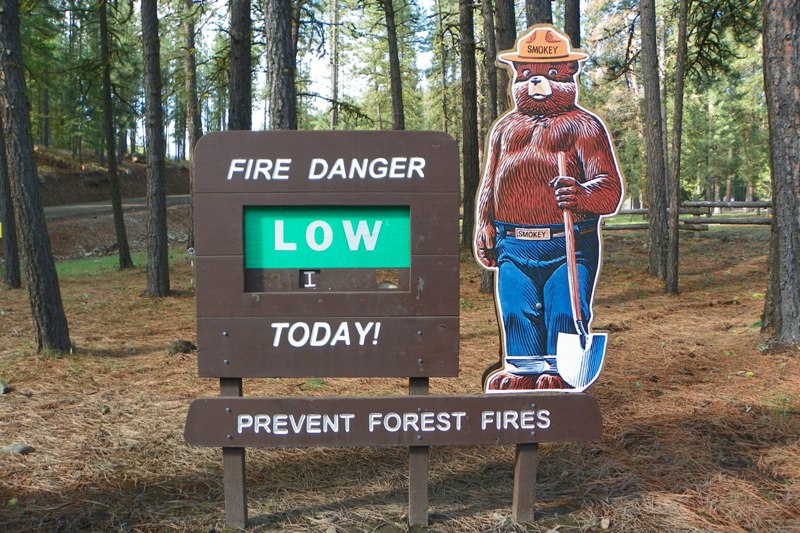 The DNR Education and sign in area.

Free DNR Trust Land maps and info.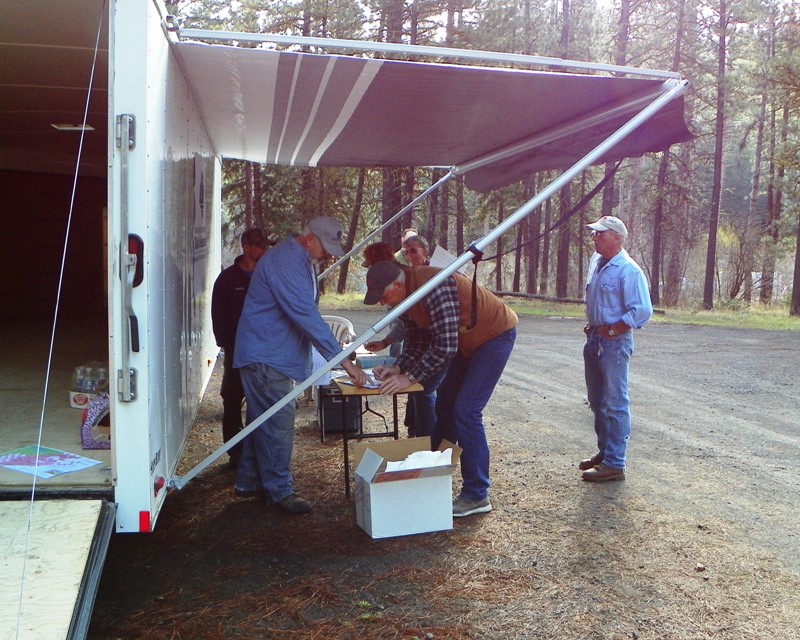 The kids were called over to check out the Firetruck.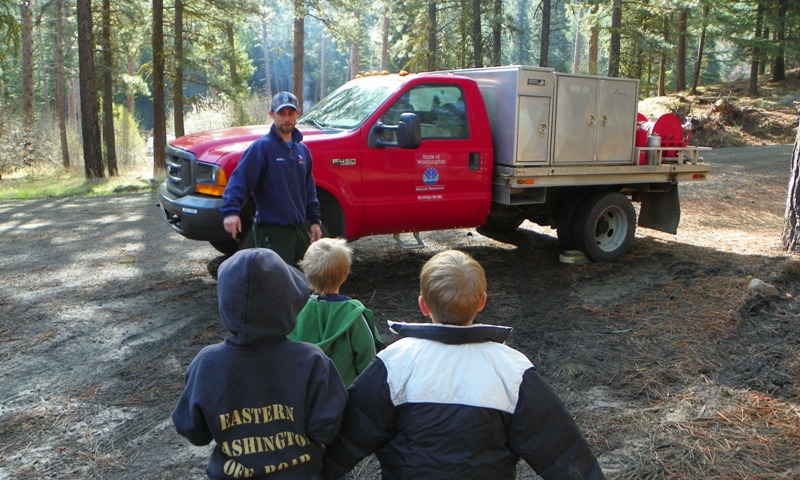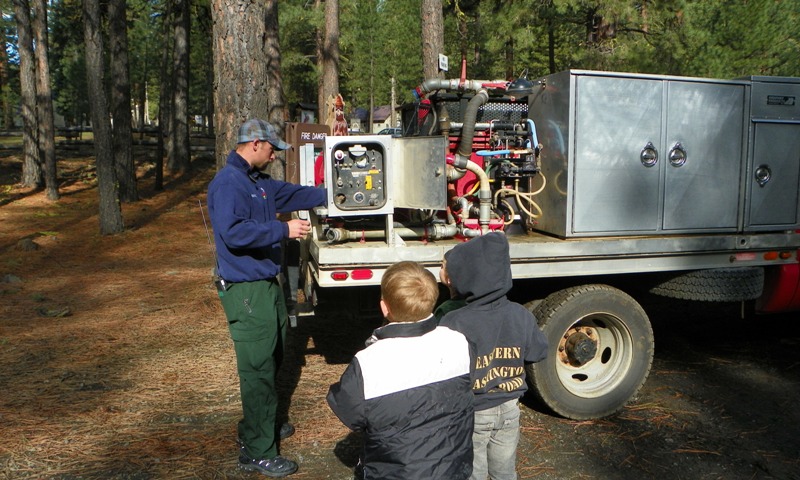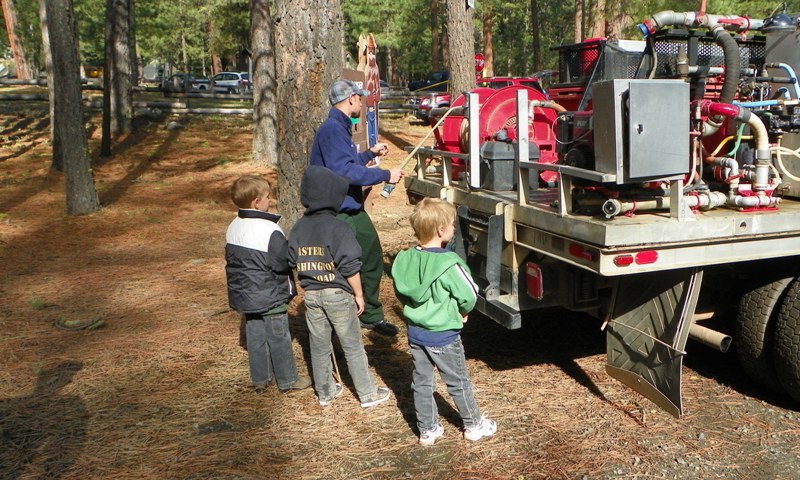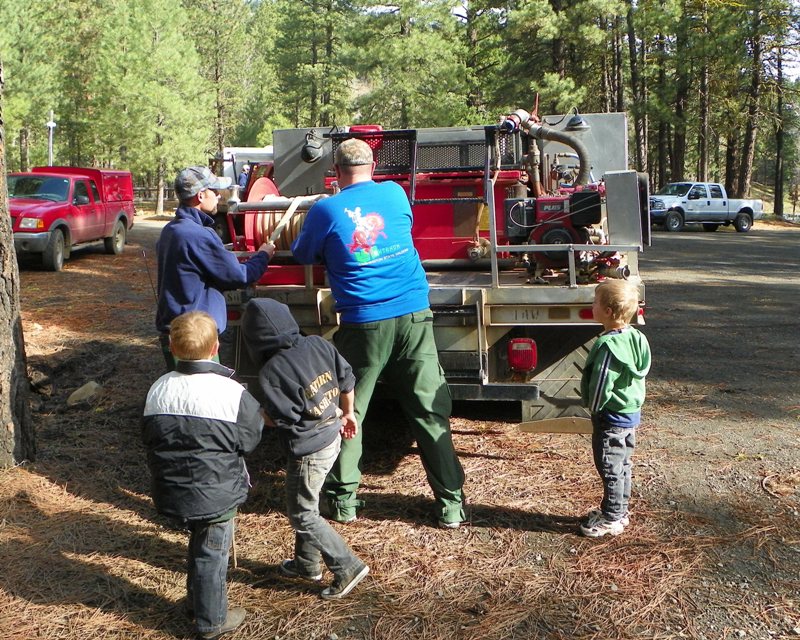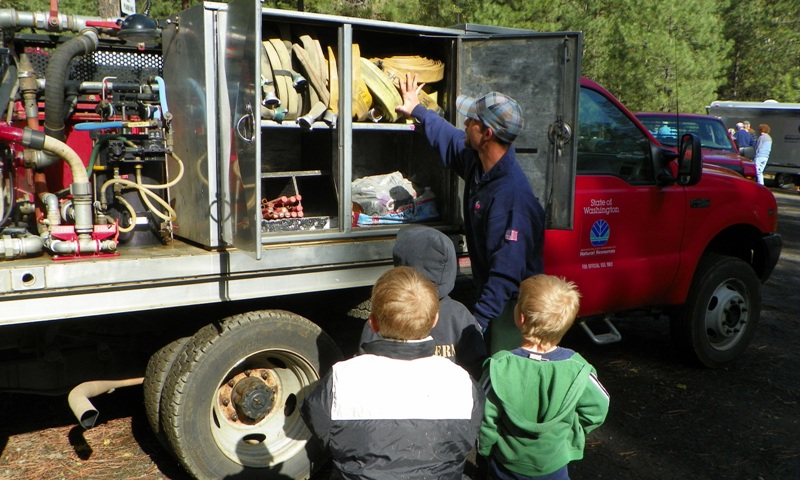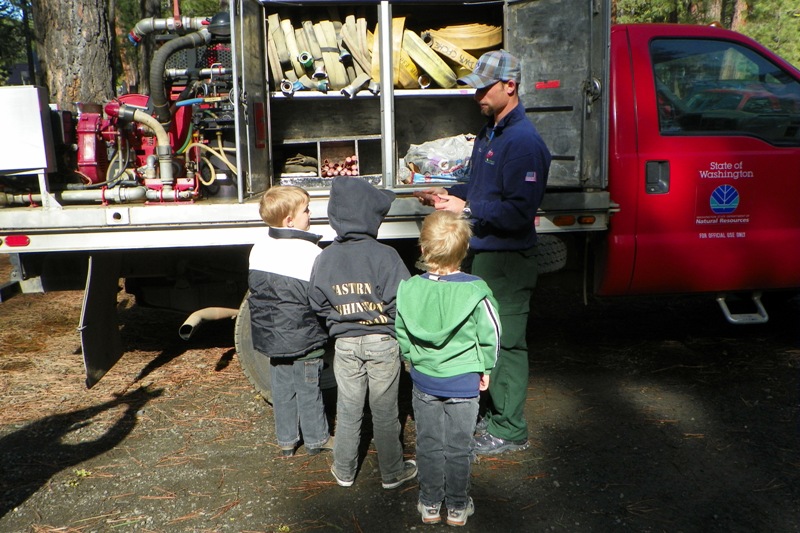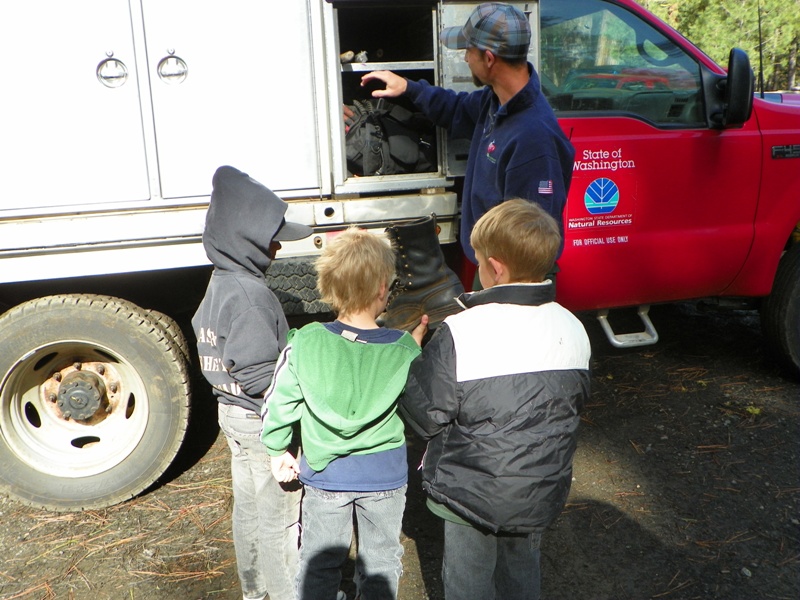 The fun part, getting to use the small fire hose.

Chad finds Smokey Bear.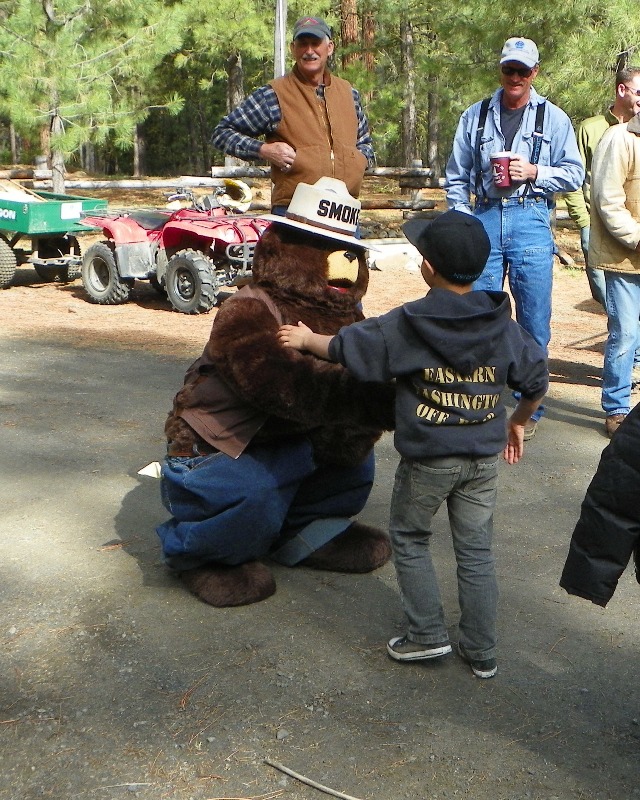 Smokey Bear is very huggable.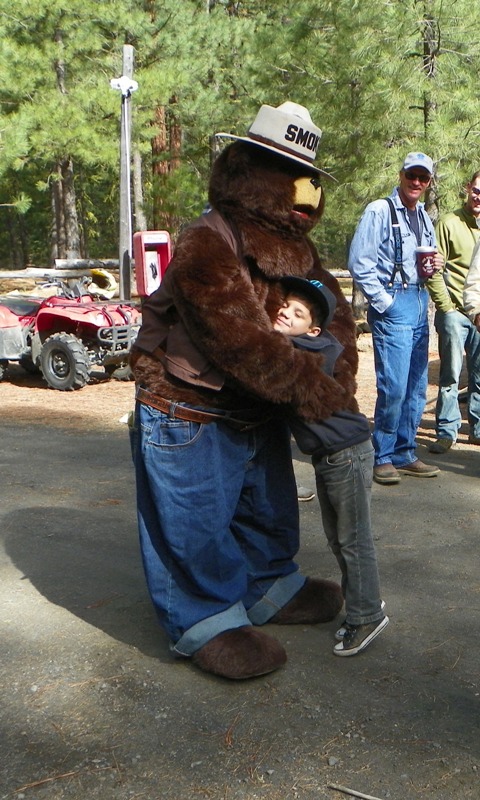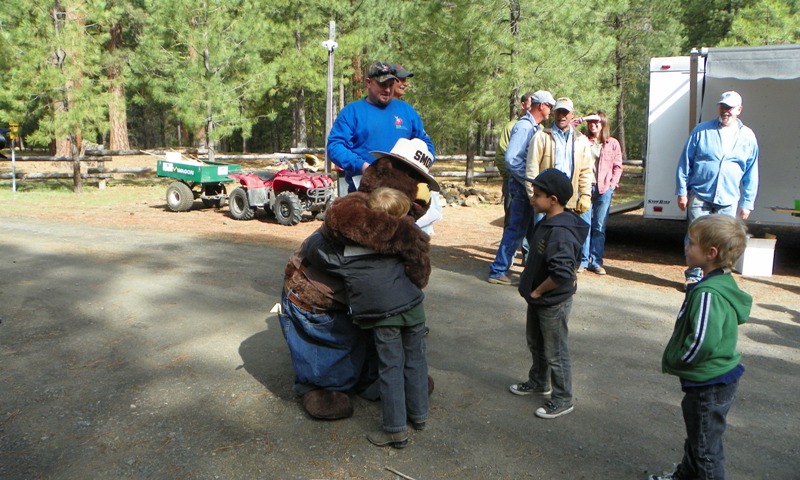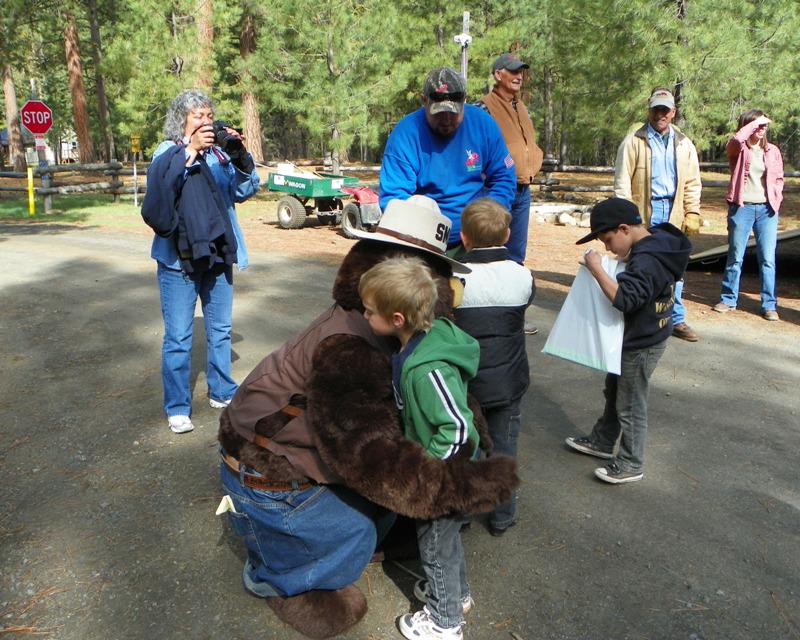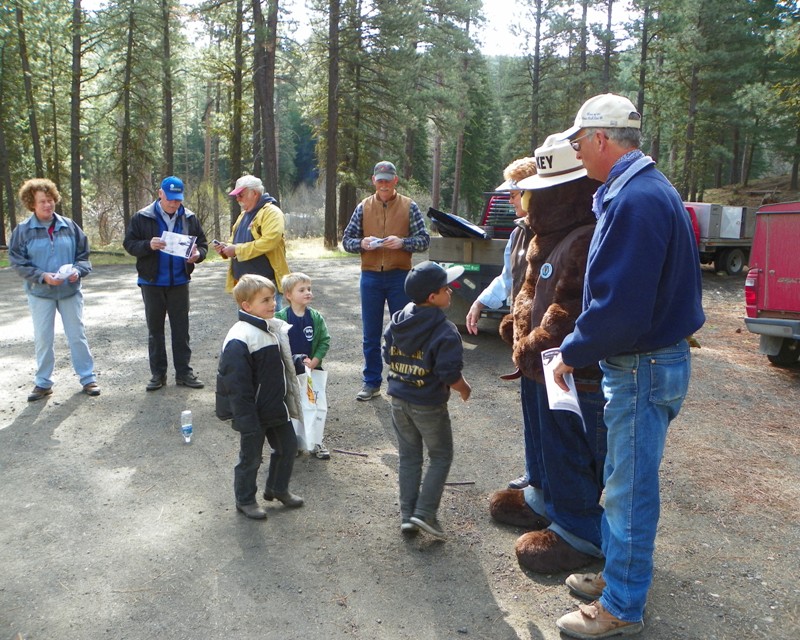 Some pictures with Smokey.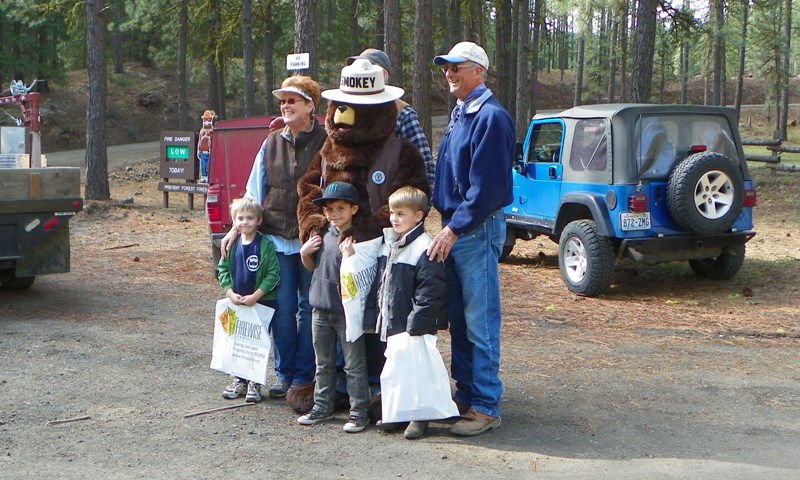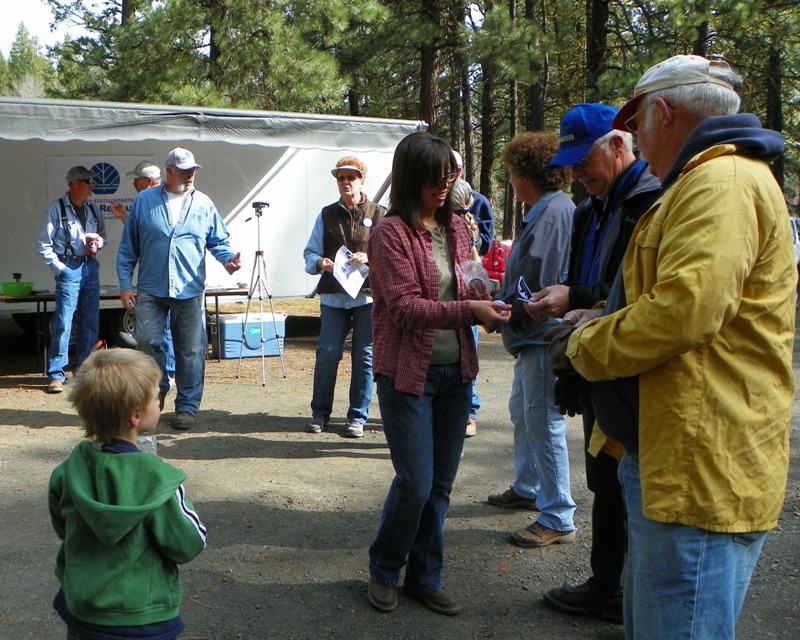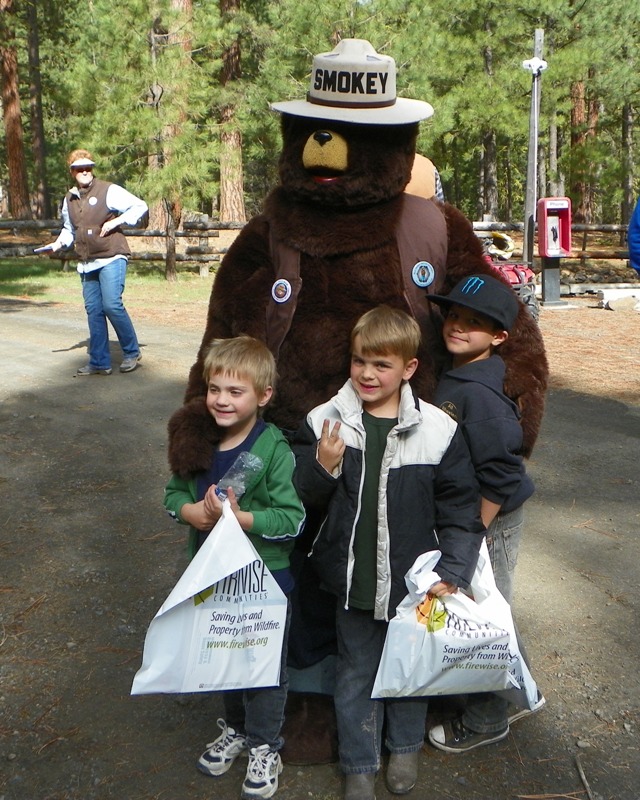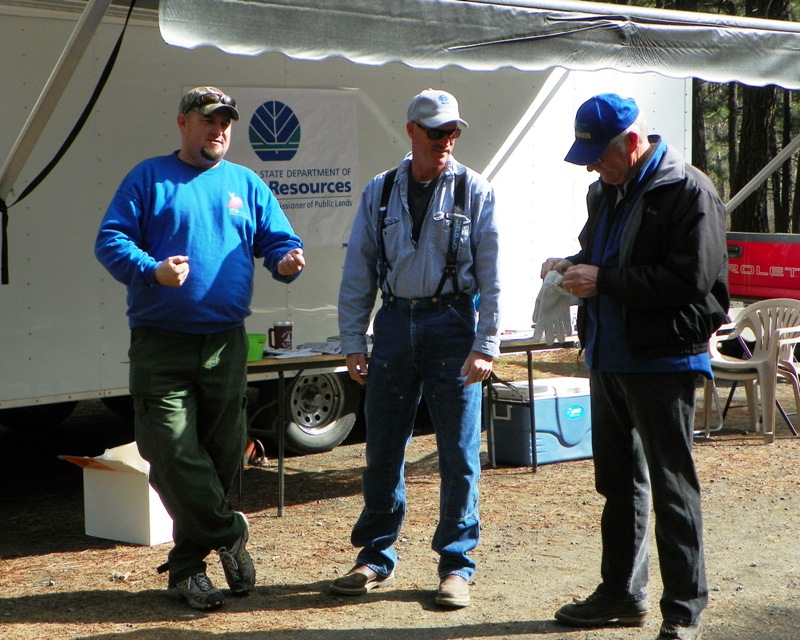 Time to get the tools out.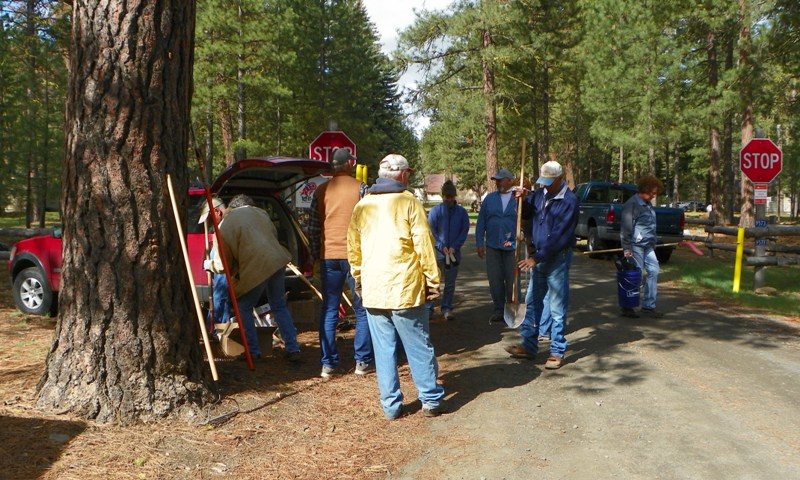 More photos.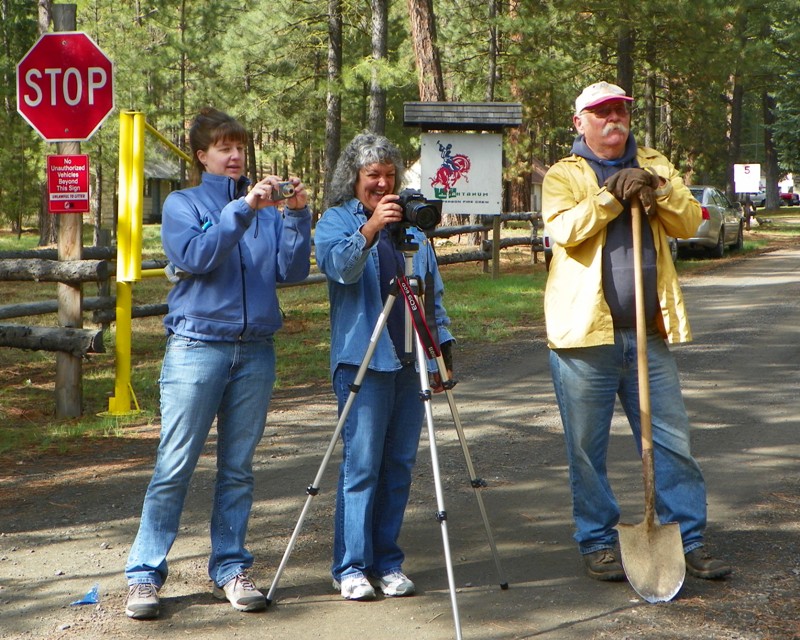 The work starts.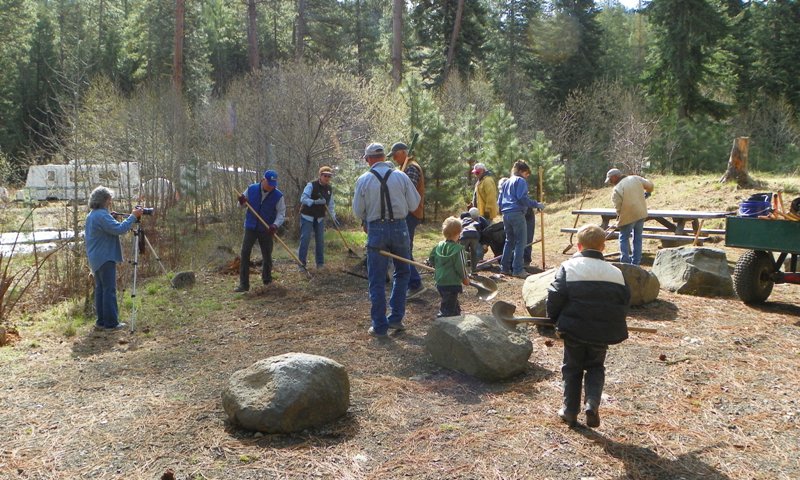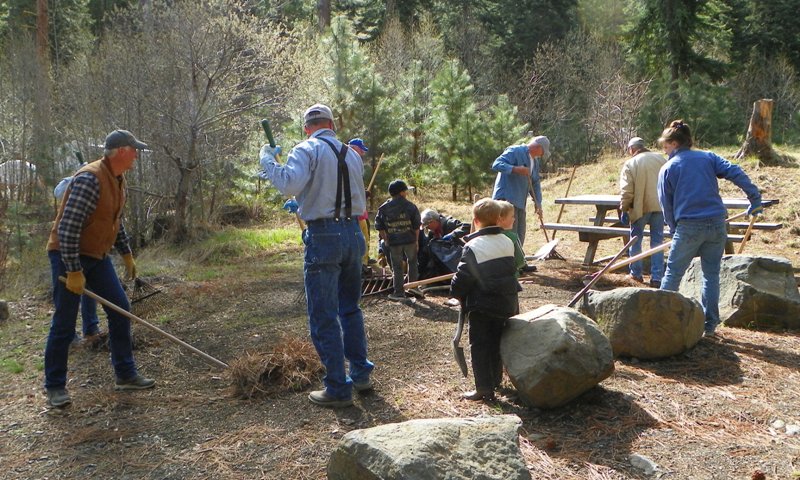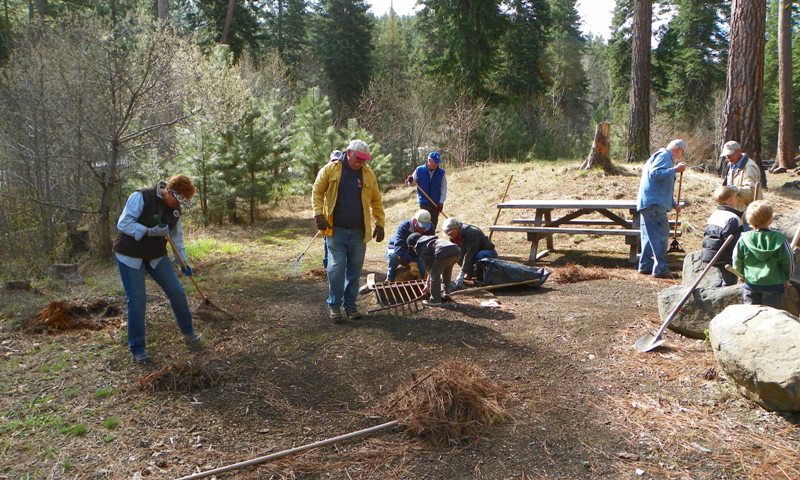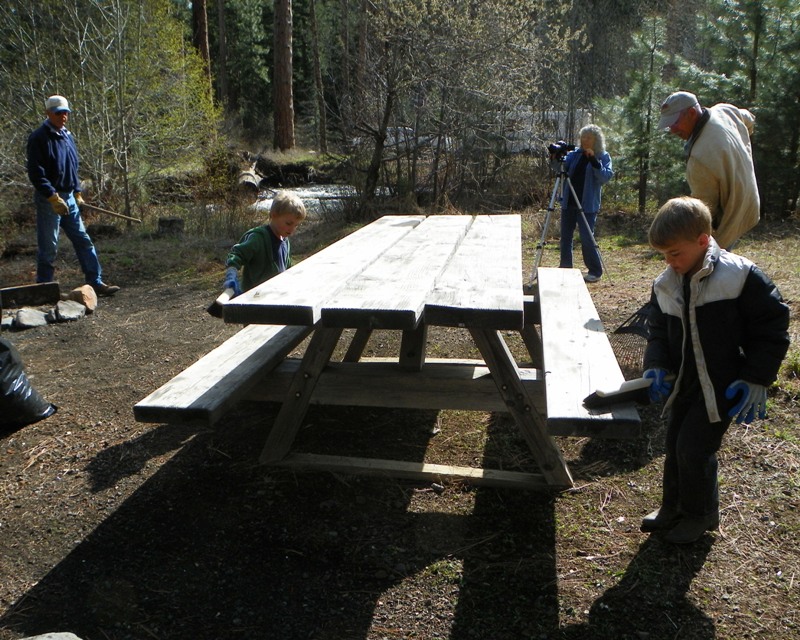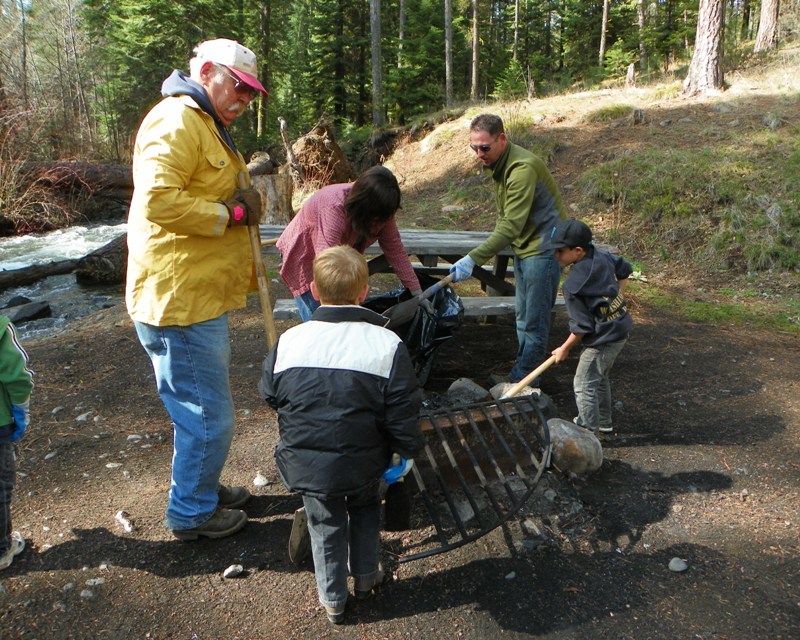 Ron Rutherford looking for the next job to do.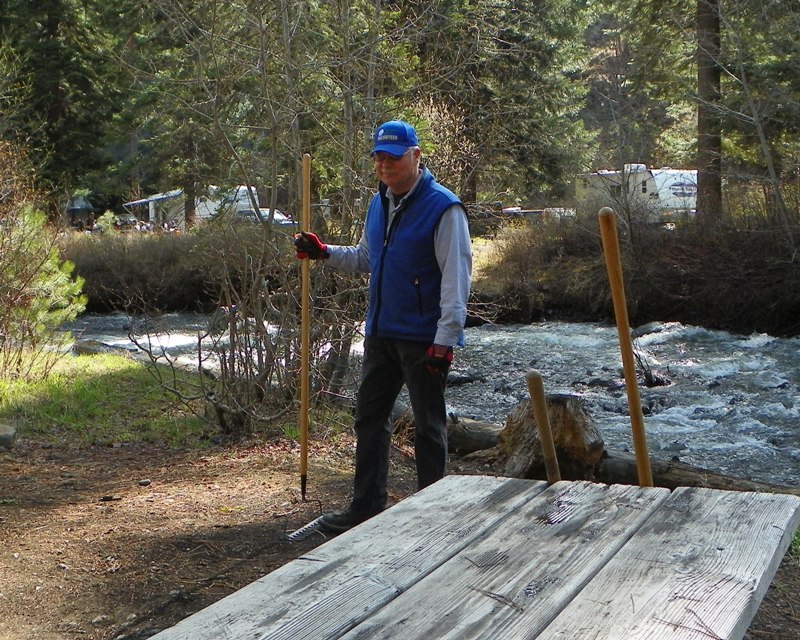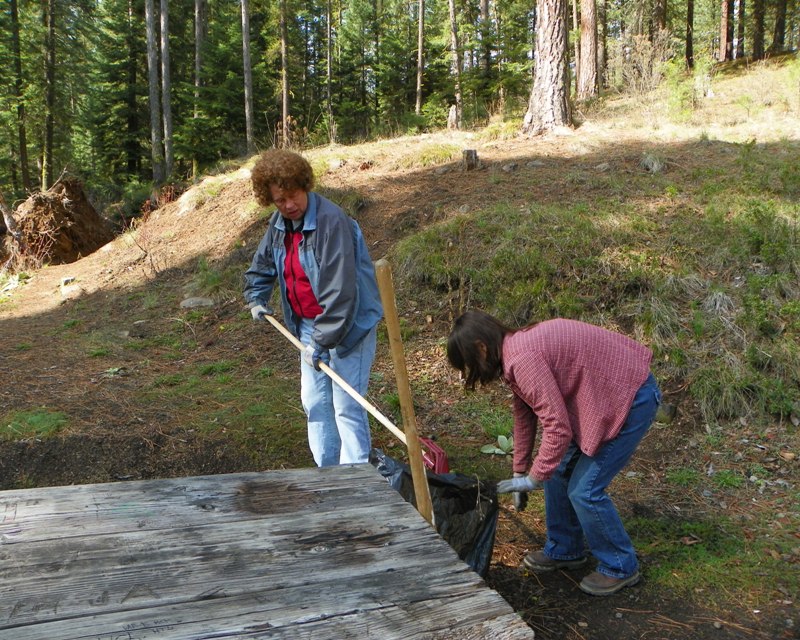 Moving on.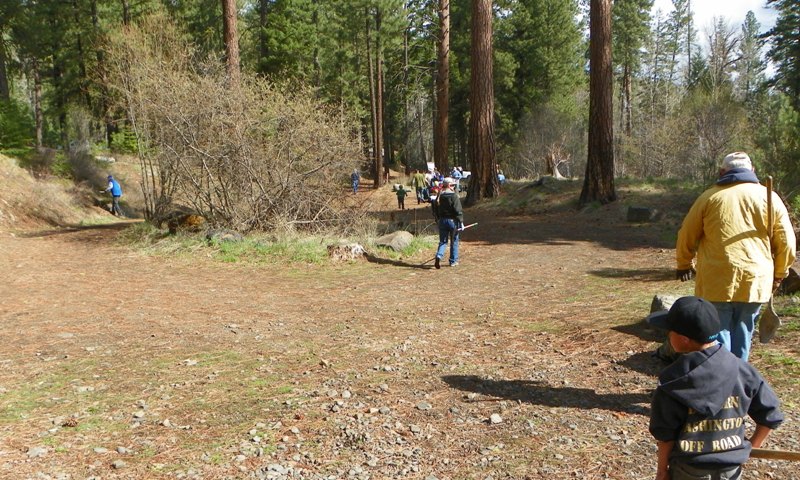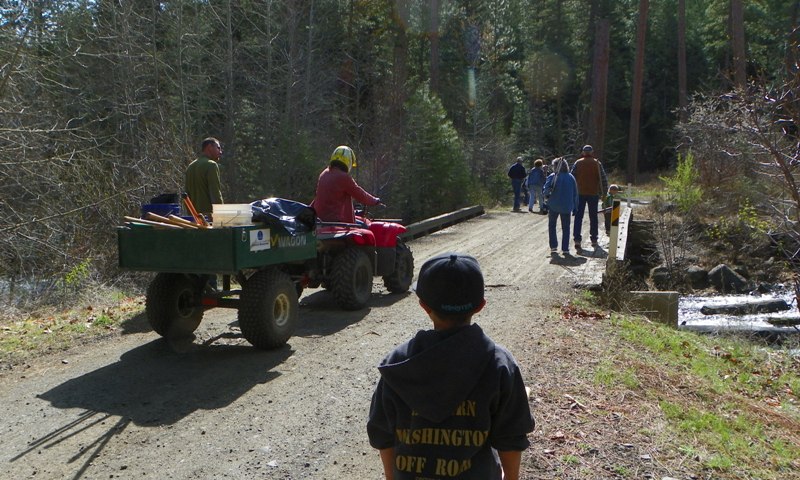 This is the Handicap area.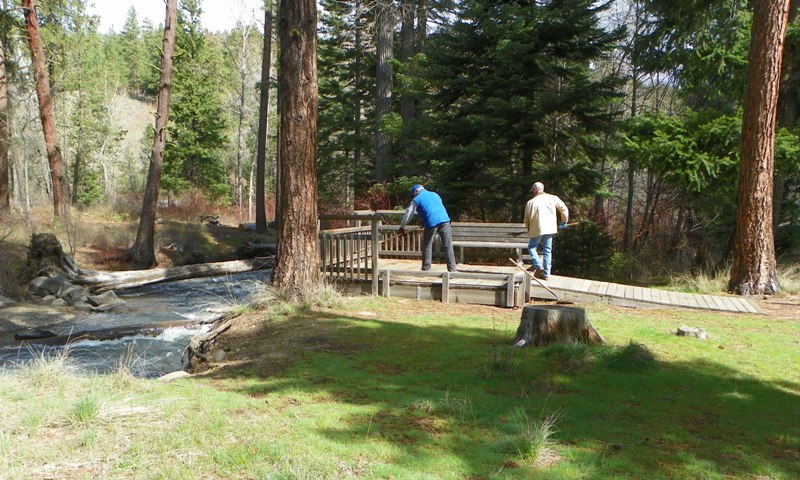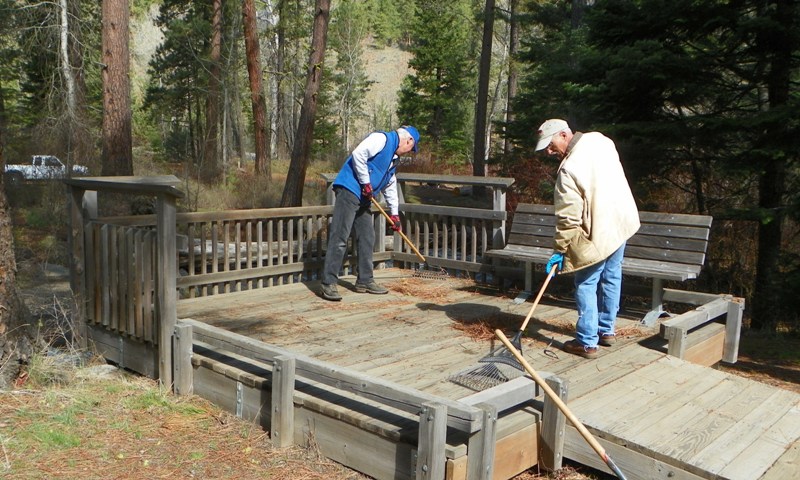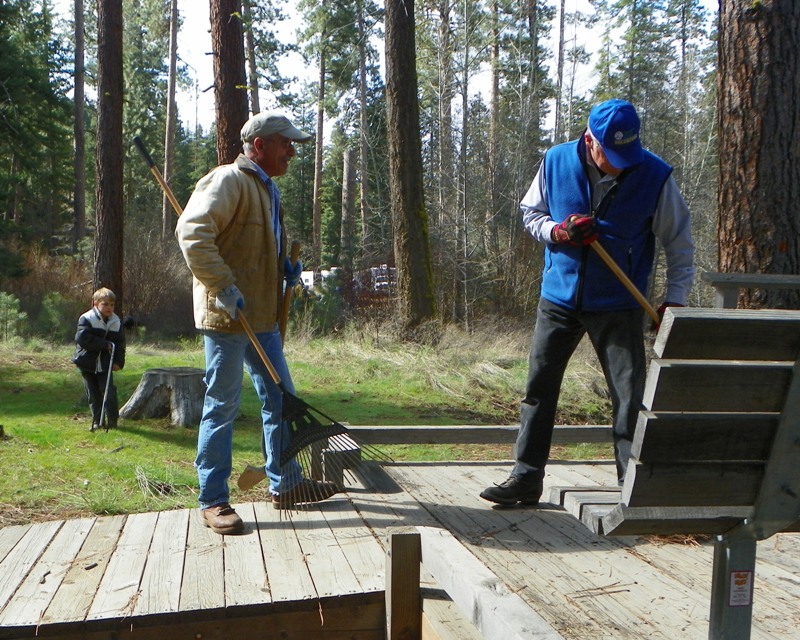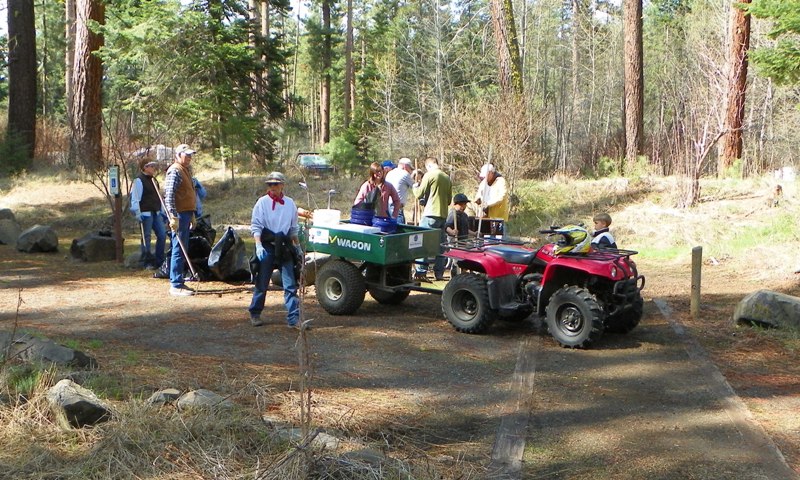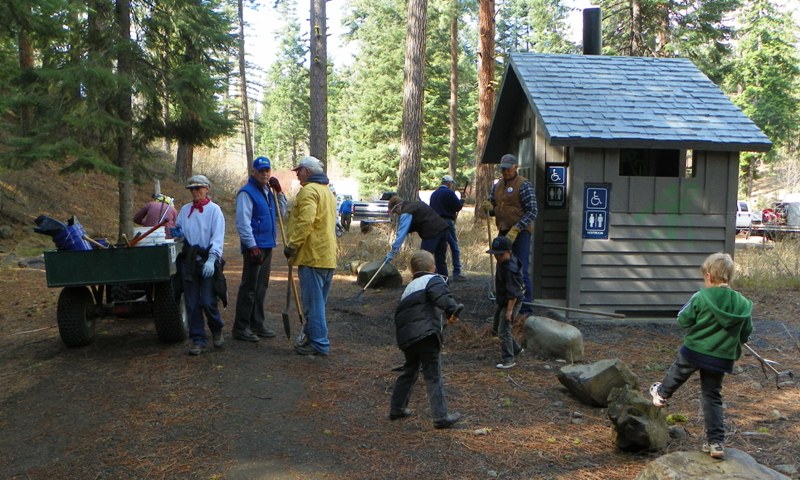 Moving on down through the Ahtanum Campground.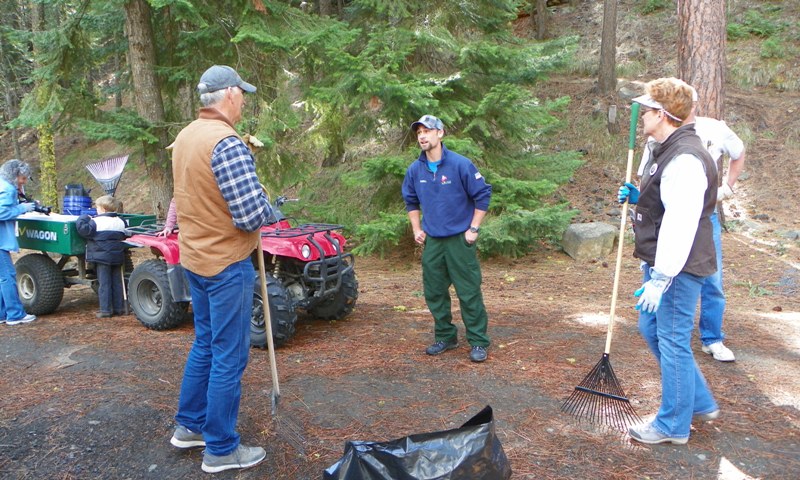 The Eastern Washington Adventures kids getting into using the different tools.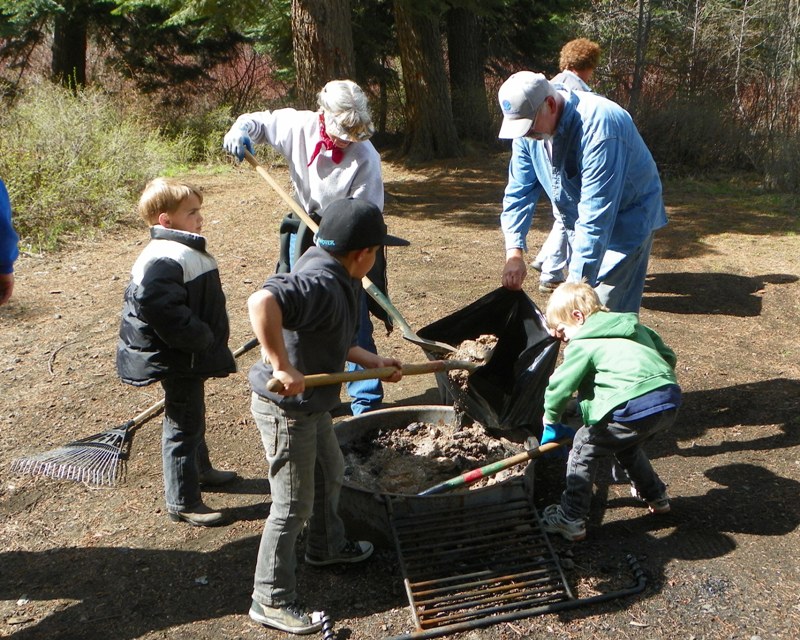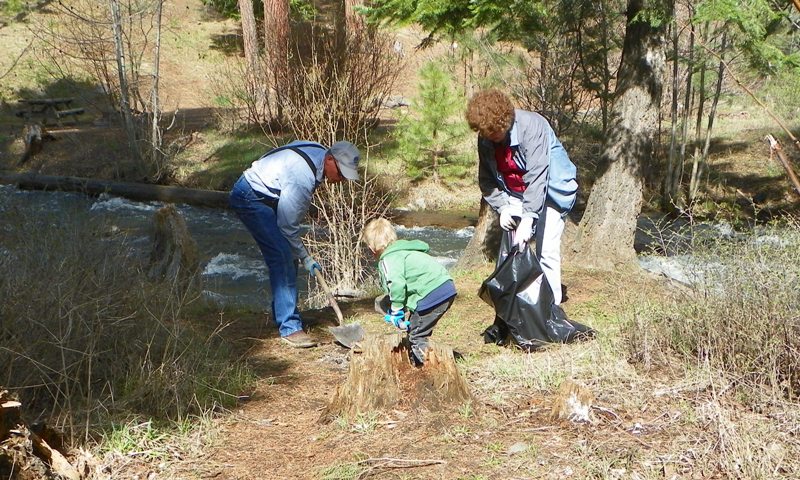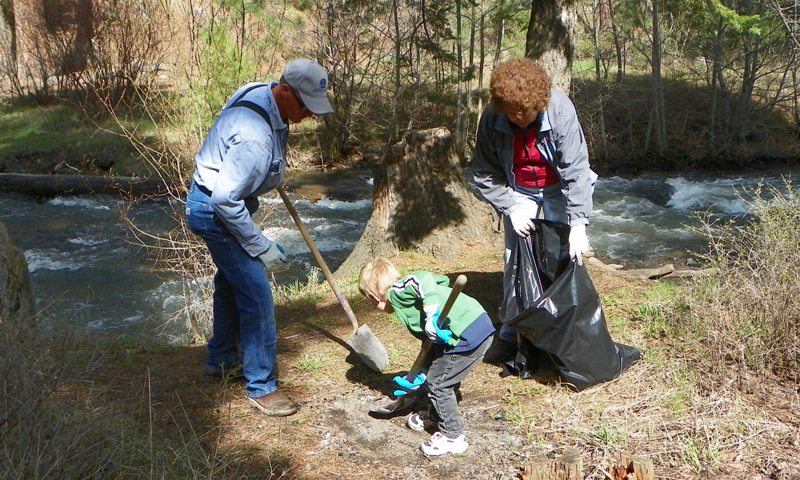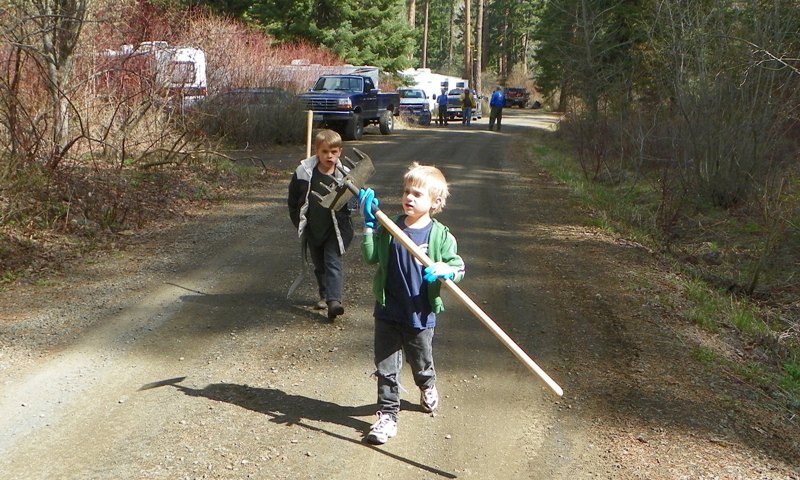 We took a break at the new non-motorized Whites Ridge Trailhead.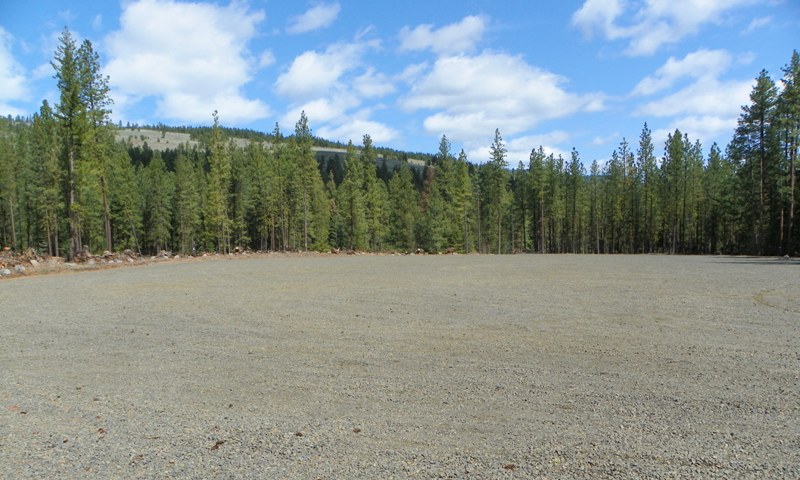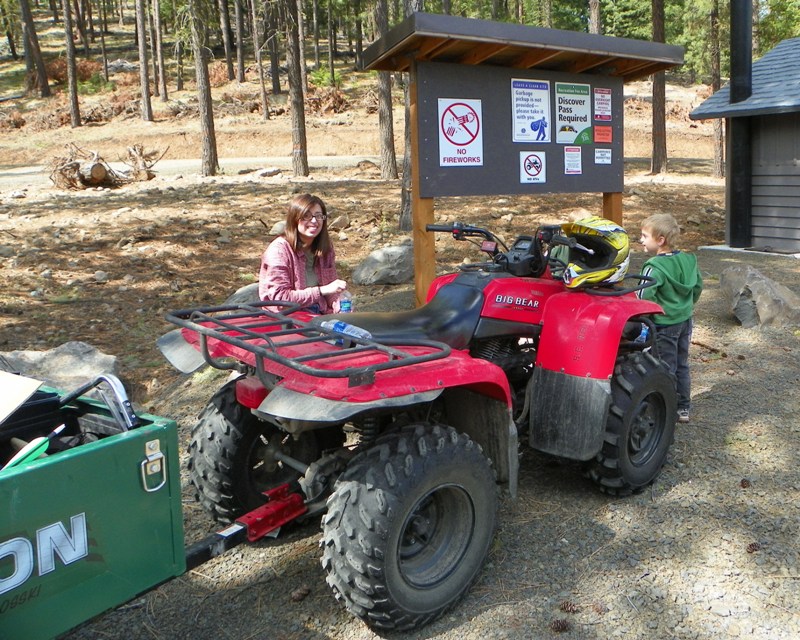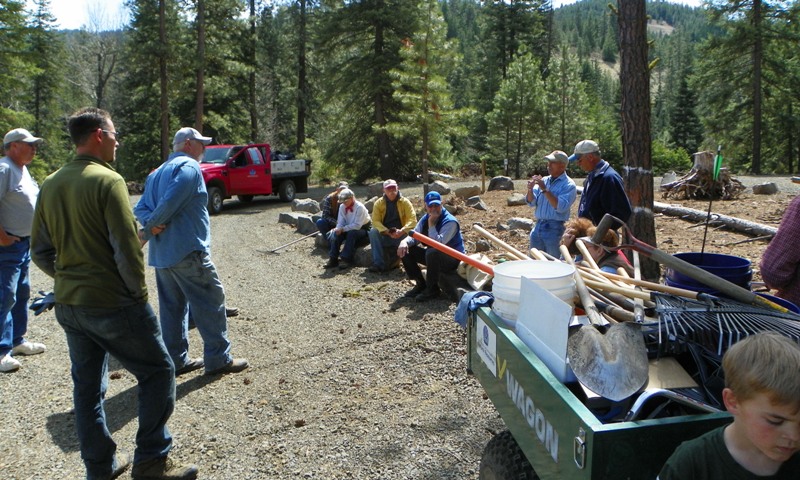 Chad found Smokey Bear walking around checking the forest.

More hug for Smokey Bear.

Smokey Bear had to head out getting a ride in the DNR firetruck.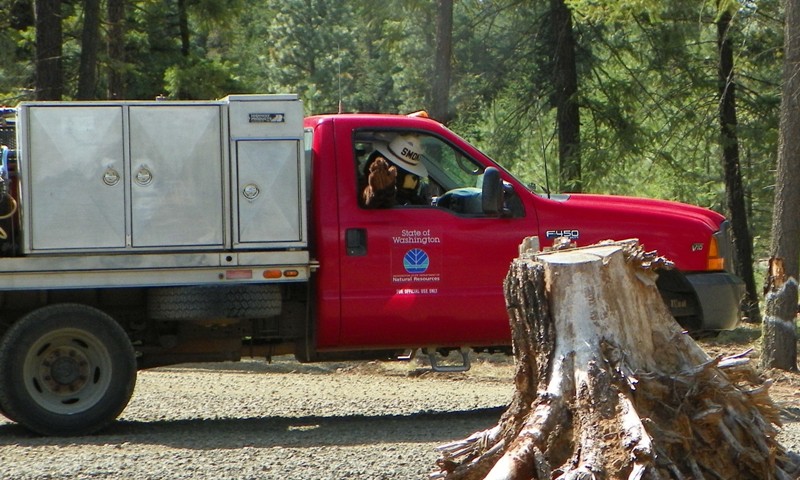 This was a fun day at the Ahtanum State Forest.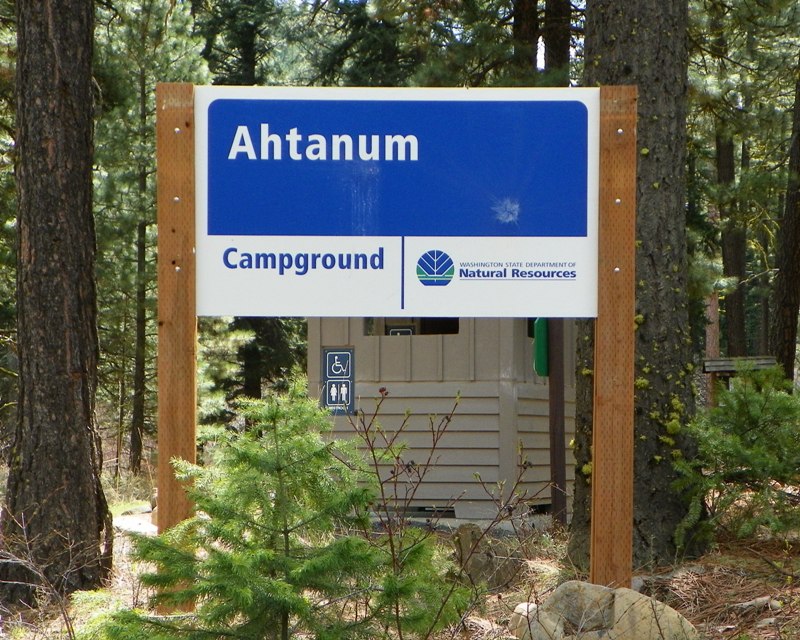 For More Information about this event, please contact DNR Representative Christine Redmond at 360-902-1632 or christine.redmond@dnr.wa.gov.