Leavenworth Christmas Lighting Festival
Report by Clay Graham / Eastern Washington Adventures
On Sunday December 18th, 2011 Eastern Washington Adventures members met up at the München Haus in Leavenworth Washington for our annual Leavenworth Christmas Lighting Festival get together. We had lunch then head out to see things around town. Around 4:30 PM we gathered in font of the gazebo for the main event, the lighting of the town. Great family fun. The day was a lot of fun thanks to the people of Leavenworth that put so much work into making the Christmas Lighting Festival happen.
My family stayed Sunday and Monday nights at the Evergreen Inn so we could enjoy what Leavenworth has to offer through Tuesday afternoon. The kids had fun sledding and shopping. I enjoyed the places you can eat and drink.
We want to thank all the people that came out to this Eastern Washington Adventures get together.
Merry Christmas to all!
Below are the pictures of our Leavenworth Adventure:
Sunday
A nice guy at the Evergreen Inn took this picture of us.
Ceg, 99, Doc, Odo, Charlie & Monster.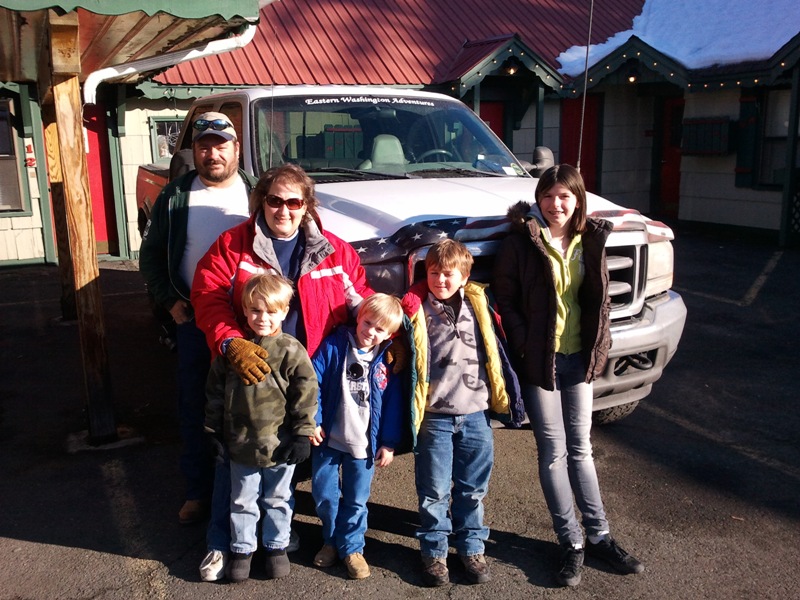 My family with Woody Goomsba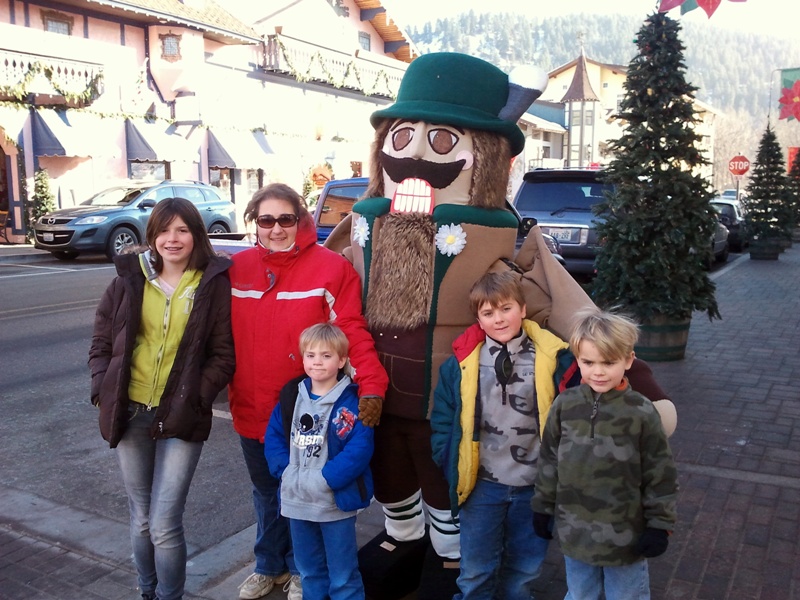 The München Haus where we met up.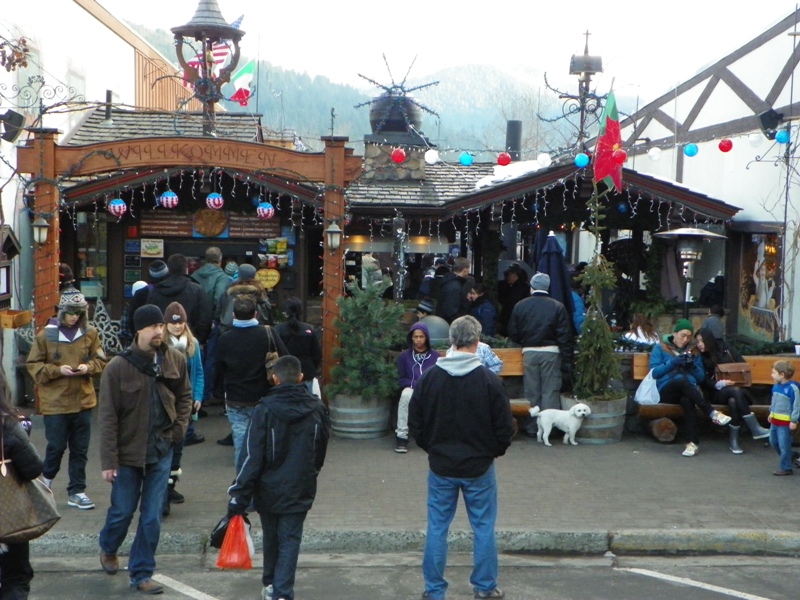 TJ40 ordering a beer.

Doc and Odo keeping warm.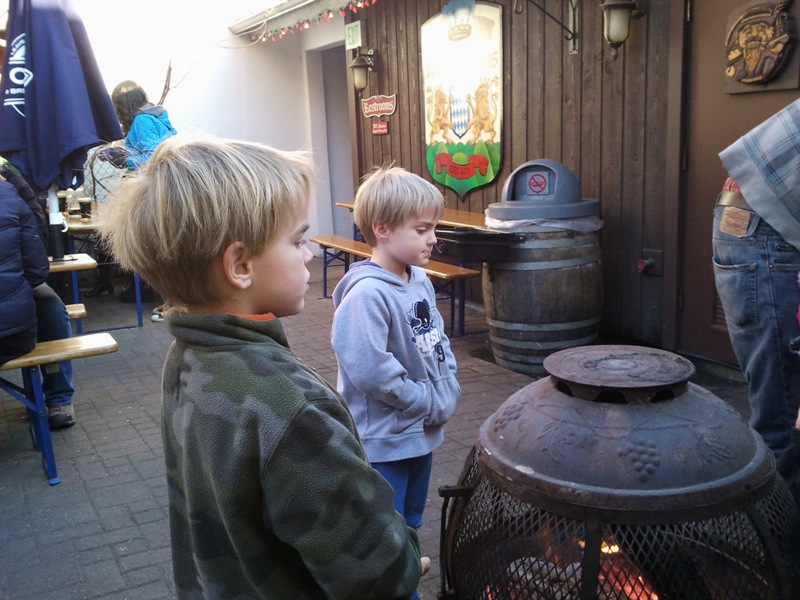 99 coming with the kid drinks.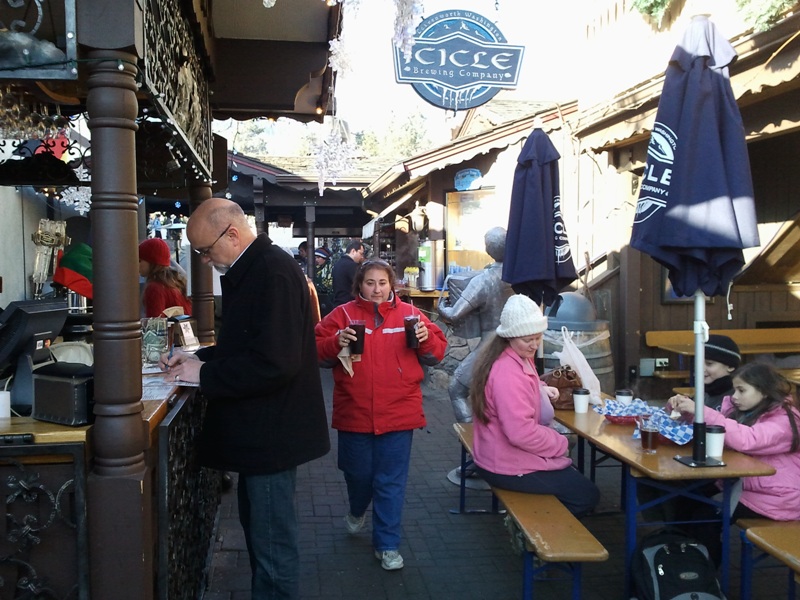 TJ40's family.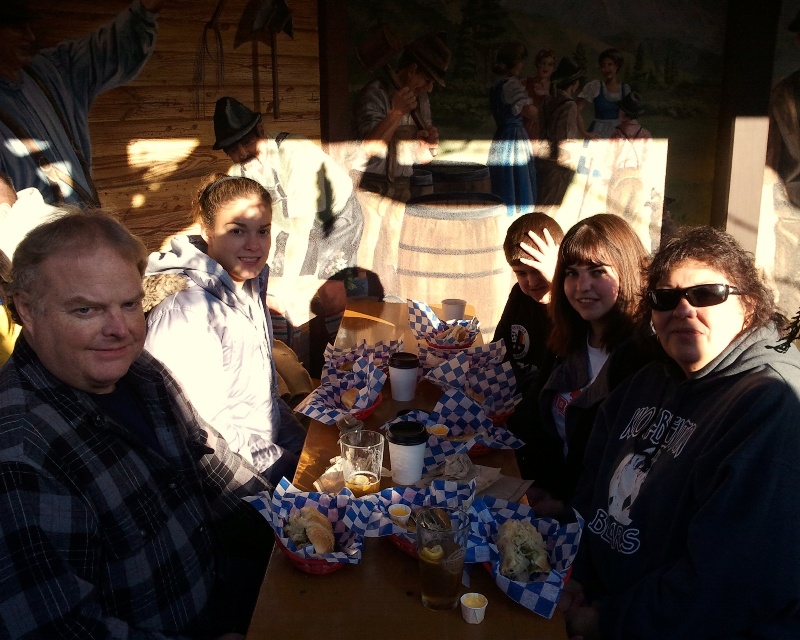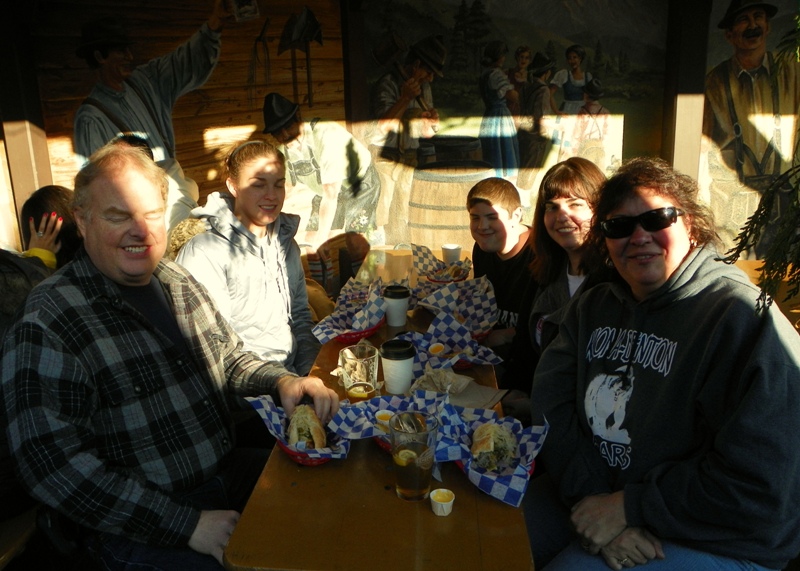 The new Icicle Brewery.

Awesome outdoor heat.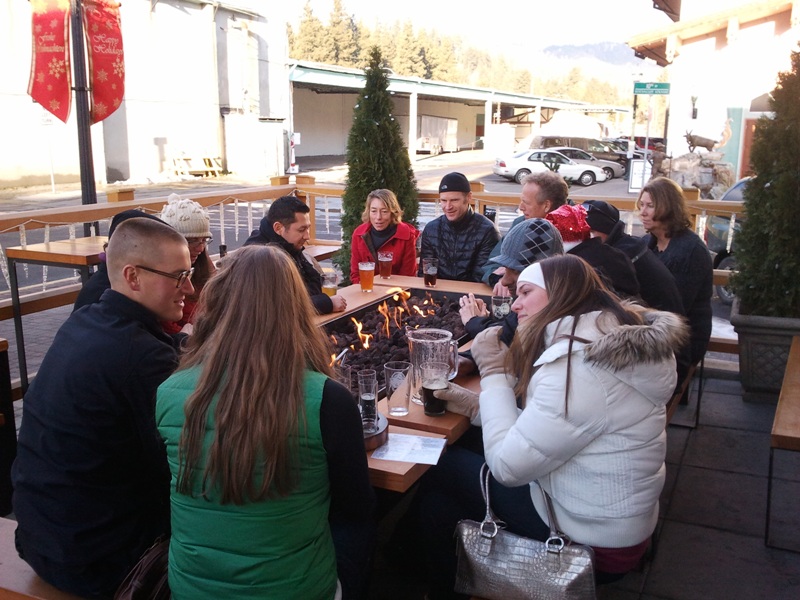 From the upstairs seating looking down at the bar.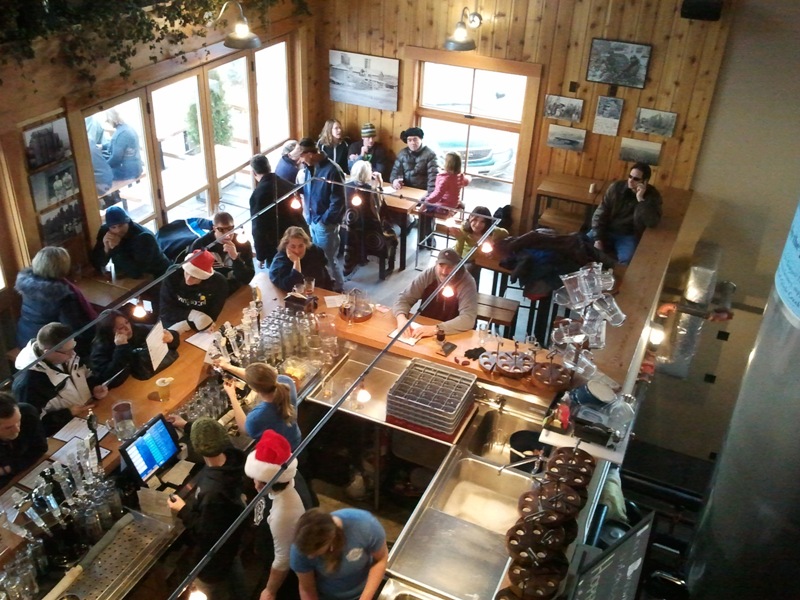 Kid drinks.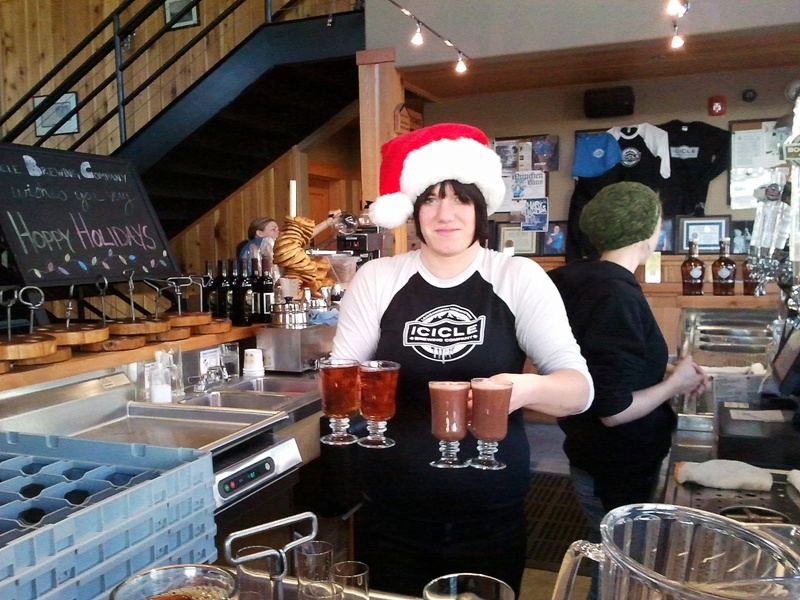 Where they make the beer.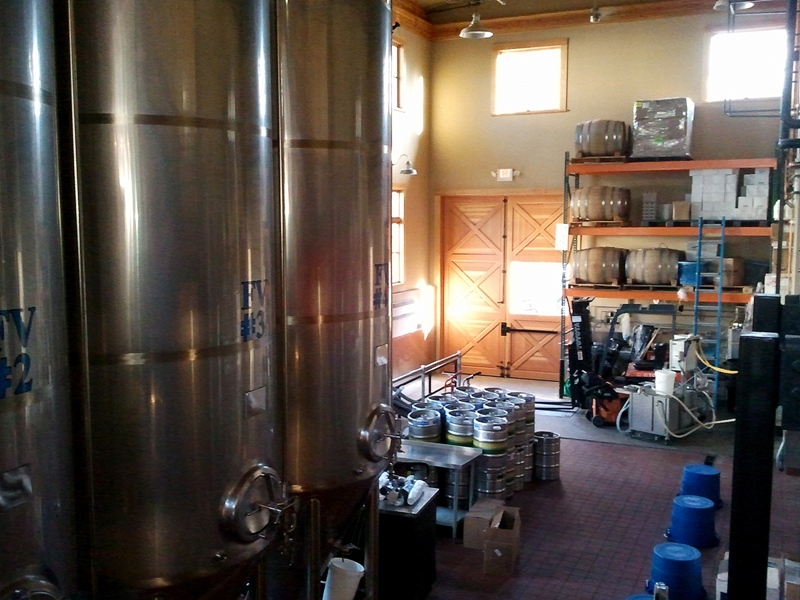 jeffs_62.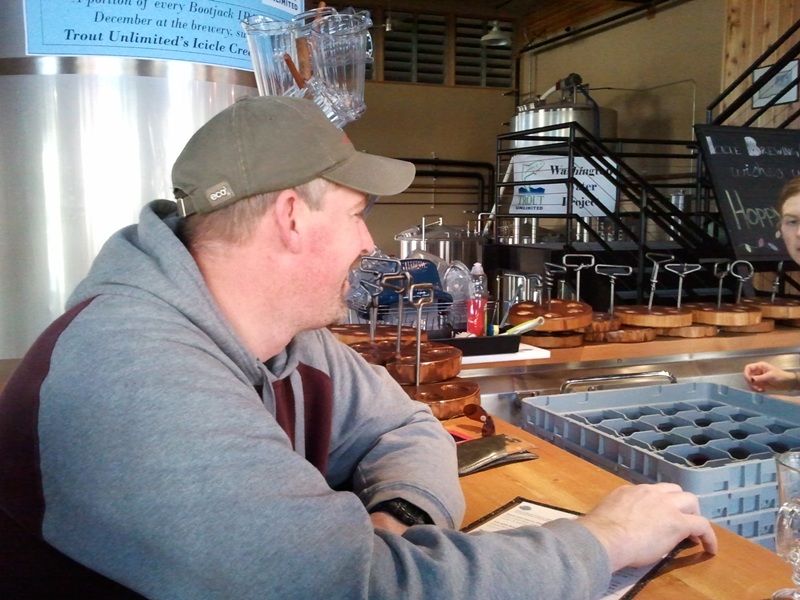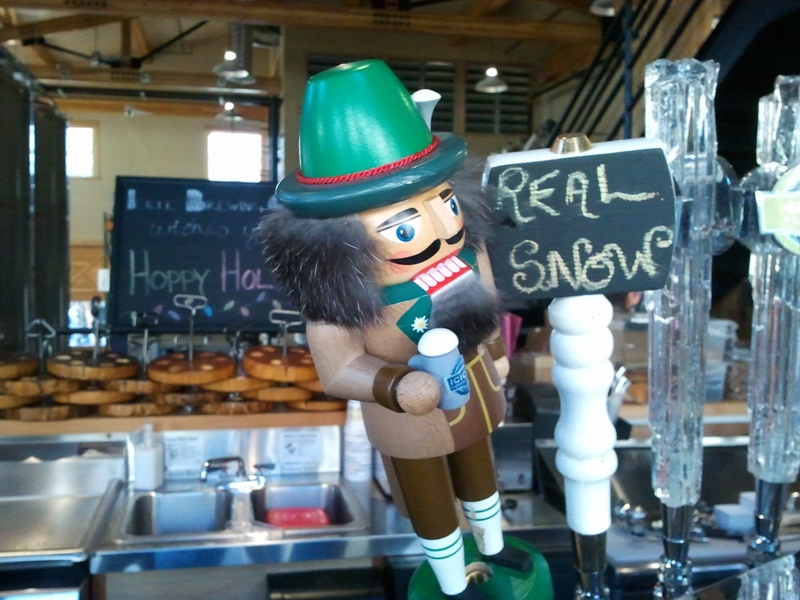 Walking toward the main part of the town.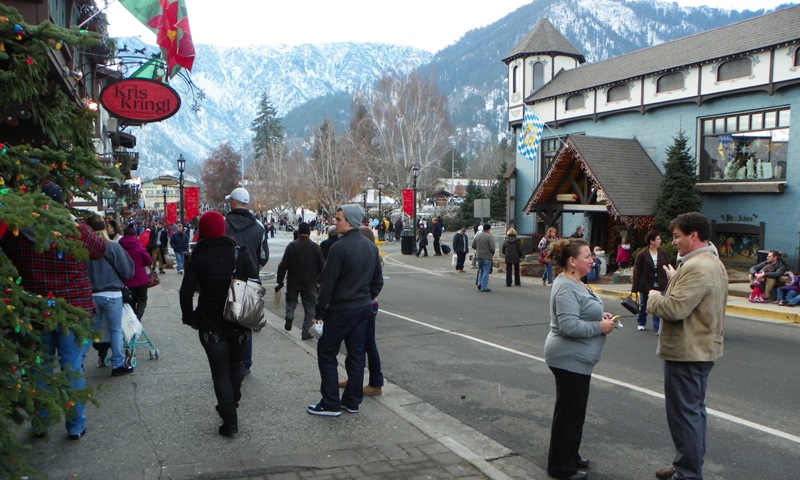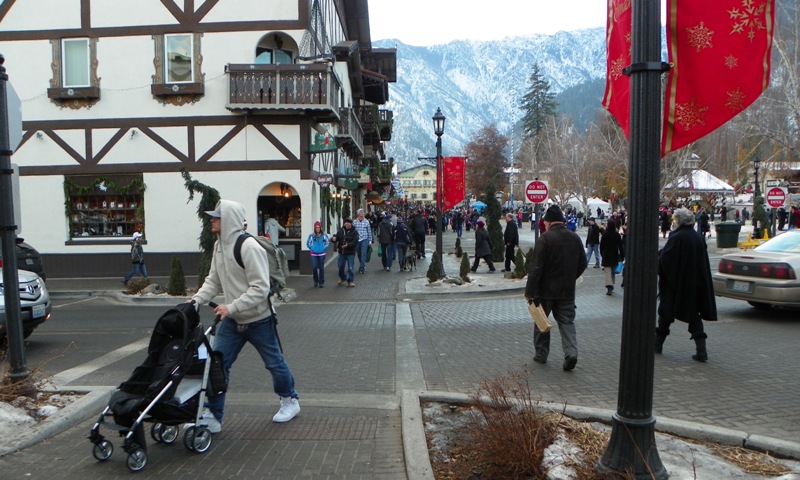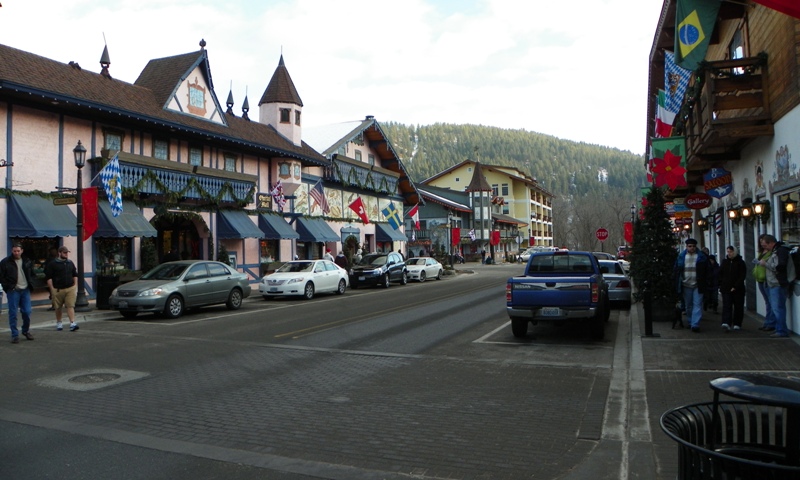 jeffs_62 dropping off some stuff in his car.

People having fun.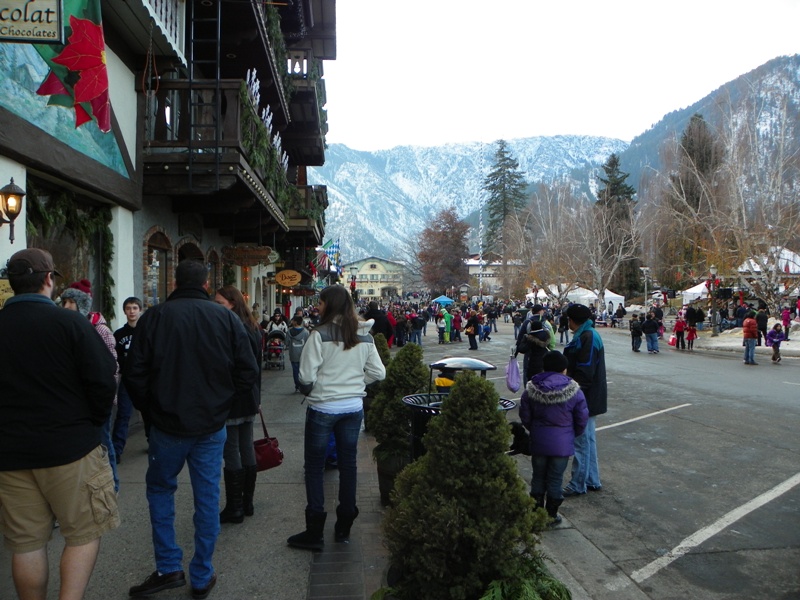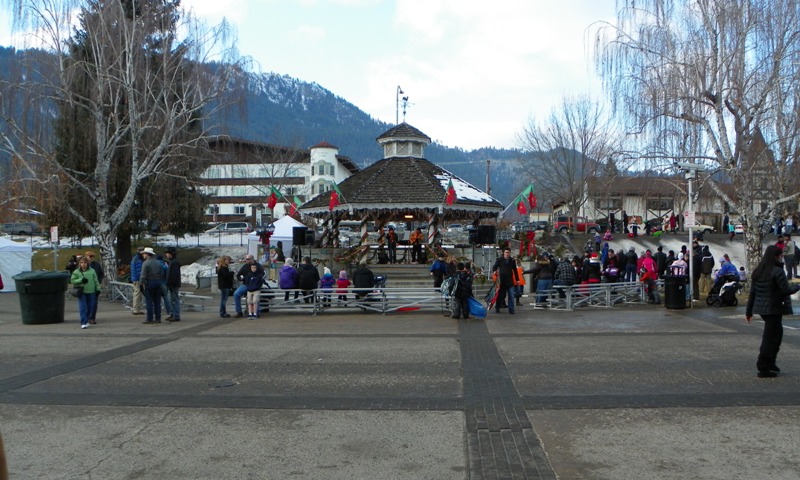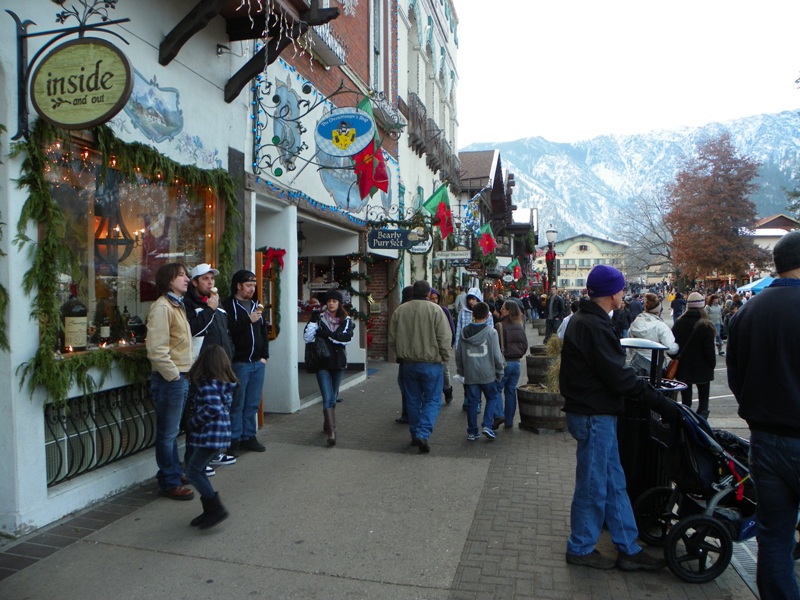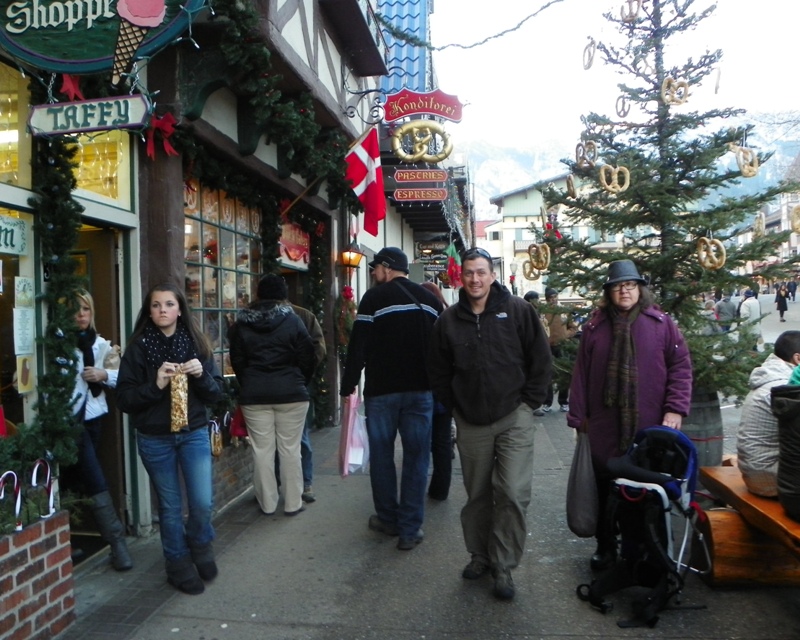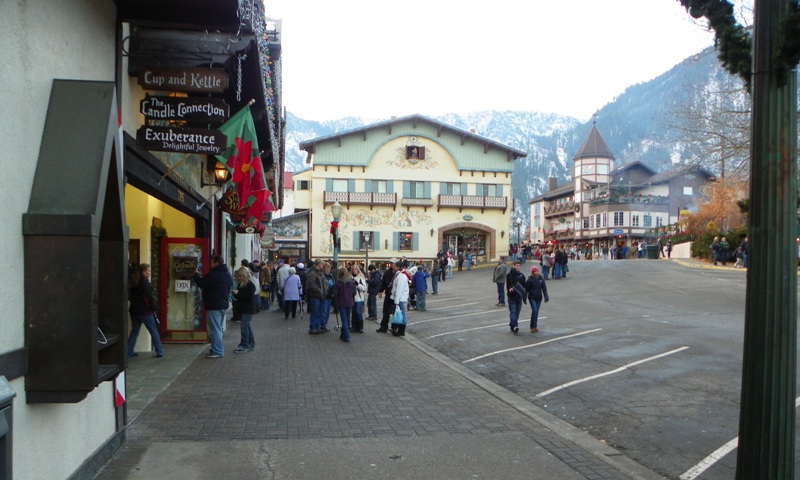 I saw one of the Shindig Wheelers 4×4 Club members with his family there.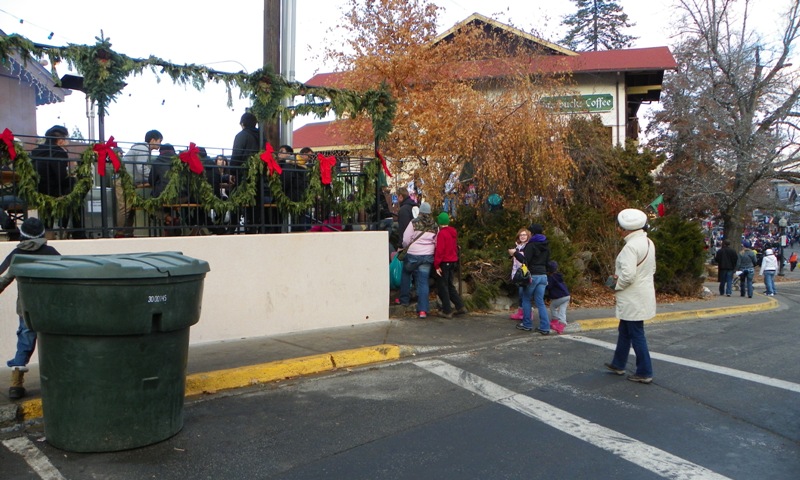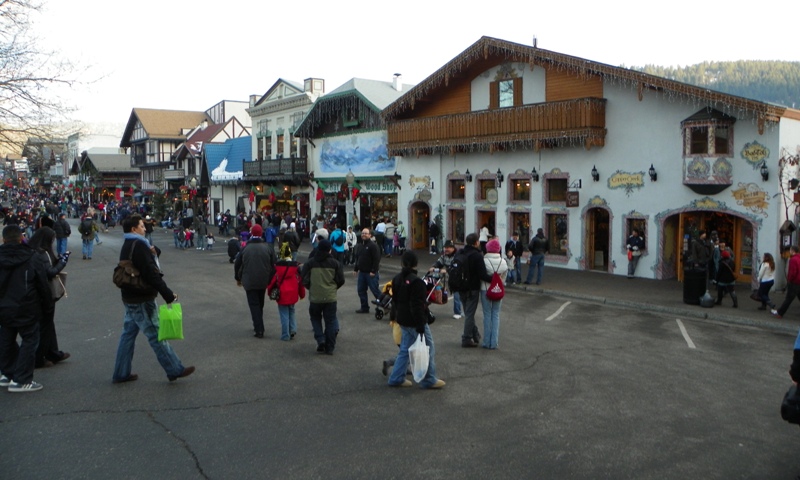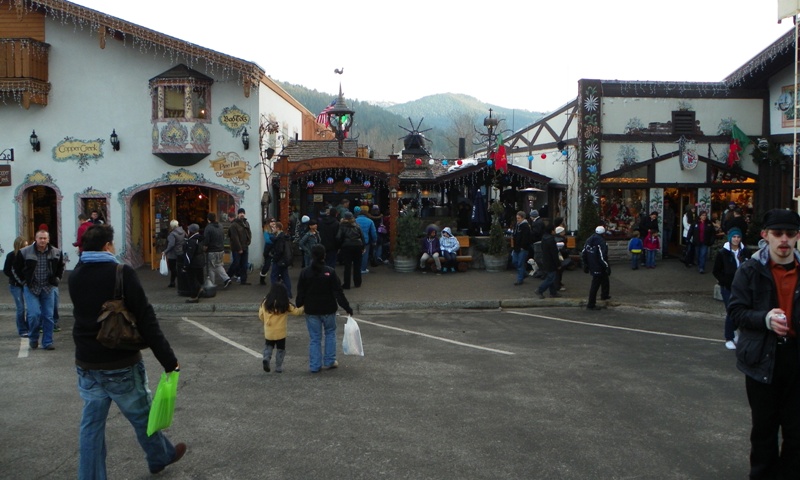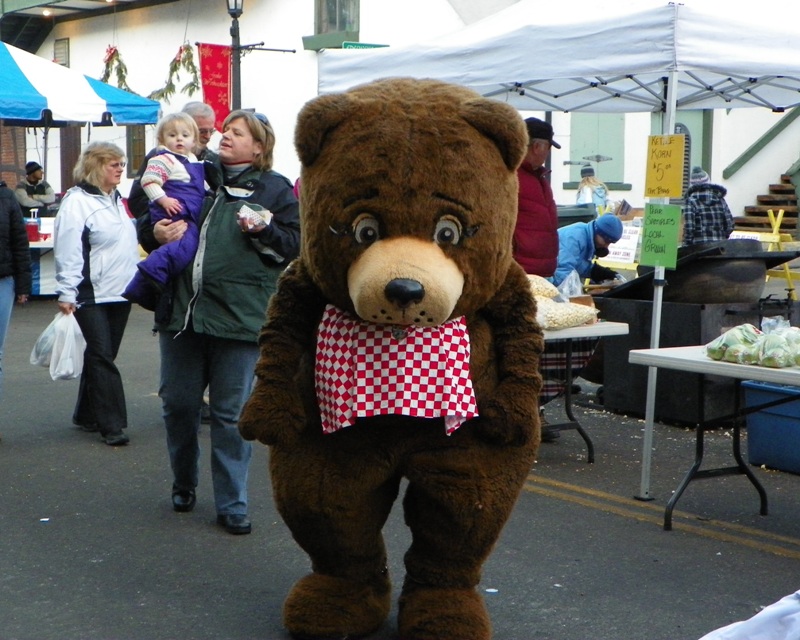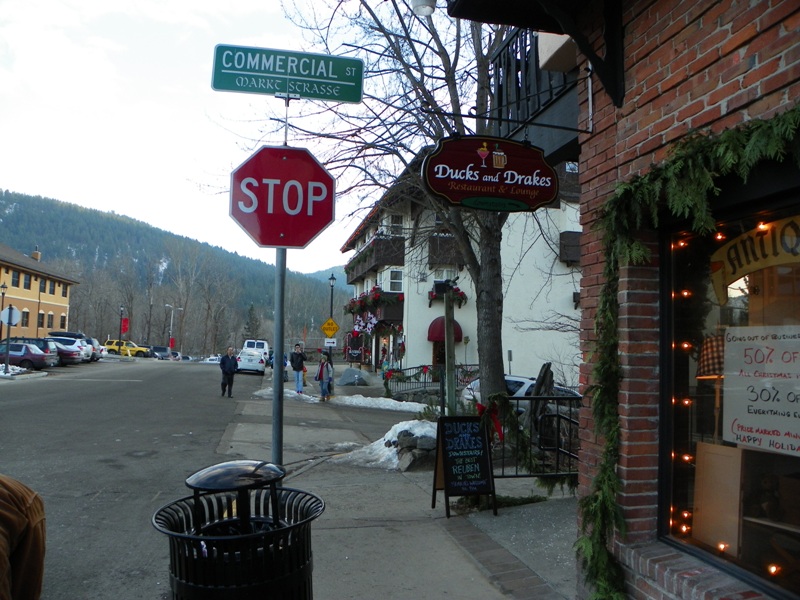 Check out the look on this lady's face when Jeff grabbed Odo since he wouldn't come.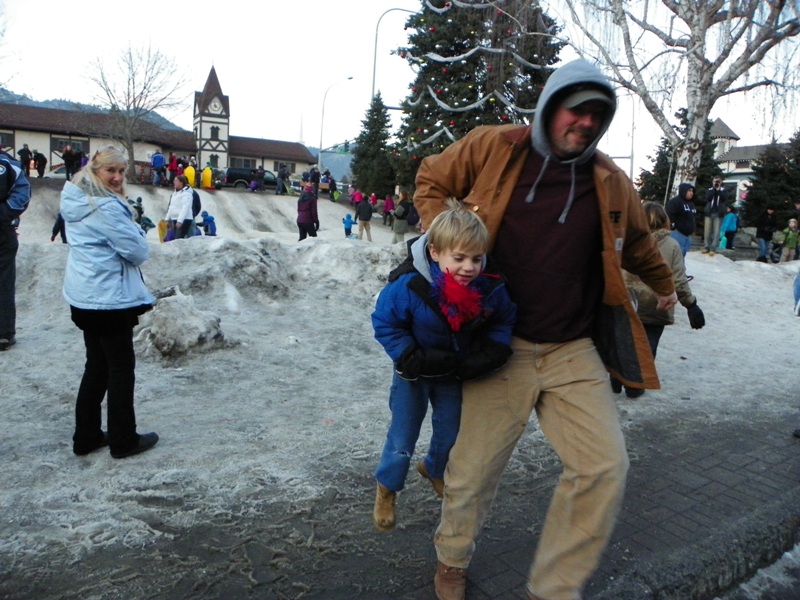 Father Christmas.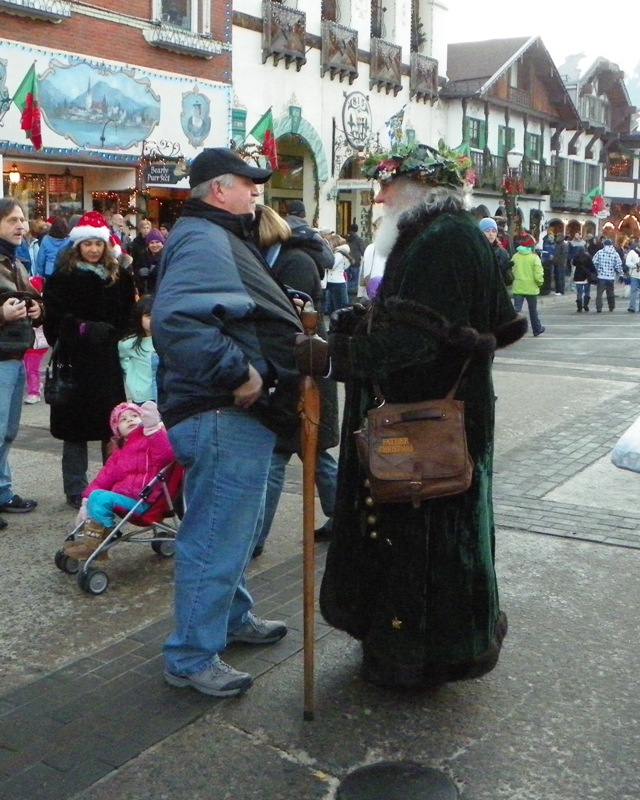 Carolers.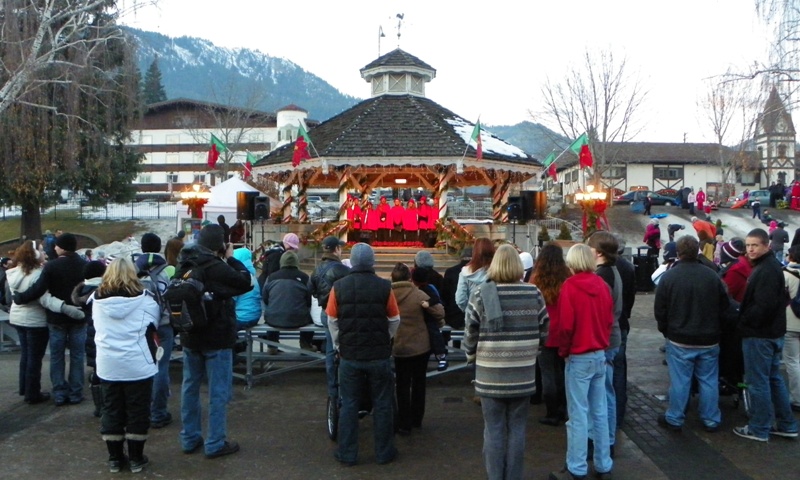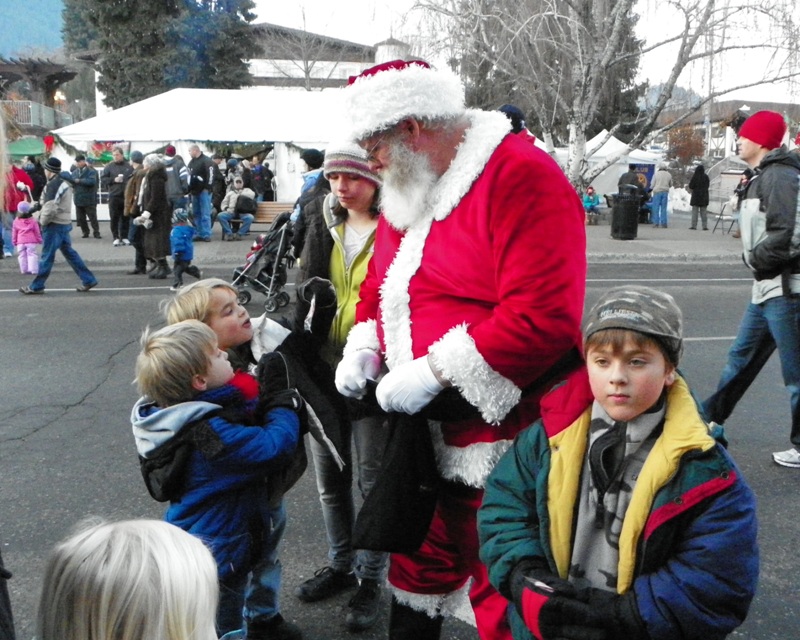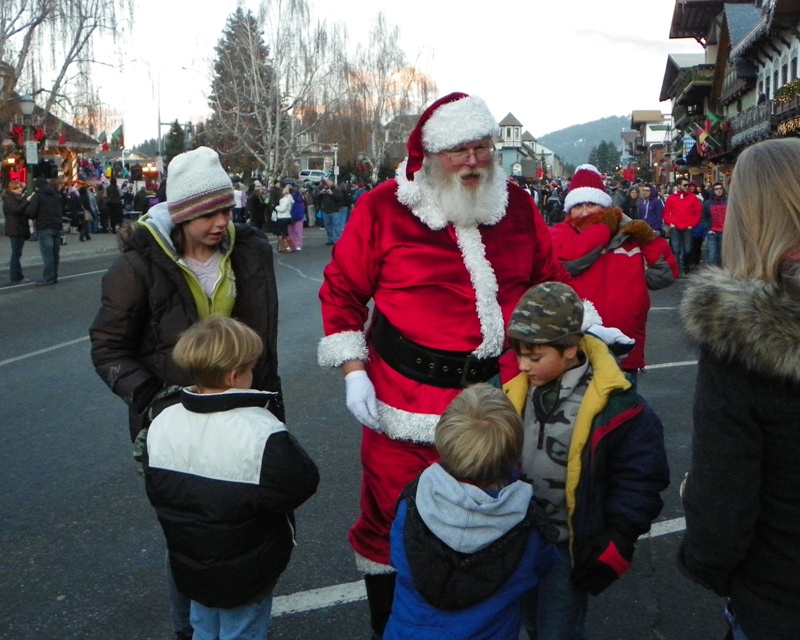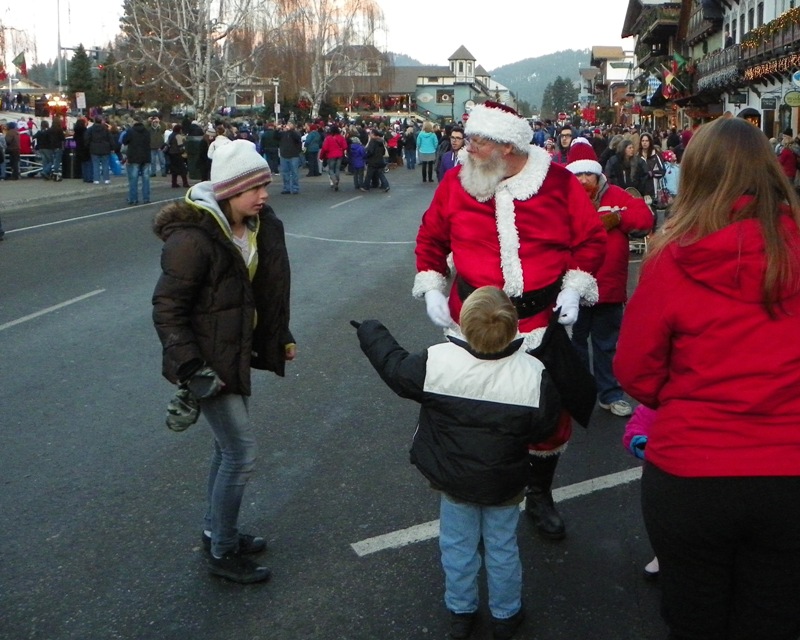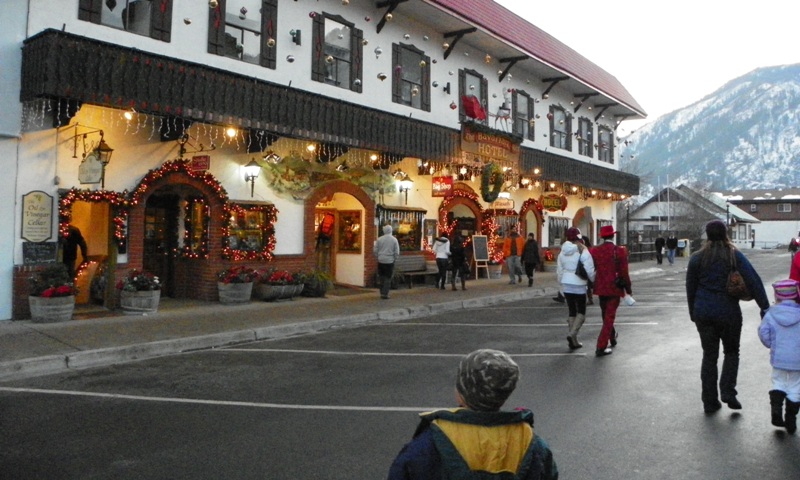 TJ40's family having fun.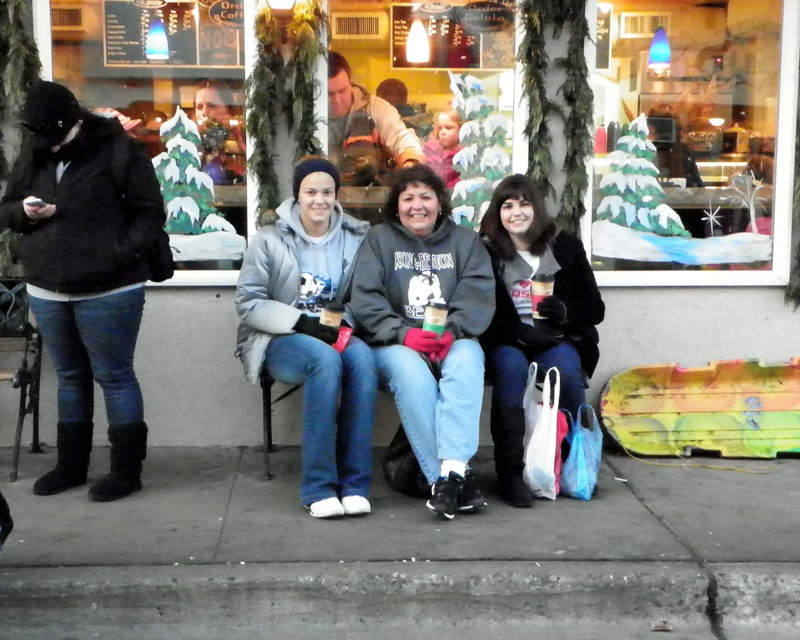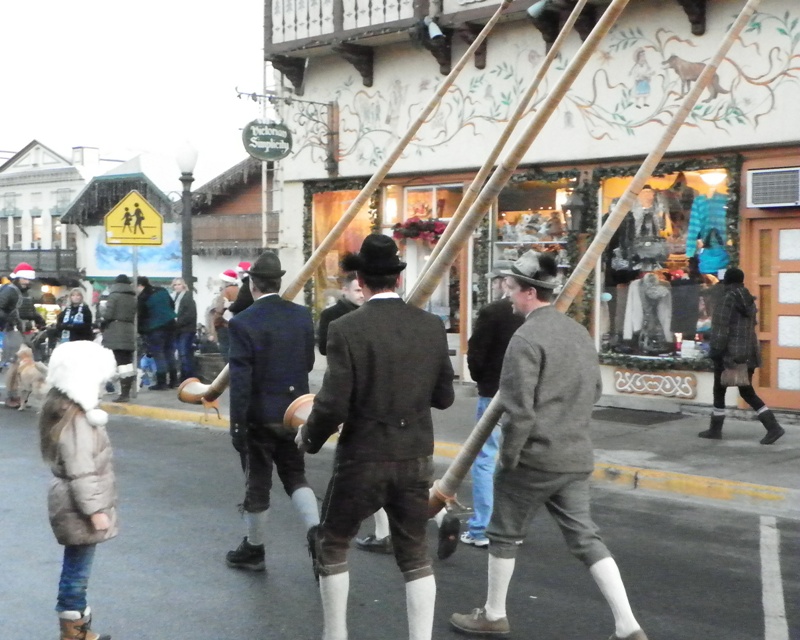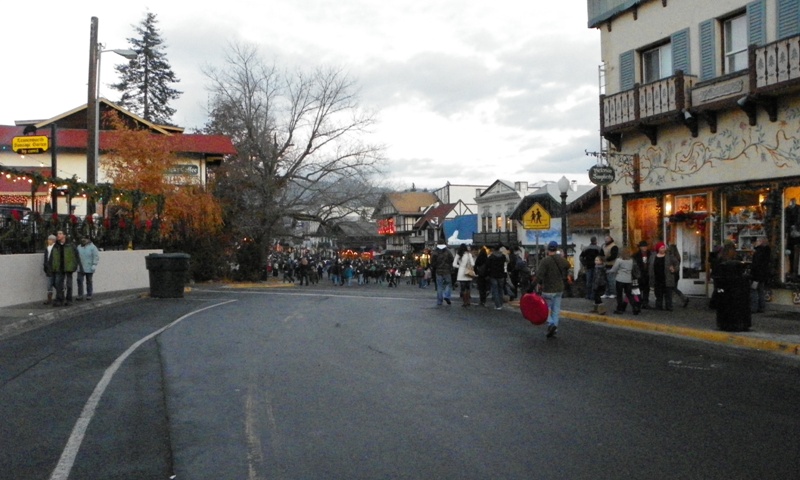 The main event. The Christmas lighting ceremony.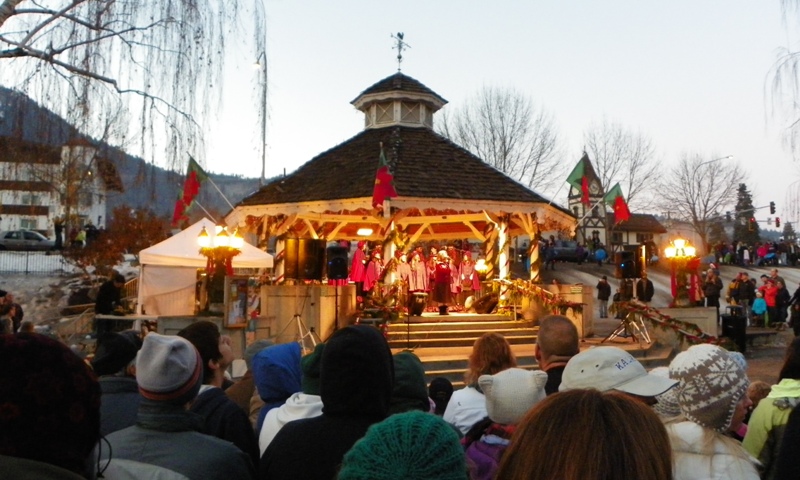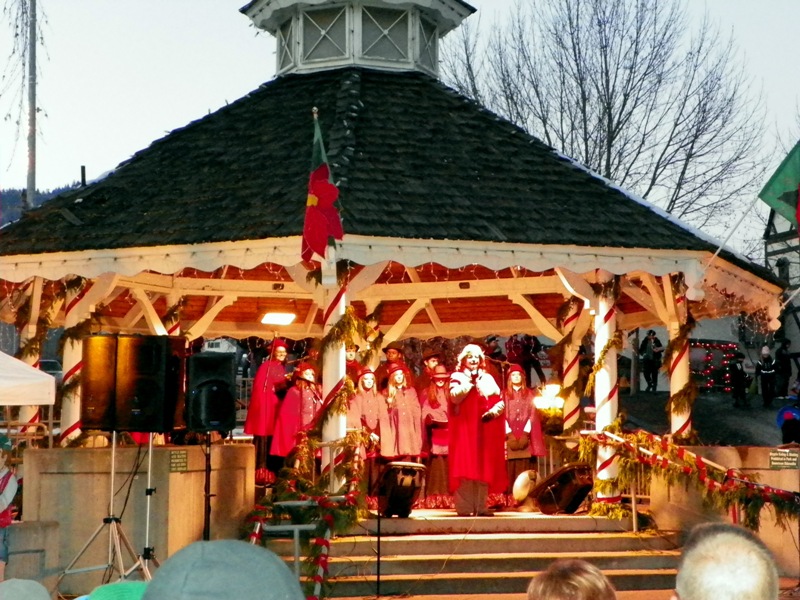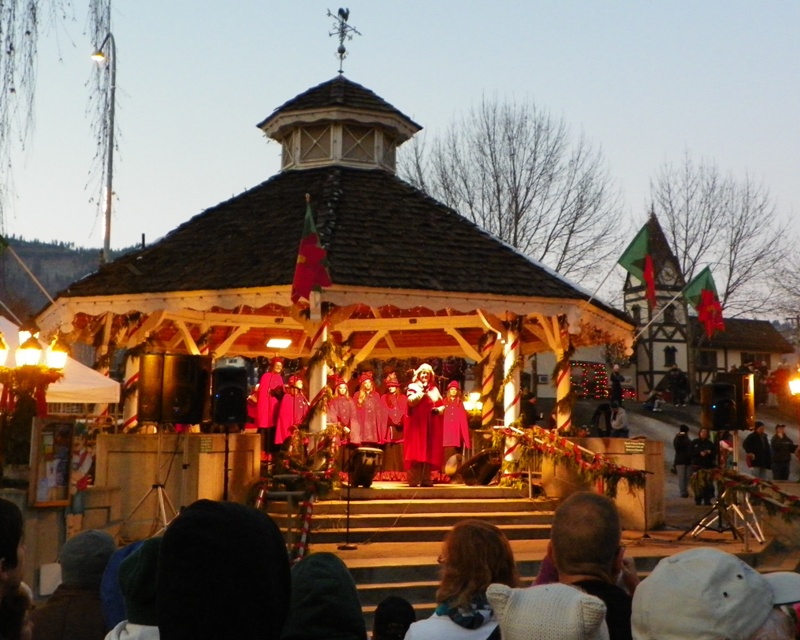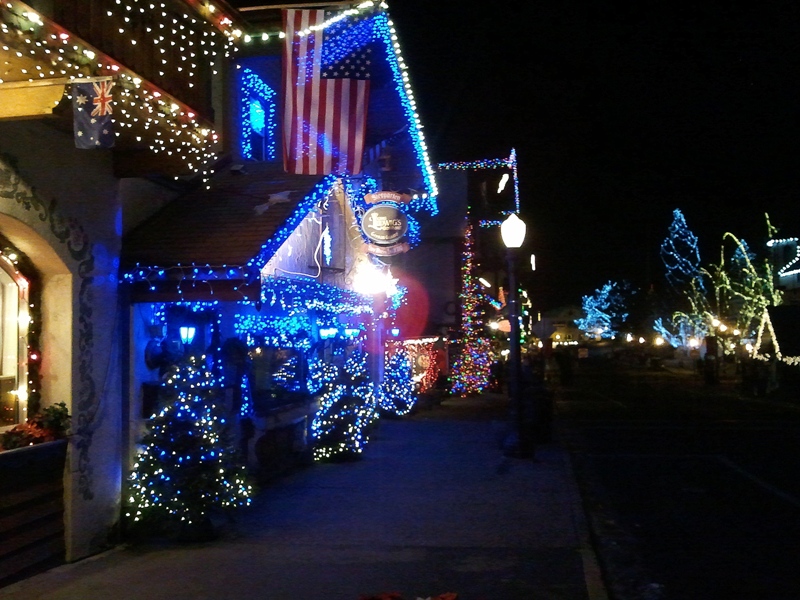 Monday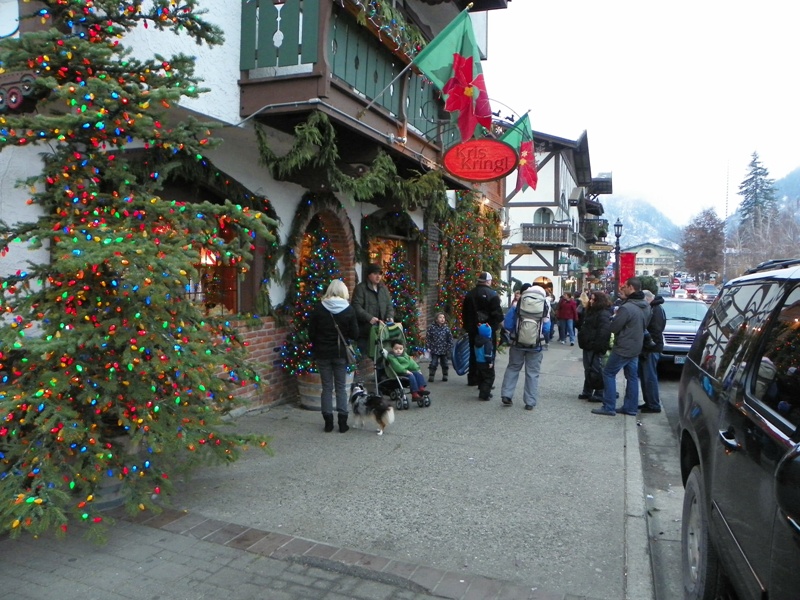 The kids sledding.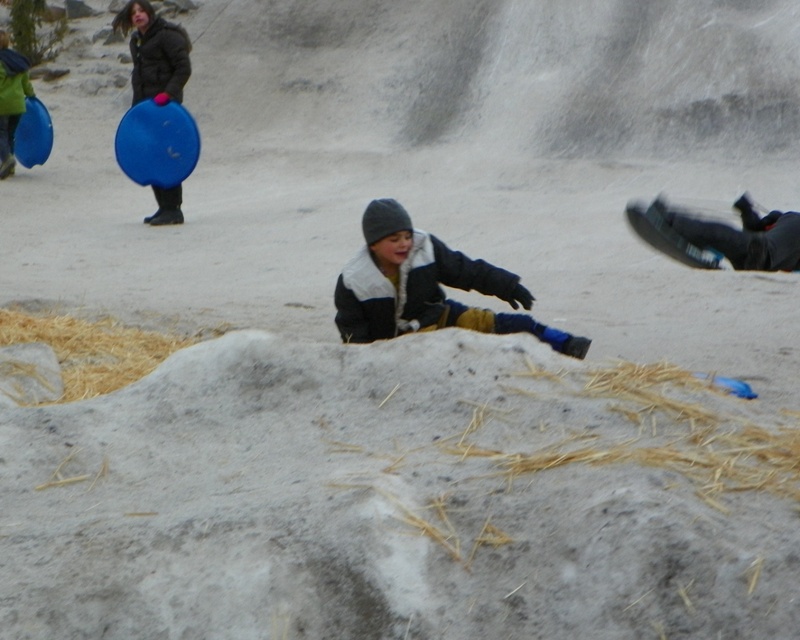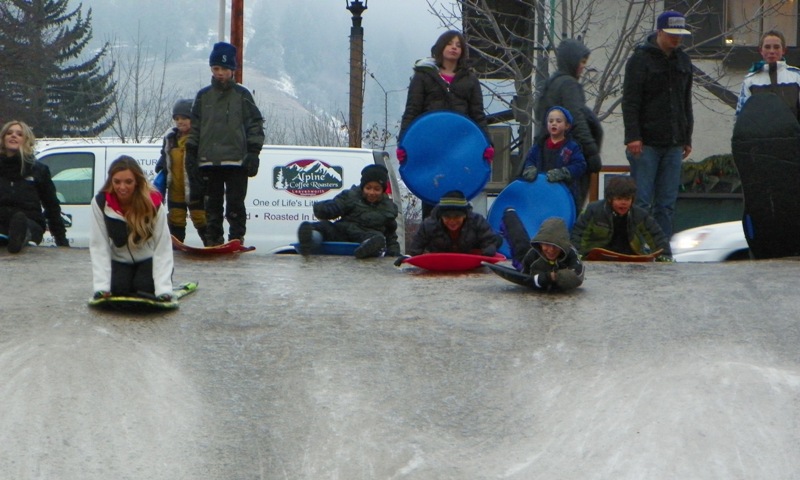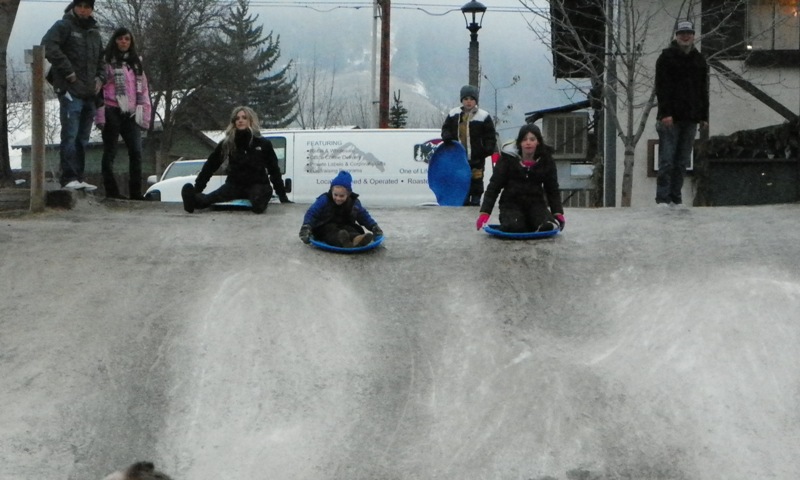 I headed to The Loft for lunch.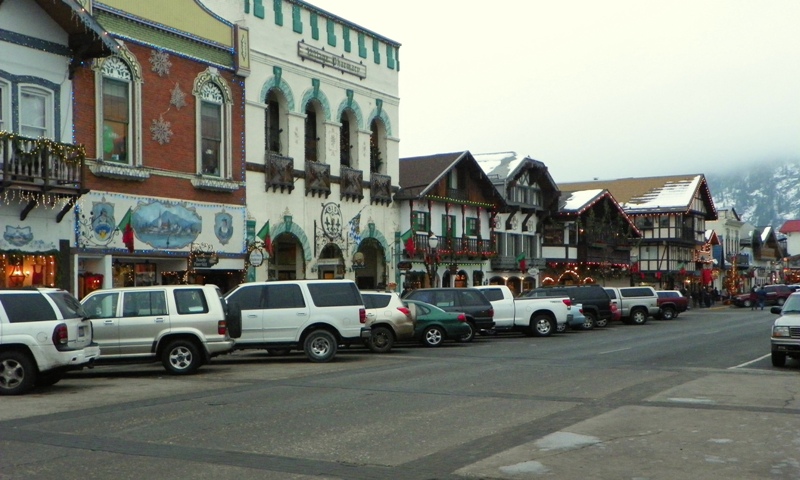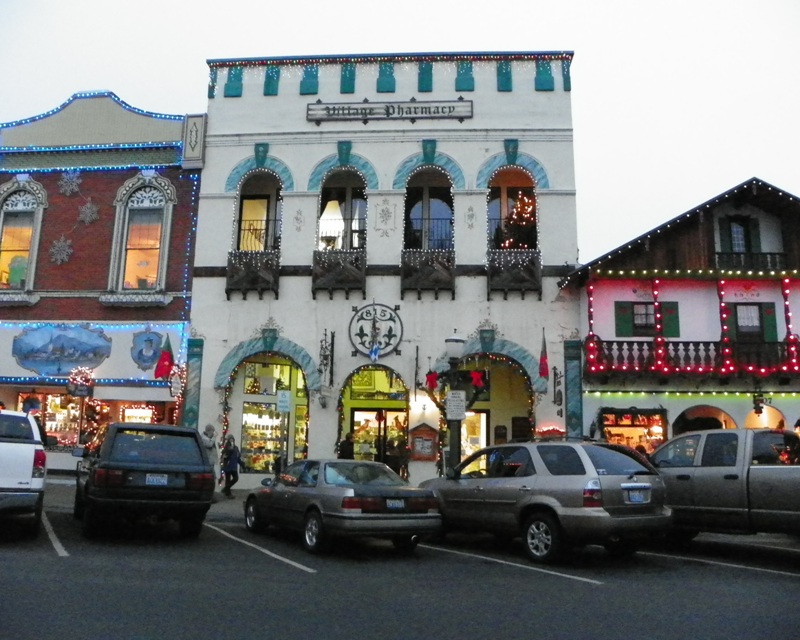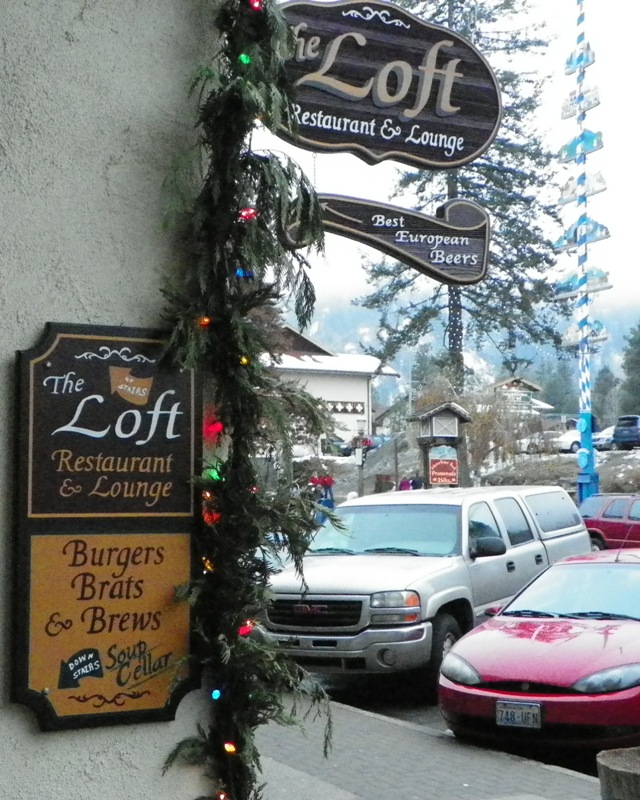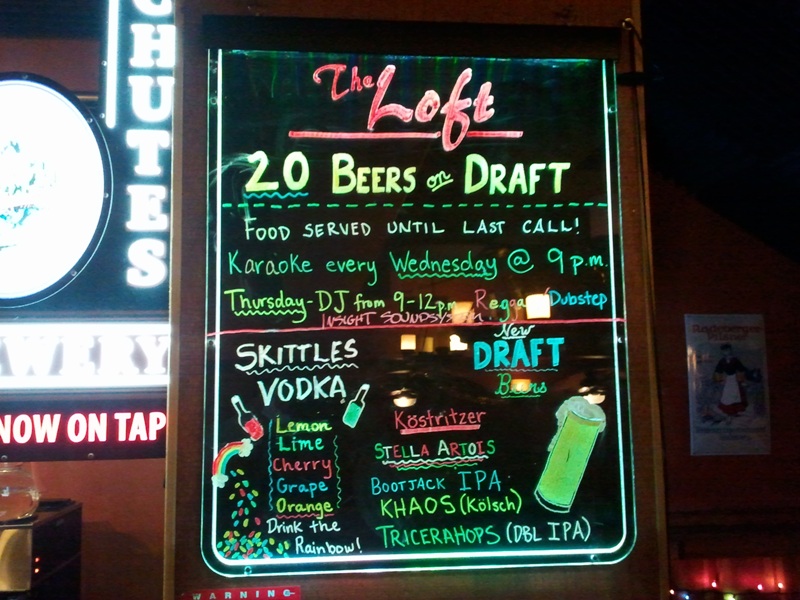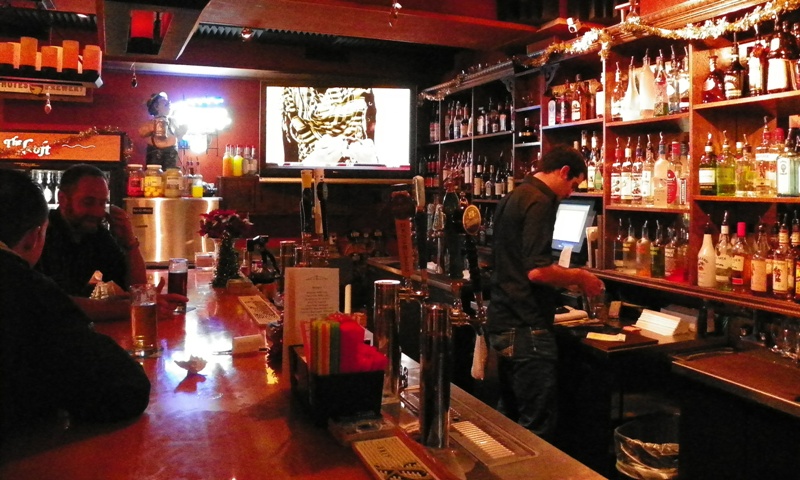 Lunch at The Loft was very good.
Taking a walk around Leavenworth.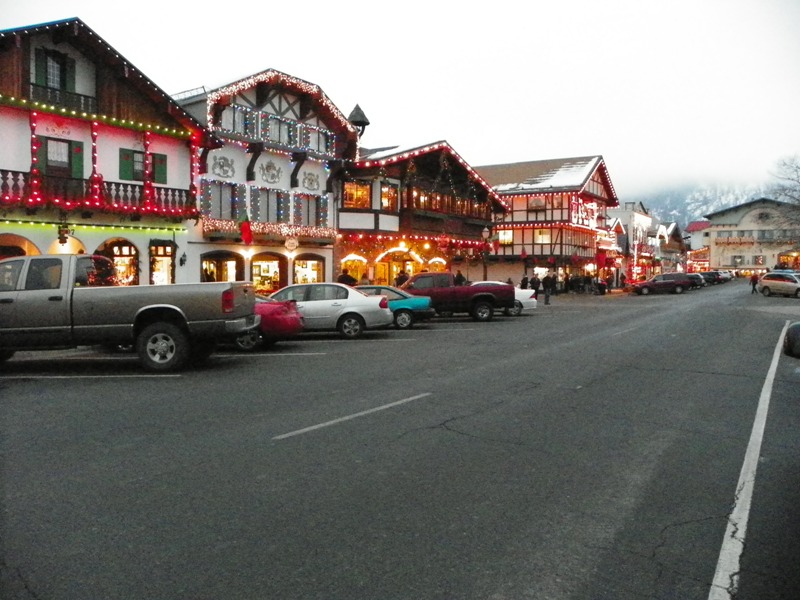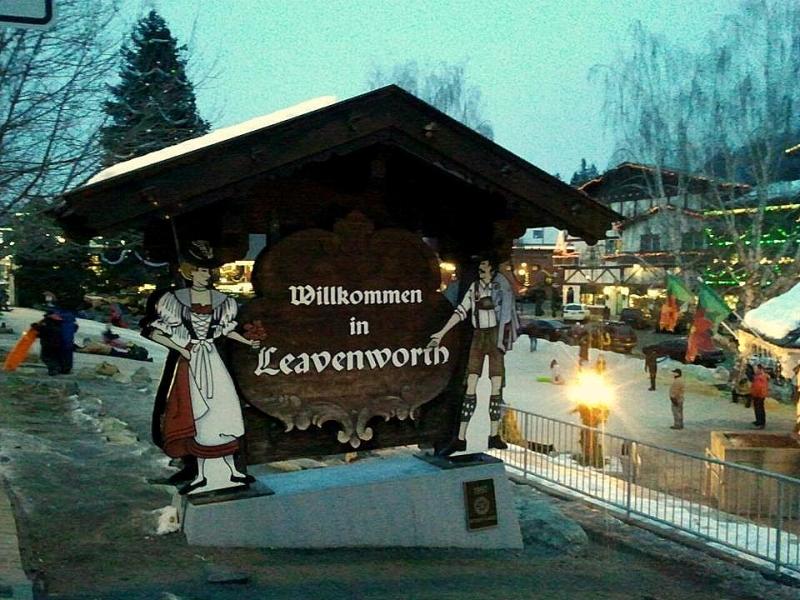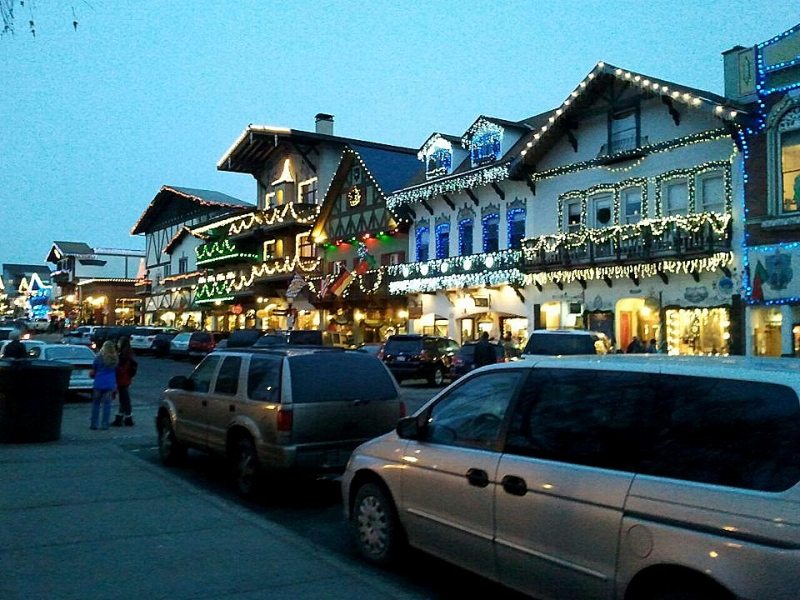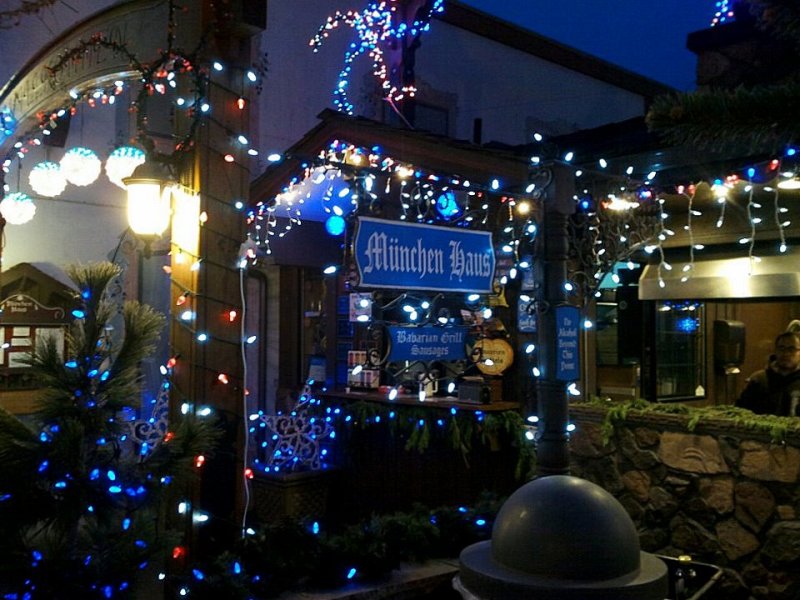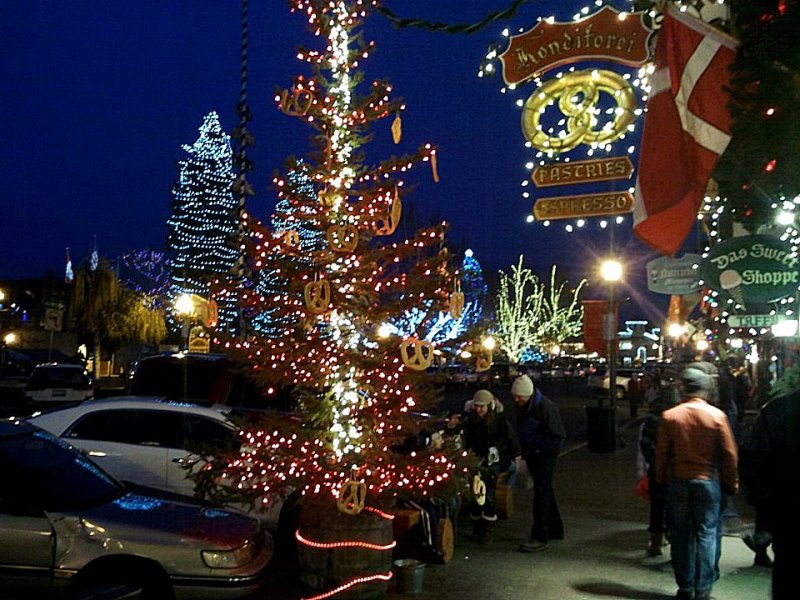 Tuesday
We check out of our motel and took a drive. On the way we saw this big suit of armor.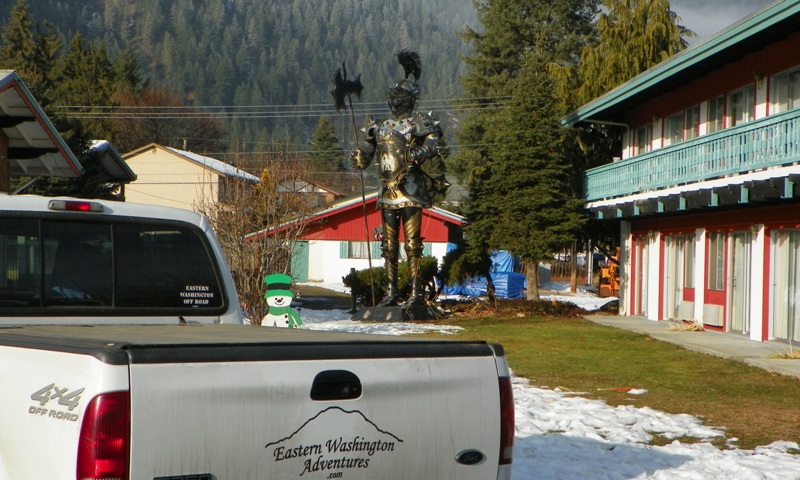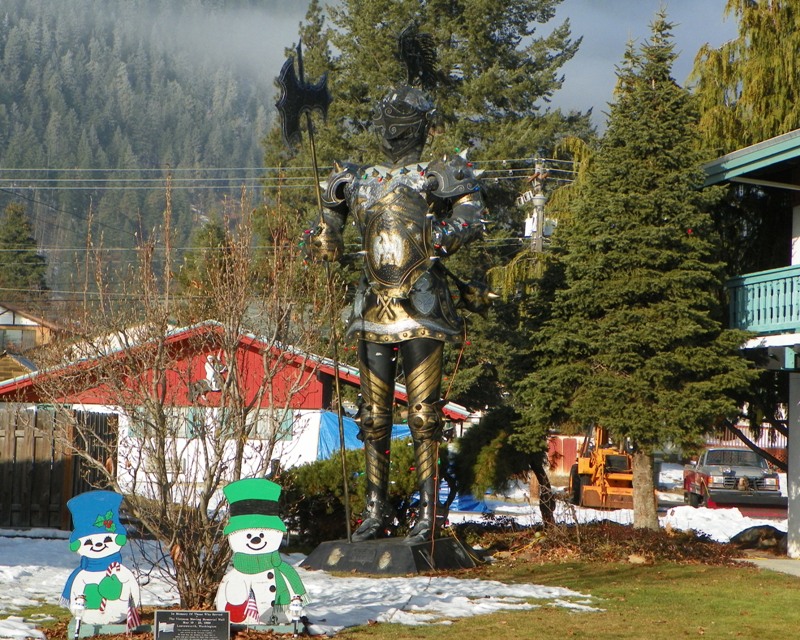 We stopped at Bistro Espresso before heading back to do some shopping.

The kids wanted a picture with the goats.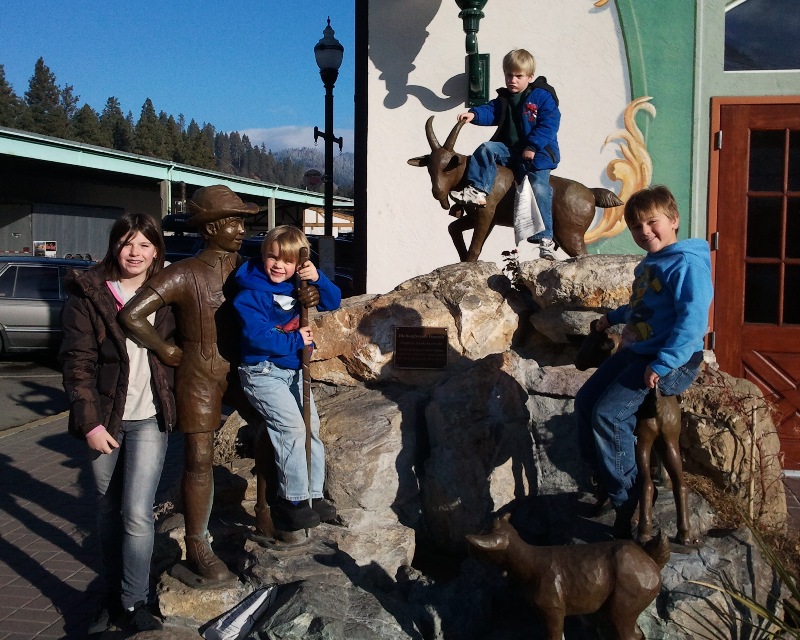 I bought a growler full of Lokal Lager from Icicle Brewery to take back home.
We took a drive out to Lake Wenatchee State Park before heading back home to Selah.
This was a great family vacation.