Horse Drawn Wagon Day at the Central WA Ag Museum
Report by Clay Graham. Photos by Clay Graham / Selah Sweets / Eastern Washington Tourism
On Saturday, January 19th, 2019 the Selah Sweets crew got a chance to volunteer for a fundraiser at the Central Washington Agriculture Museum in Union Gap for the "Horse Drawn Wagon Day" aka "Sleigh Day" if there was snow.
It was a cold foggy day, but many volunteers came out to made the event possible to happen. Set up started at 9 AM.
The event ran from 11 AM to 2 PM. There were a lot of people that came out for the fun. People could ride the tractor pulled trams from the parking area to the event area. At the event area there were horse drawn wagon rides, cocoa or cider, bonfire, s'mores, and more!
This was a very fun event. We hope to see you there next year.
Here are some photos of the Horse Drawn Wagon Day at Central WA Ag Museum: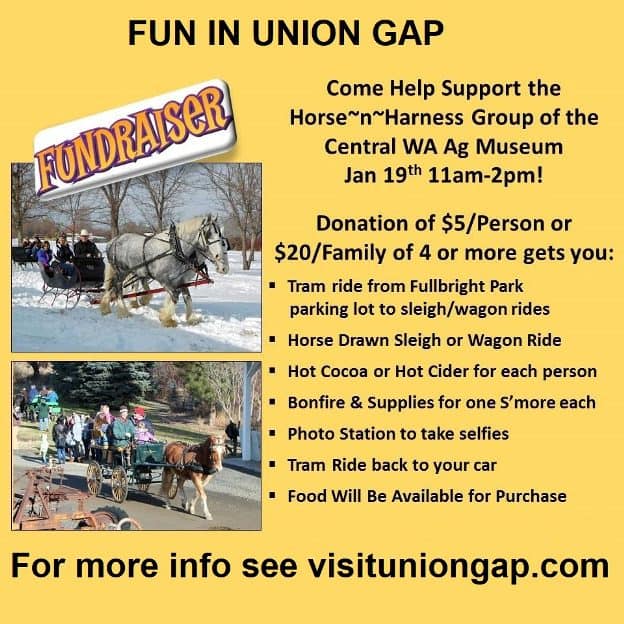 ---