Volksfest 2022
Hosted by Apple Valley Volkswagen Association
Report & photos by Clay Graham / CegPics.com
Around 4 PM Friday September 16 2022, we set up our Eastern Washington Expeditions booth in Moxee Park for the annual Volksfest event. Our booth was in the swap meet area. We did not serve food this time, instead we relaxed, overland camped, and gave out information about the website and the things we do.  It was a fun time.
There were many people camping the weekend. I think we were the only ones camping out of Jeeps. Camping in the park was different than most of our overland camping. Around dark we found out we were camped under the lights. So we had to find something to shade the front windshield so I could sleep. Odo slept in the roof top tent and it is thick where not much light comes in. Most of our camp trips we deal with bugs. The ones that were there stayed on their wheels and did not bug us. LOL
On Saturday there was Drag Races, a Poker Run, and Downtown Cruising. We missed those things since they were off site. They sound fun.
Saturday night is rained off and on all night. It was no big deal since we had shelter. During the night Odo got hot and opened a window on the roof top tent. He woke up to everything wet inside the tent.
On Sunday morning more Volkswagens came in for the Show n Shine, Swap Meet, and Games. One of the games was called, "Tug-a-Bug". There were Door Prizes, and Trophies. Spectator entry and parking were free so there was a good turn out of people.
Fore more info on this event see the Apple Valley Volkswagen Association website: https://www.avva.us/
Here are some photos of Volksfest:
FRIDAY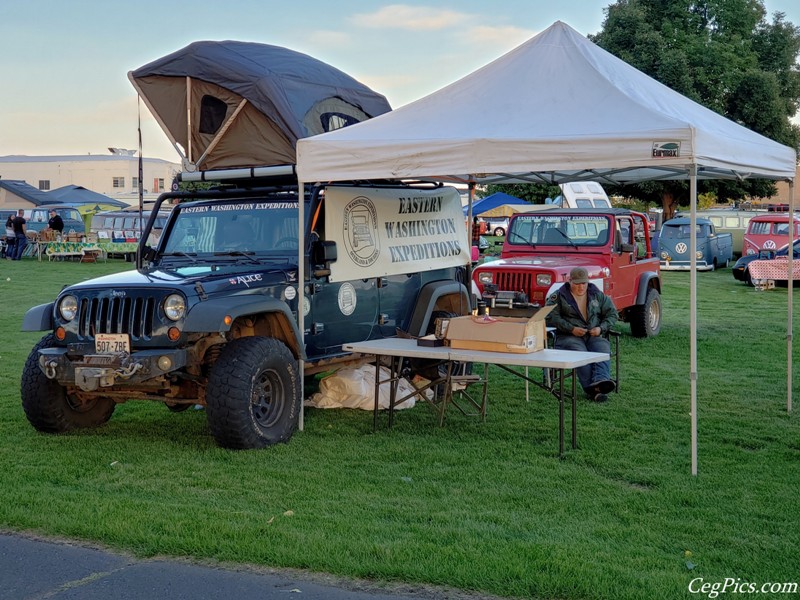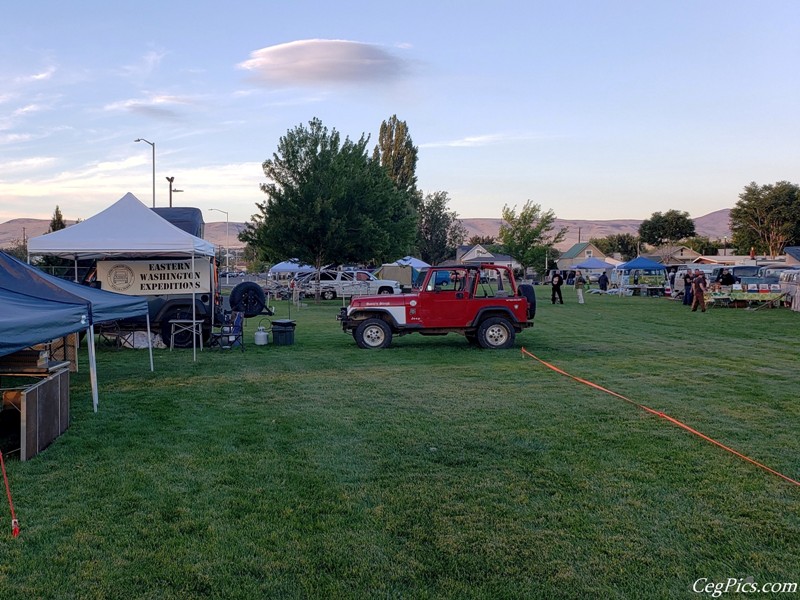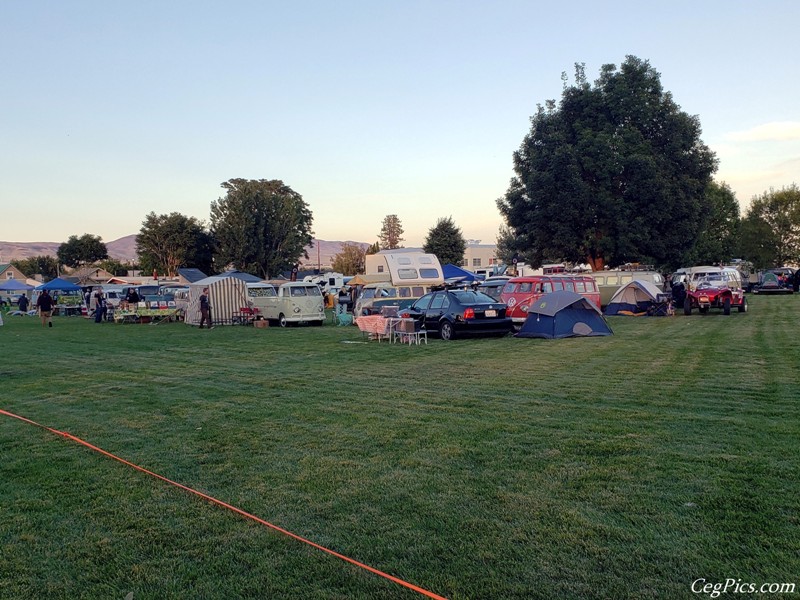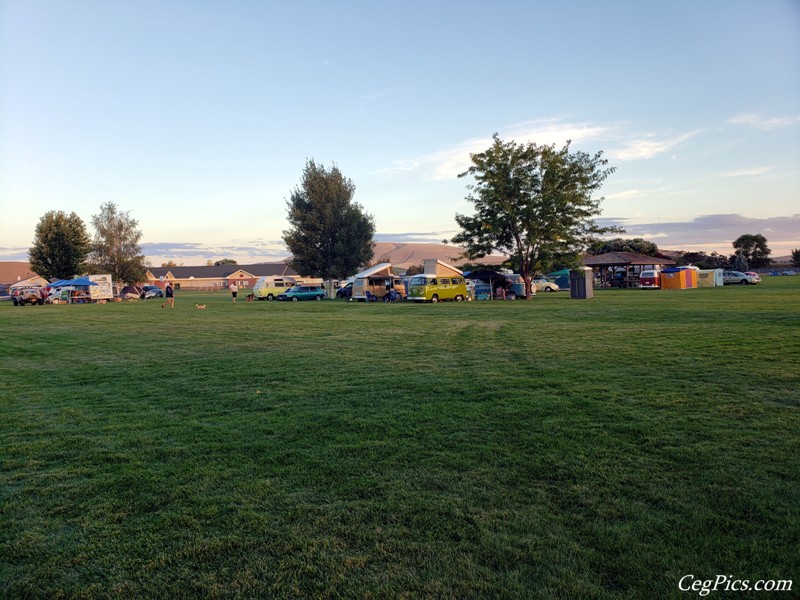 SATURDAY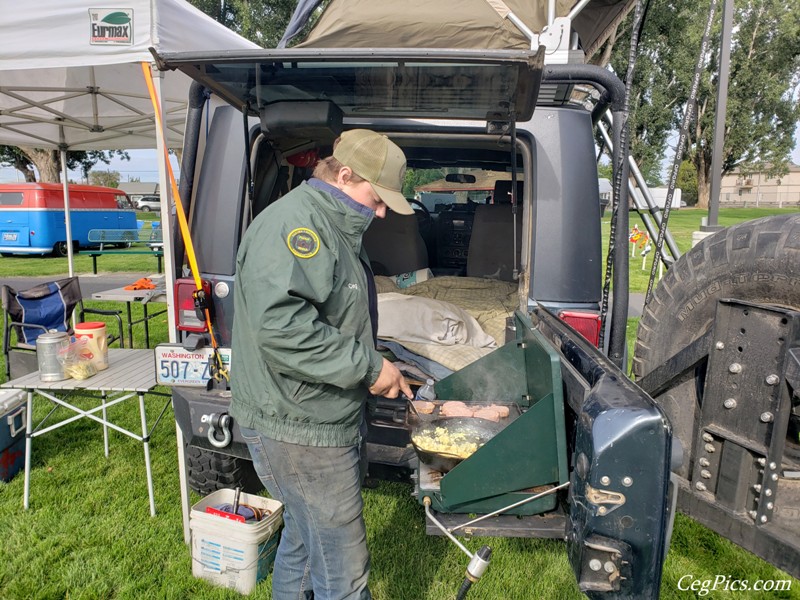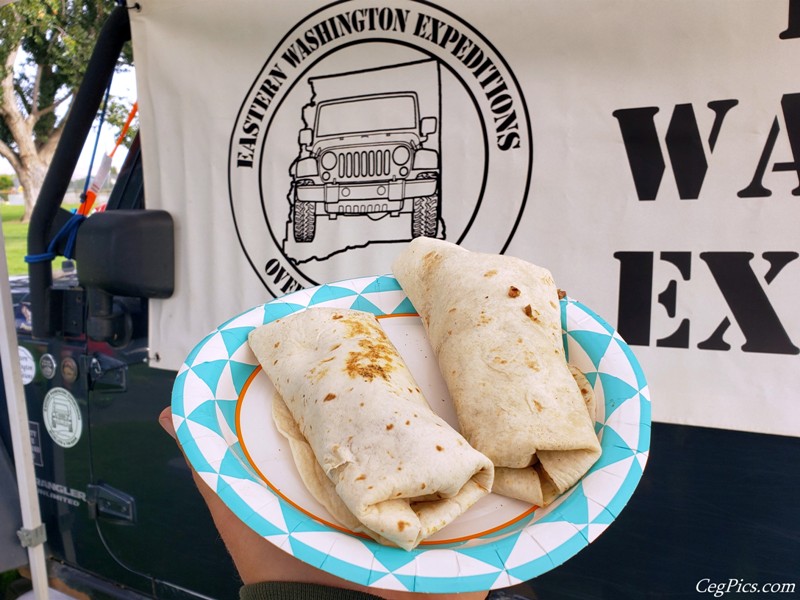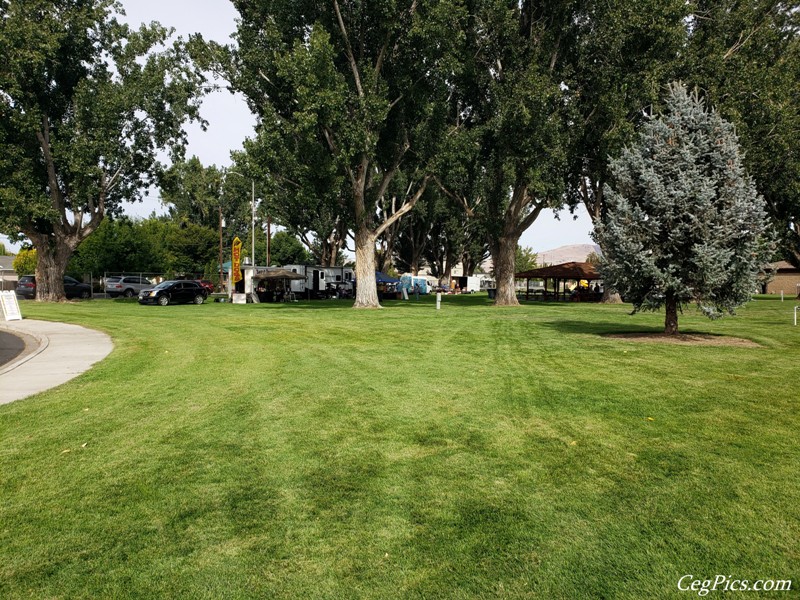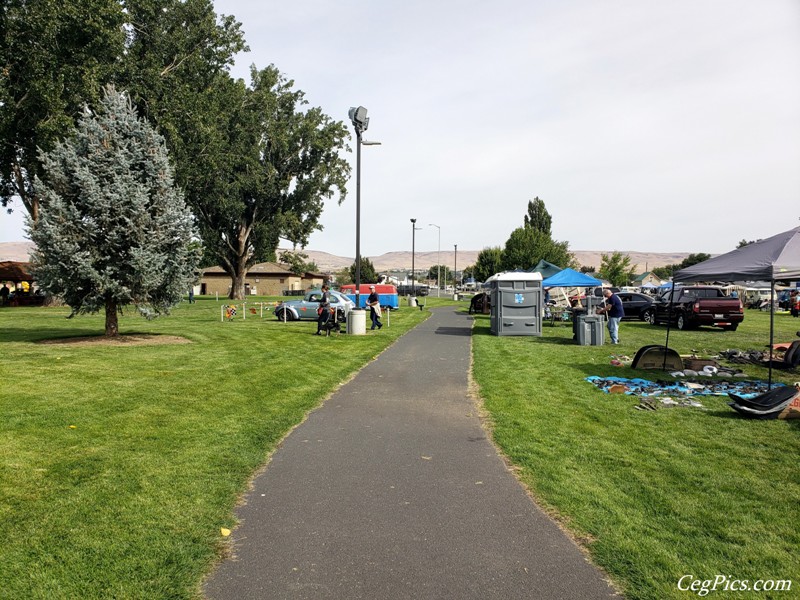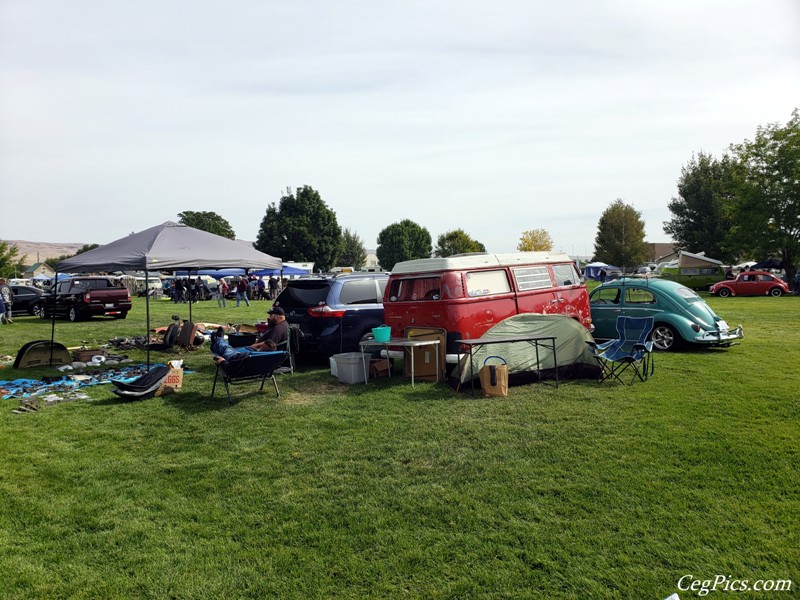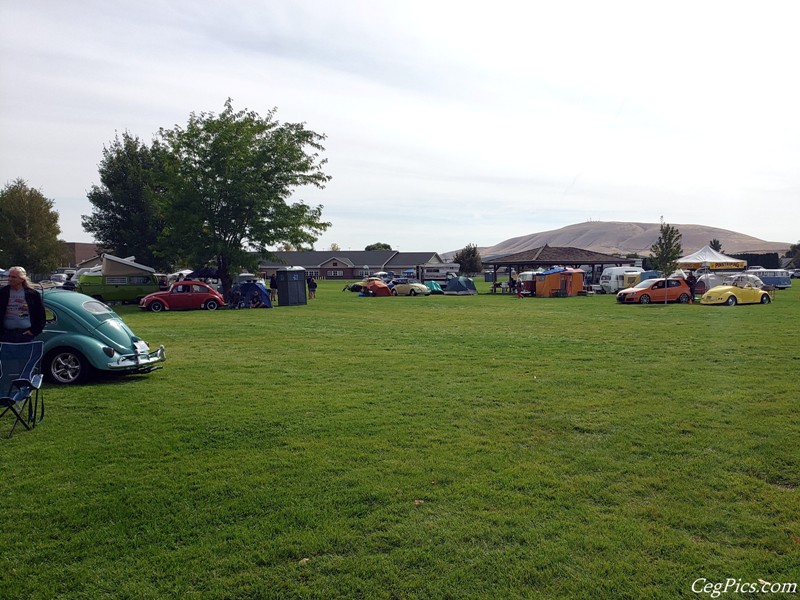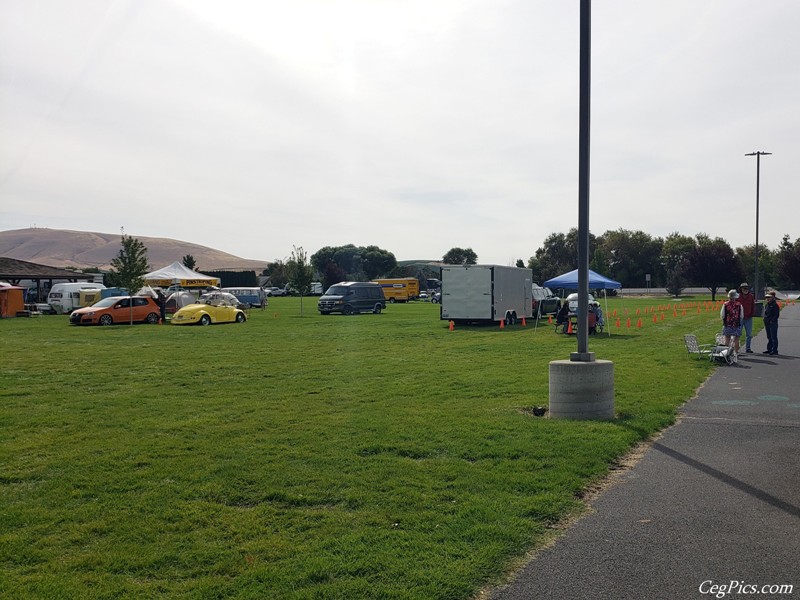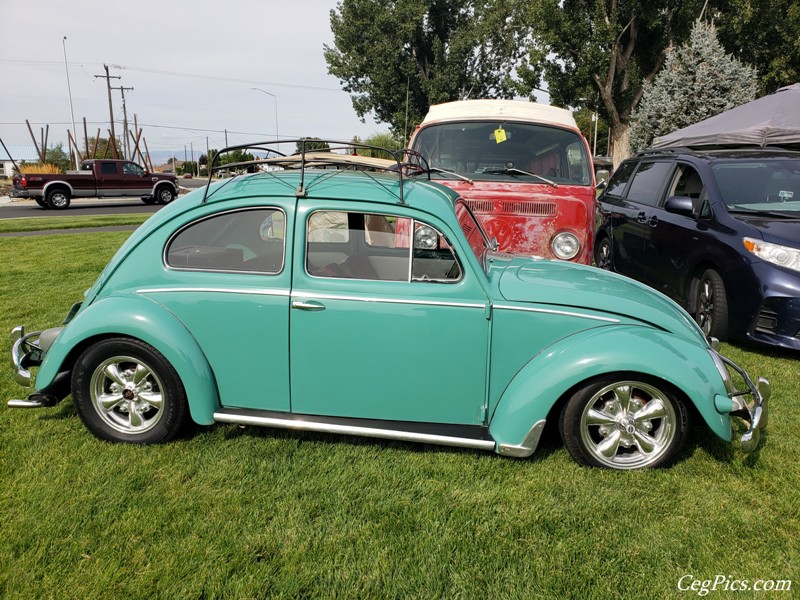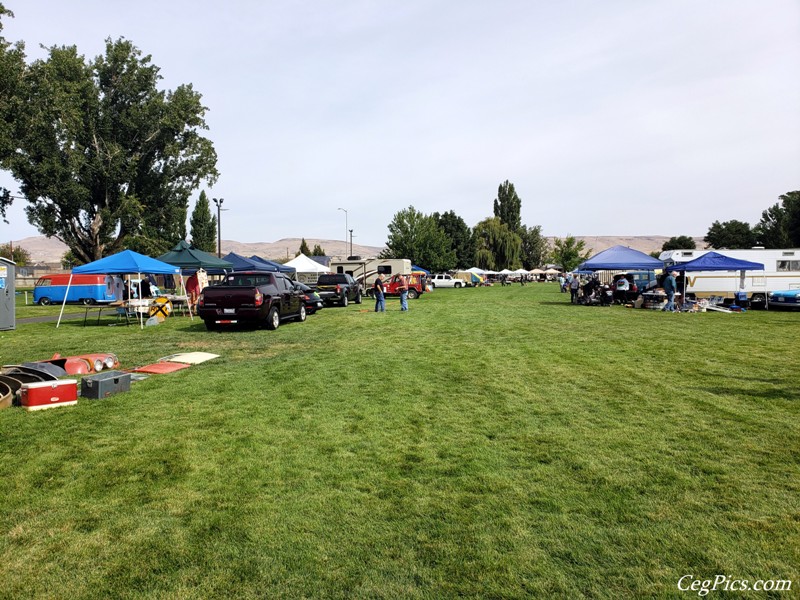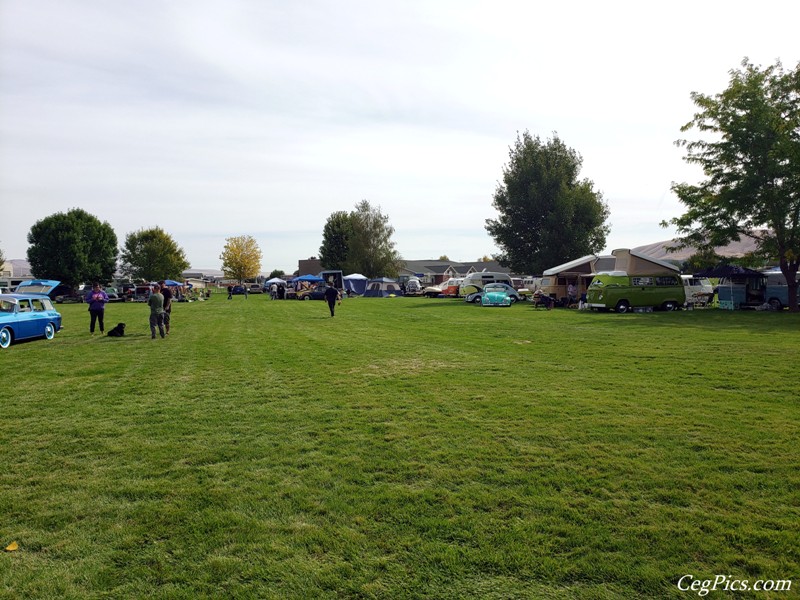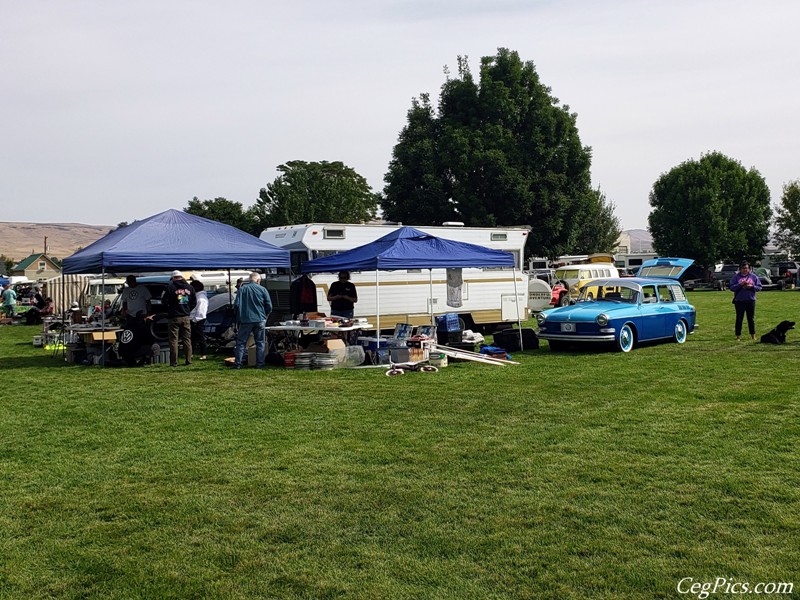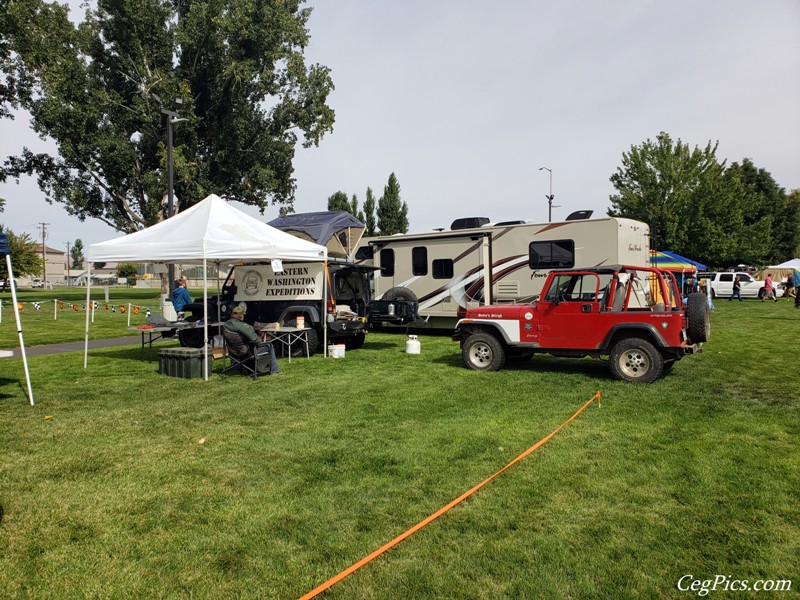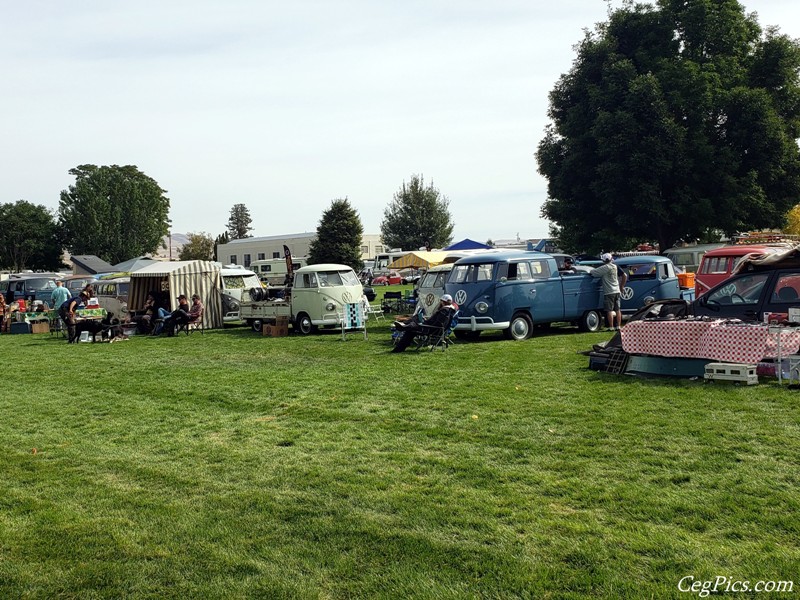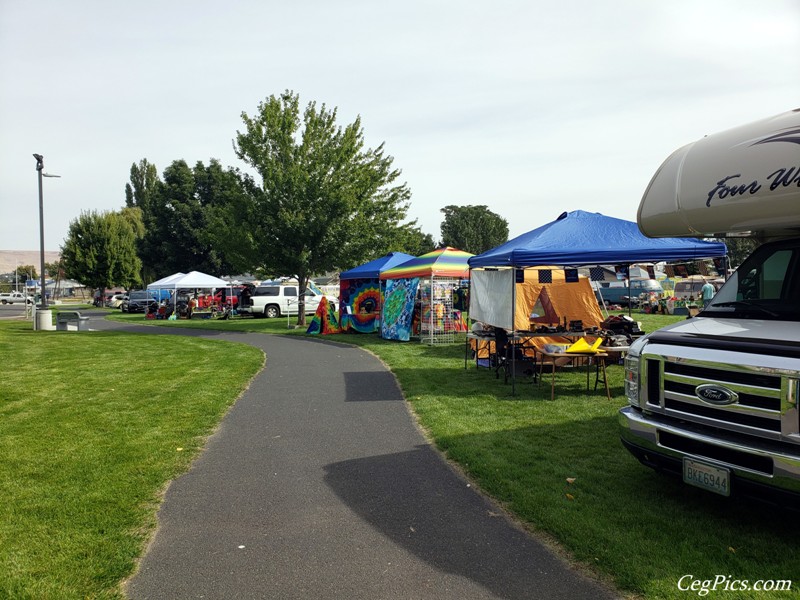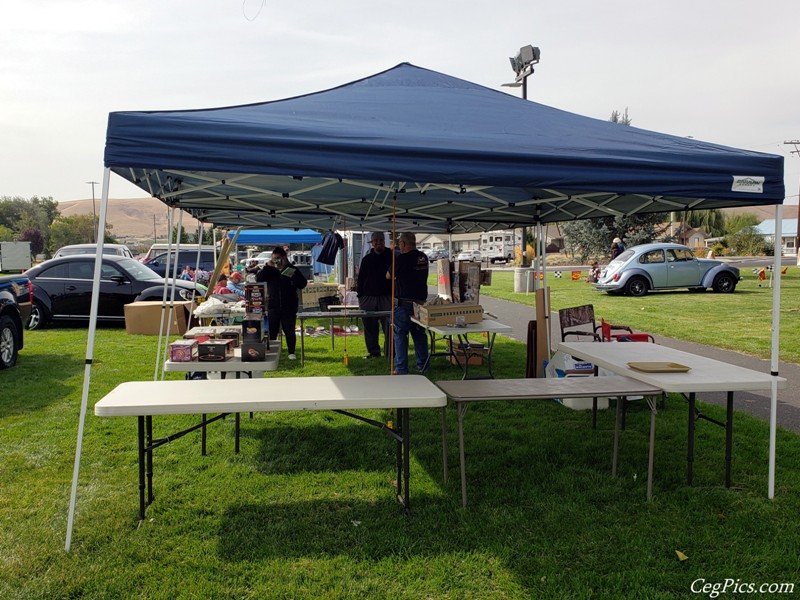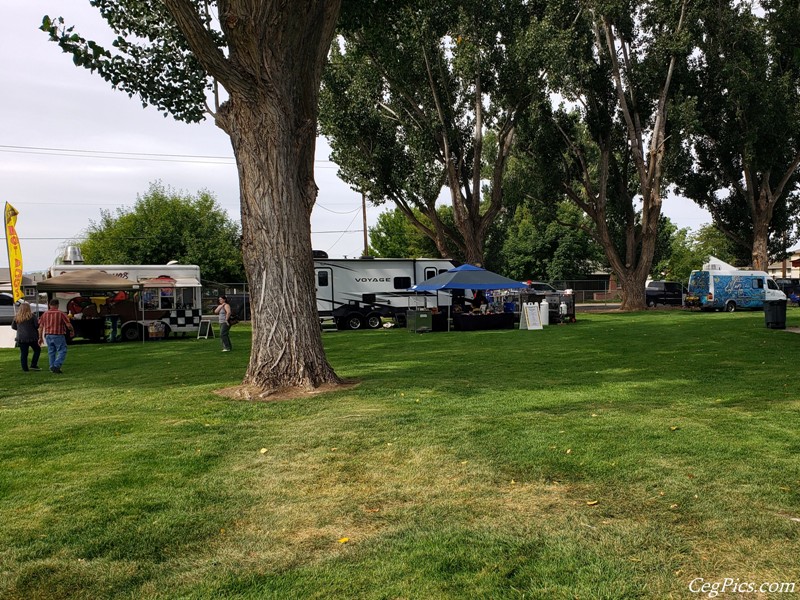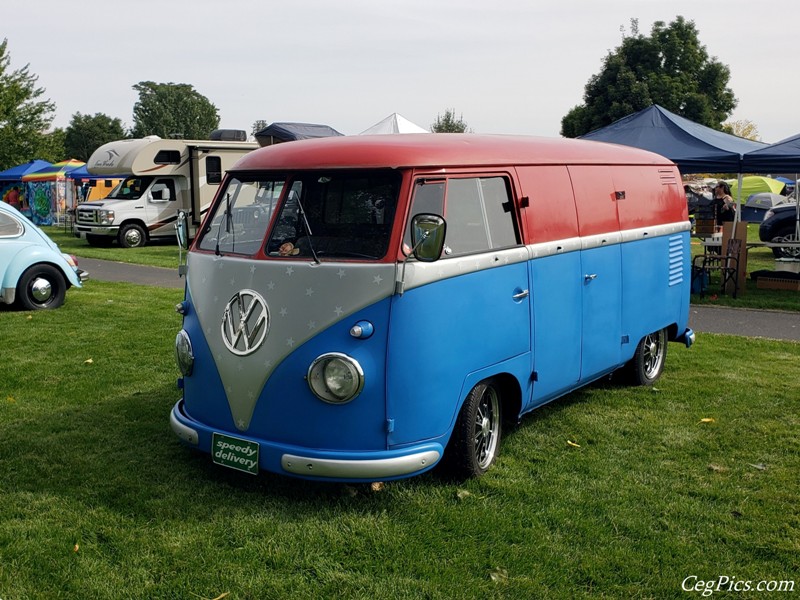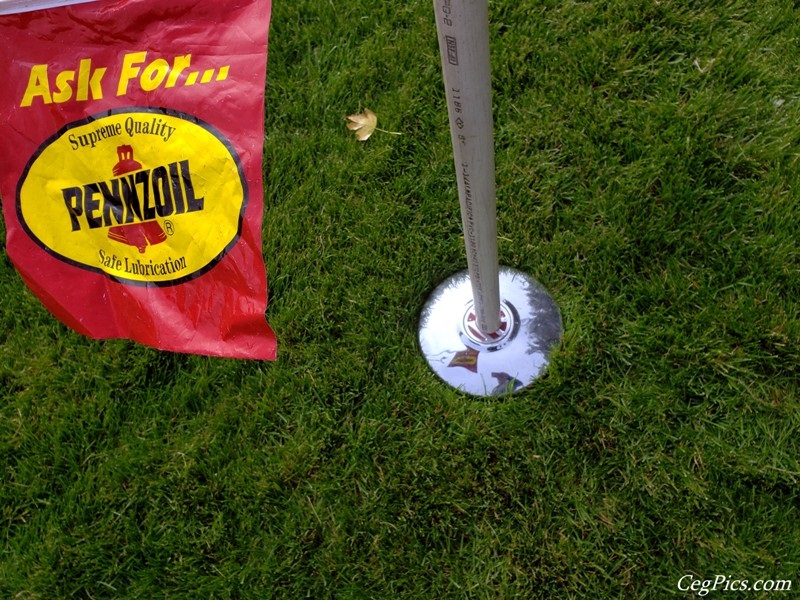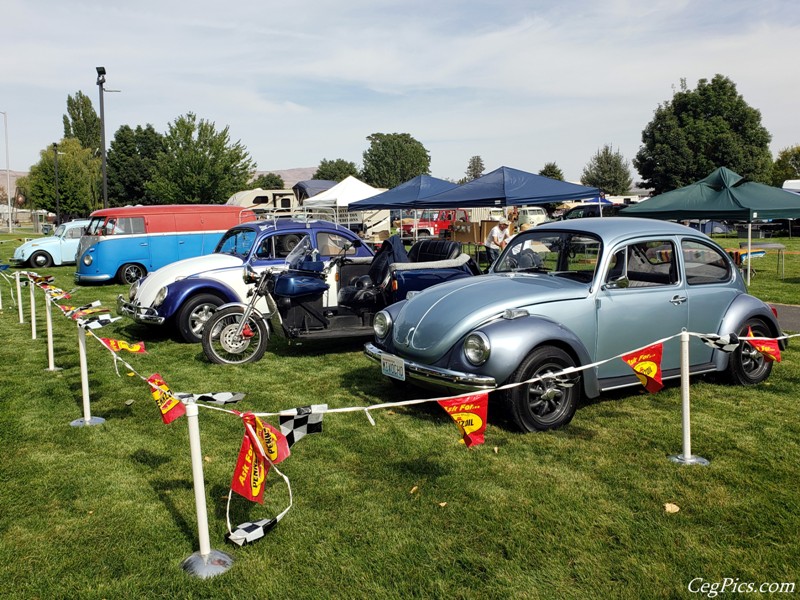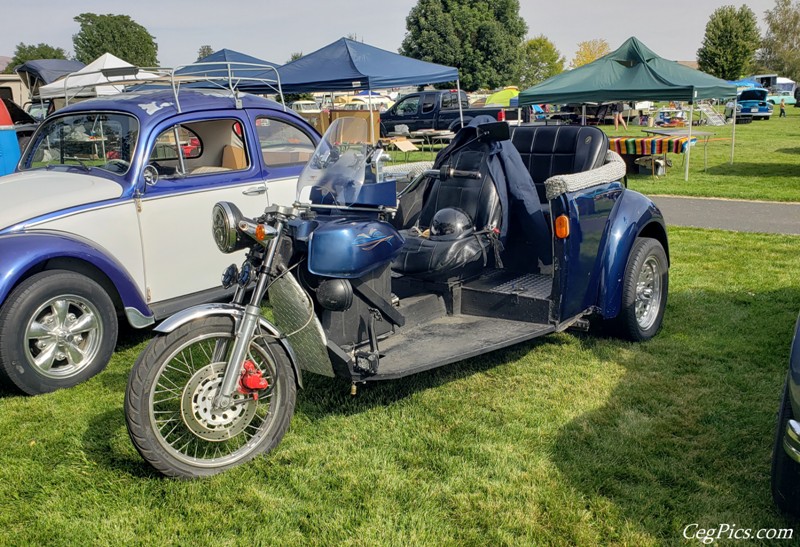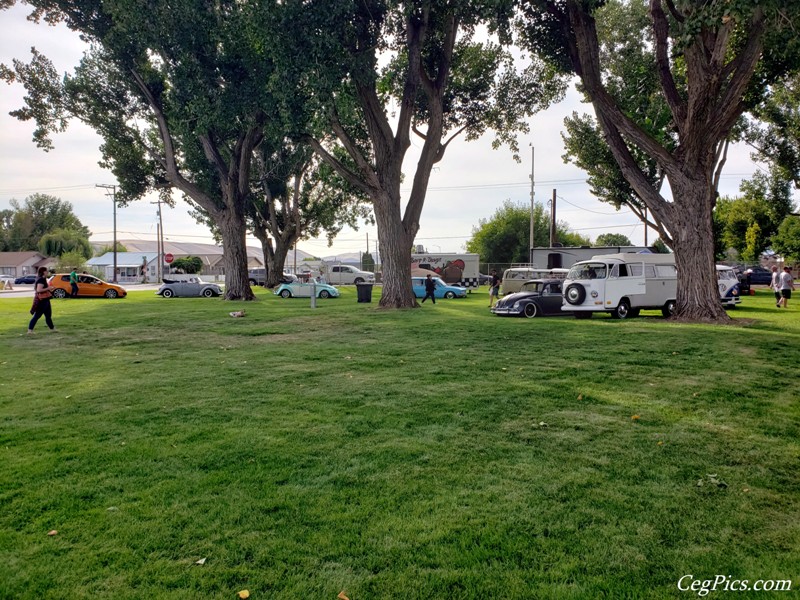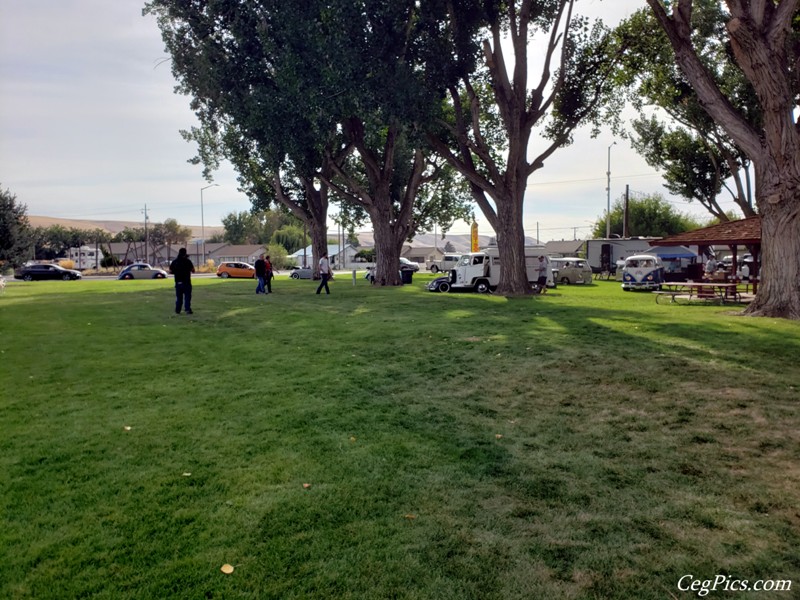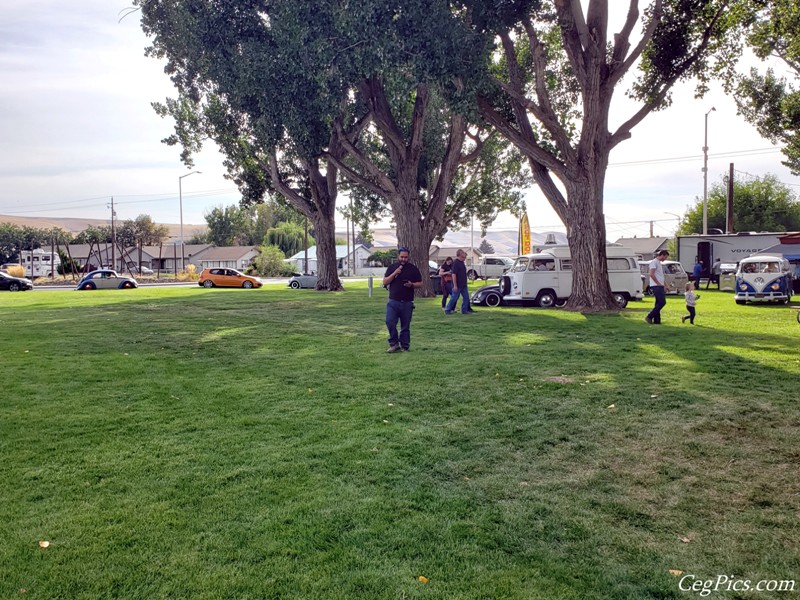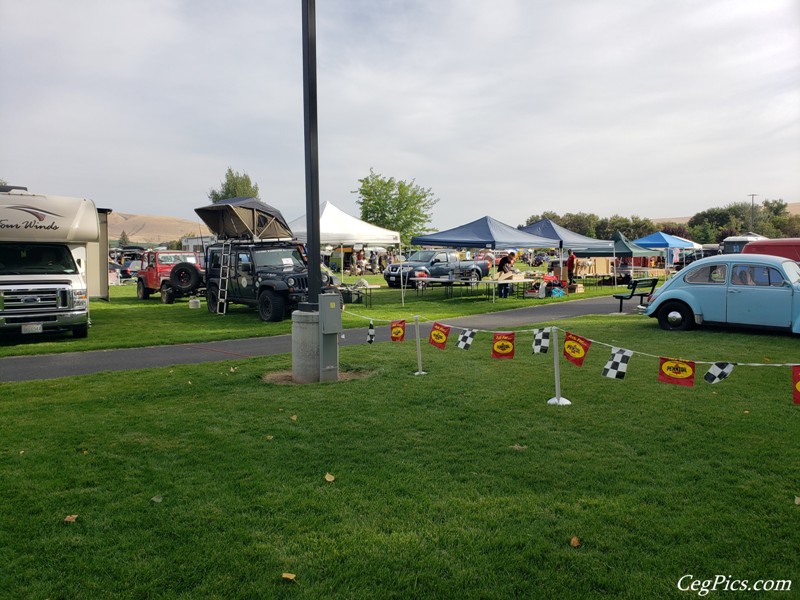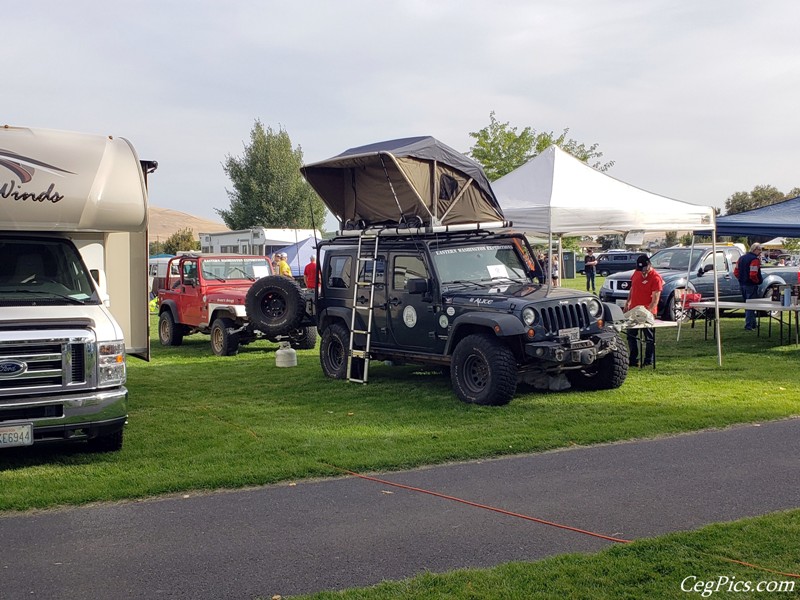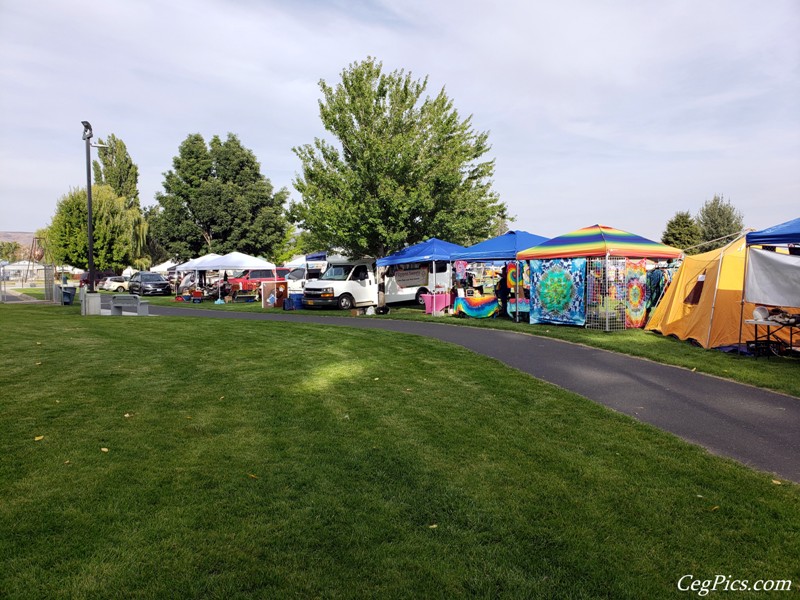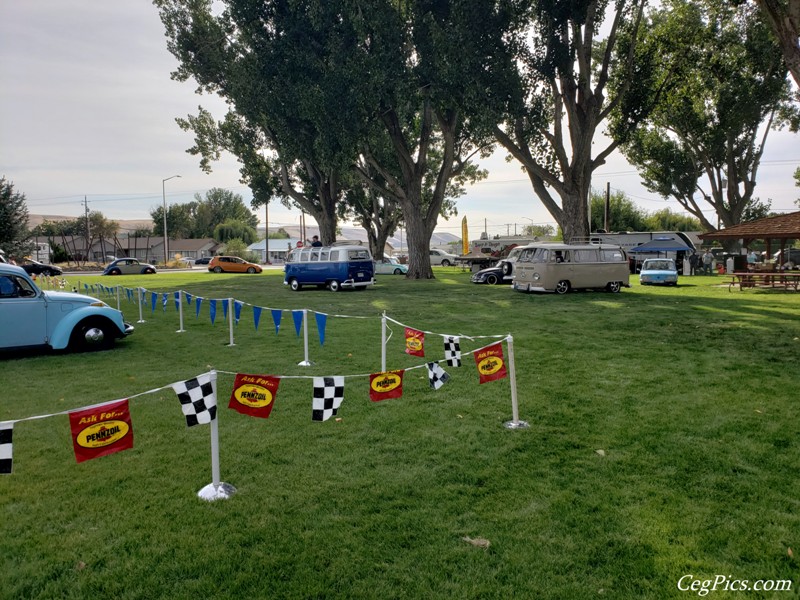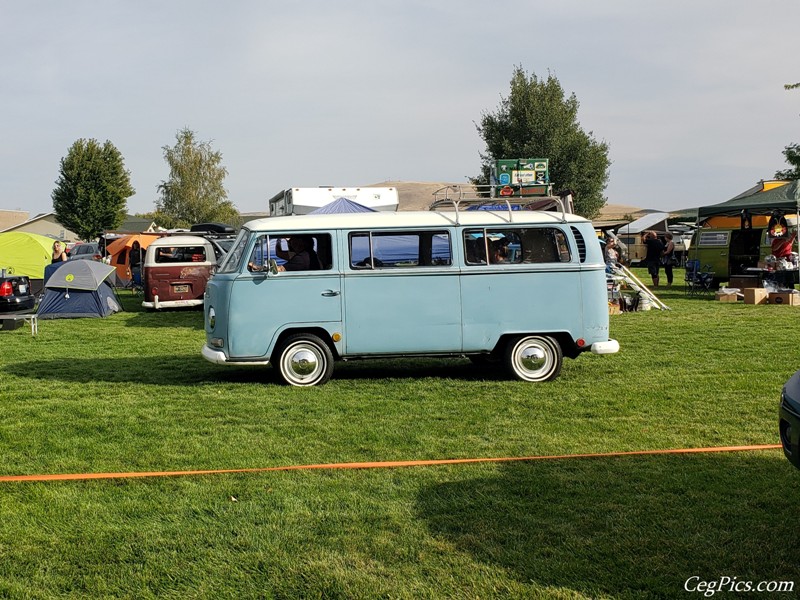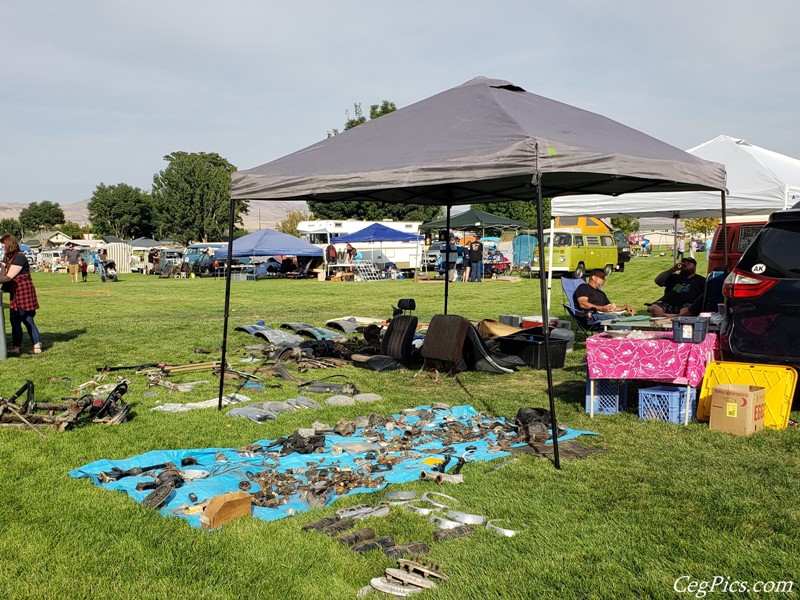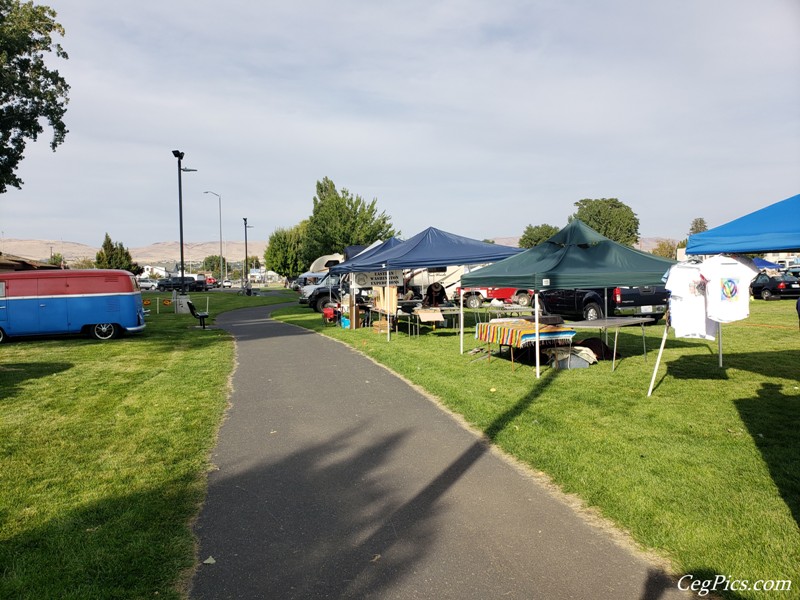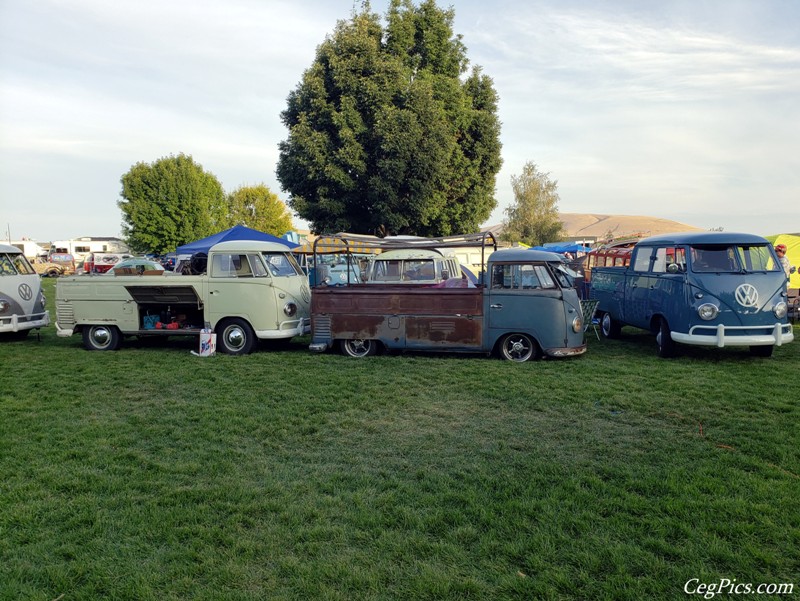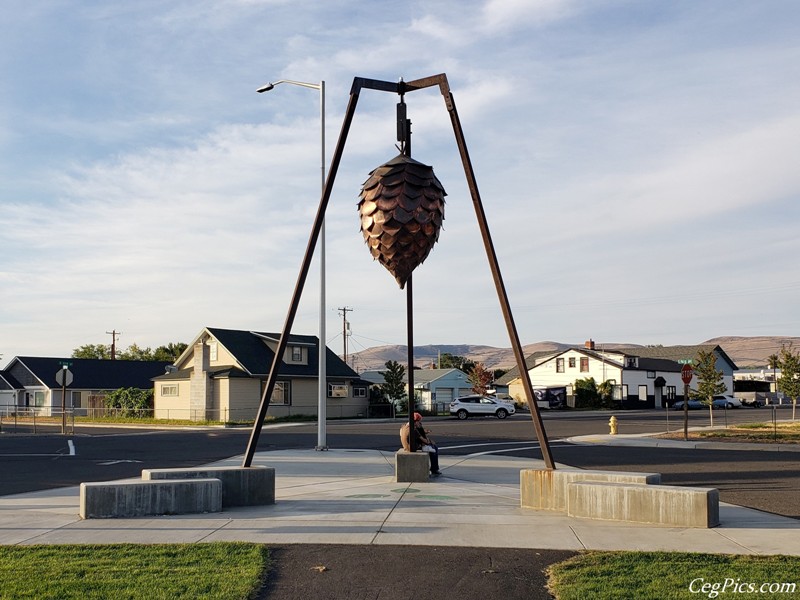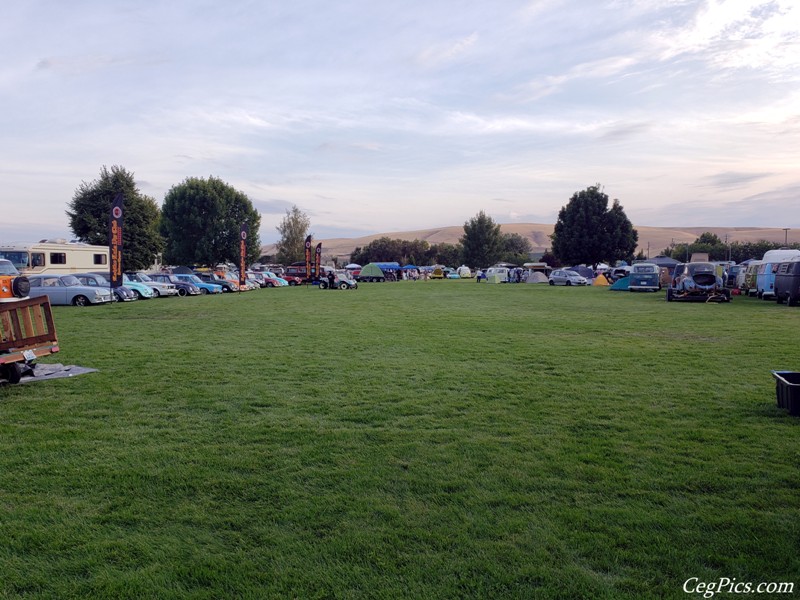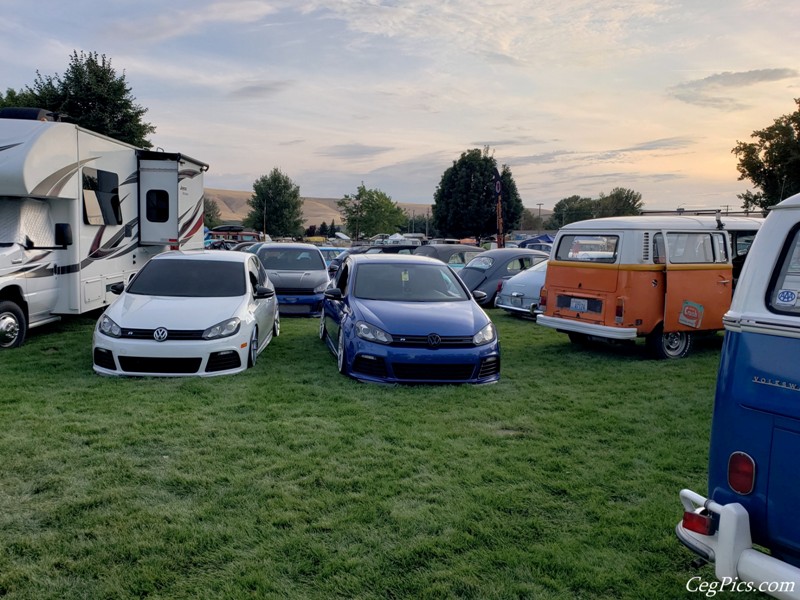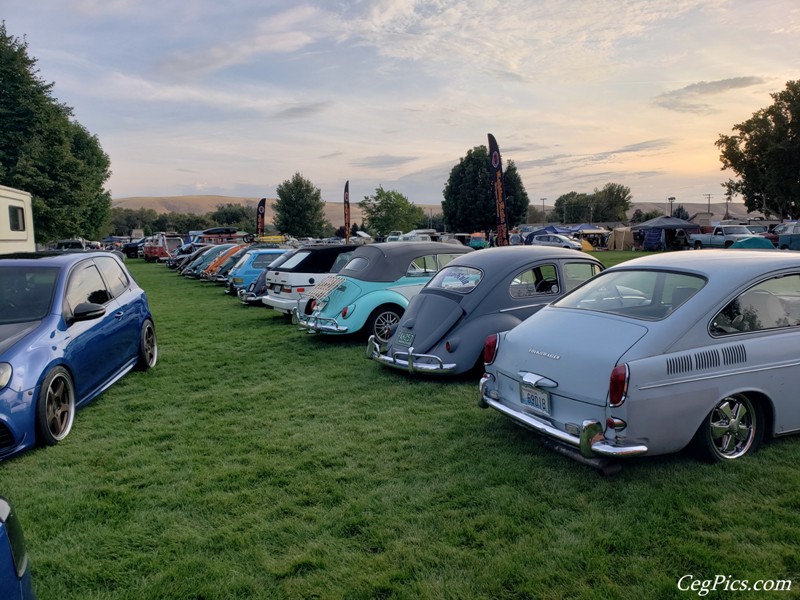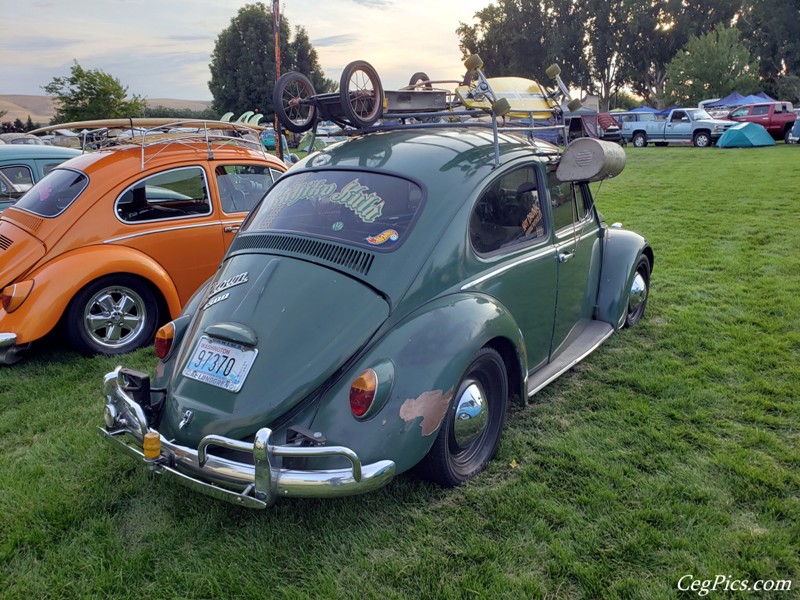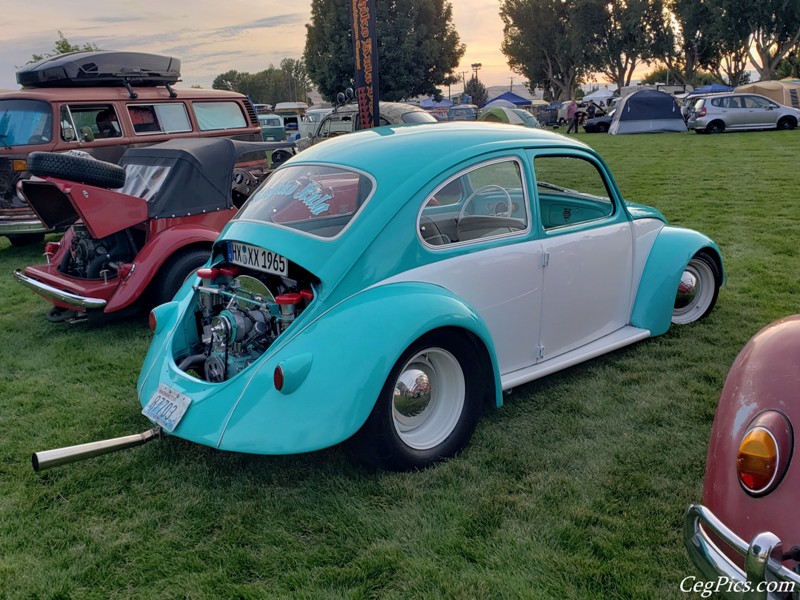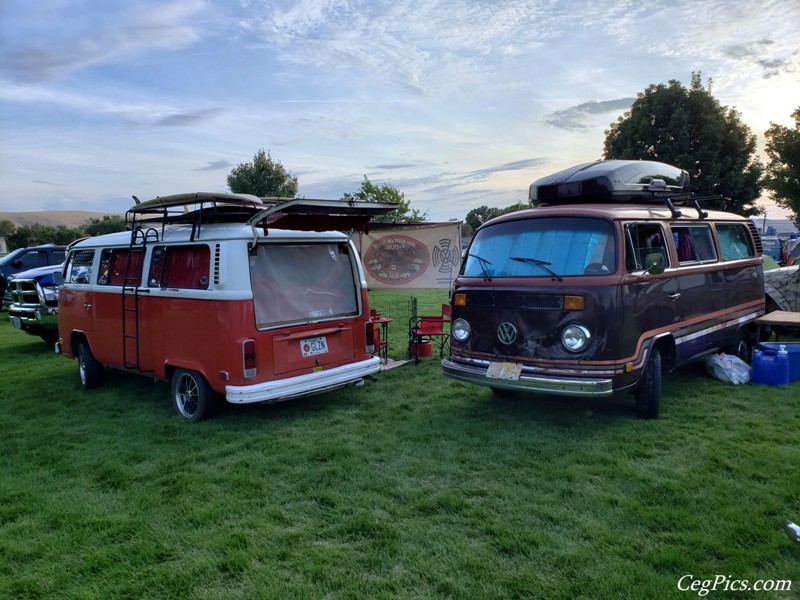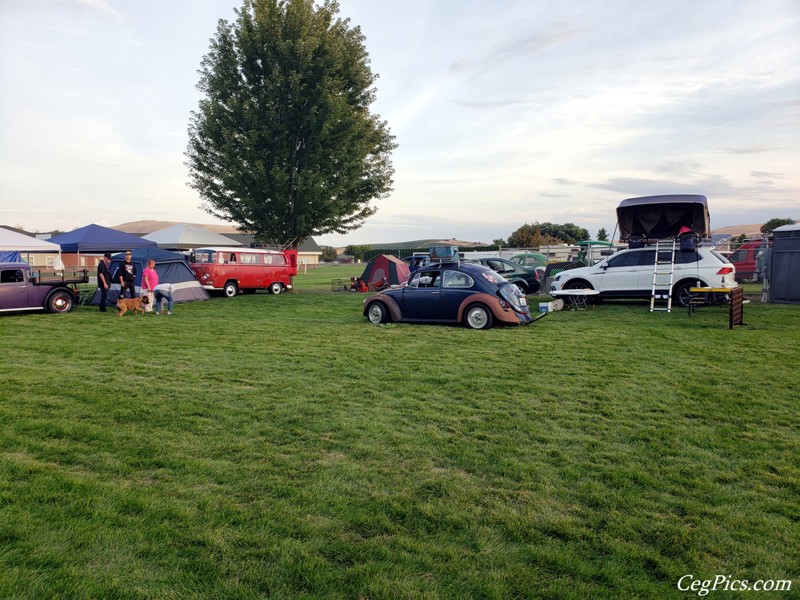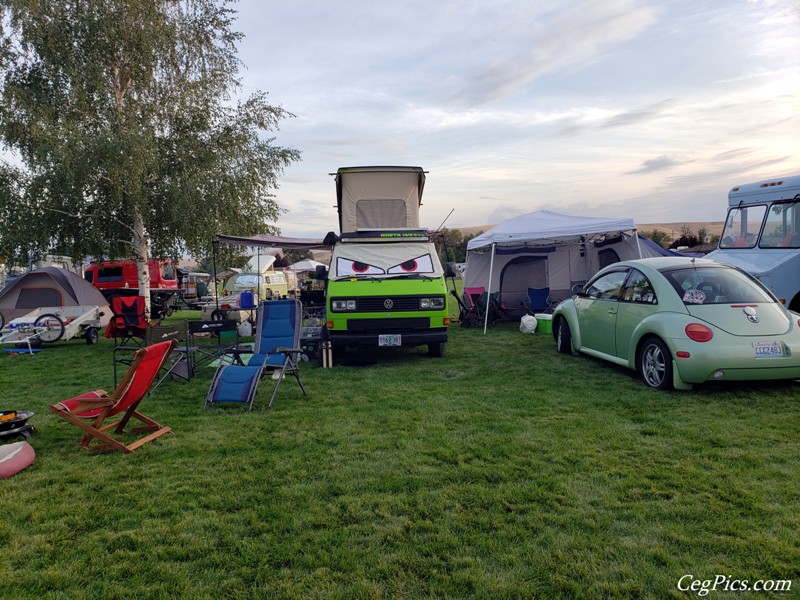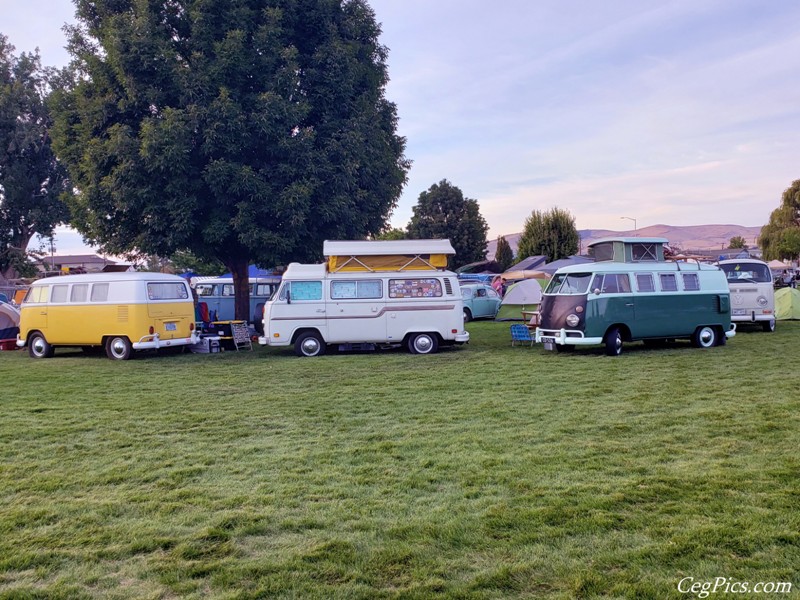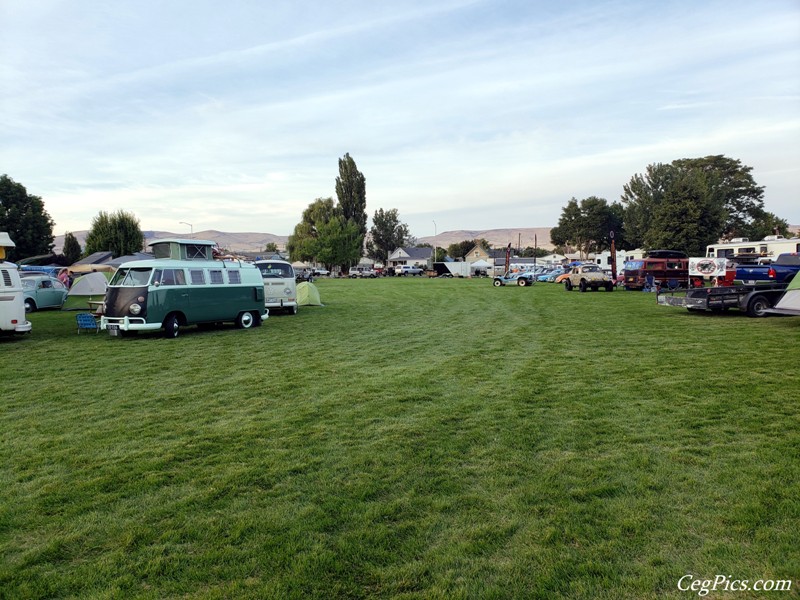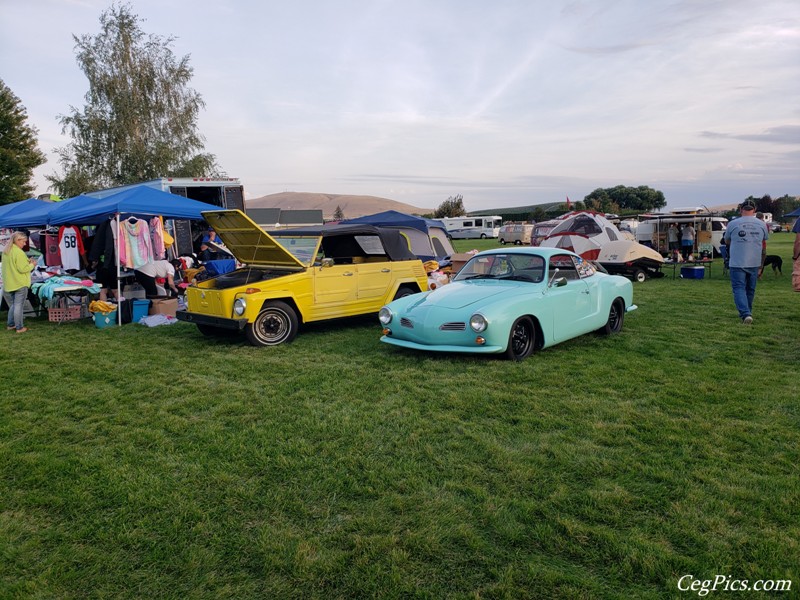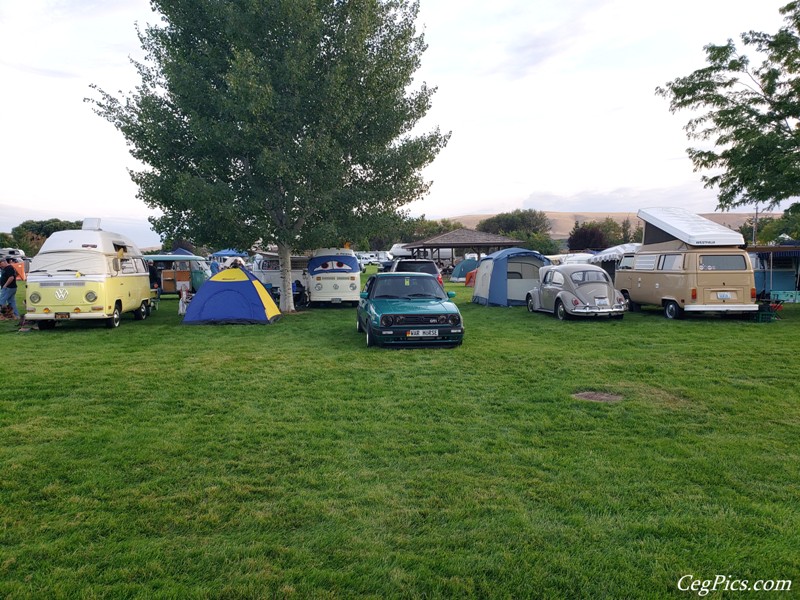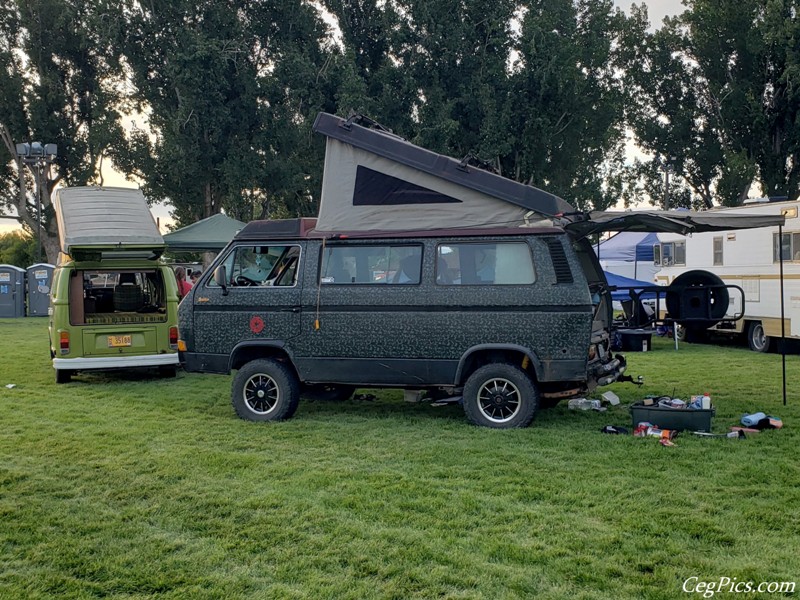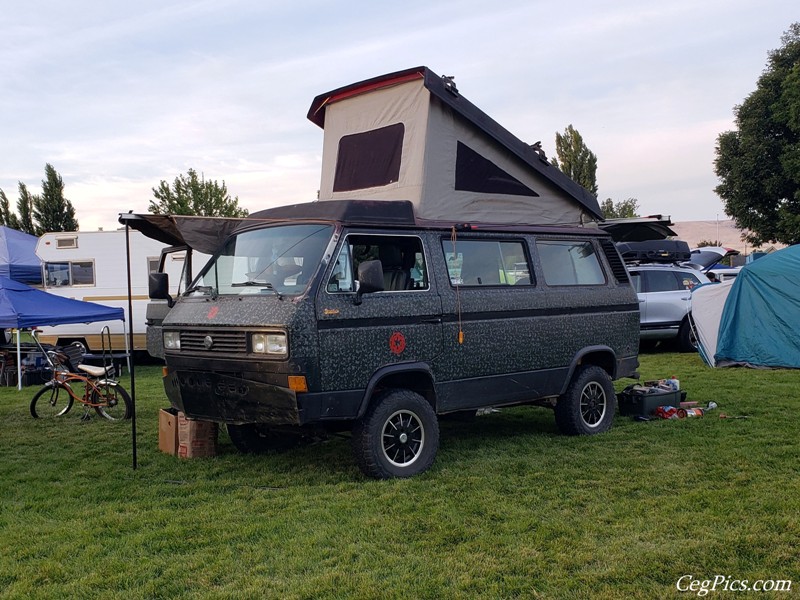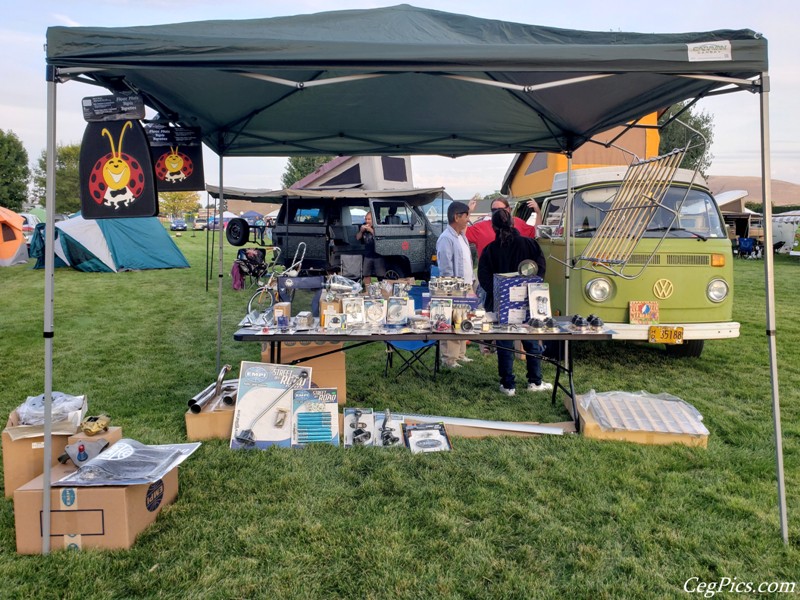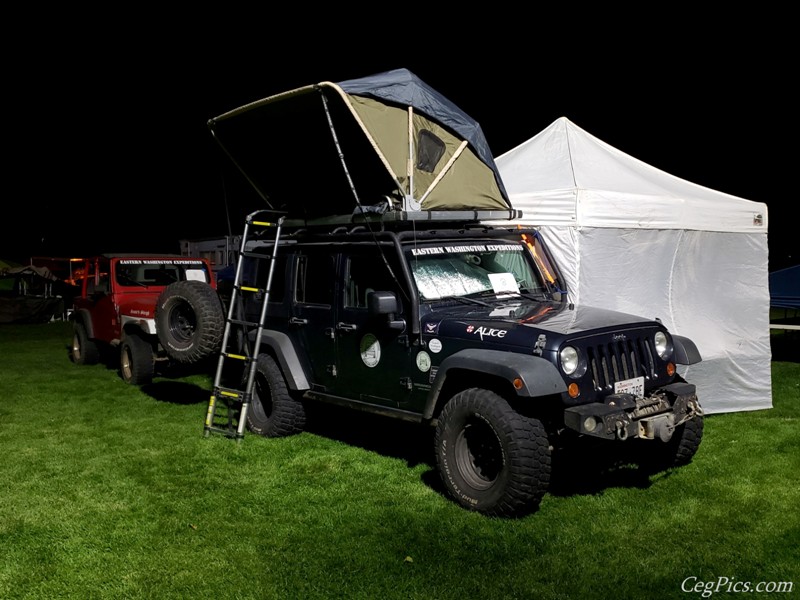 SUNDAY