Tieton 1st Annual Lighted Parade
Join us for the Tieton 1st Annual Lighted Parade. The Tieton Lion's Club will start things off with their Tree Lighting and Raffle at 5:00. Bring a toy or gently used coat to receive a raffle ticket. After the drawing, the parade will leave the Grange (around 5:45) and drive through town to The Tieton Square with Santa Claus. Children will then have the opportunity to visit with Santa .

Contact Tieton City Hall 509-673-3162 if you would like to enter a display in the parade.
Stop by the Friends of Highland Bazaar at the Tieton Grange from 9:30-3:00 and The Mighty Tieton Bazaar at their warehouse from 10:00-5:00.
See official link for more info https://www.facebook.com/events/130905134276340/
---
Selah Sweets
3250 Selah Loop Road, Selah, WA 98942
Check our facebook page for daily Hours & Specials.
Most custom snack orders done within 48 hour notice.
Serving Yakima Valley shaved ice all year long!

---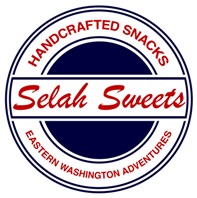 Selah Sweets
Shaved ice, Fudge, Souvenirs, and custom ordered snacks.
Inside and outside seating at the shop. Off site catering.
Eastern Washington Adventures
is an Outdoor Recreation Information Center that holds many free events.
---
---